Zach Phillips | Interview
Zach Phillips is San Diego-based singer-songwriter. 'The Wine of Youth' is his latest album, a stunning experimental roots-rock effort. It's personal, full of emotions and highly recommended for any fans of the genre. 'The Wine of Youth' is independently released and available digitally and on CD.
---
"I think of my life as before Bob Dylan and after Bob Dylan."
Would you like to talk a bit about your background?
Zach Phillips: I grew up in New Jersey and spent most of life in Chicago, then moved to Southern California a little more than eight years ago. I've worked in different positions supporting and serving the musical instrument industry, which is a great joy. In a sense, my work is my reason for being; my music, on the other hand, is my sojourn to get recharged, remember why I do what I do and remain inspired.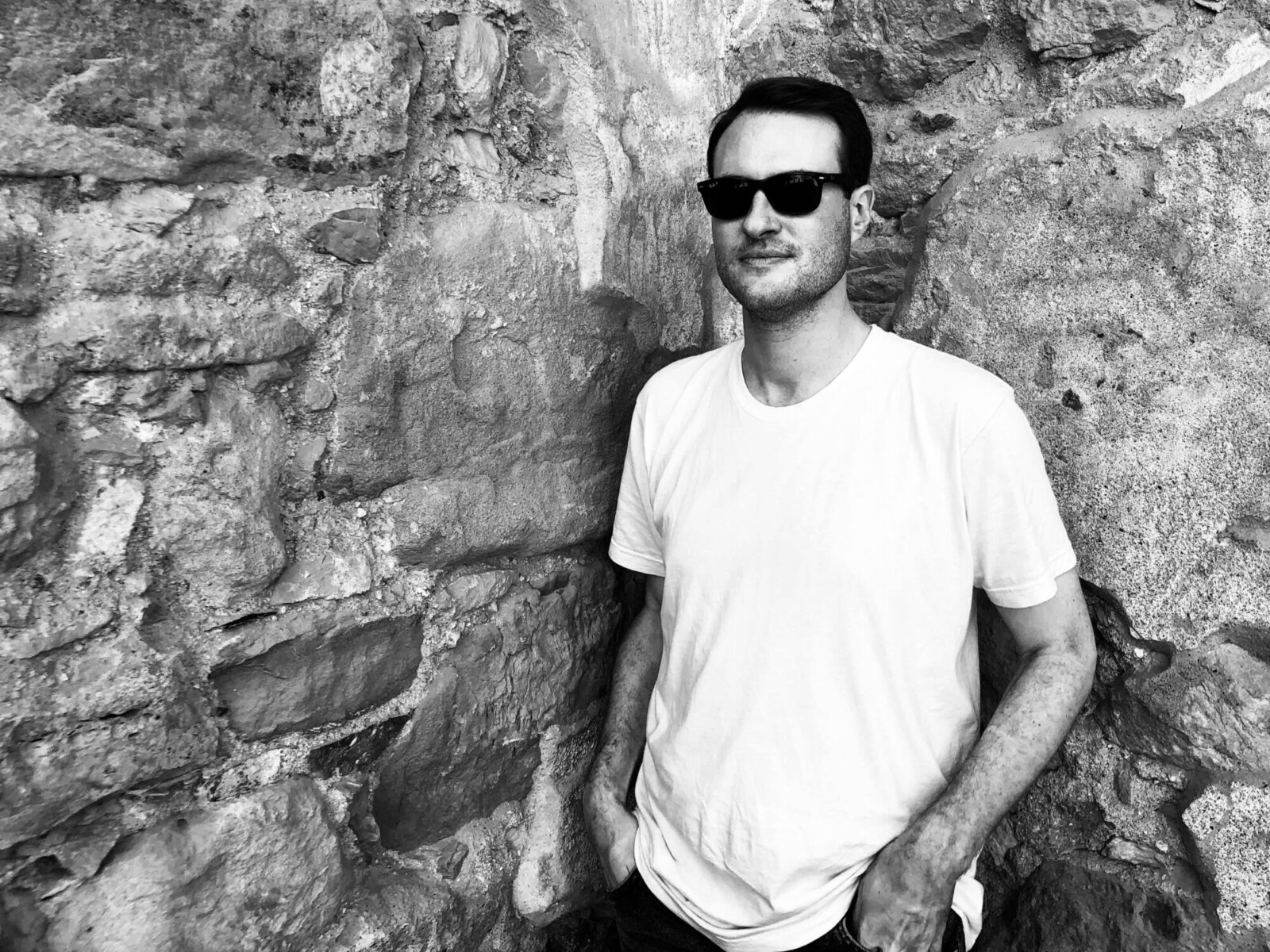 When did you decide that you wanted to start writing and performing your own music? What brought that about for you?
I began playing guitar at 12 but started writing songs a year or two later after discovering U2. And I wanted to perform after seeing Led Zeppelin's 'The Song Remains the Same.' I still get chills every time I think about the start of that show: Madison Square Garden, pitch black; John Bonham's open hi-hat intro on 'Rock and Roll'; the lights come on and Zeppelin's right there, in the middle of their mythic prime. Talk about a moment.
I also played a little jazz guitar when I was young but kept gravitating back to singer-songwriter rock and folk music.
How do you usually approach music making?
For me, songwriting is a pretty solitary activity. I tend to cloister myself, at least mentally, when I do it. Probably because it's the closest thing I have to meditation, other than getting outside and hiking.
Typically, I start by writing my initial ideas very quickly to capture the moment, trying to subvert my thought and let my subconscious do the work as best it can. Then, I spend time afterwards tweaking the lyrics, melody and arrangements using the analytical side of my mind.
Can you share some further details how your latest album 'The Wine of Youth' was recorded?
Funny enough, I made the decision to record 'The Wine of Youth' in a split second, but it came about after months of deliberating and thinking it was never going to happen. In essence, here's what transpired.
I wrote the songs fast, at least by my standards. They came together between August and December 2018. Then, I arranged my demos in different playlists, looking for the songs and the track order that felt the most cohesive. Except nothing worked. This went on for months, to the point that I was about to shelve the project.
That was until the following March. I wrote 'Spirits Rising From the Lake,' the last song from that period, late one night and recorded a demo. When I dropped the demo into the playlist and moved 'Caroline' to the second half of the album, everything instantly fell into place. I went up into the mountains to hike and listened to the playlist of what became the final order of the album. When it ended, I texted Gregg Montante, who recorded, mixed and co-produced the album, and wrote, 'I'm Ready.'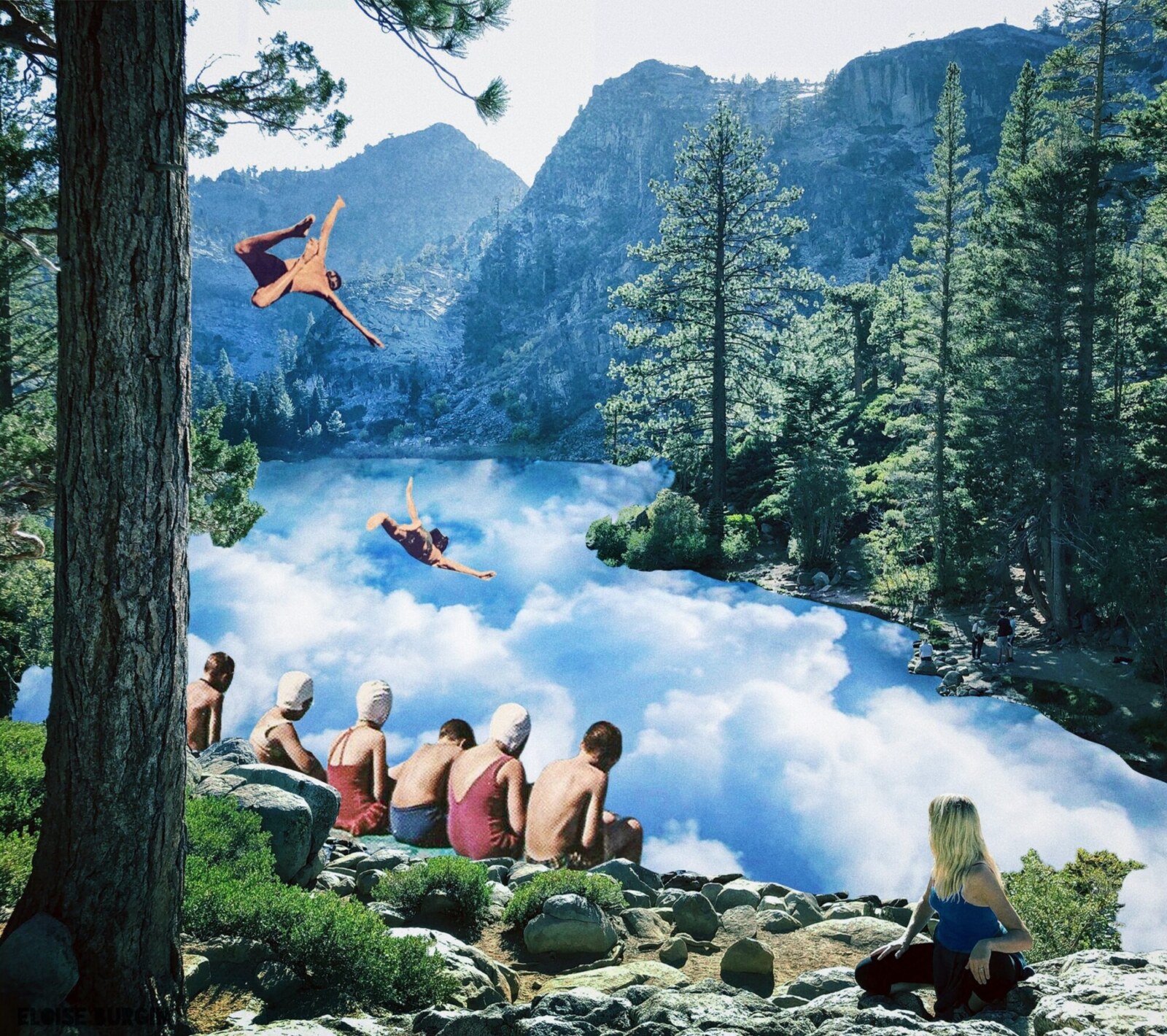 To me, it was important that the album felt cohesive because I thought it needed to be experienced as a song cycle, a single body of work, as opposed to a series of disparate tracks. When I listen to an album like Brian Eno's 'Another Green World,' the whole album flows like a long dream, even though the individual songs can be somewhat diverse. I hoped 'The Wine of Youth' would offer the same experience.
Gregg and I recorded the album in summer and early fall of 2019 at his home studio. He lives in a lovely town outside of San Diego, near the foothills of Palomar Mountain. We used Pro Tools and experimented a lot with different guitar textures, organs and keyboards. Strangely, as elaborate as some of the production sounds on 'The Wine of Youth,' I tracked all of my parts in eight sessions. Gregg did his parts and overdubs separately, and we had single sessions with my wife, Gloria Taylor, who sang beautiful harmonies, and Bobby Cressey, who plays many of the organs and pianos. It was relatively fast. I think that was mostly because Gregg and I went into the project knowing what we wanted. That was a luxury that you don't always have going into an album. I was grateful we had it.
"Willingness to let certain tracks be noisy or unconventional."
A big reason why 'The Wine of Youth' has its sound, which, for a roots-rock album, can be somewhat ambient at times, was our willingness to let certain tracks be noisy or unconventional. For instance, I added a lot of static on 'Stars Fading Behind Clouds' by rubbing a slide against the guitar strings. I thought it might be a subtle background effect. But when I heard Gregg's mix, he'd cranked up that part. That was a pleasant surprise. And it spoke to the ethos of those sessions.
Let it be said that Gregg Montante is an incredibly gifted producer, guitarist, arranger and mixing engineer. We played off of each other a lot. Sometimes, one of us would push the other for a song's production to be more unconventional, other times more straightforward. I'd say we needed pedal steel on a track; he'd come up with a brilliant experimental guitar part. He'd mix a track so it was smooth and lush; I'd push it more toward indie garage rock. I'd say we needed strings on a track; he'd blow me away with a Mellotron part instead. We were a great team, and I think we made the right decisions.
One of my favorite moments from recording was working with Bobby Cressey. We booked him for a single session, and he finished everything we had scheduled for him to play on in about two hours. Just about every performance from him was a first take — I've never seen anything like it. He asked if we wanted him to play on anything else, and in the next hour, he nailed the piano on 'Ladybird' and 'Cemetery Girl,' along with the organ on 'The Lonely Hunter' and 'Cascadia.' We'd never intended for those parts to be there. Now I can't imagine the songs without them.
During that session, we were working on the piano outro for 'Caroline.' Bobby played a bluesy part, and afterwards, I asked if he would try something 'more baroque.' I believe that's the only direction I gave him. And he played that stunning piano outro, the one that made the album, on his first attempt. What a pro.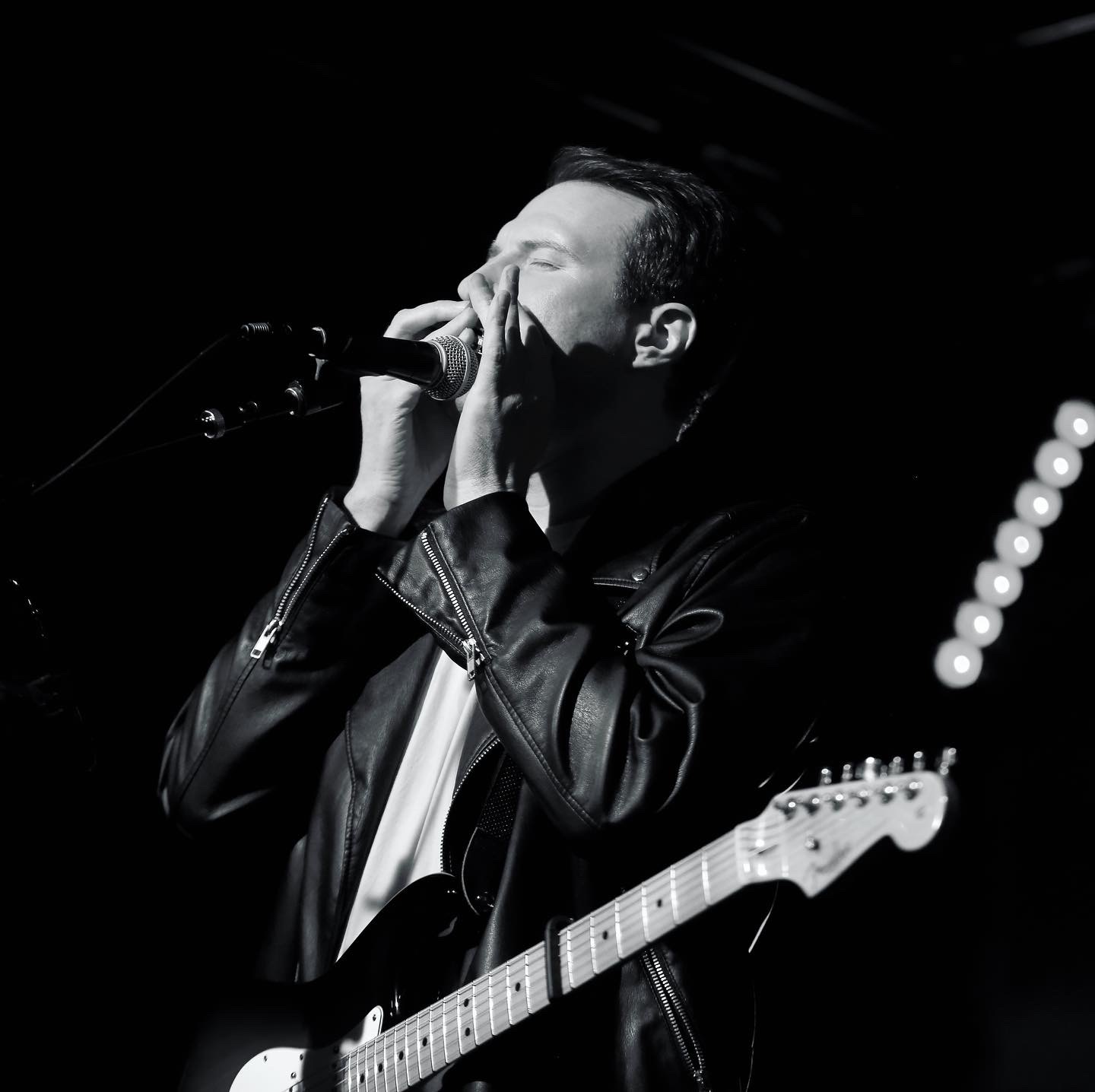 What are some bands/musicians that have a big influence on you?
I think of my life as before Bob Dylan and after Bob Dylan. I discovered Dylan's music late, at around 20 years old. I've never listened to music the same way since hearing 'Blonde on Blonde' for the first time. For me, there's nothing quite like what he achieved on that album lyrically, musically, stylistically and vocally. I don't think I've ever come across art more inspired than his music.
I'm a Beatles and Stones disciple, too, but I also have a pretty heavy love of art-rock. I'll listen to Kate Bush and Brian Eno side by side with Emmylou Harris and John Prine. Maybe that informs what I do.
As a side note, it's inspiring to see what the next generation is doing musically. These are artists who grew up with playlists and endless access to music via Spotify and streaming. I don't think Gen Z and most millennials think in terms of genre the same way Gen Xers like me do. Rock, pop, classical, country — it's all the same to them. And that's inspiring and humbling.
What are some future plans?
I'm about halfway done writing and demoing the follow-up to 'The Wine of Youth.' It will likely be a companion piece to that album and feature similar textures, but pushed even further. I still feel there's more room to experiment with organs and strings. I love that combination of roots and indie-country mixed with chamber and orchestral rock. I've also challenged myself with writing lyrics that are a little more folky and archetypal in nature. It may work, it may not. Ask me in a few months. (Laughs)
How are you coping with the current pandemic?
Overworking, reading a lot and actively seeking out new music. And, of course, Netflix.
Let's end this interview with some of your favourite albums. Have you found something new lately you would like to recommend to our readers?
That's a great question. There's so much incredible music out there, so I'll just focus on what I've come across in the last few months. Courtney Marie Andrews' new album, 'Old Flowers,' is one of the ghostliest breakup albums I've ever heard. Talk about a brilliant study in minimalism. Just chilling.
Emma Swift made one of the most inspired Bob Dylan cover albums I've ever heard with 'Blonde on the Tracks.' Even though there are some incredible Dylan covers out there, I think doing meaningful interpretations of Dylan's work is pretty much a fool's errand because his music is so idiosyncratic and his performances so Shakespearean. She nails it. Her versions are interpreted with such nuance, respect and originality. I mean, her version of 'The Man in Me' — wow. I think Patrick Sansone of Wilco handled the production, and his arrangements are amazing, too.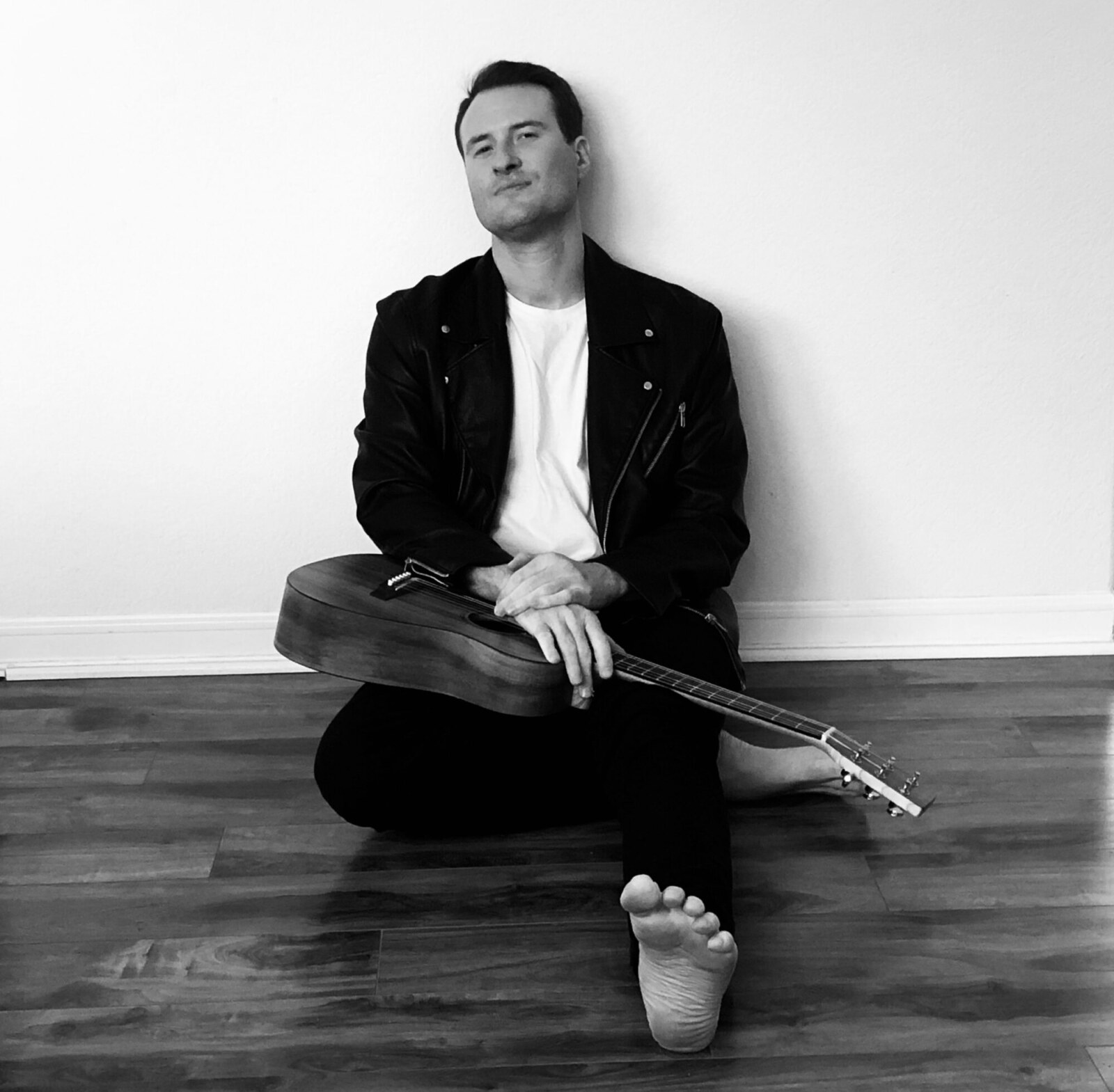 Speaking of Wilco, it's been so inspiring to see what Jeff Tweedy's done in the pandemic, the way he's written, recorded and worked with his family. There are moments on his new album where I close my eyes and feel as if I'm hearing great lost Grateful Dead tracks that would've been standouts on 'American Beauty' or 'Workingman's Dead.' I'm also about halfway through his new book on songwriting, and it's incredibly insightful.
Thank you. Last word is yours.
You're doing a great service with your website, Klemen. I'm honored to be part of it. Thanks for the conversation. Best of luck to you and everyone. Zach Phillips
Klemen Breznikar
---
Zach Phillips Official Website / Facebook / Instagram / YouTube / Spotify