'Signature' by Teton
Exclusive album premiere of 'Signature' by art rockers Teton.
---
Unification is the footing from which Teton casts their act. It is built up from the ground of principle members Elizabeth Lovell and Sam Klickner's near decade-long-to-date experiment in romance, domestic coordination, sexuality, joint ritualism and sense of humor to then be made into music.
The band's debut full length 'Signature' is the yield of two years of attention whose span permitted a thick coagulation of an array of life's instruction and practice, accidental all of it. The resultant is a new, densely packed contribution to somewhere within the territories of art pop with fervent reaching's from all corners to well outside of bounds – and a short bungee back to launch point. The quilt constructed by Lovell to serve as the album's visual mantelpiece performs aptly.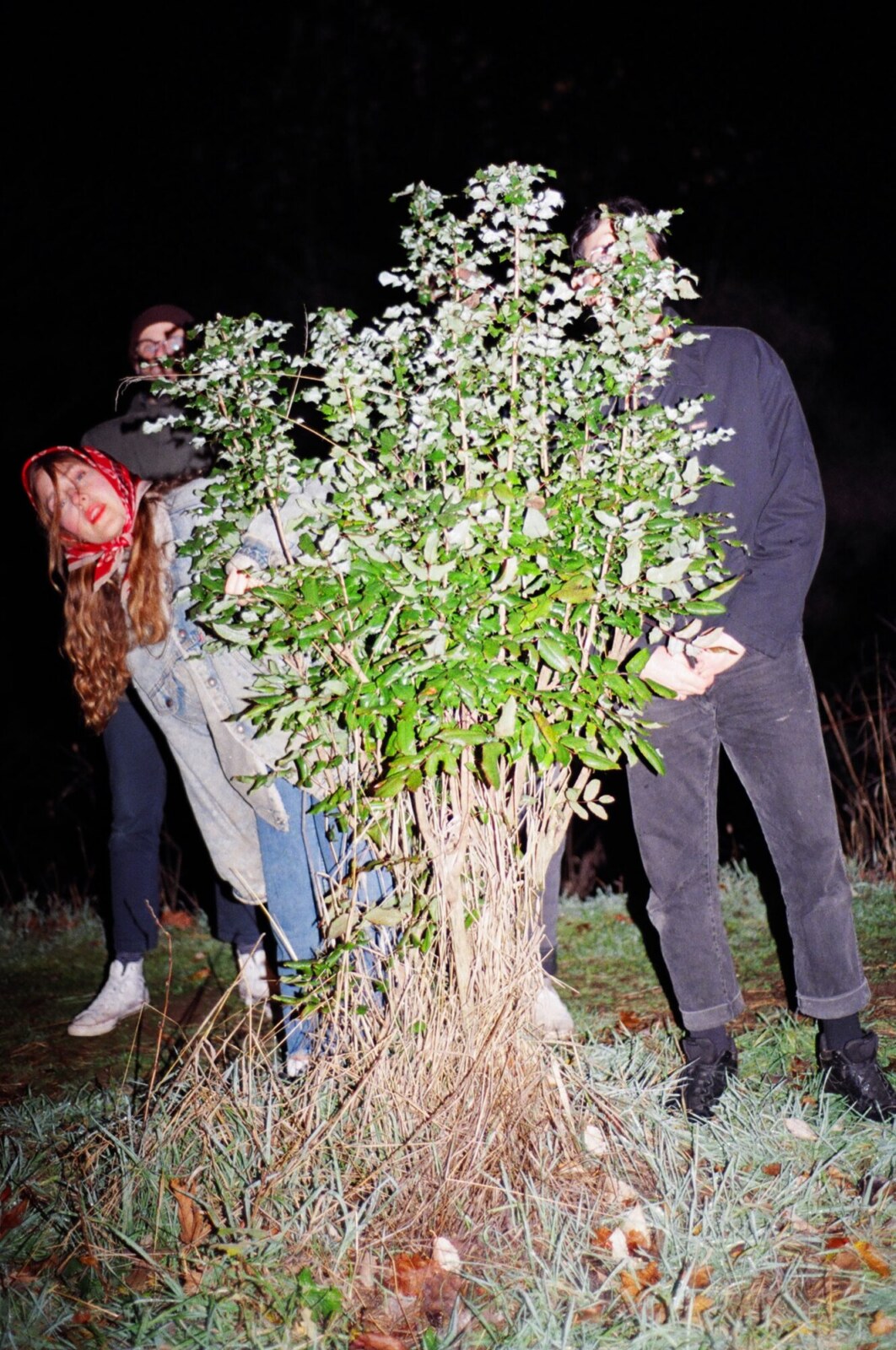 In 'Signature' is a concerted heaviness with function to cover and warm, not squash or extinguish. The ensemble of the post-prog-synth-pop variety (tiered synths, electric guitar, fretless bass, drum kit soaped up with triggers) employs as threading which weave to form tight blocks with elliptical integrity to hold squarely for the thrilling ornament provided by Lovell's vocal lead.
Avid enjoyers of the brutal zeuhl of Ruins, the dramatic sheen of Kate Bush, Thin Lizzy's "guitarmony" blitzes, the ad libbed rhythmic liquidity of Young Thug, and/or the richly lyrical colorations of Prefab Sprout may find anchors of reference to sound-worlds Teton seem to regard as counsel.
---
Teton Official Website / Facebook / Instagram / Twitter / Bandcamp / Tumblr / YouTube