Ross Beattie presents It's Psychedelic Baby podcast #55 (December)
New podcast by The Night Tripper!
---
Melvins- I Fuck Around
Boris & Merzbow- Away From You
Causa Sui- Under The Spell
Kaleidoscope- Nobody
U.S. Maple- Stuck
Møster!- Wasteful Tendensities
Hey Colossus- Donkey Jaw
Sly & The Family Drone- Sunken Disorderly
Neptunian Maximalism- Heliozoapolis
Rhys Bloodjoy- Suck
Mt. Mountain- Aplomb
Sonny Simmons- Help Them Through This World
The Telescopes- Mesmerised
Jad Fair- Lonely Week-Ends
Hermitess- Spacewalk I: Spooky Action At A Distance
Moe Tucker- Heroin
Cheval Sombre & Sonic Boom- It's Not Time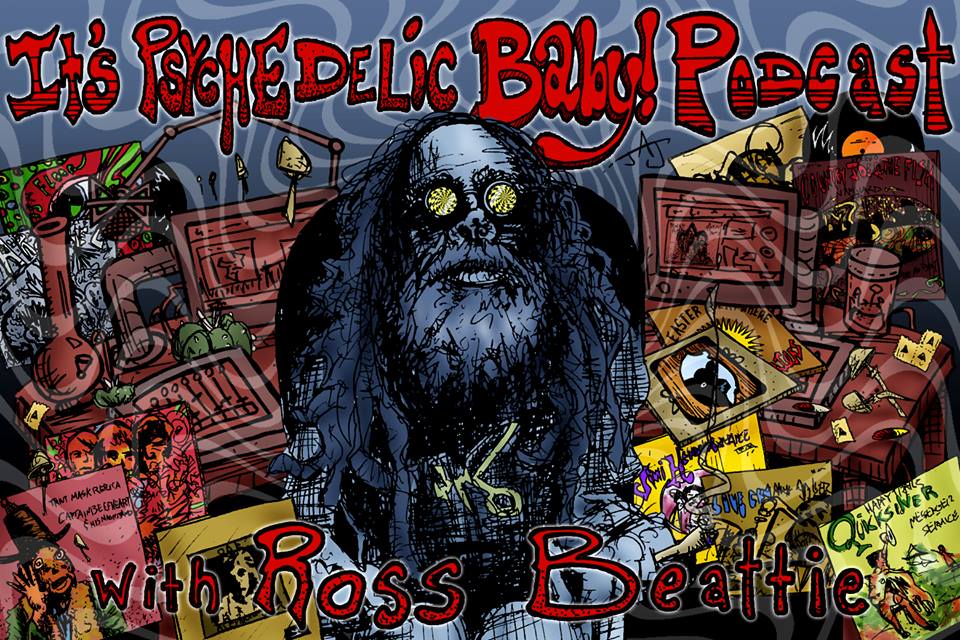 Feel free to submit your music directly to Ross for upcoming podcast at: ross_bt@yahoo.com
Ross Beattie – Poet, hermit, professional drop out – Originally from London now lives in the Highlands of Scotland and produces independent radio programs and podcasts as The Night Tripper.