Moğollar | Interview
Formed at the end of 1967 with five young musicians, Moğollar were the original Anadolu psych originators.
---
They were the first Turkish pop band who tried to blend the microtonal folklore and traditional instruments of rural Anatolia with Western pop and rock; they were the first Turkish psychedelic band to achieve overseas recognition, winning the prestigious French Grand Prix Du Disque in 1971 after a period in Paris; and they coined the very phrase 'Anadolu Pop' with their first album release. They were radical, innovative, and hugely popular, and when the great artists of the Turkish rock revolution appeared on the scene, Moğollar were already there – stars including Barış Manço, Selda, Cem Karaca and Ersen all recorded with them or briefly joined the line-up. Moğollar were and are the undisputed pioneers of the style.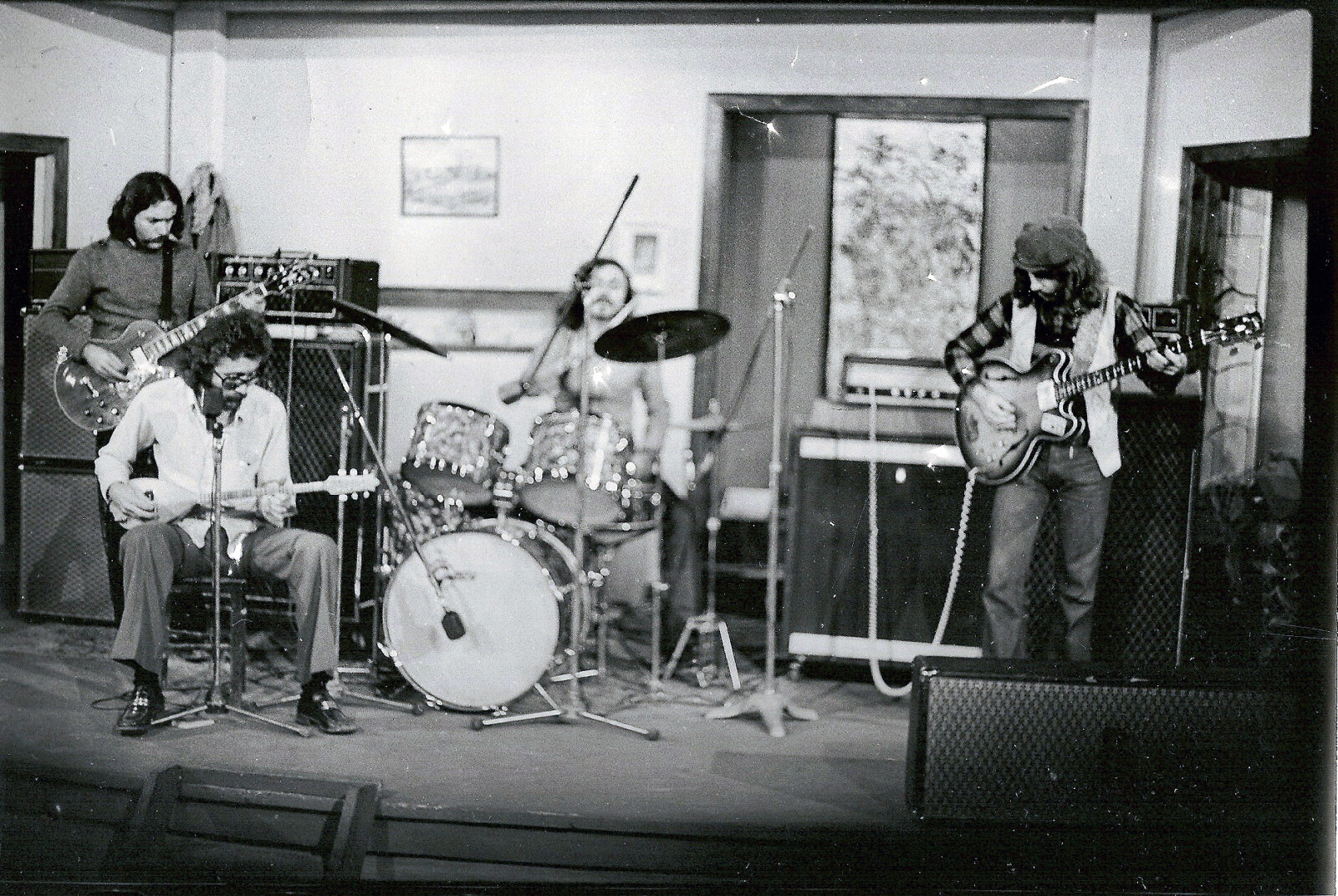 Moğollar grace the Artone Studios in Haarlem for a masterclass in the original Anadolu psych roots, cutting a compendium of their rawest hits and most-wanted psychedelic rock classics – including the J Dilla-sampled 'Haliç'te Güneşin Batışı' – for the latest edition of Night Dreamer's essential Direct-to-Disc series.
"Our aim was catching a psychedelic beat sound using Turkish folk music."
Interview with Taner Öngür and Cahit Berkay
Where and when did you grow up? Was music a big part of your family life?
Taner Öngür: I grew up in İstanbul in the '50s. In my family, my brother used to play saz a bit and he was a very good music listener. I can say that I started making music with the records that he brought. Ravel's 'Bolero', some Anatolian bards, Jazz… Then Elvis movies at summer cinemas, The Shadows, and finally, The Beatles…
Cahit Berkay: I was born in 1946 and I lived in Isparta until I was 12-13. My parents used to bring me things from İstanbul every time that they went there. First, harmonica came. When they saw that I was spending too much time with it, they brought a tin snare drum next time. And actually, that tin snare drum saved my life once. I was a naughty kid. I ran out to the street with the tin snare drum hung on my neck. I saw a motorcycle leaning against the wall. While I was playing with it, it fell on me. Tin snare drum sacrificed itself by blocking the motorcycle from tearing my belly up. But still, my hip bone was broken. It was in plaster for 6 months. My parents didn't play any instruments but they were good music listeners. Either the radio would be on, or something would be played on the vinyl. Muzaffer Sarisözen's program would be on the radio at 10 on Sunday mornings. I would never miss it. When I started primary school, they noticed my predisposition to music and sent me to a mandolin course.
When did you begin playing music? What was your first instrument? Who were your major influences?
Taner: I bought a guitar when I was 12 years old. After having a few guitar lessons, we started a band with friends from the neighborhood and we started playing 5 times a day in a movie theater, at shows before the movies. During those years, the names that made an impact on me were Tülay German, Ruhi Su, Elvis Presley, and of course, The Beatles.
Cahit: I played mandolin during the primary school years. We moved to İstanbul in 1959. I had a love for the accordion when I was a child. I was trying to convince my father to buy me one. One of our neighbors lived in Germany and used to come to Turkey during summer. One summer, the children of our neighbor came with a guitar. After a few days of enviously looking at their guitar, I asked permission to take it in my hands. Since I know how to play the mandolin, I managed to make logical sounds while I was tamping the guitar. From that moment, my love for the accordion was over and I fell in love with the guitar. This time I was asking for a guitar from my father. He couldn't resist anymore after I passed my class successfully, he bought a guitar for me that year.
What bands were you a member of before the formation of Moğollar? Did any other band release a single?
Taner: Before Moğollar, in chronologic order, I played with Volkanlar, Okan Dinçer & Kontrastlar. We released a single named 'Mühür Gözlüm' with rock'n roll singer Erkut Taçkın in 1966, which we accompanied with Okan Dinçer & Kontrastlar.
Cahit: Before Moğollar, I was playing in Selçuk Alagöz Orchestra. And before that, we had formed a band named "Siyah İnciler" in high school. But I didn't record any single with both of them.
It ['Danses Et Rythmes De La Turquie D'Hier À Aujourd'hui'] was perhaps one of the first albums in the world to be made in this sense.
Can you elaborate on the formation of Moğollar?
Cahit: At the end of 1967, we separated from Selçuk Alagöz Orchestra with Engin Yörükoğlu and Hasan Sel. And we formed Moğollar with Murat Ses and Aziz Azmet from Silüetler the band. Our aim was catching a psychedelic beat sound using Turkish folk music. In the summer of 67, we decided on the name Moğollar with the advice of a Dutch magazine writer that we met in İzmir. We started to produce some Turkish folk music songs with English lyrics and a psychedelic sound. An atmosphere created by sheepskin vests and boots, floral-patterned shirts, police siren lamps on stage, oil-colored lights … A go-go girl dancing inside a cage on one side of the stage … This is from our first solo concert at the Fitaş cinema in Istanbul, at the beginning of 68. That concert made a tremendous impression on the press and the audience. And at the end of 68, Taner joined the band.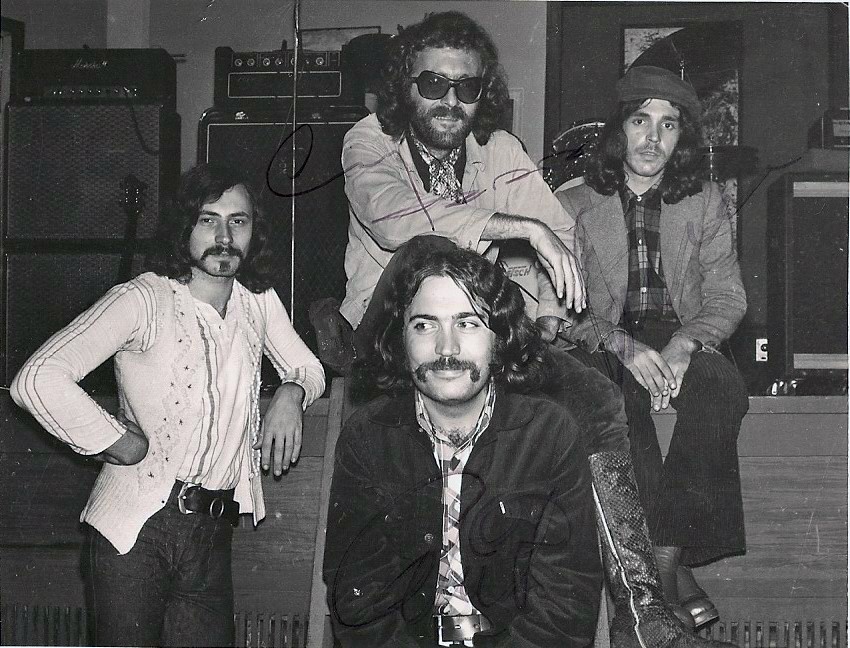 What was the music scene in Turkey at the time you started?
Taner: When we started, dance groups were playing in nightclubs, usually in big cities. And of course, there was radio. Folk music was the most listened to genre in Anatolia thanks to the radio. Turkish classical music was also popular on radio in major cities. But from the beginning of the 60s, the new constitution held here after the May 27 military coup also has an effect (the most democratic constitution so far that was in Turkey, which is strange) revived cultural and art life a lot. Communication with the world reached higher dimensions. With this effect, our generation (Turkish beat generation) found an "already there" environment for itself. In 1965, Hürriyet, the most widely read newspaper in the country, realized this potential and started to organize music competitions called the Golden Microphone throughout the country… The significant thing about this competition was that you had to take Turkish folk music or a Turkish classical music song and arrange it with the typical beat band format (i.e. the format consisting of drums, bass guitar, electric guitar, and organ). This competition performed a tour around the country with the bands that reached the final, at these concerts the audience would fill out a voting form on the tickets and choose their favorite among the finalists. In short, these tours have brought out our Turkish beat rock bands and singers. They made a name throughout the country, and if I remember correctly, we took 3rd place in 1968.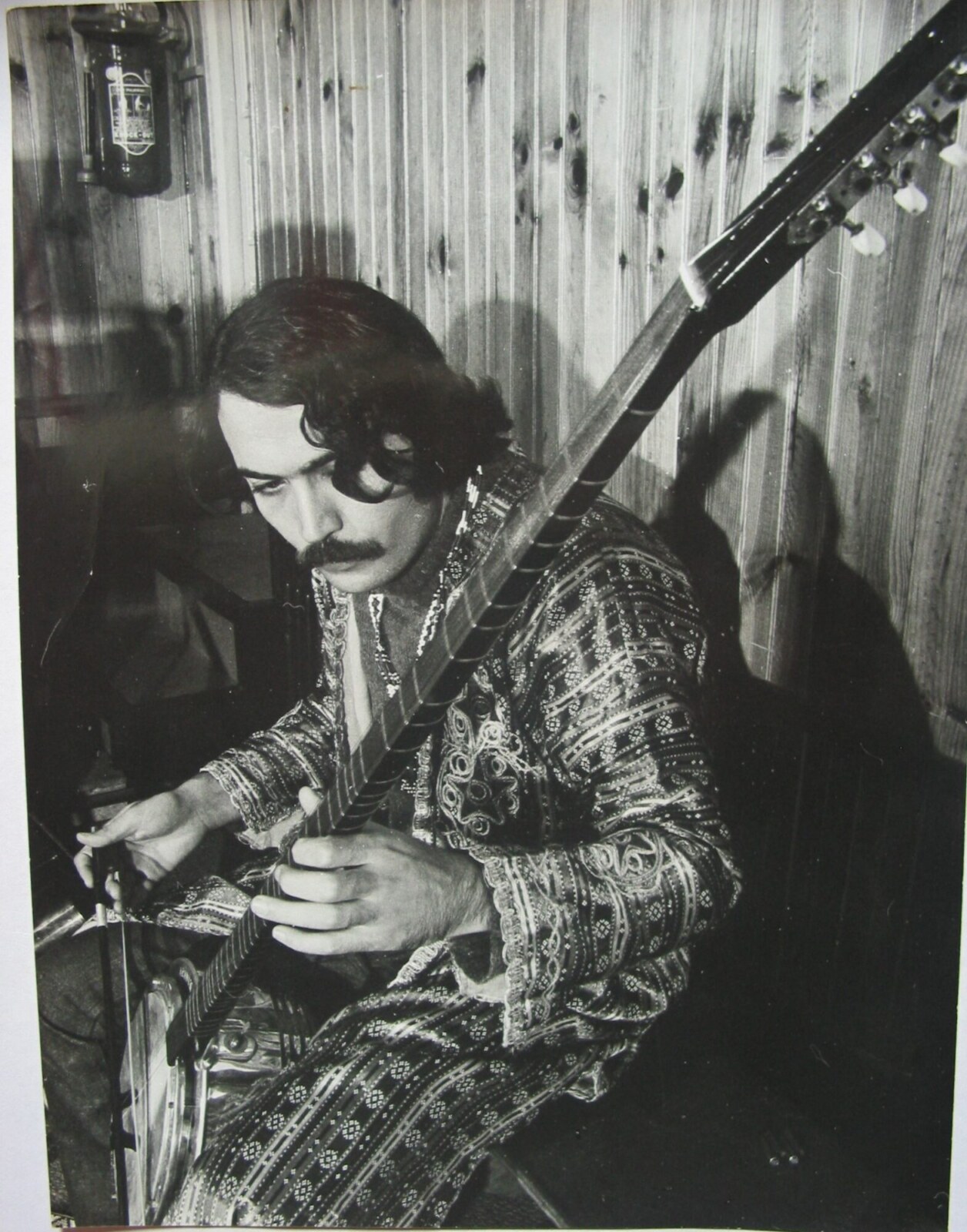 Cahit: Yes, we joined in 1968. The song we participated in was Ilgaz. Actually, according to the format of the competition, the first one was chosen by jury votes. The audience's votes were also counted as a jury. We came third in the contest, but we came first in the audience's votes.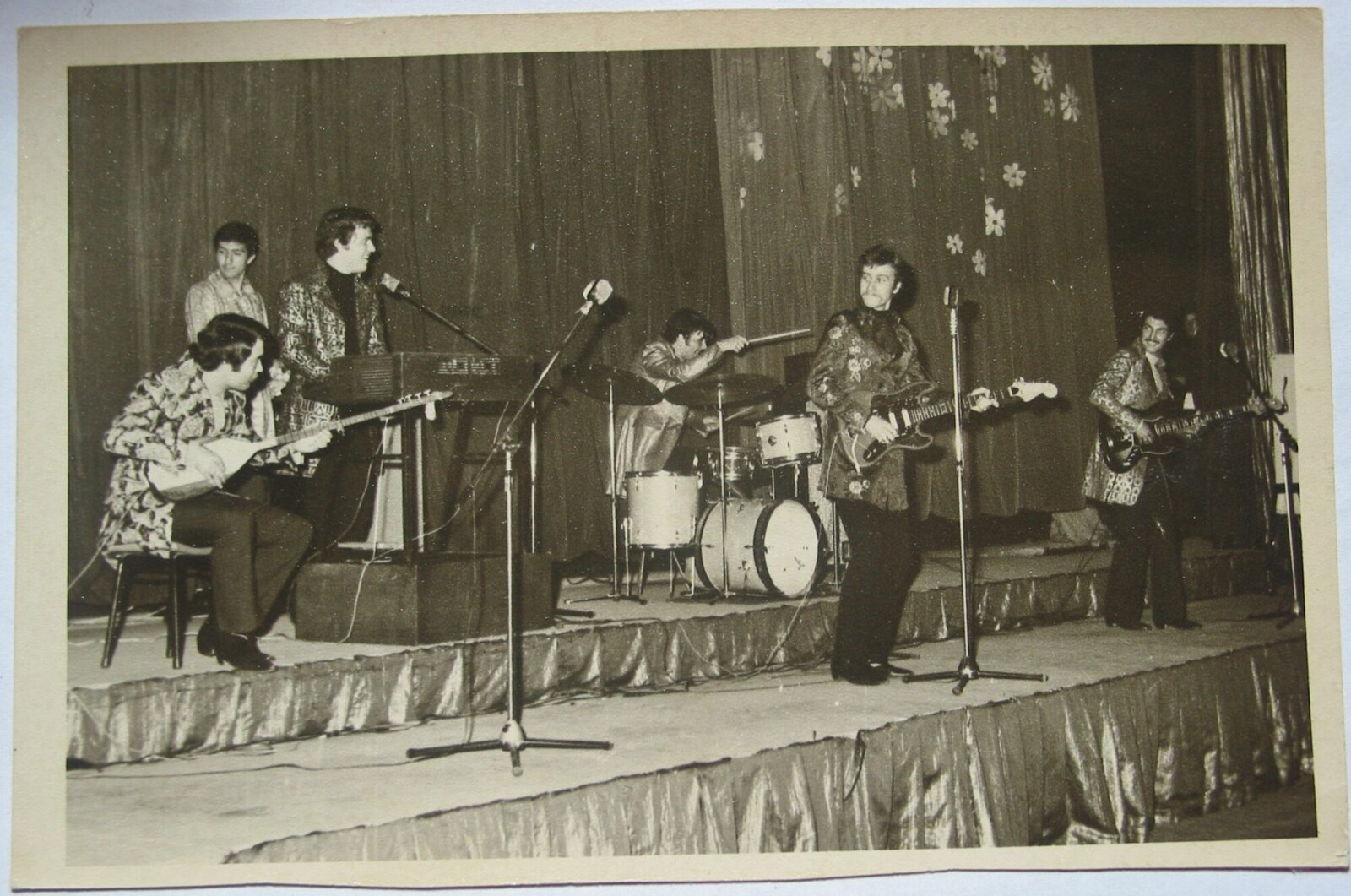 What influenced you as a band?
Taner: The things that affected us were British beat bands, as did the whole world (British invasion) The Beatles, The Rolling Stones, Yardbirds, Procol Horum, Spencer Davis Group, Small Faces, etc… In our country, the cultural and social environment formed after the constitution that I mentioned, we began to deal with the problems and lawlessness. This led us to find a balance between folk music and beat rock. We had a dream of a country that was just, without war, at peace, where love and respect prevailed. We started to support our music with folk motifs and lyrics with social content and share our songs and therefore our dreams with young people especially.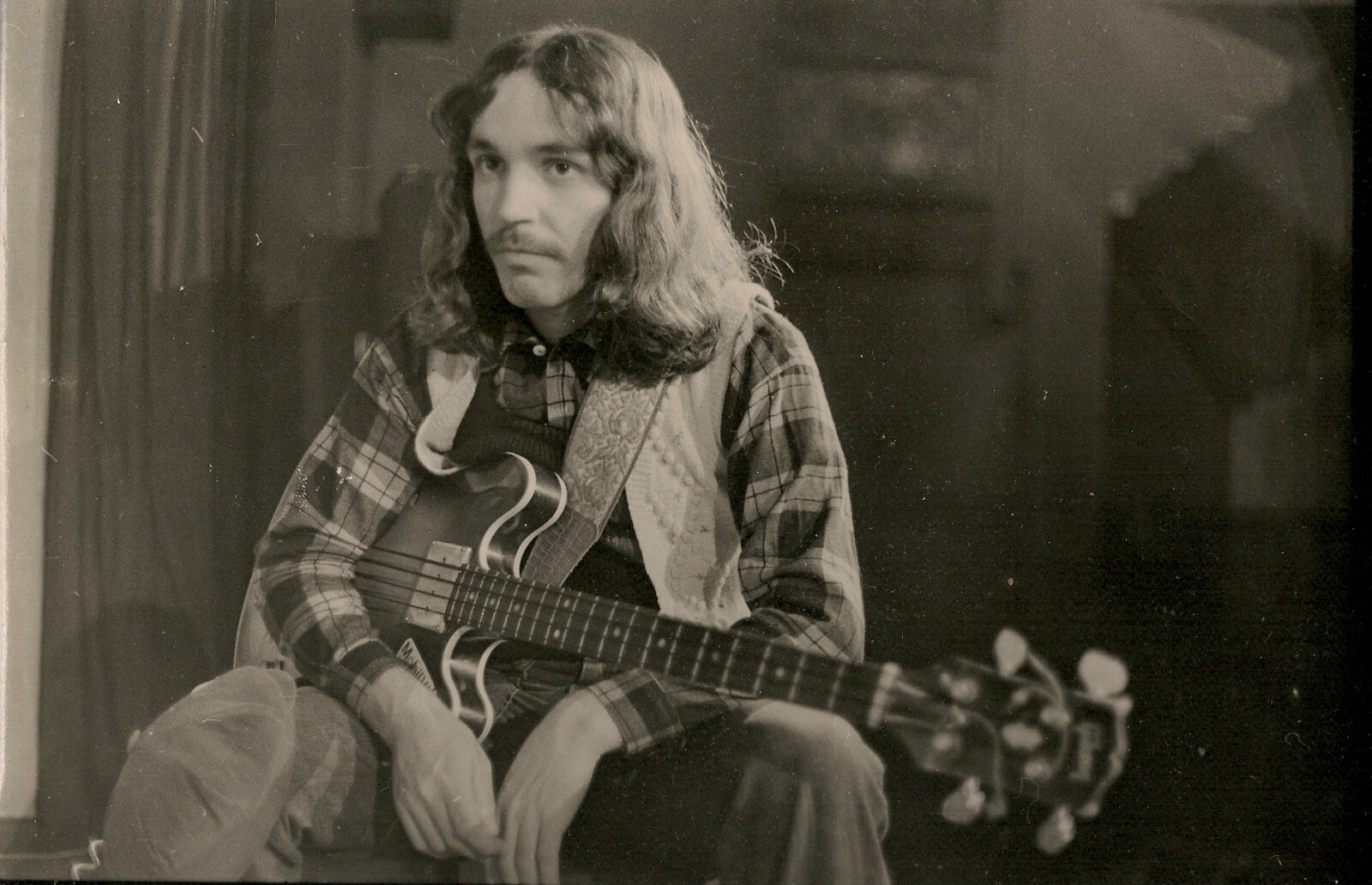 Cahit: Since we first formed the band, we were young people who were familiar with Western culture and music, as we grew up. We also had a general knowledge of our Folk music. Especially with our tours in the late 60s, we began to explore the cultural richness of Anatolia. Our music matured on those tours. We also called this style of music "Anatolian Pop". Taner found this name.
When and where did Moğollar play their first gig? Do you remember the first song the band played?
Cahit: When Engin Yörükoğlu passed away, we found a ticket to our first concert among his belongings. We gave our first concert at the Opera Cinema on December 6, 1967, with the groups Durul Ganja 5 [Durul Gence] and Kaygısızlar. Believe me, I don't remember what song we played first, but let's remember Engin and Aziz, who are not among us today, on this occasion.
Taner: Most probably the first song was 'Lazy John'.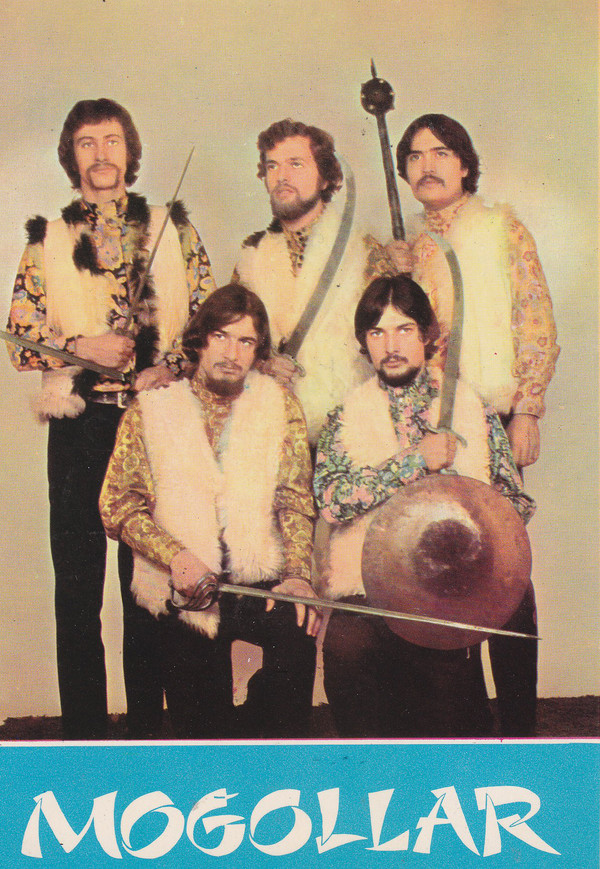 Did the size of the audience increase following the release of your singles?
Taner: It's true, there were no LPs in our country in those years, so we released a lot of singles. These also made a tremendous impact and caused our audience to increase.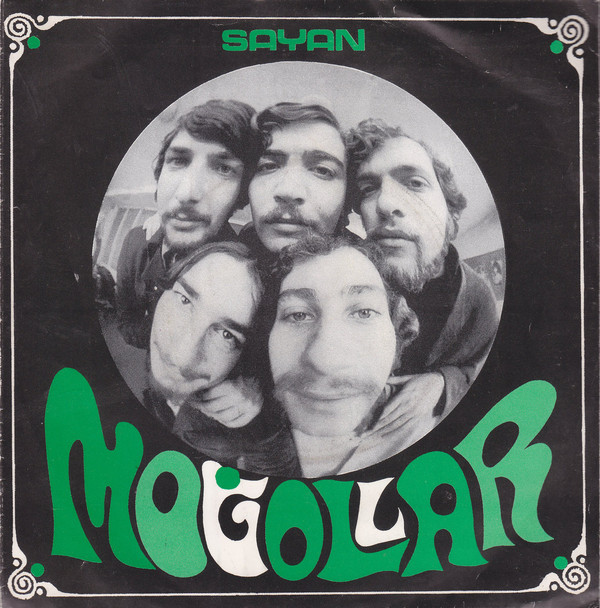 Cahit: If I'm not mistaken, we released 4 singles in 1968, the first of which was in February. Thanks to the concerts we made and the singles we released, we finished 1968 as a well-known band.
What sort of venues did Moğollar play early on? Where were they located?
Taner: We played in a variety of places. We traveled almost all over the country on Anatolian tours. Concerts were usually in local cinemas.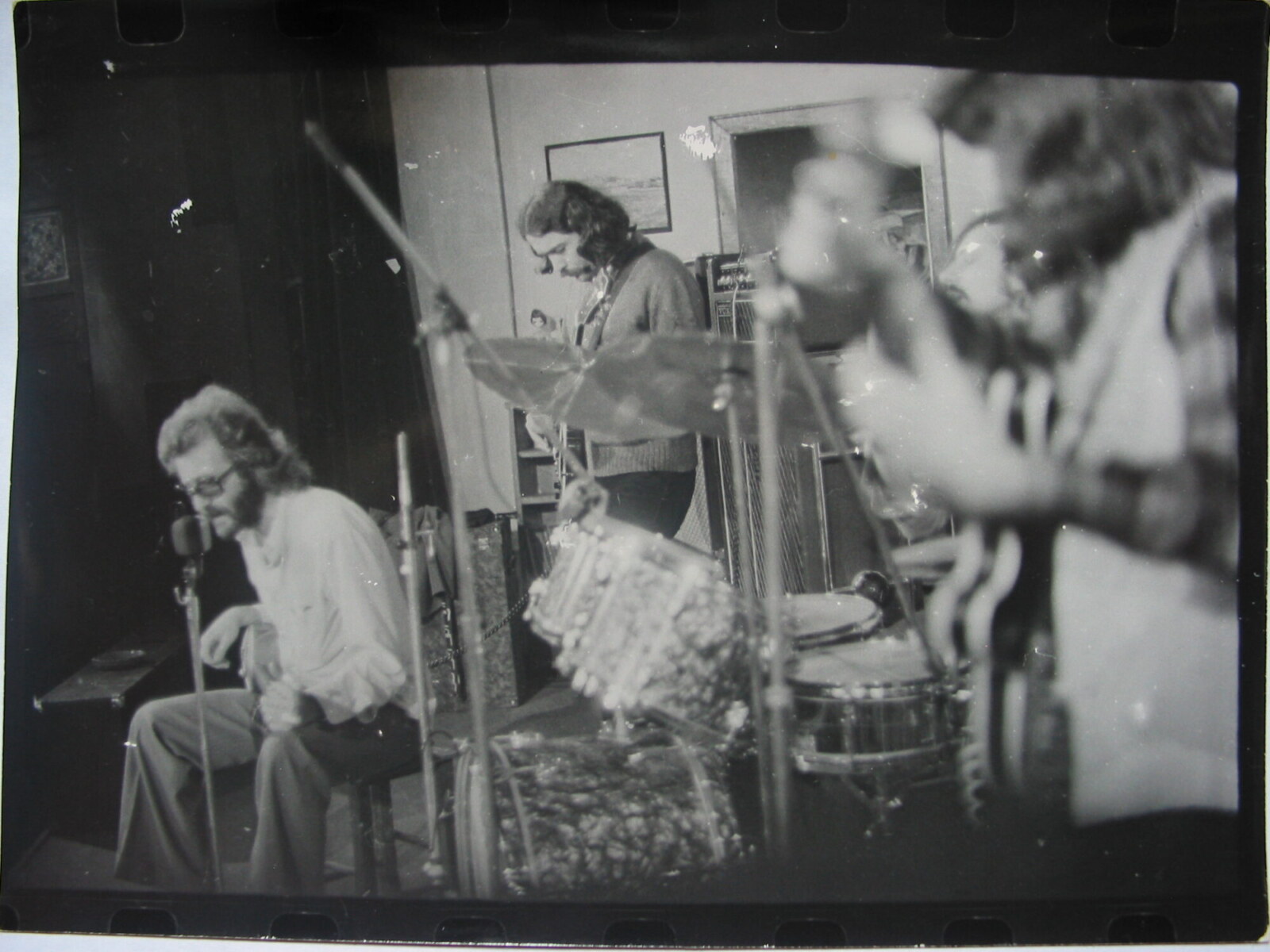 Cahit: We used to give concerts in indoor movie theaters in winter and outdoor movie theaters in summer. And there were 'gazino's (night clubs). Gazino's were very important and prestigious. There were also concerts in wedding halls. For example, for the first time in my life, I appeared on stage at Yıldız wedding hall with Siyah İnciler.
How did you decide to use the name "Moğollar"?
Cahit: At that time, wild and harsh group names were fashionable. The Animals, The Beatles, etc. The Dutch fanzine writer that we met when the band was formed suggested to us the name Moğollar (Mongolians), to give a bit of a wild vibe and we liked it.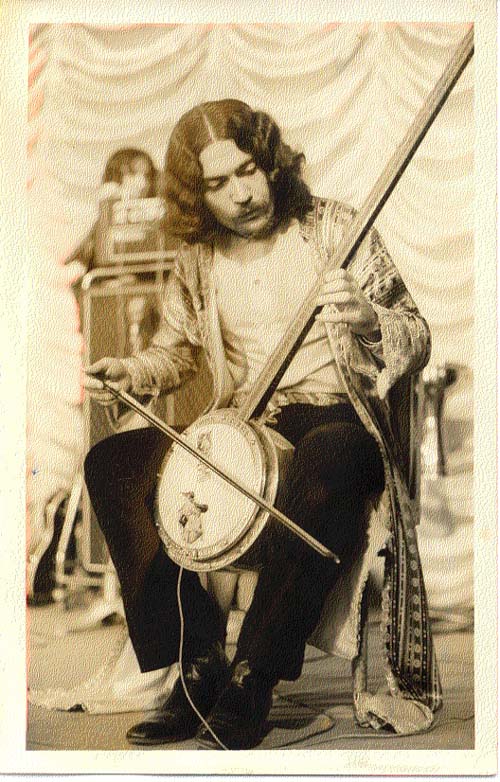 "They gave the award to Jimi Hendrix in 1970, to the Moğollar in 1971, and Pink Floyd in 1972."
What's the story behind your debut album 'Danses Et Rythmes De La Turquie D'Hier À Aujourd'hui'? Where did you record it? What kind of equipment did you use? How many hours did you spend in the studio?
Taner: We recorded this album in Paris in an 8-channel Studio. When we decided to go to Paris, we sold some of our instruments, such as drum sets, amps, organs, so we could have some money. All we had left were guitars and ethnic instruments. When the offer came from 'Guild Internationale du Disque', the label that released the album, we decided that with the instruments we had, we could play instrumental Turkish ethnic beat music, and so we did. I think that's why we got the Academie Charless Cross – Grand Prix du Disque award. It was perhaps one of the first albums in the world to be made in this sense.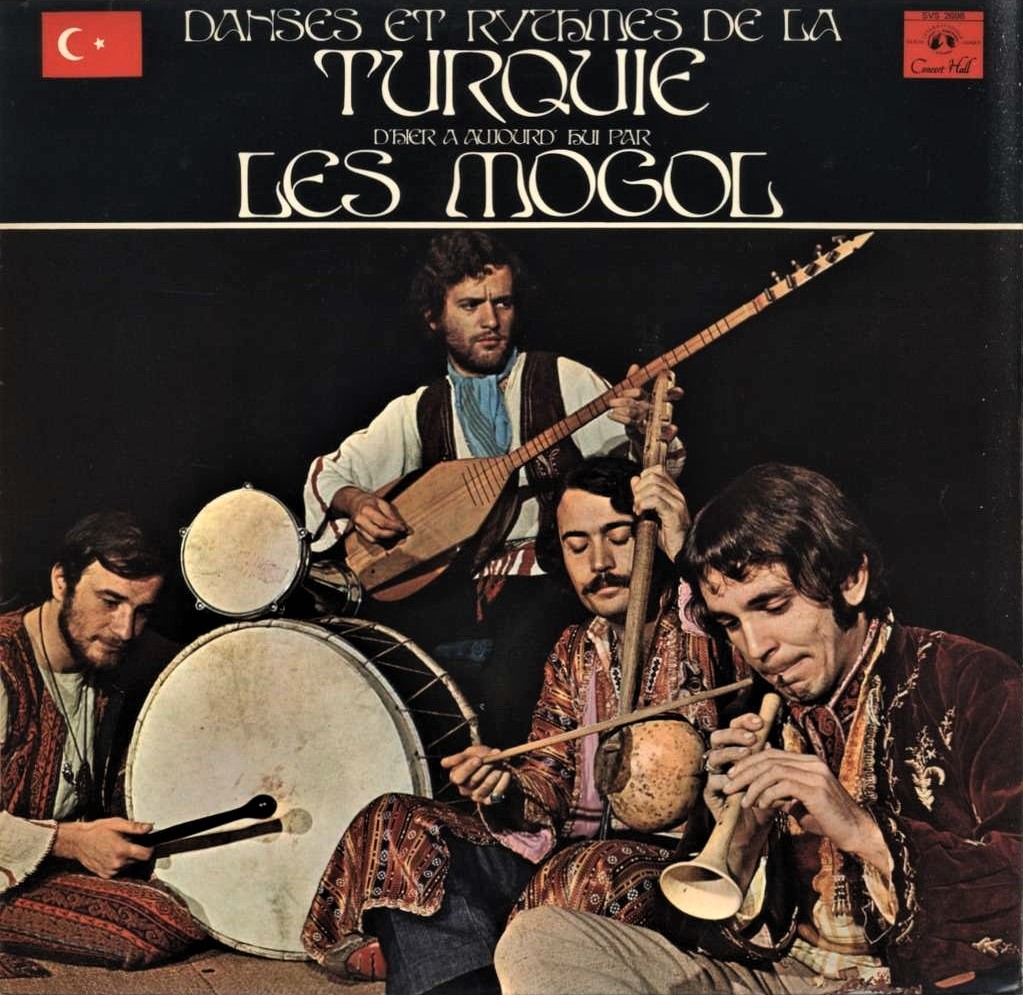 Cahit: Charless Cross was an Academy Award given to the most innovative music at the time. They gave the award to Jimi Hendrix in 1970, to the Moğollar in 1971, and Pink Floyd in 1972. By the way, I still the remember the first time we went into the studio. We were admiring the studio equipment. The technology was far more ahead than Turkey. And I still remember the sound engineer friend there. On the second day of the recording, he said he had a nightmare about saz's with different colors. He was a very skilled engineer at transferring Western instruments to tape, but he saw saz for the first time in his life:)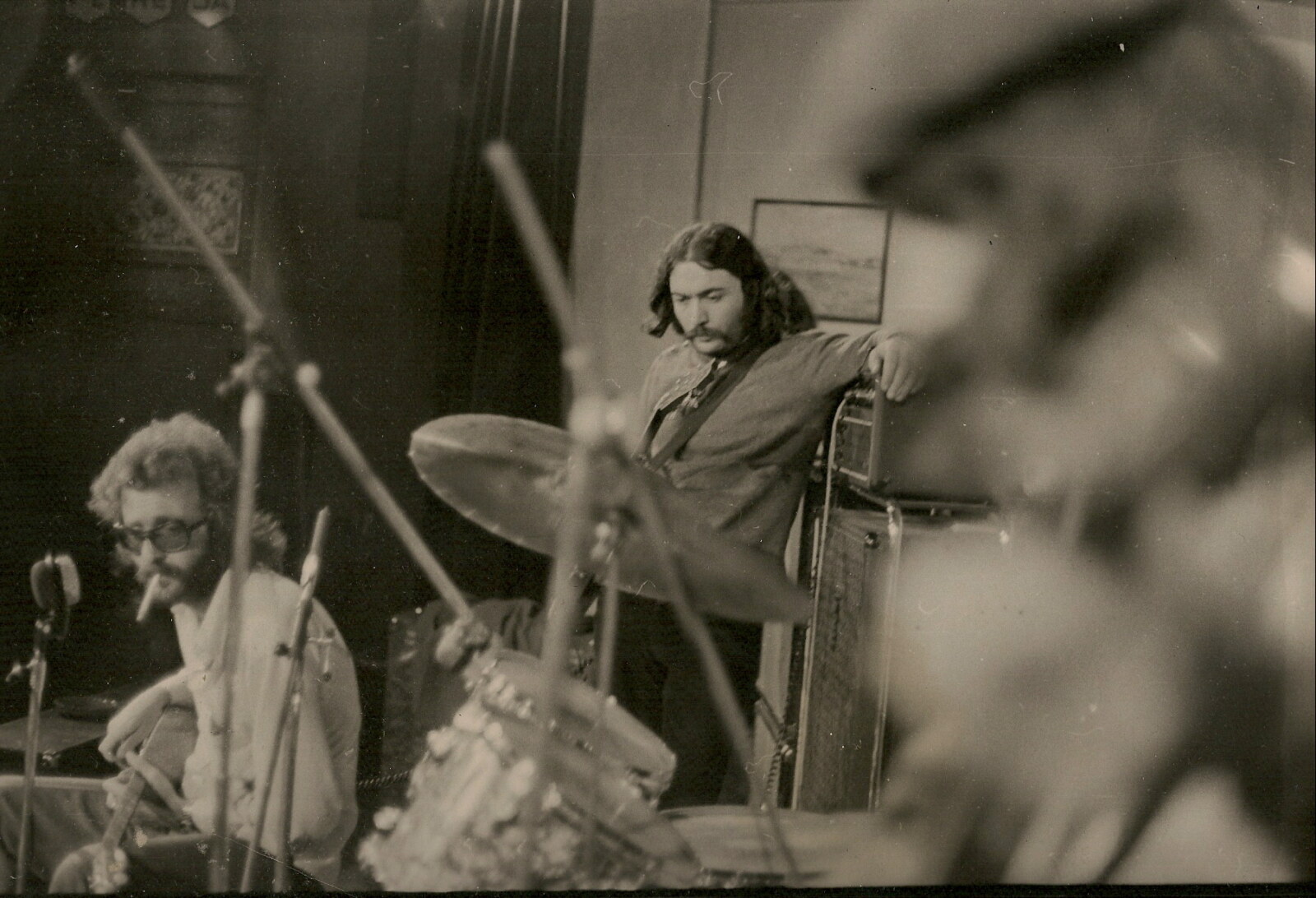 Your work is now regarded as a mixture of tradition and psychedelic rock. What were some of the psych artists that you enjoyed and were influenced by?
Taner: Other than artists, there are also some milestone albums, for example, The Beatles – 'Sgt. Pepper's Lonely Hearts Club Band', Beach Boys – 'Smiley Smile', Strawberry Alarm Clock – 'Incense and Peppermints', Grateful Dead, Jefferson Airplane, Incredible String Band, etc.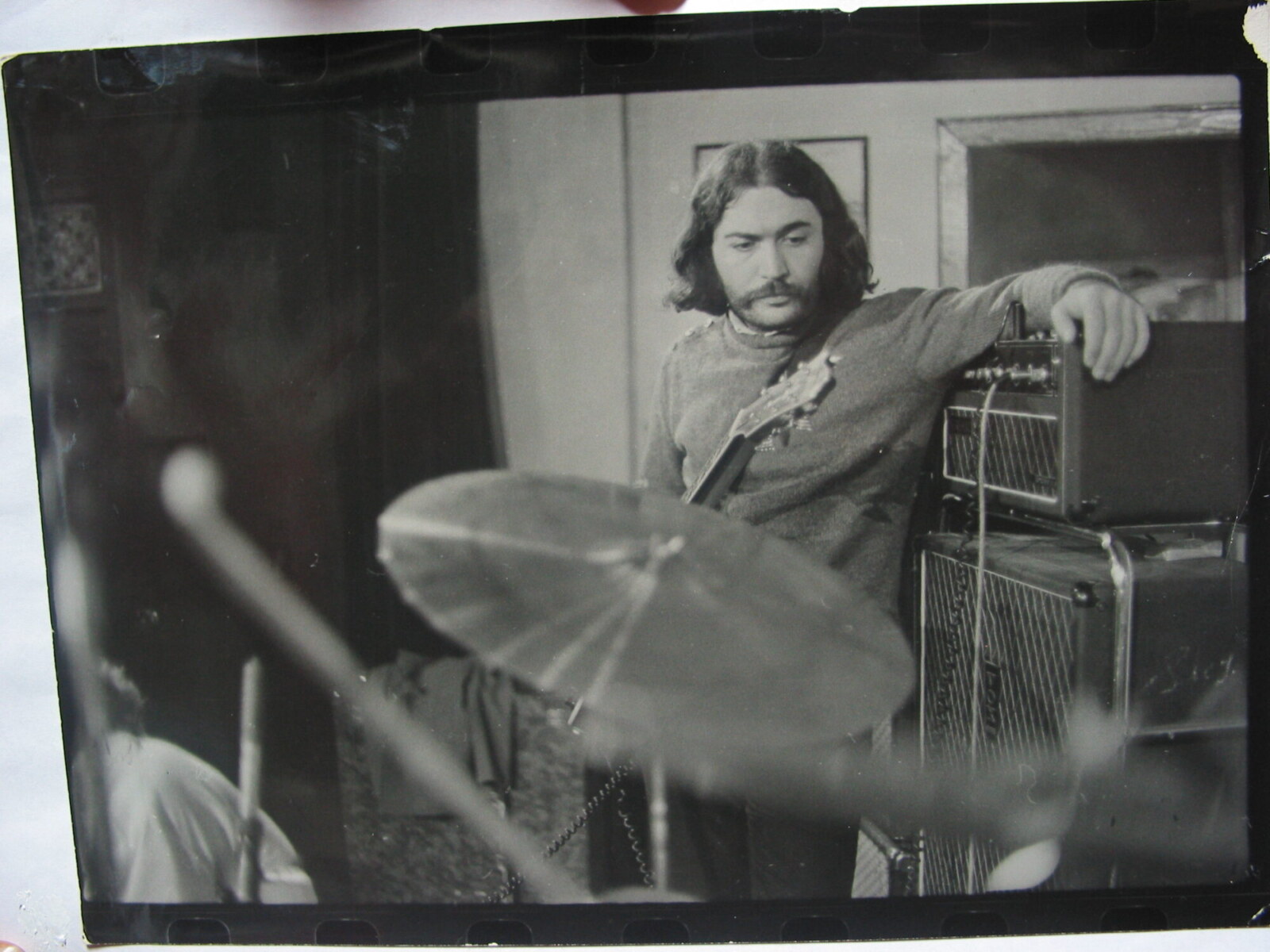 Cahit: Not psychedelic but I remember I was impressed by Cliff Richards & The Shadows a lot. Zappa, Colosseum, Traffic is the other names that comes to my mind.
'Düm-Tek' followed four years later and your sound changed quite a bit.
Taner: The line-up had changed, our keyboardist and I had returned to Turkey. 'Düm-Tek' is an album recorded by Cahit Berkay and Engin Yörükoğlu with other musicians living in France. It is an album that's close to Jazz-Rock style, in which the compositions of Cahit Berkay stand out, and it contains great tracks that we still play.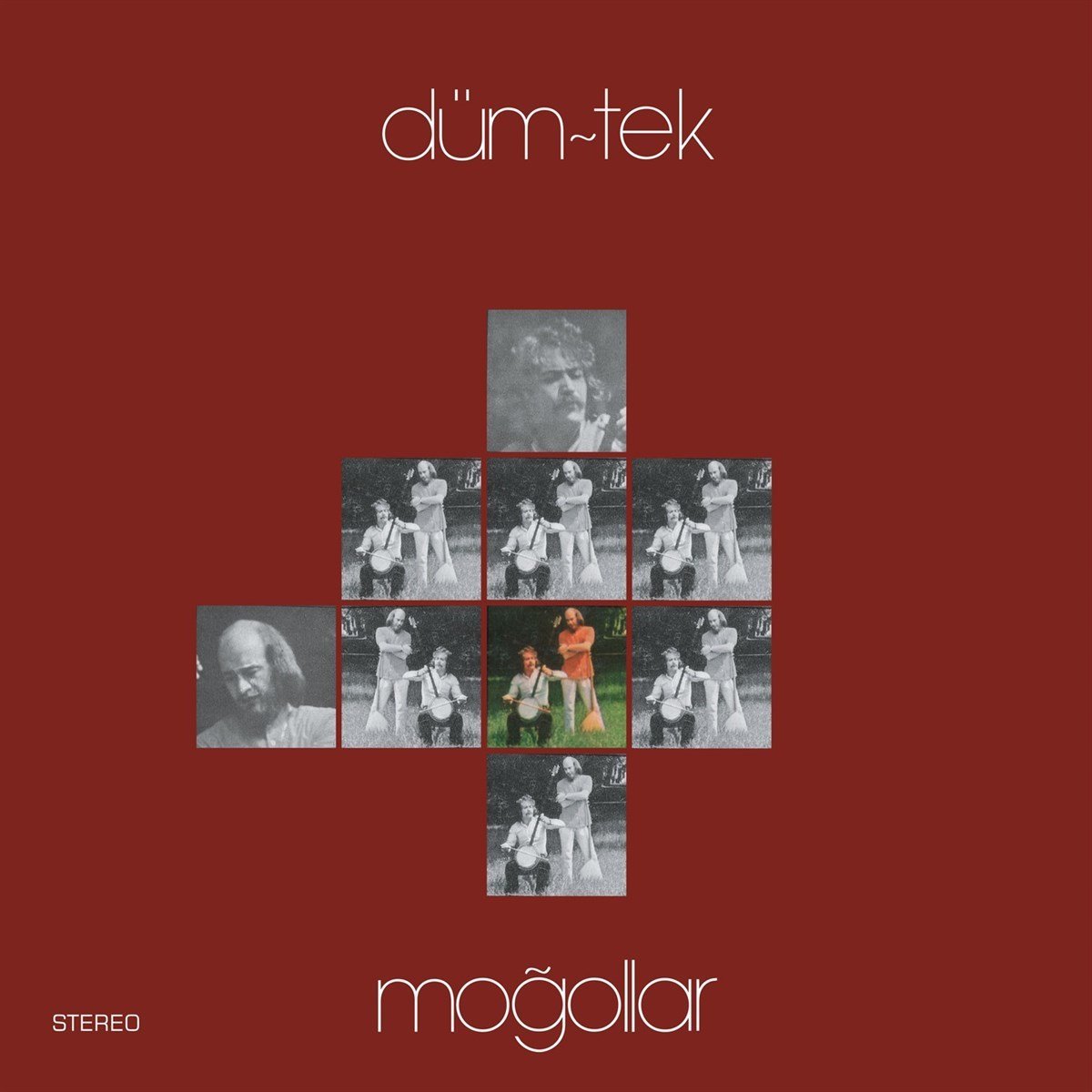 Cahit: At that time, Engin Yörükoğlu was living in France and I was living in Copenhagen. I decided to move to the USA, and I even bought my ticket. The night before he left, Engin called. He said our producer called and was expecting an album. So I went to France instead of the USA. Isn't that a major turning point? If he had called a day later, he would never have reached me. On that album, Michel Solobir played bass guitars and Roben Pedier played keyboards. The album was released in France under the name 'Hittit Sun' and then in Turkey under the name 'Düm Tek'. At first, Michel and Roben had a hard time with clunky rhythms. They played a 4-4 song incredibly, but when we rehearsed a 5-4 song, they missed the end of the music and fell apart. After learning that they could count 1-2-3 / 1-2 instead of counting 5, they started playing smoothly. I have such a fun memory from those days…
Your third album from 1976 sees another change of direction: "back to the roots". Where did you record it?
Cahit: This album is another project that we did in Paris with Engin Yörükoğlu. It was published under the name of 'Ensemble d'Cappadocia'. Only the two of us played on the album. Again, it is an album where Turkish folk music instruments are used extensively.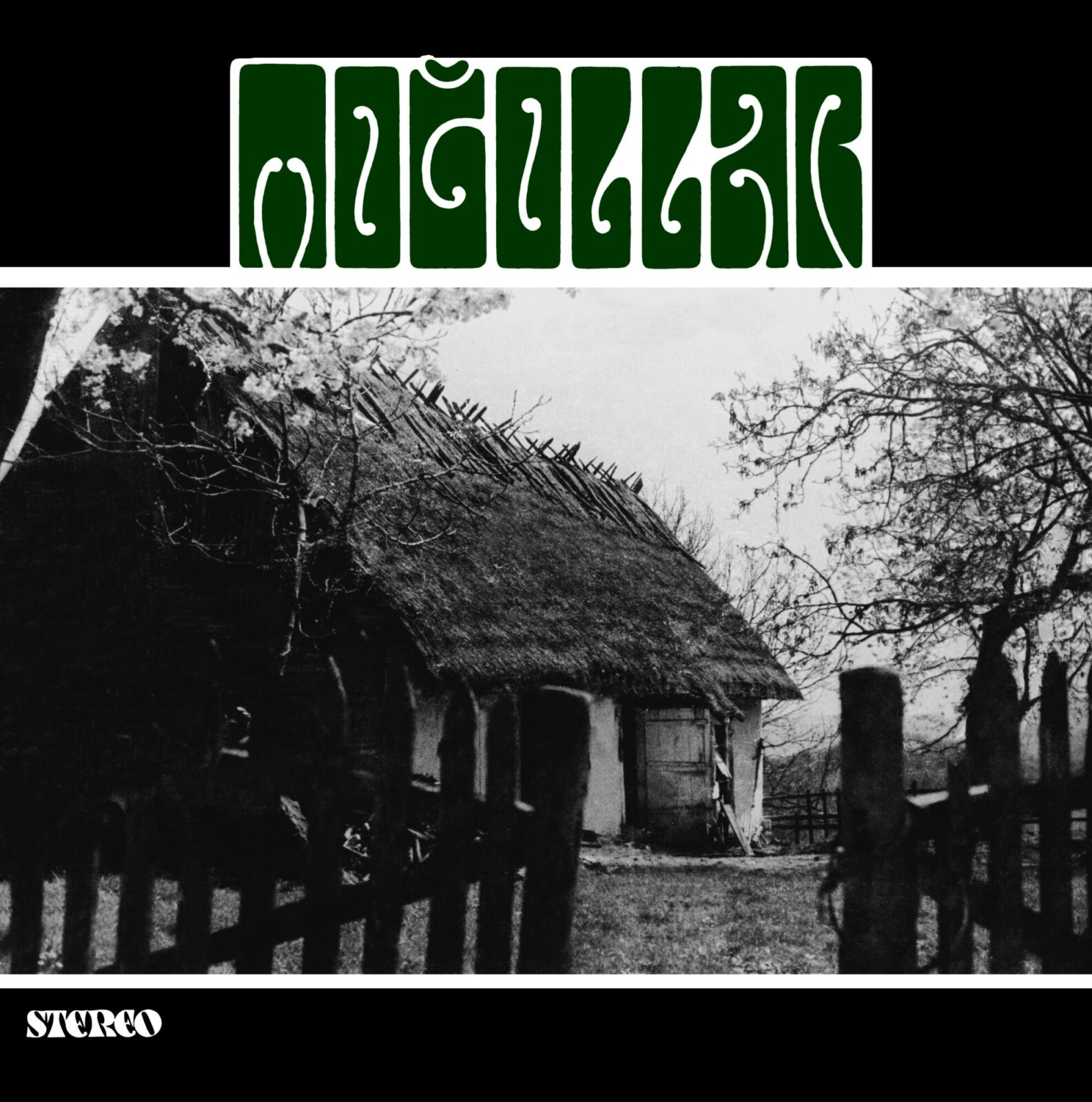 "Our concept will be complete when we become a country where universal human rights, true democracy, women's liberation, religion, and nationalism do not put pressure on society."
Is there a certain concept behind your albums?
Taner: It's usually like our concept of life. The kind of music that sets its roots in Anatolia. In 1969, the name we gave to our music was "Anatolian Pop", and when we started the second period in 1993, we said "Anatolian Rock". In fact, this symbolically is the mission of universalizing Turkish society as much as possible while preserving its local culture and tastes. This mission is still incomplete. Our concept will be complete when we become a country where universal human rights, true democracy, women's liberation, religion, and nationalism do not put pressure on society.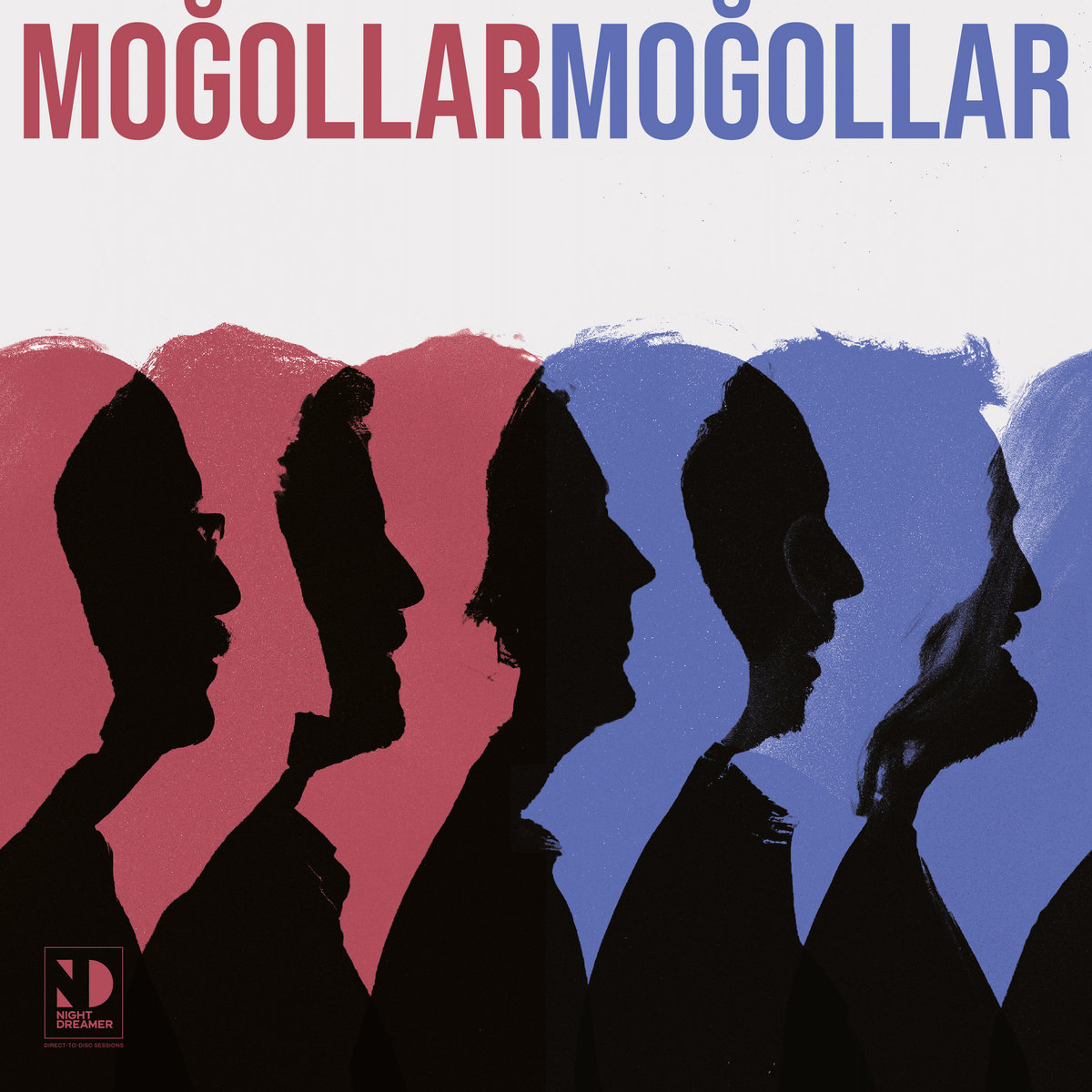 Night Dreamer recently released a new Moğollar LP! Who's in the current lineup and would you like to present us with the upcoming release?
Taner: Currently, we have Cahit Berkay (guitar, bağlama, string drum, cura, Iklığ, vocals) and I, Taner Öngür (bass guitar and vocals) from the first line-up. Serhat Ersoz (keyboards) joined the band in 1993, Emrah Karaca (acoustic guitar, vocals) in 2007, and Kemal Küçükbakkal (drums) in 2011. The recordings were released on December 11 as a series, 2 album consisting of 8 tracks. It's made up of pieces we chose from the past to the present. Because it is a direct to disc-style recording that includes a wide range of sounds of our band, we can call it a kind of anthology consisting of tracks that we are used to perform.
Where did you record it and what can you say about the songs that will appear on it?
Taner: We recorded the album at Artone Studio in Haarlem, Netherlands. This studio records with direct to disc technology. So 100% analog and live performance. The tracks featured on the album were chosen as an anthology, as I mentioned above. There are tracks from the first album in 1971 and the second album in 1976, and of course, there are selections from the tracks we produced after 1993.
The album sounds amazing. You record it using Direct-To-Disc technology. Was it difficult to record all at once? Tell us about your experience with this kind of studio approach?
Taner: Since it is a serial album consisting of 2 LPs, we worked for 4 days, recording one side of the album each day. The most important feature of direct to disc-style recording is that no intervention, including mix, can be performed after recording. So we did the mix during rehearsals, recorded on each side (4 tracks) in a row with 5 seconds silences between them during the recording. Considering that classical musicians easily play very long works, this is not so disturbing. As a band who is used to play concerts for years, it didn't seem very different to us. I mean, we're a band used to this kind of performance…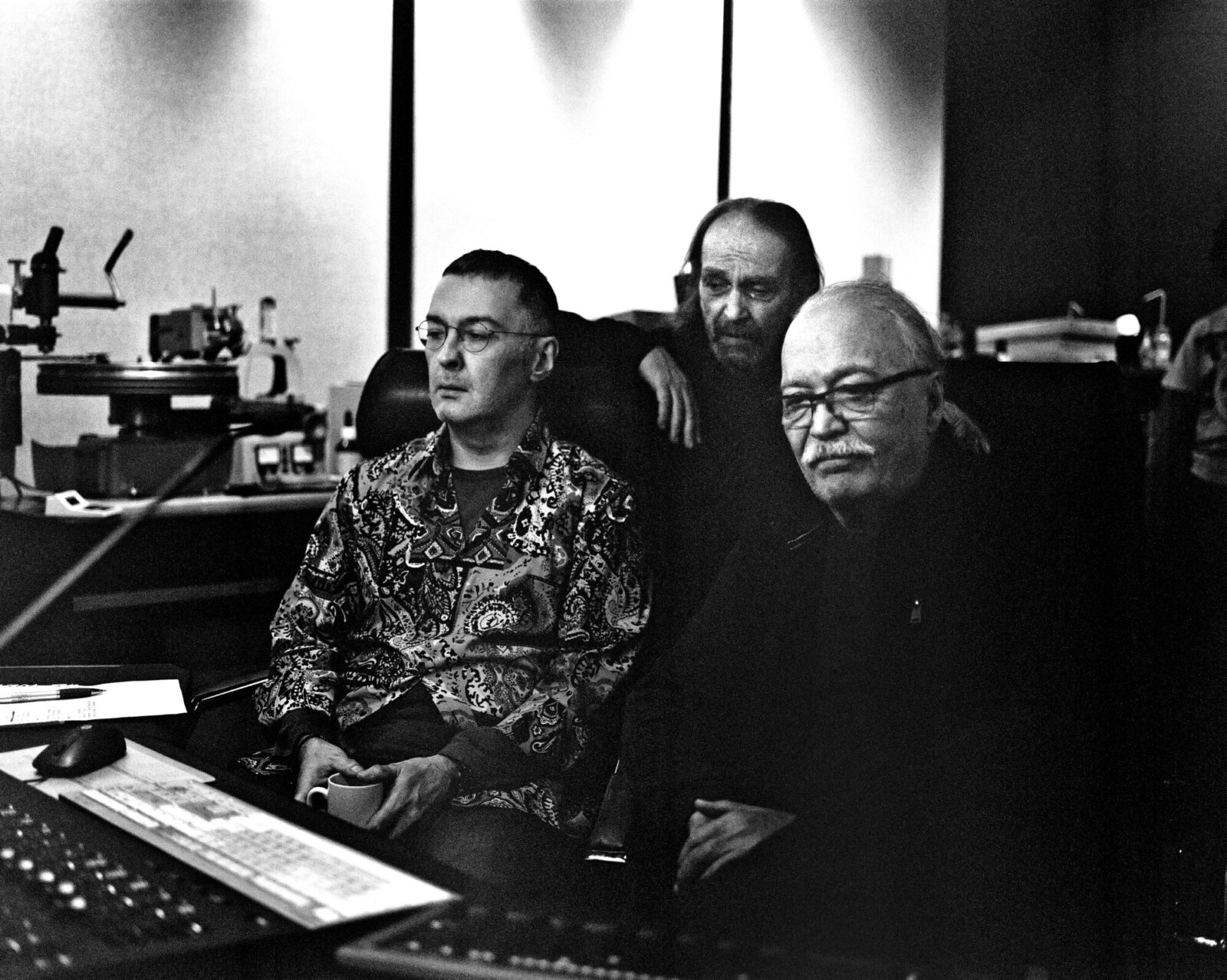 Cahit: You can see us on the stage of a small-town bar for 100 people, also as the headliner of a giant rock festival attended by 100 thousand people. Because we're a band that enjoys playing together. I'm sure those who listen are enjoying it as well. I was a little stressed while we were on our way to the Netherlands to record. When we got there, it got bigger and bigger. But as soon as I hit the first note of the first song, that stress was replaced by pleasure. I hope those who listen will get the same pleasure.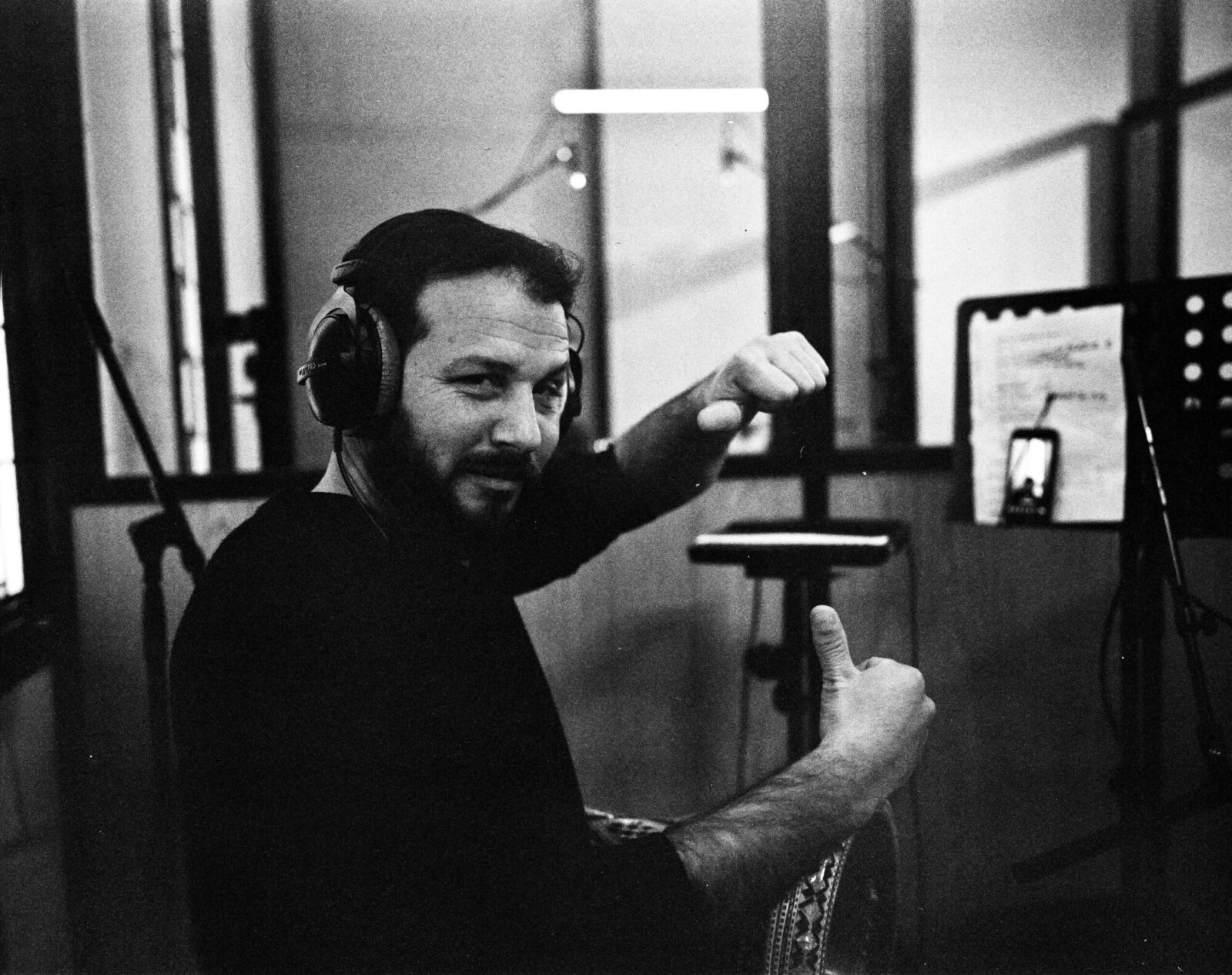 How do you see the current world situation?
Taner: I think there's a low-dose World War 3 going on, but people don't fully perceive it. Governments and the health sector were caught off guard. This intense injustice on the planet and insensitivity to climate change and environmental issues were already harbingers of such a disaster. What happens next will be determined by the consciousness of large masses who can quickly fall for populist politics.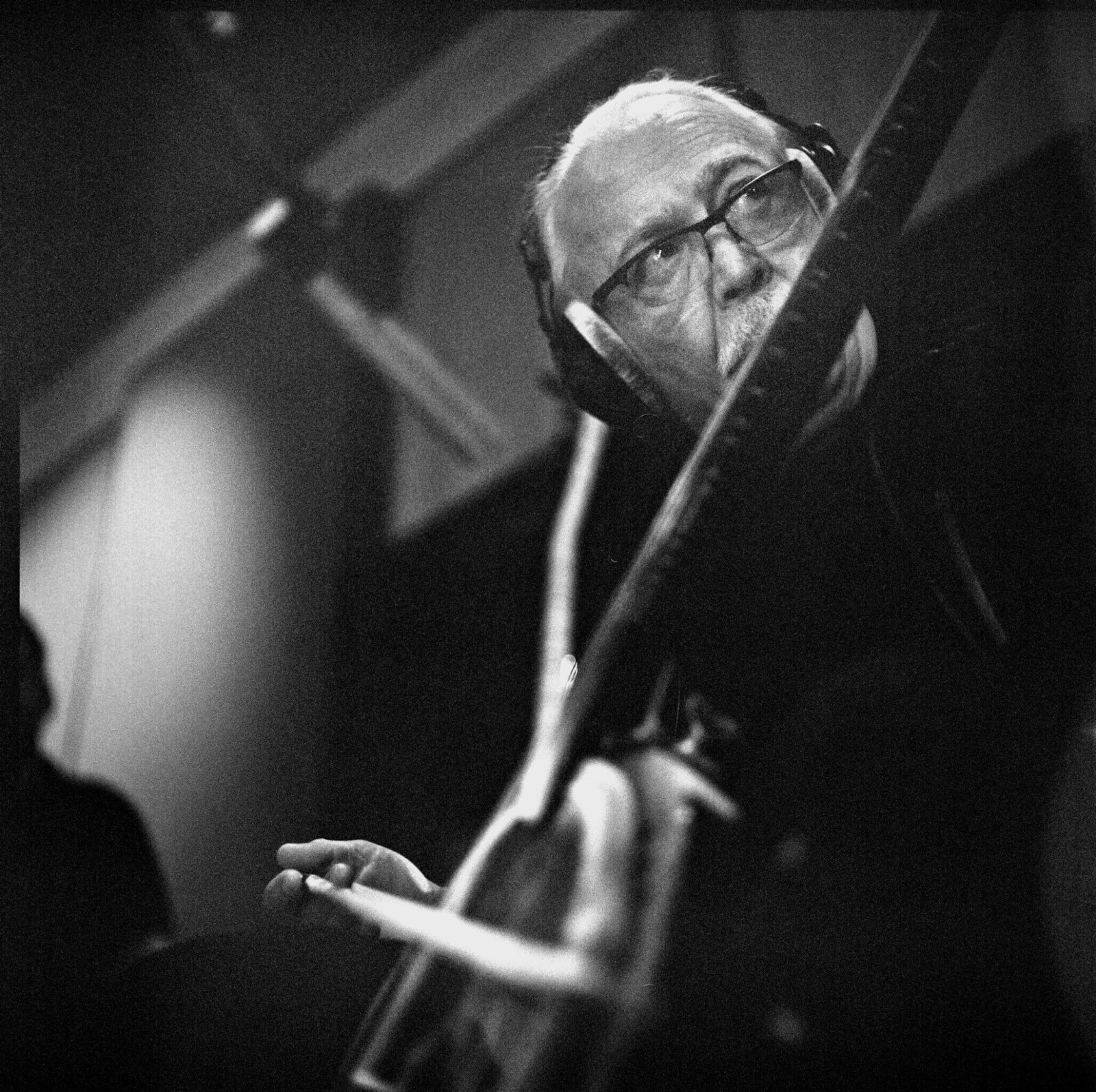 Cahit: On top of this awesome chaos, now we have a pandemic. We have lived what we could live, we have seen what we could see, but I worry about our children. Poverty in the world has reached terrible dimensions. On the other hand, there is a crazy consumption that the world's resources cannot withstand this rate of consumption…
Is there any unreleased material?
Cahit: The album features 16 songs from different periods of the band. And since they are all published songs, we wanted to make special versions for this album. In this context, we had rehearsals in Istanbul where we reevaluated the songs for a few weeks before we went to the Netherlands to record. We gave every song a hand, but some songs didn't allow any change, while others took the shape we gave like play-dough. As a result, there are songs like the original, and now there are those that have become a brand new song…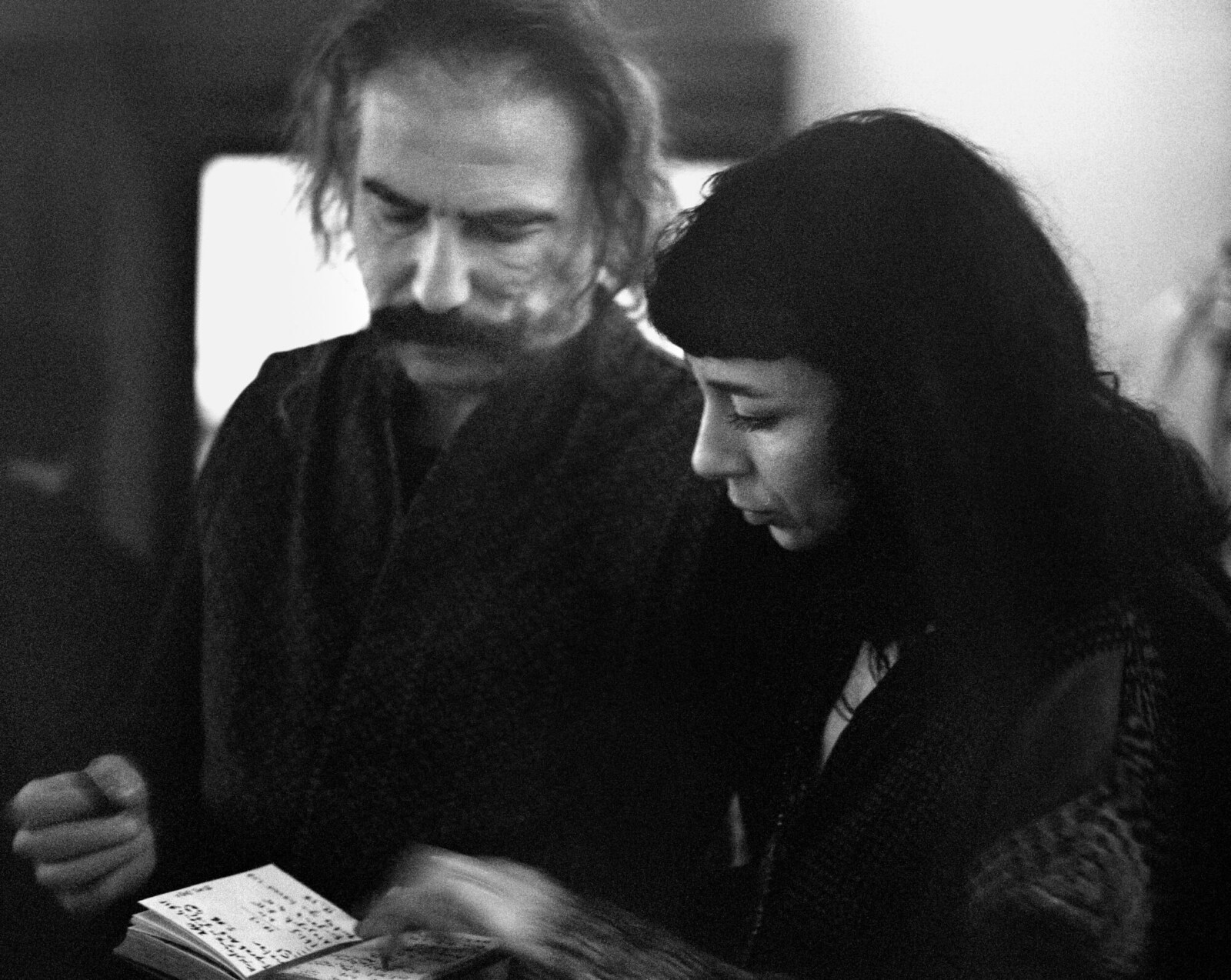 Would you mind taking some time to reflect on Anatolian Rock music?
Taner: I said a lot about Anatolian Rock in the above questions. It's true, there are great old/new musicians in our country. I hope they can all make their voices heard when the time comes. Anatolia has been the transit place of a wide variety of cultures for thousands of years. Imagine that we are talking about a very rich cultural diversity that combines hundreds of different ethnic cultures, from the Hittites to the Ottomans, who have seen many states, Armenians, Kurds, Caucasus, Greeks, etc.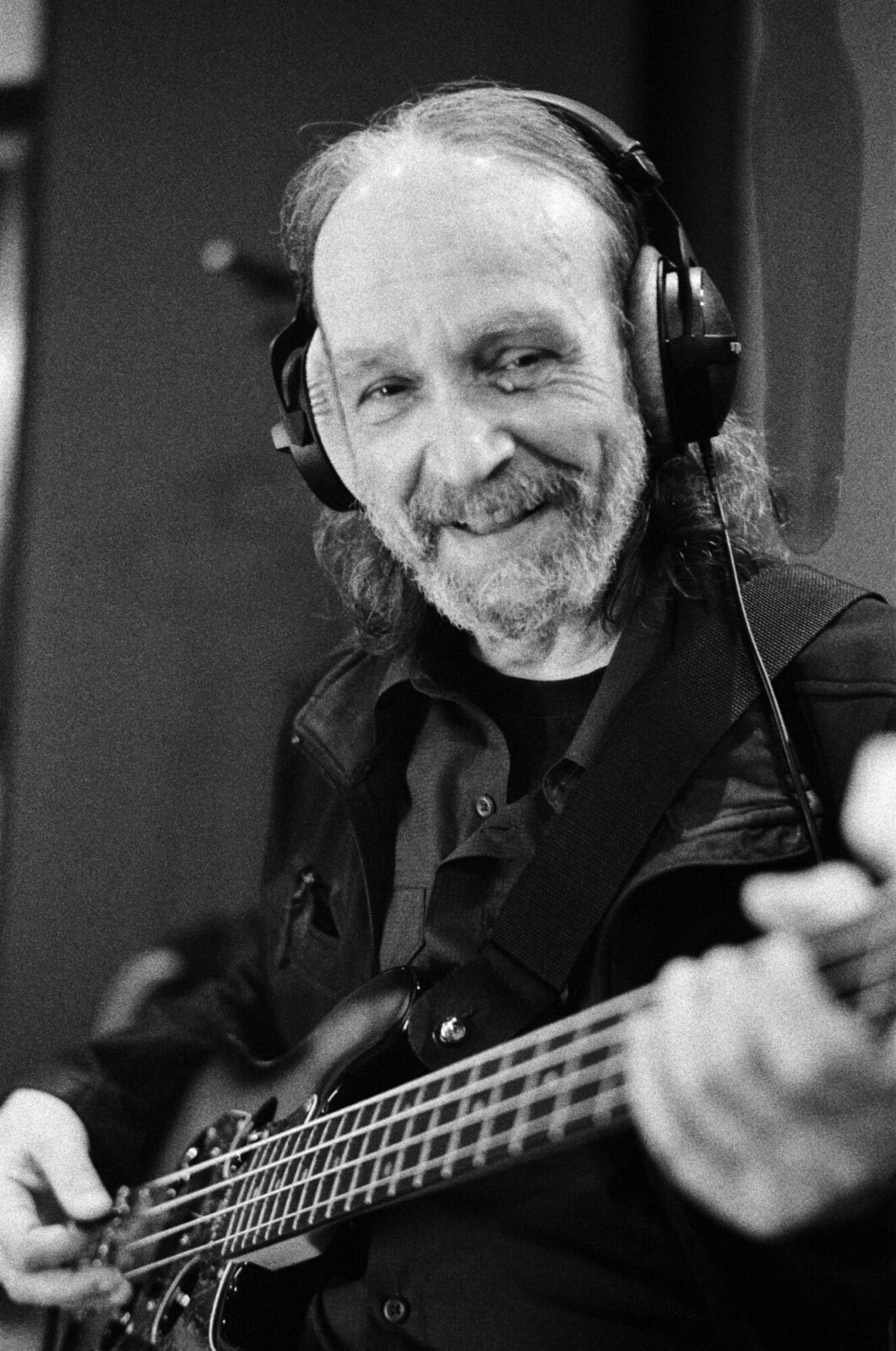 Cahit: Because of the cultural richness of Anatolia, Turkey has always raised very good musicians, very special albums have been recorded. Actually, this music and the bands have always been there. You guys have started to discover it recently. This is a process that actually began when the internet became a part of our lives. Currently, digital music listening platforms make it easier to discover different new and beautiful things.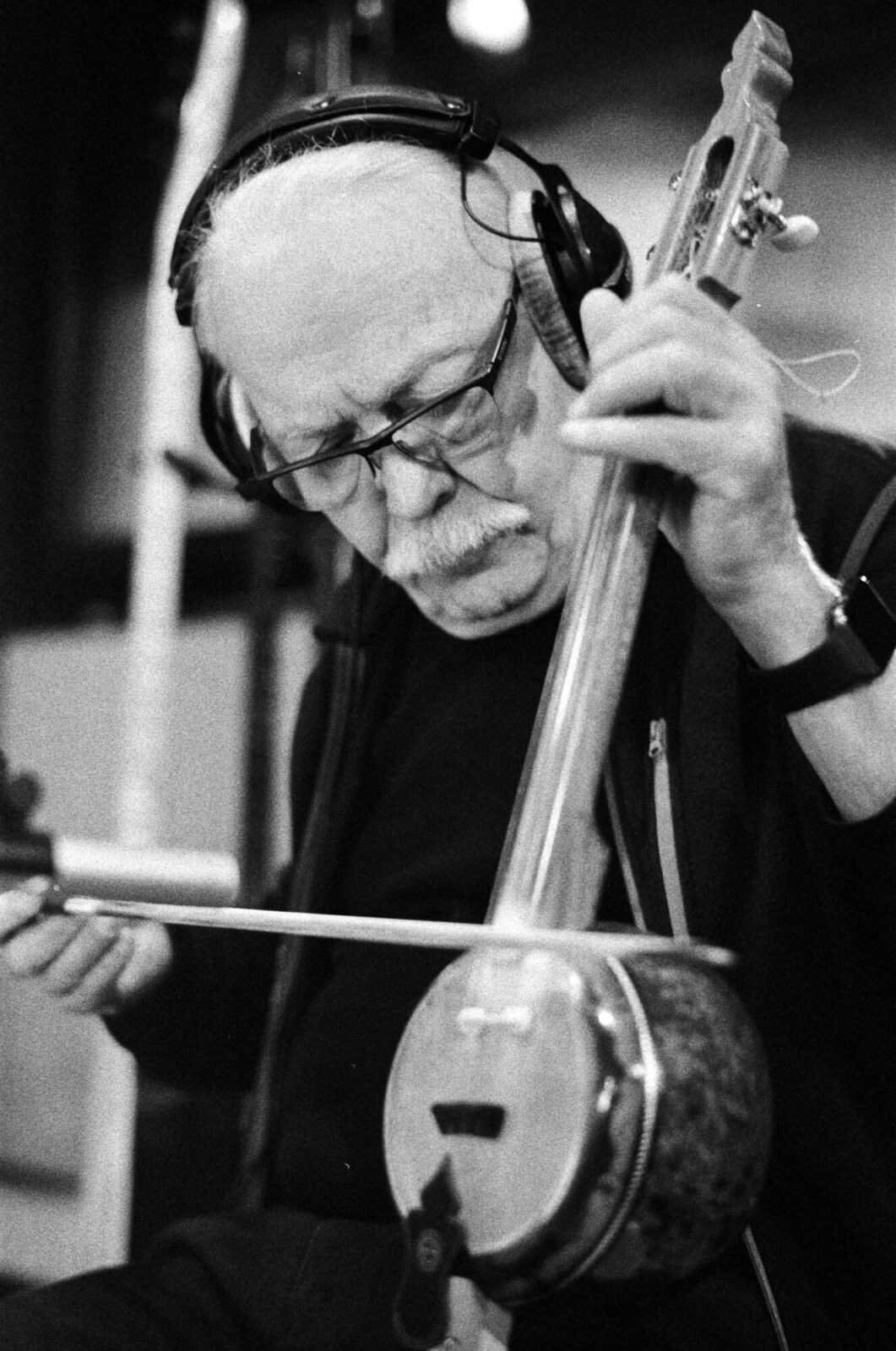 What are some future plans for the band?
Taner: During this pandemic, we are not in a position to plan for the future. No one knows what's going to happen. It's not a plan, but our desire is for the pandemic to end and continuing the normal life of humanity, taking lessons from this process. And what we want most is to be able to get back to the stages.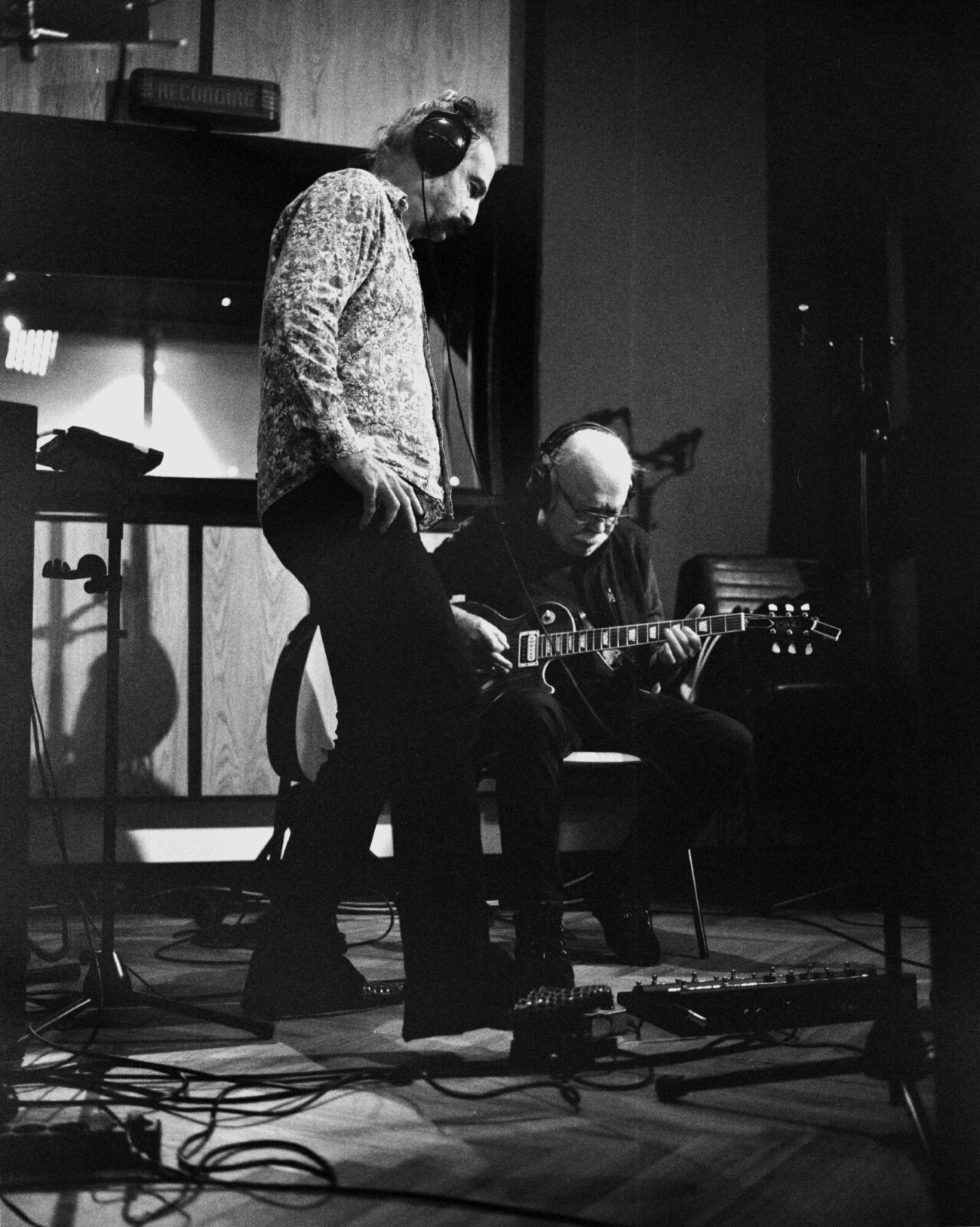 Cahit: Moğollar never took such a long break from performing during the times when the band was active. We've been sitting at home for almost 9 months now. And it's not clear how long we'll be sitting around like this. I hope that the album 'Anatolian Sun' will find a response all over the world, and we will go on a world tour as soon as the pandemic is over. Because the pain of sitting at home for so long wouldn't disappear in any other way!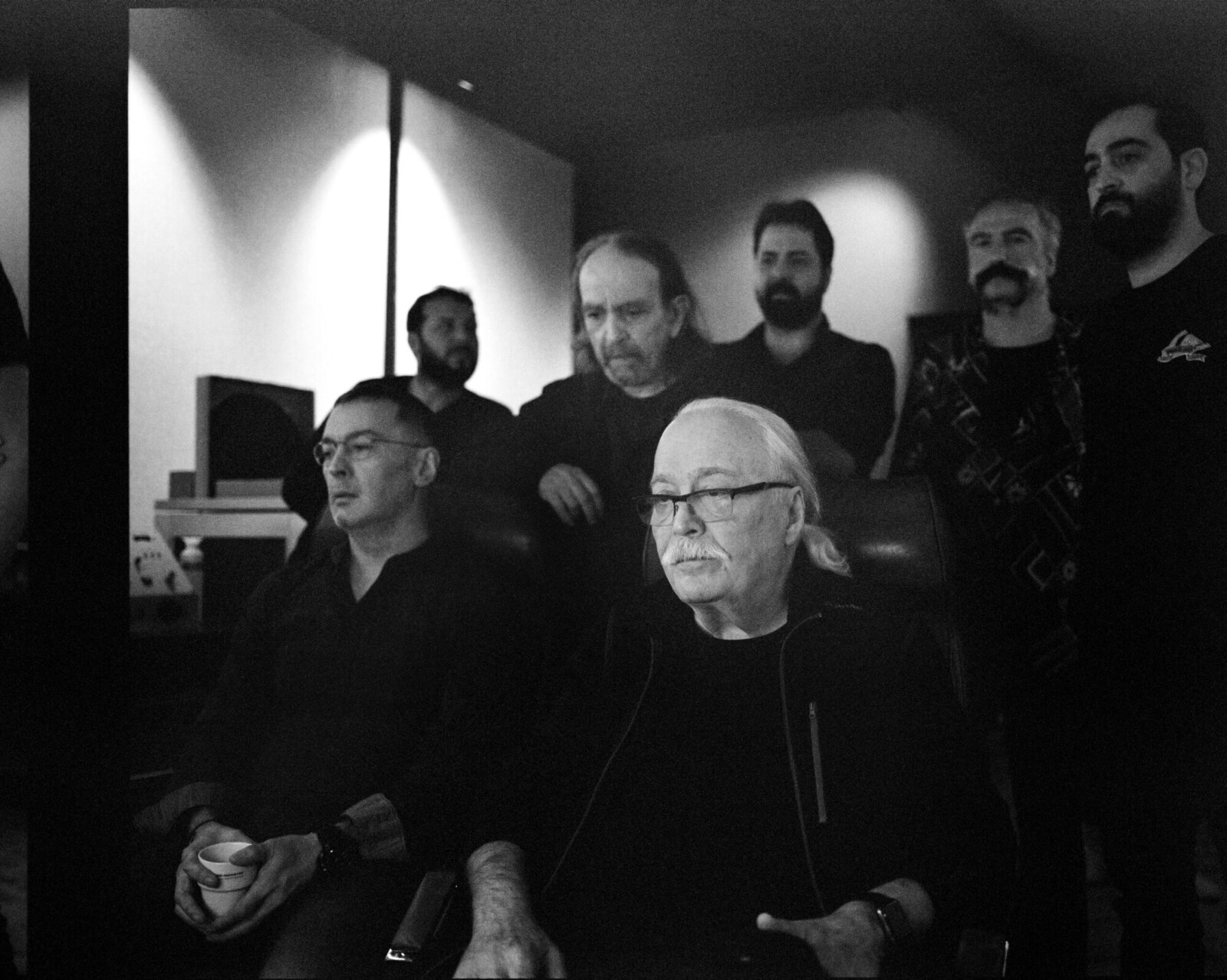 Let's end this interview with some of your favorite albums. Have you found something new lately you would like to recommend to our readers?
Taner: Firstly; Frank Zappa – 'Studio Tan'. Of course also: The Beach Boys – 'Smiley Smile', Grateful Dead – 'Terrapin Station', The Band – 'The Band', Led Zeppelin . 'III'. And recently, I'm into 50's exotica albums. I'm listening to albums of musicians/bands like Les Baxter, Martin Denny, Eden Ahbez, The Surfmen.
Cahit: I'll share a playlist of my favorite songs with you, which I recently did for a recording studio. There, you can find songs that affect me the most. [Cahit's playlist]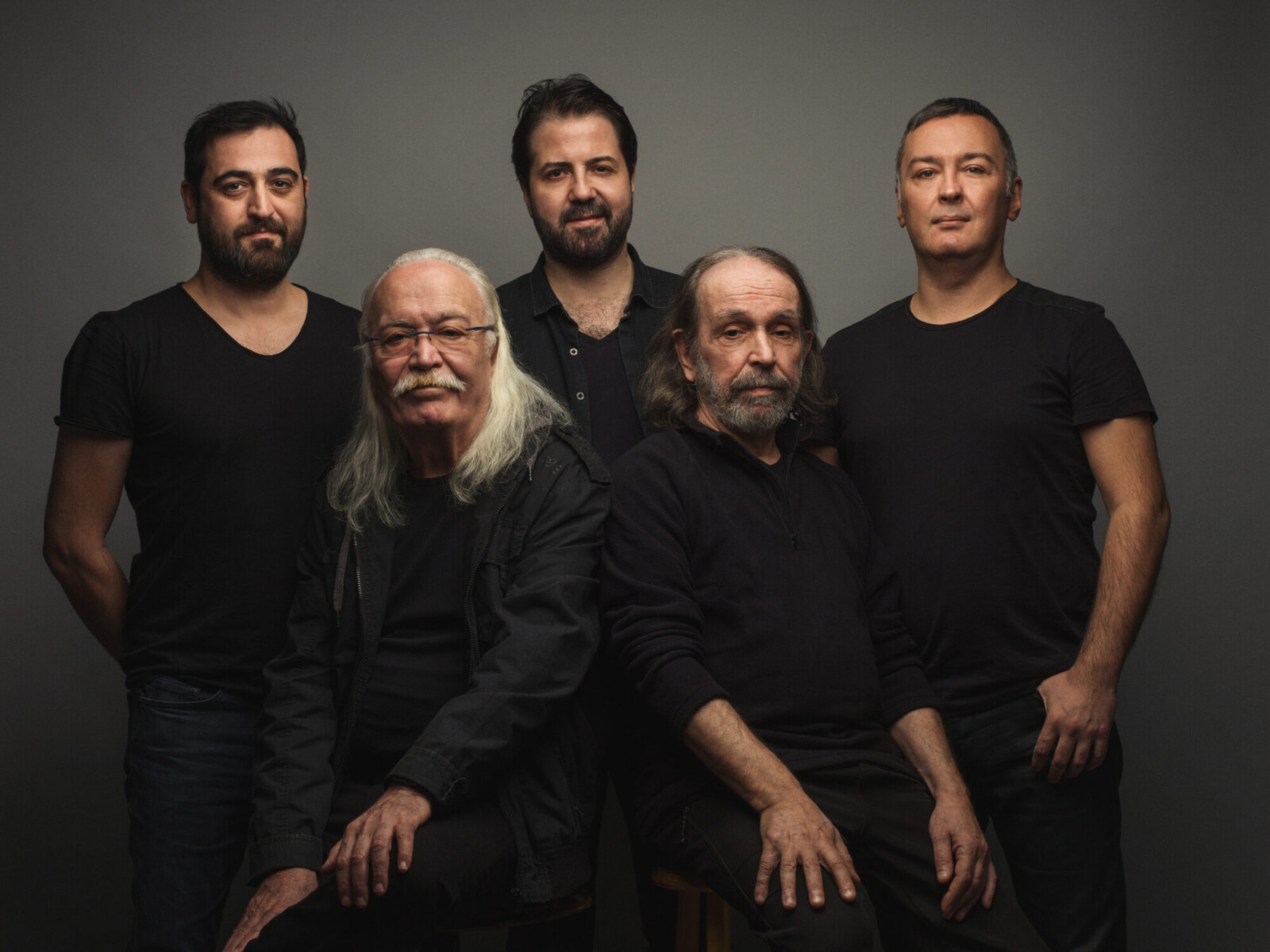 Thank you for taking your time. The last word is yours.
Taner: I wish peace, serenity, and justice to all planet…
Cahit: And health of course…
'Anatolian Sun' was released December 11, 2020 | Night Dreamer
Recorded, Mixed and Mastered by Martijn Schouten Cut By Patrick Scholtens @ Artone Studios
Cahit Berkay: Cura & Vocals
Emrah Karaca: Acoustic Guitar & Vocals
Serhat Ersöz: Keyboards
Taner Öngür: Bass Guitar
Kemal Küçükbakkal: Drums
Featuring Ümit Adakale: Bendir & Asma Davul
Produced by Murat Ertel
In collaboration with Gulbaba Record.
Klemen Breznikar
---
Moğollar Official Website / Facebook / Instagram / Twitter / Bandcamp / YouTube / Spotify
Night Dreamer Official Website / Facebook / Instagram / Twitter / Bandcamp / YouTube