Thijsenterprise interview
Thijsenterprise (Reinier Thijs) is a saxophone player, composer & beatmaker. Using raw drums, dirty bass lines and spontaneous melodies, he bridges the gap between jazz and hip-hop beats.
---
'Lahringen' is a brand new album mixing an off-kilter clash of jazz, punk, hip-hop & African music. Rucksack Records is releasing the album in full today on Bandcamp, one week prior to the official release.
"For years I wanted to record a 'punk-jazz' record"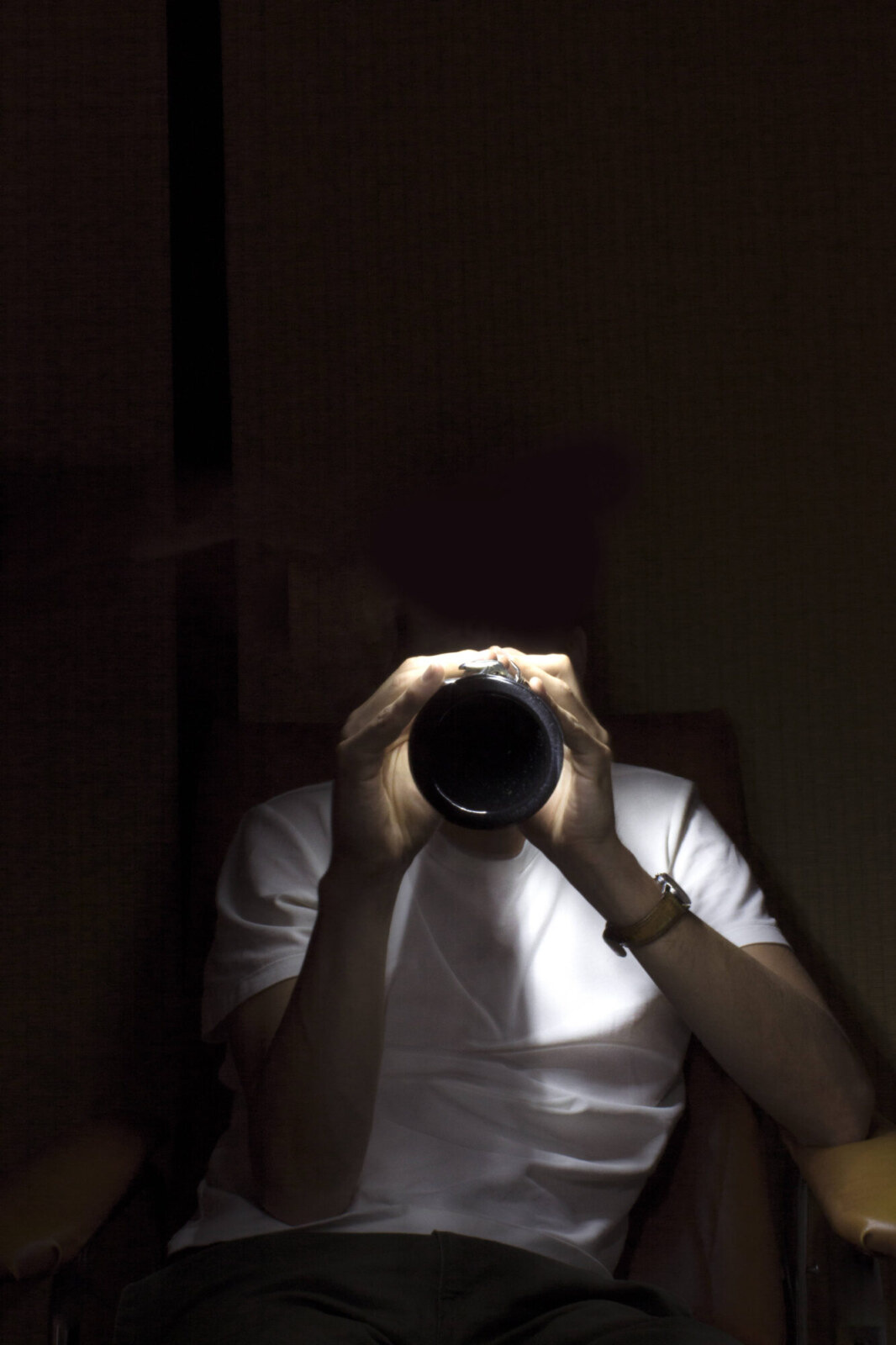 Are you excited about 'Lahringen'?
Reinier Thijs: First of all, thanks for having me!
For sure, especially since it's my first vinyl release (after dropping many beat tapes). I've been making music for years but it's truly special to see a physical product. I feel blessed that Danny of Rucksack Records was crazy enough to put it on wax.
What can you say about the creating process. How did you approach it? What's the story behind the recording process?
For years I wanted to record a 'punk-jazz' record. I had a nice trio in '16 that came close to the sound I wanted but due to different circumstances we never recorded the material. The idea stuck, so last year I finally had some time to dive a little deeper in the idea. In another way it's a natural outcome of my beat tapes, especially 'Dokkum' where I experimented with just sampling bass and drums, creating an imaginary, ideal rhythm-section.
After I saw a video of drummer Makaya McGraven's working process I realized there were actually no limits on creating a record. I saw that in jazz, just like hip-hop, you could take parts from recorded shows, soundchecks, or raw sessions and then stretch it out, replay, or overdub, without the jazz police giving you a ticket. That was the green light I needed.
"Headnod punk jazz"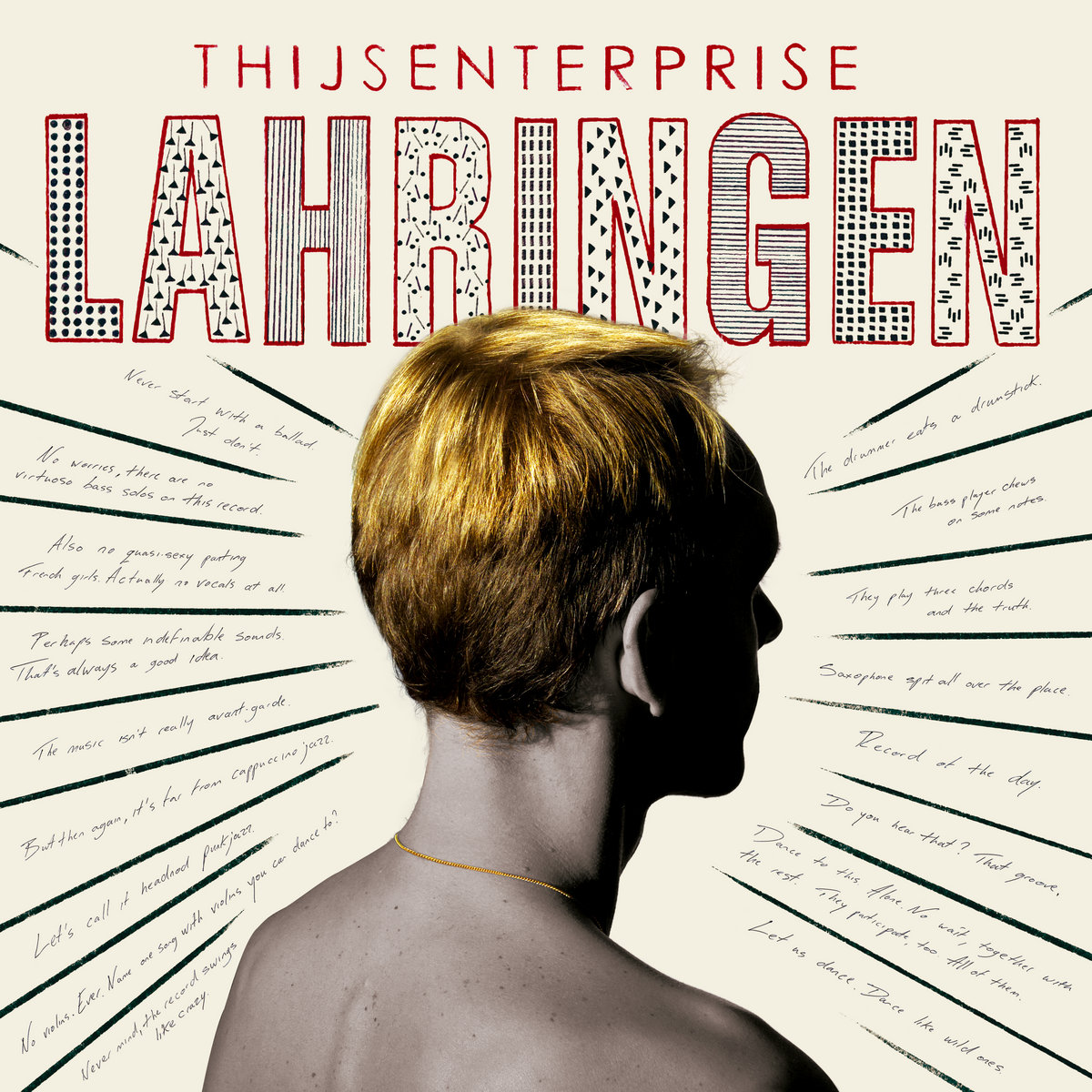 How would you describe your sound? It's quite a culmination of different sounds.
I call it 'headnod punk jazz', with headnod referring to the hip-hop part (taken from 'Headnod Suite' by Karriem Riggins). It's just a tight rhythm-section with some free, overblowning, growling, screaming sax on top. Of course there are more influences, such as African music, new-wave, New Dutch Swing, but maybe we shouldn't get too much mixed up in genres.
A peek into your creative process please, digital or analog? Is your approach to laying down music a building block process?
It's definitely a mix of both, although it's not fancy on any part. Basic rule is there are no rules.
All the songs started as an experiment and served as personal study material. The majority started with creating the groove, then find a melody on sax, record that, chop everything, re-order, play something again, remove/add stuff… Sometimes I improvise and take a part from the solo, use it as a melody, re-record everything.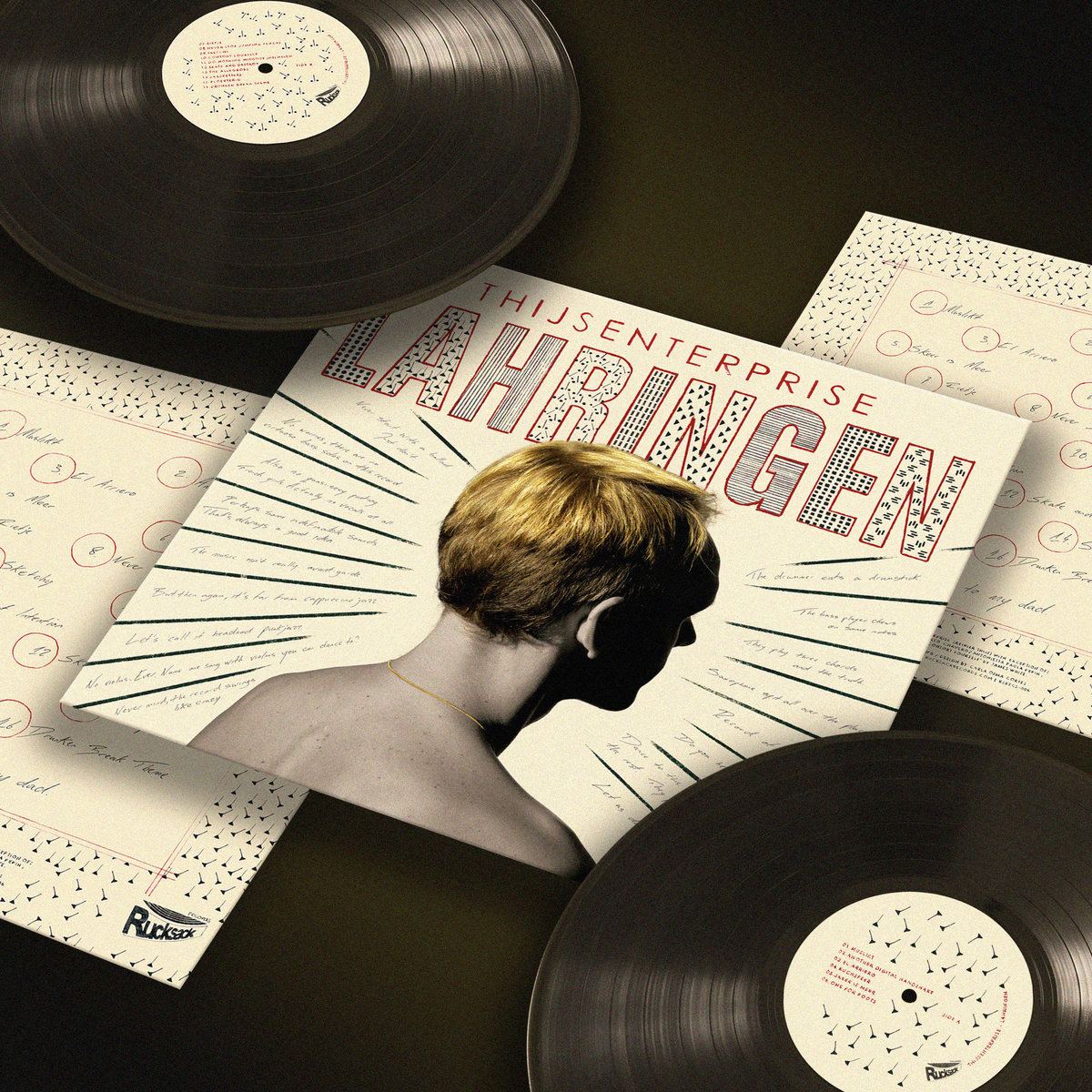 Before I start a project I always write down musicians and keywords. Years of listening to music finest finally finds its way when I'm creating something new. Some keywords I wrote down for 'Lahringen' were:
– Rhythm, does it swing?
– Melody, does it sound logic without the rhythm-section, is it catchy? Repetitive?
– Free vs. jazz
– Playing lines vs. leaving space
– Harmonic
– From the heart? Raw? True?
But these are basic rules for making a decent record, aren't they?
How important is improvisation for you?
I was afraid of someone asking this question. Let me state it like this: it is very important, but not the most. Which might sounds like a contradiction from someone who filled his record with improvisation. But I prefer groove, feel, sound and most of all strong melodies. And the latter goes for the solos too! Michael Moore (the sax player!) really told me that: play something melodic during the solo. I think it should be a story, coming from the heart, instead of playing millions of notes, like all these modern virtuoso jazz cats do nowadays. I can't do that, I'm not skilled enough, and don't want too. Musicians who are coming straight out of the conservatory play so fast over the changes of a worn out standard, my IQ is not high enough to follow that.
To sum up: I prefer a 16 bar solo straight from the soul, raw as f*ck, with a beginning and end. And after 5 time listening people can hum note for note.
Will I get a ticket from the jazz police on this one opinion? I'll take it.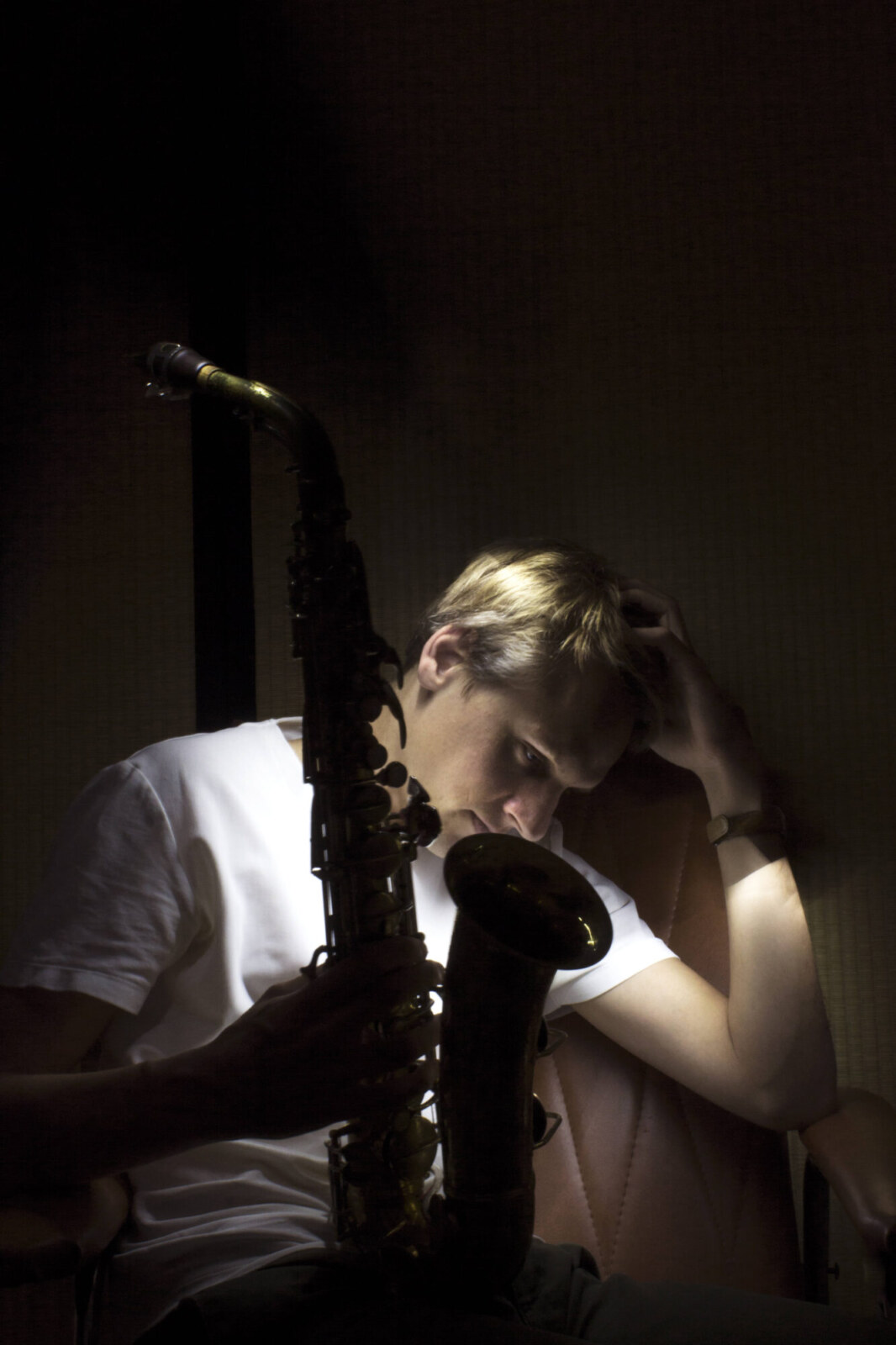 How would you compare your upcoming album to your previous work? Any major differences?
Yeah, I try to do something different on every album, always challenge myself to do something that I'm not able to do yet. For this album it is really the recording process, coming up with all the parts. I've done the mixing myself too. It's all very DIY, which I really love. It's definitely more of a live album, tending more to jazz than hip-hop, especially if you compare it to all my previous beat tapes.
Would you mind sharing a few words about your playing technique?
I'm not sure if I'm the right one for advice, as I feel more like a student than a teacher. But the most important tip: no teeth on your mouthpiece. It gives more air to your sound and you can bend notes easier too.
Do you find yourself to be a perfectionist, in control, or do your ideas lead you, taking on a life of their own?
I think I've learned when it's time to step away from a song or album and leave it be. I had many unfinished projects until I released my first tape in 2018. From then on I really try to finish and drop the project. Finishing stuff is important; the last 10% is the worst by far. And I just drop everything, to see what it does, hear what people say about it.
A lot of my favourite music are low quality live recordings, where the music is more important than the audio quality. Same goes for the album, you don't have to listen to it on your hi-fi set with golden cables and shit, just play it how you like it. I might play the songs different live, it's a snapshot of a song, not a final version.
How are you coping with the current world situation? What are some future plans?
I try to make the best out of it. I can spend more time than ever on my music, creating new stuff, that's rewarding. Normally I go out way more, now I'm locked up so I have extended my routine: I study clarinet and sax every day.
I have to study, else I go crazy, it's pure meditation. One of my mantras: never stop learning. My mom taught me that, she always told me the story of 50-year old students at the university, who were doing their 5th master degree. It sounds ridiculous but I truly like that idea.
Same goes for creating new stuff, I need that to find peace of mind. So for the output it's good but no lie, I miss my family and friends in Holland a lot and hope they stay healthy (like the rest of the world!).
My list of plans for 2021 is large: as much projects as I can finish. Although, sometimes I just want to go Sonny Rollins Bridge-mode and disappear to practice 8 hours a day just to understand how this sax machine actually works.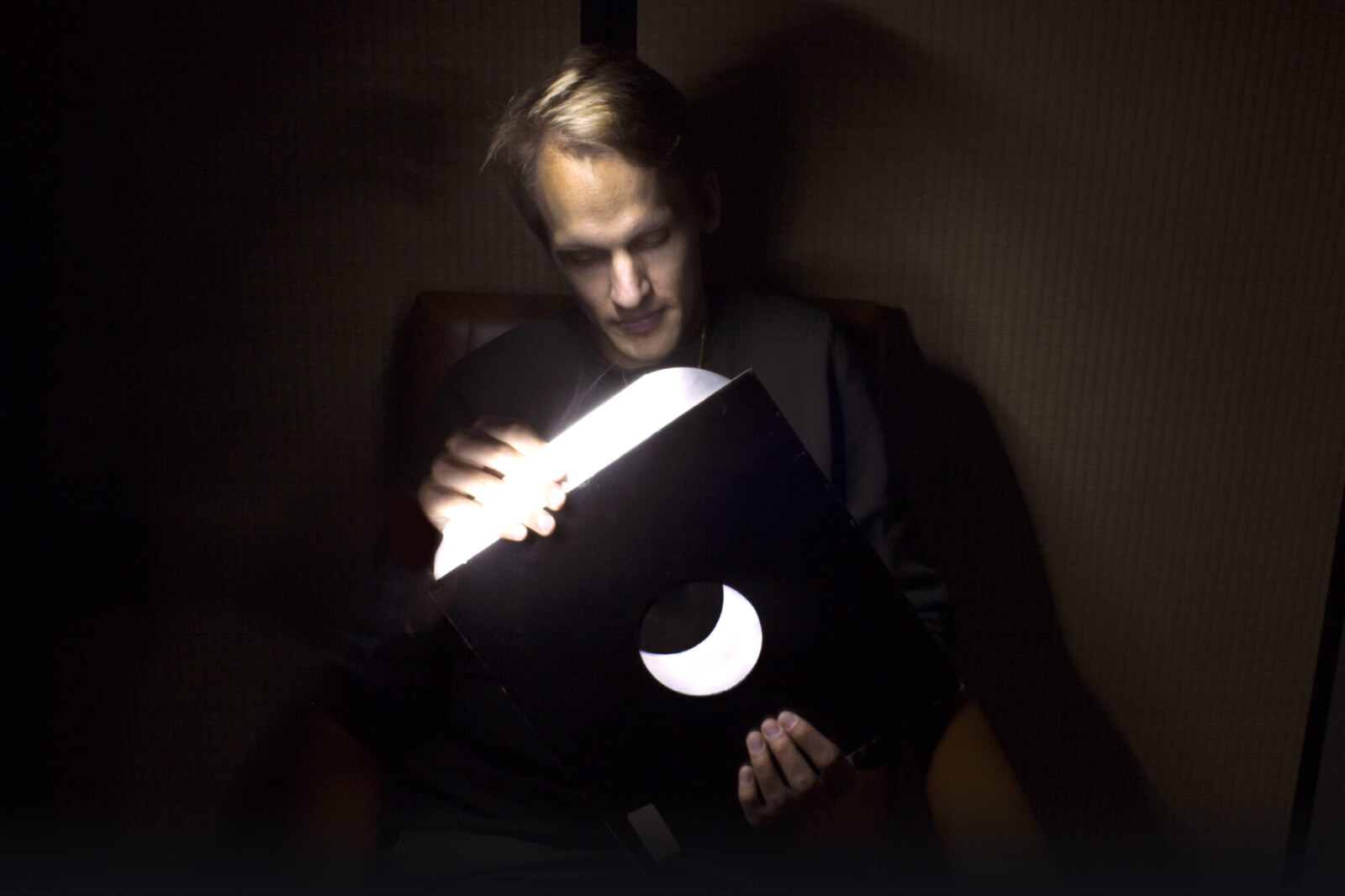 Let's end this interview with some of your favorite albums. Have you found something new lately you would like to recommend to our readers?
Can I just drop my favs of this week?
Marc Ribot's Ceramic Dog – 'What I Did On My Long 'Vacation'
Hallelujah Chicken Run Band – 'Take One'
Ebo Taylor – 'Conflict'
Gato Barbieri – 'Chapter One: Latin America'
Curtis Clark – 'Home Safely'
Quakers – Supa K: Heavy Tremors
Thank you. Last word is yours.
The future of music happened decades ago. Reinier Thijs
Klemen Breznikar
---
Thijsenterprise Official Website / Instagram / Twitter / Bandcamp / YouTube / SoundCloud / Spotify
Rucksack Records Official Website / Facebook / Instagram / Twitter / Bandcamp