The Janitors – 'Noisolation Session Vol 1' (2020)
This is what happens when two psychotic psychonauts are locked down in their studio for three months messing about with an even doomier and gloomier dissection of Joy Division's appropriately self-reflective 'Isolation'.
---
Setting aside their recently completed new album, they grasped their newfound inspiration and quickly recorded and mixed these six tracks before second-guessing themselves into fucking around with the results to make them sound cleaner…better…more palatable…. The typically anarchistic punny title – 'No Isolation'? – is two fingers to the authoritarian suppression of freedom of speech and movement in these troubling times: "To create is to resist. To resist is to create" is their manifesto, and they fire off their opening salvo 'Through The Storm Into Chaos' as a dirgey trawl through the shitstorm, sounding not too distant from an oratorio at some Satanic mass for gothy, darkwave stoner types.
'High On God' is similarly oppressive, full of throbbing drums, fuzz guitars set to "stun", and an atmosphere of industrial cacophony that rivals the evilest shit Mugstar, Swans, Skinny Puppy, or Einstürzende Neubauten ever foisted upon an unsuspecting public. 'Indifferent State' is more reflective – a somnambulist in-between status questioning the viability of venturing outside the safety of your home to risk encounters with unmasked marauders spreading pestilence and death around every corner.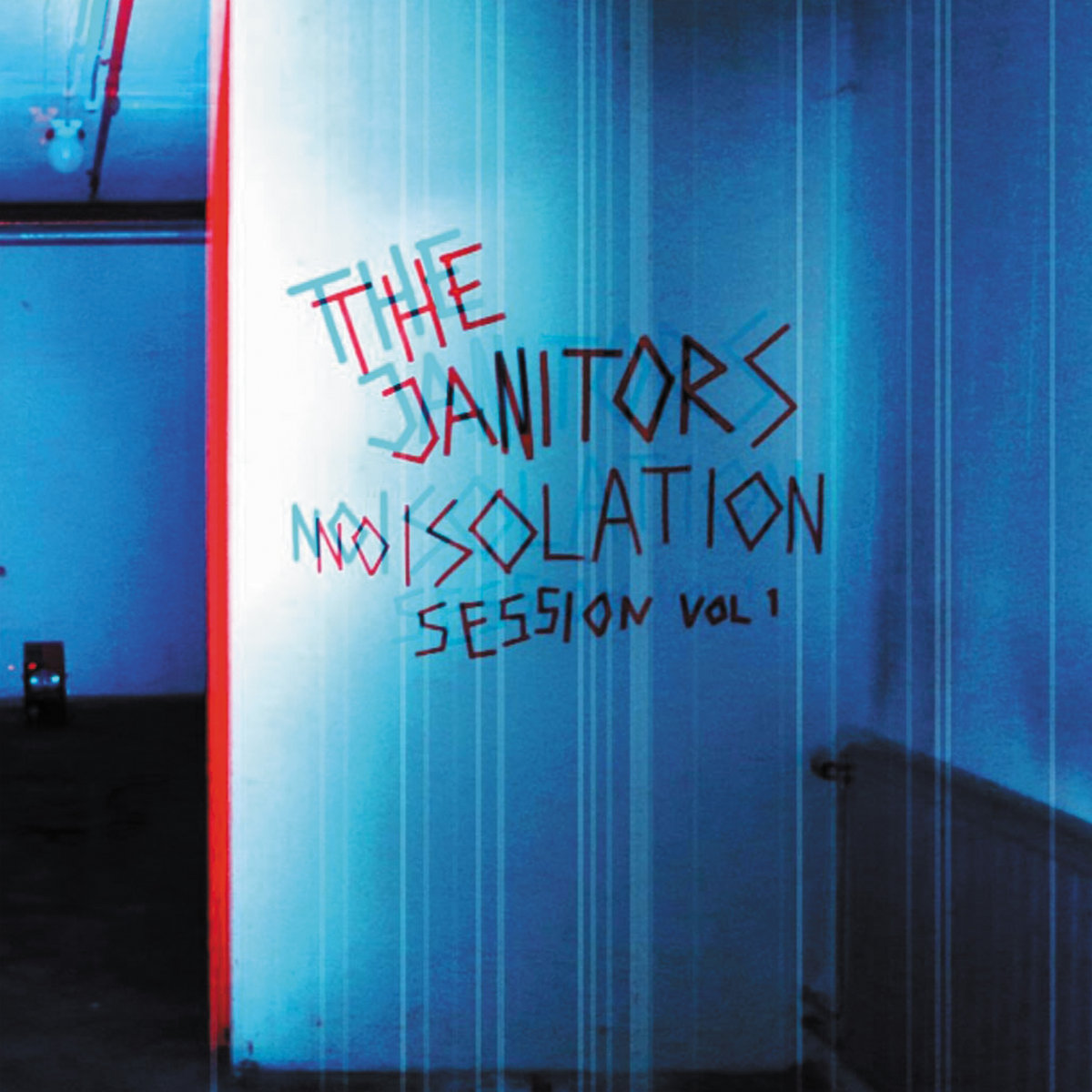 So over to Side 2 and the anthemic 'Thing Is Rising', more vitriolic "the man can't keep us down" spittle in a defiant Ian Curtis-meets-Jim Morrison growl. 'The Mind Is A Terrible Thing' harkens back to similar storm trooping sludge of like-minded industrialists, Ministrym and the maelstrom culminates in a horror show of terror, sludge, drudgery and fearless mind melting, the originally inspirational Joy Division mantra, 'Isolation'. Performed at half speed with full-on Curtis growling drawl that will probably be the scariest scream for release to come out of this self-imposed exile.
Jeff Penczak
---
The Janitors – 'Noisolation Session Vol 1' (Cardinal Fuzz | Little Cloud Records, 2020)