Vince Melouney interview | The Bee Gees, The Aztecs, Fanny Adams
Australian guitar legend and original Bee Gee Vince Melouney recently released a new single, featuring Clem Burke of Blondie on drums, which was produced by Shel Talmy (The Kinks, The Who, early Bowie.)
---
'Women (Make You Feel Alright)' is the new single by Vince Melouney who was a member of The Bee Gees during the band's initial wave of worldwide popularity from 1967 to 1969. 'Women' was originally recorded by Vince's mates The Easybeats in 1966. Vince's version was recorded earlier this year with legendary producer Shel Talmy whose credits include The Easybeats' 'Friday On My Mind' in addition to classic tracks by The Kinks, The Who, The Creation and others. 'Women' features Vince on vocal and lead guitar, joined by Clem Burke of Blondie on drums, Jonathan Lea of The Jigsaw Seen on additional guitars, Alec Palao on bass and Paul Kopf on backing vocals. Before he became a Bee Gee, Vince had his first Australian number one hit with The Aztecs and their version of 'Poison Ivy.' He also played guitar with The Beatles' mentor Tony Sheridan and the Joe Meek-produced artists Heinz and Screaming Lord Sutch when they toured Australia in the '60s. As a member of The Bee Gees, Vince appeared on seven US Top 20 singles.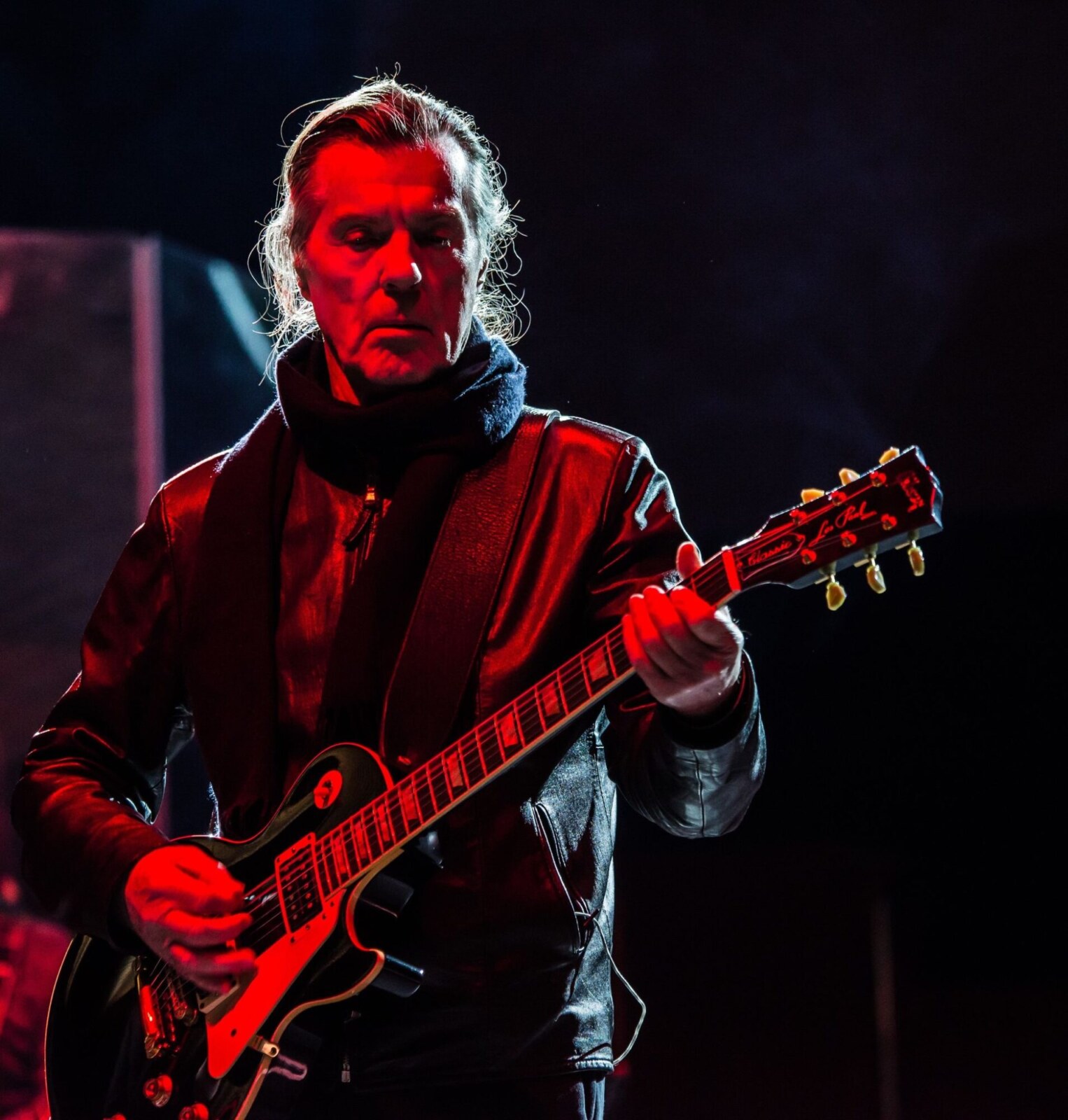 'Women (Make You Feel Alright)' is the new digital single. It was originally recorded by The Easybeats in 1966. Why did you decide to cover this song? What memories does it bring?
Vince Melouney: The Easybeats were one of my favourite Australian bands and 'Women' was a song I really liked. The Easybeats toured with Billy Thorpe and the Aztecs a couple of times and we became friends.
You have an impressive lineup of players!
Yes, I was very fortunate to have these fine musicians on my single; Jonathan Lea of The Jigsaw Seen on guitar; Clem Burke of Blondie on drums and from Strangers In A Strange Land; Alec Palao on bass and Paul Kopf joining on backing vocals. Shel Talmy was the producer with Mark Wheaton and Jonathan Lea mixing the final track.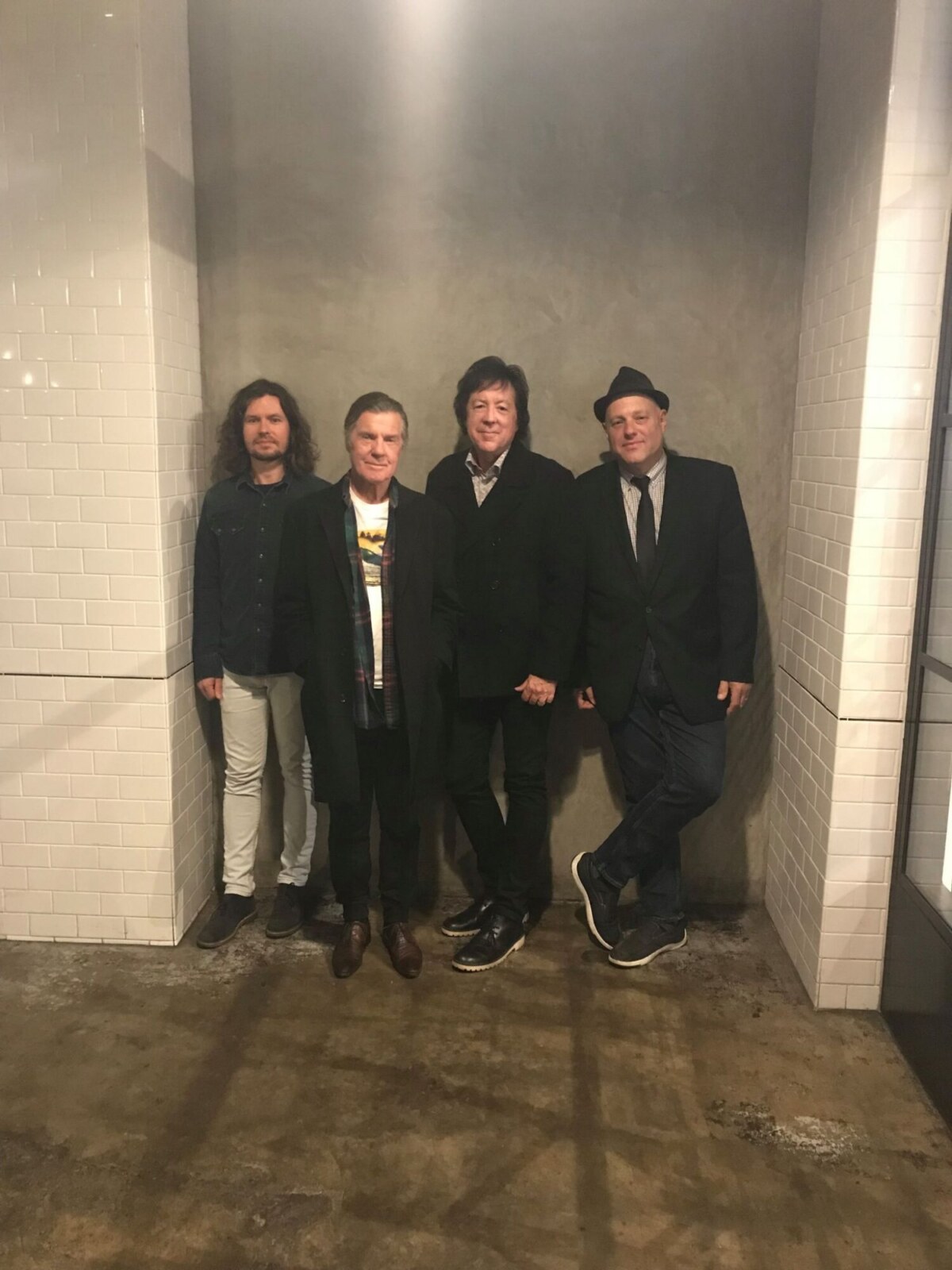 Are there any future plans to release an album of new material?
Yes, I'm already working on the songs and looking forward to getting back into the studio.
How are you currently dealing with the world crisis?
I live in England and I must admit that I really miss not being able to play to an audience, lockdown can become a bit tiring. It's also frustrating and saddening to see so many people throughout the world so severely affected by the virus, with little help from their governments, my heart goes out to them.
Let's discuss your musical story. Where and when did you grow up? Was music a big part of your family life? Did the local music scene influence you or inspire you to play music?
I grew up in Hornsby, a suburb of Sydney, no one in my family was into music, my dad liked to sing in the shower, but that was it. The local music scene was extremely limited, there were just a few local bands. Occasionally, a popular artist would come to town and we would all go along.
When did you begin playing music? What was your first instrument? Who were your major influences?
I was 12 or 13 when I became interested in music and started to learn the guitar, I think it was the Elvis Presley movie 'King Creole' that really moved me. My first guitar was a cheap acoustic, I didn't know anything about guitars at that time, later my mum bought me a Fender Stratocaster which was out of this world! I was very influenced by The Shadows, I learnt all their tunes. In the beginning, I listened to some great jazz guitarists like Tal Farlow, Wes Montgomery and Joe Pass. Later, I became aware of Jeff Beck, Eric Clapton, The Paul Butterfield Blues Band, The Band and many others.
"We were so popular that when The Beatles came to Australia, they couldn't knock us off the #1 spot"
You are a co-founding member and lead guitarist of The Vibratones, which later became The Aztecs (later renamed to Billy Thorpe And The Aztecs, from 1963 to 1965). What do you recall from working and playing with The Aztecs?
The Vibratones were basically an instrumental Surf band, when the band morphed into the Aztecs and Billy Thorpe joined, we became a rock band. We had two #1 records; 'Poison Ivy' and 'Over The Rainbow' and were so popular that when The Beatles came to Australia, they couldn't knock us off the #1 spot, they had numbers 2, 3, and 4 in the charts. We played regularly at a venue in Sydney called Surf City, that was a great time.
Together with Tony Barber you left The Aztecs in 1965. May I ask what was the main reason behind it?
Our manager, John Harrigan, wanted to take us to England but I didn't feel the band was ready to go so I decided to leave and team up with Tony Barber.
You formed Vince & Tony's Two which eventually became Vince Melouney Sect. Your first single release was a moderate hit, especially in the Melbourne area and was followed by a four track maxi single. The final release was a solo single, produced by Nat Kipner. Through Nat Kipner you were invited to play on various sessions for the Bee Gees. 
Vince and Tony's Two was actually The Sect with Tony, we played quite a few gigs in Melbourne but we were both heading in different directions, so we parted. Tony and I were and still are the best of friends. The Sect went on to play many gigs, mainly in Melbourne. We recorded 4 or 5 songs that received some good radio airplay. I knew the Gibb brothers quite well and was visiting them at Ossie Byrne's studio in Hurstville in Sydney where they recorded, one day they asked if I would play on a couple of their tracks and in return they sang backing vocals on two of my tracks; 'Mystery Train' and 'I Need Your Loving Tonight.'
Early in 1966 you joined Tony Worsley & The Fabulous Blue Jays, recording one album and touring the country.
Yes, Tony and The Blue Jays were a great band from Queensland. Tony asked me to join, we played quite often at a club in Sydney called The Bowl. We recorded one album together and I think they were the last band I played in before leaving to go to the UK.
You played lead guitar on the first three Bee Gees albums. How did that come about?
The Gibbs knew that I was going to England in October 1966 and they told me they were also planning to go to England in the beginning of 1967 and it would be great if we could meet up and as so happened, we did.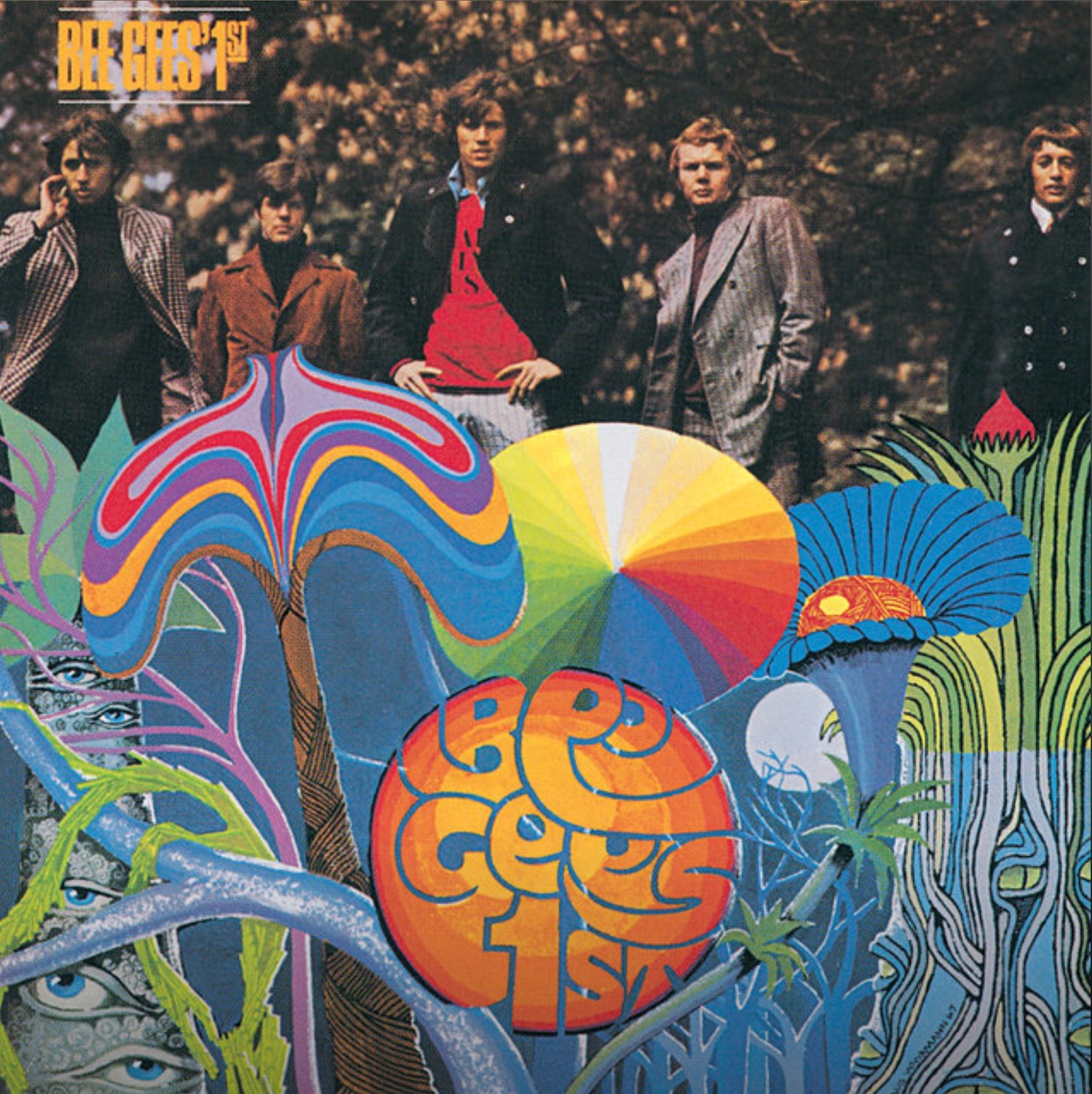 I spoke to Maurice on the phone and he asked me to come to IBC Studios in London, they were just signed up by Robert Stigwood so they invited me to record with them. That night, I met Colin Petersen for the first time, we recorded 'New York Mining Disaster' and I was invited to become a member of The Bee Gees. We recorded three albums: 'Bee Gees 1st,' 'Horizontal' and 'Idea.' I was on four songs on 'Odessa.'
What are some of the strongest memories from recording with the band?
We spent a lot of time in IBC Studios. It was a dream come true for all of us, being in London, recording in a big London studio. We all got along famously and enjoyed working together on all the songs. There was always laughter, Morris and Robin were always joking around.
What are some fond memories from being part of Bee Gees?
Touring together was always a memorable experience, staying at the famous Beverly Hills Hotel in LA to appear on 'The Smothers Brothers Show' was a groove, with Colin Petersen ordering cracked crab on ice for breakfast, how decadent can you get?
What's the story behind writing "Such a Shame"?
Unfortunately, towards the end of 1968 all was not going well, I could see that the end of the band was nigh and it was time to move on. That is what 'Such A Shame' was about, as it was such a shame to see something so wonderful come to an end.
You started recording a solo album, which was announced in the music press as 'Maiden Voyage', however it was never completed. At almost the same time Ashton, Gardner and Dyke were looking for a producer and a replacement for their guitarist, Steve Howe (who had joined Yes). What was happening at the time?
Ashton, Gardner and Dyke were a great bunch of guys and fabulous musicians, but I felt out of place, not long after leaving The Bee Gees, it was all too much. We recorded a few songs, but the album was never finished.
What happened next?
Basically, I took the rest of 1969 off until Fanny Adams came along.
Can you elaborate the formation of Fanny Adams?
I met up with a friend from Sydney, Teddy Toi, who was living in the UK. He used to play bass with Billy Thorpe and he told me about a singer in Australia that I should have a listen to, that was Doug Parkinson. I was so impressed by Doug's voice I called him in Australia and asked whether he would be interested in coming to the UK to form a band, he agreed and wanted to bring his drummer Johnny Dick. We recorded an album for MCA and were asked by a promoter in Australia whether we would be interested in doing a residency at a club in Sydney. We agreed as we wanted to play the band in, you know, get to know each other and so on. We only played one night there and the venue burnt down, we lost all of our equipment except the guitars so we were out of a gig. We played some other shows but things weren't the same.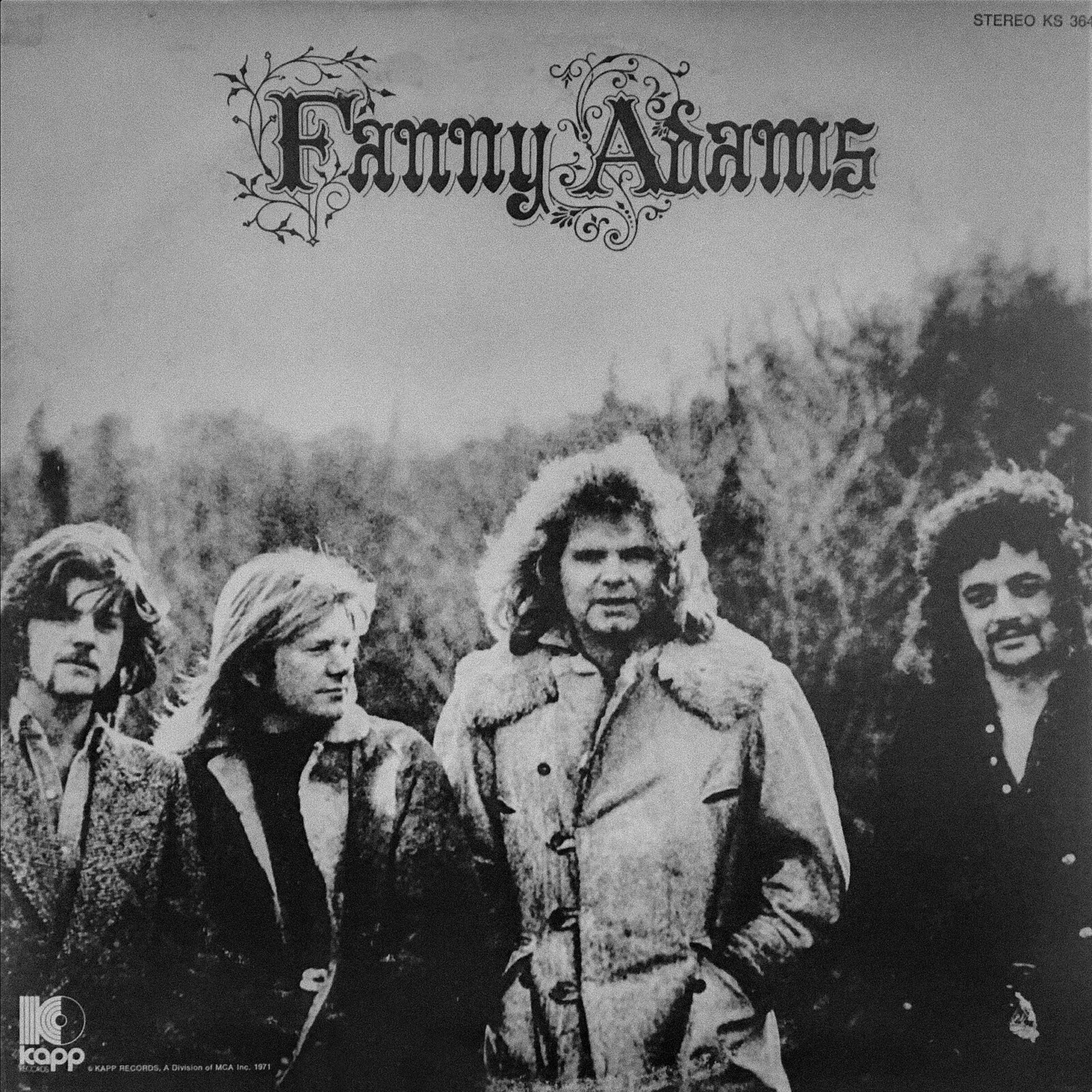 What's the story behind your debut album? Where did you record it? What kind of equipment did you use and who was the producer? How many hours did you spend in the studio?
I can't remember the name of the studio nor the engineer. I produced the album and I played a Gibson 335 through a Marshall amp. I think we spent about a week in the studio recording the album, we rehearsed the songs at a rehearsal studio near Shepherds Bush before going into the studio.
You played with a lot of different musicians. Can you make some commentary about The Cleves, Flite, Barrie McAskill's People, …
The Cleves were a family band; guitar, keyboard and drums were all family with the bass player being their cousin. I enjoyed being in the band for the time, they were fun. Flite was a real serious band, the players were at the top of their game, it was a shame that didn't last, I can't remember why we split up. Barrie McAskill was a real character, many musicians had played in Barrie's bands over the years, all great players, it was always an enjoyable night.
Then you get involved with the Film and Advertising Industry in Sydney?
A friend of mine got me involved in the advertising industry in Sydney working freelance, writing jingles. I'd never done that before so it was very interesting to see how it all works. I wrote the music to a couple of documentaries, that was an interesting time.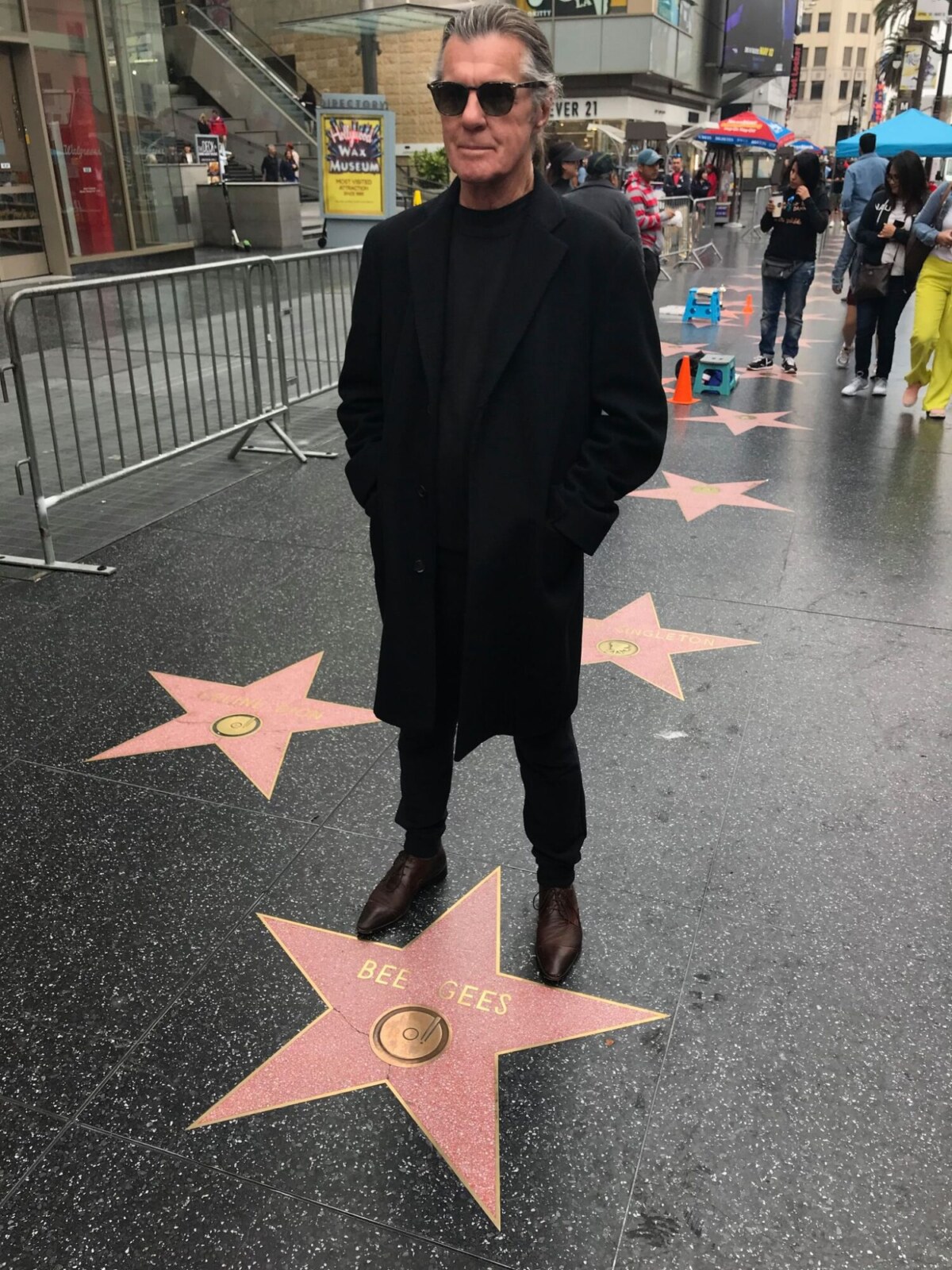 Looking back, what was the highlight of your time in the bands? Which songs are you most proud of? Where and when was your most memorable gig?
I think 'New York Mining Disaster 1941' would be the most influential song we recorded as it was the first song released, starting it all; the fame, the celebrity, the acceptance, the fun, a new life. The early Bee Gee albums; 'Bee Gees 1st,' 'Horizontal' and 'Idea' are albums that I'm proud of, they are original, unique and I played on them. Most memorable gig would be the Royal Albert Hall in London in 1968, hard to top that one.
Is there any unreleased material from your bands?
I am sure there were many tracks not released, but I don't have any and we're looking into it to see if we can find anything. There are two songs that I wrote with Barry Gibb back in the seventies, I'm considering recording and releasing them in the near future.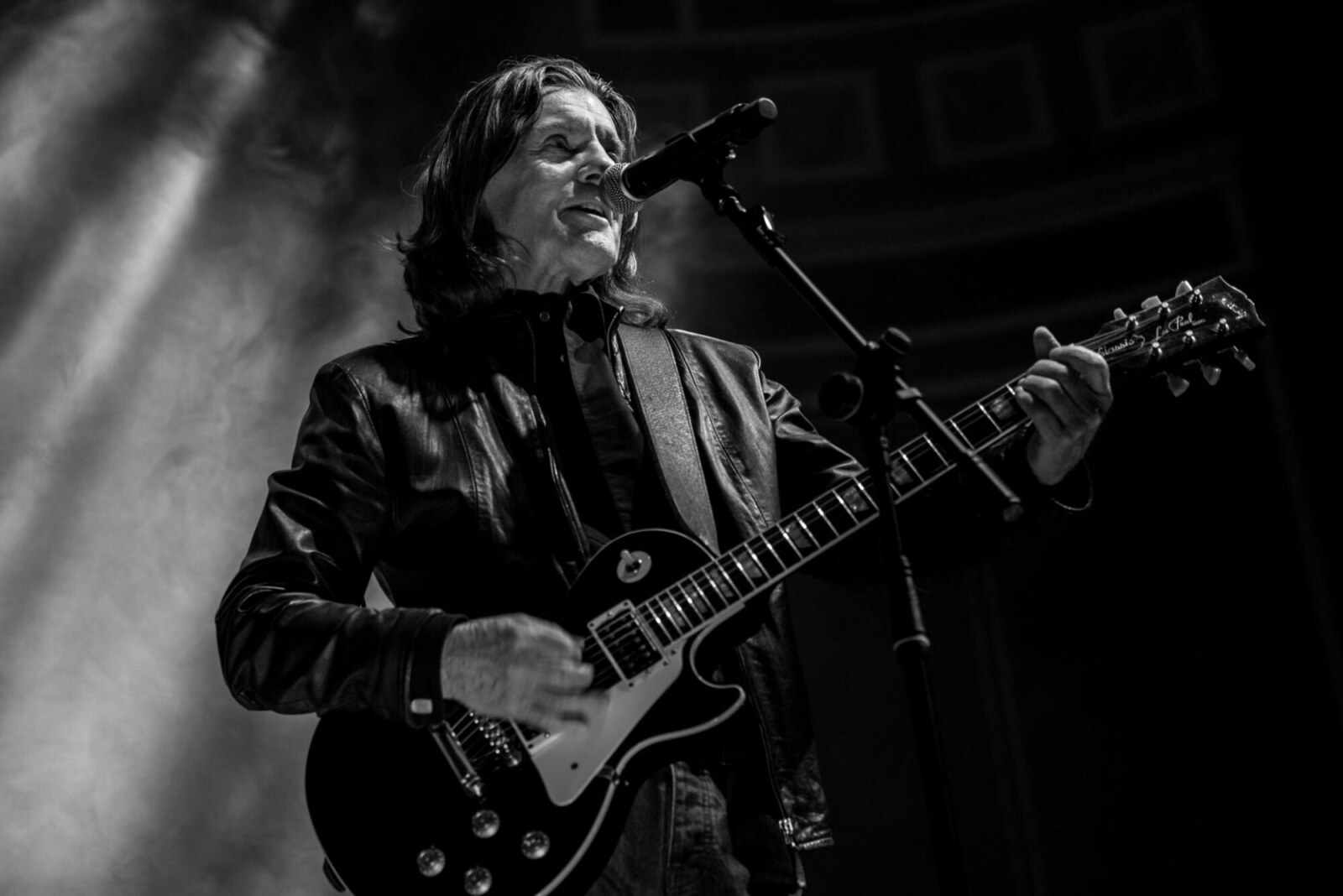 Thank you for taking your time. Last word is yours.
It was my pleasure, sir, thank you for asking. My life has been a wonderous journey, I've enjoyed immensely playing together with so many fabulous musicians, who have taught me so much and it all (well, most of the time) has been fun, fun, fun. Thank you. Vince Melouney
Klemen Breznikar
---
Vince Melouney Official Website
Vince Melouney Facebook
Vince Melouney Instagram
Vince Melouney Twitter
Vince Melouney Bandcamp