Morpheus | Opossum interview
Morpheus are an exceptional progressive jazz rock band from Germany. Their roots go back to 1971 in Warburg with the band Opossum.
---
Interview with Gerold Adler
Where and when did you grow up? Was music a big part of your family life?
Gerold Adler: From 1965 to 1973 I grew up with my younger sister in Arolsen (50 km from Kassel). Although father and mother played the harmonica, there was no house music worth mentioning.
When did you begin playing music? What was your first instrument? Who were your major influences?
When I was eleven, I was listening to the Beatles, the Byrds, and the Rolling Stones on radio, which sparked my interest in the electric guitar. Later, from 1966 on, I listened to Hendrix and Clapton as well as to Mike Bloomfield, and tried to play like that, which I sometimes succeeded in when I got my first Höfner Semi-Hollow Body electric guitar. Because of the possibility of overdriving, I chose a Grundig TK5 tape recorder as the amplifier.
What bands were you a member of prior to the formation of Morpheus? What's the story behind Opossum?
My friend Udo Heinemann (later singer of the Berlin band Pille Palle and Ötter Pötter) and I had learned the first guitar chords with the boy scouts and practiced them diligently. At the age of 14 we played with changing drummers and those who wanted to be at school parties (e.g. Bee Gees, Hollies, Rolling Stones, Cream).
Udo met Peter Blömeke around 1970 through the vocational school in Warburg. Peter was a drummer and played an impressive Premier double bass drum set. We rehearsed in his hometown, Niedermarsberg, which Udo and I could reach by bus. Peter's rehearsal room was in the basement of a restaurant called "Paulinenklause", which was run by his mother. There was a gigantic amplifier system that belonged to the band Opossum and that we were allowed to use. Peter was the drummer of this band, whose musicians came from Warburg, near Niedermarsberg. With Heinrich Holtgreve on saxophone, Uli Decker on guitar, Karl-Heinz Cornelius, who died in May 2020, on bass and Georg Seewald, a conga player, this was the original lineup of the band. So Peter, Udo and I played in a trio and the musical direction was dictated by the line-up: Hendrix, Cream, Taste. The name of the trio was: Kraa-Ku-Kass, a word created by Udo. When Opossum performed, the three of us did the opening act. The end of Kraa-Ku-Kass (KKK) came when Udo moved to Berlin to study architecture and I joined Opossum as the second guitarist.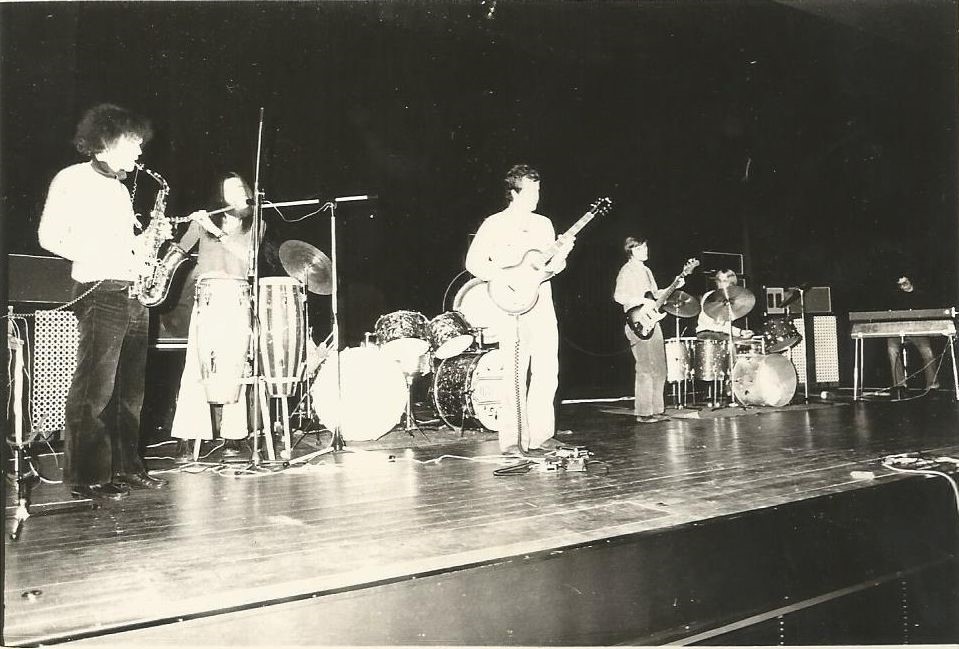 What kind of music did you play very early on?
After the first appearance with a new line-up, Uli left the band. The music of the Opossum Quartet consisted of concise themes such as 'Spoonful' (Dixon), Doldinger's Argentina, original compositions such as 'Bolero' and 'Swing Kong', which later appeared on the Gerold Adler Fusion CD 'Mixed Up'. 'Dharma For One' (Jethro Tull) was one of the highlights of the concerts thanks to Peter's drum solo. Heinrich had a pick-up for the saxophone as well as a Maestro effects device, with which he created amazing sound changes of the instrument. The sequence of the pieces was kept simple: subject – improvisation – subject. Around 1971 Opossum moved to Warburg, the hometown of Heinrich and Karl-Heinz (Conny). The rehearsals took place about once a month in Conny's converted attic – until the neighbors complained. Another rehearsal time was in the afternoon at the local youth center. Violinist Freddy Wrede was there for a short time. Next came Olli Bierbrauer (flute). Several gigs were played with him in 1972, including national gigs; among others at the University of Bonn with "Xhol" and "Kraan", which, as would later become apparent, should influence the musical style of the subsequent band. In 1972/73 Alfred Franke (drums) and Robert Binnewies (keyboard and blues harp) joined them. Peter, who had meanwhile lived in Berlin, was there again, not only on second drums, but also as an all-rounder on flute and percussion.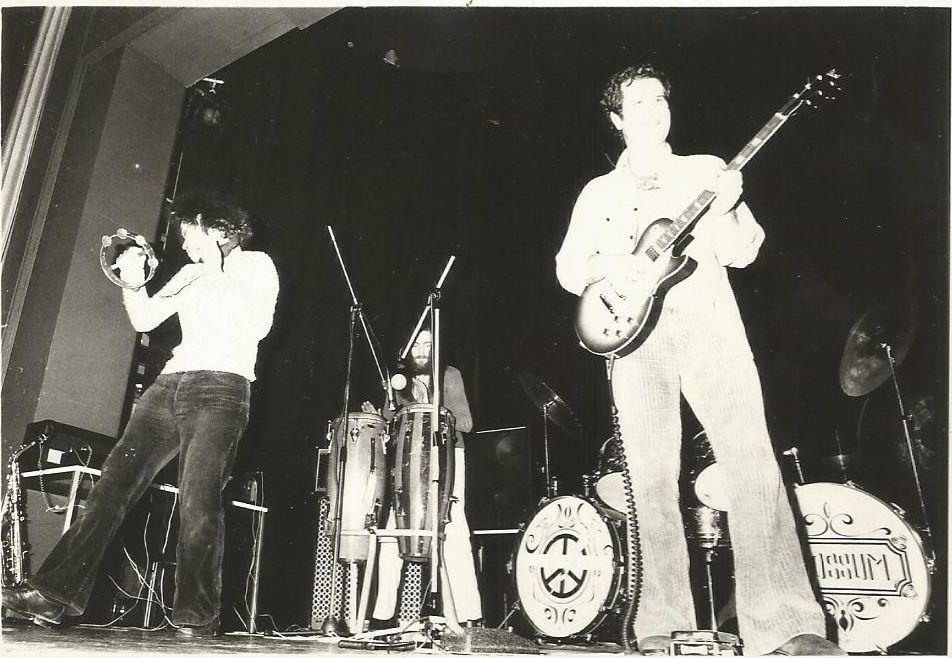 What was the main concept behind Opossum?
The music changed with the new sextet line-up. Except for 'The Sun And Moon Have Come Together' (the fourth way), only original compositions were played. Some compositions had accumulated by me and by using the keyboards, more complex melodic and harmonic structures could arise. With the exception of two songs ('All Along The Watchtower' and 'Blues'), which I tried as a singer, supported by Robert's excellent blues harp playing, all titles were instrumental.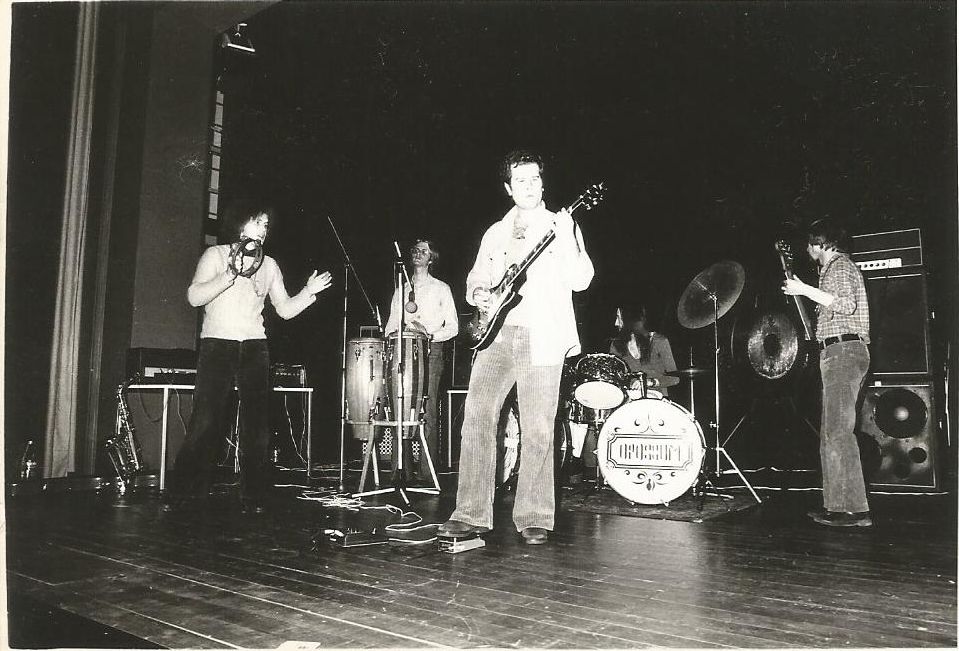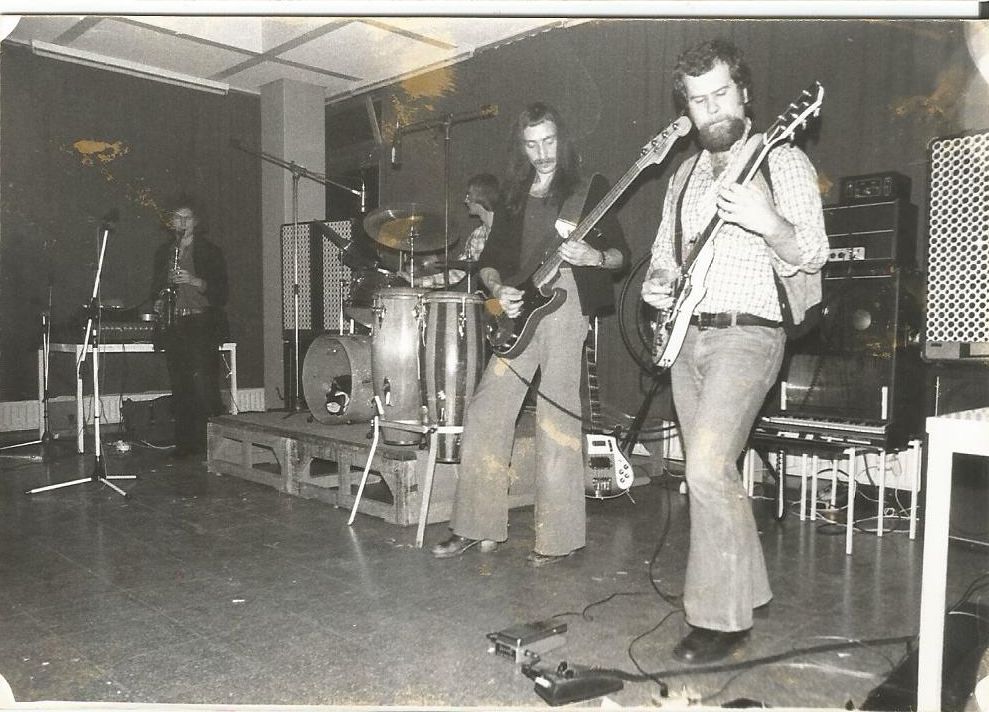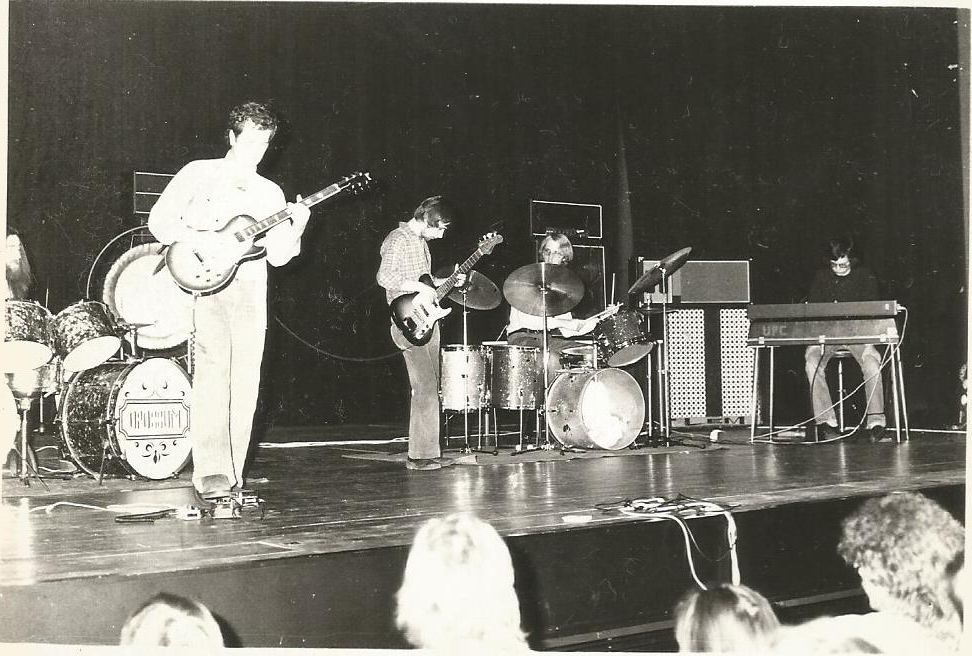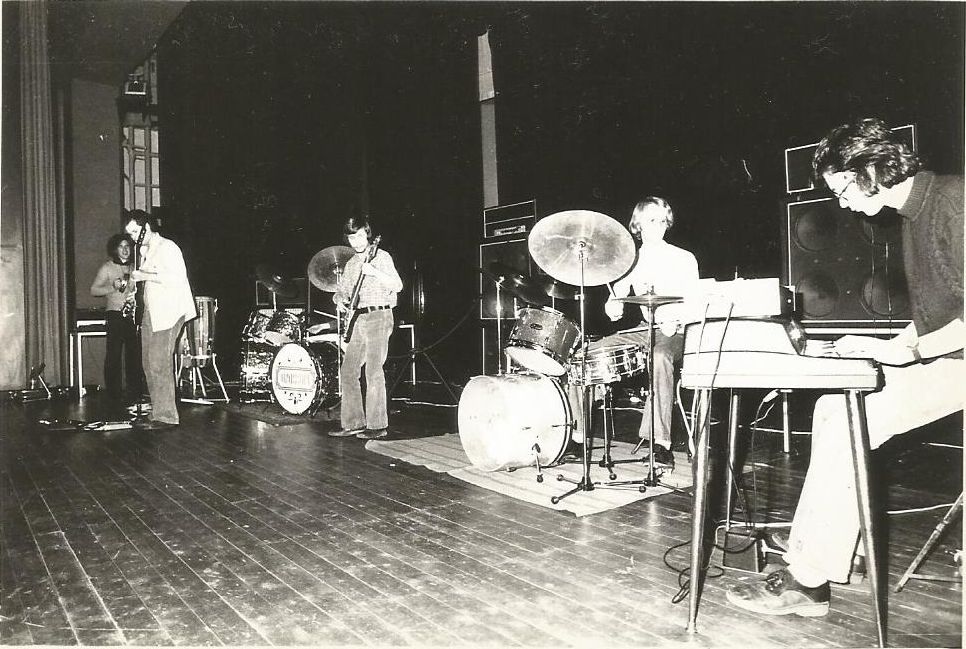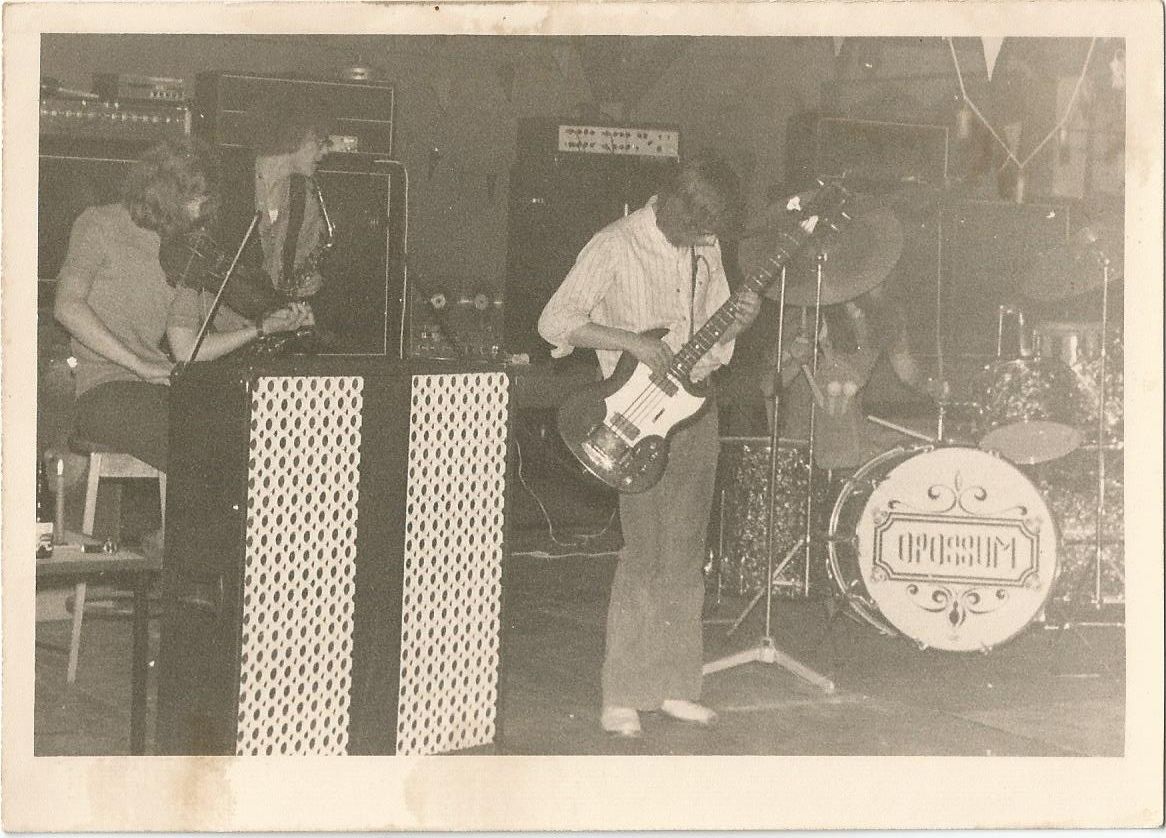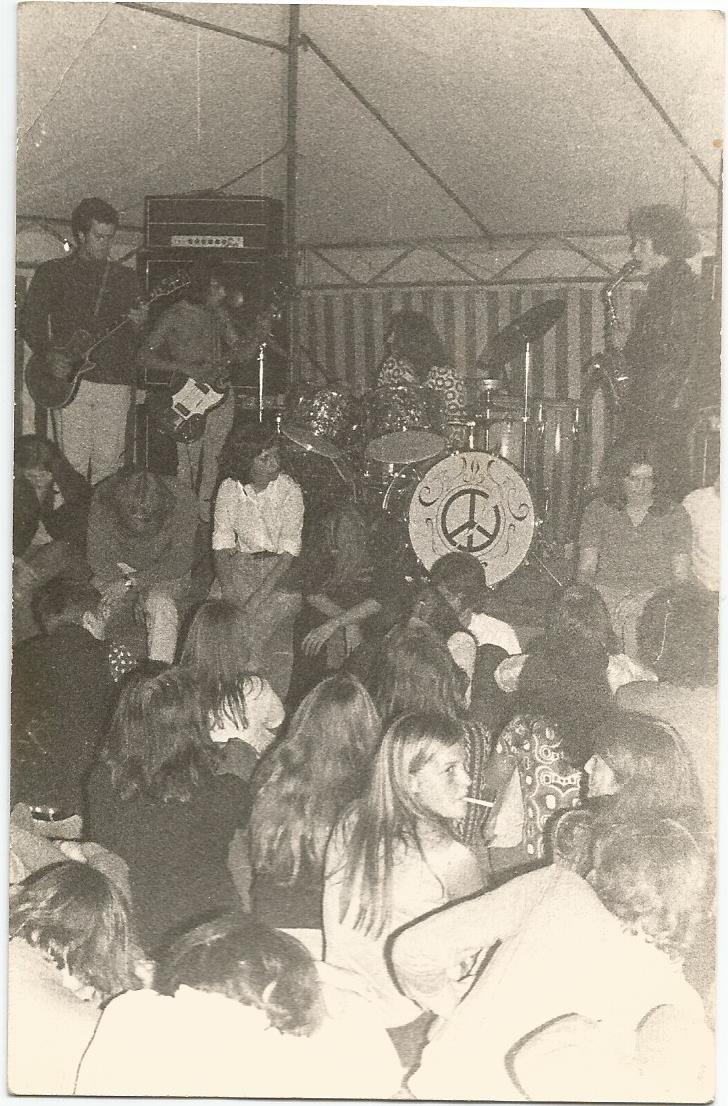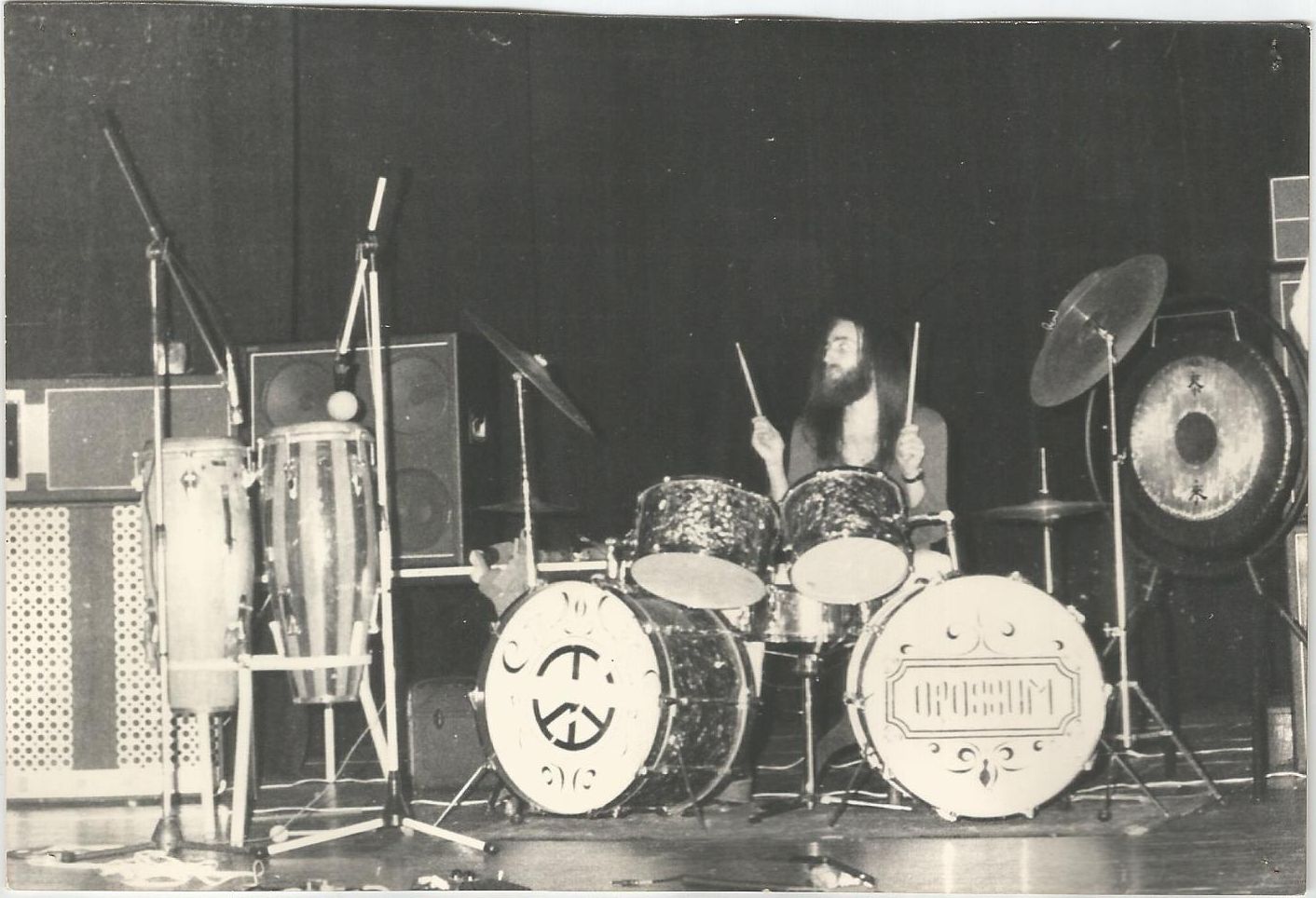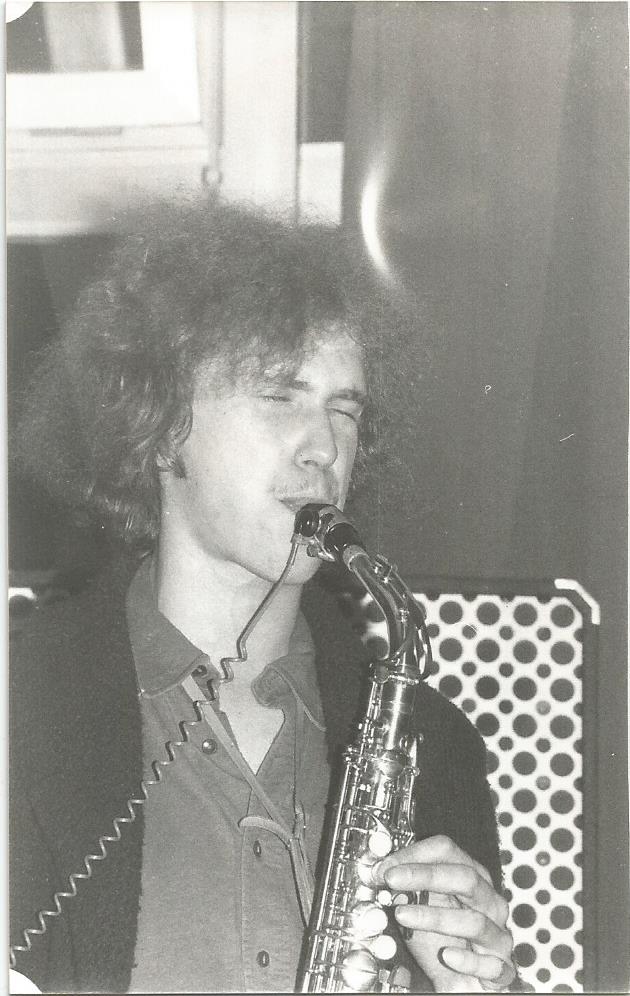 What can you tell me about the material released by Walter via Garden of Delights label in 2001 'Bear's Banquet'?
In 1974 the idea came up to record these pieces as a demo on tape. The rehearsal room was small, insulated with mattresses and egg boxes, and was located in the basement of the Warburg elementary school. The recording technology was simple: Revox machine and two microphones. The music was only released on CD in 2001 by Garden of Delights.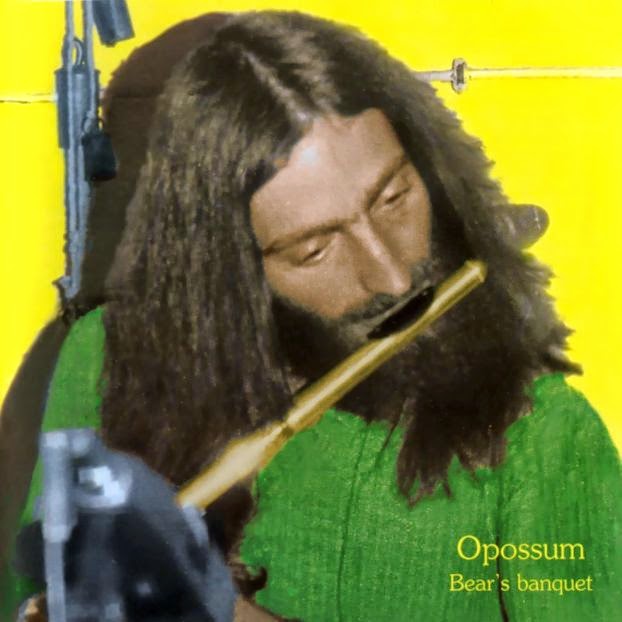 Opossum is much looser than what you would later play. How would you describe your sound and what were some bands you played with as Opossum?
In retrospect, it would be called 'Krautrock' / 'Jazzrock'. Sometimes we performed as the sole band at concerts, sometimes as the opening act for e.g. Kraan, Xhol, Embryo, Scorpions, Harmonia, Epitaph, Tangerine Dream, Sameti, and others.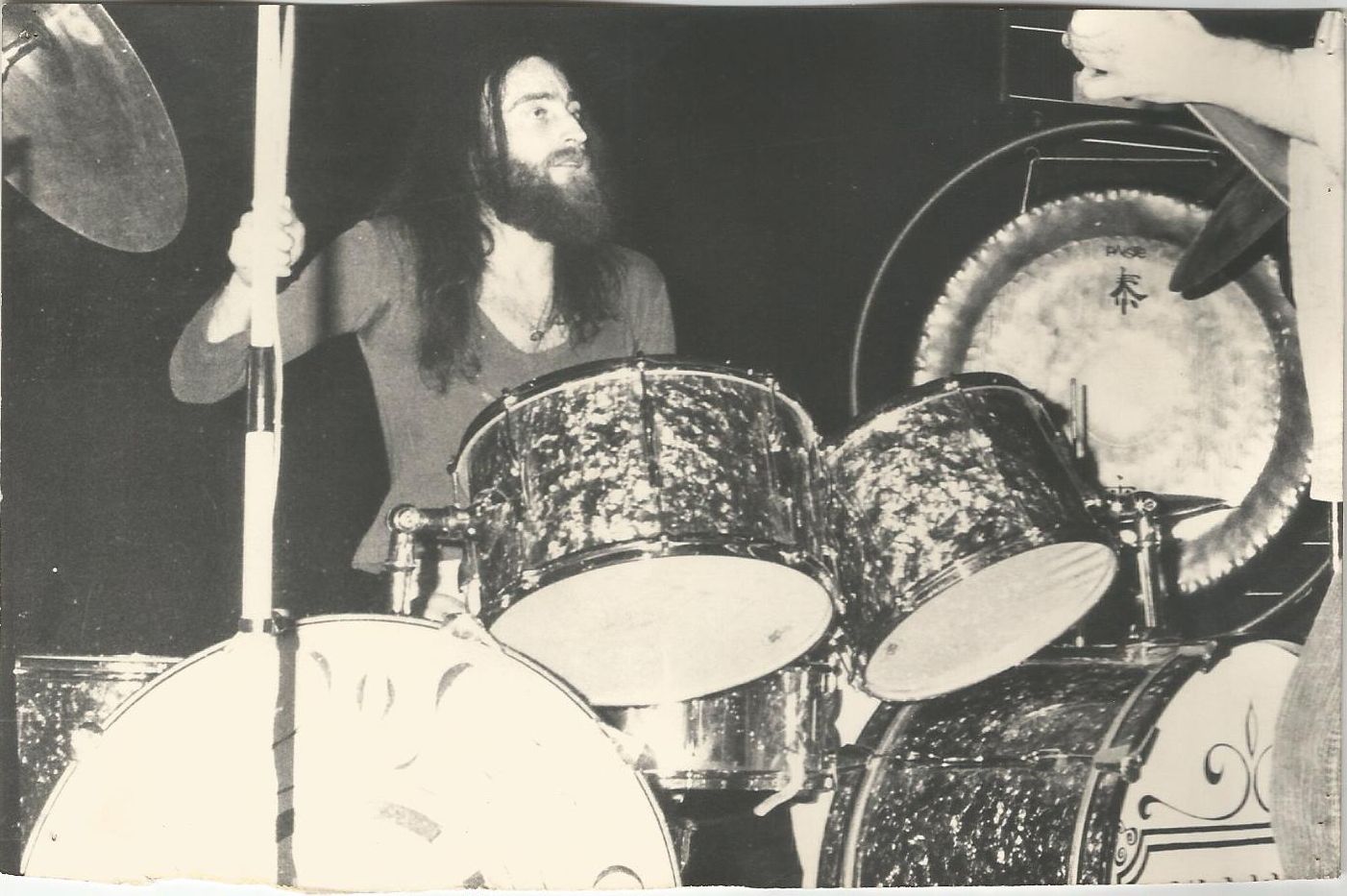 Why wasn't this material released back in the seventies? No interest from the labels or something else?
We actually only recorded the music for ourselves. At that time we didn't think about releasing it.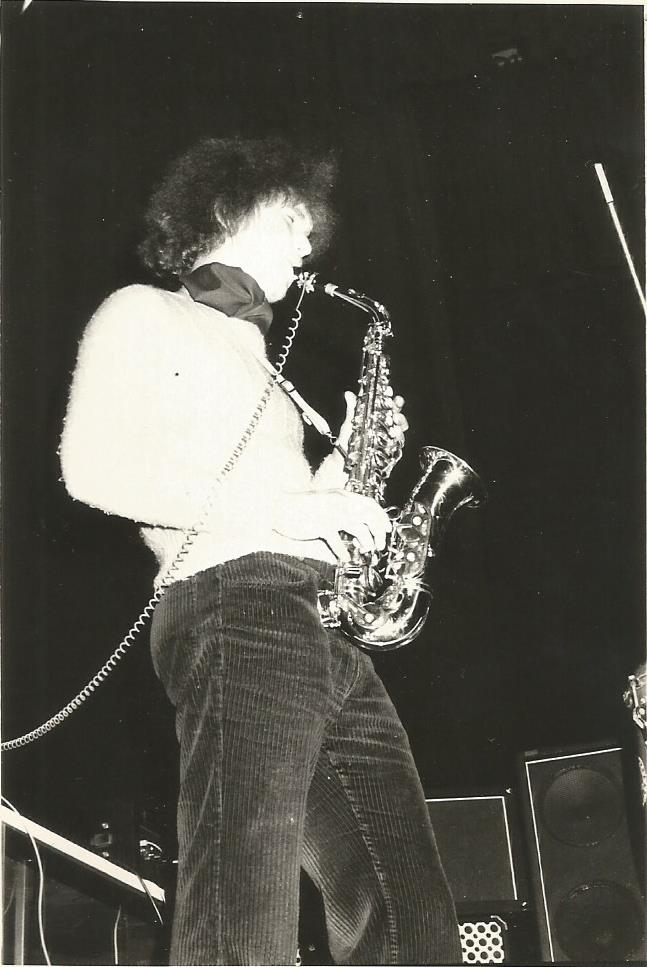 How did you choose the name "Opossum"?
The group name Opossum came about because Karl-Heinz carried a tobacco pouch made of opossum fur on his belt.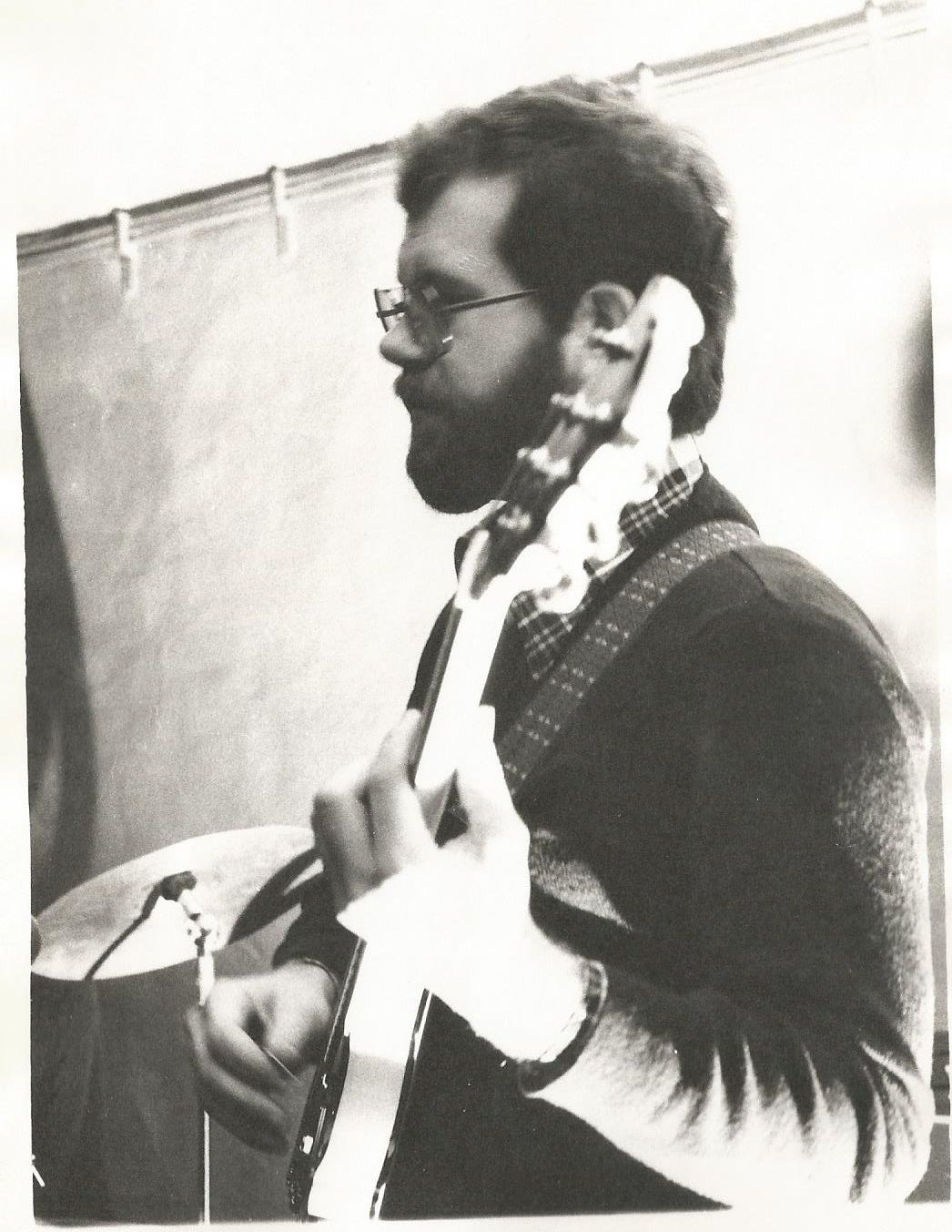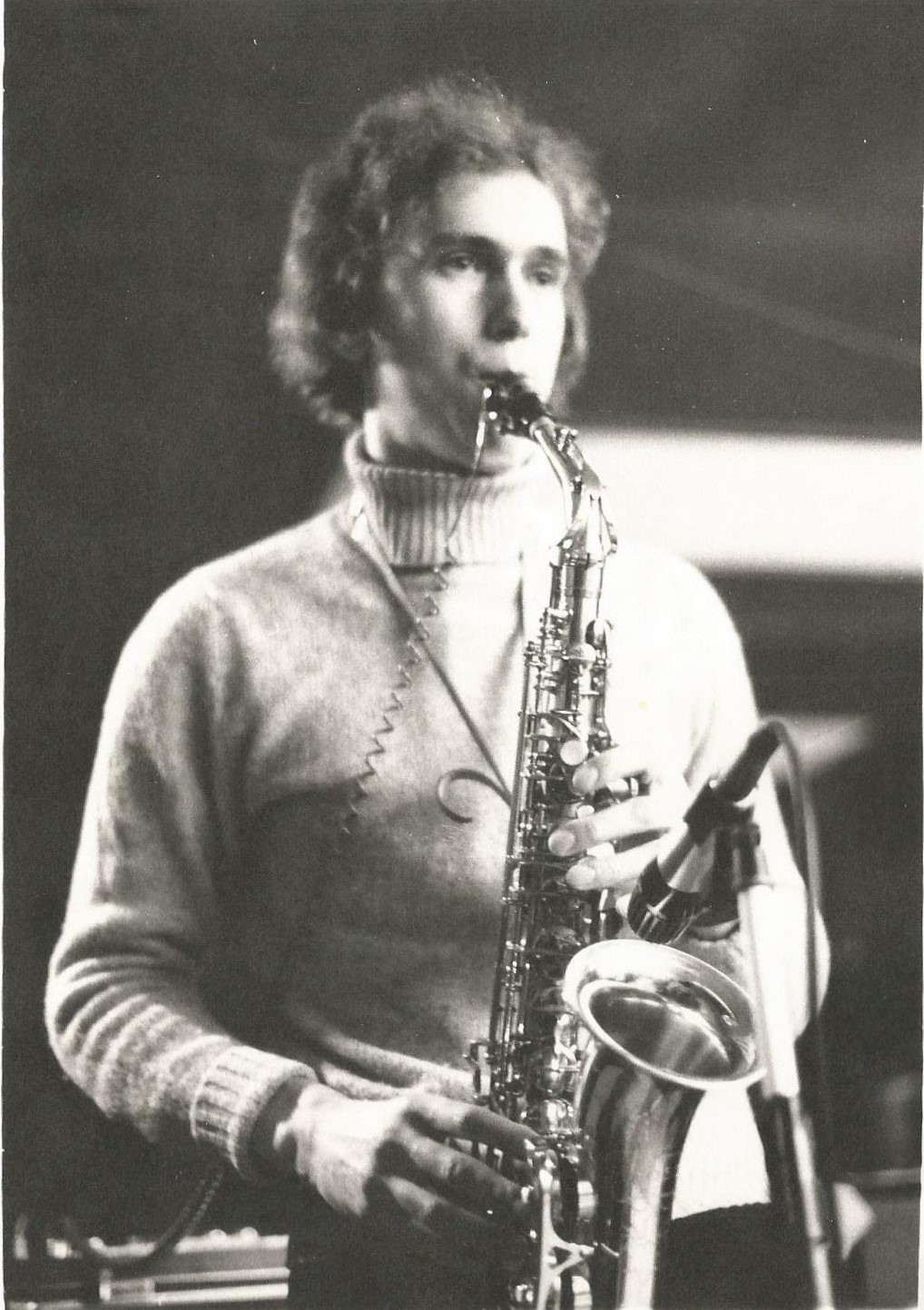 Can you elaborate on the formation of Morpheus? What was the main concept behind Morpheus, which was way more jazz oriented?
I think we felt less part of jazz – on the contrary: the tendency to insert more rocky passages was greater.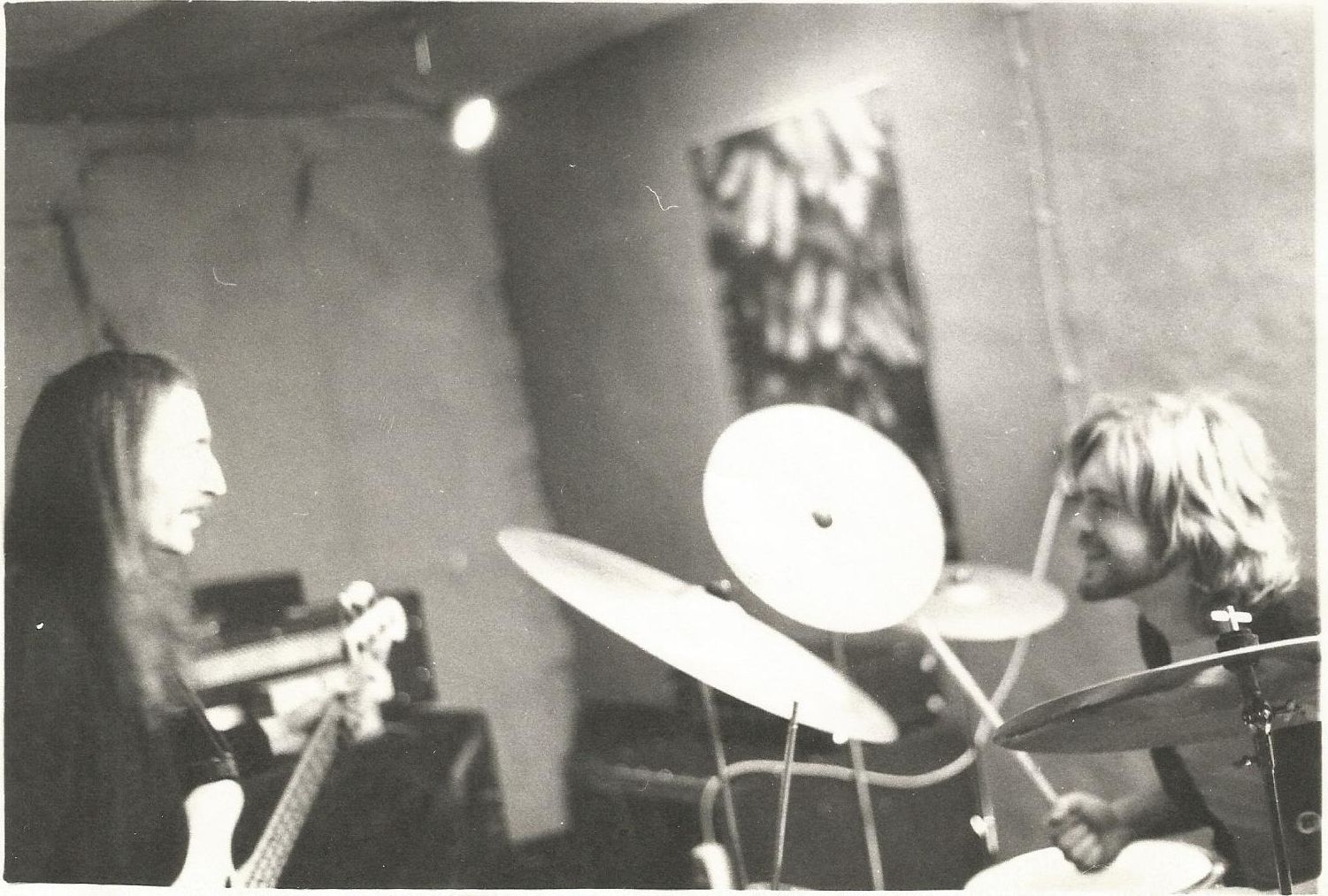 How did you decide to use the name "Morpheus"? How did this transition from Opossum to Morpheus look like? Did you change some members as well?
Originally it was a play on words made up of morphine and Orpheus. We later found out that Morpheus is the god of dreams. Conny and Robert left in 1975, partly for musical reasons, partly for technical reasons. Since Peter also played guitar, he switched to bass, which gave the music a certain conciseness through his playing style and use of the Fender Precision Bass.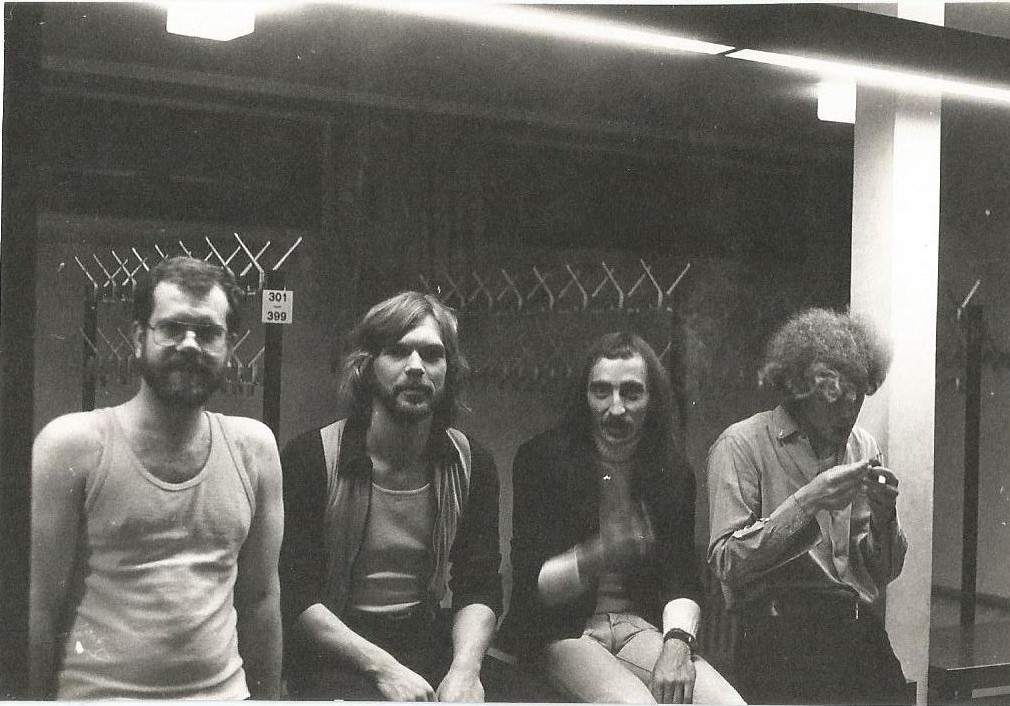 What influenced the band's sound?
Everything we loved to hear: Kraan, Mahavishnu Orchestra, Jeff Beck, John Coltrane.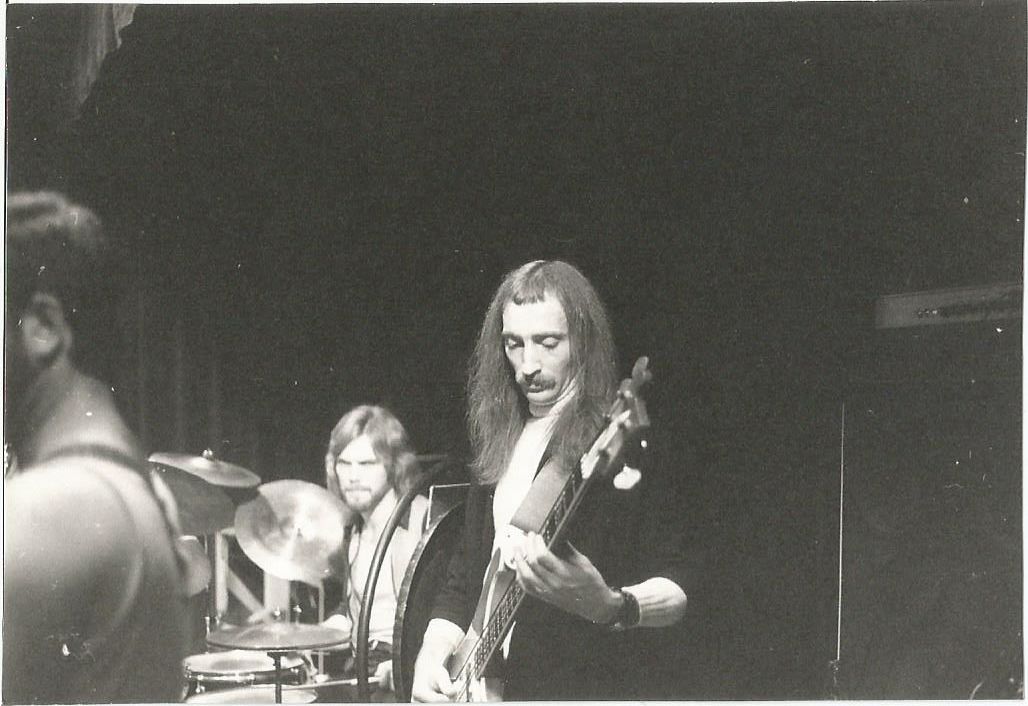 What's the story behind your 'Rabenteuer' album? Where did you record it? What kind of equipment did you use? How many hours did you spend in the studio?
'Rabenteuer' was recorded live in the rehearsal room (no studio) using the same technique as 'Bear's Banquet' (Opossum). The saxophone was played in later (overdub) in 'Brandung' and 'Oktober '74'. The recording time of the LP extended over a weekend (Friday to Sunday) in the evening hours, sometimes until well after midnight. The recording technicians were Andreas Leifeld and Joachim Linkert.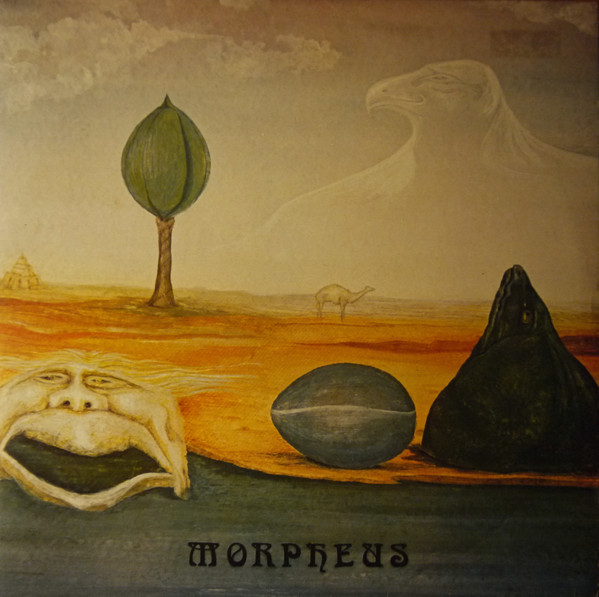 It's a true masterpiece of Jazz Rock from Germany. It was self-released. How many copies did you press and how did the distribution look like? Who created the album artwork?
The vinyl edition was 500 copies and we sold the LPs when performing. The cover is by the late painter Wolfgang Bentler, the back by Heino Göb.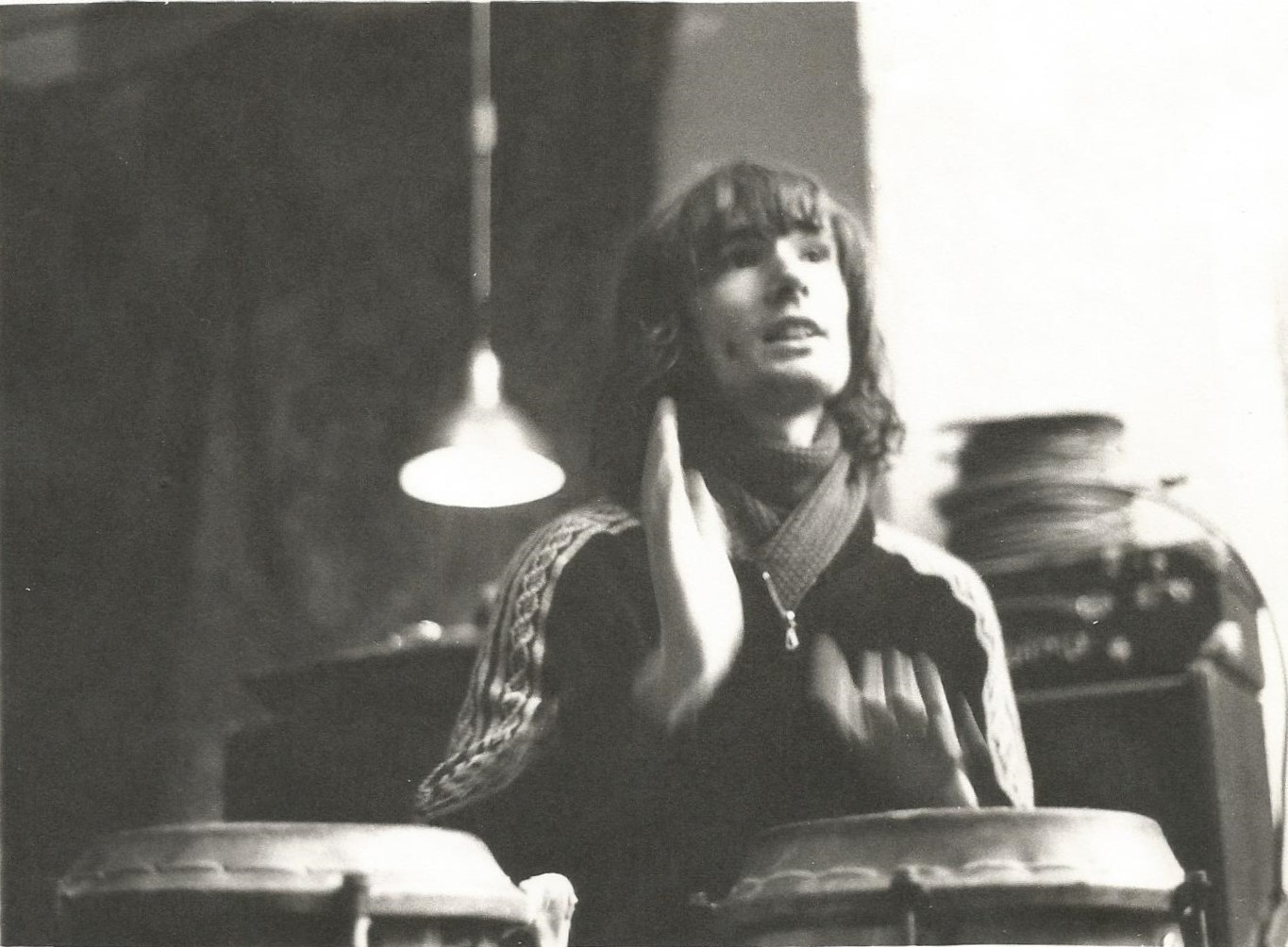 Where did you play after the album was released?
In Hessen, in North Rhine-Westphalia, and in Northern Germany. The exact list of appearances is recorded in the inlay cover.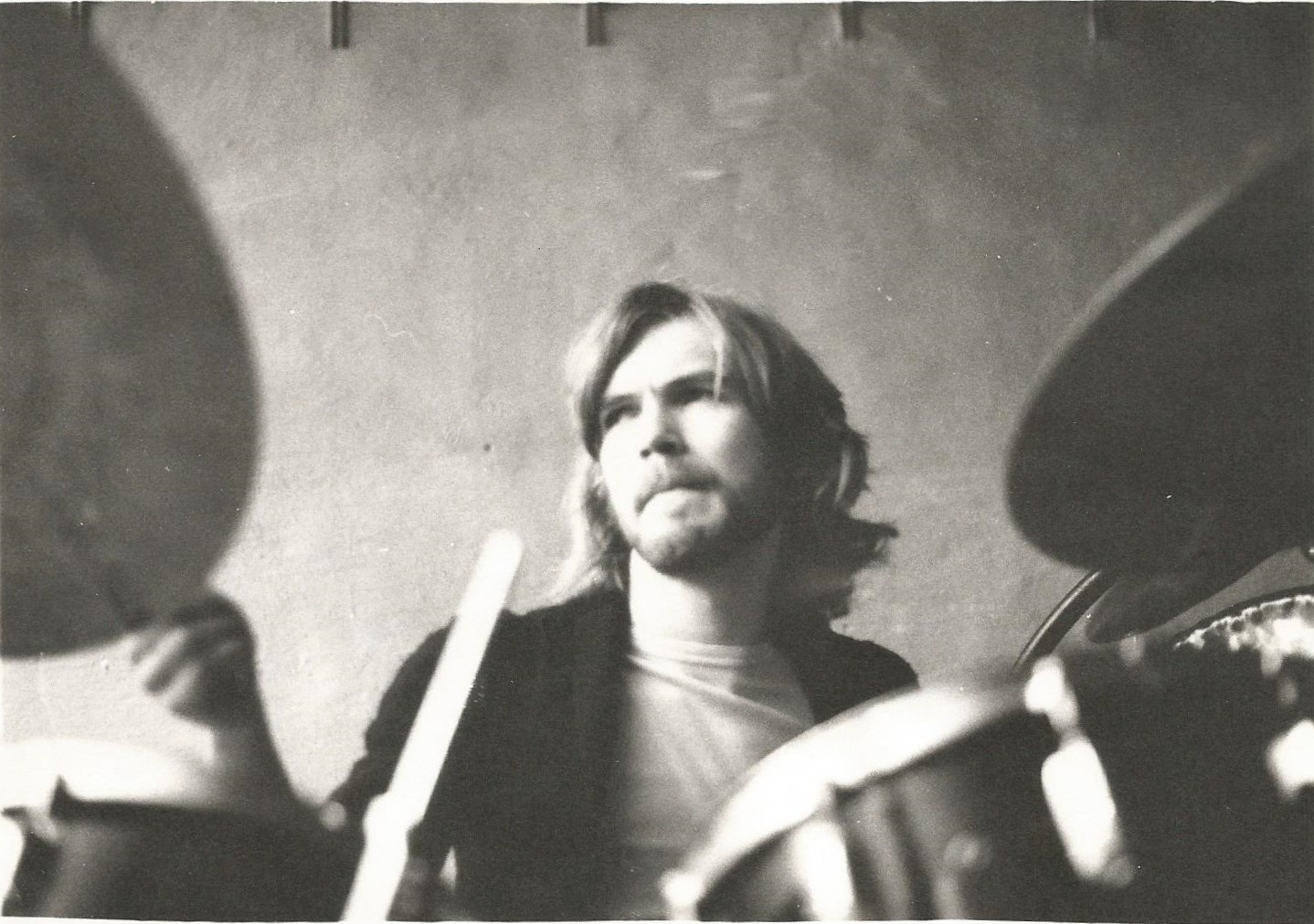 Would you share some further insight?
Concerning the guitar sound, the following peculiarity might have to be noted: I owned a Hoyer 5060 stereo guitar that I played on two amps. One of the two channels was clean, and one with echo, phaser and distortion. The guitar had been upgraded with an additional Tele Pick Up in the middle and Fender Jazzmaster Vibrato.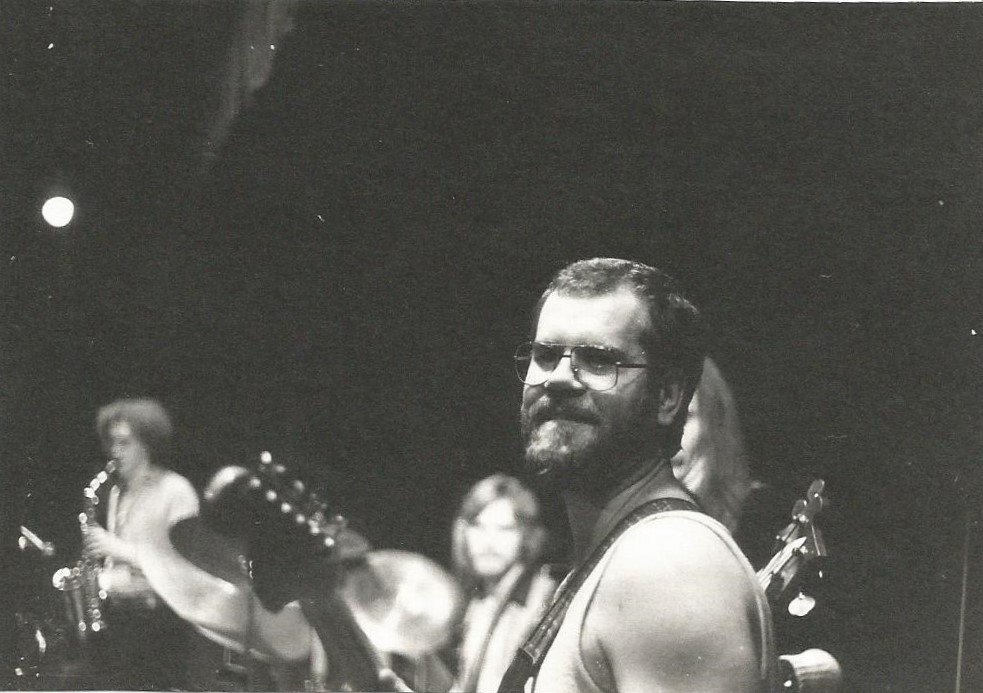 Was there a certain concept behind the album?
No, there wasn't any concept to it.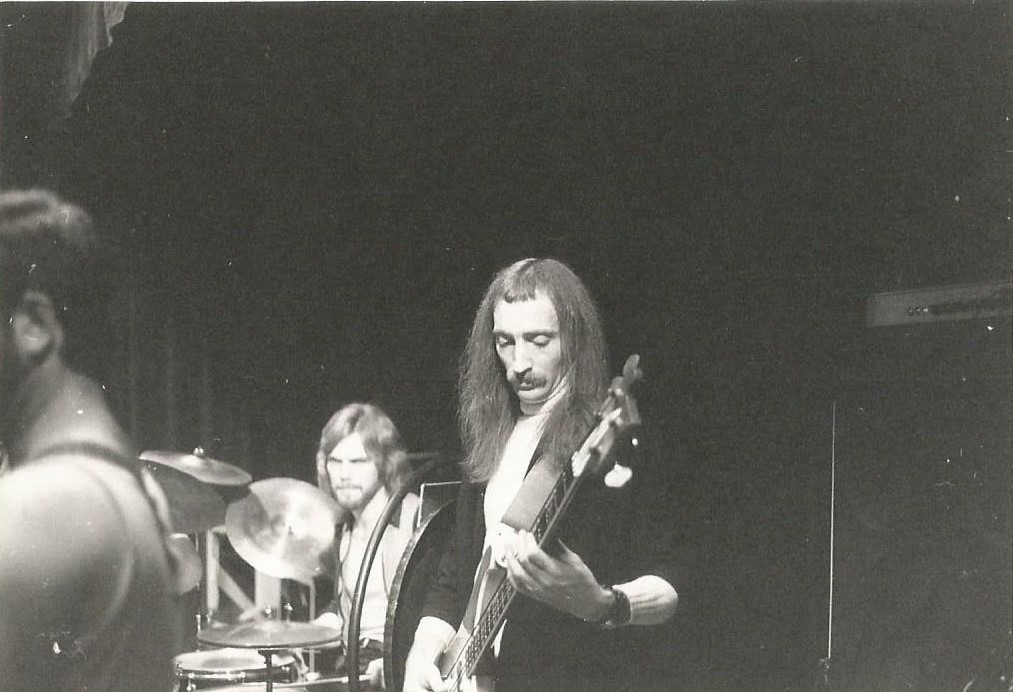 What happened after the band stopped? Were you still in touch with other members? Is any member still involved with the music?
In 1977 Alfred Franke got out, but continued to play with Conny in the Weather Report oriented band Jazz Drive. Kassel became Morpheus' new domicile, because Peter and I lived in Kassel. Ingolf Jordan (drums) and Martin Westmeier (percussion) were the new members, who enriched the music enormously in terms of rhythm and drive. Heinrich had moved to Bochum and the rehearsals became fewer until Morpheus finally ended for the time being.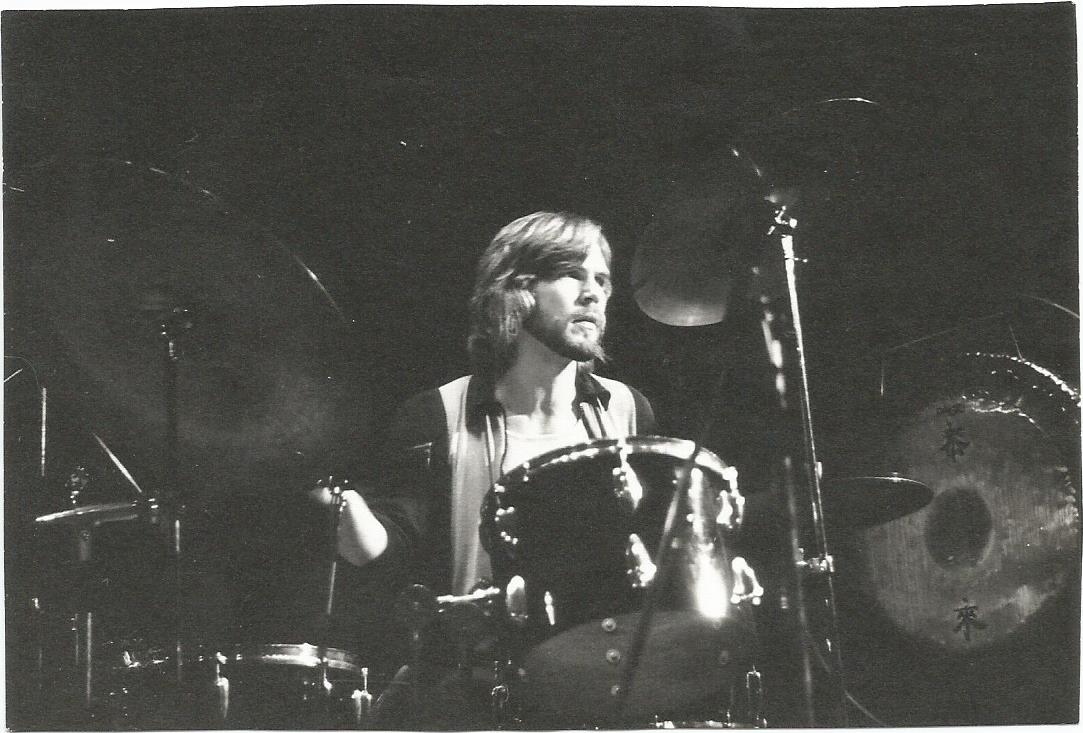 Looking back, what was the highlight of your time in the band? Which songs are you most proud of? Where and when was your most memorable gig?
An intense phase, musically speaking, was the last before the end of 1977. Another highlight was the acclaimed Reunion concert at the 2002 Herzberg Festival.
In 2001 you reformed and recorded another album. 'For a Second' is continuation of your debut release from the seventies. 
After 'Rabenteuer' unexpectedly became a collector's item with a new edition on both CD and vinyl, and we had a distribution partner in Walter Nowicki from Garden of Delights, we recorded the album 'For a Second'. This time in the multi-track process, but again in the rehearsal room. New was the Colombian drummer Alvaro "Chevere" Tarquino, with whom I had previously played in the Gerold Adler Fusion.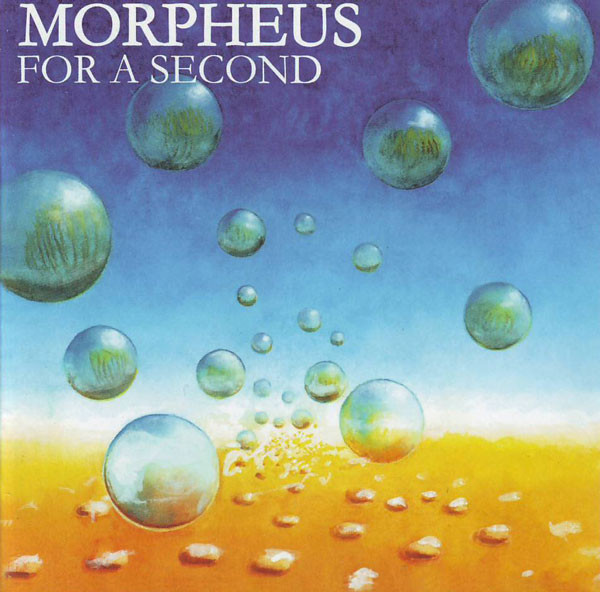 What can you tell me about 'Restless Dreams'?
'Restless Dreams' is our last release from 2016. It is perhaps noteworthy that it took twelve years to work on it to make every icing on the cake. Motto: What takes a long time …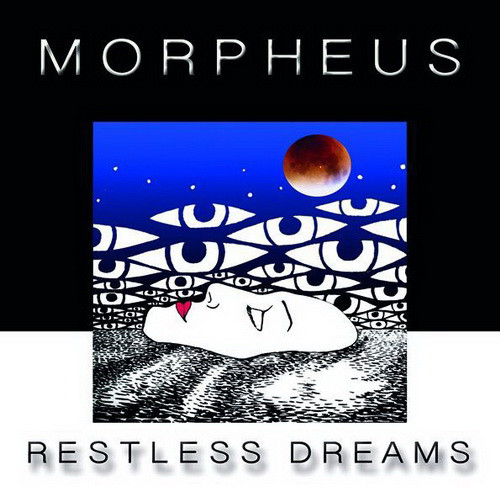 Is there any unreleased material?
Yes. Some tracks have not been included on the CD due to lack of space.
Were any members part of any other musical projects you would like to mention?
Peter Blömeke played in the Kasseler Bootleg Bluesband in the 80s. Before he came to Germany, Alvaro played in Colombia with Lemon Y Medio, Malanga, Intrega, Inmediata and made sessions with Paco de Lucia. Today he also plays as a percussionist in the Vargas Blues Band. In 1983 I founded the Gerold Adler Fusion and in 1985 I won first place in the jazz category at the young talent festival in Marburg with Manfred Kalupp on bass and Ingolf Jordan (drums). In 1995 I released the CD 'Mixed Up' under Gerold Adler Fusion.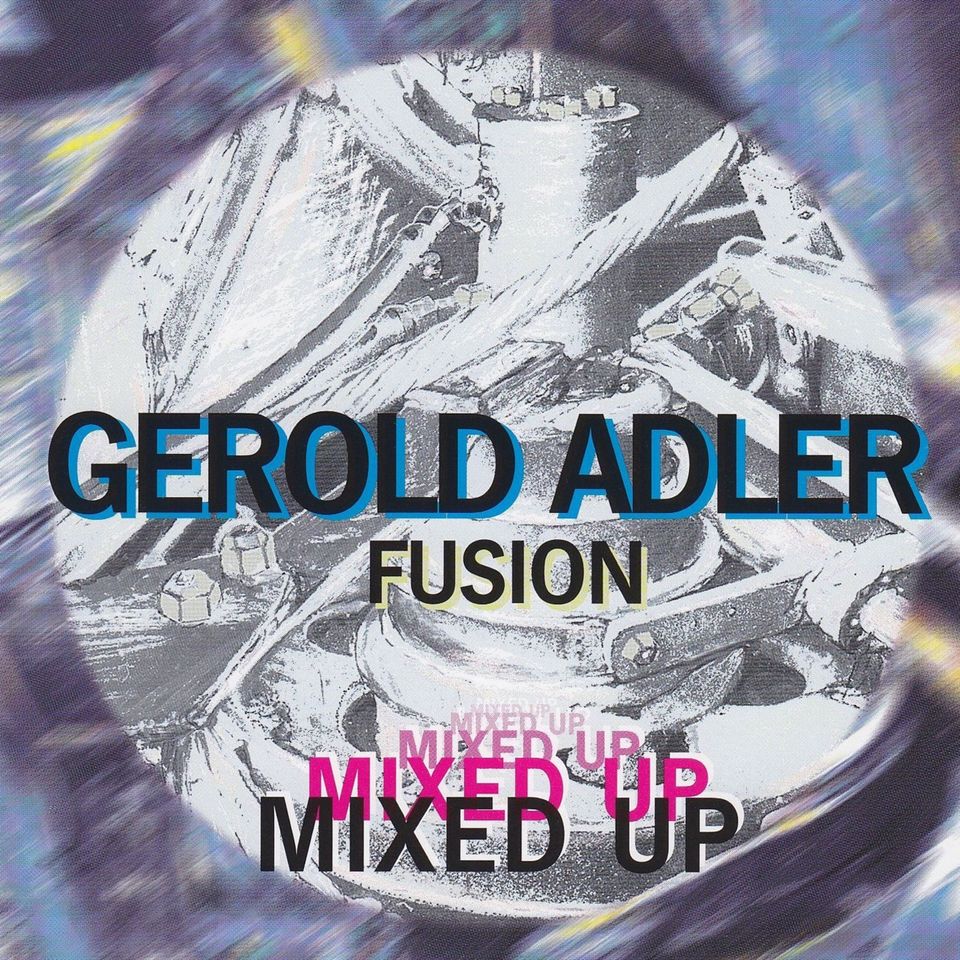 How important is improvisation for you?
Important. It is often the nucleus for new ideas and pieces. Today Morpheus is a real jam band with newcomer Michael Mantel (keyboard). Heinrich is no longer there. We play weekly, but with no serious performance ambitions. We also have a session with various instrumentalists from Kassel and the surrounding area once a week.
How would you describe the 'German underground rock scene'? Were you closer to bands like Amon Düül II or were you more interested in German free jazz musicians such as Peter Brötzmann?
Well, the question is whether they still exist at the moment. Perhaps it is only generated from the past? Morpheus is a band that makes "niche music" simply by doing without singing: Between the stools. Therefore I can see neither an affinity to Amon Düül II nor to Peter Brötzmann.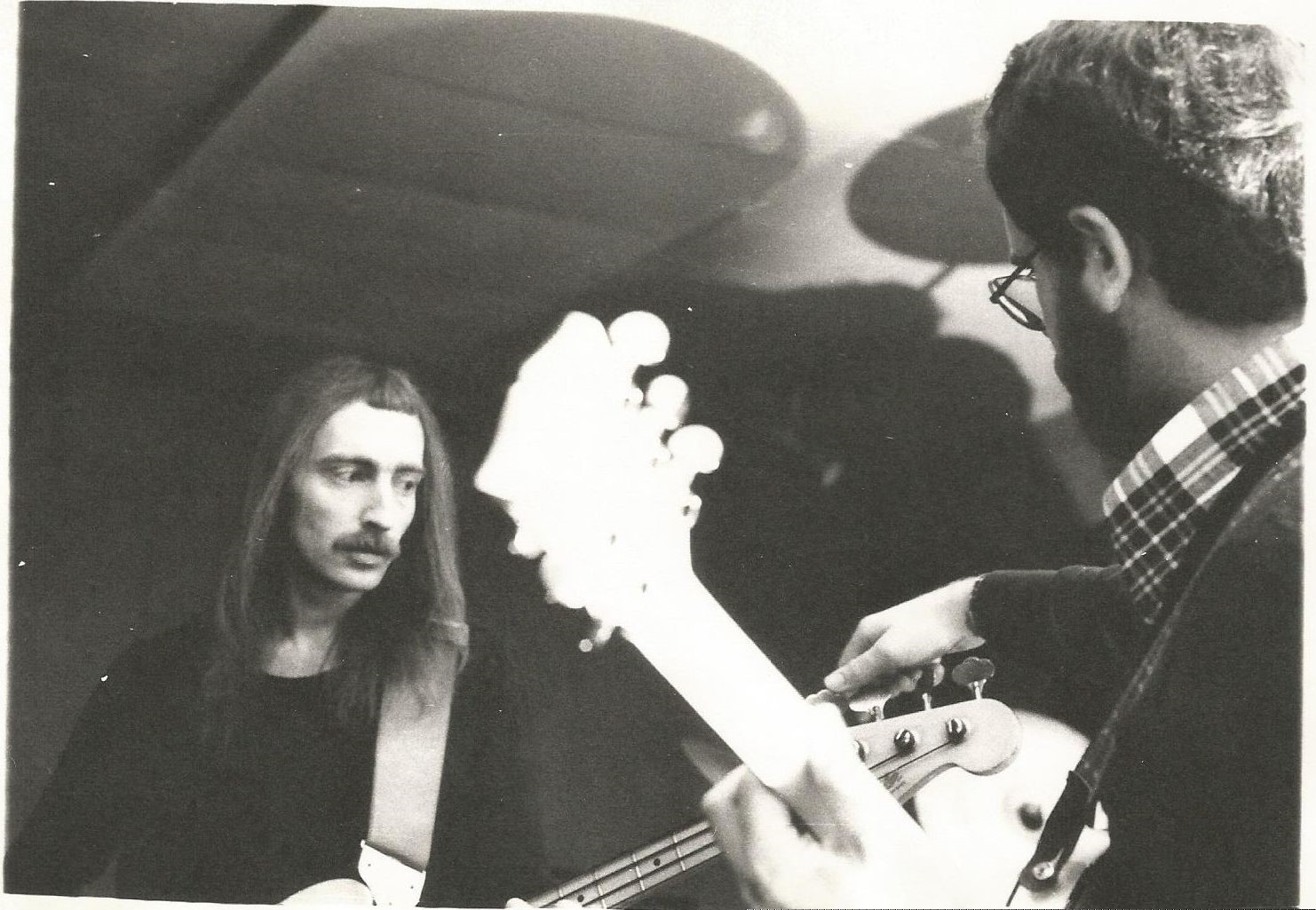 Thank you for taking your time. Last word is yours.
Between 'For a Second' and 'Restless Dreams', Bellaphon released two live albums without overdubs. 'Life Takes Its Toll' and 'Life Takes Another Toll' are only available online and not in CD form. In 2011 and 2016 we applied for the German Rock and Pop Prize in the film music category and took first place with tracks from 'For a Second' and second place with 'Restless Dreams'. Thank you for the interview. Gerold Adler
Klemen Breznikar
---
Garden of Delights Official Website