Mary Vision interview
The New York-based psych heads Mary Vision is a high all of its own, running the gamut between volatile eccentricity and subdued bliss.
---
Alex Fippinger shines on in leading the band through this sonic voyage, drawing influence from Jeffrey Lee Pierce, Anton Newcombe and Alan Vega. Their first record, 'Highway', was released via Zurich's Taxi Gauche Records. It is a lucid contemplation of personal discovery, drawing inspiration from the void of the America's spiritual, physical and cultural landscape.
When and how did you originally meet? Would you like to talk a bit about your background?
Alex Fippinger: I suppose you could say that the band was initially conceived of as a side project of mine, as I have played drums and toured in bands based in New York City for many years. As time went on, I began to take these songs I was writing on guitar and keyboard at home, in my room, more seriously and finally began pursuing the project full on, eventually making it my main musical focus. I met Yukary Morishima, our amazing bassist, and we started playing music together in early 2017. After working together for just a short amount of time, the band as an idea became more and more concrete and realized from there. We've had many incarnations of the band, having gone through our fair share of lineup changes. Now, what we have had for the last year or so is a solidified 7-piece wall of sound that includes myself, Yukary, Aaron Peart, Max Braun and Mark Perro on guitars, Jack Dawson on keys and Guido Colzani on drums. Although this current lineup is not the same exact personnel that made up our debut album, 'Highway,' we feel going into our second record, which we are recording now, that this current lineup has lent itself perfectly to who we are and where we want to be as a band. Of course, we wouldn't be where we are without everyone that has been involved. So, we are thankful for everyone's participation in this journey thus far.
"I don't like to be limited"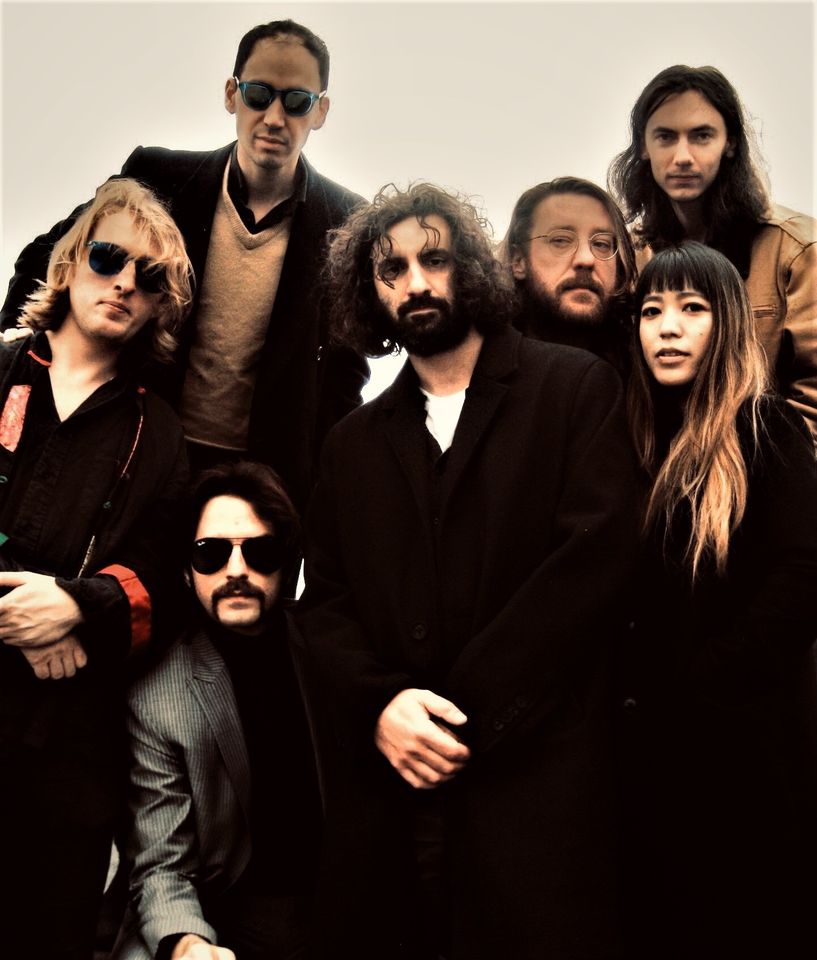 Was there a certain vision you had in mind when forming Mary Vision?
For me, I've always wanted to have a musical project that provides depth continuously. A band that can make people really feel something visceral when they put on the records. That is one thing that I want us to be known for, in a sense. We have our purposeful tendency to get the most out of as little as possible, all for the sake of serving the song. I think that helps us achieve this vision of depth and feeling, and allows us to bring catchy melodies to the fore of it all. As a band, we are minimalists then, to a point, you could say. For me, I like a wide array of music; from bands like Happy Mondays and Massive Attack to Dennis Wilson, Spacemen 3, The Brian Jonestown Massacre and beyond. I don't like to be limited, and in that I think we allow ourselves to have the potential to run the musical gamut, so to speak, doing whatever we want to in our own, hopefully vivid style.
When did you decide that you wanted to start writing and performing your own music?
I think at a pretty young age, listening to the radio with my brother and things like that. We used to play on pots and pans for our whole extended family on holidays. I'm sure everyone in the band has their own unique story as to why they wanted to get going on this route artistically. For me, it just has kind of always been something I was interested in.
Can you share some further details how your album was recorded and released?
'Highway' was recorded live in January of 2018, at our friend, and engineer, Duane Lauginiger's (Birds) basement studio, Time Castle, in Brooklyn, New York. We took our time completing the record, providing a few overdubs over the course of the following months. After that, we were lucky to have Ivan Diaz Mathe (Tierra Del Fuego, Nairobi) punch out the mixes and also master it all. We took our time trying to find the right label to work with. In the end, we found the perfect fit for our debut with independent label, Taxi Gauche Records, out of Zurich, Switzerland. Piet, the label's owner, is a force, putting out a lot of great music from all over the world right now. The record came out on February 14, 2020, and you can buy the vinyl online via our bandcamp page or at taxigauche.com. It is also available to stream on all digital platforms.
How do you usually approach music making?
For Mary Vision, I usually come into a rehearsal with a song either demoed out on Garageband, a guitar riff or a chord progression. There's a lot of magic that happens in those rehearsals with this band. Everyone's spices are added to the mix and, in not too much time, we usually have a song ready to go. It's a big group effort and we like to keep it nice, easy and natural. We don't force things.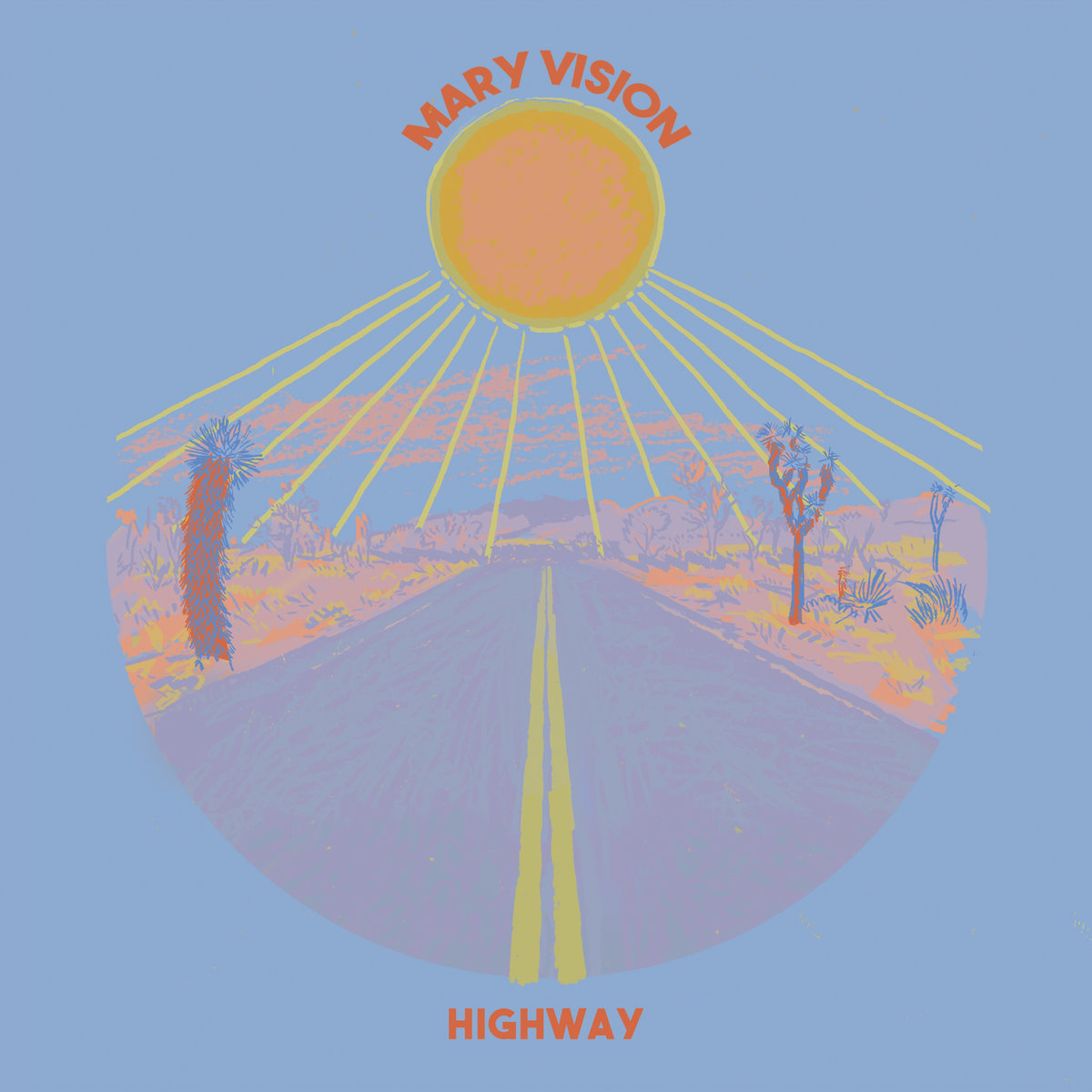 Are any of you involved in any other bands or do you have any active side-projects going on at this point?
Yes, quite a few! I've played drums in various projects, including The Yin Yangs and Rose Cologne. Yukary plays with Dropper, Rambo and People's Court. She also founded the mighty ZZZ's while living in Japan. Max founded The Yin Yangs with me and our friend Brendan. He also plays in a punk band, Retail. Mark plays with The Men and also ZZZWalk. Guido plays with Banda de Turistas and Tall Juan. Jack has played with and produced numerous bands around the states, as well as Aaron. So, yeah, we all like to keep busy, musically.
How are you coping with the current world situation? What are some future plans?
It hasn't been easy, obviously, especially living in the USA. As far as the pandemic is concerned, it's something that we all have to kind of collectively get through together by listening and adhering to the guidance of doctors and scientists on the job (i.e. staying at home and wearing masks). It's difficult for us as a band because we just put out our record right before the pandemic hit the States. However, we know that we aren't alone in this and that everyone is affected. So while tour plans and other things have had to be scrapped, we know it's for the best right now, given the situation. As far as politics is concerned, I'd like to just put it out there where we stand: we heavily encourage everyone that is able to vote in the upcoming election here in America, to get to the polls in November and get Trump out of office. Blatant fascism and racism, among other things, are not acceptable anywhere.
As for future plans for Mary Vision, we are in the middle of producing a 10-song LP, with the help of our friend and amazing engineer, Paul Blackwell. Look out for details on that soon. We're really excited about this batch of new songs and think we have really taken our game up a notch, as is the goal with every new record.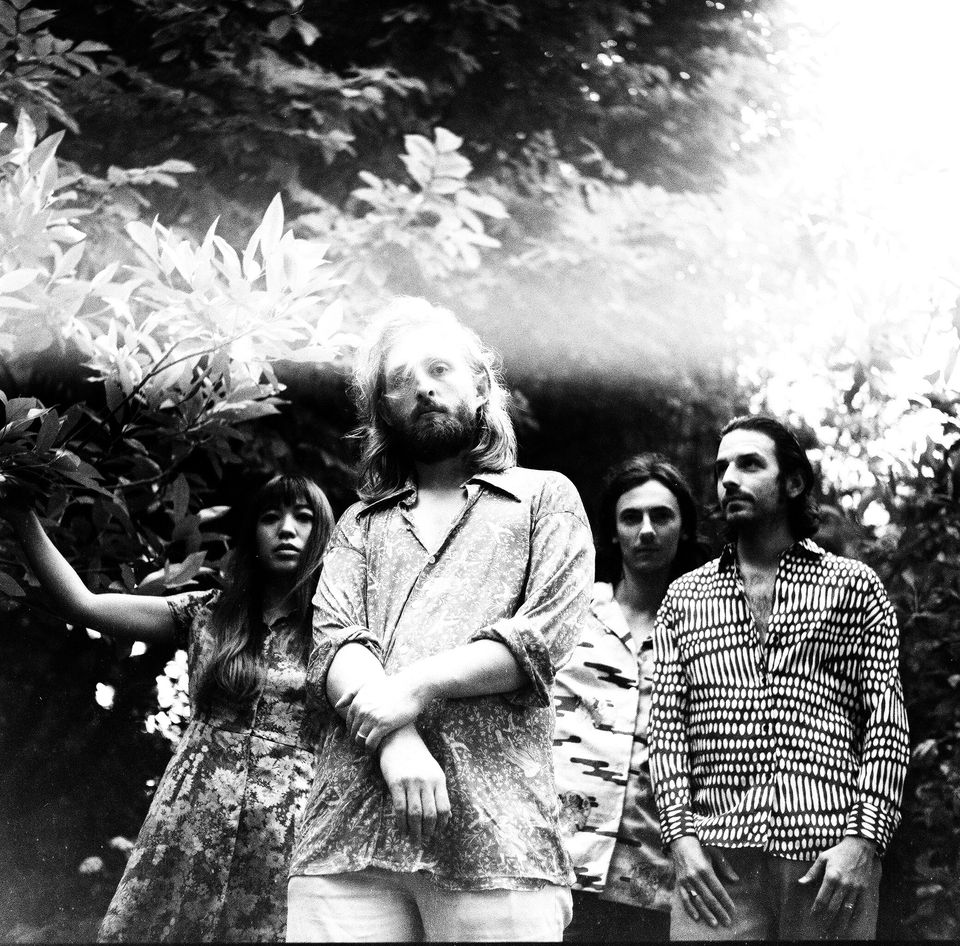 Let's end this interview with some of your favorite albums. Have you found something new lately you would like to recommend to our readers?
To my own fault, I don't always keep up on new releases super well. I love the L'Epee record, 'Diabolique.' I'm always coming back to records like 'Pacific Ocean Blue,' by Dennis Wilson, 'Oar' by Skip Spence, and all things BJM and Bob Dylan, among many others. I'd say check out Sonic Boom's new record, Ultra Vivid Scene's 1988 debut LP, anything Frankie Teardrop Dead has released, our friends Heavy Birds and also Black Market Karma.
We want to say thanks to everyone who has checked us out live, bought our records, or even given us the time out of their day to listen to our music. And thank you Klemen and It's Psychedelic Baby Magazine! Cheers, Alex Fippinger, Mary Vision
---
Mary Vision Official Website
Mary Vision Facebook
Mary Vision Instagram
Mary Vision Bandcamp
Mary Vision Spotify
Taxi Gauche Records Official Website