David-Ivar Herman Dune: Notes From Vinegar Hill By Courtney Knopf with Zack Kopp
There's a myth of California and, more specifically, Los Angeles, that reaches far across the wire of popular culture—opportunity and prosperity; As-Seen-On-TV glamour and sunshine. The reality, of course, is that it's also an extraordinarily normal place. It's here, near the Port of Los Angeles and Vincent Thomas Bridge, where French-born and Swedish-descended David-Ivar "Yaya" Herman Dune finds himself, like so many others before him, living in a lucid dream of Los Angeles.
---
Quarantined in the sleepy San Pedro neighborhood of Vinegar Hill, on the same harbor-adjacent street where Charles Bukowski lived out his final years, David-Ivar, visual artist and founding anchor of antifolk stalwarts Herman Dune, turned those Covid-induced anxieties inward and emerged from his home studio with the new full-length LP Notes From Vinegar Hill. There's something for everyone on this record—folksy rockers, Bakersfield twang, Big Pink–style Americana, 70s AM Gold, and rough-hewn Cold Turkey guitar stomps, all laced with an outsider's sepia-toned version of California. "This is the album that will come out 20 years after my first one, so I'm trying to dedicate as much energy as I can to it."
David-Ivar's twenty-year career has been marked by record releases; touring the world with the likes of Arcade Fire, Of Montreal, Kimya Dawson, Wanda Jackson and Sleater-Kinney; showing at Art Basel and the Milan Trienniale; double-digit Peel Sessions and high-profile festival appearances; a comic strip and limited-edition toys; film soundtracking; and even producing and curating his own festival in Paris.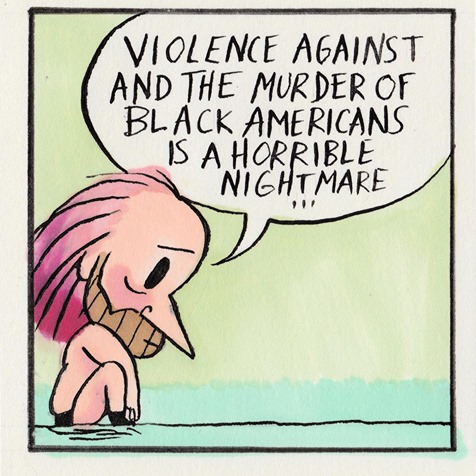 In 2015 he settled in San Pedro with his partner, Mayon, and launched his own imprint, Santa Cruz Records, home to both his own music as well as multiple film soundtracks. He quickly found his place in the Pedro community, gifting peach jam to his neighbors from his backyard harvests (dubbed Yaya's Yum Yum Jam), contributing comics to the legendary local newspaper Random Lengths, and picking up a standing Saturday night gig at The Alhambra, a still-rough-and-tumble dive that dates back to 1904, officially designated as the oldest continually operating bar in Los Angeles. "I was lucky enough to have renewed my visa in 2019, because now they are all canceled, which means I would have been in a horrible position, not being able to stay here, and being kicked out of my home. So at least that went OK, even if neither I nor my girlfriend can leave the country, because it would cancel our visas! So, with my mother sick back home, it feels weird to be stuck. But San Pedro is the best place to be stuck at I feel. I ended up being able to write and record this album, and to keep doing my comics, so I'm alright really."
["Mookie Mokie"]; "Written after a heated domestic quarrel, drinking Michter's Rye Whisky, which one could get turned onto watching Jessica Jones with Krysten Ritter. This song is a bit of a Blues, with a signature Chuck Berry structure, and something of a Screamin' Jay Hawkins voodoo feel. Mookie is a black cat, who drives you crazy as much as you care about him. He became the image for a heated relationship. Think The Black Cat by Edgar Allan Poe. The drums were sampled with a deep growl in the back, the guitar goes through a home-made amplifier, and Caitlin Rose built a whole back-up section to bring Soul to the song."
David-Ivar is referring here to Yayathon Man, his daily, pseudo-autobiographic strip he says "is a futile diary in light of the much needed wake up calls from the voices of Black Americans. Lessons to learn for a change to come. I hope that the voices of Black Americans will be heard and a real change will be triggered. I keep writing my little strip that I hope doesn't distract from the Good Word out there."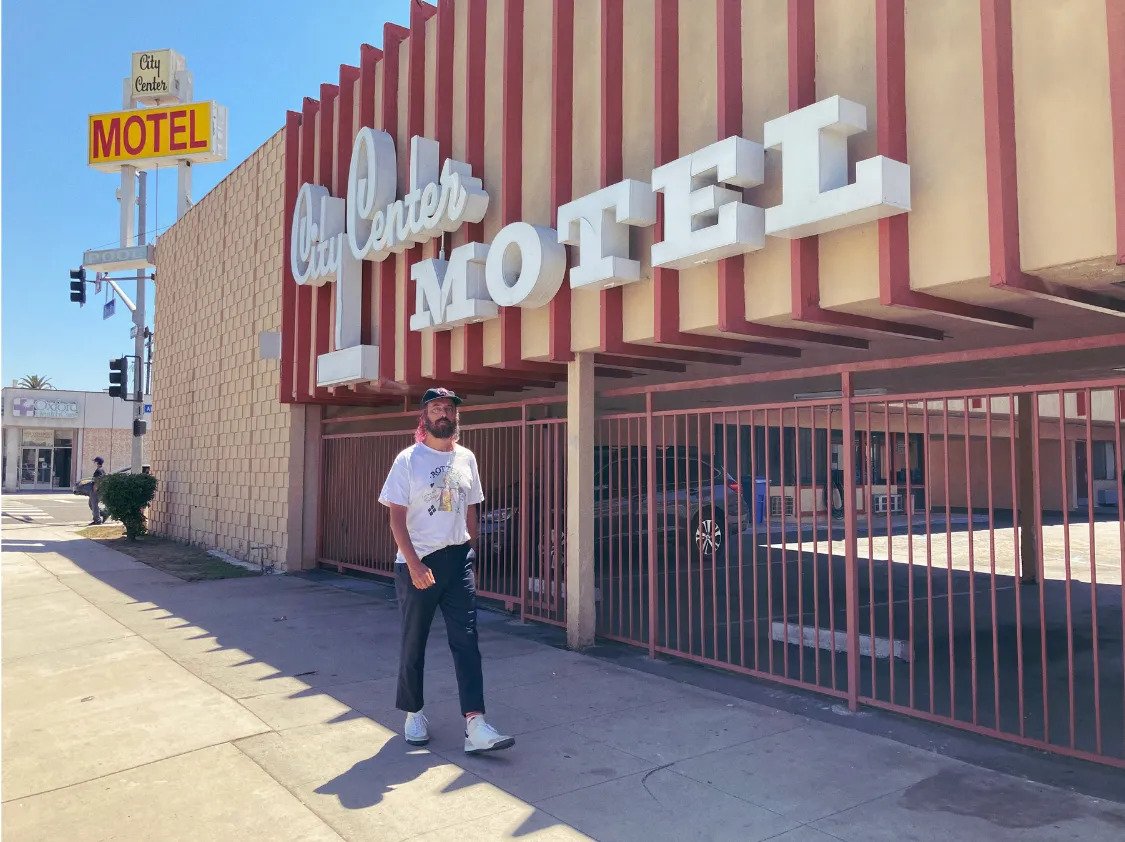 Four-hour sets in a smoke-filled room filled with longshoremen, docked sailors from nearby Navy ships, and beautiful older women dolled up in huge wigs proved a stark contrast to sold-out gigs in 3,000-seat European theatres, and it would test the limits of his voice ("Sometimes my voice is broken / sometimes it's really low," he muses in the lyrics to "Hawaii Morning"). But these marathon sessions also helped stretch and strengthen his voice's capabilities, evident in the weathered, high lonesome timbre of tracks like "Say You Love Me Too," a Weight-y slice of hopeful romanticism, and the delicate bucolic dread of "Heartbroken and Free." The modern spring is still in his step, though, in the playful pop culture and literary references peppered throughout his trademark wry lyrics. Shout-outs to ghetto birds, the Hollywood sign, and the tamale guy sit alongside name-checks of Lucinda Williams, Harley Quinn, Nicki Minaj, and the harbor cities' own hometown hero Snoop Dogg. The album addresses a winding road of musical styles: the funky juke joint thump of "Mookie Mookie," the Dustbowl folk of "Birds of Prey," and dreamy slack key sway of "Hawaiian Morning." The closer, a cover of John Prine's "Long Monday," is a heartfelt tribute to the late songwriter and was recorded the week he died of Covid—a period when time was rendered meaningless and the whole world felt like one long stupid Monday.
Though isolating in his homemade recording with a live backing band impossible, this album is still very much a collaboration. While David-Ivar played guitar, piano, upright bass, drums, percussion, harmonica, and whistles, he was able to enlist some faraway friends to fill out the sound. Sweet and haunting backing vocals from Nashville's Caitlin Rose float throughout the album. Longtime friend and collaborator Jon Natchez (Arcade Fire, War On Drugs, David Byrne) provided those signature horn arrangements, while prized Nashville guitarist Spencer Cullum III (Miranda Lambert) contributed pedal steel and Hawaiian slack guitar. Partner Mayon provides additional vocals, and careful listeners can even detect some sampled purrs and whirrs from Santa Cruz Records' own mascot and spokesperson, Inspecteur Morrison the Cat.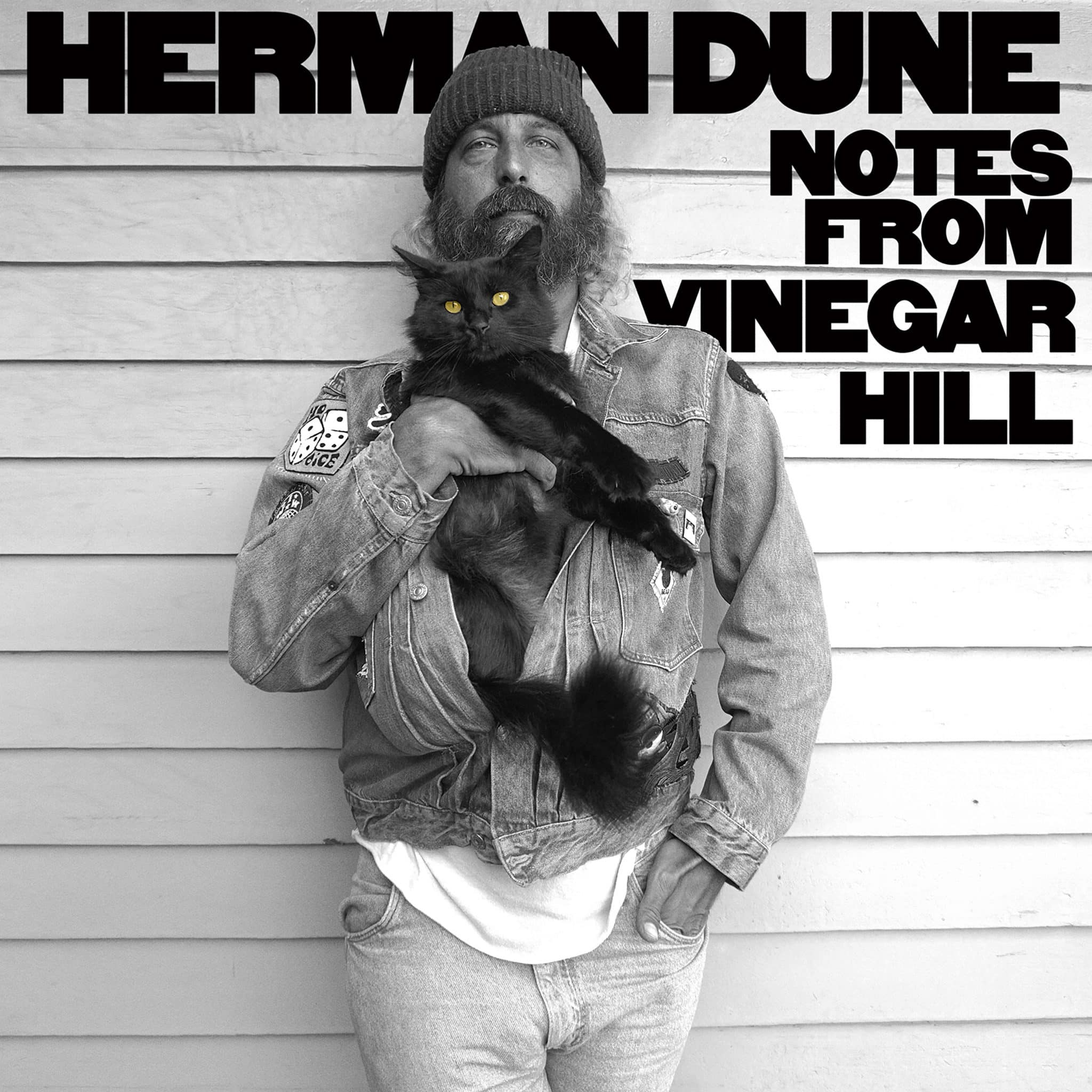 The songs on Notes From Vinegar Hill speak of the suffocating claustrophobia of isolation and fear, the anguish of being an immigrant in a country where policies harden by the moment, but also of the beauty of California, the ocean, and a quiet life with three black cats that turned the heart of a Scorpio toward felines. My personal favorite is "Freak Out 'Til The Morning Dew." No spoilers.
This album is dedicated to Silver Jews founder and frontman, David Berman.
Courtney Knopf with Zack Kopp
---
David Ivar Herman Düne discusses his latest release Santa Cruz Gold with Zack Kopp