Big Blood – 'Dark Country Magic' (2020)
Following a decade of travelling the alternative universe submerged in experimental, avant-folk, psychedelic, New Weird America(na), several members of the Portland, Maine-based communal collective that was Cerberus Shoal morphed into Fire On Fire and released an album on Swans' mainman Michael Gira's Young God Records, following which multi-instrumentalists Caleb Mulkerin and Colleen Kinsella stepped out to form Big Blood in 2006.
---
Still going strong after more than two dozen releases (many live, several side projects and collaborations), this is the first vinyl version of their 2010 CDr/cassette release on their own Don't Trust The Ruin imprint. A capella opener 'Oh My Child' sounds like it was recorded through a bull horn, so you know immediately where this trip is headed! A little bit Jackie-O Motherfucker, a dollop of Beefheart, a soupcon of solo David Lynch… you get the picture!
'Creepin' Crazy Time' is a zany, Western-tinged bull rush compete with sinewy slide guitar racing around Kinsella's auctioneering shout-outs, only to be followed by the lonesome comedown of heavy-lidded campfire dirge 'Ringer In The Fold'. Gentle bells and lazy, hazy strumming accompany Kinsella's operatic cooing throughout 'She Wander(er)', and '…Is All We Have' conforms quite nicely to our undying appreciation of everything Camper Can Beethovanish. And don't panic once the 'Airaid Air Raid' sirens flood your listening room. You haven't been busted, it's just a buzzkillin' wake-up call to perk up and dig the rest of the album. The hypnotically head swirling chant along 'Song For Ro He Ge' and melancholic dreamaway 'Coming Home Pt III' are particularly tasty.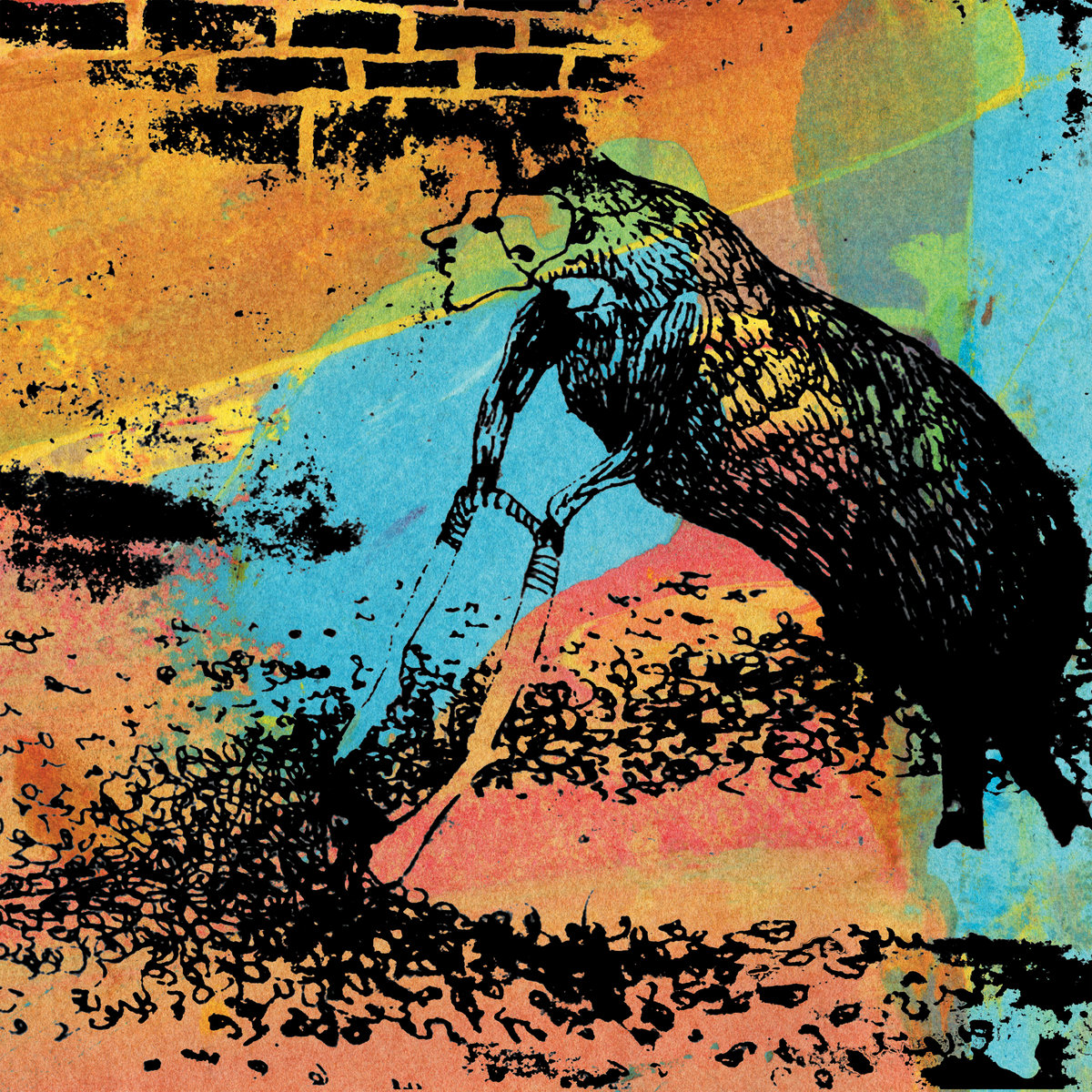 Admittedly an occasionally difficult listen (unless Laurie Anderson and Diamanda Galas are always on your turntable), but in the proper set and setting (wink! wink!), Big Blood is a grower and their dark country is quite magical! As a wise man once instructed, "Roll up for the mystery tour"!
Jeff Penczak
---
Big Blood – 'Dark Country Magic' (Cardinal Fuzz | Feeding Tube Records, 18 September 2020)