'Stati emozionali' by Solo
Exclusive premiere of 'Stati emozionali' by Italian artist Solo, inspired by Stockhausen's early works.
---
"I've always been fascinated by spatialization in music, since I was a kid, listening to Beatles and Genesis, with them sounds "passing through my brain", from right to left and vice versa. When I started studying electronic music, I immediately used that technique, giving birth to 'Stati emozionali', whose audio was at first just stereo, and now 3D."
The song is inspired by the work of the Cologne School of Electronic Music where, in the 50's, first experiments of this kind have been made, giving life to elektronische musik.
"While I was writing 'Stati emozionali' I was thinking about early works by Karlheinz Stockhausen, in particular 'Studie II'. Every sound in 'Stati emozionali' is created out of nothing, by using additive and subtractive synthesis starting from sine waves (generated by an oscillator and then molded) and white noise (filtered): in short, a mathematical work, aimed to create music."
To reach the goal, Solo worked alongside with producer Edoardo Di Vietri, from Hexagonlab Recording Studio.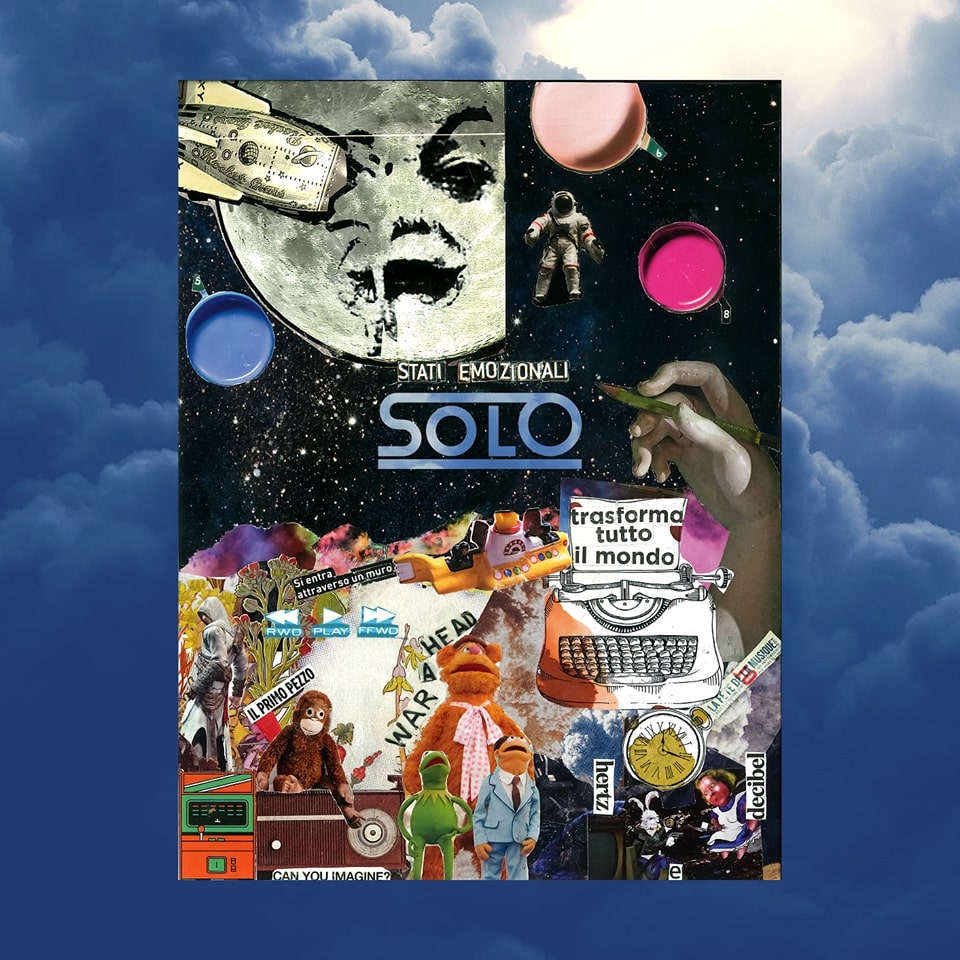 "When SOLO asked to me if I wanted to work on his 8D song, at first I just thought "You're using this f****** 8D, too?!". But, after listening to the song, I had to go back on my steps, thinking it would be interesting working on it. I took and processed any singular sound in order to make 'em "move" as we wanted. All the process has been made "by hand", using Plugin Alliance's dear VR MUSIC."
The artwork is a collage handmade by artist Maria Dori Calabrese; Nicola "Riddick" De Marco added digital effects at a later time.
---
Solo Facebook