Xhol Caravan interview with Klaus Briest
Xhol Caravan originally started out as the 'Soul Caravan', but by the time of their debut Electrip, the members renamed the group to 'Xhol Caravan' and started to play much more bizarre and even 'psychedelic' mix of jazz and progressive rock. Electrip is one of the first 'krautrock' albums, as it was already released in 1969. Interview with bassist Klaus Briest
---
"I had the feeling of going beyond physical and mental borders – sometimes a ride on a flying carpet."
Where and when did you grow up? Was music a big part of your family life?
Klaus Briest: I was born on 3rd of may 1944 in Wiesbaden. I grew up in family of father, mother and my sister in the years after World War II. My sister played accordion and my father played harmonica. So there was music in the family at diverse occasions. But at the time it didn't wake up my feelings for music. Most of the songs I heard were traditional German folk songs and hit singles.
"When I first heard Bill Haley and Elvis Presley and the Rock n' Roll music I was electrified."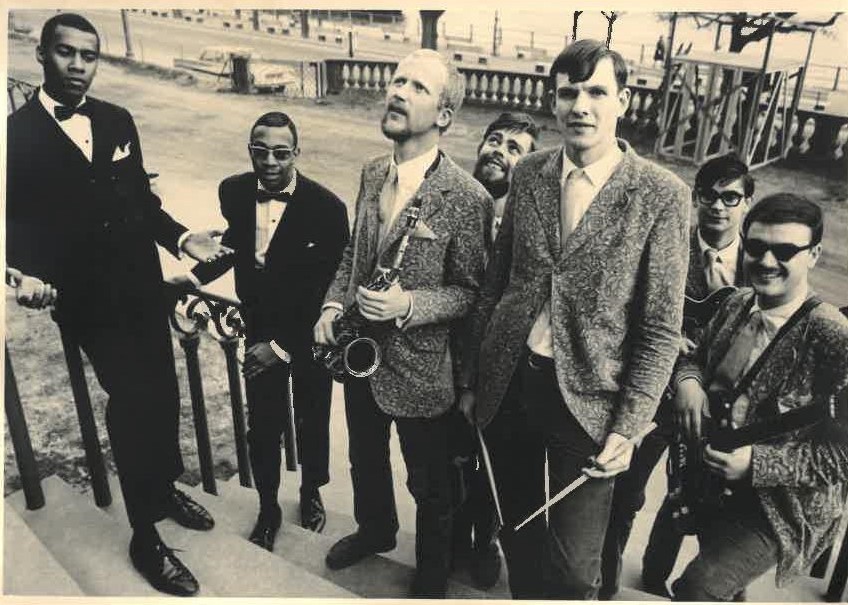 When did you begin playing music? What was your first instrument? Who were your major influences?
When I first heard Bill Haley and Elvis Presley and the Rock n' Roll music I was electrified. As a teenager I often went to clubs in Wiesbaden where a lot of the american soldiers were hanging around. In the club 'Wartburg' they had live bands. My parents then brought me to a guitar teacher. But after six months I quit the lessons. In the meantime I had discovered the bass as my favourite instrument. In the 'Wartburg' there was a band playing quite often cause people liked them. They had a very good bass player and so I asked him to give me some lessons, and he did. I began listening to blues and rhythm and blues. When I first heard soul music I was fascinated by the lines of James Jamerson and I worked on it. By that time I was sure to have made the right decision in changing to the bass – I liked the rhythmical approach playing this instrument as well as the melodic approach, and I always try to combine both.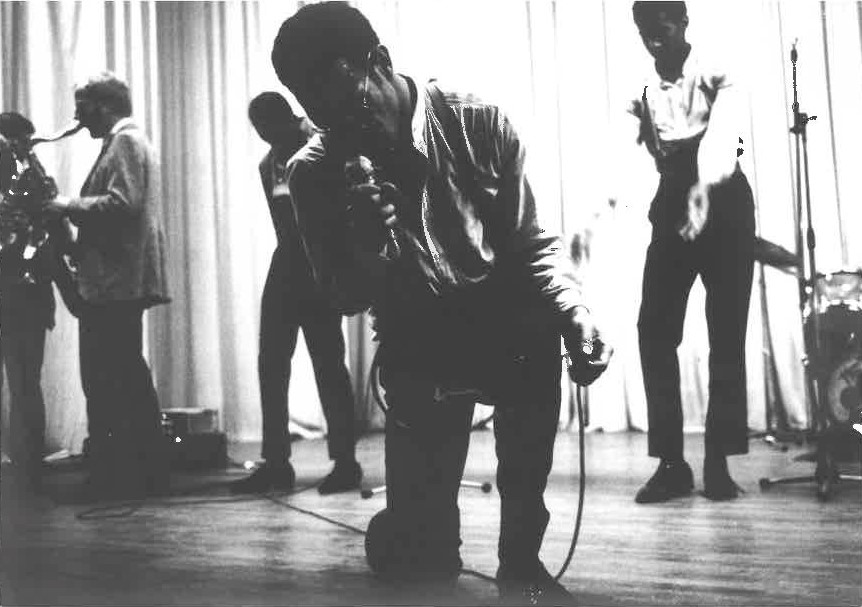 Soul Caravan was formed in Wiesbaden, Germany in early 1967 by Tim Belbe on saxophone, Hansi Fischer on saxophon and flute; Klaus Briest on bass guitar and three Americans; Gilbert 'Skip' van Wyck on drums and singers James Rhodes and Ronnie Swinson. Early concerts consisted mostly over cover versions of American soul artists, such as Otis Redding and James Brown, but the band soon began to rely almost entirely on its own material. What can you tell us about some of the early material you composed? Where did you play and how did you get the idea to form a collective of six musicians?
Actually there was a band before Soul Caravan. I've played with saxophonists Tim Belbe and Hansi Fischer in a group 'Tim and the Times'. When 'Skip' van Wyck got into the band with the drums, he knew two fellows from the army – James Rhodes and Ronnie Swinson. So we were somehow like a caravan, and I think, James had the idea to make the band's name 'Soul Caravan'. With two saxes, bass, drums, and guitar plus the two vocalists we had a perfect line up for playing songs by Otis Redding, James Brown and Wilson Pickett.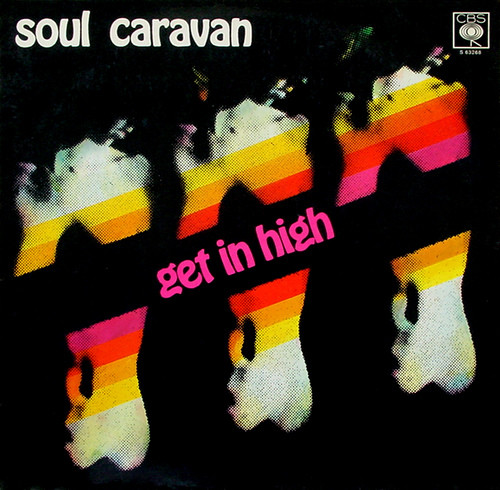 The songs on the Get In High album were our own material, mostly composed by a soul brother named Henry Gaines, singer James Rhodes and Hansi Fischer. And "Land Of 1000 Dances" and "Get In High, Shotgun" were played quite differently than the original versions. Especially the latter gives an idea of the band's future development towards free interpretations.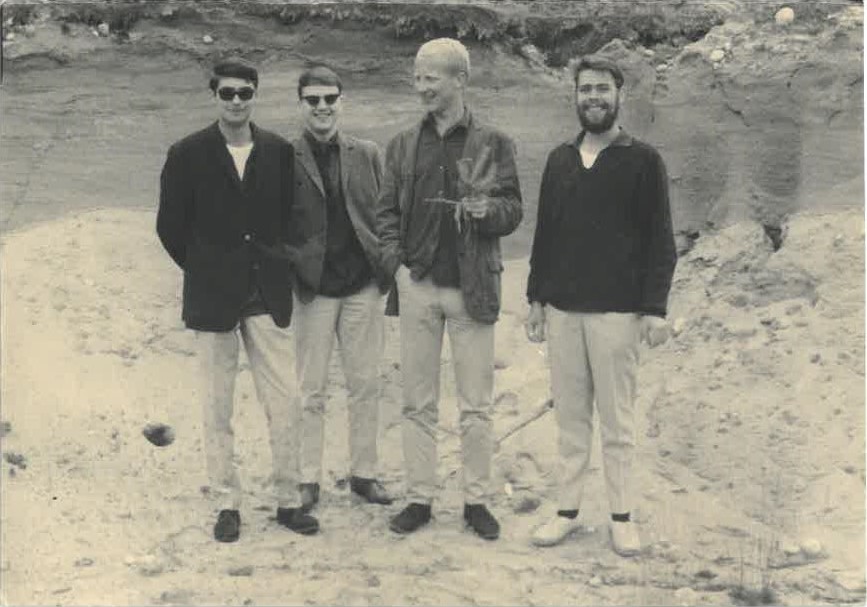 What kind of music did you play very early on?
As I told, my musical interest grow up with early rock and blues music and I liked very much to play it (mostly because of its driving and moving rhythms).
"We were somehow pioneers"
You were very atypical band for the music scene in Germany at the time.
We were somehow pioneers and surfed quite successfully on the big wave of soul music which became very popular all over Germany. James and Ronnie were good entertainers and the show of the band was always something special (I remember James interpretation of James Browns "It's a Man's Man's Man's World" – getting gooseflesh – or when they danced to the music and James finally jumped into a balanced act).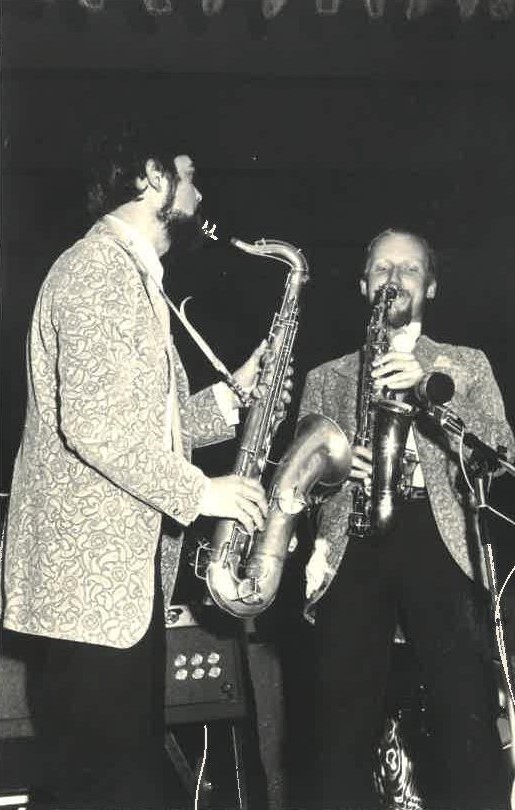 How was the band accepted by the audience?
There always has been an enthusiastic reaction of the audience wherever we played – in clubs or on festivals. We've got the attention of big agents like 'Lippmann + Rau'. They were important agency in Germany and organised tours for The Rolling Stones and for top German acts like Udo Lindenberg and Peter Maffey. From Joachim-Ernst Berendt, the so called 'pope of jazz' in Germany we had an engagement at the International Berlin Jazz Days in 1968 (we accompanied singer Carla Thomas, daughter of blues legend Rufus Thomas, and we performed our own composition by Hans Fischer – "All Green"). In Frankfurt we have been the supporting act for saxophonist King Curtis and the Kingpins. 'Lippmann + Rau' produced our first LP Get In High.
"We wanted to go our own way without having to follow society rules, economic or authorities."
Political disturbances in 1968 were reflected in the band's move towards a more jazzy, psychedelic sound and a changed name to Xhol Caravan. Swinson left the band and returned to the United States about this time. Would you mind explaining what was the main reason to move towards more improvisational music?
What you mentioned in your question is correct – but the band's development to jazz, improvisation and sound experience didn't come overnight. As Soul Caravan we had, for example, titles in the program like "Gemini" – a Jimmy Heath composition which was played by the Cannonball Adderley Quintet and we did our own version of it – or take the Richard Rodgers piece "My Favourite Things" with John Coltrane. The disturbances in '68 were not only political – we wanted to go our own way without having to follow society rules, economic or authorities. For the audience that was a real change – no driving, happy and danceable soul music any more, but real 'far out music'. We were living in a commune and, of course, the stuff we smoked did its work.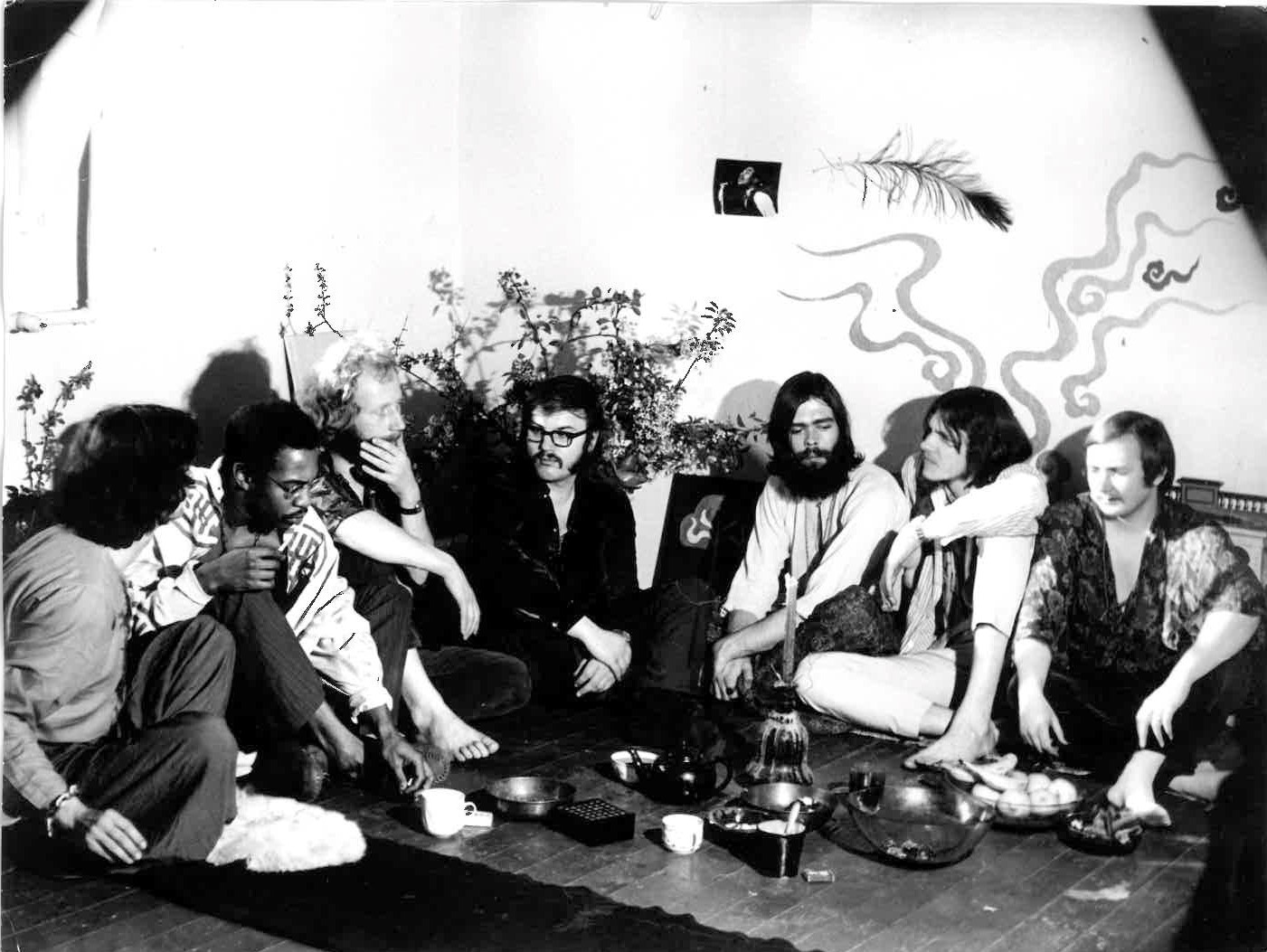 "Pure music of the moment"
Formation of Xhol Caravan: Organist Gerhardt Egmont 'Öcki' Von Brevern joined at the start of 1969. Rhodes left in August 1969, as did Funk, leaving the band without a guitarist. Van Wyck took over vocal duties. What was the main concept behind Xhol Caravan?
We've played on bigger festivals like the Internationale Essener Songtage 1968 and a lot of influential artists were around us (Frank Zappa and the Mothers of Invention, The Fugs, Amon Düül II, Tangerine Dream and Guru Guru) and our band got on with creative sounds, improvisations (sometimes very long) – pure music of the moment. And with Von Brevern the range of sounds increased very much – he was a real master in creative using all the Hammond organ registers.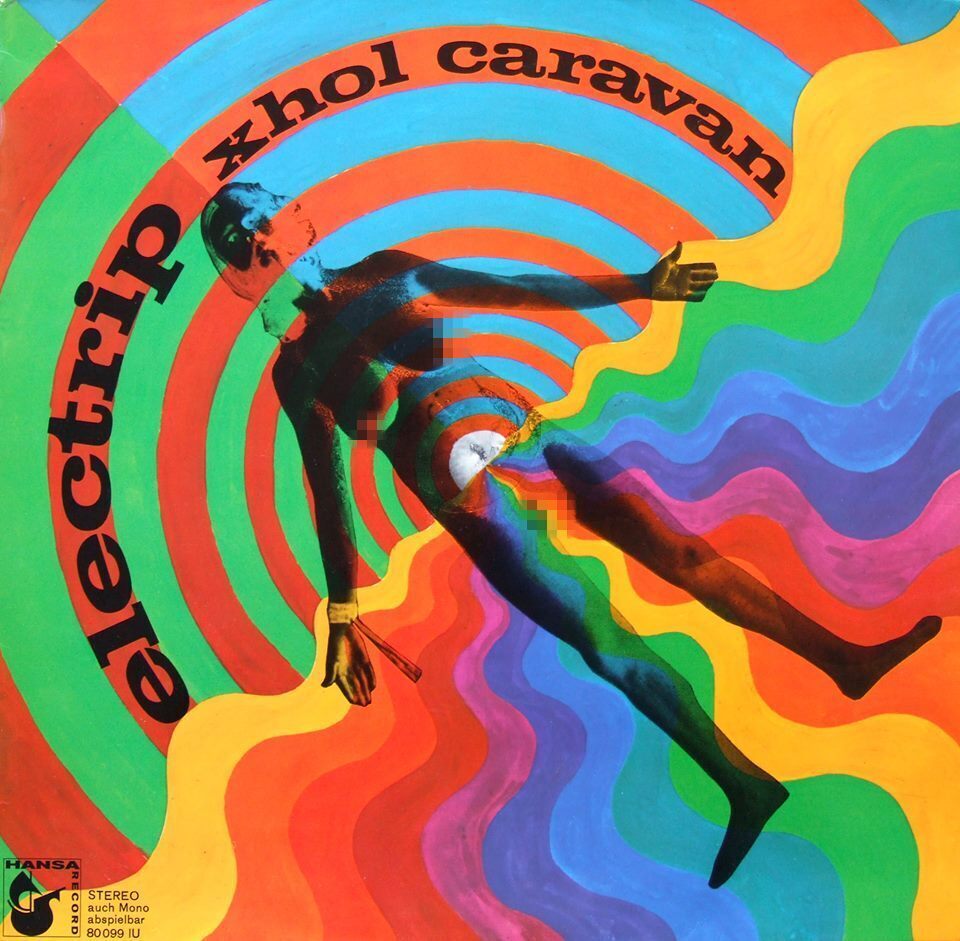 How did you get in touch with Hansa that released your Electrip album?
As far as I remember, we played our piece "Acapulco Gold" in the studio of a German radio station. The owner of Hansa label, Mr. Meisel, heard us and he liked it very much.
This is even before Tangerine Dream, Kraftwerk and Amon Düül II and should be considered as one of the first, if not the first 'krautrock' album. What was the concept behind it? Where did you record it and what are some of the strongest memories from recording it?
Like the album Get In High we made it in a very short time of two days (studio time was / is expensive so the producers wanted to have it done in a short time). We could arrange another setting in the studio – not locked in separate boxes but seeing and communicating with each other.
You did a lot of sound manipulations.
Most of the sound effects were used in the live concerts (for example in the live recording on the Hau-Ruk album) – wah wah, fuzz and a special effect that simultaneously doubled the played sax-line with an octave.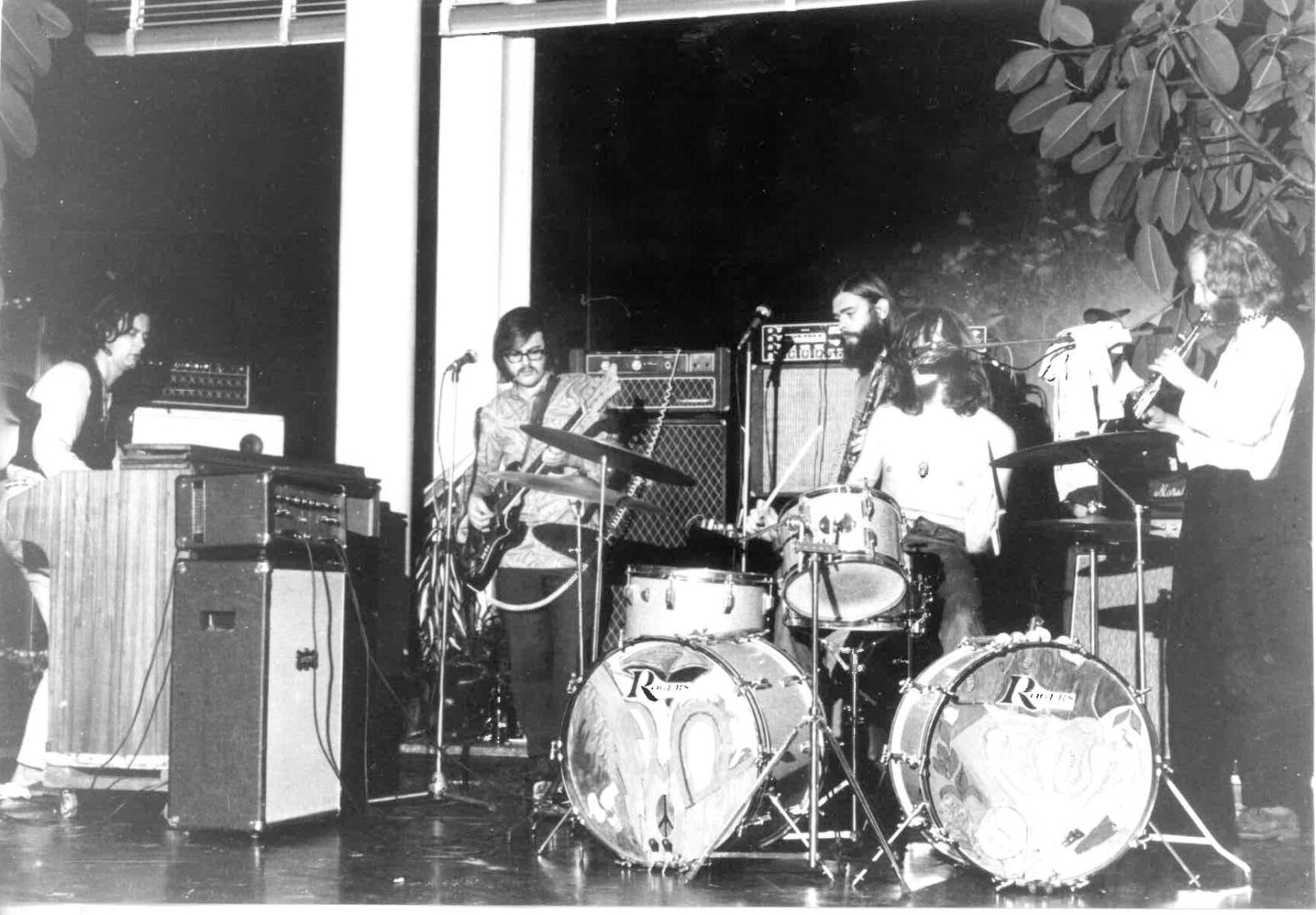 What about the cover artwork? What's the story behind that?
Gigi Brevern, the wife of Öcki, did the cover artwork. As we all lived together and did the music together, there was the idea of putting different parts of the body from every musician together and build a hermaphrodite.
The band released two more albums on Ohr label and reduced its name to Xhol. What do you recall from this period after the first album was released?
Well, the band was on the way towards free improvisation, using all the sounding space of the instruments. And three important elements you can hear in the music: We listened to each other. There was unspoken communication and anticipation. And we had no time limits. Let me put it into a picture: In the most intensive moments I had the feeling of going beyond physical and mental borders – sometimes a ride on a flying carpet. Extremely satisfying!
You also played on Hau-Ruk. What do you recall from the sessions? Was there a certain concept behind it?
As I said Hau-Ruk was recorded live in the 'center' in Göttingen. It's all improvised – the first two tracks have different titles but they are one improvisation.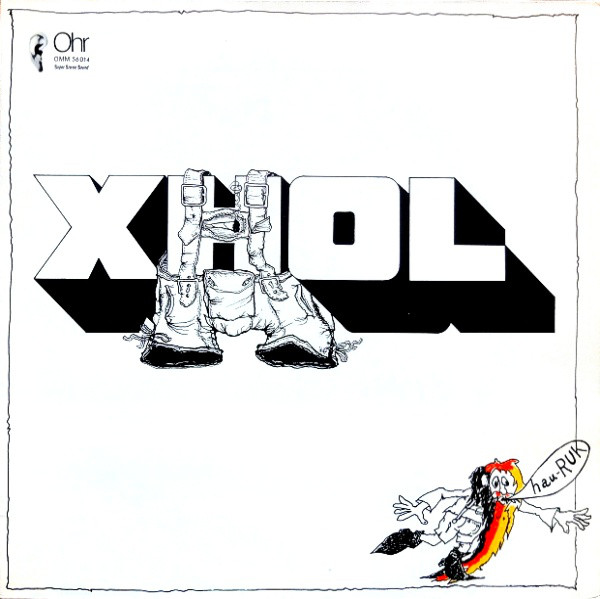 The band dissolved in April 1972. Some fresh recordings were made in 1974 by Belbe, Öcki, van Wyck and Fischer, one which was eventually released as a bonus track on the CD issue of Hau-Ruk.
Before dissolving the band did a final tour for the Goethe institute trough Finland and Norway. After return I decided to leave Wiesbaden and I went up north to Hamburg. So for a while I didn't have contact with the members of the band. I was checking out the jazz scene in Hamburg, played various sessions in the 'Jazz House'. The club was situated next the Spiegel magazine building. And sometimes Udo Lindenberg showed up, playing the drums (as he had done with the band of saxophonist Klaus Doldinger) and comedian Otto Waalkes on the guitar and vocals, both in the beginning of their successful career.
What about Altena 1969 release?
A wild and expressive guitar solo on "Psychedelic Sally", a very dynamic version of "Ole" – there you can hear the band's interpretations of both titles (Coltrane and Horace Silver). The rest are own pieces. In the "Freedom Opera" we have put our own different pieces together using poems in between from Vanilla Fudge and from singer James Rhodes.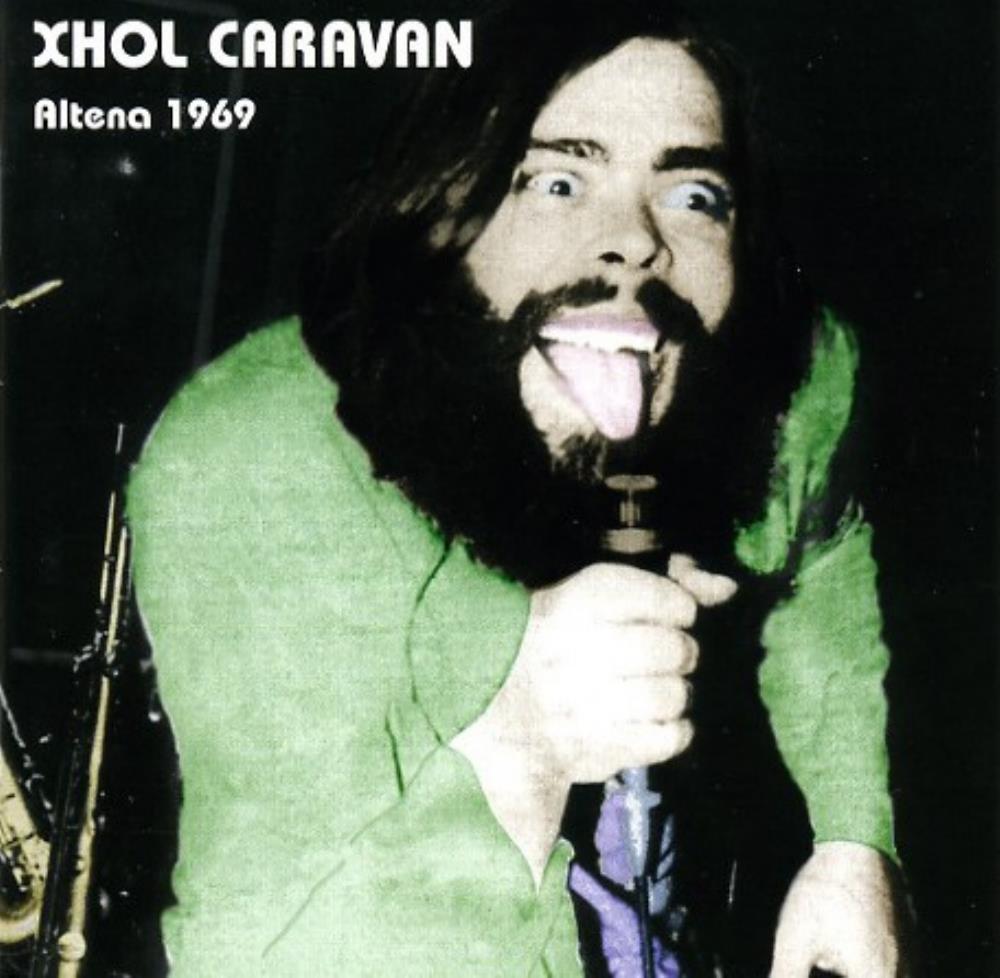 You also appeared on other albums like Hyperthalamus by Dennis. What do you recall from working on that album?
During my time in Hamburg I met drummer Carsten Bohn from Frumpy at the Jazz club. That's how we've got together. He knew a sax player and pianist from Bremen and we putted this little band together. Mostly improvisation – for me it was a little bit like continuing Xhol somehow. After that I moved to Bremen (where I'm still living) and had my studies at the Bremen conservatory (double bass, piano and education of children in the age before the elementary school).
Is there any unreleased material?
I don't know about material where I was part of.
What currently occupies your life? Any future projects we should expect?
What can I say? Music – of course. With my actual band Groove Collection I play mostly structured pieces, but there is still enough room and space for improvisation and solos. And, by the way, when I took part of sessions with local Bremen jazz musicians, although I was clean from any drugs, the intensive and satisfying moments came back (as I described earlier). With Hans Fischer and some younger musicians we have done three Soul – and Xhol Caravan revival concerts in Wiesbaden and Mainz. We had an engagement for August to play on the 'Tropentango' festival, but corona makes it impossible. But I still have it in mind.
What does improvisation mean to you and to your perception?
Well it's the reason why I still enjoy to play and be interested in music. I wouldn't like it to repeat a musical program over and over every day.
Thank you for taking your time. Last word is yours.
Since I'm playing music I have always followed my personal musical guide-line. It started with rock n' roll, blues, rhythm n' blues, soul, funk, fusion, afro-cuban and salsa, big band jazz (with The Jazzinvaders including three tours through Ireland) with lots of swing pieces up to my actual band Groove Collection which covers my favourite stylistics jazz, latin and funk. For these reasons I'm using three different basses – the upright bass for swing style, a 6-string bass for jazz and latin styles and a 4-string bass for funky interpretations. So I can produce the perfect sound for any musical style. I'm still enjoying it.
– Klemen Breznikar
---
Groove Collection Official Website