'The Creation Hymn' by Kingnomad
Exclusive premiere of 'The Creation Hymn' by Kingnomad.
---
Sweden's 70s revivalists Kingnomad are set to return with their third LP on Ripple Music! 'Sagan Om Rymden' is a genuinely progressive record, providing an uplifting and shimmering journey through the ages of rock. Its sleek blend of oriental patterns, glowing organs and spatial adventures make it a bewitching piece of music.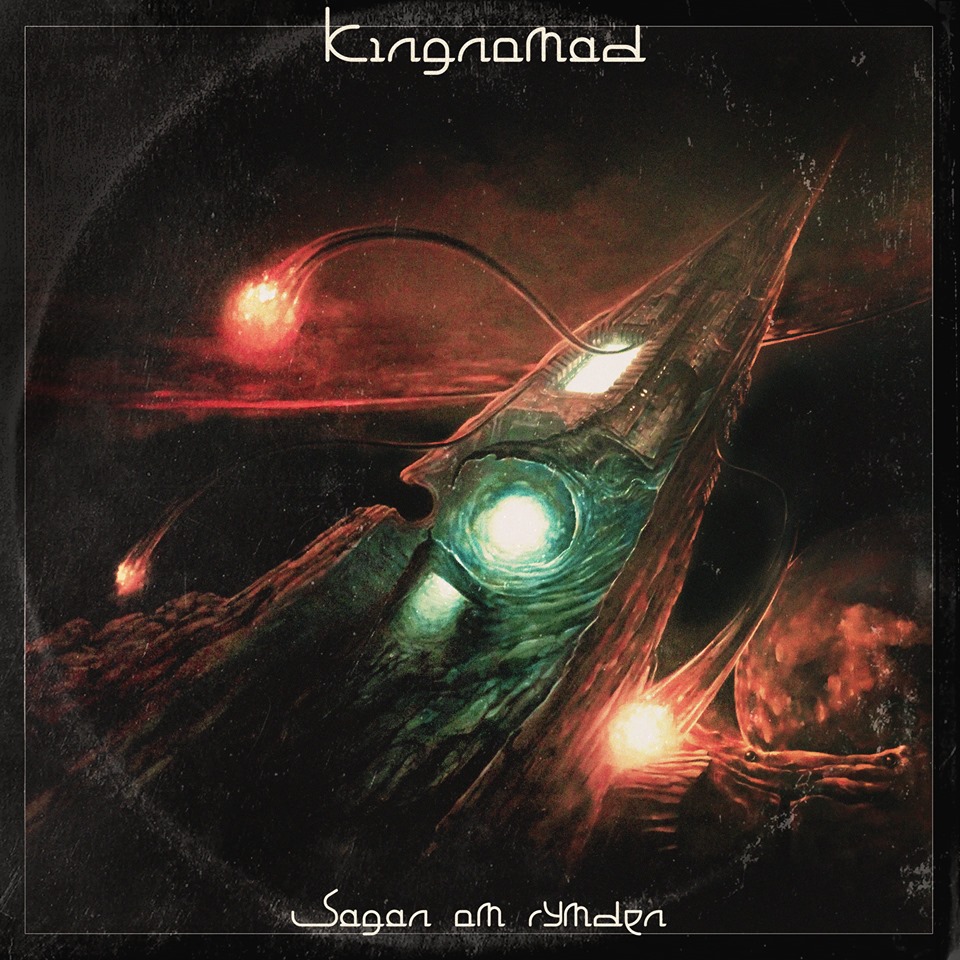 The band formed in 2014 in a small forest village in northern Sweden. Best friends and neighbors, Jay and Marcus had the desire to create a blend of old 70s sound, nice haunting vocal arrangements, and lyrics that could carry you off to dark and distant worlds. Bass maestro Maximilian was quickly recruited, alongside legendary punk drummer Andreas. Five songs were recorded and came to the attention to US independent label Ripple Music, who released four of them onto their 'Second Coming of Heavy' split vinyl series. In 2017, Kingnomad release their debut album 'Mapping the Inner Void', a heavy psychedelic piece filled with Lovecraftian soundscapes. Songs kept on coming, quickly leading to its followup 'The Great Nothing' in 2018. With their third album, Kingnomad keep evolving to higher grounds, never standing still while maintaining their trademark "Nomad vibe".
New album 'Sagan Om Rymden' out July 10th on Ripple Music
European preorder / North American preorder
Kingnomad are:
Mr Jay – Vocals, lead guitar, piano and assorted synthesizers
Mano – Drums, percussion and backing vocals
Marcus – Guitars and MicroKorg
Maximilian – Bass and backing vocals
---
Kingnomad Facebook
Kingnomad Instagram
Kingnomad Bandcamp
Ripple Music Official Website