One Eleven Heavy interview
Transatlantic psychedelic rock resurrecting the joyful, altered reminiscence of the first wave of Cosmic American Music.
---
One Eleven Heavy plays music laced with lush three-part vocal harmonies and two-part harmonized guitar licks, recalling those classic Allman Bros runs at the same time as it brings to mind timeless classics by Hendrix, the Stones and, of course, the Dead.
Would you like to talk a bit about your background? Where and when did you grow up? When did you begin playing music? What was your first instrument? Who were your major influences?
Nick Mitchell Maiato: I'm from a small city in Yorkshire, UK called Bradford, which is probably most notable as the birthplace of the artist David Hockney. I lived there until my early 20s. My maternal uncle Charles (also my second name) played American Primitive-style guitar and harmonica beautifully in the 80s and was something of a stifled artist – he was very influential in helping shape my musical development. If you've ever read Zodiac Mindwarp/Mark Manning's excellent Fucked By Rock autobiography, Charles is discussed at length in the opening chapter. Anyway, from a very young age (like six years old), he played me Dr John, Yes, JJ Cale, Aerosmith, Johnny Winter, ZZ Top, Ramones, Sex Pistols, Ry Cooder, Bonnie Rait… He really loved all kinds of guitar players and would always be showing me videotapes of guitarists ripping it, which I guess rubbed off on me.
I started playing guitar when I was 13. I was into Mötley Crüe and Iron Maiden and Aerosmith and Slayer and Metallica at that point. I'd been through a very early punk phase in my pre-teens and my teens were my metal years. I just wanted to play like Joe Perry at that point (maybe I still do a bit). I got into the whole Laurel Canyon scene loosely via Oliver Stone's The Doors movie when I was 15 – Neil Young, CSNY, Byrds, Zappa, etc. That led to Jefferson Airplane, the Dead, etc. I had a little Black Crowes obsession going for a minute at the turn of the 90s. Then that decade opened me up to Mudhoney, Nirvana, Pavement, Flaming Lips, Dinosaur and the whole indie rock scene.
James Toth: I grew up on Staten Island. I started playing bass / guitar when I was about 11, inspired almost entirely by death and thrash metal. As far as actual songwriting goes, I was a late bloomer, and didn't write my first 'real' tune till I was 18.
When and how did you all originally meet?
Nick Mitchell Maiato: I met James Toth first when he came through Manchester in, I guess 2008 or 2010. I'd been a fan of his former outfit Wooden Wand & The Vanishing Voice initially and hosted a solo show for him. We became fast friends, based on a strangely similar musical upbringing and we found we were similarly obsessed with Neil Young, Grateful Dead and, notably, Royal Trux.
We talked about starting a band for years and then, when I was offered the chance to contribute a track to a Bert Jansch tribute album that was due to come out (but never did, actually), I called James and we started the band. Our first choice of bass player was Royal Trux bassist Dan Brown, who we both knew a little bit from social media. He remarkably said yes. We decided it would be cool to have a piano player so we could stretch out into those ethereal jam zones and James knew Hans Chew from his days in NYC and I did a little bit via his wife Melodie for whom I released an album in 2015 so we asked him and he came in.
We met Jake the drummer later, actually via a fan recommendation on Twitter but that was later. On the first album, Ryan Jewell played drums, who we all knew from the sub-underground scene, and who was now playing with Ryley Walker, Chris Forsyth, etc.
Can you elaborate on the formation of your band? Who's in the band and what do you all play? Have you all made any changes to the lineup since you started or is this the original lineup?
Nick Mitchell Maiato – guitar and vocals
James Toth – guitar and vocals
Dan Brown – bass
Hans Chew – piano and vocals
Jake Morris – drums
Nick Mitchell Maiato: Jake is the most recent addition to the band. There's this guy Bryon in New York who's an old jam band scene guy who now follows all the young guns on the scene – Garcia Peoples, etc. Well, he saw that we were looking for a drummer and he tweeted that we should get Jake Morris from Stephen Malkmus & The Jicks to come play with us, so we asked Jake and he was like, "count me in," immediately.
We met Jake the day before our last tour and the last time any of us saw him was the last day of that tour in September, so yeah… that's what you might call a developing relationship. Though everyone loved him off the bat.
Is anyone part of any other musical project?
Nick Mitchell Maiato: I was in a band called Desmadrados Soldados De Ventura before this and, in absence of any One Eleven Heavy activity due to this COVID-19 thing, I've been working on some stuff on my own.
The other guys… Dan used to be in Royal Trux and, before that, '68 Comeback; Jake has his own band Blessed Chest and has played drums with Stephen Malkmus & The Jicks for the past 12 years. Hans played extensively with D. Charles Speer & The Helix and Jack Rose, and has played with everyone from Garcia Peoples to Endless Boogie to Steve Gunn to Hiss Golden Messenger at various points.
James Toth: I pretty much reserve all of my songs for this band. My previous project, Wooden Wand, is no longer active. I do have a few collaborations in the works, but the music of those projects is entirely unlike the music made by 111H.
How do you usually approach music making?
Nick Mitchell Maiato: It's tricky due to the distance. I think the average 'commute' between band members is around 2,500 miles. So, we share demos and have a hellish, out-of-control email thread by which we maintain communication. Then we get together, rehearse quickly, rush out a recording and tour whenever possible, also with very little rehearsal. I think there's a strong desire among all of us to change this approach somehow so that we can spend more time just playing together and feel more prepared, rather than doing everything in these short bursts of activity, which just aren't conducive to growing as a band.
James Toth: I think Nick and Hans approach writing very differently than I do. From what I have observed, Nick and Hans are stonecutters: sculpting and chipping away at a tune until it's absolutely perfect. I am both envious of and inspired by this method because, well, Hans and Nick tend to only ever write great tunes; not a lot of 'outtakes' from those guys. I tend to write in batches, in a kind of fever, and try to write as many tunes as I can and then vet them later. I'll write four songs in an afternoon, but only one of the might be any good. I guess for me songwriting is less a craft than a compulsion.
I've never really thought about it before answering this question, but all of these individual habits of the group I've just described tend to carry over into the studio, too. I like to work fast. The others are perfectionists to varying degrees. We meet in the middle. It's a good setup because I think we're always learning from each other. I know I have certainly learned a ton from everyone in this band.
Can you share a few words about Live At Jam Castle album out via Was Ist Das?
Nick Mitchell Maiato: Andrew Shelp, the great guy who organises Milwaukee Psych Fest, set us up with a house show in Plymouth, Wisconsin on our last tour. I don't think any of us had any idea what to expect – whether it would be a bunch of fucked-up kids or what…
Anyway, as it turned out, the show was run by this insanely amiable contractor guy called Curtis Voight in his 30s who had a huge self-built house with a large, well-equipped home TV and sound studio above his garage. He treated us amazingly, had a barbecue truck brought in for the gig, recorded the whole thing (including video) and yeah… they were the recordings that became Live At Jam Castle, which mine and Toth's old pal Ned at Was Its Das? offered to put out.
It wasn't necessarily the best show of the tour, but definitely the best recording and we thought it would be nice to get it out there as a document of that period.
After the Jam Castle show, by the way, we rode around for three or four days with Curtis's bass, which we'd accidentally packed into our van, without even noticing. We must have loaded it in and out of three venues before we noticed it was there. We had to ship it back to him from Bloomington, Illinois (thanks to Reverberation Records for helping us with that!). That tells you something about the level of consummate professionalism in this unit.
In 2018 Kith & Kin Records released your debut Everything's Better and last year Beyond Beyond Is Beyond Records released Desire Path. Would you like to share a few words about those two albums? How would you compare them?
Nick Mitchell Maiato: Me and Scott McDowell from WFMU radio in New Jersey, who also acts as our kind of Manager/PR guy, set up Kith & Kin with the express intention of releasing the first record. It got some nice press and that's when BBiB said they'd like to do the second one, which came out in September last year and, I think, is a better record, all-round.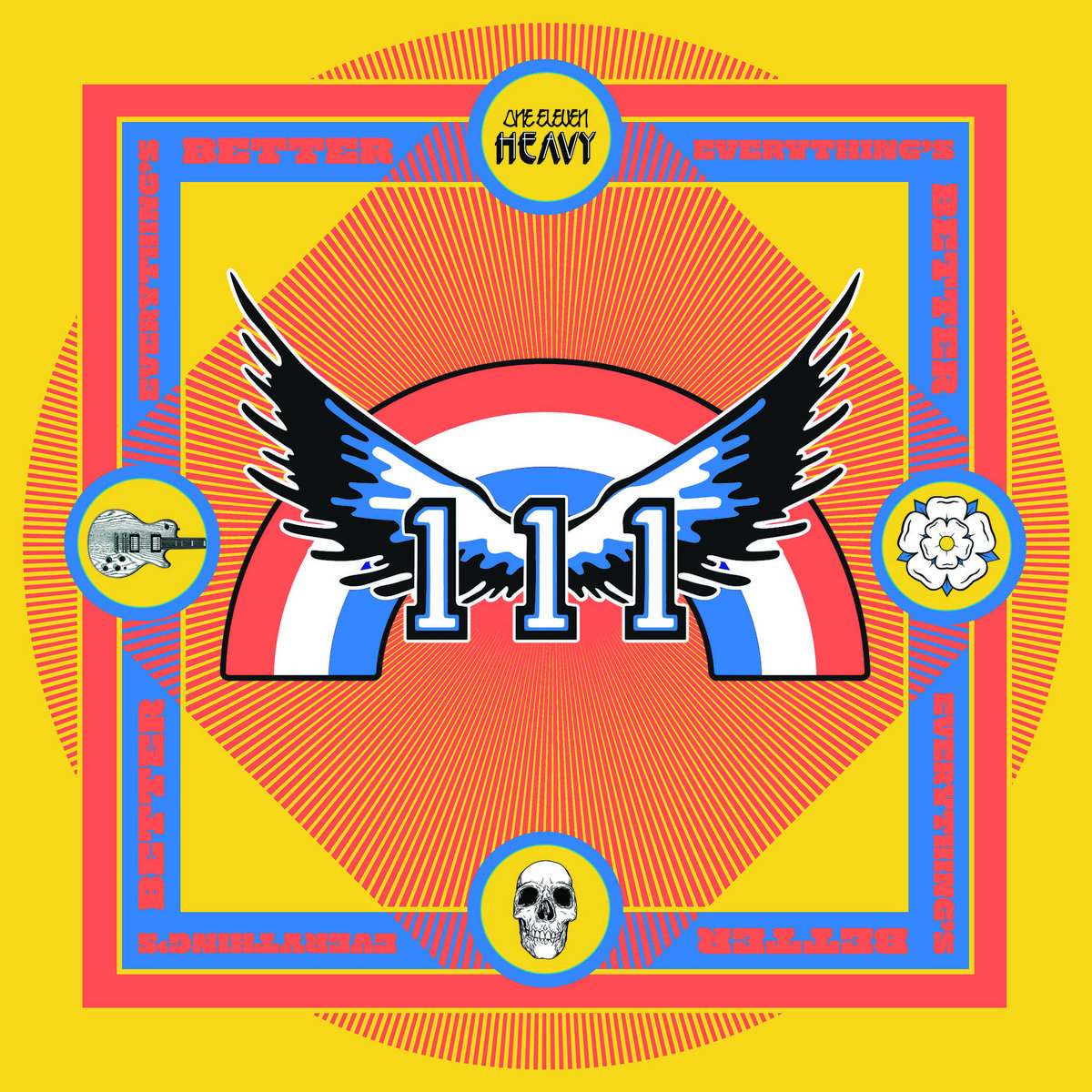 The first one had my fave of James's songs for the band so far, "Peaking In The Middle" and what is probably considered my best contribution to the band, "Old Hope Chest".
The second album jams harder and my guitar playing is better and Hans has his first two contributions to the band on it. I consider "Chickenshit", "Wild Hair" and "House of Cards" to all be great songs that are, I would like to think, indicative of where we can take this thing in the future.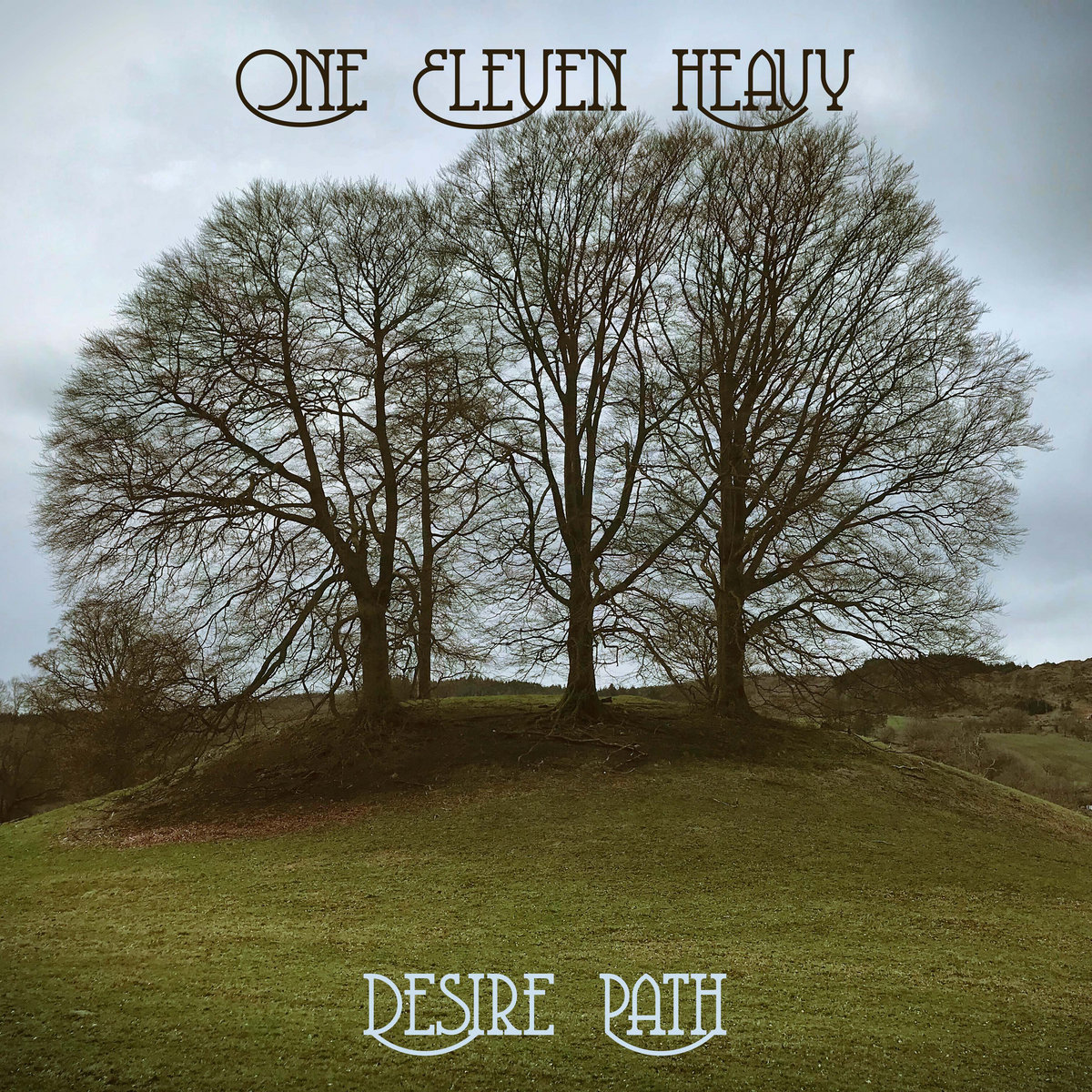 James Toth: I'm really proud of both albums but I think Desire Path better reflects the character of our band. We were still all very polite and deferential when we were making Everything's Better, but by the time we went in to record Desire Path we'd toured and really gotten to know each other. Occasionally that meant the gloves were off, but the gloves need to be off sometimes because only honesty can produce honest music. Also, after our first few tours, I began writing specifically with this band in mind—"oh, Dan will love this;" "Oh, this is totally Jake's vibe"—to reflect not just the personality, affinities, and habits of Boring Old Me but the group as a whole.
What kind of process do you have at mastering material for the release?
Nick Mitchell Maiato: The mix on Live at Jam Castle was done by Hans, who was probably best placed to do it just because he knows our sound as well as anyone and he's a burgeoning sound engineer, himself. The mastering was done in England by an old friend of mine.
I was fortunate enough to play in Desmadrados Soldados De Ventura with the fantastic, Manchester-based guitarist and sound engineer Dom Tanner. He has been mastering stuff for me, my bands and my labels for the past five or six years. Dom's the kind of guy who could sharpen rubber. He just has this weird ability to hear beneath the recording and pull out elements you didn't even know were there.
"I wouldn't rule out a double album!"
What are some future plans?
Nick Mitchell Maiato: We had two major activities scheduled for 2020 that have both been postponed due to the coronavirus pandemic. The first was a West Coast US tour, which I am particularly bummed about, as I'd never been out there. The second was an album session in Tennessee in August at Hans's new ranch studio.
So far as I know, both of these things will be rescheduled, but I'm not sure when at this point as we just don't know when it's going to be safe to travel, plus we have to work around Jake's schedule with Malkmus to some degree.
James Toth: We were all set to record our third album in August, but the pandemic obviously put those plans on hold. As frustrating as it is to be inactive, I think the silver lining of this will be that when we do finally meet up again to record in 2021, we'll all be brimming with new material and new ideas. I wouldn't rule out a double album!
In your dreams, who are you on tour with?
Nick Mitchell Maiato: I'd imagine, for most of the other guys in the band, that these dreams have already materialised to some degree with their other projects. At least in terms of 'heroes' or whatever. I like checking out what the guitar players are doing, so yeah… any band with a great guitar player would be cool to watch every night.
I was sickened by Neal Casal's death last year. I thought he was one of the most sensitive players around and I saw him play a bunch over the last few years. Last time I saw him in New York, he was playing a b-bender and just looking really confident and at one with his instrument. Yeah, I would have loved to gotten to see him at work every day to see what I could learn.
I hope the pandemic will end soon… How are you coping with it?
Nick Mitchell Maiato: I've been locked down here in Valencia, Spain for the past two months and yesterday was the first day my wife and I were allowed to leave the flat at the same time. Today, we're headed to the beach to check out a house there as this whole thing has made us realise we want to get away from the bullshit of city life. The avant-folk guitarist Mike Cooper lives on the next beach down and he's constantly asking me why I'd choose to live in a city with a beach and not live on the beach, so I'm exploring the options. We're also looking at the mountain regions.
The good thing about the lockdown (if not the pandemic, of course) is that it's forced me to be creative with my time indoors, so I've written and recorded a lot of music, some of which will surely end up on the next One Eleven Heavy record.
Let's end this interview with some of your favourite albums. Have you found something new lately you would like to recommend to our readers?
Nick Mitchell Maiato: I think everyone should hit Discogs and buy up everything on the Raccoon Records subsidiary of Warner Bros., which was run by The Youngbloods in the early 70s and was consistently amazing. Especially The Youngbloods' Good & Dusty, the first Jeffrey Cain album, Joe Bauer's Moonset LP, Michael Hurley's Armchair Boogie and the first High Country album.
Also, everyone needs to hear La Leyenda Del Tiempo by Camarón, which has been a massive inspiration to me this past year, living in Spain. It's the best example of flamenco prog you'll hear with an incredible drummer, insane palmeros clapping throughout and the greatest male flamenco singer of all time.
I'm also unofficially campaigning for Catalonian singer Sisa to get the credit he deserves. His 1976 album Galeta Galàctica (Galactic Cookie), which my wife hipped me to, is one of the best records I've heard in years. Like Fairport Convention meets Klaus Nomi or something. I say I'm unofficially campaigning – I'm actually reluctant to hand him over to other people and want to keep him 'our little secret' to some stupid, selfish degree.
Of all the stuff I've heard in the past year or so… Elkhorn, Rosali, Mdou Moctar, Garcia Peoples, Howlin' Rain, Wet Tuna, Swimming Bell, Sunwatchers, Chris Forsyth, Sunburned Hand of the Man all have great records out. It's never-ending, really, isn't it?
James Toth: Nick has me listening to Malo lately, a band that, prior to the death of Jorge Santana, I wasn't really super aware of. Some great stuff there. Also been on a big Unicorn kick. Man, that band was terrific! And then there are, of course, my usual favorites and daily jammers: pretty much anything on ECM, arguably dated 90s ambient, latter-day Los Lobos, and avalanches of live Zappa, Dead, and King Crimson. Reliable mood-elevators, all. Music is the best.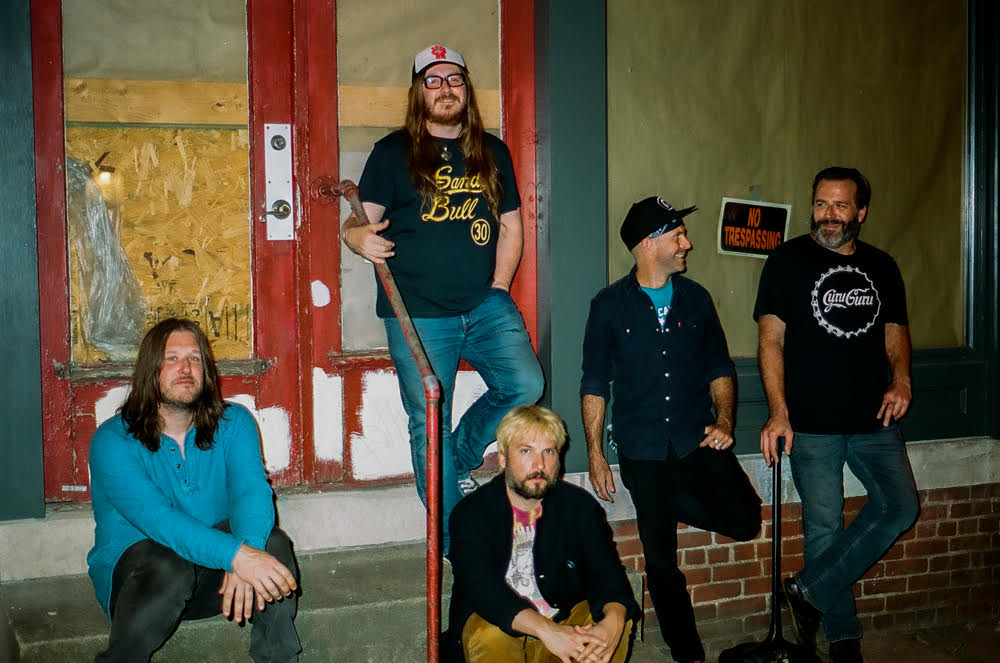 Thank you. Last word is yours.
Nick Mitchell Maiato: Well, thank you very much to all the people who supported us on our last tour. And to all those venues and promoters who booked us for the West Coast. We really hope to make it happen sometime soon and hope you'll hang in there so we can get it together sometime on down the line. Also, thanks for talking to us Klemen, it's been fun.
– Klemen Breznikar
---
One Eleven Heavy Official Website
One Eleven Heavy Facebook
One Eleven Heavy Instagram
One Eleven Heavy Twitter
One Eleven Heavy Bandcamp