Beau – 'The Magic Of Public Relations' (2020)
Born in 1946 in North England, Trevor Midgley has always loved words and word-play, reflected in stage-names too: C.J.T. Midgley first took the stage in The Raiders, who laid four tracks in a BBC studio while in their teens. (They had a roaring reunion in Leeds in 2001.) As Beau he released two albums for John Peel's Dandelion label in 1969 and 1971, as well as contributing to their great sampler the next year as John Trevor. Indeed, erudite language is a trait among Dandelion artistes, with the probable exception of Stack Waddy of course.
---
That label's first single by Beau, the hypnotic 1917 Revolution, was said to have inspired America's world hit A Horse With No Name and reached number one in the Lebanon. In this century Beau has also released, through various labels, acclaimed albums of electronic music under the moniker Simfonica. The full-band of his musical origins was echoed with Fables And Façades (2012, Cherry Red) from 1978-2000. The prolific singer-songwriter has also appeared on Angel Air Records, Fruits de Mer, Ritual Echo, Salvation Records as well as Japanese releases, and co-wrote with Tractor's Steve Clayton Warhol—The Musical. Last year's Damascus Road saw some controversy when the cover art was replaced, a case of PC falling so far back that it slipped a disc (no pun intended). Mr. Midgley even had time to pen Dylan: Contraband about the minefield of bootlegs.
So, in this viral age we find ourselves caught up in, comes the witty 15-song collection The Magic Of Public Relations, returning to one of his fortes mixing historical tales (Sergeant Warnock; Edna & Jack; A Tale Of Apollo 11) with contemporary insights where the amusing and caustic satirical rub shoulders like a new alternative hand-shake. This wordsmith always takes us on a linguistic rollercoaster: usually rhyming couplets, there is a ton of invention that's never banal, boring or expected. Metaphors—in a broad lexicon: miscreant, scroat, spittoon—fly like barbs, indeed targets might get a tomahawk rather than mere rubber tips. Melodies are the struts for his craft, words are the fabric clearly designed as the focus, as was the subject of his book.
The opening title track's guitar style noticeably differs in its dirge-like chords, an appropriate sarcasm for lyrics about public relations and its 'happy happy' spin on events. The Ship, tangentially, is about Brexit and successive governments not only visionless but seemingly without sight itself. As the great poet Francis Thompson decried 150 years ago, the public confuse legislators (politicians) with administrators. Hard, Hard Road is a recurring theme in recent albums about politicians' unfortunate habits and buck-passing "a la mode" where a "nod and a wink" is enough to replace alternatives of thinking … and modesty, a theme also in Burnishing My Credentials when they're left behind.
Literature surfaces in Philosopher's Retreat (a pub, where Wittgenstein is ale of the month!) and the wry Letters Of Life, imagining Anon is a single entity down the ages (since the Four Gospels too). The opposite is now fashionable: names but little content on public media, what Gore Vidal lamented as people today full of opinions but no thoughts. Where Is The Justice In That lampoons those "made and betrayed by the Twitter brigade" from "hero to zero"! Rhetoric with an edge not sledgehammer. If an antidote in this age is too much to hope for, music-lovers can find a counterirritant, an antitoxin serum like this.
Endless puns flow, not least in Luis 'El Chapo' Chihuahua over a suitable guitar style, about a dog in Ormington, and allegedly fictitious Bettermorphosis on modern poets, who dictate but unable to even punctuate. Asking For A Friend is a 'homage' to celebs, whose occasional obscenities emphasize 'care'. Sex, Drugs & Ballroom Dancing (the promo video too) is also a hoot: if you want crime to pay, become a lawyer. Humour is ever-present on Beau's shanties for the unmoored; almost hymns for the homestead that for others might become laments or singalongs for the sing alone, but not here or in any of his work, absent as love songs cloying others' repertoires. Whereas Laura Marling, for example, lately shackled herself to a PhD degree—modern 'education'* is more allied to control than what was historically understood by the term—Beau is outside such confines where qualifications mean coping, much effort little fruit less wisdom just ticking boxes; he prefers the university of life and experience, interprets by his own lights not curriculum and committee.
Equally timely as it is timeless are his tales of historical experience. Sergeant Warnock, a poignant song about an almost lost generation, was a professional soldier whose remains and objects including a note 'bring me home!' found by French detectorists on a World War One battlefield. Edna and Jack, the longest track at over five minutes, recalls not Kevin Coyne but the ill-fated romances of World War Two when the 'Brylcreem Boys' of the RAF held sway across the water from the appropriately 'stinking breath' of the Nazis. Unusually, A Tale of Apollo 11 spotlights the characters of astronauts remembered for other reasons.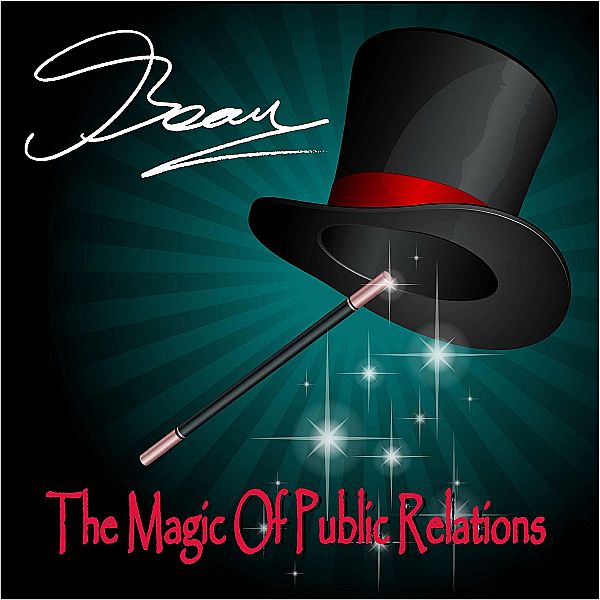 We mentioned Dylan and there are also distant echoes of Roy Harper, Tom Paxton, even fellow 12-stringer Lead Belly, in his 11th Cherry Red album opening this decade. Amusing, satirical with a snap when called-for, this Sancho Panza of the Harmony conjures the ethos of these crazy times. As one reviewer put it, in this age of fake news and social manipulation it's reassuring that songwriters like Beau still care to cut through those web-like snares, truth-seeking while still witty and refreshingly original. And Beau is one of the sharpest there is.
*Facts from outside the classroom: Chinese fleets first 'discovered' America (and Australia) not Columbus; Britain supported the Confederates in the American Civil War; the British (/German) Royals pro-Hitler in the 1930s; Churchill was an arch snob who bragged he never paid tax in his life because the British are too stupid to notice; it is a criminal offence in Poland to say Poles helped Nazis, illegal in most US states to support Palestine or opposition to Israel in public-talking including universities; bank credit is indirectly lending one's own taxes etc.
– Brian R. Banks
---
Beau – 'The Magic Of Public Relations' (Cherry Red Records, 2020)