The Eighteenth Day Of May – 'The Eighteenth Day Of May Retrospective' (2020)
The beloved acid folk sextet only released one album during their brief three-year existence fifteen years ago, but they captured the hearts and minds of British folk fans through their effective moulding of traditional British tunes from the likes of Steeleye Span with the more eclectic electric offerings from Fairport Convention, Incredible String Band, and Pentangle.
---
Obvious fans of a laundry list of other seminal bands like Trees, Forest, C.O.B., Tir Na Nog, et.al., they even expanded their palette via covers of everyone from Spacemen 3 ('Mary Anne') and Buffy Sainte-Marie ('Codine') to the Brian Jonestown Massacre (a faithful stab at 'Dawn'), all included herein. This 2xLP set collects most of their album (the brief final track, 'The Mandrake Screams' is mysteriously omitted), selections from their two singles, and tracks recorded for a sophomore album that never materialised. So while it's not their completed works, it's as close as you're probably going to come without forking out oodles of cash and tracking down the tree or four remaining songs. Perhaps a future CD release will someday save you the trouble.
But let's concentrate on the 20 tracks we have to hand, including their eponymous "theme tune" as it were, 'Eighteen Days' which kicks off the album. A hazy, mesmerising glow hovers over the proceedings, from its lilting melody to its enveloping wall of sound arrangement and production which make excellent use of dulcimer, mandolin, and glockenspiel throughout. 'Sir Casey Jones' is not the old Grateful Dead nugget, but a jangly Byrdsian effort which flexes their poppier muscles and again makes excellent use of mandolin, and 'The Highest Tree' brings a countrified hoedown vibe to the party.
The excellent single 'Hide and Seek' evinces a heady Pentangle groove (they also deliver a dreamy version of Bert Jansch's 'Deed I Do'), and instrumentals like 'Twig Folly Close' offer an upbeat Albion Country Band groove. Their rendition of 'Lady Margaret' builds to a headswirling crescendo that challenges anyone who claims Shirley Collins, Buffy Sainte-Marie, or Trees have recorded the definitive version. The Byrds, ca. 'Ballad of Easy Rider' are all over the freeflowing charmer 'Monday Morning's No Good Coming Down' and the sitar flourishes throughout the hallucinatory 'The Waterman's Song To His Daughter' raises an already brilliant album to an unholy level!
Elsewhere, 'Seven Dials' (surelya potential second album highlight) is a heartlifting marching singalong toetapper for the ages and their six-minute revamp of Richard Fariña's 'Quiet Joys Of Brotherhood'may out-excel Sandy Denny's and is closer to the rare Fairport Convention take. The other "second" album tracks like the barnstorming whirlwind of 'Stone Cold', 'Would Be King' and 'Tell Me Tomorrow' all suggest a more electrified psychedelic folk direction that we are honoured to finally hear. And their dreamy meltaway 'Mary Anne' will make you forget the Spacemen 3 original!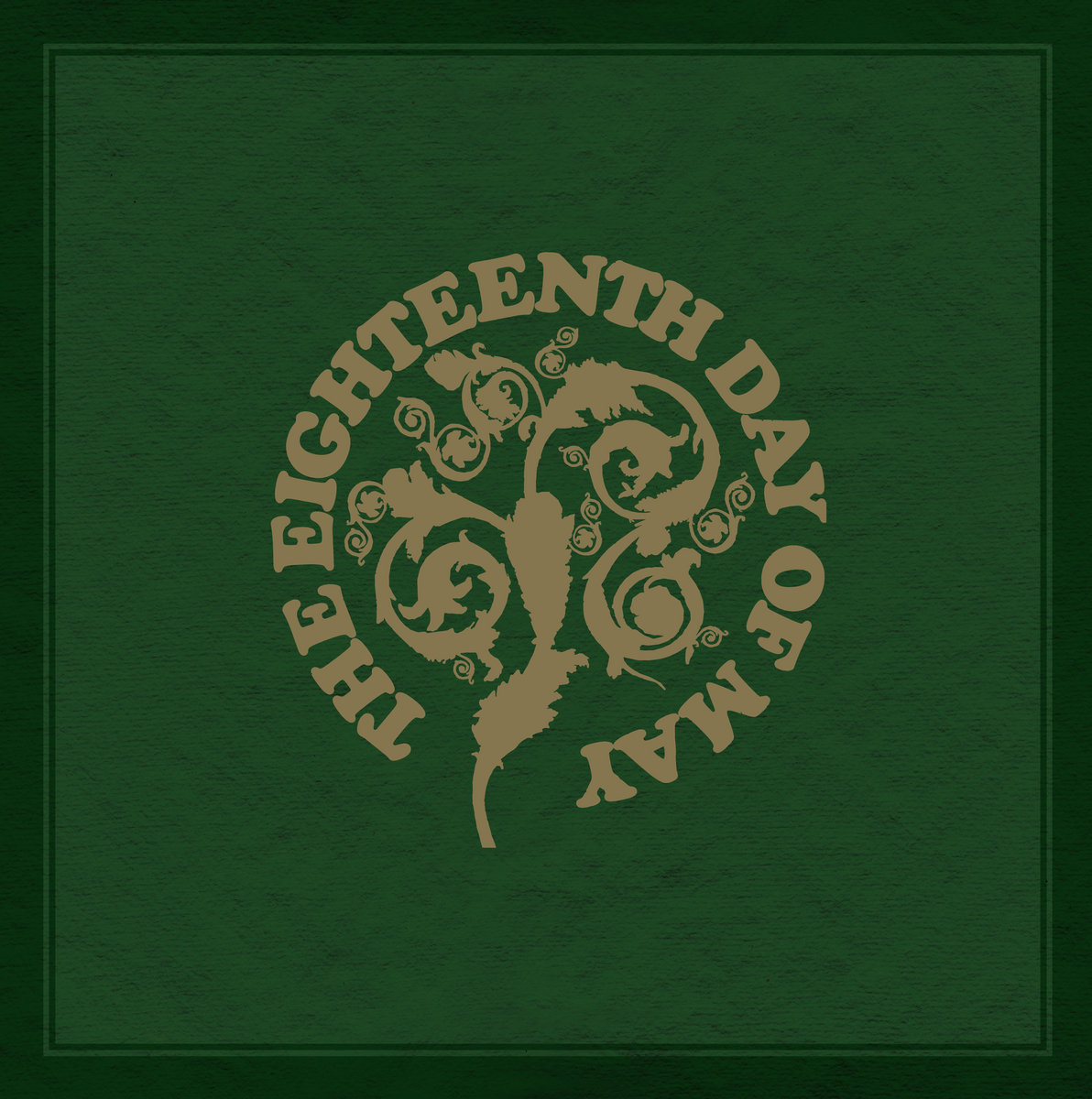 Violinist Alison Cotton and bassist Mark Nicholas later resurfaced in the similar Left Outsides, vocalist Allison Brice recorded several excellent albums with Lake Ruth, and the entire band save Brice reconvened as Trimdon Grange Explosion with an eponymous album in 2017 (also reissued on Cardinal Fuzz and Feeding Tube in 2018). All of this talented bunch's material is strongly recommended, but this is a great introduction.
– Jeff Penczak
---
The Eighteenth Day Of May – 'The Eighteenth Day Of May Retrospective' (2xLP released on Cardinal Fuzz/Feeding Tube, 2020)