'Peace Within' by Spaghetti Eastern Music
Spaghetti Eastern Music returns with a soothing soundscape single for these troubled times, 'Peace Within'.
---
'Peace Within' is the latest single from Spaghetti Eastern Music, the solo project of NYC & Hudson Valley-based guitarist/keyboardist Sal Cataldi. With this work, Cataldi ventures to the ambient sphere of his genre-skipping musical lexicon, with an instrumental chapter of chill that may just be the perfect sonic tonic for these troubled times.
The piece unfolds slowly, in a series of waves, an aural mediation in chapters. A drone-y echo piano, vibraphone and phased strings, ones that could be a lost track from Eno's "Another Green World," provide the musical bedrock. This is complemented with sustained notes from a duo of Ebow guitars drenched in reverb, setting the stage for the melodic lead guitar which propels the piece. The calm and cavernous ambience created is periodically shocked and heightened, with heavily processed, thunderous percussive accents.
The new single is available for download and streaming via Bandcamp, CD Baby, iTunes, Spotify and other services (Bad Egg Records 5151). It was recorded by Cataldi at the studios aboard his houseboat in Port Washington, Long Island, Houseboat Garlic Knot Studios, and at his Sonic Garden in West Saugerties, New York (1/4 mile from the legendary Big Pink house made famous by The Band). The track was mixed and mastered by Grammy-winning engineer Bob Stander at Parcheesi Studios.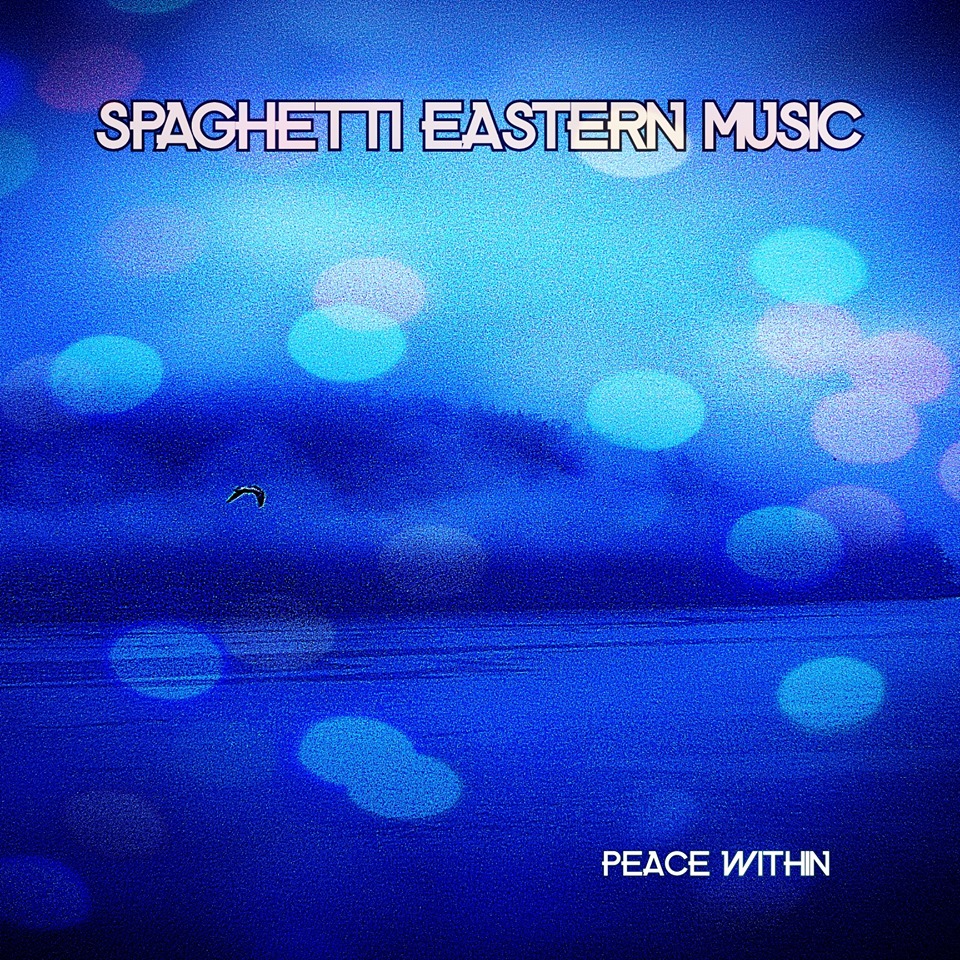 Cataldi's much-varied sound is the product of an insatiable musical soul and a record collection rivaling the Smithsonian's. His debut album was an hour-plus journey through contrasting moods, with instrumentals inspired by 70's Miles, Krautrock, Ennio Morricone, Bhangra, Fripp & Eno and ECM's icy guitar great Terje Rypdal giving way to bare-bones acoustic vocal tunes – ones oft anchored on unusual tunings, with narratives that chart the course of difficult loves, in styles that range from Brit Folk to Bossa Nova.
---
Spaghetti Eastern Music Facebook
Spaghetti Eastern Music Instagram
Spaghetti Eastern Music Bandcamp
Spaghetti Eastern Music SoundCloud
Spaghetti Eastern Music Spotify