'Living In A Ghost Town' by The Rolling Stones
Hot on the heels of The Stones' performance of "You Can't Always Get What You Want" at Global Citizen's One World: Together at Home concert of April 18, 2020 to benefit the World Health Organization and health care workers, the band has released a new single–its first original composition since 2012–as a digital download; with the CD single and 10″ vinyl single forthcoming in May and June respectively.
---
The chart-topping "Living in a Ghost Town" has become the band's first no. 1 hit on iTunes and it hits the sweet spot between the reggae-tinged ("Black and Blue") and disco-era ("Some Girls", "Emotional Rescue") Rolling Stones albums from the late '70s and early '80s–while also recalling The Specials' 1981 classic ska single "Ghost Town".
Along with his timely lyrics of "Life was so beautiful, then we all got locked down," Mick blasts some mean harp, while Keith, Ronnie, Charlie and Darryl lay down the funky bluesy groove to prove it's just that evil COVID-19 pandemic that's got us in its social distancing sway.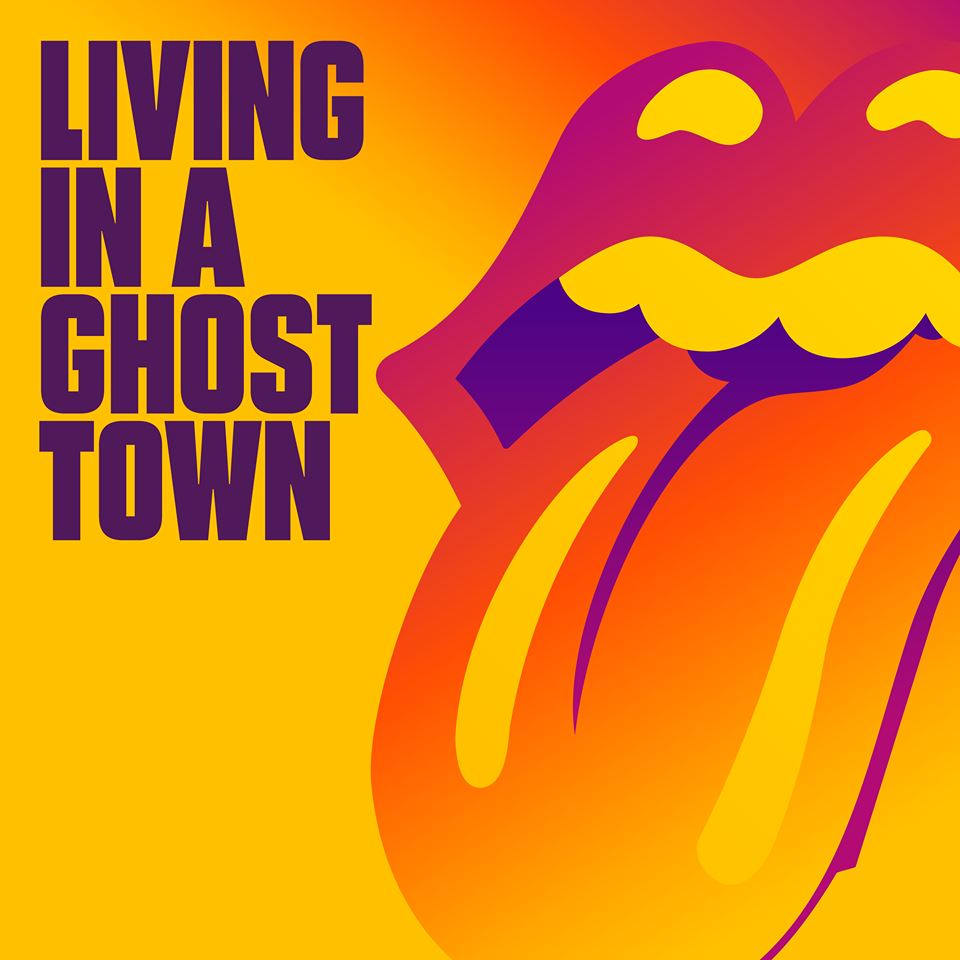 Not too shabby for England's oldest hit makers!
– Sean Mageean
---
The Rolling Stones Official Website