SiP interview with Jimmy Lacy
Jimmy Lacy brings a decade of wild synthesizer to his latest and most personal project to date.
---
"I wanted to find some new ideas"
Would you like to talk a bit about your background?
SiP is a pretty new undertaking of the past few years, Leos Naturals is the first album to be released! I started playing keyboard shortly after moving to Chicago about 15 years ago. I was leaving a band called Nuclear Family that I played drums for back in Florida where I grew up, and quickly realized apartment life in the city. I wasn't going to be able to drum! So for something to do I borrowed an old Casio (or maybe it was a Yamaha?) keyboard with a built-in drum machine and started recording. I really enjoyed it and just got more and more into learning the keyboard.
I grew up in Melbourne, Florida, near the ocean. I've been in punk/DIY bands since I was a kid. I took guitar lessons for a year as a teenager from Paul Chapman who played stints in Skid Row and UFO (!) who had settled down in the area for some reason, but I wasn't a very good student… Wasn't until friends in high school were starting bands and started to going to local shows that I was thinking about playing music. Shows then in our area were at veterans halls, there was a women's center about an hour drive away, weird bars that held all-ages shows, cafes, church halls that let kids throw secular shows, warehouse practice spaces… I never felt confident as a player but generous friends invited me to play bass guitar in a few bands where I could just keep up, and been in bands almost consecutively ever since, got the bug early and just always want the energy that being involved in music channels.
"Bo Diddley was still alive then and lived nearby in a town called Archer, and friends would knock on his door to say hello and he'd say hello back."
In my late teenage years/early twenties I lived in Gainesville Florida that had (and still has) a very active DIY scene, cheap rent where you could live in a house and practice there, could throw house shows, everyone's house had a name, there was a volunteer-run record store and show space, leftist book stores. Bo Diddley was still alive then and lived nearby in a town called Archer, and friends would knock on his door to say hello and he'd say hello back. Very tight-knit community where you probably knew like 300 people by their first name at least (similar to Chicago in that way).
Can you tell me, in your own words, what am I listening to when I listen to Leos Naturals?
It's what I have and what I got! It's my own clock and my own speed, and an expressive space to find calm and de-stress. It's a small garden I can tend.
I first started SiP on my own in response to many years of being in bands. My previous band, Population, fell apart after a particularly tough tour, too many dates over too many miles, passing sickness around the van, blow ups, we had a new record out and we actually made money but we were just fried (still managed to stay good friends though!).
I had a blank slate for the first time in a long time and wanted to see what it would be like if it was just me and my keyboard. I remember a trip I took to Pt. Reyes California and a friend played me music by the keyboard player Mammane Sani on the car stereo on a drive along the coast. I had been listening to Miaux a lot at the time as well, a terrific keyboardist from Belgium. Between these two some ideas were coming together of what this project could be. It took a while to figure out how the pieces fit together but to be able have this music fit to my life and my own rhythm with things was important to me. I wanted to follow some ideas I had that didn't fit with anything I had done before, I wanted to find some new ideas. No more dragging off to late band practices on a Wednesday night, no more halfhearted agreeing to do a gig because it was more important to some members than others. I could play and rehearse and create and book all on my own, when it felt right, and from where-ever I happened to be. I decided for performances I'd sit down at the keyboard, that was a decision I could make!
"It's not music for dancing, but maybe it can make you dream."
How would you describe your sound?
To me much of it is fun music, playful music. It's not really genre-bound, which can make it difficult to describe, but I feel the sounds share an affinity with folk music in its own way, kosmiche and jazz as well. I like hooks and patterns and interaction amongst the rhythms and different lines. I also try to find beautiful moments, or as close as I can get to it. I think the sound is pretty simple and uncomplicated, warm organ tones, sometimes bright, I like very low bass. It's instrumental music and I feel with instrumental music there's that extra space for the mind to wander and fill in blanks and find a different type of meaning that otherwise lyrics often color in for you. I think it's colorful music as well. Mammane Sani has this quote on his record sleeve "It's not music for dancing, but maybe it can make you dream." that I always liked.
What kind of record did you want to make? Did you have certain ideas that you wanted to work out for yourself? Would you say there's a certain concept to it?
I didn't go into the writing and recording of these songs with a concept or a theme, but as it turns out much of the album is tied to a sense of a place. The song "Malabar" is named after a road in my hometown in Florida, "Chicago Dream Center" after a building owned by an evangelical organization in my neighborhood in Chicago, "Amitabul" after a vegan Korean restaurant on the north side of the city. These place names are interesting to me and when taken out of context present a kind of alternate world where I feel the music lives comfortably, and perhaps the listener can enter that world as well.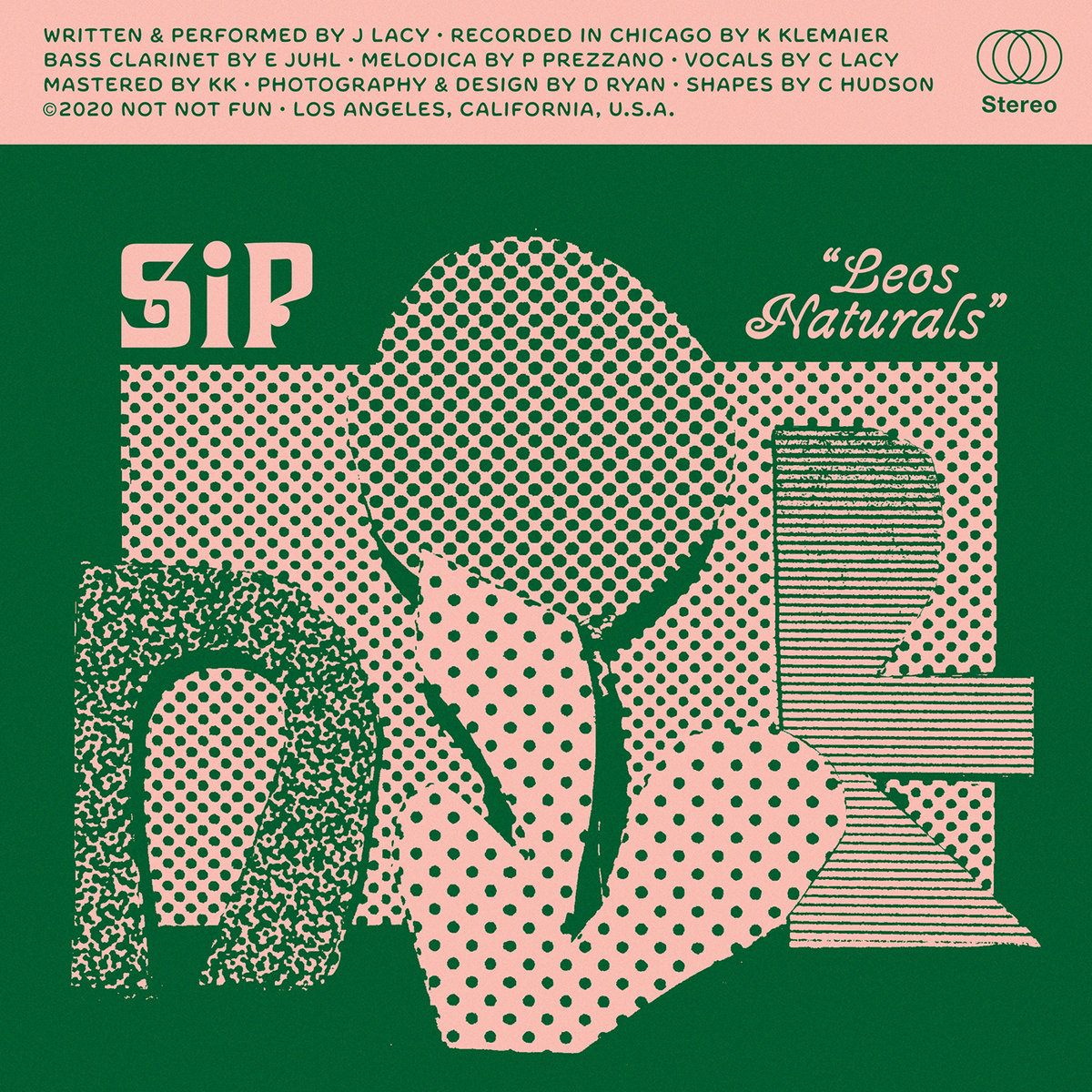 From the perspective of planning out the record, I had about 5 songs that felt cohesive, definite through-lines in tone and style, and a few songs that were more outliers. I knew I wanted to record a few improvised pieces for the record to hopefully tie it all together. Kind of wanted each song to make you want to keep listening, and maybe be pleasantly surprised at the direction the next song went without it sounding like a hodgepodge or like a compilation of disparate sounds. I do think every song sounds like SiP and having a cohesive sound and personality to the music is important to me.
What kind of equipment did you use?
I've played a Nord Electro synthesizer across going on 5 bands now over something like 10 years; I don't know any other keyboard, but I really like it and even now am still learning new things about it.
When I first started working on what would become SiP, I was looking for ways to make the sound more full, not just playing unadorned keyboard tunes but to have elements I could interact with; so experimented with drones and loops and delays but finally stumbled across sequencing, which I had no experience with and initially seemed outside of the world of the music I wanted to make. So I ended up getting an MPC-1000, not the most current sequencer, but MPC's are well-regarded and a classic piece of equipment in hip-hop and electronic music (J-Dilla, Autechre, Nas, DJ Shadow, etc.). I could sequence up to 4 channels on my Nord, enough for a bass line, rhythm keys, a drone or chord progression, and a lead. I also got a Simmons drum pad I could sequence as well. I can play a drum pattern using drums sticks on the pad and sequence it, layer other patterns on top, and get interesting and "off" results as the MIDI finds ways to place my drum playing on the grid. And just love percussion and rhythm in general, so also have a collection of all kinds of bells and chimes, hand drums, shakers and the like, overdubbing these is always one of my favorite parts of recording.
And while I value the independence I have with SiP I really do still enjoy playing with other people. For occasional sets I'll bring in a guitar player, or over a period of time struck up a good rapport with Erik Juhl who plays bass clarinet (among other things) and Pete Prezzano who plays melodica (among other things). I invited them both to play on Leos Naturals and they can be heard all across the album and really give the songs a great life and richness and texture.
How do you usually approach music making?
I write a lot and discard a lot. When I'm writing I know what I like and I often don't get there! But I enjoy the process and value working through things, and it makes it all the sweeter when I find something I really do like. I also try to find ways to make unexpected things happen, whether it's through adjusting the keyboard to settings I"m unfamiliar with or having the live drum playing lock into the MIDI in odd ways. When a song is coming together, perhaps I have a bass line and some rhythm, I'll just play and play, improvise and improvise over it and gradually pick out the parts I like and "write" them out more. While the recordings by their nature become definitive, the songs performed live always have room for improvising and aren't really played the same way twice.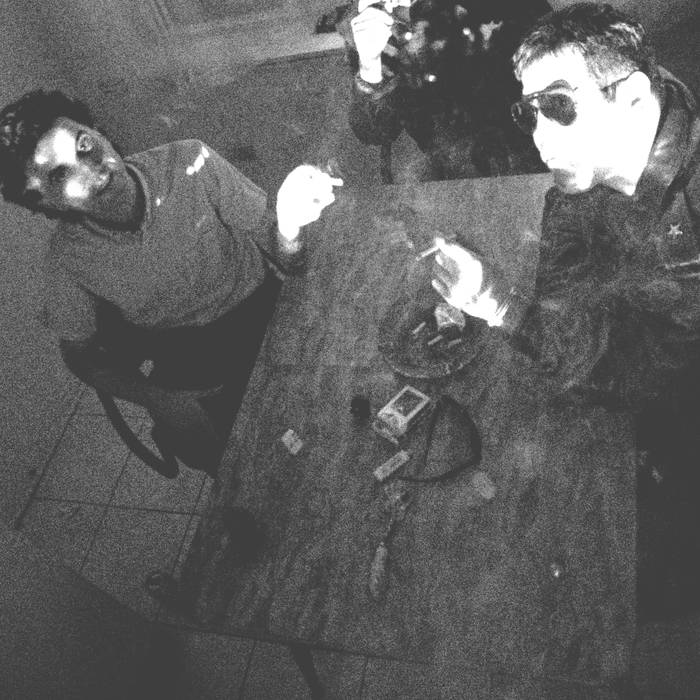 One of my favorite song-writing stretches for this album was an opportunity I had to play a weekly residency at a local cocktail bar called The Whistler. Every Friday I'd play their happy hour. The sets were 3 hours long where I'd bring new material in each week and get to work out new ideas. It was a wonderfully focused time and led to many motifs and ideas that I would go on to fine-tune into several of the songs on 'Leos Naturals.'
Do you record analog (on tape)?
We were very close to mastering to tape this time around but time and money worked against us. The album itself is on cassette on the Not Not Fun record label out of Los Angeles, California. I do have a fondness for analog recording, the warmth and the audio artifacts you can get, and have an idea to do the next album on four-track, I think it would suit the music really well.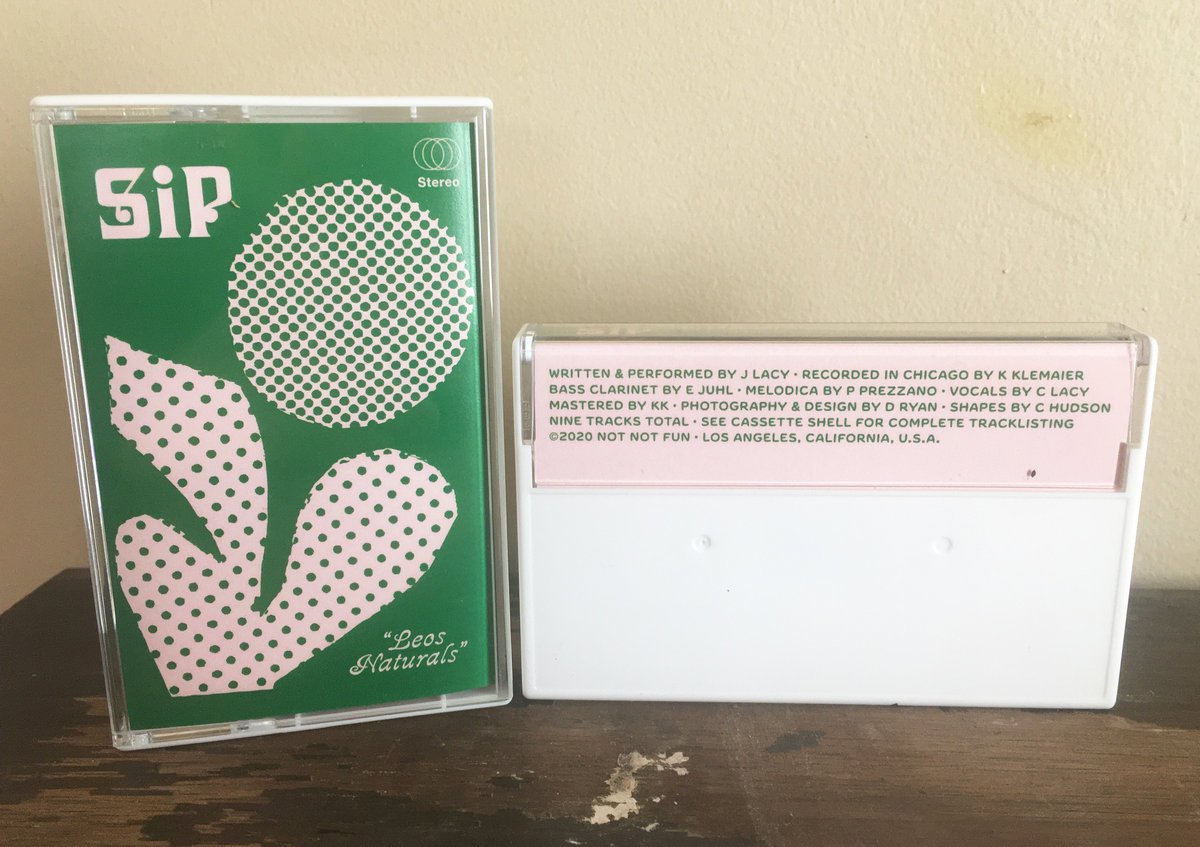 How pleased were you with the sound of the album?
I'm very happy with how it turned out!
I worked with a great engineer here in Chicago, Kenny Klemaier, who came up home recording and then went to school for it. He has a great ear and a lot of technical skill and a natural curiosity to experiment and try new things. He has an interesting collection of microphones and did close micing and room micing for everything, I think gave the songs a sense of space and the feel of live playing. Kenny also does live sound for several great music venues in Chicago like the Empty Bottle and California Clipper and as we progressed through the production process he became so close to the material that he also mixed and mastered the album as well. I have self-produced before but to have someone like Kenny (I call him the K-man) handling the technical end let us get much more done in a short period of time.
And I had a lot of ideas of how I wanted fill out the songs, things I couldn't do live without a band, so lots of extra percussion, bells, tambourines, clavas, shakers, bamboo, the clarinet and melodica of course. Was able to spend a lot of time crafting the lead lines, and adding new synth patterns and progressions to what had already been written. The songs are built simply but wanted the recording to allow for additional writing and fun creative choices to grow the sound further.
SiP isn't your only project. You also recorded Dreams Are Not Dreams as Onyx System. 
In Chicago my first band was called Black Math, synthesizer, bass, electric cello and drum machine, and we'd move around new wave, no wave, and post punk territory. We put out two records on the Permanent Records label, based out of Chicago at the time and now in Los Angeles. Onyx System was a short-lived and ever-morphing project where Chrome was probably the guiding influence at first, and then that project dissolved and the guitar player and I picked it back up as Alex Nova & J Lace where the music got more esoteric and recorded an album called Twists that I'm very fond of.
And right after that project, joined an active band called Population, I replaced their departing synth player, and they were very much a working band, lots of gigs, had put out several records, touring, and the such. They were in the post punk world and was with them for 3 or 4 years. SiP probably has the most in common with the work I did with Alex Nova, but even with that, SiP is in a much different region and mindset than any of those bands and feels like the most natural space for my sensibility and where I am in my life.
How would you describe the local scene?
The music scene in Chicago is really diverse and collaborative and supportive, and it's just really big, I can't pretend to know even close to half of it. Lots of genre pockets but so much cross-pollination amongst musicians working with each other, one-off projects and performances, that genre also is constantly being smeared. Also a great ecosystem of independent venues, media, radio, alternative performance spaces, art spaces, bars, restaurants that give so many avenues for music to thrive. Just lots of motivated people doing interesting things constantly. I moved here having grown up listening to Chicago's post rock scene of bands, like Tortoise, the Sea and Cake, Jim O'Rourke, Brokeback, etc., all of whom have been a great influence on SiP's sound, was so happy to finally be able to see these bands live or notice members walking down the sidewalk. And Chicago jazz as well, the label International Anthem is from here and has both been an influence musically and turned me on to a lot of other great music I don't think I'd have found otherwise. I feel like there's always a new opportunity to do something creative and fun with music in Chicago.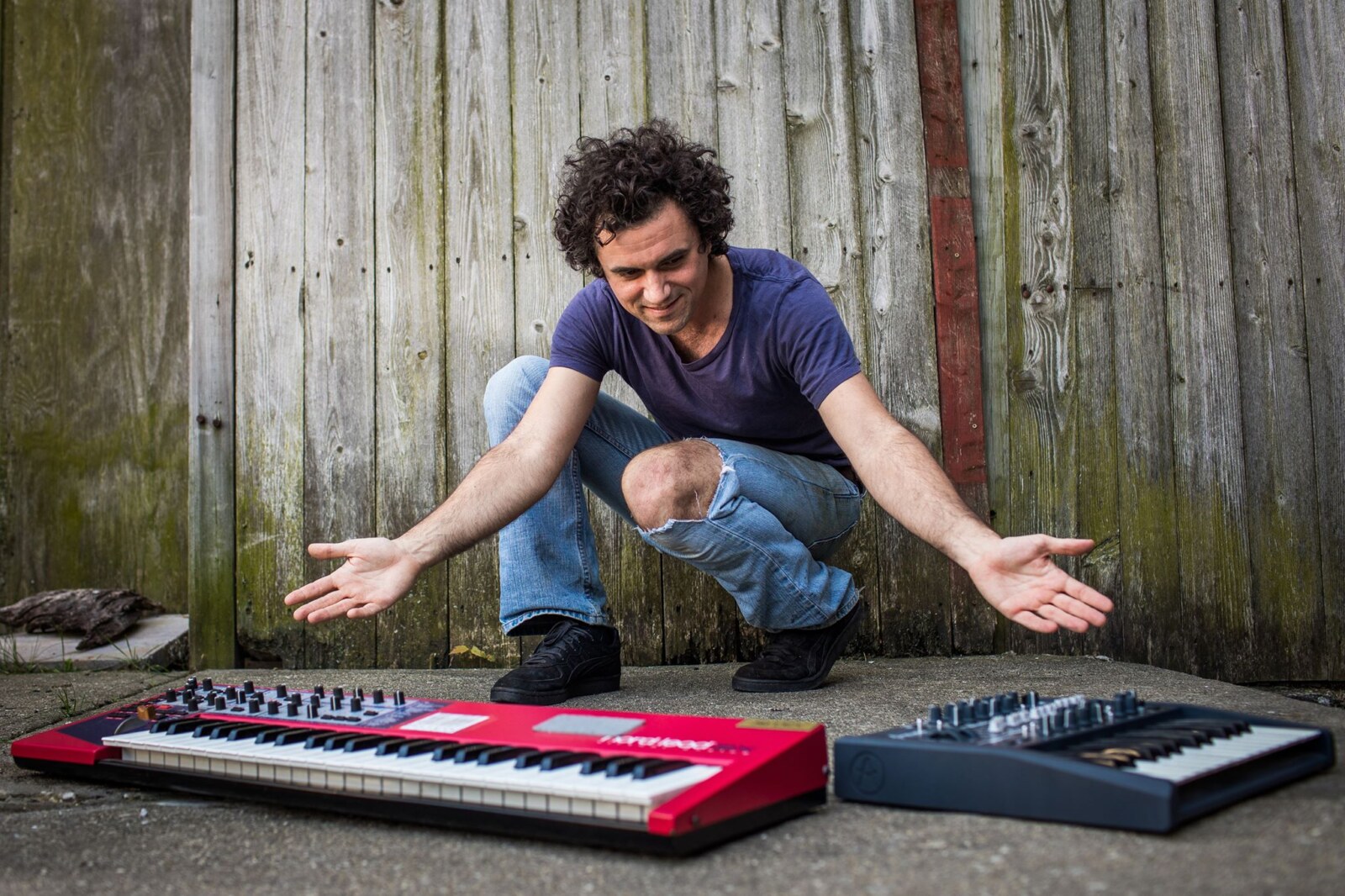 Let's end this interview with some of your favourite albums. Have you found something new lately you would like to recommend to our readers?
Some of my favorites that have been particularly meaningful to how I think about SiP are Sun Ra's Under the Purple Moon and Languidity, just how loose he gets and then snaps into a tight formation before you know it, also on Purple Moon his use of electronics and phaser.
Cluster, from Germany, also has made a lasting impression. To me they have that folk element as well, while being a group firmly planted in electronics. For me the tops are their Zuckerzeit album, also Sowiesoso. I also put Woo's It's Cosy Inside album in a similar space, they were put out by Chicago's Drag City label; John Hassell as well.
Additionally the music of Alice Coltrane, Pharaoh Sanders, Don Cherry, and Lonnie Liston Smith.
Lately I've been listening to a lot of reggae. I really like reggae from the late 60s into the 70s when the genre began bringing in more studio tricks in figuring out dub. The Upsetter's Return of Django album, Lee Perry's output during this time (under his own name and with the Upsetters) like Double Seven and Blackboard Jungle. Also have fallen in love with Jackie Mittoo's, The Keyboard King at Studio One, a great compilation of his music put out by Soul Jazz Records.
Also have to mention a few great bands currently operating out of Chicago; Mako Sica, a great jazz/folk/ambient band, their recent album Manifest Being and before that Rhonda with the great drummer Hamid Drake. And another Chicago fixture Spiral Galaxy, wonderful contemplative ambience with guitar, flute, and sitar, their new one is called Eternal Spirit World Meditations.
Thank you. Last word is yours.
I think people might get a kick out of listening to Leos Naturals. It's a really rewarding project and a really calming project for me to drift into and I hope people can pick up some of that enjoyment and calm when they listen!
---
SiP Facebook
SiP Instagram
SiP Twitter
SiP Bandcamp
SiP Soundcloud