Paul DeMarinis
'SLEEP: The Penitent's Journey' is a sleep-learning song-cycle tape by 72 year old Californian electronic composer and inventor Paul DeMarinis.
---
"The Penitent's Journey"
You recorded this music in 1985. Why do you release it now?
Paul DeMarinis: I came across a cassette with this material in 2018 while I was gathering material for my 2-LP album 'Songs Without Throats' released in 2019 on Black Truffle Records. While they didn't really fit the program of that album, I liked them, and especially noticed that listening to them put me right to sleep. So I decided to issue it. The tracks were originally made as "filler" for a concert at Phill Niblock's Experimental Media Foundation in 1985. In those days loading programs into computers was slow – either by floppy disk or, worse, 300 baud Serial connection from another computer. I needed something pre-recorded to cover the several minute gaps between pieces, so I made these short "cameo" pieces that used the same DSP cross synthesis I was using for the pieces in the concert.
You tagged the album on Bandcamp with 'hypnopedia'. Why?
Hypnopedia refers to the fantasy of effortless learning while you sleep by listening to pre-recorded tracks. It was applied experimentally, mostly unsuccessfully, from the 1930s through the 1960s. It proposed applications not only in learning school material as Aldous Huxley's "Brave New World" depicts, but also in "brainwashing" black-ops as in John Frankenheimer's "The Manchurian Candidate." I thought it was a good category for 'Sleep', since if it does succeed in putting other listeners to sleep as well as it does for me, the latter part of the cassette would be experienced only during sleep.
The sub-title of the album is 'The Penitent's Journey'. Can you explain this to me?
As I listened to this material a lot of memories about 1985 came flooding back to me, in particular about an on-again/off-again relationship I was involved in at the time. I was on the down-side of it at the point I recorded these pieces and had to eat a lot of crow, so I decided to add the subtitle to set the mood.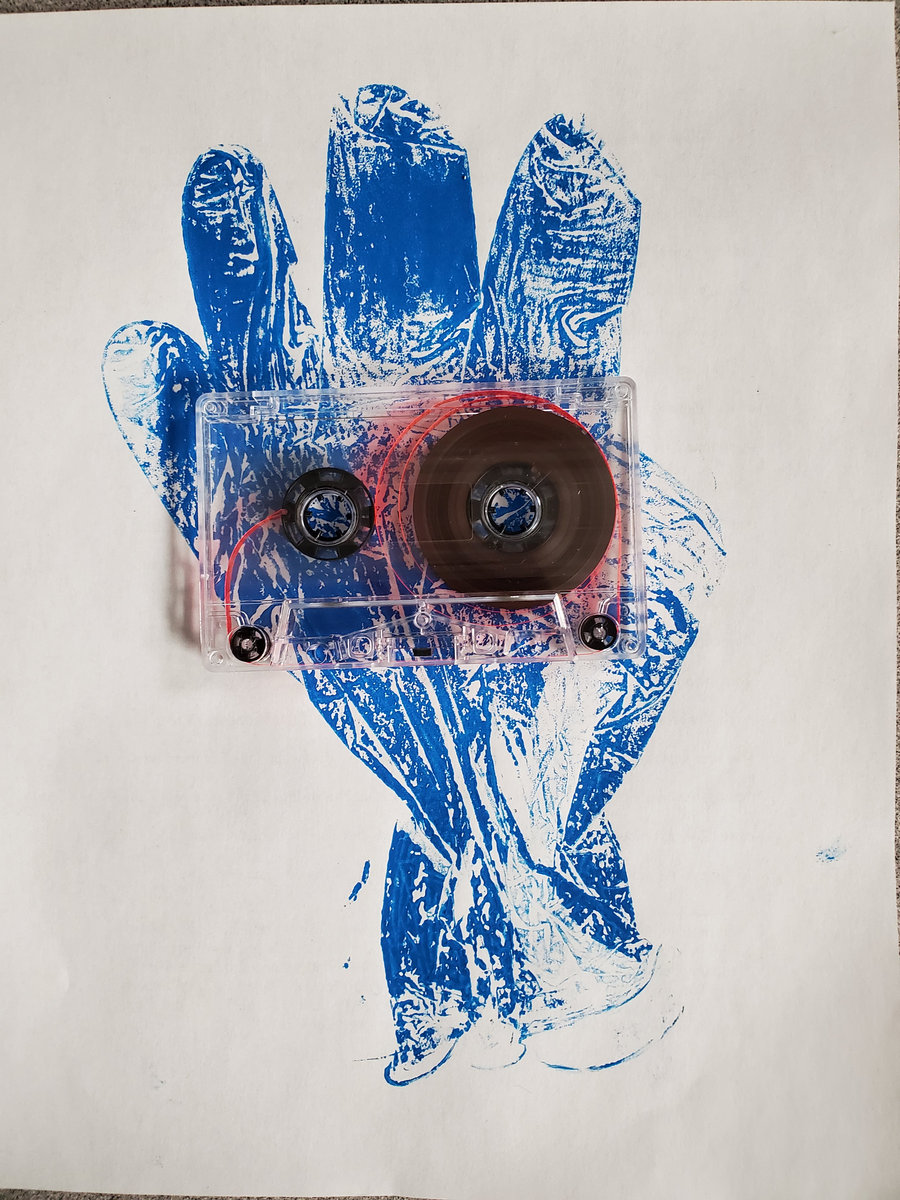 You use self-build voltage controlled filters on this record. Can you tell me a bit about how you made these?
No voltage control filters here. It is all digital signal processing using an early Texas Instruments DSP chip, the TMS32010, which had just appeared in 1984. I used it to develop a Linear Predictive vocoder (LPC-10) that could do real-time analysis and re-synthesis of voice. This coding work led to my later development of the LPC software used in some of the 'Songs Without Throats' and for all the material on 'Music as a Second Language' (Lovely Music Ltd. 1990). In 'Sleep' I used it to cross synthesize field recordings and Casio harmonies with voice loops – words and whisperings.
Some track titles come from poems by Wilhelm Müller. Why? Franz Schubert used those to make the earliest extended song cycle to be widely performed. Did that inspire you?
The water sounds that flow through the series of tracks comes from hydrophone recordings I had made at Laurel Brook in Connecticut when I was teaching at Wesleyan University in 1979-1981. I began to hear the various tracks of a song-cycle, in the style of Schubert's 'Die Schoene Muellerin', a mock tale of tragic love. So I decided that would be a good framing device for the publication and made titles that played between the themes of unrequited romance in Muller's poems and the rather more complicated particulars of my love life. In his prologue, Müller states clearly that the Brook is not a character in his little drama. In 'Sleep' it is a main character.
Why do you release this album on tape? Why in an edition of 25 copies?
The pieces were originally recorded on cassette tape, on my Sony WMD-6 purchased in Akihabara in 1982 (which still works!). I like the format of the Philips audiocassette, especially for pieces from the cassette-era. It offers a concise but neatly formatted wrapper for graphics and text.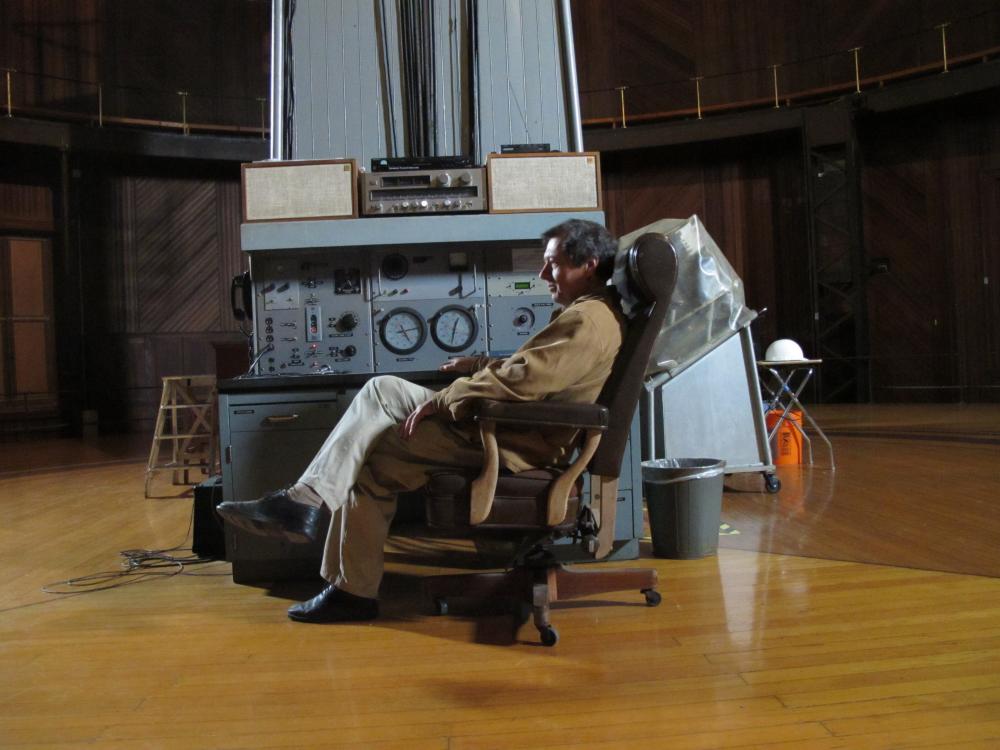 I chose an edition of 25 for the Bandcamp release figuring a) probably only 25 people will be interested in it and b) I couldn't stand dubbing, packaging and mailing more than 25 copies. So far 6 copies have sold, so I may have overestimated my popularity. I am gradually releasing other material on Bandcamp in small editions: 'Moondust Melodies' is out also on cassette, and appearing soon will be a 7" hand-cut flexi-disc of a more recent (2013) piece, 'Tunnel of Love', featuring Laetitia Sonami. Later I plan to make a ¼" reel-to-reel release. I am also producing an edition of Edison wax cylinders, but they probably won't be on Bandcamp. During our current conditions (April 2020) of lockdown, all the technical and artistic production processes involved in making these limited editions is a good activity for me to do at home, without access to my regular studio.
– Joeri Bruyninckx
---
Paul DeMarinis Official Website
Paul DeMarinis Bandcamp