Lammping | Interview
'Bad Boys Of Comedy' is the upcoming debut album from Lammping, a brand new Psych Rock band from Toronto, formed by multi-instrumentalist Mikhail Galkin and drummer Jay Anderson.
---
"What if we had the heaviness of Sabbath but with Beach Boys harmonies?"
Would you like to talk a bit about your background?
Jay Anderson: I met Mikhail playing a show about 6 years ago. He came up to me after the set I played and we started talking. I guess he liked what I was doing. We had a shared love of hip hop but more importantly the 90's boom bap era. That night we exchanged info and started talking about doing something. Mikhail has been making beats for years so I was super excited to work with someone who had a background in something that I loved. We've been recording and making music together for years under different names. Mikhail has the writing vision down. I just play the drums. Not to discount what I do, but it's just the truth. With this project we wanted to make it a band that played shows and rather than just a studio thing.
How would you describe your sound?
Mikhail said "what if we had the heaviness of Sabbath but with Beach Boys harmonies?" I was like "duh". Not sure if we achieved that but that was the starting point. I've played and play in heavy rock/stoner/psych bands and I love it, but it's nice to have a fresh point of view rather than rehashing something that's just gonna make me listen to what it's referencing. I know we are not reinventing the wheel, but we tried to approach the idea of this band sounding like an SP 1200 through Orange Amps. That was the mood board version. In the end it's us sounding like us and that's all you can hope for.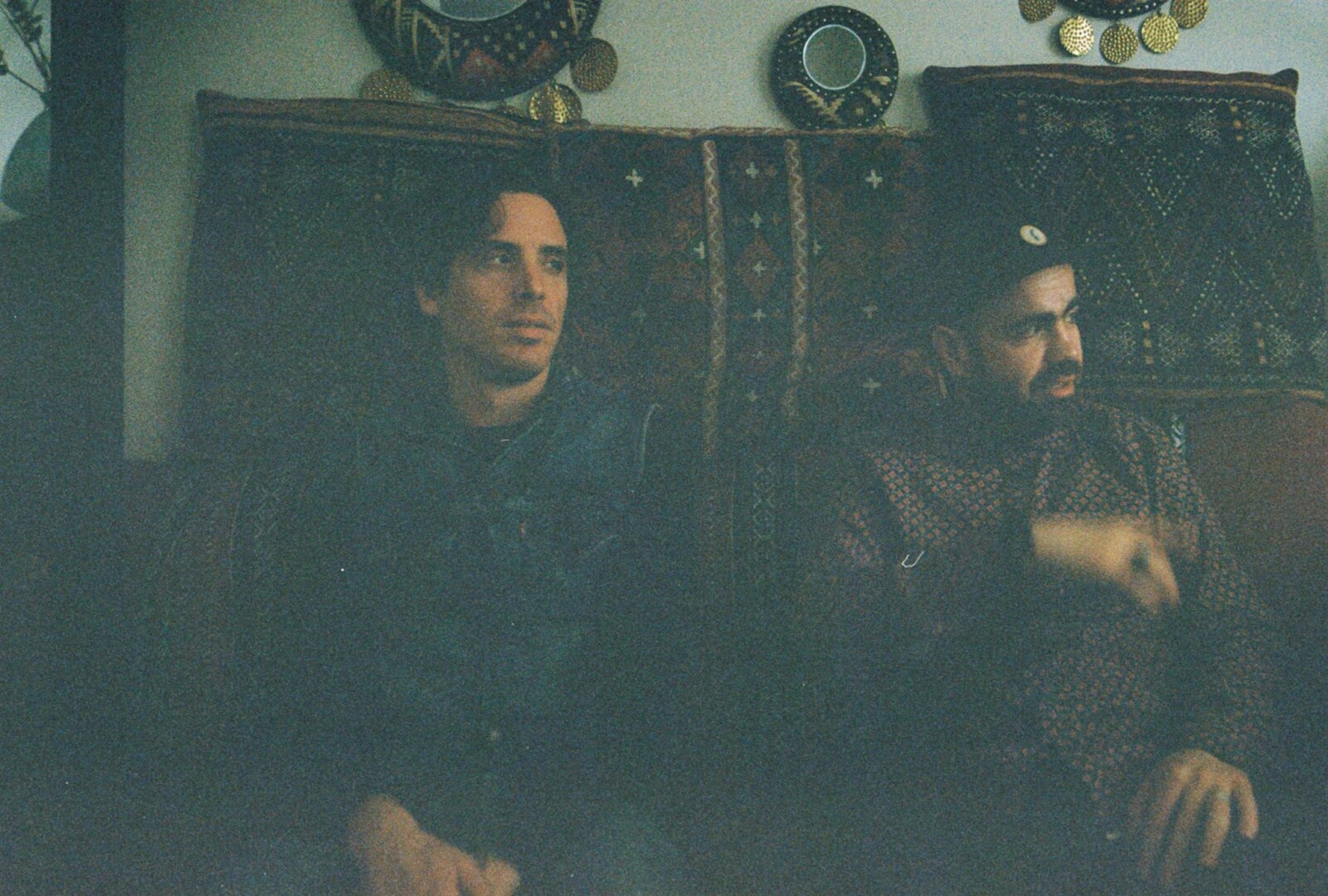 You have a brand new album coming out on Nasoni Records. Are you excited about it?
Beyond excited! We had the album done and wasn't sure what to do with it or how to get it out there. I'm always at a loss as to how to get people to hear stuff. We sent the album out and Nasoni got back to us and said they wanted to put it out. Happened really fast. I think it took 2-3 days from initial contact to having a solid agreement for them to put it out. It's an honour to be a part of their catalogue. Just having people who believe in something you made is a pretty great feeling.
Can you share some further details how your latest album was recorded?
The drums for the album were taking from 2 separate sessions. The idea was to get a really good drum sound. Something that would just slap out them speakers. Some of the stuff I did was a song idea. Some was me doing different patterns and beats and Mikhail would have the scope to mold the song around it or write something and use the drums for the beat he was thinking of. Anytime he sent me something I was blown away at what he came up with. I loved getting an email of a song that I had contributed to but had no idea what it was gonna be.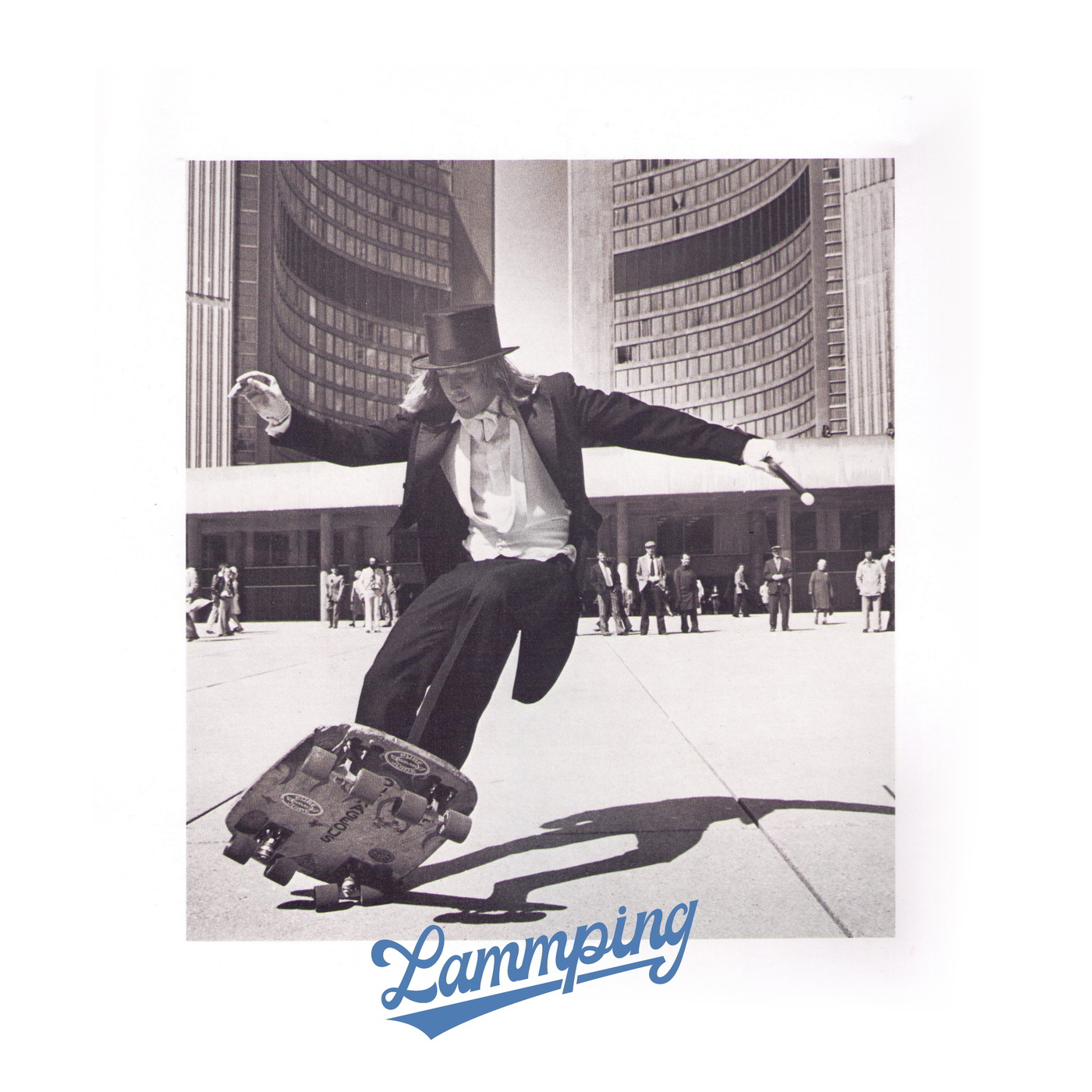 When did you decide that you wanted to start writing and performing your own music? What brought that about for you?
I've always said I'm a fan first. Loving music as much as I do, I just decided to try making it. Punk showed that as long as you got spirit, you can do it. Doesn't have to be perfect, just has to be honest. Just getting in a room with people and creating is as important as making albums and playing great shows. Some of the most special moments I've I had have been in a practice room to an audience of no one with zero recording
"We tried to approach the idea of this band sounding like an SP 1200 through Orange Amps"
What does the name "Lammping" refer to in the context of the band name?
Naming bands is the worst. It takes forever to find something that you like and then nine times out of ten, someone has already taken it. Personally I like one word names and no "the" in the title. People love to shorten and abbreviate names, so short and sweet is what I dig. Lammping came from "Cold Lamping With Flavor" a Public Enemy song. I guess it was our way of saying hip hop is an influence on us. We added an extra "m" to give it an original touch. A friend of mine said it sounded like a Nuggets era garage band, so it worked, I guess.
How do you usually approach music making?
In this project, Mikhail is the songwriter. He takes what I know how to do and makes it apart of the collage of sound that he's sculpted. He's really good at it. I don't really write so I'm beyond lucky to work with those who know how to do it well and incorporate my two cents.
What are some bands/musicians that have a big influence on you?
It's endless. Ringo Starr and John Bonham are still my bench mark. Hearing Bill Ward and Keith Moon made it seem possible that I could play drums. They seemed to have a flow that whatever they thought came out in this primal way. MC5, Can, The Kinks, Funkadelic. All time fave bands right there. Curtis Mayfield. The Meters. My love for soul music is endless. HI Records, Bill Withers passing recently was a bummer. Blue Cheer sent me down a huge path of proto metal or underground rock whatever you call it. Vertigo Records. Labels like Drag City and Thrill Jockey were massive for me at a young age. Stereolab. Every thing Jim O'Rourke is apart of. I'm a Madlib and J Dilla super fan. 90's hip hop. DJ Premier, Pete Rock, Large Professor, Muggs, RZA, Q-tip, The Beatnuts. They really made me want to play the drums. I wanted to sound as huge as they made them sound. Hearing electric Miles Davis was my gateway into jazz. Watching youtube vids of Dave Lombardo do his thing is always amazing to me. To be that fast and powerful but with swing and swagger. Jazz and metal drummers always blow my mind. Beach Boys album Smile and the records that followed. That opened my love for Harry Nilsson. Randy Newman is my Springsteen. The classic session players. Bernard Perdie, Hal Blane, Jim Keltner, Steve Gadd, Jim Gordon, James Gadson. Knowing how to make drums sound effective in a song setting. The Band. Levon Helm. Huge. Frank Beard is criminally underrated. I could go on and on and on and on…
Do you often play live?
We have only played one show! We were gearing up to do more but the pandemic hit and now the world is on pause. We have a full band now. Matthew Aldred is on guitar and back up vocals. He's on the album as well. He's deadly as a guitarist and singer. Scott Hannigan on bass. Extremely solid and creative. We were about to add a 5th member but haven't had a chance yet… but soon.
Are any of you involved in any other bands or do you have any active side-projects going on at this point?
I've been a member of Biblical for 10 years. I play in Badge Epoque Ensemble. We have a new album coming out in November. I have a new thing with my friend Matt Dunn called Stonegrass coming out this year. Marker Starling and Bunny are other groups I play with have new albums coming out this year as well. I like to keep busy and make things.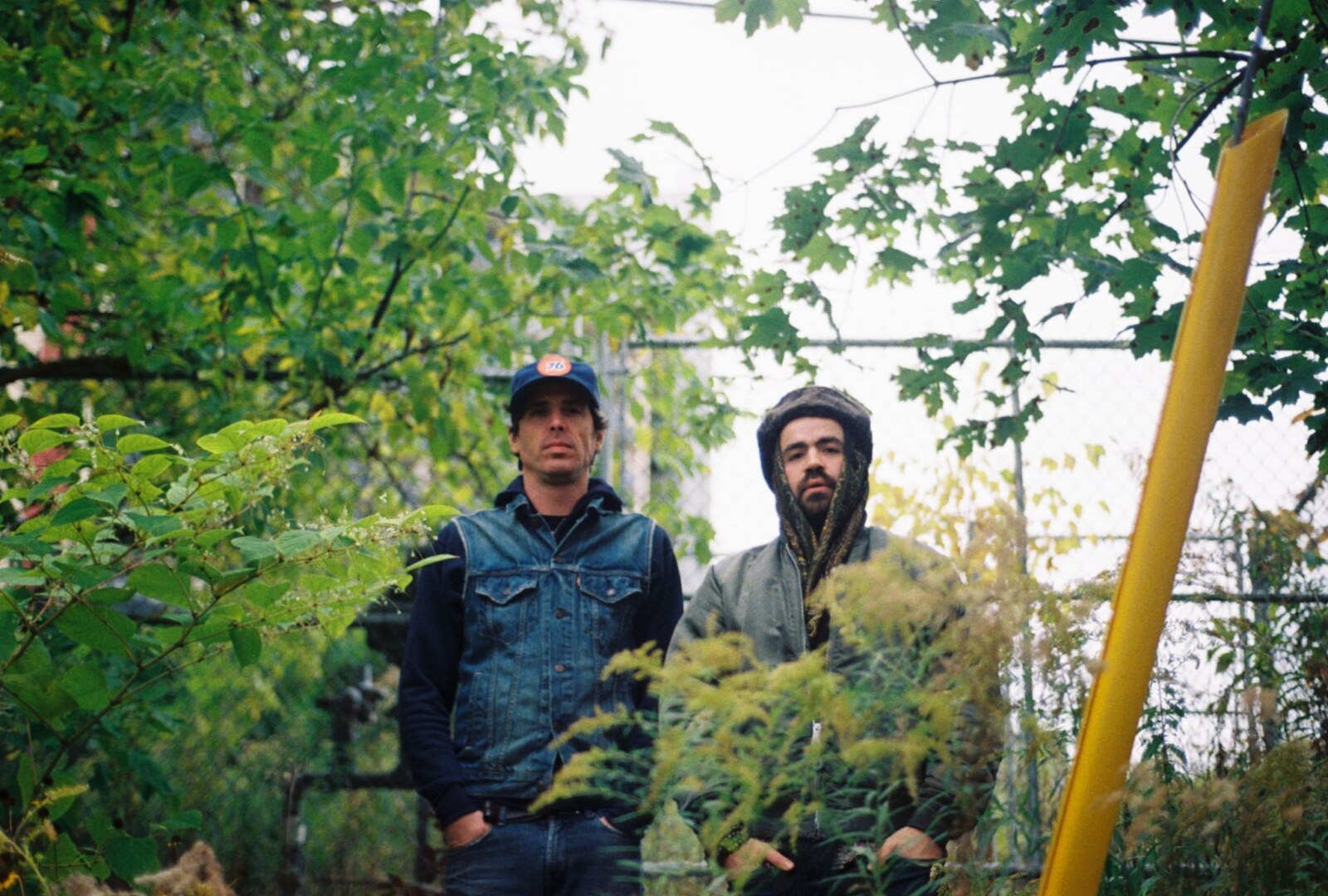 Let's end this interview with some of your favourite albums. Have you found something new lately you would like to recommend to our readers?
Very loaded question. T2 It'll All Work Out In Boomland and Manfred Mann's Chapter Three are gifts that keep on giving. Slint Spiderland and Sleep Dopesmoker are albums that really flip guitar based music on its head. Main Source Breaking Atoms is perfect. I'm obsessed with finding great songs on not so great major label albums from the 70's. Been going down very deep easy glide/ AOR rabbit holes. 90's-early 2000 R&B is incredible. Going very deep on searches of that stuff. If the Alchemist produced it, I'll dig it. Newer albums? Once and Future Band, Sandro Perri, US Girls, Ice Cream all put out recent albums I listen to a lot. The new Jay Electronica was worth the 10 year wait. Again I could go on and on and on and on and…
Thank you. Last word is yours.
Stay safe and healthy out there.
– Klemen Breznikar
Pre-order 'Bad Boys Of Comedy' via Nasoni Records!
---
Lammping Instagram
Lammping Youtube
Nasoni Records Official Website