Ixthuluh interview
A very special release by Noise Appeal Records exclusively for Vinyl & Music Festival. Tea At Two recordings are almost four decades old. Pure psychedelic improvisation by a collective of friends and musicians that called themselves Ixthuluh. Tea At Two vinyl release is a cut-out of the whole recording session, which they re-cut for the usual 2 x 19 min vinyl length. They decided on three numbers. It's a selection from their 'psychedelic' phase.
---
 The group Ixthuluh formed in 1975. At the beginning you called yourself 'Konglomerat' ('Conglomerate'), then 'Störfaktor' ('Disturbing Factor') and 'Farmer'. How did you decide to use the name 'Ixthuluh'?
Werner Ponesch has suggested the name. It's a mix of Cthulhu by H. P. Lovecraft and Ixtlan from Carlos Castaneda's Journey to Ixtlan. Werner wrote a short lyrics for the song "Der Vogel Ixthuluh" ("The Bird Ixthuluh"). It's a song about a mystical bird who knocked on the windows at night until you let him in. Unfortunately, the recording of this song has been lost.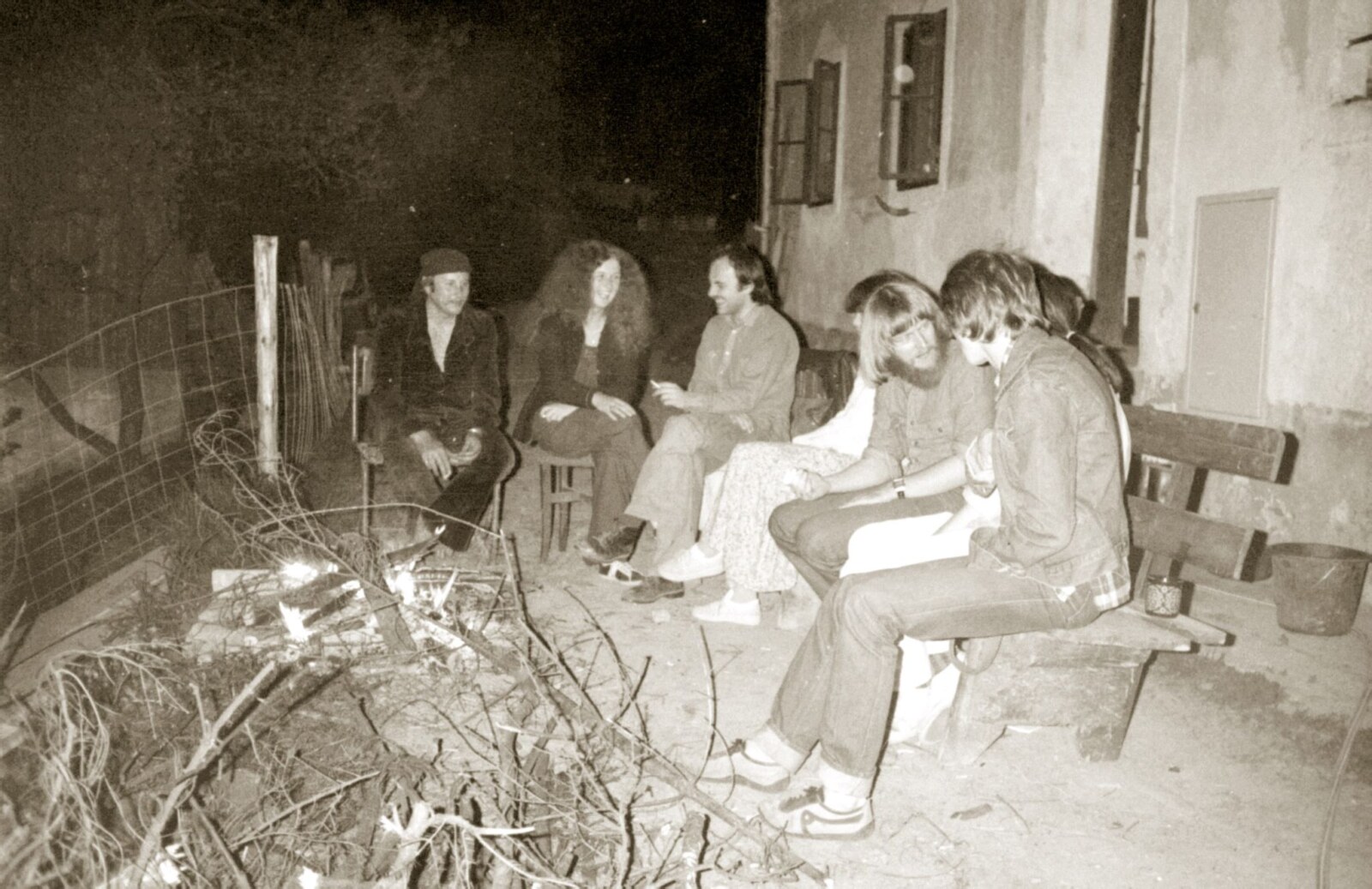 How did you first get to know H. P. Lovecraft stories?
We were group of friends since 1972. Together we discovered music by Frank Zappa, Pink Floyd, Van der Graaf Generator, Soft Machine, John McLaughlin, Velvet Underground and bands from Germany like Can, Wolgang Dauner's Et Cetera, Amon Düül II… We were also influenced by Jack Kerouac, Burroughs, Castaneda, and H.P.Lovecraft. All of that influenced us very much at the time.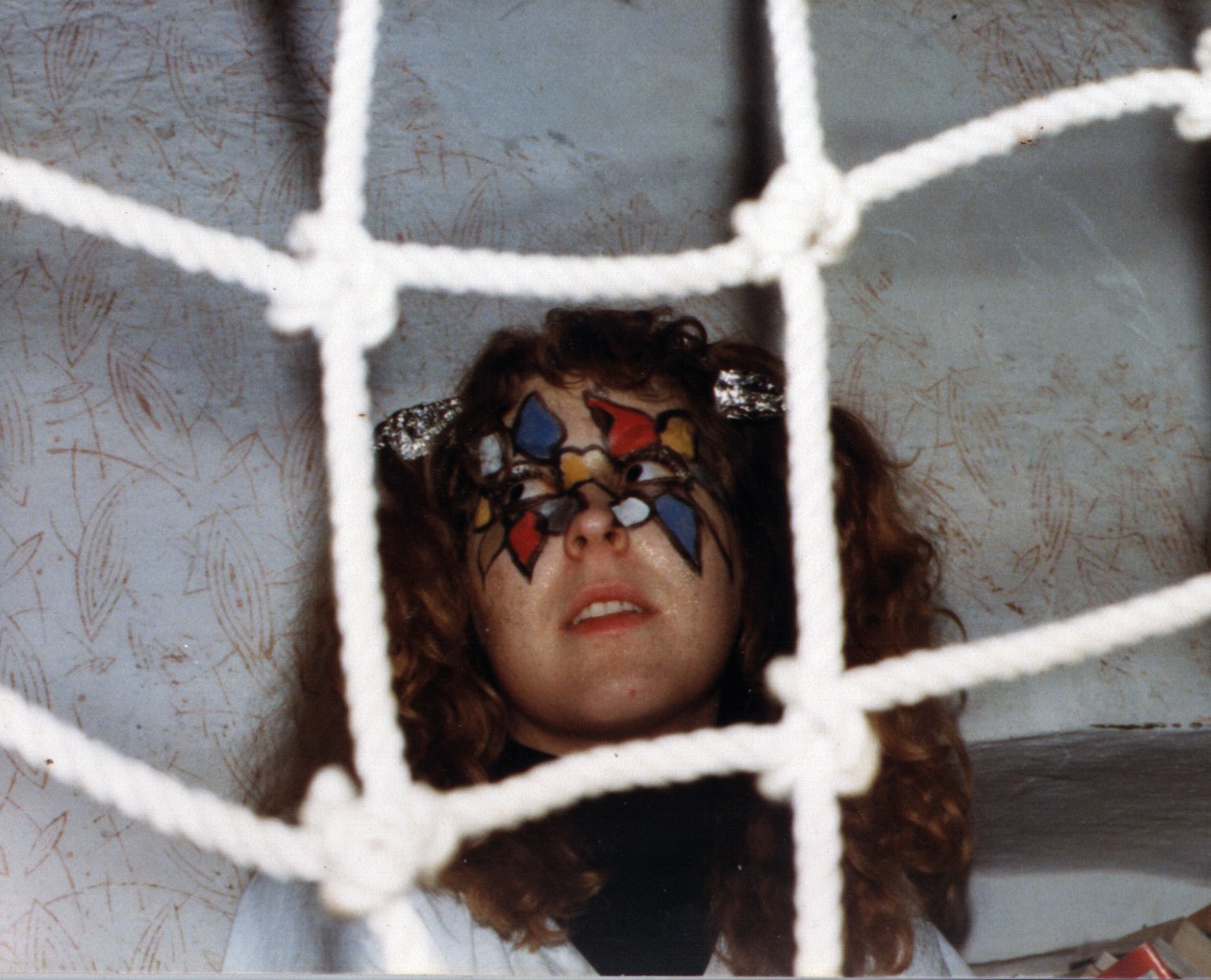 The original lineup consisted of Dita Lasser (guitar and vocals), James Geiblinger (bass, vocals), Max Wedl (sax), Michael Brandstetter (drums). Yogi Distlberger was your engineer and Christian Höggerl was manager. Tell us a little bit about your background.
The core of the band consisted of Lasser, Brandstetter and Geiblinger. They played at the showroom of a children car shop. They played only jazz, because the shop owner was a jazz fan. So it was not allowed to play rock'n'roll. That didn't work out in the long run. Lasser and Geiblinger were looking for something new. Soon they found a farmhouse where they could improvise.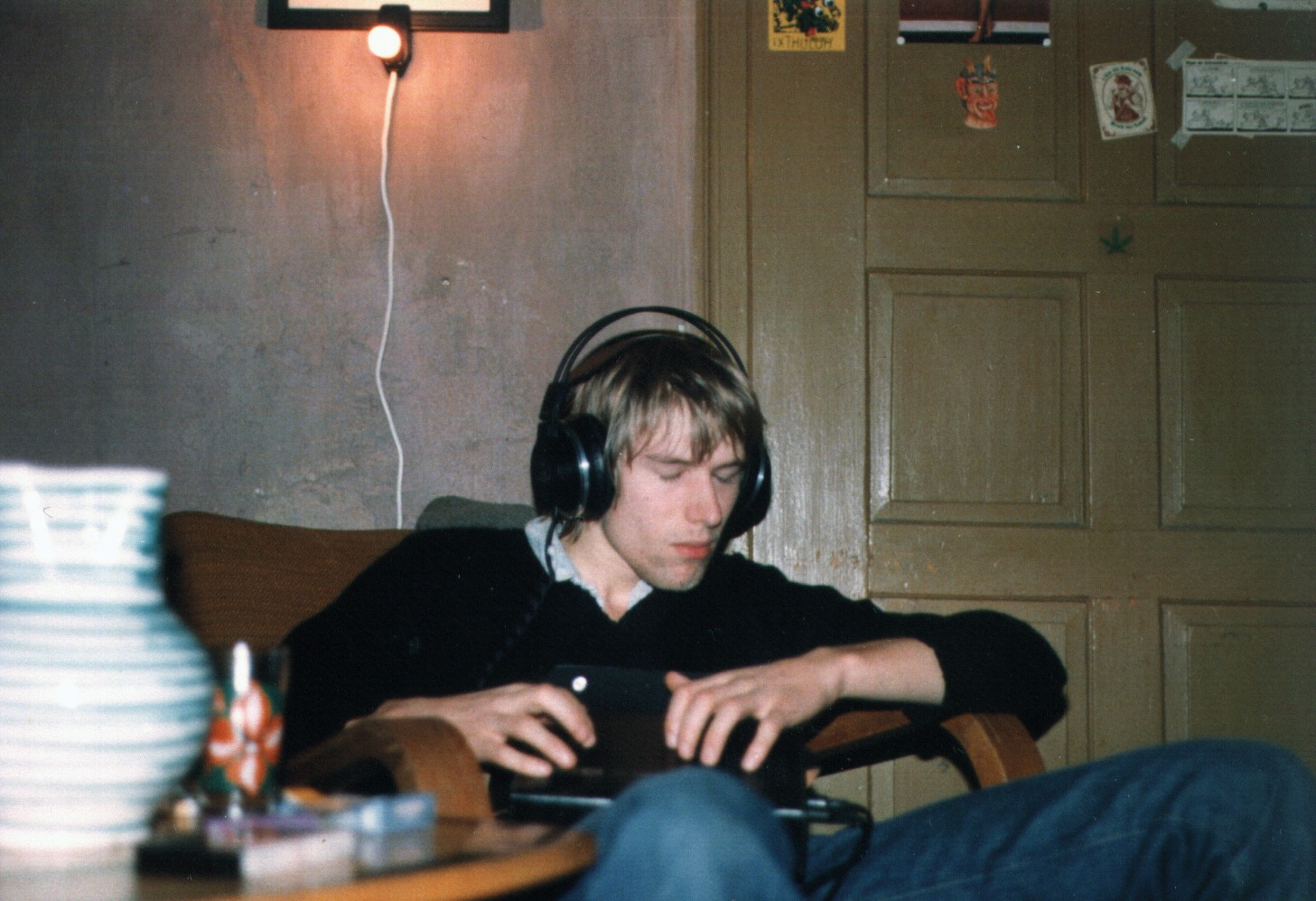 What bands were you a member of prior to the formation of Ixthuluh?
Dita Lasser, 14 years old, played guitar and bass with the 'Twist Colibris' (1962), later with the 'Evergreens' ,'The Turns' and "Dr. H.C.", where he met James Geiblinger.
Can you elaborate the formation of Ixthuluh? Was there a concept behind the group?
Ixthuluh was a pure jam band which never played firmly rehearsed tracks or even foreign songs. We rehearsed for Yes, We Are a Jazzband. Later we only played, everything was unique and completely improvised.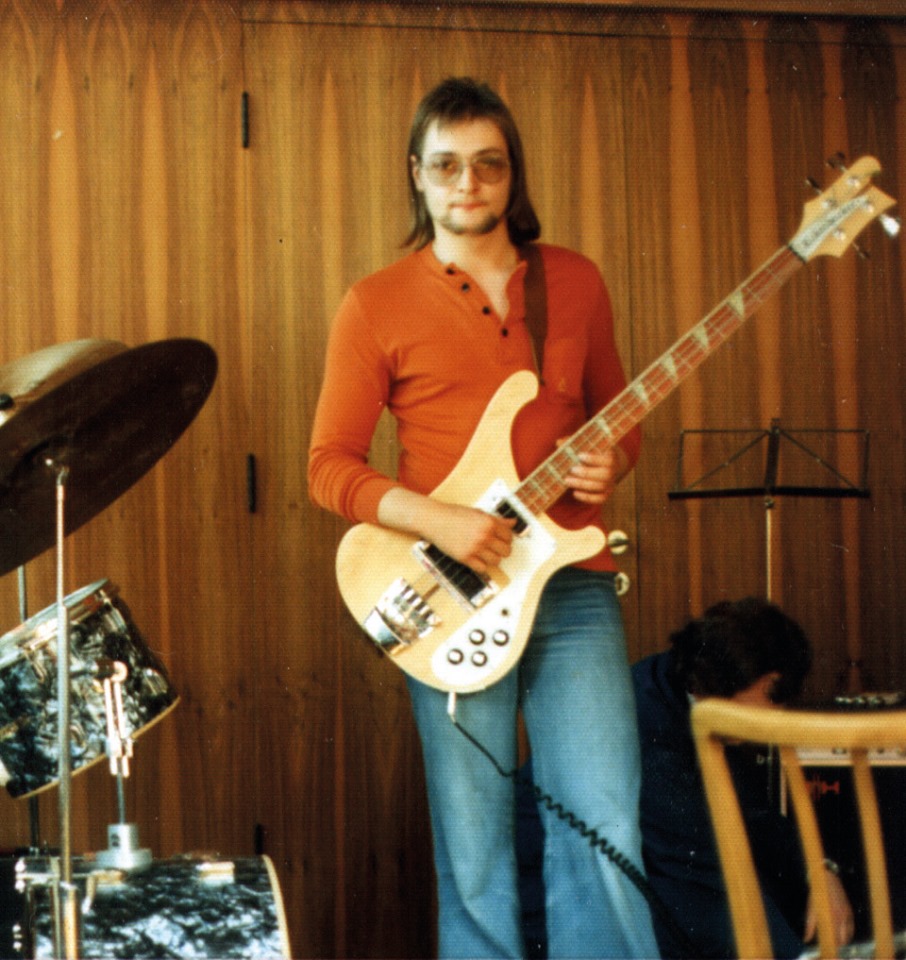 You had a rehearsal space Lower Austria near Amstetten. 
The first group around Dita Lasser rented a vacant farm in Öd in 1975. There we met regularly and set up a rehearsal room in the former cowshed. We were there colorful dogs in the area. After a loud guitar session, the neighbor asked whether we cut wood.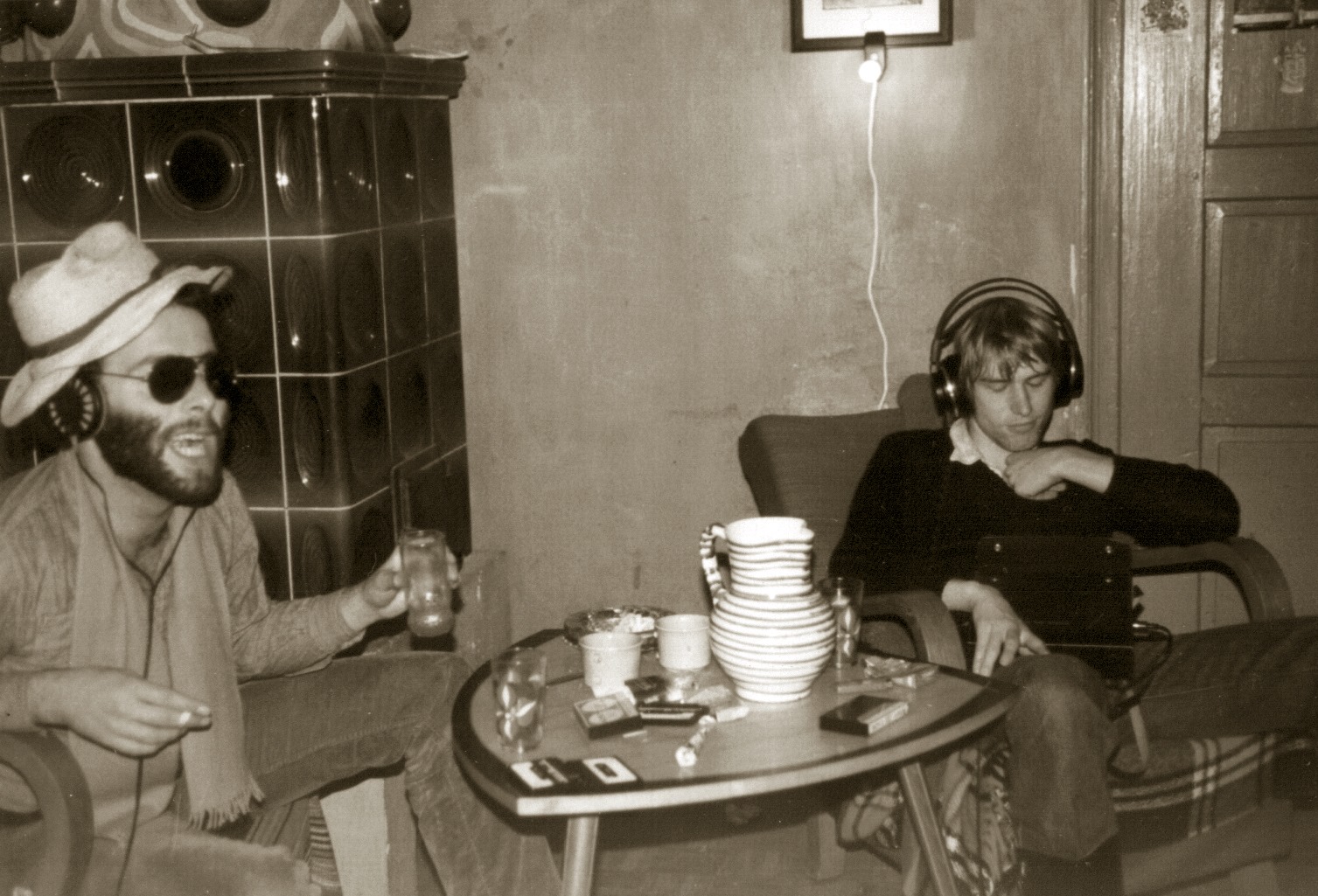 Yes, We Are a Jazzband was recorded in 1977. The recordings weren't released at the time?
No, nothing of the recorded material was released at the time. We released all the songs together in 2004, when we published the Ixthuluh story on the website matscheko.at. Except Some Chimeras which was released 2014.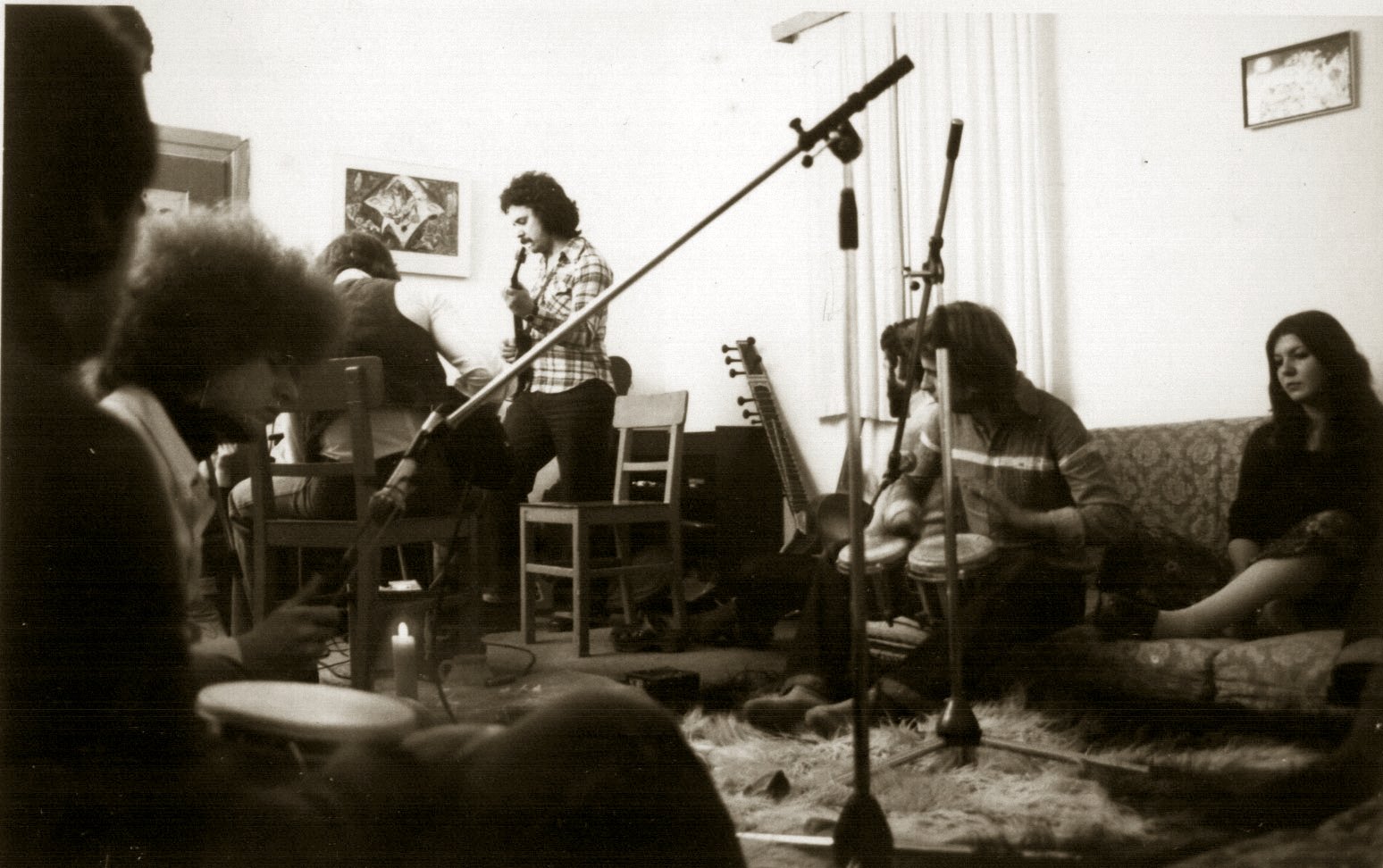 What's the story behind Yes, We Are a Jazzband? Where did you record it? What kind of equipment did you use and who was the producer? How many hours did you spend in the studio?
We recorded in our music and rehearsal room in an old cowshed. Recorded over a self soldered passive 4-channel pre-mixer into a 2-track tape recording machine, a Philips 4407. This was the studio equipment! We had a Roland PA-120 mono Mixer-Amplifier combined with a Roland tape delay and speakerbox. Big PA-boxes Altec Lansing's 'Voice of the Theatre' with two 300W power amplifiers. The Epiphone guitar was played over a H&H IC100-212 Combo, the Rickenbacker bass over a Fender bassman. Max played his saxes into the Roland.
A part of this equipment was bought from a band fromLinz called 'Ice Planet', which were jam partners too.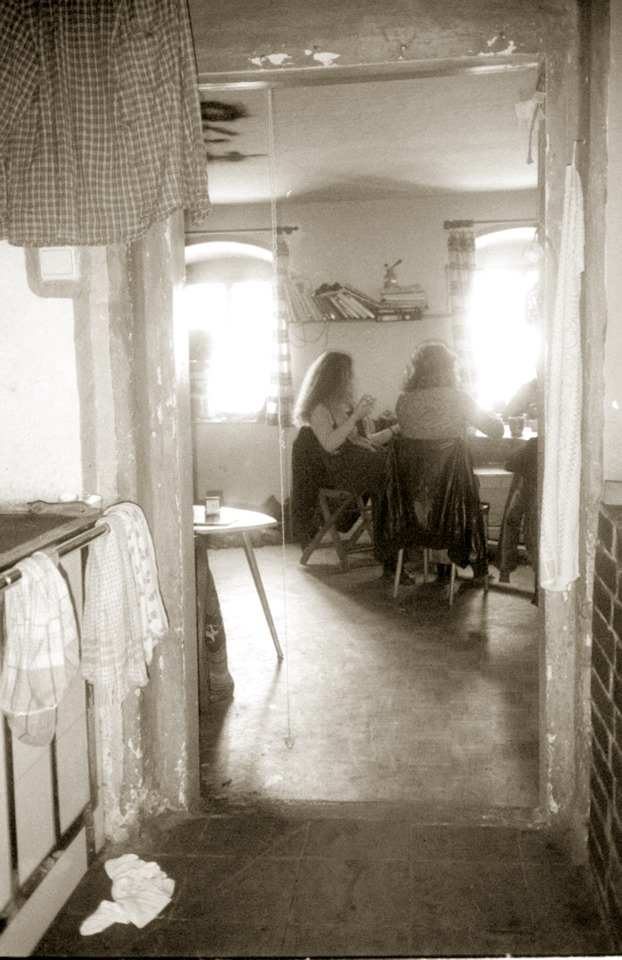 What influenced the band's sound?
Hearing artists like Jan Garbarek and Can. James loved the bass of Hellmut Hattler from Kraan. We also had visits from other bands like Embryo from Munich, Charlie Mariano with his impressive nadaswaram and soprano sax – a very impressive moment for the young band.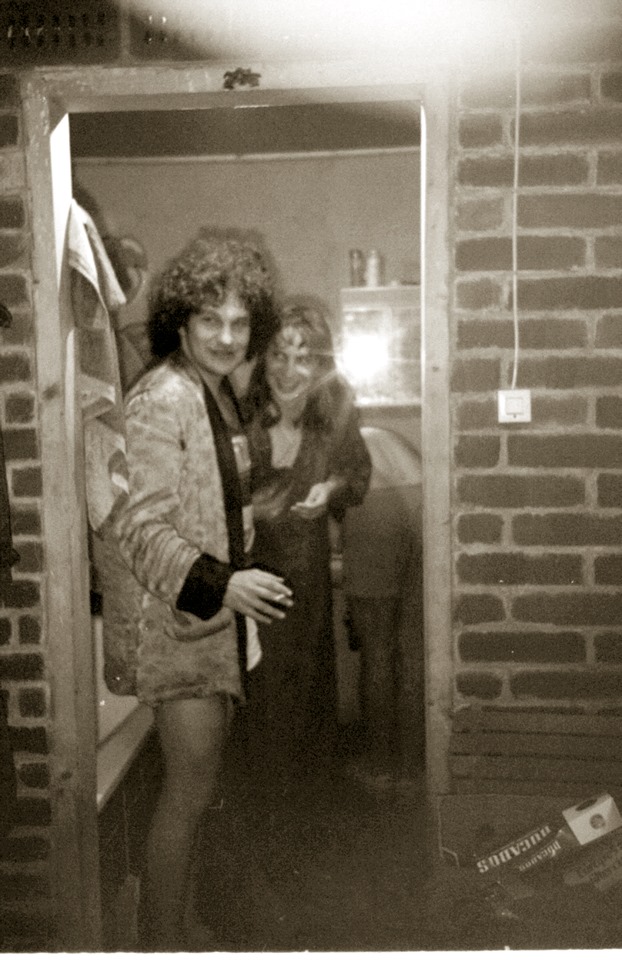 Did you play any gigs?
Ixthuluh has refused to give public concerts. It was played therefore almost only at home. However we had some parties, often, also for days. It was  played accordingly. But there have been a few gigs, yes.
At the time you decided to start living together. From 1976 a part of the group lived in a flat in Vienna in the Blumengasse. 
In 1975 Ernst Matscheko and bass player James Geiblinger decided to make a 'WG', which means Wohngemeinschaft. To live together in an apartment. So we rented a bigger flat at Vienna 17., Blumengasse, and soon 8-10 people lived there. The half of the band and some girls. From this flat we organized some events in Vienna and in the east of Austria. I also worked for a Viennese city magazine. We had a red van (a Bedford Blitz), with big green Ixthuluh inscription. And we were extremely noticeable when the whole gang got on the bus.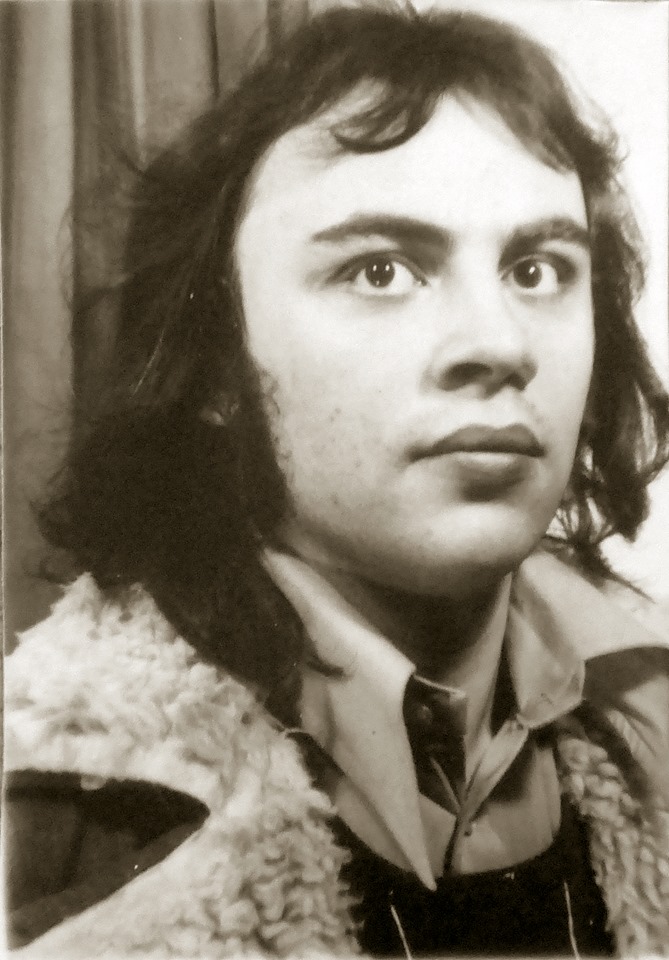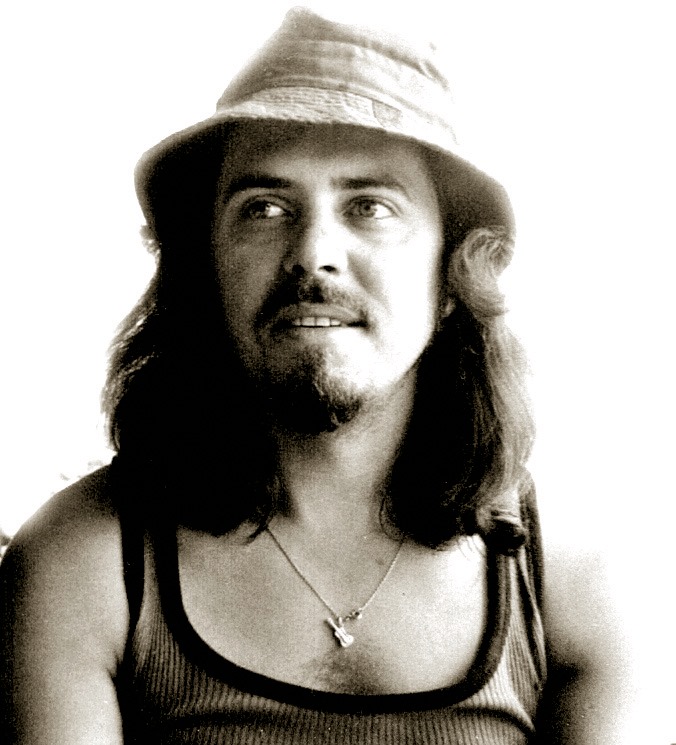 Ixthuluh collective got bigger and you slowly started to move out of the city and started a commune-like style living.
We already lived on the farmhouse in Öd, while the group has grown larger. And we lived in several places at that time. One part of the group in the 'WG' in Vienna, Werner in Linz, Max Wedl came from Waidhofen. We agreed to buy our own house when we will be able to pay for it. No more rents! This was in 1977. I was only 23 years old. Man, how were we already grown up at that time! But not all of us were happy with it, and so it came to the first split of the band.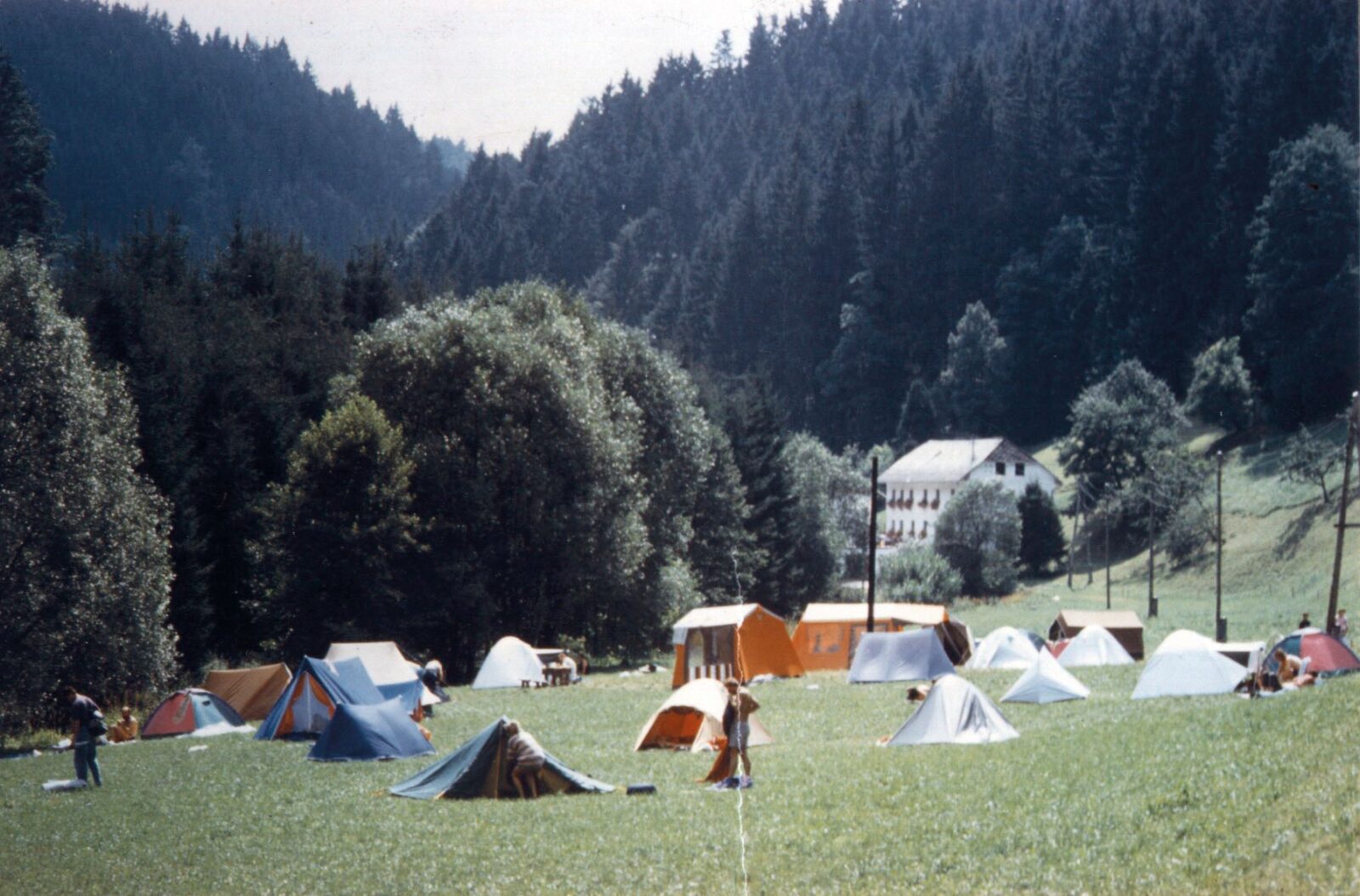 "We played a continuous session for several days"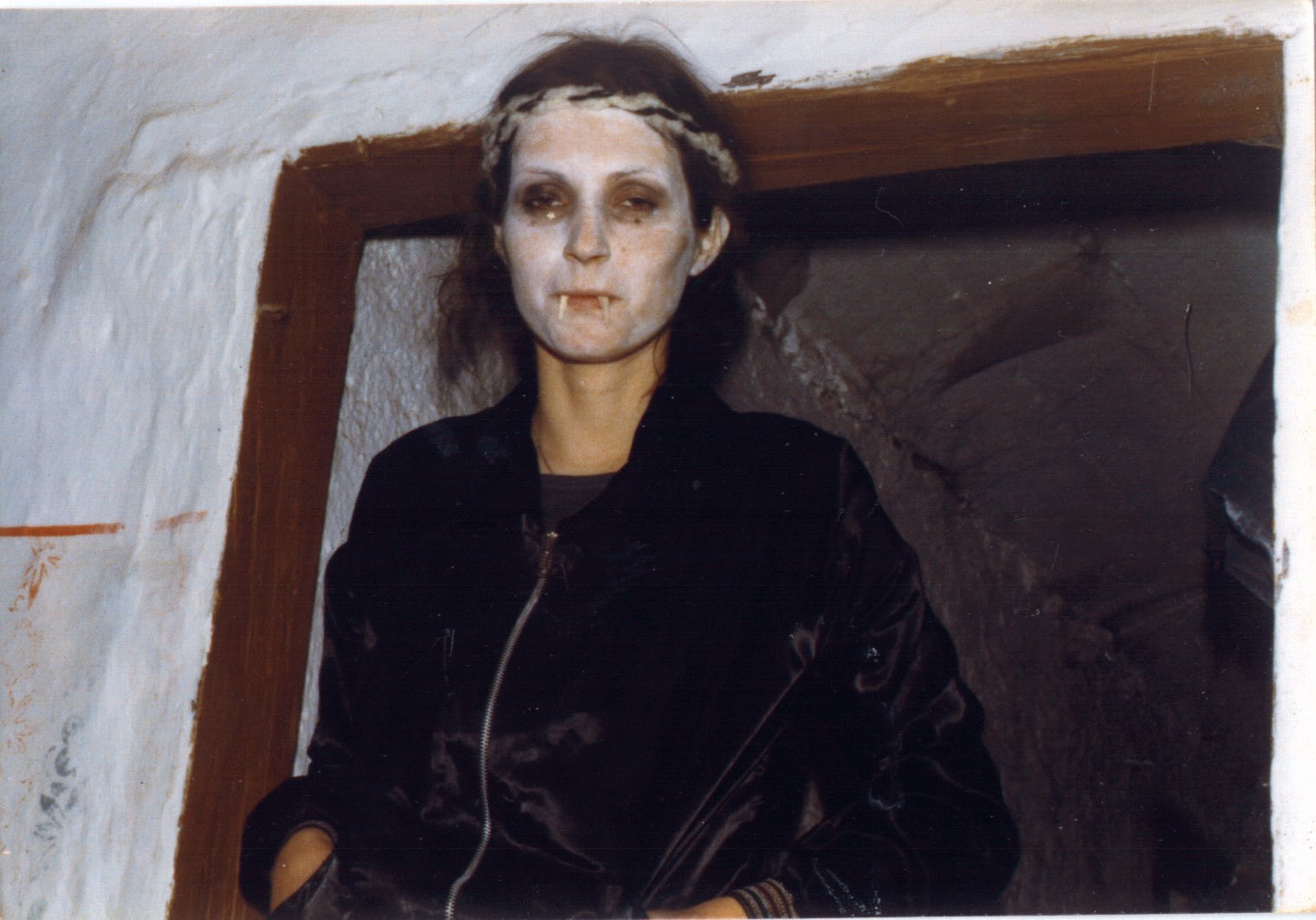 What was a typical day in Ixthuluh like?
It was typical that we got up in the morning and went to work in Linz. We had to pay off the debts for the house. But it was also typical that there were 15 or more guests in the house and we played a continuous session for several days.
No Money For A Radio was being recorded around period of 1978/79. Please share your recollections of the sessions. What were the influences and inspirations for the songs recorded?
This album is developed from more or less accidental songs. It is the missing link from the jazzy Yes We Are A Jazzband and the round, psychedelic Tea At Two, where the band already has found its sound.
At the time you were also very active organizing concerts around Vienna. Would you like to comment what kind of bands did you organize?
Around 1976, Werner Ponesch got acquainted with German rock bands. He often organised Embryo from Munich and Ton Steine Scherben. But there were also many others like Missus Beastly, Munju, Sparifankal, Moira … He started – and with him the whole group – to perform events and to distribute the records for the bands (then April Records, later Schneeball Records, also Trikont) in Austria. We organized rock concerts in Vienna and other places, too. Werner got to know a group of people in Burgenland, who were planning a big open air festival in Kohfidisch. He took the job of booking the bands for this project. Peter Hammill and Jon Hiseman were there at that time. Some really big names! This was the actual starting point for his way into music business and the later his decision to leave collective Ixthuluh in 1979.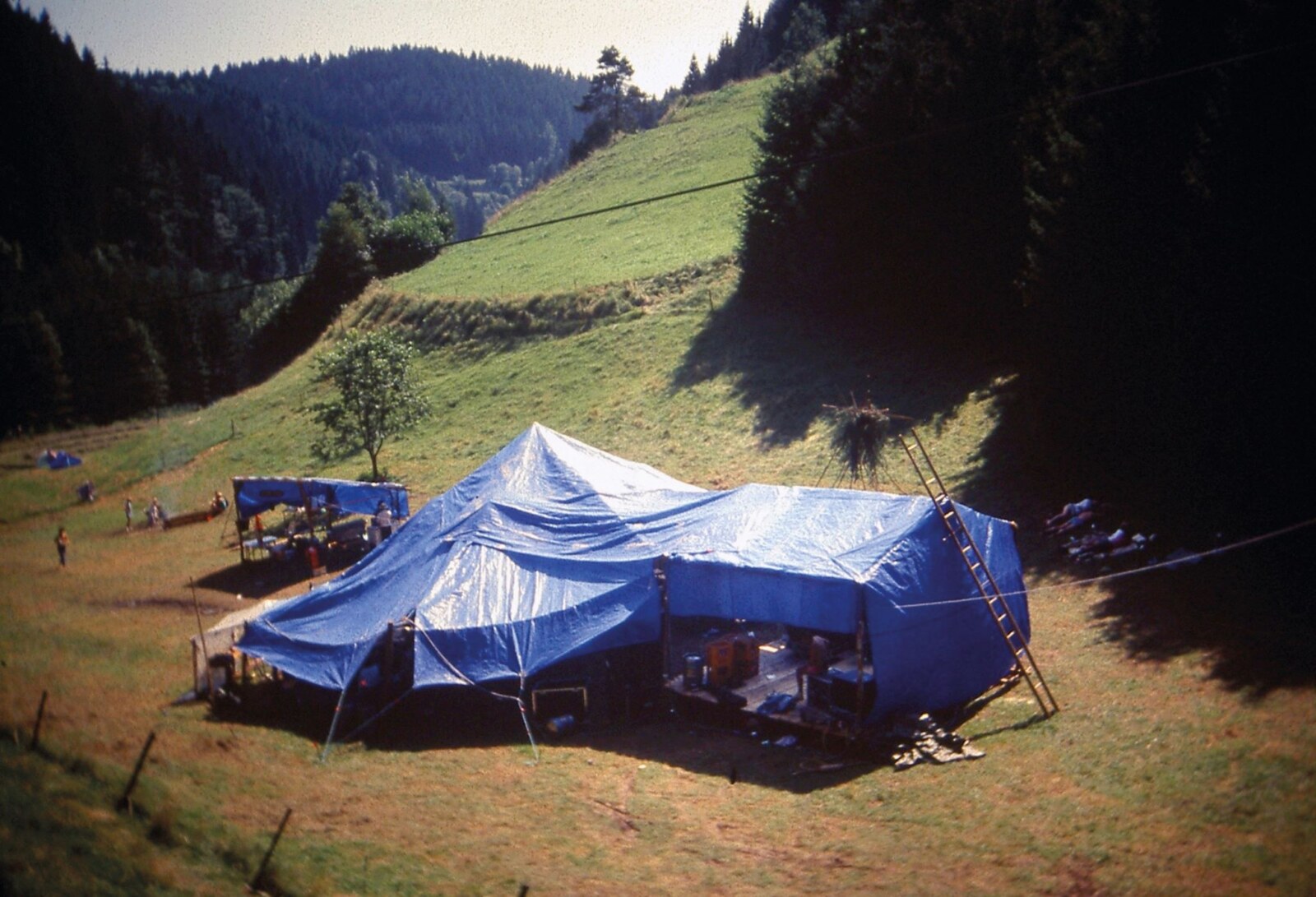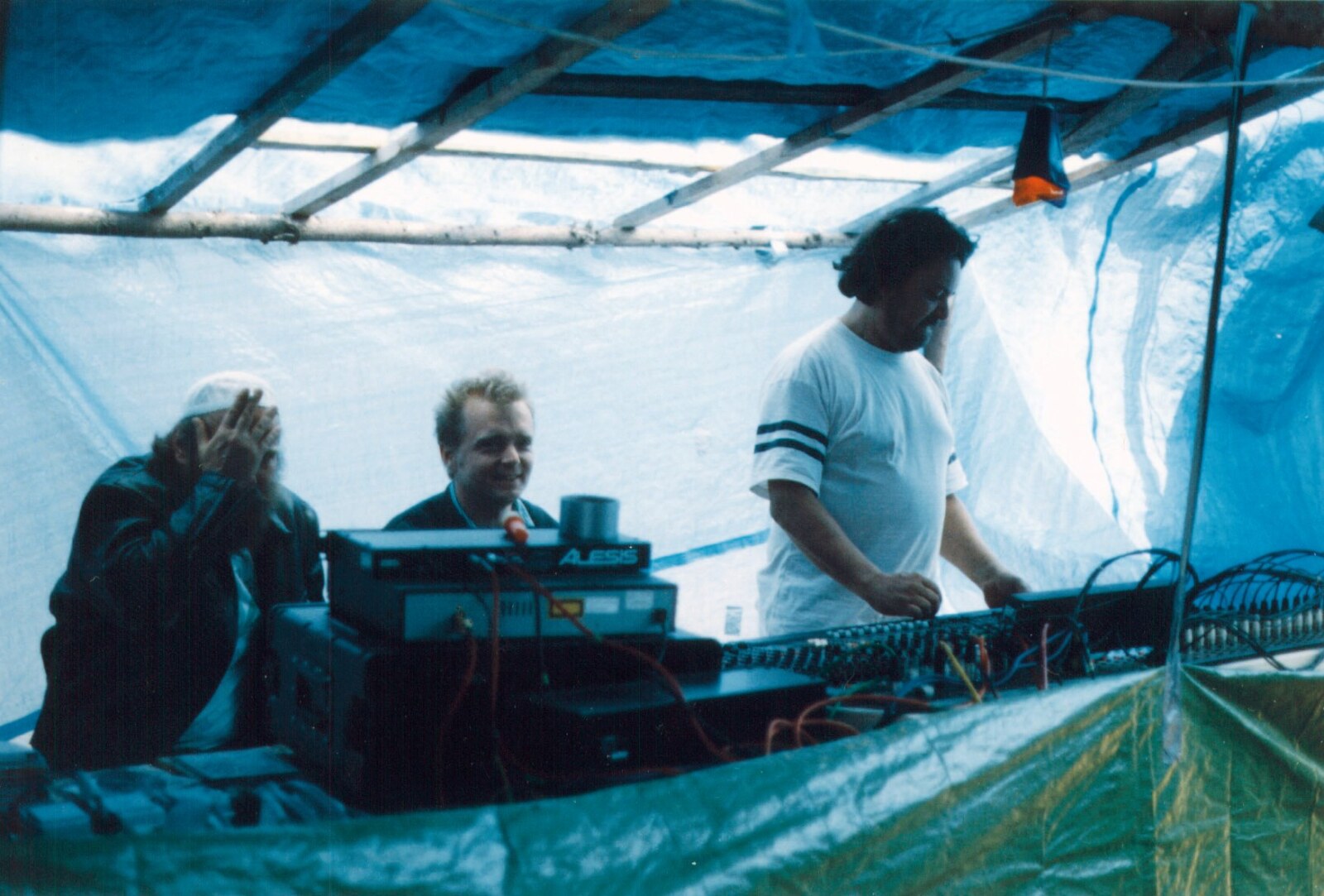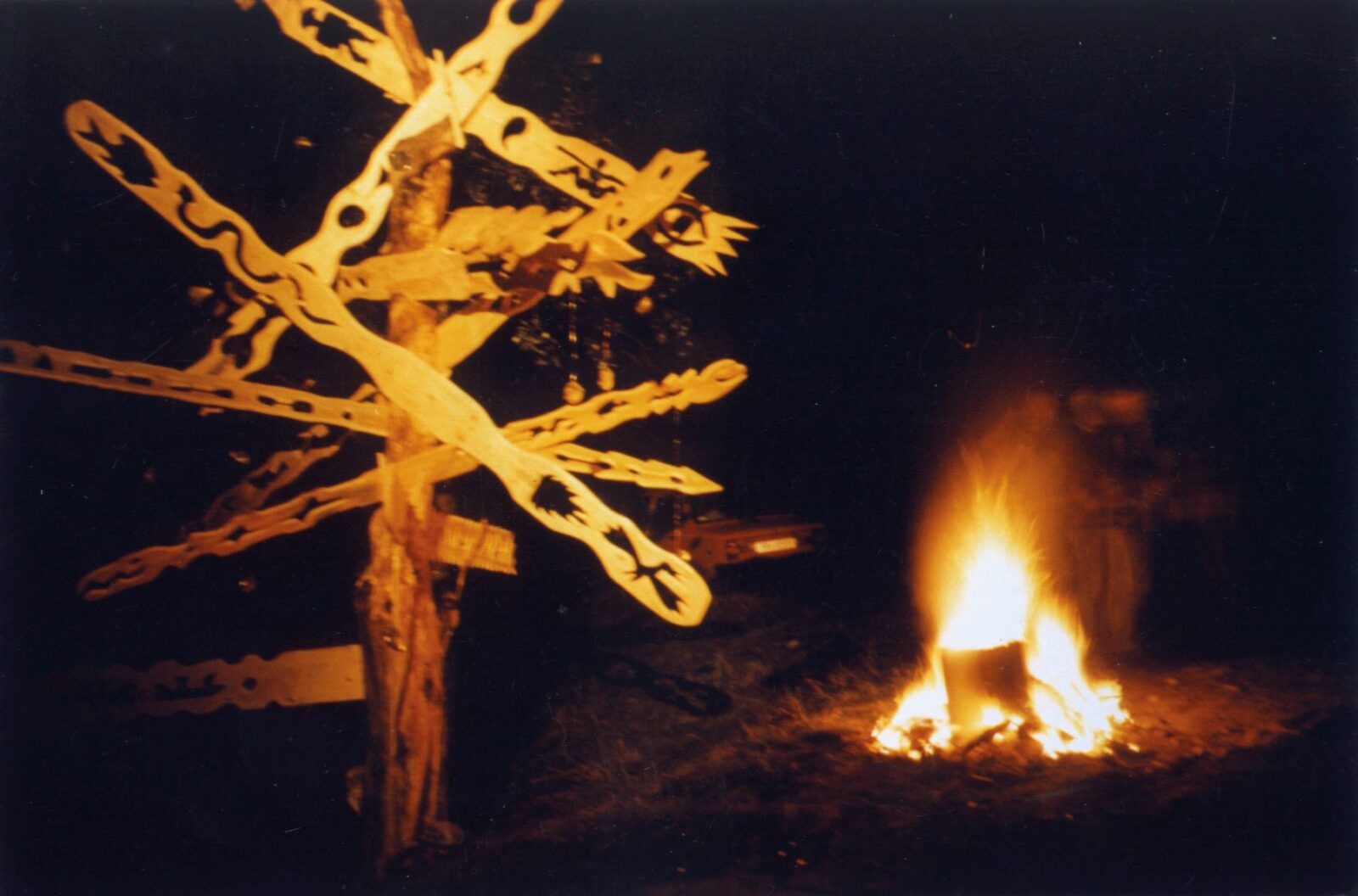 What's the story behind Tea For Two?
We published all of our material in 2004 on our website. We released album on CDR in a mini-edition of 10 pieces. Some guys out there discovered the site and music and published about it in several blogs and fanzines. Ixthuluh was a pure live band. At that time we were even proud on it that everything we played was unique and irrecoverable. The material existing today is available exclusively digitally. The coming vinyl will be the first one.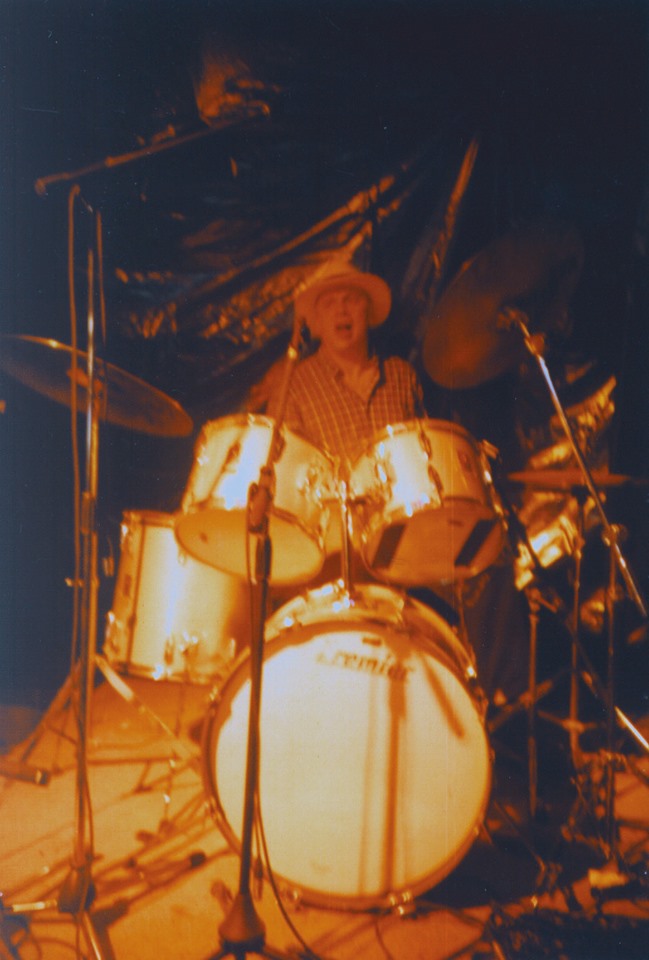 Did the lineup change at the time?
The core lineup at this time was Dita (Lasser) and Matsch (Ernst Matscheko), sometimes we only played in pairs ("Sittin On A Lonely Chair" was such a piece). Mostly we have reinforced with guests who were well integrated by their frequent presence. In later times very active and well-known Linz musicians like Adi Nimmerfall, E. P. Kirch or Werner Katzmair (Aufgeiger) were guests. Also Luigi Luger. Pez joined the group for a time, living in the Ixthuluh house.
Were you still living in that house by the time of recording Tea For Two?
Yes, we lived in the farmhouse at Lembach till the end of Ixthuluh, 1982. Then Ernst Matscheko and his wife Paula got the house. They started working with sheep and making outstanding sheep cheese. We still live there today.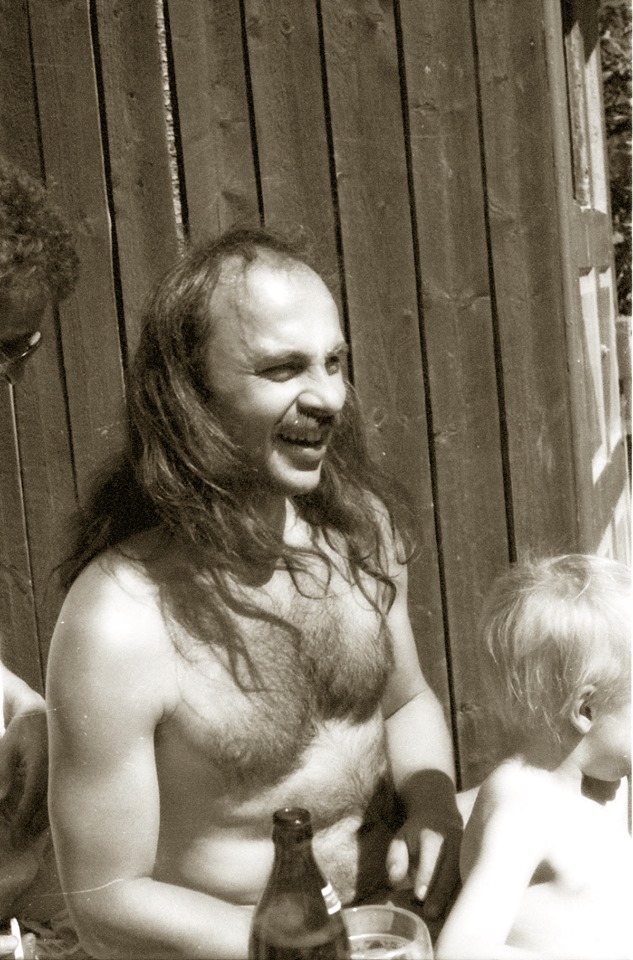 Music became looser and way more improvisational. Tea For Two have some psychedelic undertones. Was there a certain concept behind it?
There was no concept, the thing has evolved. We just did what we enjoyed, and with the loss of James Geiblinger on the bass and then Max Wedl on the sax, the thing automatically slipped from jazz to the psych genre.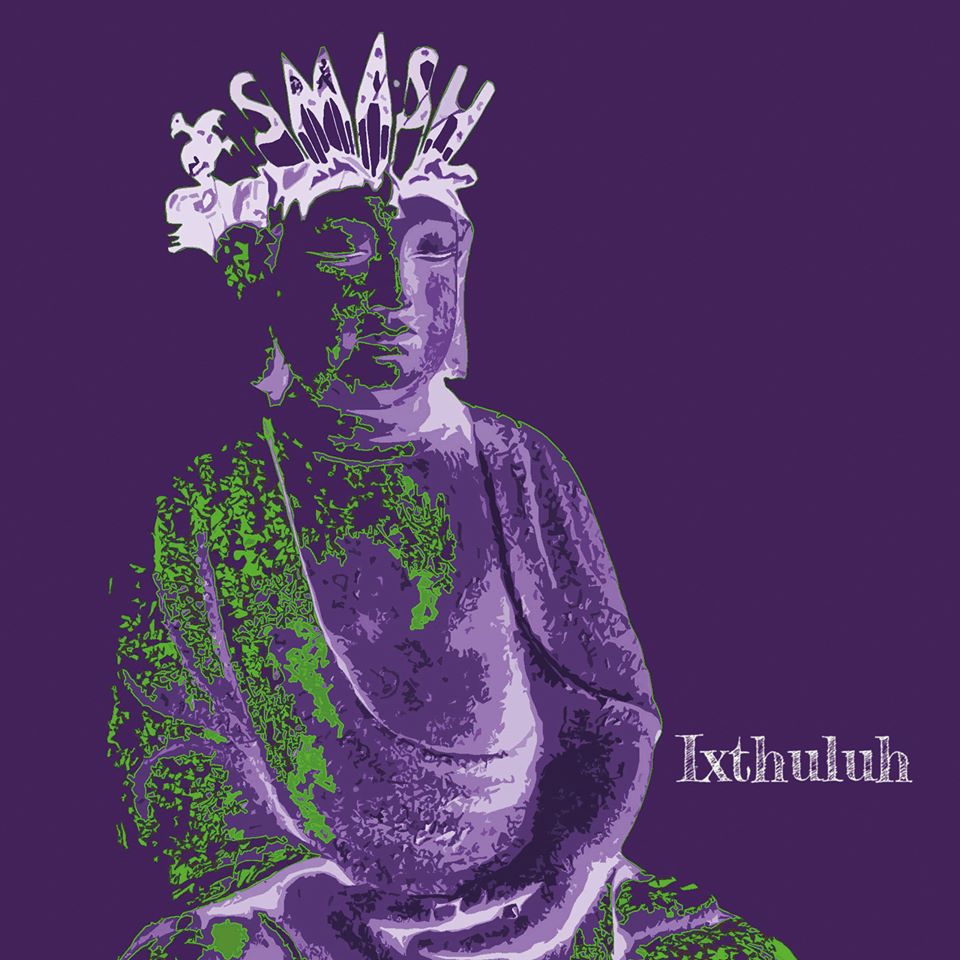 What are some of the strongest memories from recording it?
We often recorded with guests from the local scene. Usually we transferred the sound from the mixer output into other rooms of the house.
How about the cover artwork?
The cover work is all by Ernst Matscheko.  The front pic for the upcoming vinyl LP shows a meditating man whose head explodes. This is a variation of a graphic in the U-Comix style that Werner Ponesch used as an advertising sticker for his Ixthuluh-music company.
There are many cover works for the Ixthuluh albums presented on the website. All this albums we released on CDR, in very low numbers of copies, 10 – or max. 12. We used various own pictures and documents from that time. An exception is the cover of Tea At Two. At that time you could buy acid in the form that it had dropped on blotting paper. The sheets of blotting paper were printed with small colorful pictures, such as small stamps. Similar to the cover.
You had lot's of unreleased material. Parts of it also appeared on What's The Name release.
When we thought about making an Ixthuluh website in 2004, we spotted the tapes from 1982. We found a box in the attic. There was an estimated 70 or 80 hours of material. Then the real bone work began. Listening to everything. Every scrap.
"It was the pure underground."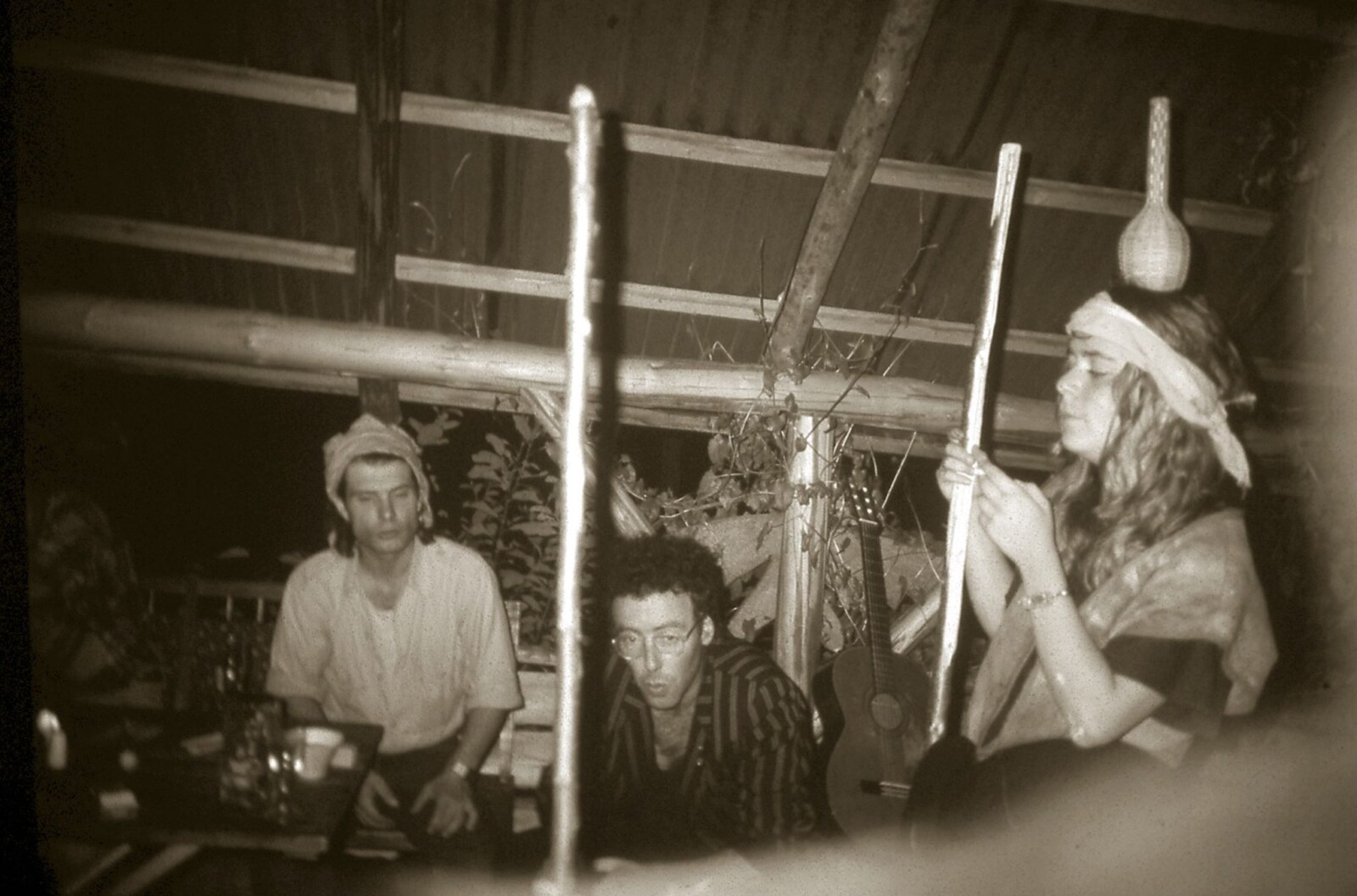 What happened after the band stopped? Were you still in touch with other members? Is any member still involved with the music?
After the split of the collective Ixthuluh, Ernst and Paula Matscheko stayed there and started to farm sheep. Soon looking what to do next musically, they formed The Mub. The Mub were the successor of Ixthuluh. In 1982, I met Joseph Meitz, who was living on a farmhouse nearby. And Joe Schinagl, a telecommunications technician who did not want to be a telecommunications technician anymore, and Achim Berressem, a German who was stranded in the Mühlviertel. We decided to make music together. It was the pure underground. In the autumn of 1982, my ex-Ixthuluh companion Dita came to visit with his Sabine. He suffered a bit from our music, as he was the only one who could play a straight tone. But he both regained their appetite, and it was not long before they lived nearby and The Mub were complete. Our motto was: "forget, what you ever have known about music. The Mub stopped in autumn 1985. Dita joined 1981 Sam Auinger's Desert Harvest', later 'DeHa', playing the bass. And he founded with some partners a company for studio and sound equipment. Dita is still active. Currently they call themselves Treibgut (Flotsam). Matsch sometimes produces under Mud Shurko, a live recording of our small summer festivals, so that's more of a homerecording.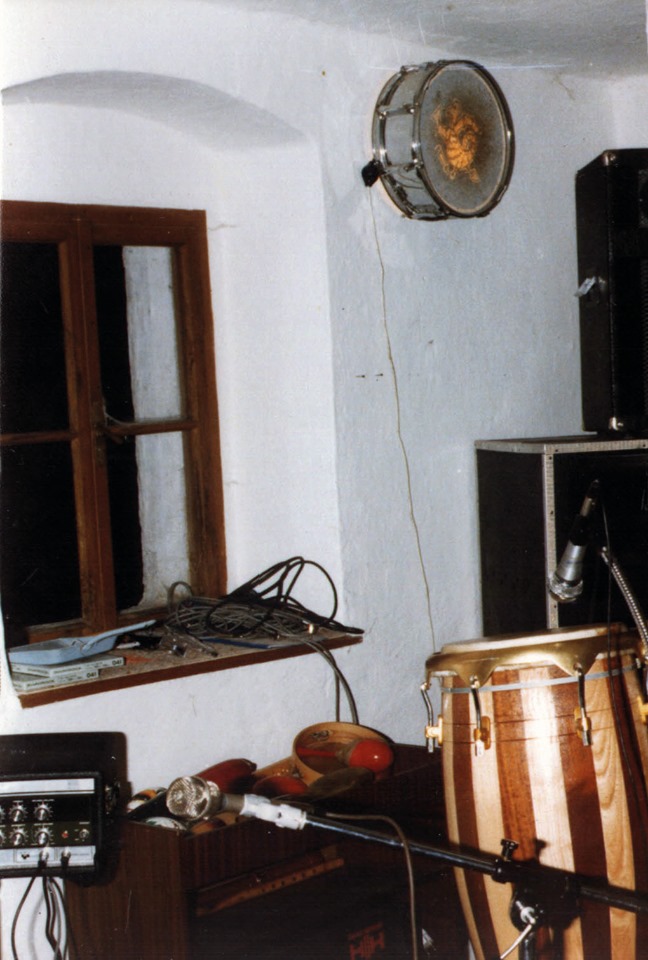 Looking back, what was the highlight of your time in the band? Which songs are you most proud of? Where and when was your most memorable gig?
The band hardly played public performances, the audience were members of the local art scene, painters, musicians and dawdlers. The music accrued from live music of the numerous all night party's, which was celebrated in the circumference of and with the band. The parties took place all over the house, and the band just played in the music room – in summer outside too. When you ask for highlights: I think the Tea At Two sessions. We played at that time on a really high level. My personal favorite song is "Flowers, Stones And Early Morning" from the No Money For A Radio album. We had not found our sound at that time, but this song was near… We were very experimental at the time.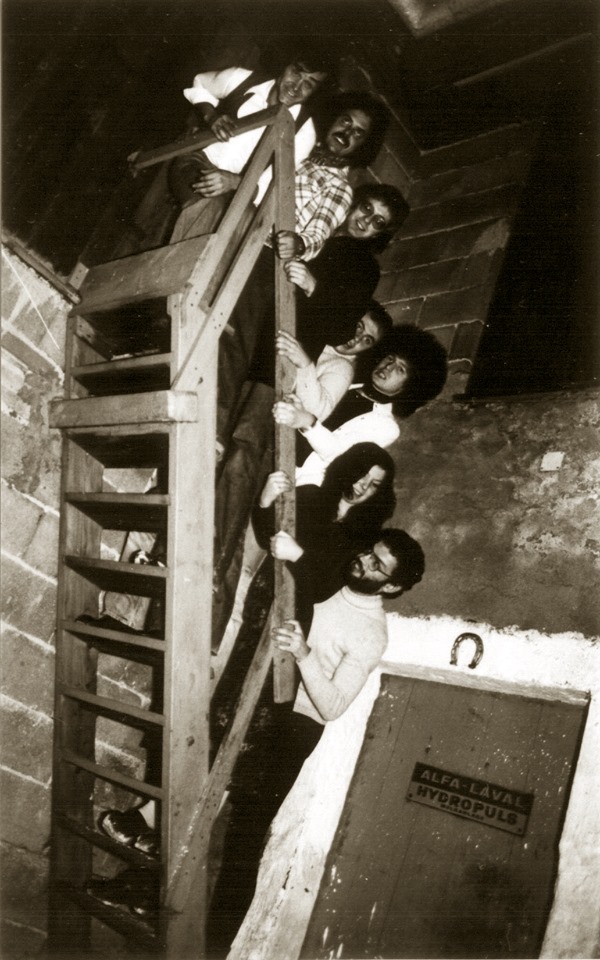 What can you tell us about the material that will appear on Noise Appeal Records?
The material that will now be released on vinyl is a cut-out of Tea At Two, which we re-cut for the usual 2 x 19 min vinyl length. We decided on 3 numbers, namely "Forbidden Fruits", "Love Pain", and "Gila Bridge". That should be a representative selection from this creative, psychedelic phase. The band's hardcore Dita and Matsch play with guests or temporary members. The musicians change permanently (the instruments), often though during a jam. But, to be honest, it's a pity I had to cut it for the vinyl record. The full Tea At Two is an album after all!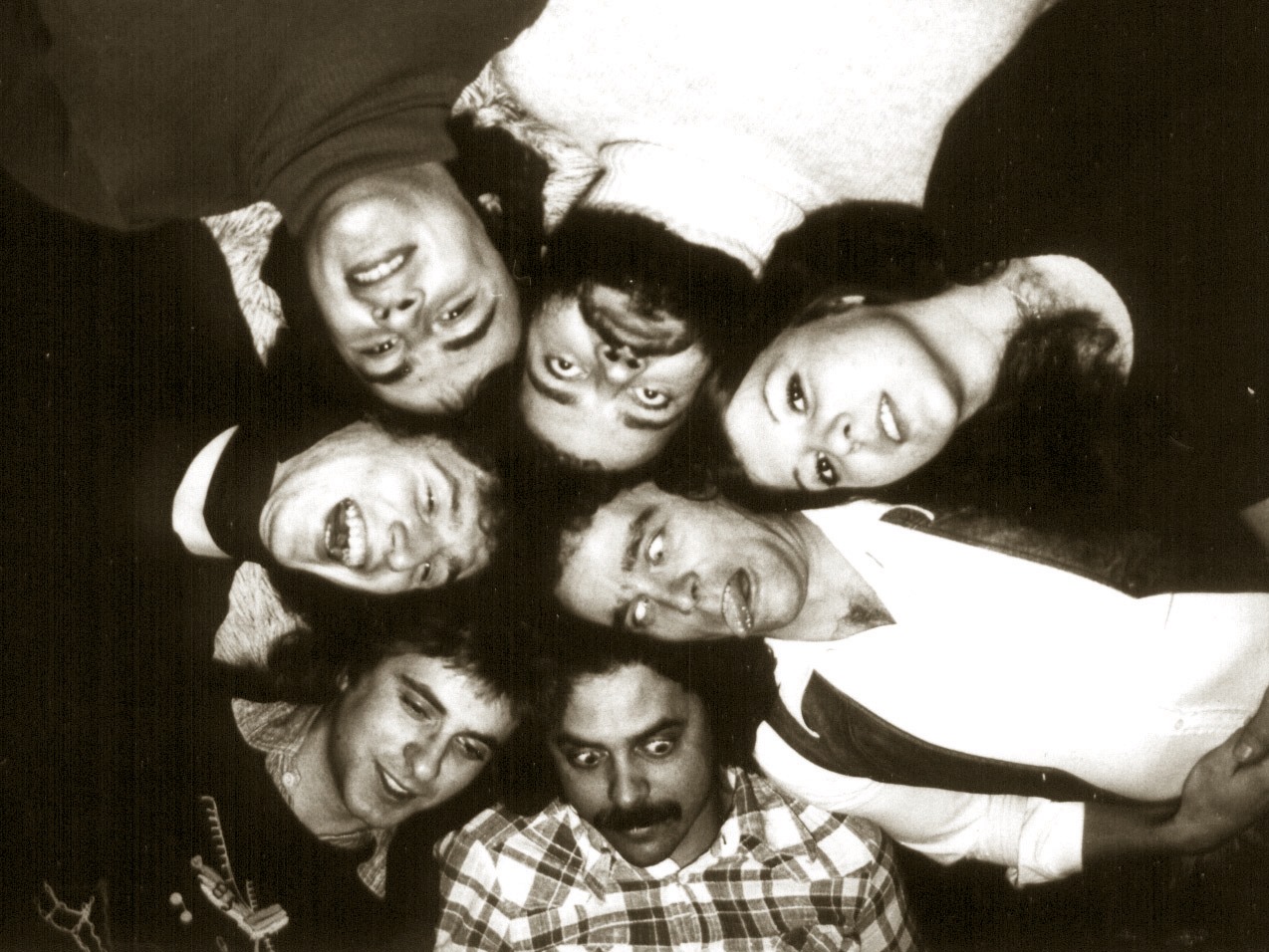 Thank you for taking your time. Last word is yours.
We are surprised that so much later – after all, since the dissolution of the band in 1982, almost 40 years have passed – there seems to be a lively scene of music archaeologists interested in the material we have left behind. And of course we are happy with this. Our thanks go especially to Till from Vinyl & Music Festival, to Dominik from Noise Appeal Records and to the 'discoverer' Hans Pokora.
– Klemen Breznikar
---
Ixthuluh Official Website
Noise Appeal Records Official Website