Dire Wolves Just Exactly Perfect Sisters Band – 'Flow and Heady' (2020)
I first encountered Jeffrey Alexander as one of the performers at Phil McMullen's Terrastock festivals. In fact, he is one of the few artists who played with two different bands – The Iditarod (Terrastock 5 in 2002) and Black Forest/Black Sea at Terrastock 6, which he helped organize in 2006. Since then, the prolific Alexander has recorded several solo albums and spent time in the experimental psych conglomerate Jackie O Motherfucker.
---
Recently, he's spearheaded the mysteriously eclectic "Cosmic Free Rock" band Dire Wolves and its myriad pseudonymous offshoots, Absolutely Perfect Brothers Band and this incarnation trading as the Just Exactly Perfect Sisters Band.
I'm not sure what the difference is between the various monikers, which are made even more difficult to identify by the fact that the extensive discography of these alternate bands varies depending on whether the name is in brackets or not. It's all rather frustrating for completists or discography annotators, not least of all because the current release at hand, which documents their live performance at the Festival of Endless Gratitude on Friday the 13th of September last year, also comes with a download code for two additional concerts on their 2019 European tour at Die Friese in Bremen (6 September) and the Rhiz in Vienna (9 September). Completists will again be glad to know that there are no track overlays, so each concert features separate material.
We'll focus on the main album, which brought a smile to my face before I even began playing it via its brilliant, not-so-subtle punny title that Turtles' fans will recognize straightaway! Their 40-minute set consists of four lengthy improvisational jams, but that's par for the course for a band whose first two albums consisted of six untitled tracks! Alexander is on fire throughout the opening 19-minute title track/'By The Fireside' medley, trading steaming licks with fellow (guest) guitarist Nik Rayne (The Myrrors) and serpentining around various violin scrapings, bird calls, and operatic arias a la Yoko One from one Bell Lungs, apparently a pseudonym for Ceylan Hay.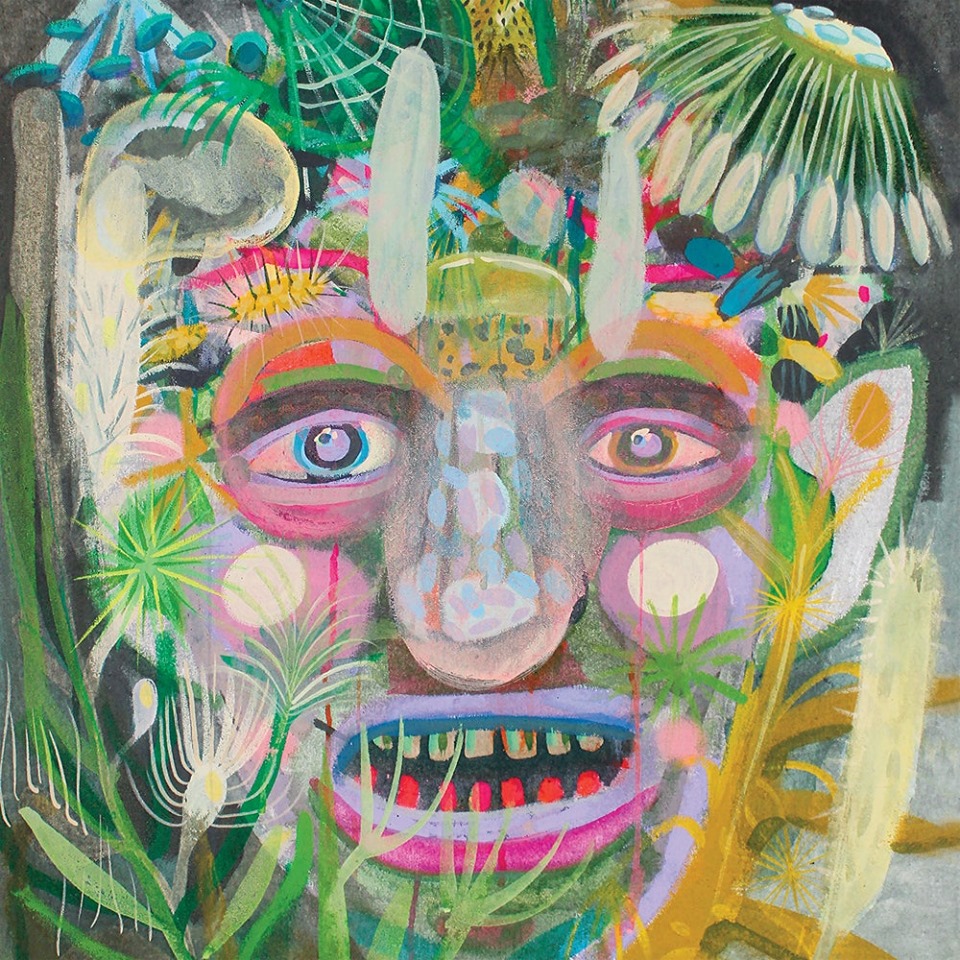 'Let The Dog See The Rabbit' is more sedate than its title suggests, with Brian Lucas's throbbing bass creating a fluid baseline for the participants to achieve liftoff for sonic space encounters of the hallucinatory kind. Finally, 'Dr. Esperanto' slithers in an a kozmic, krautrockin' groove in the inimitable style and grace of fellow astral travelers and communal improvisational explorers like Amon Düül II, Guru Guru, Acid Mothers Temple, Can, Wallenstein, Magic Carpathians, et. al.
– Jeff Penczak
---
Dire Wolves Just Exactly Perfect Sisters Band – Flow and Heady (Released on Cardinal Fuzz and Feeding Tube Records/2020)