An Interview with David Aguilar, lead singer of The Chocolate Watchband
The Chocolate Watchband, often counted among the absolute best psychedelic-garage bands of the 60's, might have been buried by time if not for the inclusion of their version of "Let's Talk About Girls" on the historic and influential 1972 compilation Nuggets: Original Artyfacts from the First Psychedelic Era 1965-1968. Thanks to the success of that particular collection of singles, The Chocolate Watchband, live on to be appreciated by the generations that follow.
---
Their history is uniquely convoluted and has left me scratching my head every time I've read about them, which is why I jumped at the chance to interview original lead singer David Aguilar in order to get some of their chronology straightened out.
Given that my phone company recently stopped allowing two-party recorded calls, I Zoomed with Aguilar and, consequently, was able to see him in his Colorado home as we spoke. With his dark hair and solid physique, he looked younger than his age, which I assume to be mid 70's.
Jason LeValley: The history of the Chocolate Watchband is difficult to follow. It seems like there were different guys coming and going all the time, so let's get your participation clarified. You were the original vocalist and harmonica player for the band on the first album and again on the live reunion album released in 2001, right?
Aguilar: The second Chocolate Watchband, (the first band named Chocolate Watchband formed by Mark Loomis in 1965, lasted about three months, played no more than ten local shows, and then disbanded) was assembled by Mark Loomis in 1966 and included David Aguilar on vocals, Mark Loomis lead guitar, Sean Tolby on rhythm guitar, Billy Flo Flores on bass, Gary Andrijasevich on drums. The band was an instant Bay Area success. A few months into headlining San Jose/Santa Cruz shows, the band progressed to playing in San Francisco at the Fillmore Auditorium, Carousel Ballroom, and the Great American Music Hall with the Dead, Airplane, Santana, Janis, Quicksilver, Zappa, Lovin' Spoonful, Captain Beefheart, etc. At this time we also picked up a manager, Ron Roupe, who signed a contract on our behalf with the Attarack Corp. in LA. Ed Cobb was the producer. In mid 67′ we flew down to LA, spent four days recording the album No Way Out that included songs "Sweet Young Thing", "Baby Blue", "Come On", "No Way Out", "Gone & Passes By", "Misty Lane", "Midnight Hour", "Tender Trap" and a quick scratch vocal track for "Talk About Girls"…We were told we would be back to finish the album a few weeks later. That never occurred. At night, after recording, we played private parties for movie producers or went to the Whiskey-a-Go-Go.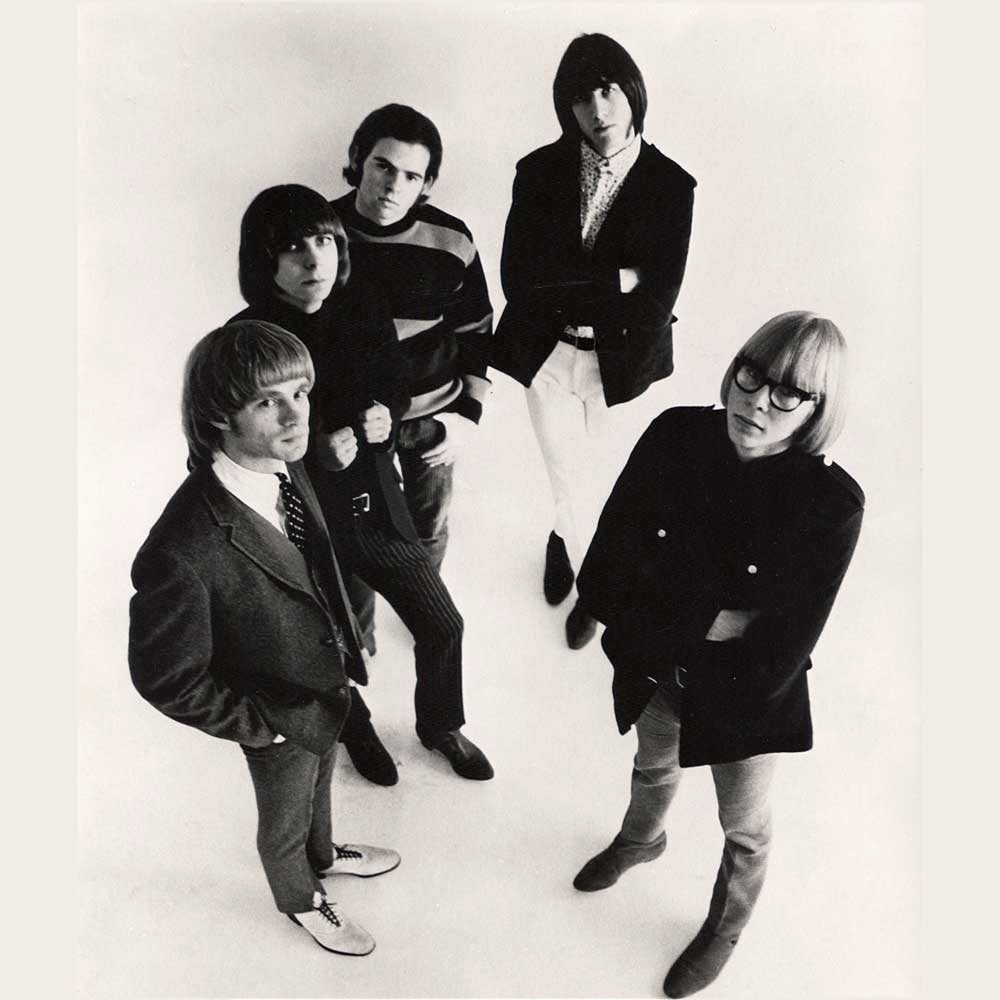 Six weeks later we flew in to do the movie Riot on Sunset Strip and recorded "Don't Need Your Lovin" and "Sitting There Standing" both written by me and both songs indicative of the Watchband's live performances.
"We threw the box of albums the recording company had sent us into the air and shot them out of the sky with a double barreled 12-gauge shot gun."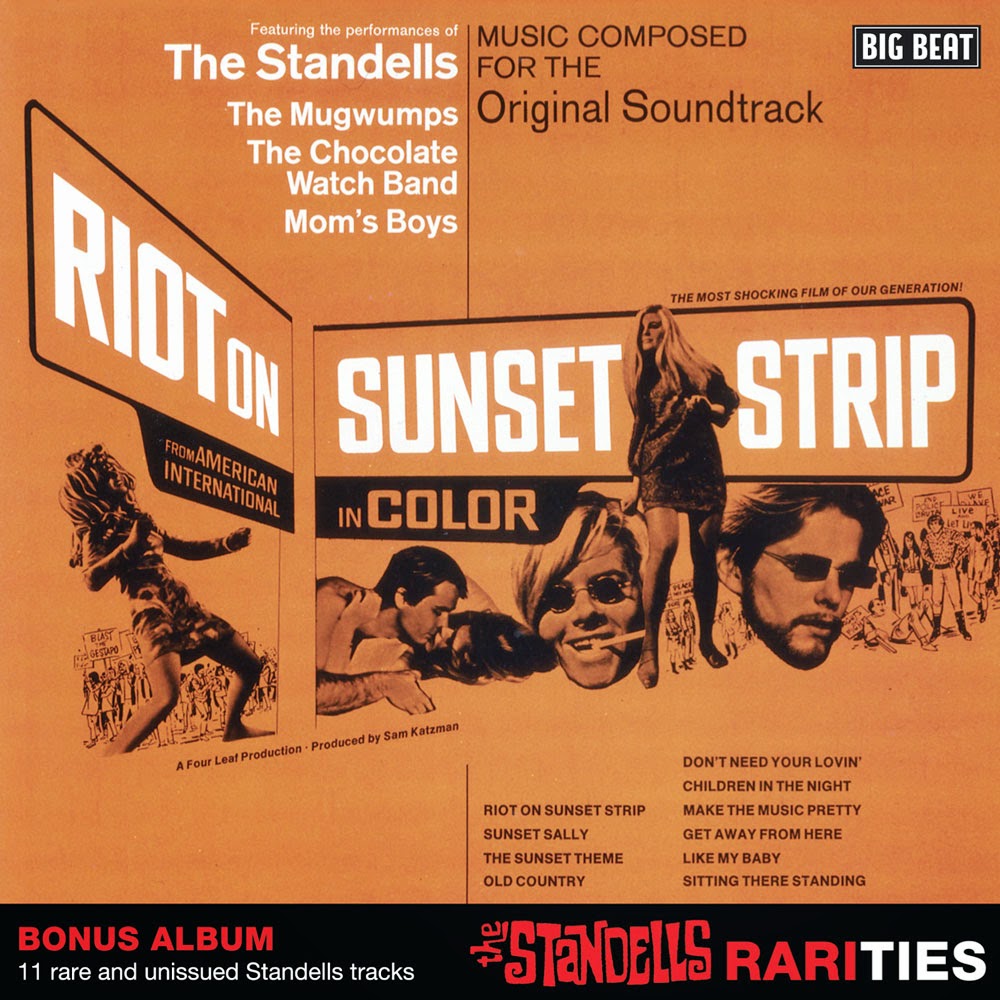 We then returned to the Bay Area to resume shows. When the album arrived in early September, with songs and vocals we had never recorded that were added by Ed Cobb and his recording crew, we were devastated, angry and filled with disbelief. We threw the box of albums the recording company had sent us into the air and shot them out of the sky with a double barreled 12-gauge shot gun.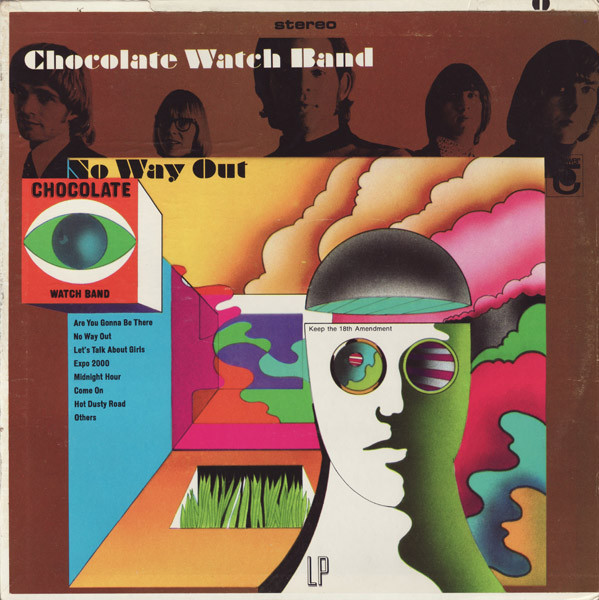 JL: Whoa! That's unconscionable. What about Inner Mystique, the second Watchband album?
Aguilar: Back in the studio in 68′ we began recording The Inner Mystique and shot the movie "Love Ins". My vocals appeared on "Miracle Worker", "I'm Not Like Everybody Else", and "Baby Blue" recorded earlier (songs we were playing live on stage at the time)…The rest of the album was pieced together by Cobb using studio musicians….Before the album came out-Mark quit the band.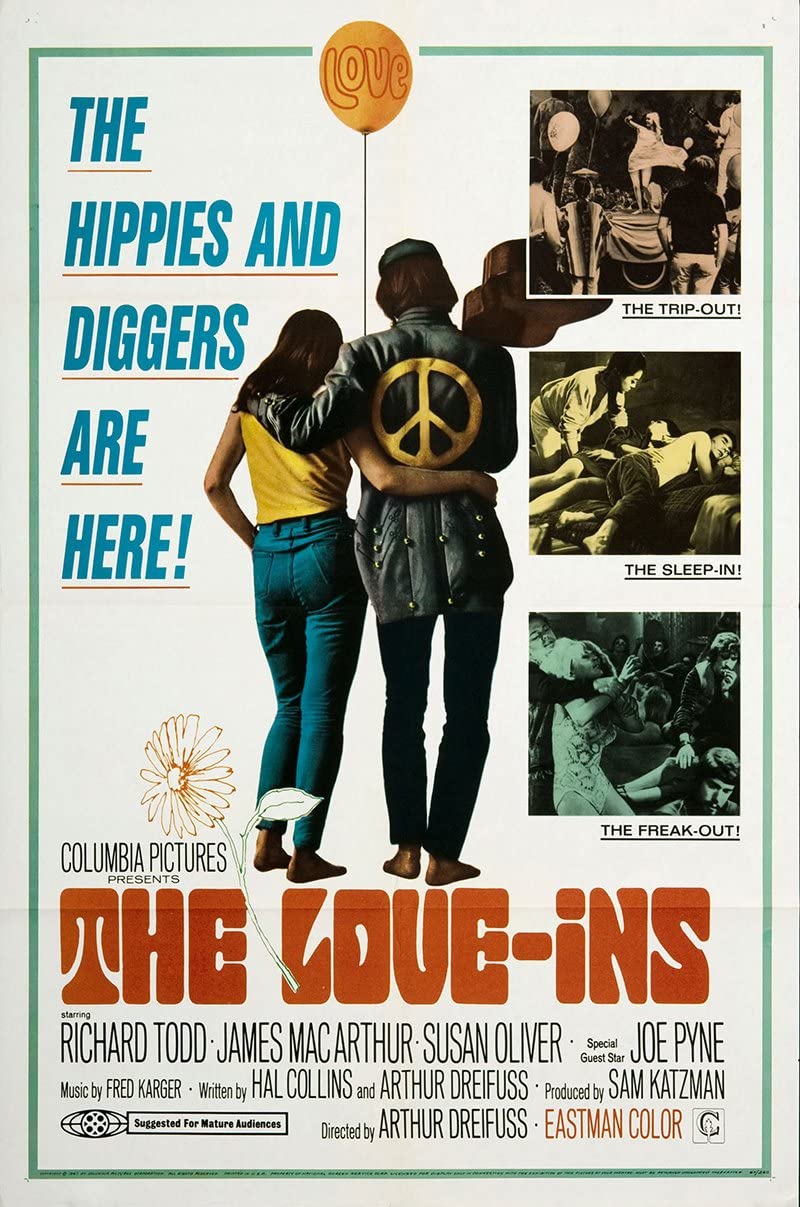 He decided he wanted out, the band was not going in the direction any of us wanted or expected and the sudden rise to stardom of Moby Grape killed him. He had been taught guitar by Jorma Kaukonen, always wanted to be in a band sounding like Jefferson Airplane, so he tried bringing back the first version of the Watchband with Danny Phay on vocals….It didn't catch fire. There was no demand in the Bay Area for this new band. Meanwhile, I quit music altogether, headed back to school, and that eventually led me to Harvard directing a department and teaching astrophysics.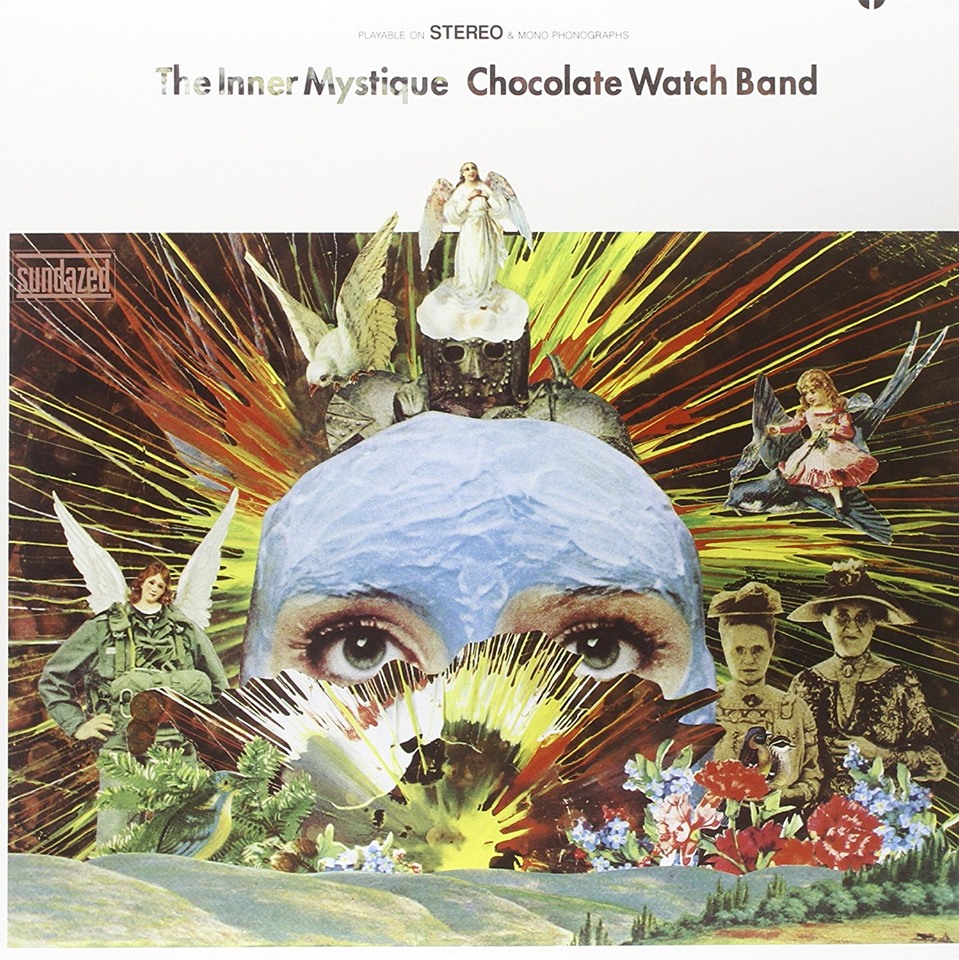 JL: Right. So you had nothing to do with the third and final studio album of the 60's with the Chocolate Watchband name?
Aguilar: Cobb had contractual obligations to produce one more CWB album with no money to promote it. A new version of the band came together in late '68 to do this, Mark agreed to rejoin the band on lead guitar, Sean on rhythm guitar, Bill on bass, Gary on drums, and Danny Phay singing. I was offered a part on the album only if I split singing with Danny. I told the band they could go fuck themselves, turned around and walked out the door. The album, One Step Beyond, had no Ed Cobb songs and no artistic direction. It rambled along in mediocrity with Gary trying to write most of the songs. A quarter of the way into the recording, both Mark and Danny, who were made for each other in terms of overdosing on hallucinogens, bailed out of the studio and Jerry Miller was called in to try and finish it.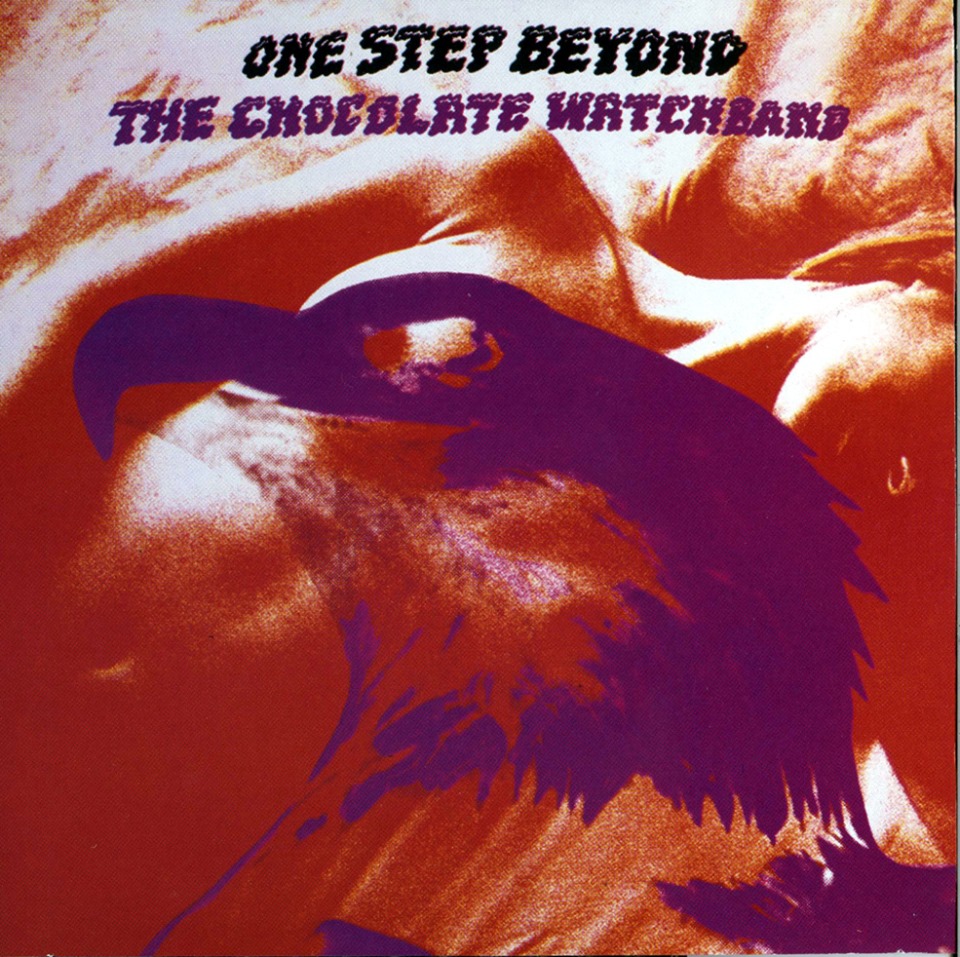 JL: I remember reading an interview conducted in the early '80s in which Cobb said that the group couldn't work in the studio without first indulging in the contents of "the box," which, like a psychedelic-era dessert tray, contained every popular controlled substance (including hallucinogens) then circulating. I assume he was referring primarily to Mark and Danny, right?
Aguilar: Yep. Mark ended up spending a few weeks at Agnew's State Mental Hospital in Santa Clara for treatment. Mark and Danny never played music again. The only notoriety this album garnered was on the CD instead of the vinyl where songs I had recorded earlier for both the movies were included….again adding confusion as to who was in the band.…
JL: You were a student at San Jose State when the band started, correct? You then went on to become a college professor in Astronomy at both San Jose State and Harvard. Is that what you've done for most of your life?
Aguilar: I was also the director at a couple of observatories in the Bay Area before moving to Boulder, CO in 1980 when I became the director of the Fiske Planetarium and Science Center at University of Colorado. I founded the Science Educational Media Resources and served as the director for a few years. I've also written and illustrated 12 kids' astronomy books for National Geographic and Random House. Additionally, I consulted for and appeared on air for the Discovery Channel, the History Channel-UNIVERSE Series, NASA Unexplained Files, and NHK-Japanese National Television Broadcasting.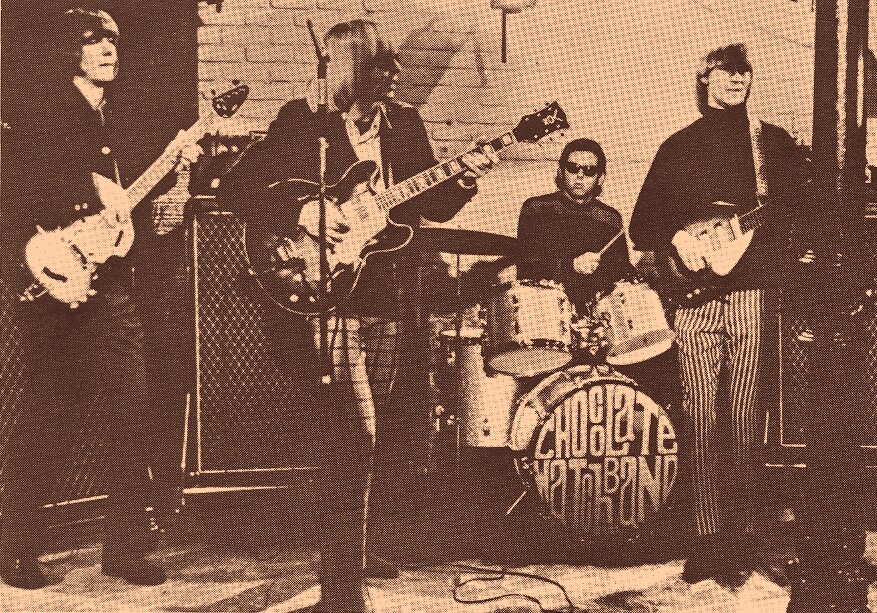 JL: Wow! That's an impressive CV! Let's talk about the 1999 reunion. What was the impetus for that?
Aguilar: In 1996, Hap Scott, a friend of Mark Loomis, decided to do a retrospective album of Bay Area artists including the Watchband. I was invited to join but refused. Due to a severe medical emergency regarding my father, I flew in to the Bay area to visit him in the hospital where I was told he was heavily sedated and would not regain consciousness until the next day. So, on a whim, I appeared out of the blue at the recording session. There, I was reunited with Gary, Billy, Mark (Sean had passed away by then), and Phil Scoma and we recorded two tracks for the San Jose Dazed album: "King Bee" and "Tell Me", the former of which was later used in a TV show.
Enjoying what I did, I began songwriting in earnest, traveled to Redding CA to record "The Redding Sessions" – David Aguilar singing/writing/keyboards/synths, Phil on guitars, Gary on drums, and Billy Flo on bass.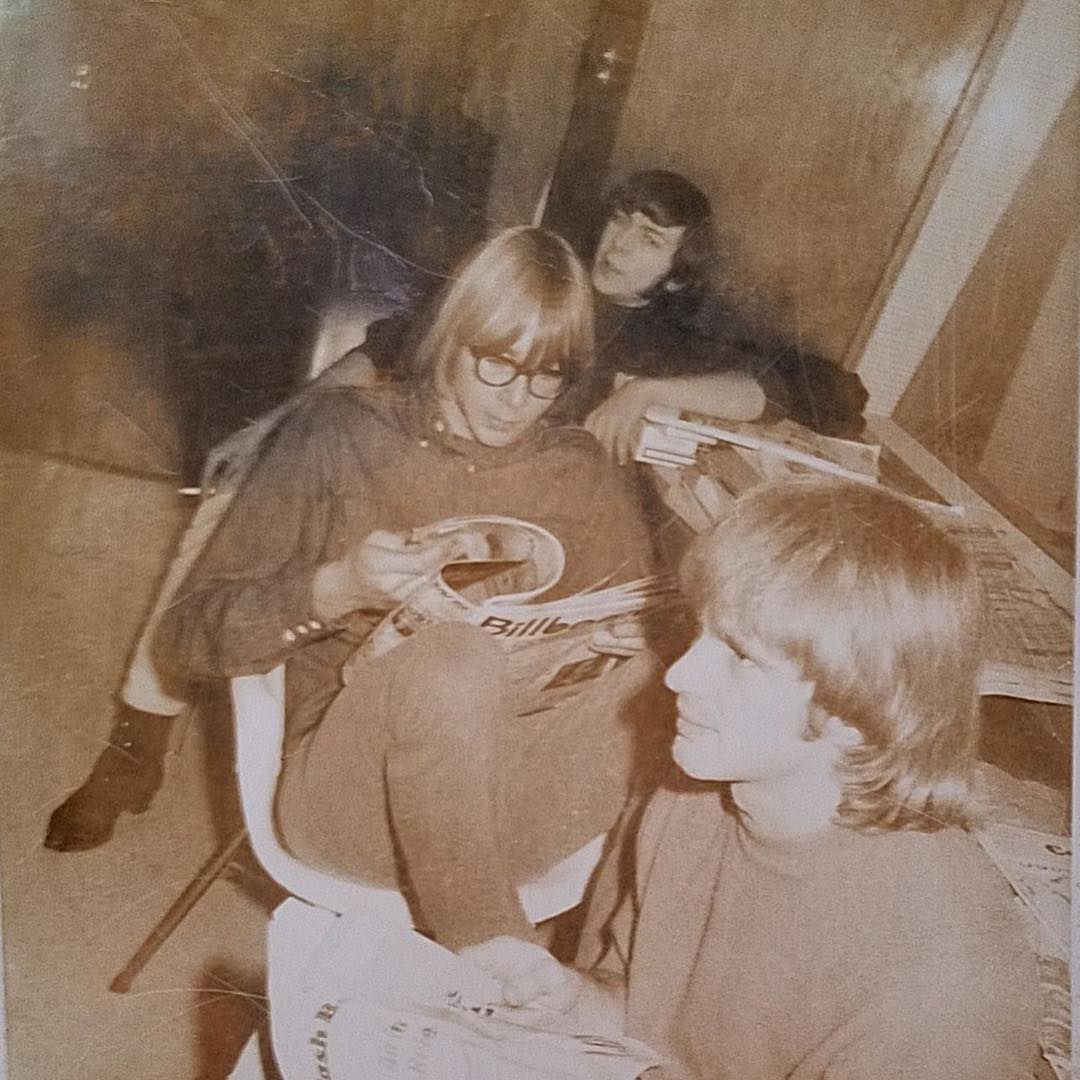 Soon after that, Mike Stax approached the Watchband to play at his show in San Diego titled 66/99. Scoma backed out, Tim Abbott replaced him on lead guitar, and the new Watchband began recording and touring again. In 2000, Gary, Billy, Tim and I recorded the new original album Get Away. From there we went to NYC, met Little Steven, and recorded the At the Love-In Live album. I'm doing all the singing on it.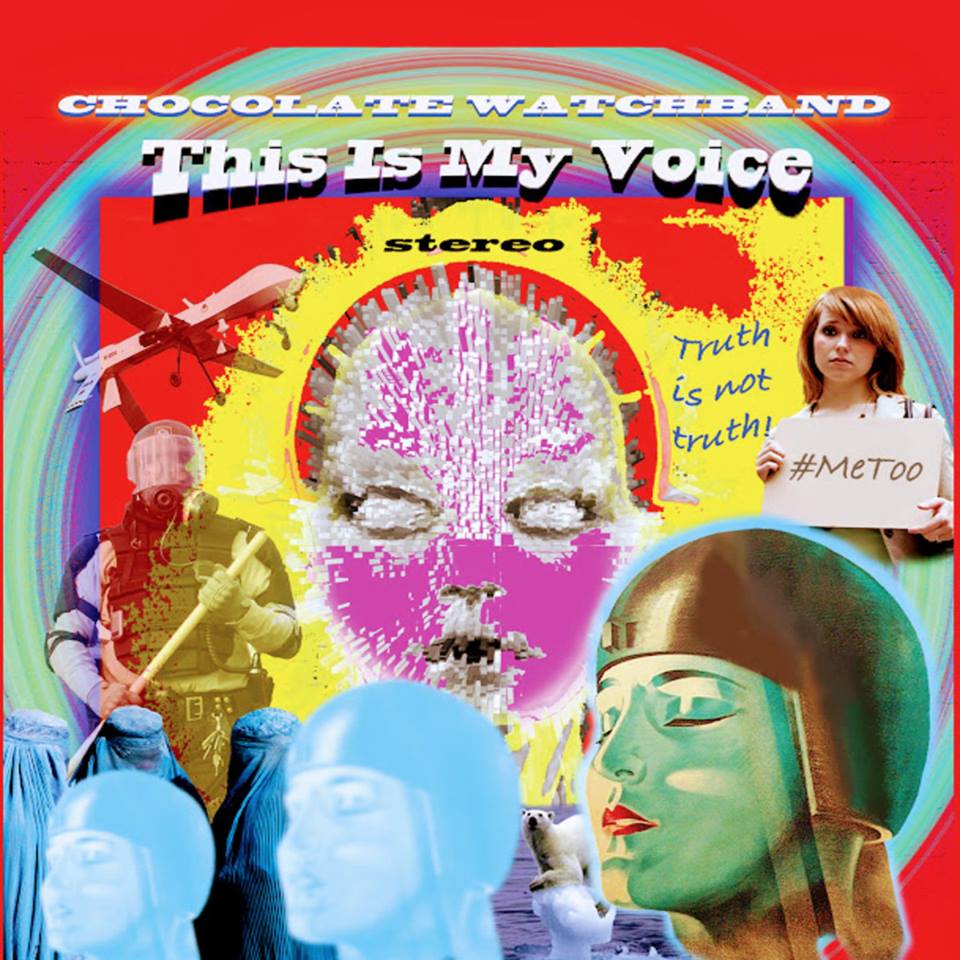 Since then, we have toured major cities in the US and internationally headlining in Rome, Spain, Paris, London, Parma, Ireland…..
In 2020 we released a new CWB album This Is My Voice and have put touring on hold because of the Covid-19 virus. My new solo album One Night On Planet Earth will be released summer 2020.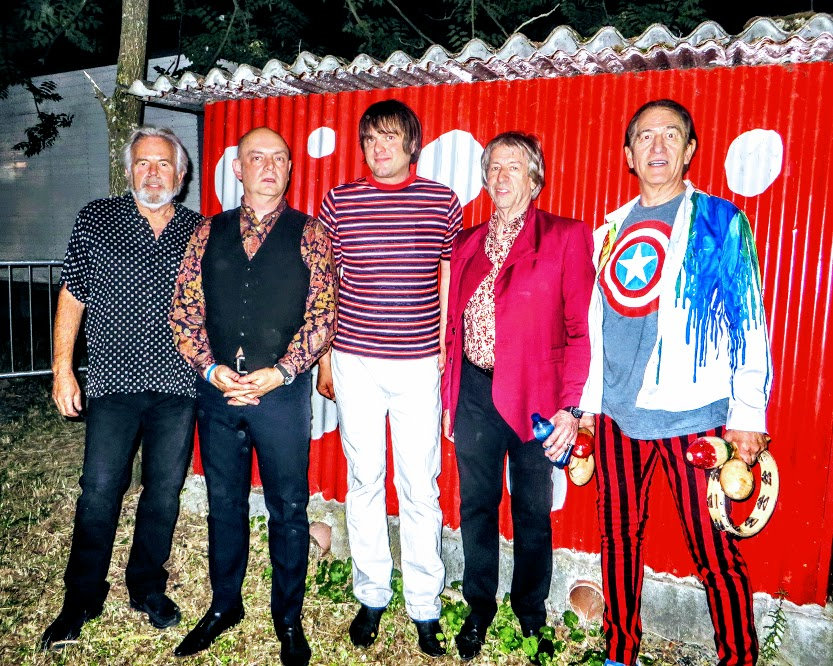 JL: Your publicist said that the band is coming out with a new video. Is it a music video?
Aguilar: The video "I Still Have Hope" was released to coincide with the current pandemic. It appeared on the Get Away album…
JL: Awesome! Thanks so much.
– Jason LeValley
---
The Chocolate Watchband Official Website
The Chocolate Watchband Facebook
The Chocolate Watchband Instagram
The Chocolate Watchband Twitter
Standing At The Feet Of Psychedelic Wizards – interview with Derek See