Ontario Progressive Rock (1970's/early 80s)
In the 1970s, within the American Midwest and Ontario, there existed a fascinating subculture that was distinctly their own – and this phenomena was sharply expressed in the music of the region.
---
Read more in previous part of the article.
Ontario, Canada
Another Roadside Attraction (Another Roadside Attraction, 1979) (Toronto)
Another Roadside Attraction are yet another late 1970's band that has that "Midwest progressive rock" sound that I'm quite fond of, and is littered throughout these pages. They feature the unusual lineup of two keyboardists, a drummer and a vocalist. The songs themselves have that slight FM radio slant that makes me a bit nostalgic. But the instrumental sections are right out of the classic ELP playbook. In fact, this album reminds me most of Morgan's The Sleeper Awakes and The Trip's Time of Change. Like those albums, hyper active acoustic piano drives the compositions forward. Synthesizers tend to be the solo instrument of choice. The LP itself has the look and feel of your typical US private press and features neat cover art.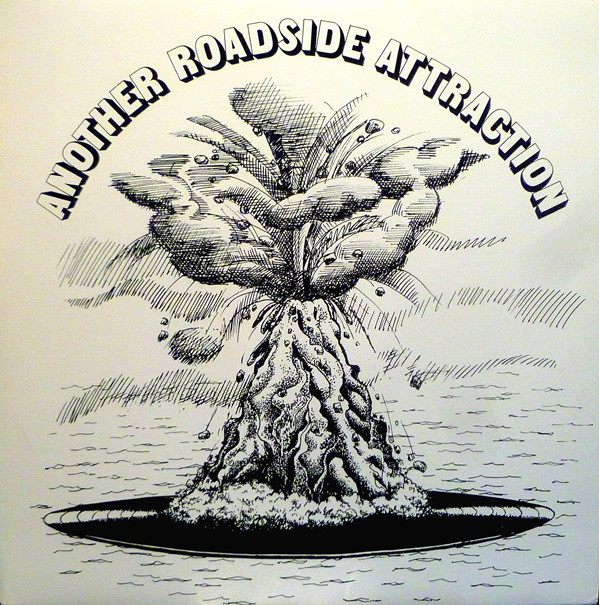 Avalon (Voice of Life, 1977) (Ottawa)
Avalon were a band from Ottawa who managed to get out one very professional LP in 1977, and unfortunately that was to be it. 'Celebration Day' opens up in Equinox-era Styx territory and it appears we're in for that unique North American proggy AOR sound, often times pegged with the derogatory pomp tag. A fine opener that quickly gets one engaged. 'Mother Russia' is similar, but there's more of a prog edge here, and yea sure, we can point to early Starcastle if you wish. Fine with me. 'Lady of My Dreams' is the obligatory lame ballad, but at least there's a fine synthesizer solo. In fact regarding the latter, there are many great synthesizer moments to be had on Voice of Life. The title track and 'Land of Mordor' bring out the band's James Young identity, and we're on the heavy side of AOR. Great break/riffs here that require repeat-play. Then whoever was supervising the group fell asleep, because Avalon decided to just go prog rock with 'Smoke and Fire', perhaps the highlight of the album for moi. 'Shadowcaster' is not a one minute interlude, but rather a fully realized song and quite good at that! 'Maranatha' then blends all the elements of the disc so far into one delicious whole. There's a killer riff half way through that sounds so much better on albums like this – primarily because it isn't what is expected.
Avalon had the songs to be radio staples in their day but for whatever reason they were ignored by "those that controlled all". This isn't an album that's going to register with hardcore AOR, hard rock, or progressive rock fans. But if you like all 3 in one, then this album goes to the great column. And I would be one such person.
Robert Connolly (Plateau, 1978) (Toronto)
I've said it before, but it's worth repeating: Ontario in the 1970's was an extension of the US Midwest – at least from an economic perspective. And so it comes as no surprise that the music shares similarities. We've waxed on a number of times about this most unique of American made rock music. And I'll be honest, I never viewed Connolly with this lens, until this revisit of the LP (one I've owned since 1992 according my database). Wham bam, bullseye! Get your Ethos, Dillinger, Starcastle and October albums out and compare.
Even though Connolly is standing next to a double neck guitar on the back cover, I believe his true passion is keyboards (and he's loaded with all the fun analog stuff like Mellotron, Mini Moog and Hammond). The concept is pure 1970's space alien fantasy and comes complete with a goofy comic book (and any righteous CD label MUST reproduce this bad boy). For the album, Connolly put together two entirely different groups, each side represented. Side 1 mixes narration, female vocals, acoustic balladry and all out progressive rock that recalls Eloy's "Power and the Passion", but truthfully better. Side 2 is where Connolly hands over the guitar duties as well as brings on a male lead singer – while he focuses entirely on the keys. No question this side is the more traditional progressive rock, though the vocals tend towards the AOR side, typical of the region. Given this new outlook, I'm appreciating Robert Connolly's album more now than ever. It's the time and place.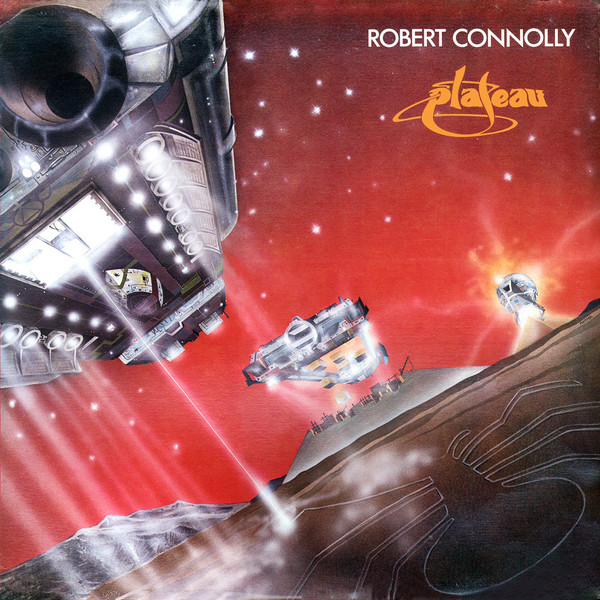 Dillinger (Dillinger, 1974 | Don't Lie to the Band, 1976) (Toronto)
In some ways, this is darn near the perfect early 70s progressive hard rocker, with grungy organ and loud guitar, fronted by an extra-testosterone-laced lead vocalist. One can easily see this band being label mates of Spirit of Christmas (both were on Daffodil), though Dillinger were certainly not as ethereal. But there are a couple of downers – one is their rancid rendition of a Spirit track ('Nature's Way') – and, gasp, the obligatory over long drum solo on the side long 'Live and Return'. Still, a great example of the Midwestern progressive sound. I'm one of the few folks who think they improved on their second Don't Lie to the Band album.

Here we go again with another ashratom Midwest progressive rock classic. As stated in a couple of other places, I consider Ontario as part of this scene, as there are many similarities across economic and cultural lines. And once again we are at the crossing path of unabashed FM radio hits and off-the-hinges radical complex progressive rock.
This one front loads all the bad tracks, so that your typical downloader will have already given up on it before the main course is offered (serves them right anyway). In fact, the first 10 minutes are pretty dreadful to be honest. It opens strong enough with a hard rockin' cover of Spooky Tooth's 'Two Time Love' from "The Mirror" album. This is followed by a funky version of The Beatles great composition 'Taxman'. Downright blasphemous if you ask me. And finally we get the awful 'It's Not All Mine', a hideous ballad that represents everything that was wrong with FM radio in 1976. Well, isn't this exciting? I'm thinking sell bin at this point.
Enter nine and a half minute 'Munchkin Men' which introduces us to 35 minutes of great music. It's a completely different album. This track is the highlight and demonstrates to us the band is willing to pull out all the stops, recalling every great Midwestern album from Albatross to Yezda Urfa. Fat Hammond organ solos, shredding guitar, emotional vocals, wild flute, acoustic guitar, a thousand meter changes. It's a heart stopper to be sure. The next 4 tracks continue in this manner, three of which pass the 6 minute mark, and are all clinics in mixing the commercially accessible with an academic approach – and mixed with serious chops. It's what all of us underground heads, if we are entirely honest, wished Journey, Styx or REO Speedwagon to have done in the late 70s. And look, you can forget all the words above and just know this one kicks ass.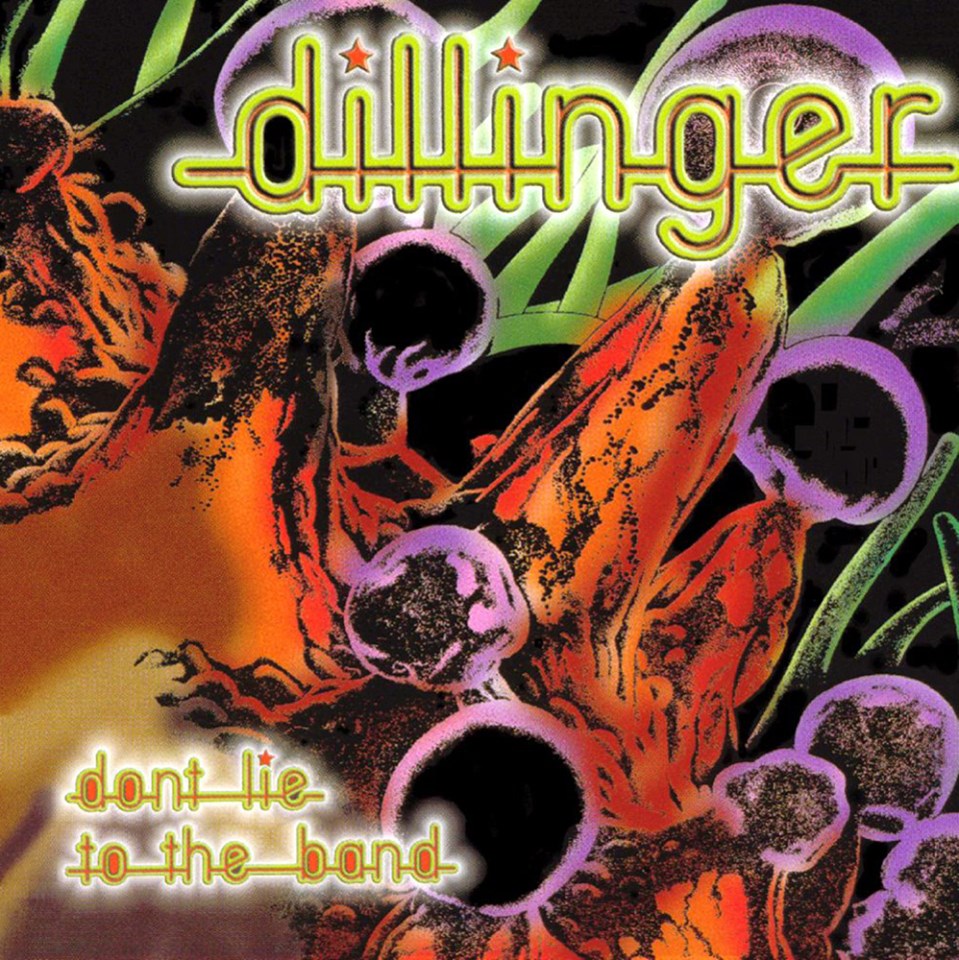 FM (Toronto)
If you're a progressive rock band that names your group FM, then you're basically begging to be on this list! At times, FM is almost too "Art Rock" to fit the style. But the violin gives them that Kansas feel at times. FM were a band that has had a cult following for years.
Gideon (Eight Reasons Why, 1981) (Toronto area)
Not sure how I got this far in life without at least hearing of Gideon, but I suppose it's never too late. From the Toronto area, Gideon unleashed this one privately pressed album onto the public in 1981 and seemingly disappeared without a trace afterward.
What's most striking about this album is just how high the professionalism is. In most cases like this, you'll get a muddy or tinny recording, and a record sleeve from an artist that may or may not have been paid, if there was even artwork to be had at all. On Eight Reasons Why you are treated to a gatefold cover and one incredible production. I just cannot get over how well this album sounds. Big, fat, and analog.
The music is of a familiar variety for 1981, that of the North American proggy AOR genre, but it's the execution that separates this album from the pack. This one lays off the saccharine bits (i.e. no lame ballad for track A3 here) and, if anything, has more of a hard rock streak than most. But it's the keyboards that really shine here – brilliant synthesizer tones, and excellent Hammond organ gives this one a strong progressive rock flavor. The guitarist is crisp and loud, and the bass is also mixed up front, with an active and clean sound. Most of the songs are well crafted, with many ideas per composition. Definitely not one dimensional, yet would have fit perfectly for FM radio in that era. I think it just sailed under everyone's radar. There's a couple of more "ordinary" tunes here in 'Auf Wiedersehn' and 'I"ll Never Forget You', but nothing banal or pandering. If you are someone who likes this particular strain of music, then Gideon becomes a mandatory listen.
Joker's Memory (Joker's Memory, 1976) (Ottawa)
A 20 minute, one sided LP, featuring an amateurish attempt at a progressive rock style. Plenty of AOR moves to sit through, and while the effort is sincere, the material needed far more polishing before going into the studio. The abominable production (reminding me of the Astre album) doesn't help. One for collectors of the private press spirit, but musically speaking, little value can be found.

Nightwinds
Nightwinds are one of the few North American bands from the 70s heavily influenced by Genesis. Square on for the style.
Rose (A Taste of Neptune, 1977) (Barrie)
Rose were a band from Barrie, Ontario who managed a 4 album run, including the last two on major label Polydor. And it's easy to see why they were signed up, as 'Ride Away' is the perfect hook laden hard rockin' opener. 'Snakes and Ladders' begins to erode their sound though, as the late 70's styled chorus' were cliched back then, much less today. Still, one cannot ignore the fantastic instrumental work, especially between the guitar and organ. As for the next track, I'm sure the band said to the label "How about we put the lengthy title track here?". "No, no. Label rules state that a lame ballad must go in slot A3". And so it was done. Even here though, a fine guitar solo near the end saves it from the dire straits it was clearly in. And so the album goes between hard rock, AOR, and progressive styled mid sections… basically a Crystal Ball-era Styx combined with the instrumental backdrop of Boston. 'Bangin' My Head Against the Wall' performs an excellent hard rock jam towards the end of the tune. The final track promises an epic length progressive rock extravaganza, but unfortunately it's more of the same, and disappointment ensues. A good album on the whole, one that would have been for certain welcome on the radio in 1977. But it wasn't to be, and Rose was tossed into the trash heap with countless others, remembered fondly by a loyal few. At least they got a fair shot and went for it.

Rush (Toronto)
If you were an adolescent male in the 1970s here in America, and had any taste for progressive rock at all (even if you didn't know what that meant), then most assuredly you were a Rush fan. Who didn't spray paint 2112 on junior high school walls back then? Exactly. Rush started primarily as a hard rock / blues rock band, but moved quickly into more cerebral music with Fly By Night. By the time of Hemispheres, the band was writing side long compositions with multiple themes and meter shifts. In their 70s heyday, they did tend to appeal more to the esoteric members of the high school class (freaks (aka stoners), nerds, musicians, etc…). And they were able to hold off the pop bugbear much longer – when they eventually melded their sound with the synth pop movement in the early 80s. To this day, Rush has more of a cult fan base than the other "big progressive" acts of Kansas and Styx. And that's because they stayed more true to the cause. They are, of course, legends today – far beyond any regional associations they may have once had.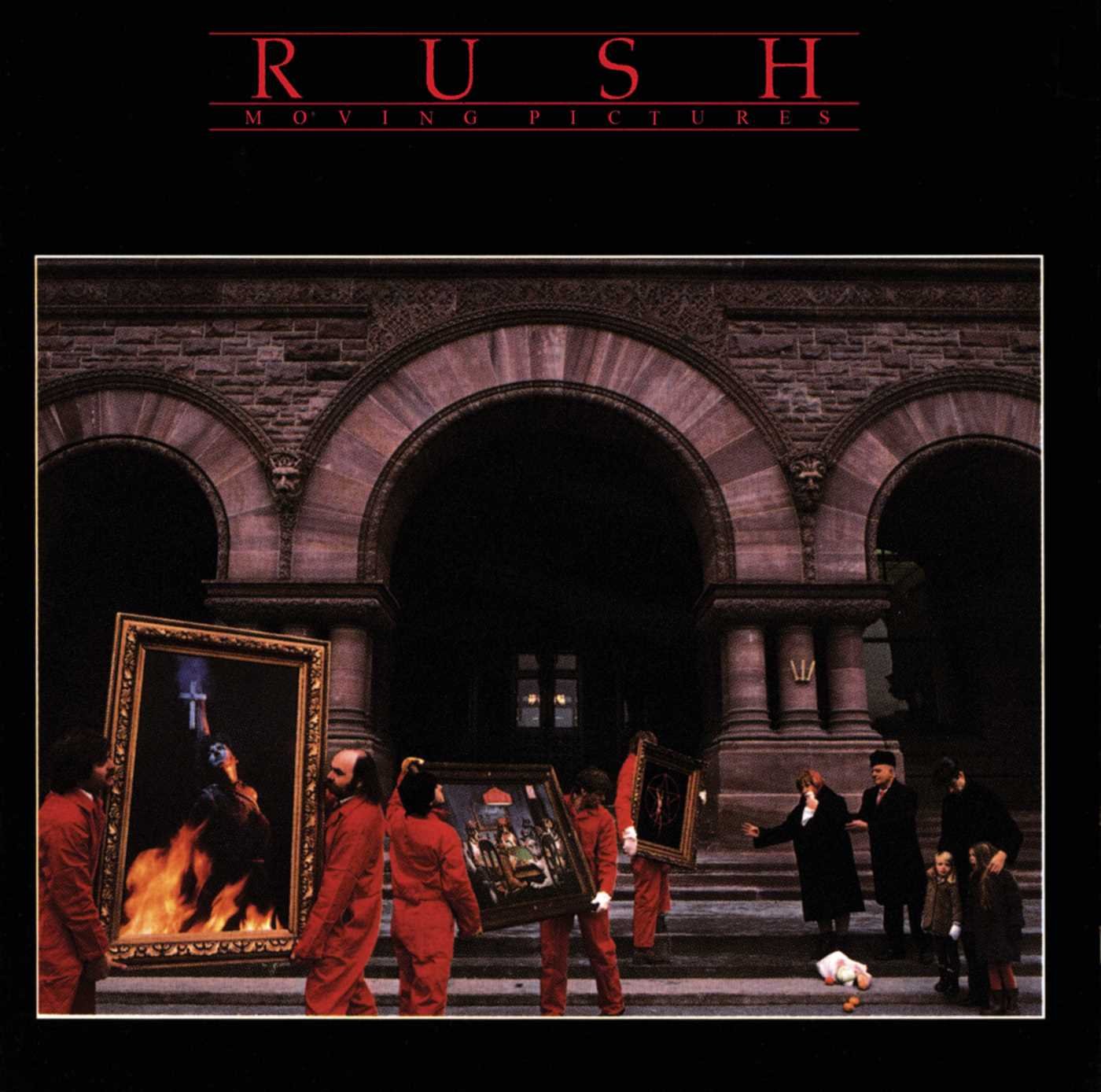 Saga (Toronto)
Saga is the "in between" group for not only their popularity level, but also their place in Midwest rock history. They were a bit late to dinner, and Saga didn't find their stride until the early 1980s. One could argue they were the last hurrah for the big time progressive rock meets the arena type bands. Or you could also say that Saga was quicker to incorporate the early 1980s move to digital synthesizers and MTV styled songs. Heads or Tales might be their pinnacle achievement of pop songwriting with sophisticated arrangements, though at this point we're pretty far from the goals of this list anyway. Still, Saga had a nice run for a few years as a top selling act. Even today, they continue to march along with their balance of AOR and progressive tendencies.
The Spirit of Christmas (Toronto)
One of the originators of the type of sound we're featuring here. The Spirit of Christmas rose from the ashes of Christmas, one of Canada's most praised psychedelic bands. The music here is a good example of proto-progressive – heavy guitars and organ – but the commercial orientation is definitely showing here. A groundbreaking work. When I first heard this album in the mid 1980s (long before I was a deep dive collector), Rush was the first band to enter my mind. Today I could name countless others, but I think my initial observation wasn't entirely wrong either.
Symphonic Slam (Toronto)
Terraced Garden (Melody & Menace, 1982)(Toronto)
Not an easy band to describe, this Terraced Garden, hailing from Toronto, Ontario. Arriving very late in the progressive rock game, it's not readily apparent where the band is coming from. Especially on Melody & Menace. King Crimson is one obvious influence, especially when considering the Fripp sustained leads and the David Cross like violin. Flute and mellotron also call out an early 70s UK progressive rock heritage. But then there's the maudlin, but weirdly accented, vocals (a bit like the Canterbury bands actually) and compact song lengths, very clearly a product of the early 1980s. The album improves as it goes, and is definitely one of the progressive rock highlights of the era.
True Myth (True Myth, 1979) (London)
This is obviously a big budget affair, complete with a thick gatefold cover, lengthy liner notes, and a brilliant production. Musically, even though it's from Canada, it has much in common with the US Midwest prog rock scene of the mid 1970s. Though not that much of a stretch since southern Ontario is an extension of the region. 1979 was a little late for an album like this, and there's the expected obvious commercial AOR moves that can be a bit cringe inducing. But the piano work here is stellar (recalling Italy's Festa Mobile actually). A good album that is generally panned by the progressive rock community. But I have a soft spot for this kind of stuff and recommend it to those who like groups such as Ethos, Styx and Sunblind Lion.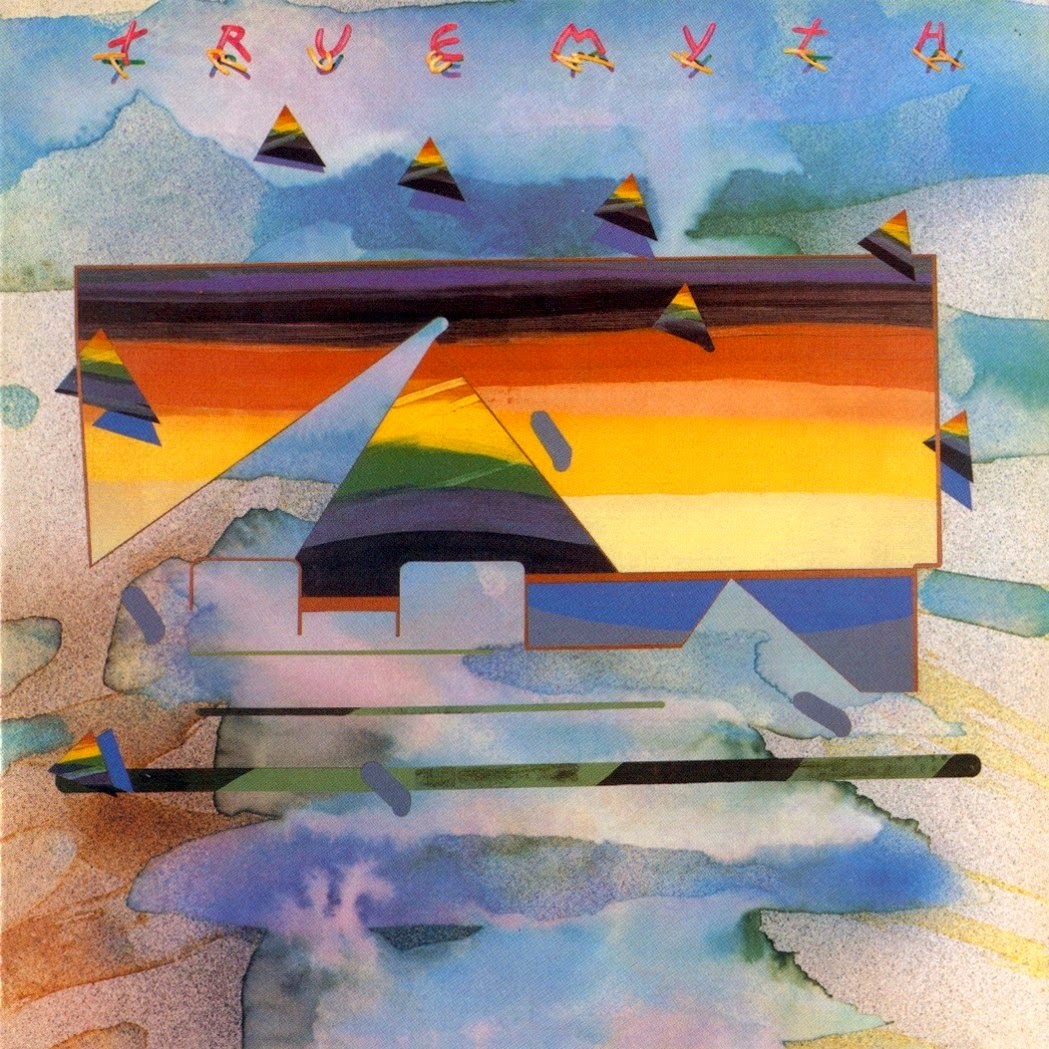 The outliers (Miscellaneous)
I created this section mainly as a depository for the inevitable what about this band? suggestions. A project like this is ripe for "scope creep", and would become unwieldy if I tried to add every band from the Midwest during the 70s and early 80s. This is my compromise. I want to thank everyone for their suggestions. Some have found their way to the main list, which is outstanding.
Ultimately some of these will end up in breakout lists, but for now, this will do.
The late 60's and early 70s psychedelic bands that were progressively minded: The Wizards from Kansas (Lawrence-KS); McDonald and Sherby (Minneapolis); Brimstone (Cleveland); Dragonwyck (Cleveland); Noah (Salem-OH. SW of Youngstown); McLuhan (Chicago); JD Blackfoot (Cleveland); Gypsy (Minneapolis); Grodeck Whipperjenny (Cincinnati); Truth (Chicago); McKay (Indiana); Westfauster (Cincinnati); Whalefeathers (Cincinnati); Michael James (Minneapolis; 1978 but sounds 1970)
Groups that are certainly progressive rock but don't fit the classic Midwest progressive sound: Random (Illionois; Avant prog); Nathan Mahl (Ottawa; Mix of New Wave synth pop and all-out progressive. However, I think their 2000 era reformation material is far more in line with this list); Tom Nehls (Minneapolis; One of those wacked out genius types. Even features a future Miss America on the album!); Earwacks (St. Louis; Similar to Nehls – progressive for sure, but not the typical sound); Eardance (Chicago; Early 80s King Crimson styled); Syrinx (Toronto; Early 70s experimental / electronic); Rascal Reporters (Detroit; Canterbury, Avant prog); Pi Corp (Cleveland; Space rock); Machines Have Landed (Ontario; Space rock/folk); Ra Can Row (Cincinnati; Like a proto Ozric Tentacles); Demian (Moline-IL; Similar to a rock opera)
Groups that are more geared more towards jazz and fusion than progressive rock: Streetdancer (Chicago); Proteus (Chicago); Shadowfax (Chicago); Artport (Minneapolis); Ashby Ostermann Alliance (Chicago); Ruben Alexander (Gary-IN. Chicago MSA); Mosaic (Peoria-IL); Bagel O'Fun (Chicago); Meltdown (Detroit). Interesting that most of these bands were from the Chicago area.
Hard rock bands with progressive or psychedelic overtones: Thunderpussy (Carbondale-IL. I almost added this to the main list. Thunderpussy are proto epic metal in reality. More an influence on Midwesterners like Manilla Road); Warpig (Woodstock-ON. Closer to Uriah Heep); Amish (Galt-ON. Also a band influenced by Uriah Heep); Granicus (Cleveland. Majorly influenced by Led Zeppelin); Lodestar (Springfield-OH); Truth and Janey (Cedar Rapids-IA); Poobah (Youngstown-OH); Headstone (Columbus-OH); Kopperfield (Edwardsberg-MI); Max Webster (Toronto. Seeing that the band opened for Rush for many years, it's only fair to include them here); VIIth Temple (Grimsby-ONT. Similar to the first two Rush albums with synthesizer); Strongbow (Columbus-OH); Euphoria (Milwaukee); Bulbous Creation (Kansas City); Highway (Fairmont-MN); Earthen Vessel (Lansing-MI); Wanka (Toronto); Skywalker (Chicago); Sky Dancer (Nebraska); Crystal Haze (Decatur-IL); Decadence (Chicago); JPT Scare Band (Kansas City)
Bands that are an absolute bulls-eye for this list… BUT…: Le Match (The sound is the perfect blend of progressive and AOR. Except they sing in French and are from Quebec just next door. But they are nothing like their Quebecois brethren such as Harmonium, Maneige, and Contraction); Maelstrom (Extraordinary archival find from 1976 that recalls Le Match and Et Cetera. Also sung in French); Astre (Very progressive… but they're from Tulsa which is a just a bit too far from the Midwest); Beyond (Another progressive band from Tulsa); Counterpoint (Also from Tulsa, and Counterpoint are more AOR influenced – but still progressive)
Boneyard: These are bands that don't fit any of the above but are from the Midwest and have been spotted to be called "progressive": Froggie Beaver (Omaha; Psych pop); Blitz (Cleveland; AOR); Trillion (Chicago; AOR); A Full Moon Consort (St. Louis; Lounge rock. Does have mellotron though!); Solenoid (Minneapolis; AOR); Locust (Iowa; Rock); Missouri (Kansas City; Rural rock); Mama's Pride (St. Louis; Rural rock); Zon (Toronto; AOR); Anonymous (Indianapolis; Folk psych); Roadmaster (Indianapolis; AOR); Garfield (Ontario; AOR); Mirth (Ontario; Folk rock); Clockwise (Erie-PA; Christian rock); Gabriel Bondage (Chicago; Odd band that doesn't fit the mold here and yet they dabbled with progressive and pop at the same time); Flight (Ft. Wayne; More of a UK song based sound. Demo recording); Dr Philter Banx (London-Ontario; Progressive electronic); Light (Indiana; AOR); Pharaoh (Michigan; AOR); Junius Brutus (Detroit; Folk psych 1981); Pavlov's Dog (St. Louis; AOR with mellotron and chamber music trimmings)
To be researched further: All caught up!
Misidentified as being from The Midwest: Hammerhead (California); Tomas Gye (Nashville-TN)
Special thanks goes to Tony, Mark Moe Curly, The AC, and everyone else for the suggestions!
– Tom Hayes
---