JAZZ CORNER Presents: Idris Ackamoor Interview
Idris Ackamoor is a multi-instrumentalist, composer, actor, tap dancer, producer, administrator, and director. He is the Founder of the San Francisco performance company Cultural Odyssey and the Founder, Artistic Director of the legendary jazz and world music ensemble Idris Ackamoor & the Pyramids.
---
When did you begin playing?
I begin playing music when I was 7 years old. At that time I was not attracted to music as much as doing what both of my parents wanted me to do by making sure their children were involved in cultural activities mostly musical. Before I even knew what jazz was or what any other kind of music was I was taking music lessons that my parents had enrolled me in. I began taking violin lessons, but did not particularly like violin so I changed to trumpet. Also not feeling the trumpet I switched to clarinet and piano. I stuck with piano for a few years up until I entered 8th grade.
From an early age there was always a piano in the living room of my family and my mother played some since she was a teacher and played music for her class and her students in grammar school. Then I stopped piano and continued with clarinet and tenor saxophone which I played in my 8th grade band class. Once I entered high school I became a star athlete and for four years I put music aside to concentrate on playing basketball for my high school team at the guard position. High School was all about basketball, parties, chasing girls and listening to the Motown sounds that I grew up with including Martha and the Vandellas, The Temptations, Smoky Robinson the the Miracles, The Impressions, and so many other Motown artists as well as a lot of obscure Rhythm and Blues artists since I grew up on the South Side of Chicago: the epicenter of Black music and culture! I loved to dance the social dances of the South Side including the Bop and the Walk!
After I graduated I left Chicago to play basketball at a small Midwestern college named Coe College. However, I still had my tenor saxophone with me bringing it to college. After the first season of basketball I knew I did not want a future at Coe College so a friend of mine invited me to join a rock and roll band he had and I did so even though my saxophone abilities needed a lot of development after laying off for most of high school. At Coe College I was introduced to the music of John Coltrane, Jimi Hendrix, and many other jazz and Black rhythm and blues artists. That got me moving in the direction of improvised and African American musical life and styles.
What are some of your favourite jazz albums?
My favorite jazz albums I listen to regularly, and for many years, include:
My Favorite Things – John Coltrane
A Love Supreme – John Coltrane
African Piano – Dollar Brand
Tauhid – Pharoah Sanders
New Africa – Grachan Moncur III
At the Five Spot – Eric Dolphy
Kings of Mali – Chico Freeman
Karma – Pharoah Sanders
Homage to Africa – Sunny Murray
Live at Birdland – John Coltrane
Unit Structures – Cecil Taylor
Conquistador! – Cecil Taylor
"The essence of my unique sound dates back to my studies with my master guru, saxophone master Clifford King."
Your sound is very unique. Are you interested in any other genre than jazz?
The essence of my unique sound dates back to my studies with my master guru, saxophone master Clifford King. Mr. King was a master clarinetist who had played with Jelly Roll Morton and Freddie Keppard in the 1920s when Chicago was the Jazz capital of the world. He could make his clarinet sound like almost any animal you could imagine, everything from a dog and cat to a chicken to laughter. Equally, one of my first inspirations was the late alto saxophonist Charles Tyler. Charles was the iconic tenor saxophonist. Albert Ayler's alto player. I studied and played with Charles during an extended time in Los Angeles in the early 70s. Very importantly my tutelage under the jazz icon, Cecil Taylor, when I was a part of the Cecil Taylor Black Music Ensemble at Antioch College during my student days (1971-72), inspired me and honed my unique sound which incorporated furious solos, extended range on saxophone, and intense solo explorations. In the Spring of 1972 I proposed to Antioch College an abroad program where myself and two other students left America for a year abroad in Europe and Africa. This period was the most important period of creating and establishing my unique sound.
"There are only two kinds of music…good and bad!"
I have a very broad taste when it comes to all kinds of music. I grew up listening and dancing to the Motown sounds of the 60s; the psychedelic sounds of Jimi Hendrix and Sly and the Family Stone; the traditional African music I found during my year in Africa; and the music of Bob Marley and Fela Kuti. I agree with the statement attributed to Duke Ellington, "There are only two kinds of music…good and bad!"
"My early vision was to found an organization that combined music, theater and dance into a unified whole that was responsive and influential to the needs of the community."
You founded Cultural Odyssey in 1979. 
I founded Cultural Odyssey in 1979 as Artistic Director/Executive Director. In 1983 my longtime partner, Rhodessa Jones, joined the company as Co – Artistic Director. I founded Cultural Odyssey after traveling to Africa and observing the interdisciplinary nature of African artistic culture. Also of note was the connection African artists had with their community. My early vision was to found an organization that combined music, theater and dance into a unified whole that was responsive and influential to the needs of the community.
During the forty years of existence of the organization we have developed a variety of original productions that demonstrate our vision of "Art as Social Activism." Jones and Ackamoor have collaborated with nationally renowned artists such as dancer/choreographer Bill T. Jones, the late artist Keith Haring, writers Pearl Cleage, Ntozake Shange, and Eve Ensler, and tenor saxophonists Chico Freeman, percussionist Famoudou Don Moye of the Art Ensemble of Chicago, and the iconoclastic pianist Cecil Taylor. Having toured in the United States, Africa, Japan, the Caribbean, and Europe regularly for thirty – five years, Cultural Odyssey continues to establish strong artistic roots and community involvement in San Francisco by showcasing our productions. Presently the focus of Cultural Odyssey's programming includes:
What's the story behind Idris Ackamoor and The Pyramids?
The Pyramids was founded in 1972! I had originally left my hometown of Chicago to study music at Antioch College, Yellow Springs, Ohio, where my teachers numbered legendary pianist Cecil Taylor. Via the Antioch Abroad Program, I landed a year's study overseas in 1972, which allowed me, and two Antioch students to travel to Europe and Africa where I co-founded The Pyramids. The trip took in a musical spiritual journey up into Northern Ghana, the land of the Fra Fra of Bolgatanga and the Islam-influenced Dagomba in Tamale, where I taped some field recordings. We played with the King's musicians in Tamale. I also undertook a healing ceremony in the bush of Bolgatanga with a Fra Fra traditional healer (a Juju Man). Back in Yellow Springs, The Pyramids brought together all of the knowledge from their journey and released two independently produced albums including Lalibela (1973), and King of Kings (1974).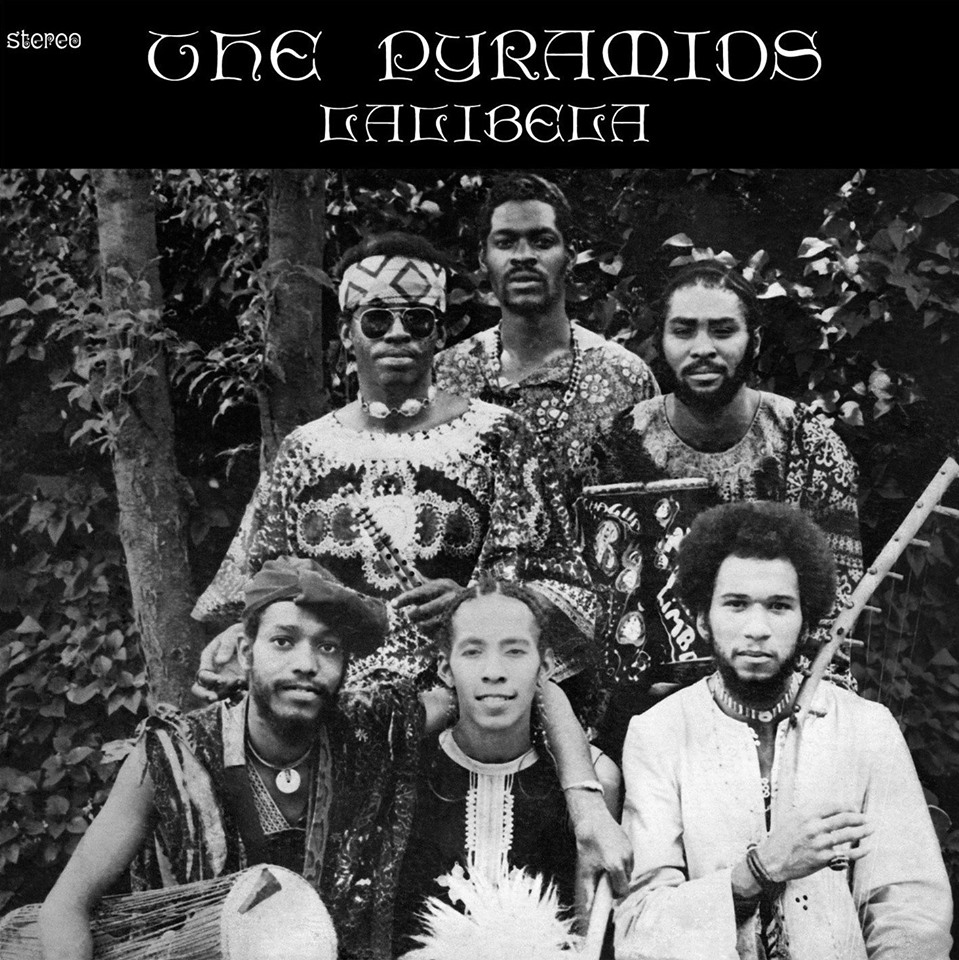 After graduating, the band and I headed to Oakland, California and quickly met other musicians in the thriving San Francisco Bay Area music scene where we recorded our third album, Birth / Speed / Merging in 1976. The Pyramids played their last concert at the 1977 UC Berkeley Jazz Festival sharing the stage with vocalist Al Jarreau, and jazz legends Woody Shaw and Dexter Gordon.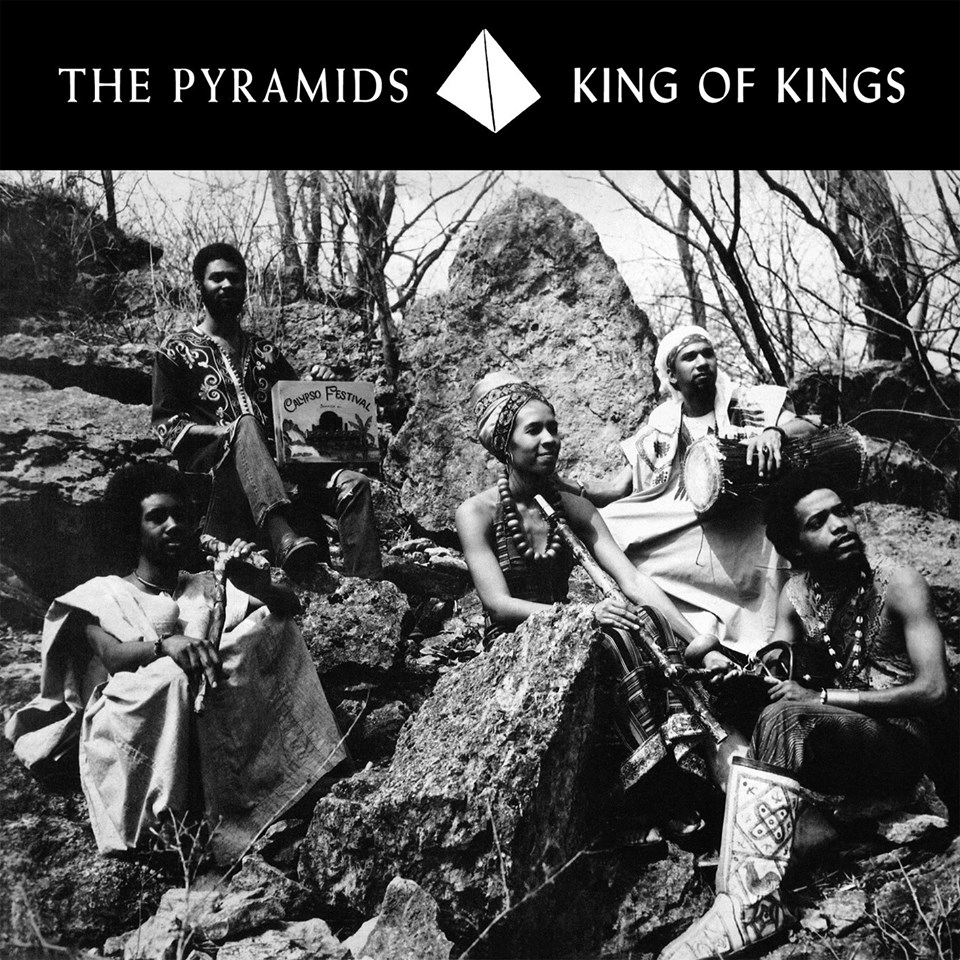 The Pyramids announced their return in 2007. Around 2006 there was an increased interest in the 1970s music the band recorded with many requests from record labels to re-issue the early albums.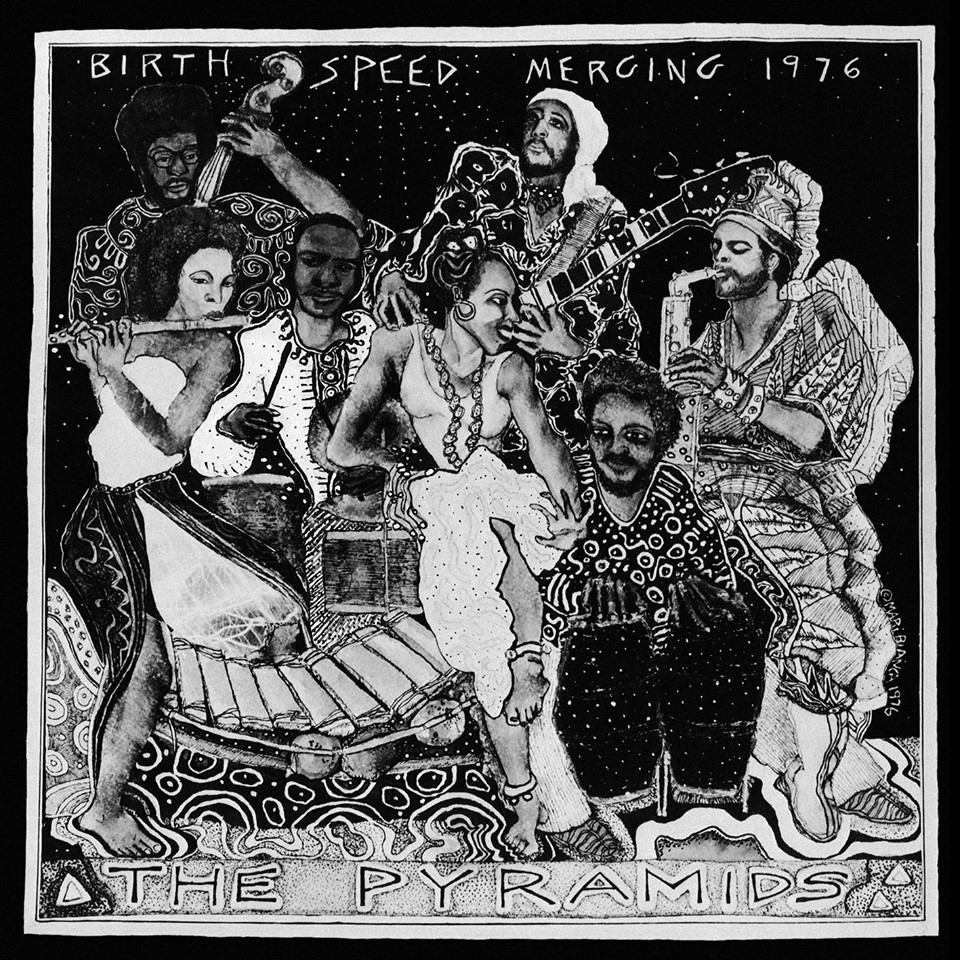 The momentum has continued for the group with Ackamoor landing a Lifetime Achievement Award from Gilles Peterson at his Worldwide Awards in London. An Angel Fell completed a trilogy of albums since the reformation of the band including the lauded We Be All Africans on Strut Records of London, and the bands critically acclaimed 2012 release Otherwordly on Disko B Records of Munich, Germany. I
We will continue our intergalactic musical odyssey with a global tour with performances throughout the Fall 2020 in the USA, United Kingdom, Germany, France, Switzerland, Italy, Sweden, Czech Republic and other locations. The band will perform new music from the album release entitled, Shaman!. Like each new release, Shaman! will be a departure from any previous release in terms of style, concept, providing fresh new perspectives and 'energy' for the 21st Century Pyramids!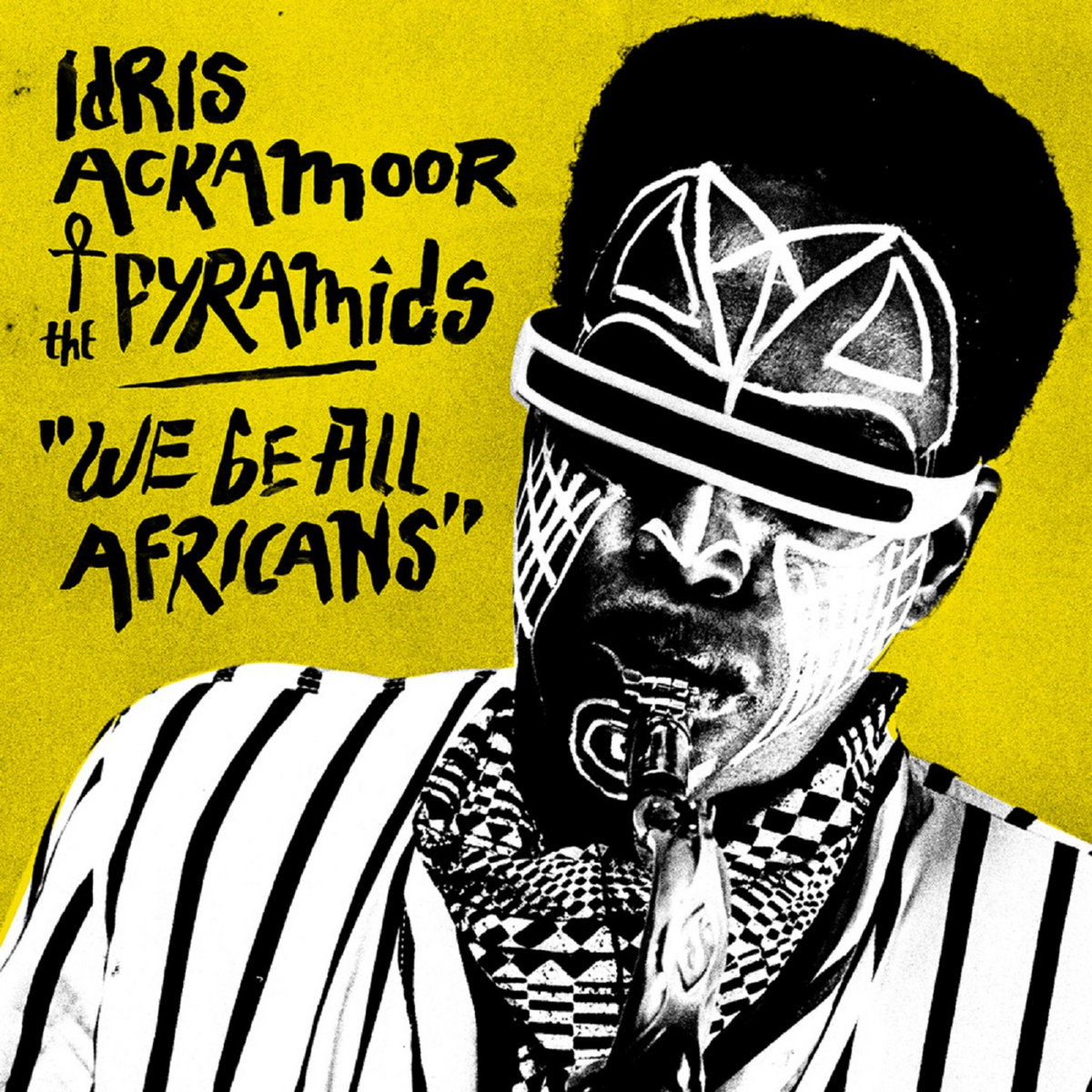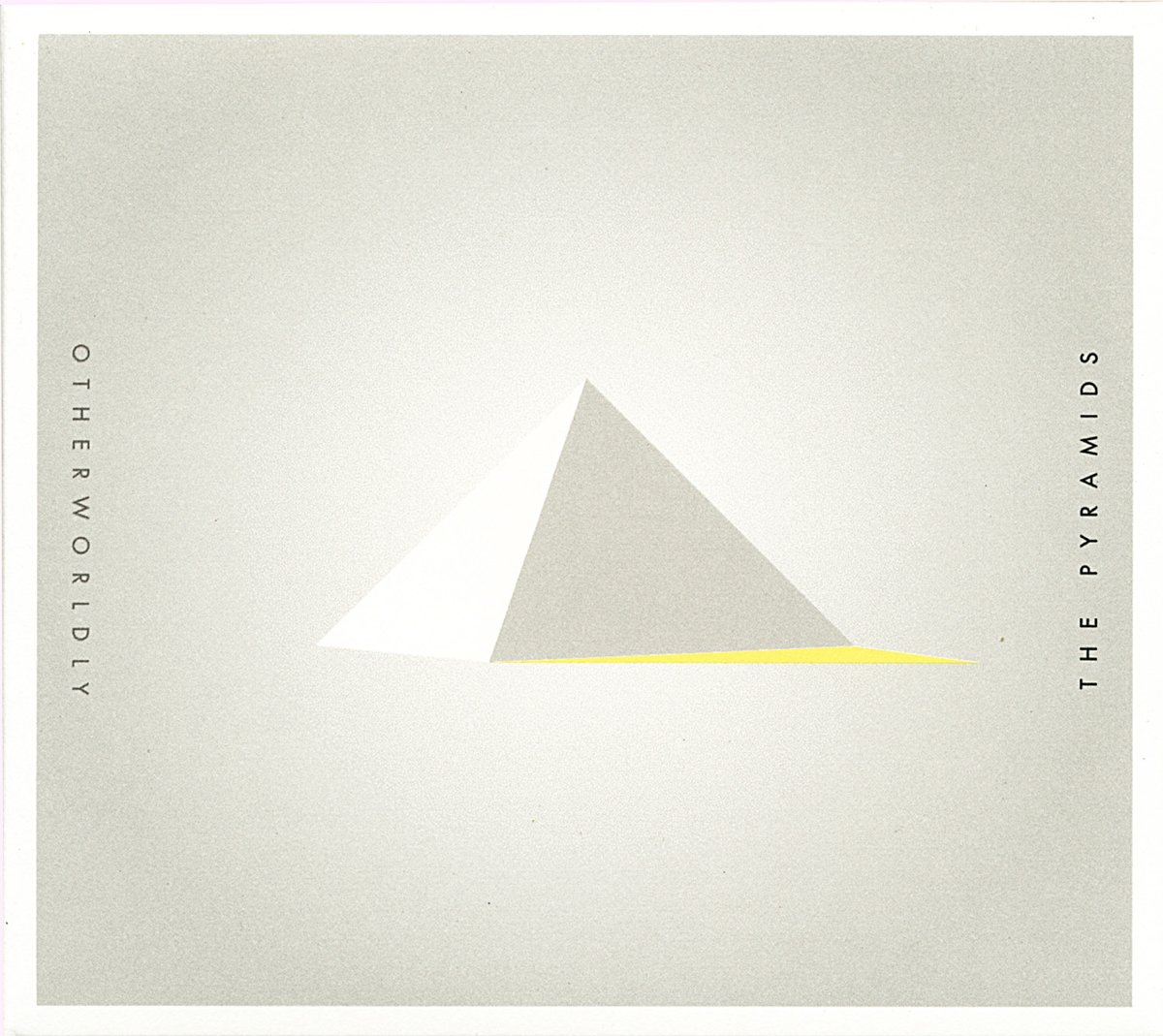 Would you like to share a few words about The Medea Project?
The Medea Project: Theater for Incarcerated Women – Co-Artistic Director Rhodessa Jones founded The Medea Project: Theater for Incarcerated Women while serving as an artist in residence at the San Francisco County Jail. For over 30 years, this program has confronted and addressed the challenges faced by female inmates and ex-offenders, many of whom are also HIV-positive. The program has become a beacon for community work with disenfranchised populations both locally and nationally and is presently collaborating with the San Francisco Sheriff's Department to help bridge the community-prison division by providing opportunities for structured artistic interactions between community members and formerly incarcerated individuals. The Sheriff's Department and Cultural Odyssey have a long history of successful collaboration. The Medea Project: Theater for Incarcerated Women, was a fixture in the San Francisco jails from 1990 to 2006.
This collaboration was renewed for Cultural Odyssey's successful California Arts Council Reentry project involving incarcerated women as well as reentering women who seek services at our Women's Resource Center (WRC). The WRC provides case management as well as trauma-informed classes in the dynamics and impacts of addiction, parenting, life skills, financial literacy and nutrition. Cultural Odyssey's Medea Project is a prime example of working with the historically marginalized population of ex — inmates and reentering women. Cultural Odyssey has partnered and served historically marginalized communities associated with The Women's HIV Program at UCSF (WHP) since 2008. WHP provides comprehensive care that is interdisciplinary, culturally sensitive, and designed with evidence to allow their clients to realize their inherent health and power; creates a warm and supportive community that fosters sisterhood among clients and a loving relationship between staff and patients; performs world-class research that defines the most effective model of care for women and girls with and at-risk for HIV; and provides local, national, and international leadership for an effective response to the increasing epidemic of HIV in women as well as the larger and related epidemic of violence against women.
You're also founder of African American Theater Alliance For Independence (AATAIN!).
It's a consortium of San Francisco-based African American arts organizations that create work rooted in the Black experience. Consortium members include Cultural Odyssey, PUSH Dance Company, AfroSolo Theater, African American Shakespeare Company, and San Francisco Bay Area Theatre Company. Within the context of the Black community's continued displacement from San Francisco, this initiative builds the members' capacity to increase ticket sales and expand their audiences.
RHODESSA JONES/IDRIS ACKAMOOR PRODUCTIONS focusing on:
A) The educational activities conducted by Rhodessa in colleges and universities across America.
B) The publishing, writing and recording projects of Idris including publishing royalties, recording mechanical license fees, composition royalties, and fellowships and individual commissions.
The above activities are my efforts as Co – Artistic Director of Cultural Odyssey.
What was it like to with We Be All Africans release?
The band re-emerged in 2007 when I produced a 'reunion' concert for the San Francisco International Arts Festival. Subsequently, we began to tour again in 2010 and have been going ever since! In 2011 we recorded Otherworldly for Disko B Records of Munich, Germany that also released all three 1970s albums, Lalibela, King of Kings, and Birth/Speed/Merging. They also released a three CD book set with these same albums on CD.
We Be All Africans was our most celebrated album in terms of marketing and exposure and it put the band "back on the map"! The title track has become an Anthem of sorts and is a great featured composition on many of our concerts. I consider the band's re-emergence starting in 2017, which means the band has been back active again for more than a decade…twice the number of years we performed together in the 70s!
The re-emergence of Idris Ackamoor and The Pyramids is a joy and thrilling continuation of my artistic legacy of 50 years as a musician and performing artist. Thanks!
– John Wisniewski
---
Cultural Odyssey Official Website
Idris Ackamoor and The Pyramids Facebook
Strut Records Official Website
Disko B Records Official Website