Casualties of Cool – 'Casualties of Cool' (2014)
Who'd have thought Casualties of Cool would be a wondrous of sorts concept album of the science fiction nature, with the story going something like this. Seems there was this traveler who's floating through not just time and space, but both, and where upon hearing a woman's beautiful voice, becomes entranced and is lured down to a remote hostile planet.
---
The planet, as the traveler of time and space soon discovers is an actual entity, which feeds on the fear of its inhabitants, using an old radio to broadcast the woman's voice and thereby ensnare its victims. Isolated, the trapped traveler's only comfort is that voice, and when the radio's power dies, he feels dejected, that all's lost. Either by chance or by design, he stumbles upon an old phonograph hidden on the planet by the actual woman whose voice brought him to this remote corner of the galaxy, revealing that to free himself, he must face his innermost fear. Armed with this information, he constructs a bridge using the bones of those who've fallen before him. He labors for generations, yet never manages to complete this bridge, but his strength of will manages to free both the woman and his soul.
All of this is done not through rock n' roll, but through an array of ambient country inspired tunes, though actually, the nature of the music is that of ambient science fiction country, filled with airy mystic meanderings, sonic layers of coolness that are built on each other, swaggering with charm delight and a haunting-ness that is seamlessly absorbing, a concept and presentation that could exist nowhere else but in the world of music, belaying some sort of futuristic "Ulysses," where the sirens are as much a prisoner of the kingdom, longing to be free, as is our singing protagonist.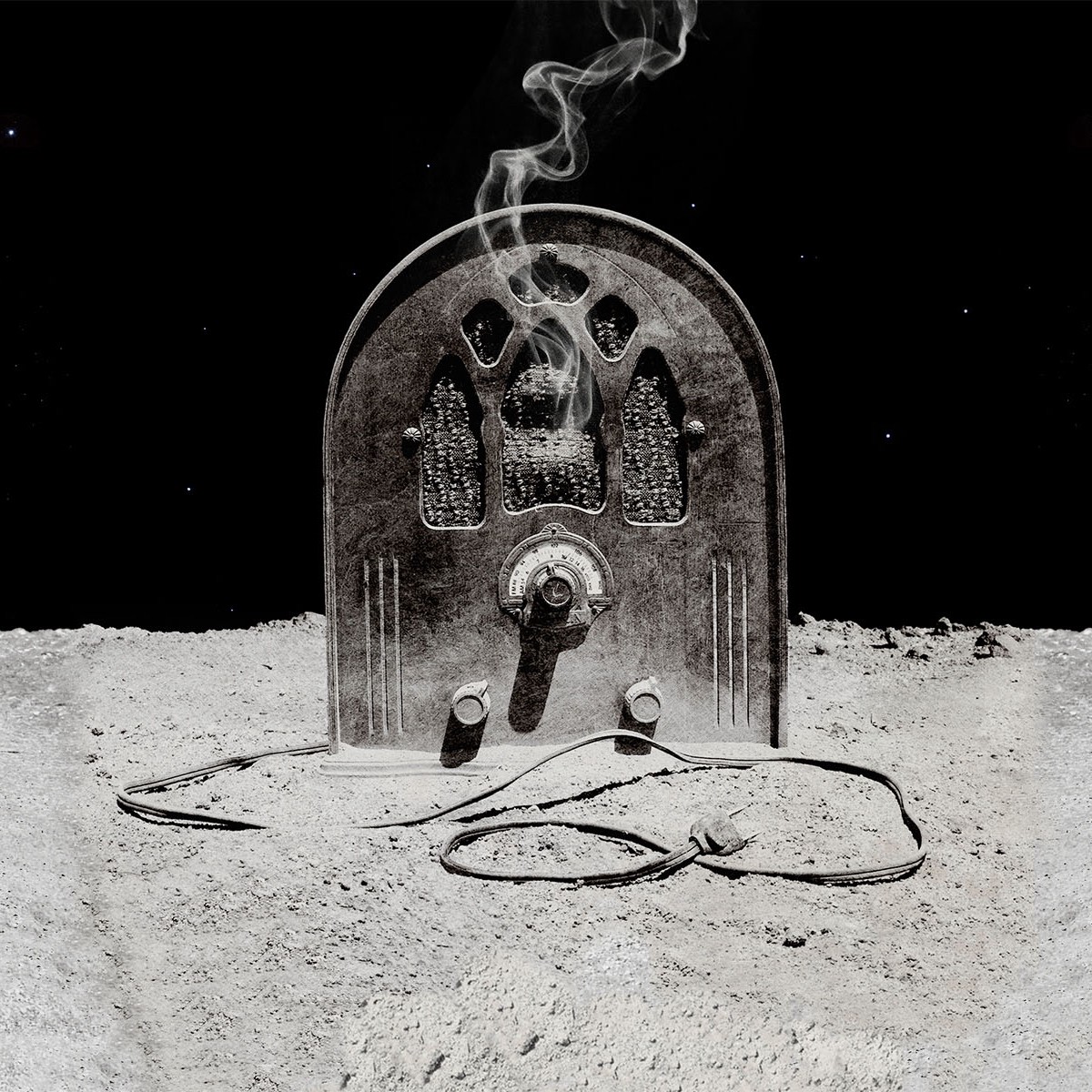 It's a fine first listen, though I seldom find my hand reaching for it with any sense of casualness, as it's a concerted, nearly demanding listen, where if you're not willing to invest the time, the flower will simply refuse to bloom. Of course this is the dilemma, the record is far more than a body of songs, it's a movie, and who among us watches a movie repeatedly, it's simply not something that can be absorbed in its entirely in that manner. So like other movies, I'll pull this from its self every year or so, plunge deeply into its romantic waters, have a grand time and wait on the calendar to remind me that it's time for another listen.
– Jenell Kesler
---
Casualties of Cool – Casualties of Cool (HevyDevy | 2014)