Aurea Aetas interview & exclusive premiere of 'I'm So Cold'
Exclusive video premiere of 'I'm So Cold' by ethereal mystical Aurea Aetas, the Berlin-based duo.
---
Aurea Aetas are Ubbo Tage (Guitar) and Valentina Liliana Pisarra (Vocals). The Berlin-based collaboration began in 2017.
An ethereal, seemingly floating soundscape is contrasted by Ubbo Tage's sophisticated acoustic guitar musings. The ghostly vocals of Valentina Liliana Pisarra are completing the atmosphere, contributing a vivid expression of melancholia, reverie and human longing.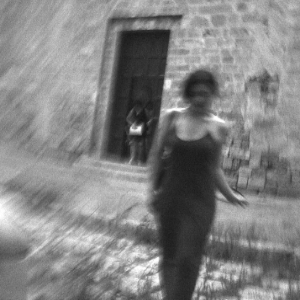 'I'm So Cold' is a gloomy, psychedelic song carrying the torch lit by eclectic post-punk bands such as Dead Can Dance and a wonderful expression of the mystical aspirations that lie at the core of the band's name: Aurea Aetas is latin for 'the golden age', the state of perfect harmony between mankind and nature.
The single was produced by none other than Hannes Bieger (Alice Phoebe Lou, Ellen Allien, Ry X) and is a first taste of the upcoming debut album.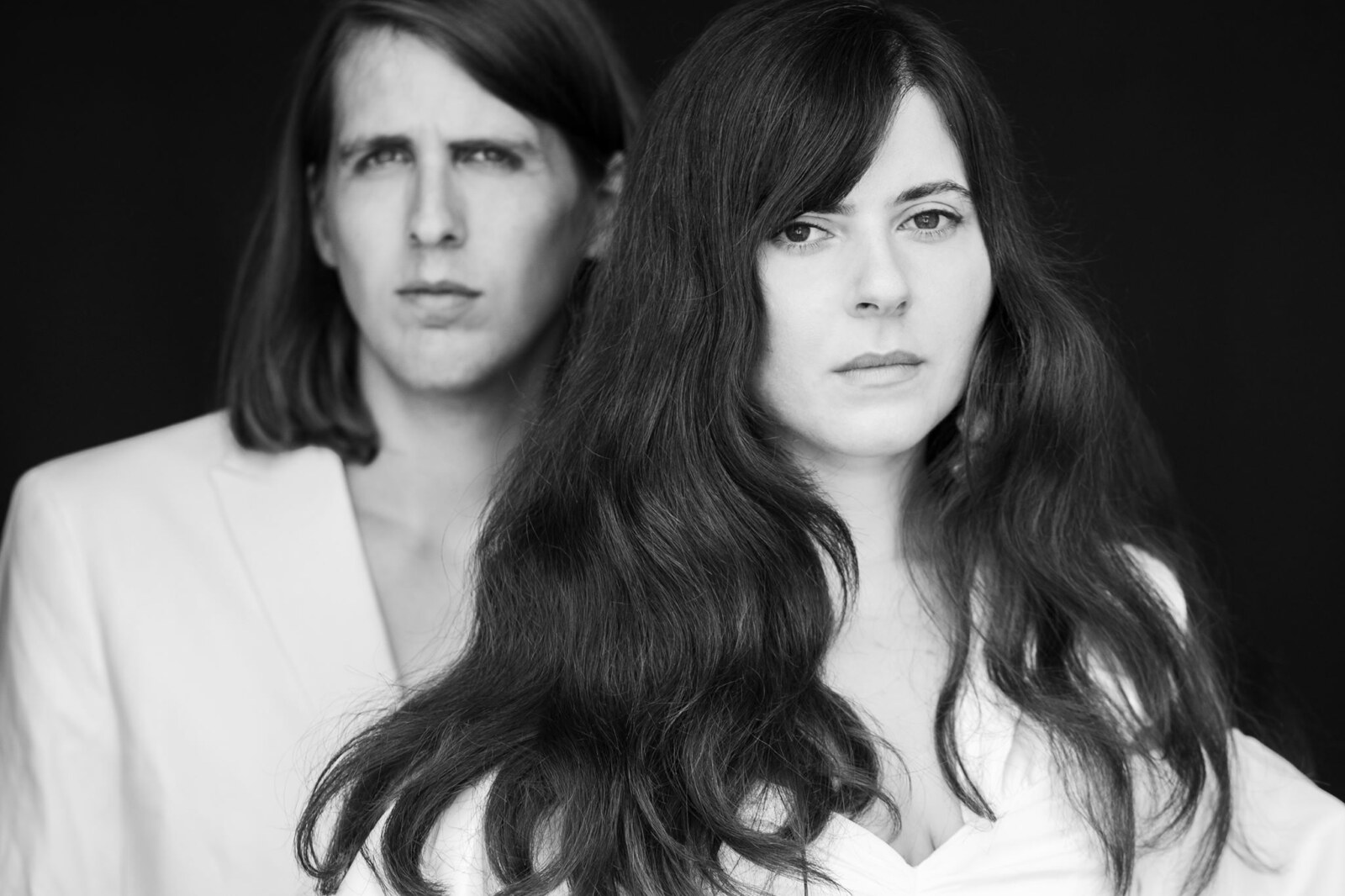 Interview with Aurea Aetas
Can you tell me, in your own words, what am I listening to when I listen to 'I'm So Cold'?
Ubbo & Valentina: A loosely, hazy guitar intro that seems to go nowhere and suddenly picks up into a meaningful and intimate structure with vocals that get you into that paranoid mood that something just might not be right. The song gets more and more urgent as time passes by. Up until when 'I'm So Cold' hits in, the time when everything unfolds.
Valentina: Once I wrote the lyrics for 'I'm So Cold' I thought that the song is not really personal and that I wrote the song for someone else. But the funny fact about writing songs is that the meanings can change and everyone can interpret the lyrics in different kind of ways. Even who writes it, once time changes. One day I realized that the song is actually indeed really personal and my view of the song changed in that way. The Lyrics of 'I'm So Cold' describe a period in my life where I had a great distance to my emotions. There was nothing inside of me. I lost my will to live and anorexia was my companion. There was a point, where I thought that it is either that you take responsibility and are able to step up or you blame the problems you have on your fate. 'I'm So Cold' is a confession one makes. You listen to your life and all of a sudden you begin to start taking action.
Combination of acoustic guitar and voice gives 'I'm So Cold' a very beautiful atmosphere. How do you usually approach music making?
Ubbo: Thank you. Usually we write chord progressions on the acoustic guitar and Valentina gets emotionally involved and finds instinctively melodies to match but the words are often just vows and don't make up for a coherent story. Then at some point Valentina gets what the song is all about and writes words down.
We have a home studio and I (Ubbo) try to make it sound good for headphones and then I add other instruments such as drums, synths, electric guitars, spheric stuff like bowed guitar, reversed guitars, echoes and samples. Then it is most of the times lots of arguments with each other until we find a beautiful setting that both of us enjoy. Valentina likes to add angelic or ghostly backing vocals. We let time pass and after a month we relisten more open minded with less of a bound towards the emotional attachment we had at the beginning. Reevaluate.
"I believe that this golden ratio of Da Vinci is basically inside of everything."
Would you like to talk a bit about your background?
Ubbo: I am a music lover and have a huge collection of Vinyl and CDs. Listening to music was a strong companion when I felt insecure and vulnerable in my youth. It became my biggest passion. I also worked many years in the music business. In the radio and at a Label. I wanted to make 'something' with music but are now first-handedly making music because I have a partner who is good in everything I'm weak at which is singing and giving the music a face.
I also was interested in consciousness from adolescence on and lead group circles in Berlin about Out-Of-Body-Experiences and Lucid Dreams. This is something I like to spread. I also love to create and design board games and to write books and short stories. But it seems until now difficult to publish them in an impressive way but it is a blast to play these with friends and family!
Valentina: From an early age on I was fascinated by beauty. I believe that this golden ratio of Da Vinci is basically inside of everything. Something utterly beautiful. It is most obviously represented in lots of art forms: One is music.
So my first connection with music was through dance. I was touched by movement and the beauty how to express yourself in this kind of way. I remember that one of my first moments with singing was at the age of 10. My best friend and I wrote our first song 'Girl Power'. Very simple text and melody structure but we were so proud of it. We met once a week to record our favorite songs on a very basic music software and it was a very special thing for us.
When I turned 13 there was a band scout at our school. One of the guys who was involved in the project saw me on stage for a school event and asked me if I wanted to sing in the band. So I learned to play with other instruments and people in a group together – it was an important experience for me. After the school I had a lot of experimental time and delved into new things. My best friend (with whom I also wrote our first song) and I travelled a lot and also made some street music together.
When did you decide that you wanted to start writing and performing your own music? What brought that about for you?
Ubbo: We were as a couple in Istanbul on a trip in 2016 mainly covering music on the world famous Istiklal. I never thought, up until this point about creating music together with Valentina. We had a different taste in music. I was not such a great musician but a guy who holds something of his music taste. Kind of arrogant actually.
We were getting into a big argument on the first day and I just wanted to get away from her but we had just this hostel room. It was there that I hid behind my guitar and I crafted that intro to 'I'm So Cold'. It felt like a break-up-melody. Valentina suddenly began singing and after that our argument was sort of cleared. Didn't even have to verbally express that. That was the start and that is why releasing this as the first Single felt very natural.
Valentina: That's funny because I didn't ever have the feeling that we would 'never' do music together. We really had a different kind of music background but I saw a similarity in the way we perceived music. A lot of times we had the same abstract pictures and I found it really odd because I never met a person before who perceived music in the same kind of way I do.
Aurea Aetas is latin for 'the golden age', the state of perfect harmony between mankind and nature. Do you think the golden age is coming?
Ubbo: I don't think so. The climate crisis is on the rise. In these times that name has a naive touch. In the way that it seems unreachable now more than ever. To me it feels almost like 'esoteric slang'. Think about that: A wording that wants you to have a good relationship with every living thing. How far have we come?
Valentina: We chose this name because it is a nice thing to shoot for. At the same time I also think that it is very illusory to reach for 'perfect harmony' in this and all other realms. Everybody defines 'perfect' the way one wants to. I like to picture it like this: Aurea Aetas stands for getting started with a process. If something is 'golden' to one go for that, work on it and make it happen.
Ubbo: I like to see it that during a concert of ours or while listening to our music one can claim that it is for that time being a golden age.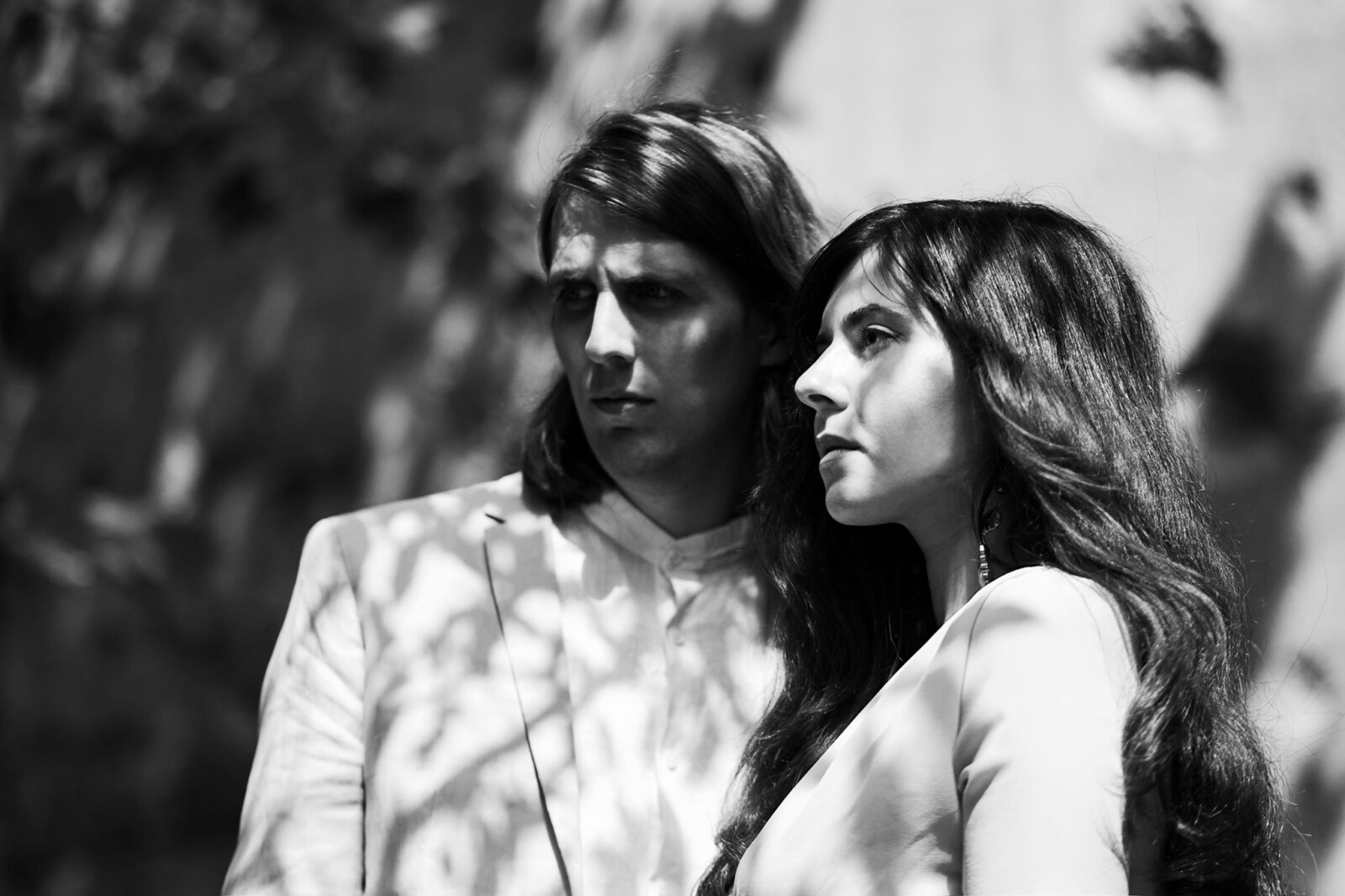 What can you tell us about the upcoming debut album?
Ubbo & Valentina: It is not finished yet but it is in an advanced state. We have a lot of amazing songs already lined up as rough mixes. We just like to take some time to get greater while playing live. We think that this will influence the record in its final stages.
– Klemen Breznikar
---
Aurea Aetas Official Website
Aurea Aetas Facebook
Aurea Aetas Instagram