The Comet Is Coming – 'Channel The Spirits' (2016)
The comet 'is' coming, and coming with it is some of the most futuristic inventive and creative British jazz infused funk albums I've heard in a very long time.
---
The music found on The Comet Is Coming will instantly, though perhaps only momentarily being to mind what the Talking Heads where suggesting on their opus "Stop Making Sense." I found the record to be very linear, literal, entirely inventive, welcoming and in no way bewildering, yet nearly cosmically dance worthy, so much so, that on could easily envision this trio as being the children of Sun Ra.
Enticingly woven through this assemblage is Sun Ra-ish myth making and spirit transformations. It's all instantly clear when one considers the names the trio has adopted for themselves, where synth player Dan Leavers is Danalogue the Conqueror, drummer Max Hallett visions himself as Betamax Killer, though most telling is Hutchings's pseudonym King Shabaka, a homage to the ancient Nubian ruler of Lower Egypt who as the sax player describes things, "Has transcribed the doctrine that would become Kemeticism, a belief system that revives the ancient Egyptian polytheism so dear to Sun Ra." On a side note, it's also reflected in the name of one of Hutchings's other jazz outfits, Sons Of Kemet (he's also a member of jazz skronkers Melt Yourself Down, a situation he describes as an "Administrative Nightmare," which has been hinted at as being the title of some future album.
Of course one could question the nature and inspiration of these sounds and concepts, asking if they are truly anything more than imitations. On that note, Hutchings says, "Being avant garde in the same manner as Sun Ra was avant garde is very true to Sun Ra." Prophetically, I believe that he's suggesting Sun Ra wasn't advent garde because his music as an actuality, that Sun Ra was indeed from space and that he was merely allowing the world to hear his galaxy's music.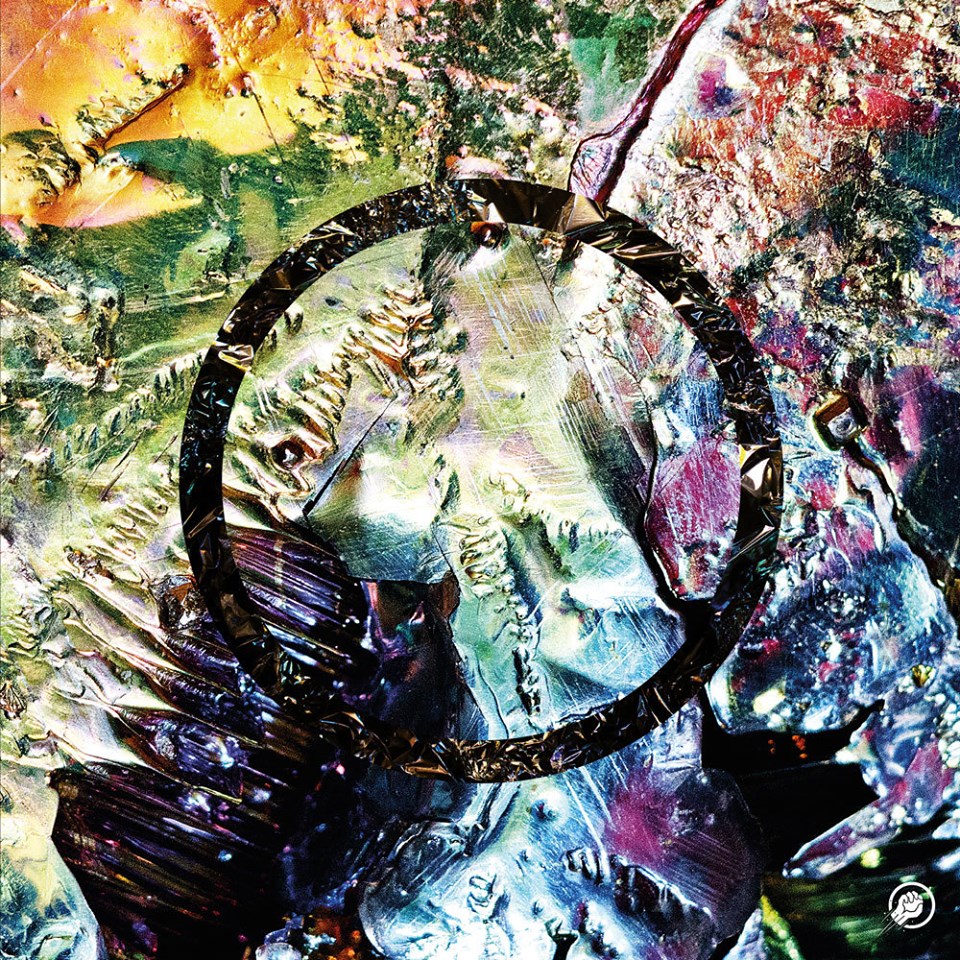 The record easily slips and borders a variety of genres, electronic, psychedelic rock, acid, jazz and jazz fusion, where the band redefines and reshapes rave and acid house music into something unexpected, unpredictable and emancipatingly exciting, floating in with a brilliant explosion of pure energy, overwhelming grooves and rhythms that effortlessly want to make the listener move in hypnotic balance and precision, where as the album draws to an end, though not an idyllic conclusion, one feels suspend, not sure if the end of the record is merely the first step into future galactic explorations.
– Jenell Kesler
---
The Comet Is Coming – Channel The Spirits (Leaf | 2016)
The Comet Is Coming – 'Trust in the Lifeforce of the Deep Mystery' (2019)