'Paper Cup' from upcoming album by Real Estate (2020)
I'm sure that if I hadn't seen the official video of Real Estate's "Paper Cup," from their soon to be released album The Main Thing, featuring an enormous guitar spinning squirrel, actually a burned out fat enormous guitar spinning squirrel on his last legs, now relegated to touring kid's fun centers and matinee movie halls, I would have enjoyed the song much more, as the video was not only prophetic regarding aging rock stars, but creepy in its humanistic nature regarding some sort of machine age cancer, and a 'give it all you've got' last stance, before dying in the arms of an adoring fan.
---
See, I just can't get past this animal animatron with one fractured eye, throwing up it guts, gears, transistors and other essential parts that sustained its life, though methinks it's all a rather tongue in cheek statement regarding the dismissal of Matt Mondanile from the band, who was fired for his mistreatment of women, wondering if with the release of their album The Main Thing in late February of 2020, it's possible that Real Estate too are feeling at the end of their life, forever linked to Mondanile's misdeeds, also relegated to playing small clubs and dive-venues to fans intent on hearing music from their glory days only.
Real Estate have perfected their own sound over the years, deeply crafted dream pop that soared with harmonic melodies, though if this single is any indication as to what's going to be revealed on the double gold coloured vinyl album, then I'm not sure I wish to take the plunge, as "Paper Cup" feels far to electronically based, synthesized and lacking in any emotional heartfelt human spirit; though perhaps this animatronic squirrel is suggesting that The Main Thing also comes off as rather stylishly artificial.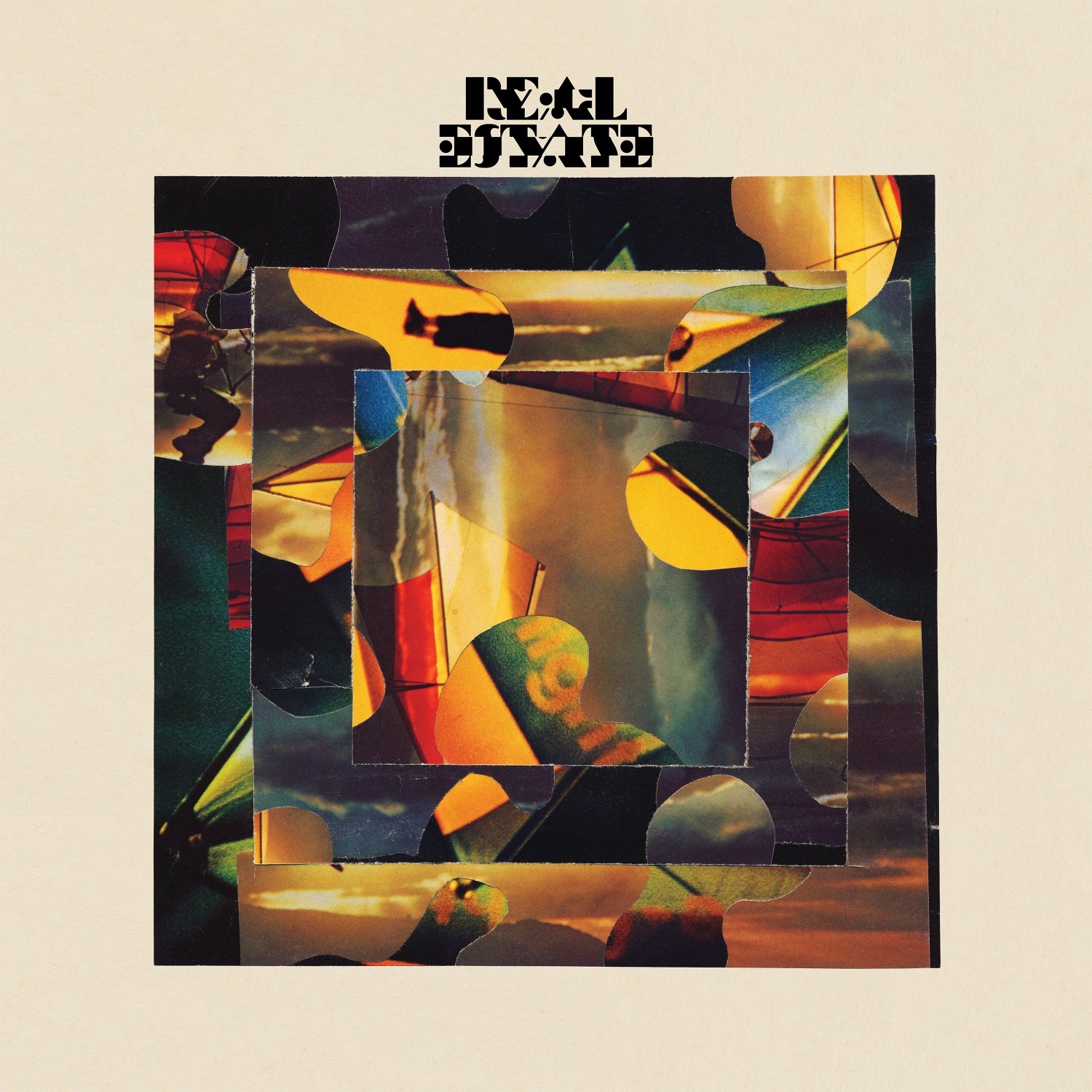 Of course this leaves me wondering if having Sylvan Esso's Amelia Meath lay down the vocals was a wise decision, as it feels like an indication of their lack of sure footedness, after all, this single was designed to feature and showcase the resurfacing of the band, thought the fact is, it doesn't.
– Jenell Kesler
The Main Thing is out 2/28 on Domino Records. Pre-order it it here.