Cheval Sombre – 'Cheval Sombre (10th Anniversary Reissue)' (2020)
The music of Cheval Sombre (Chris Porpora) is as seamless and intricate as the vintage Persian carpet laying across my living room floor. His music flows with an effortlessness, winding, spiraling floating on an unfelt breeze, where his songs are about as touchable as a smoke ring rising, disappearing, then becoming one with that gentle breeze as it touches your skin, reminding you that life lived with more awareness certainly increases one's scope of the universe.
---
The album is basically a one-man-band affair, recorded over two years, proving that time well spent does bring bright lustrous rewards in the form of mind bending acoustic blues and psychedelic American folk music quietly exploding in slow motion, like hallucinations morphing on the backs of your eyelids and deeply into your subconscious. Two of the numbers, "Troubled Mind" and "I've Been All Around This World" are traditional songs, arranged brilliantly, sparkling with simple electronic background effects designed to comfortably draw you in. There's also a dynamic, though more haunting compelling cover of "Hyacinth House" by the Doors, originally from the L.A. Woman album, reminding me that Jim Morrison should be cited more often when it comes to emancipate psychedelic sounds.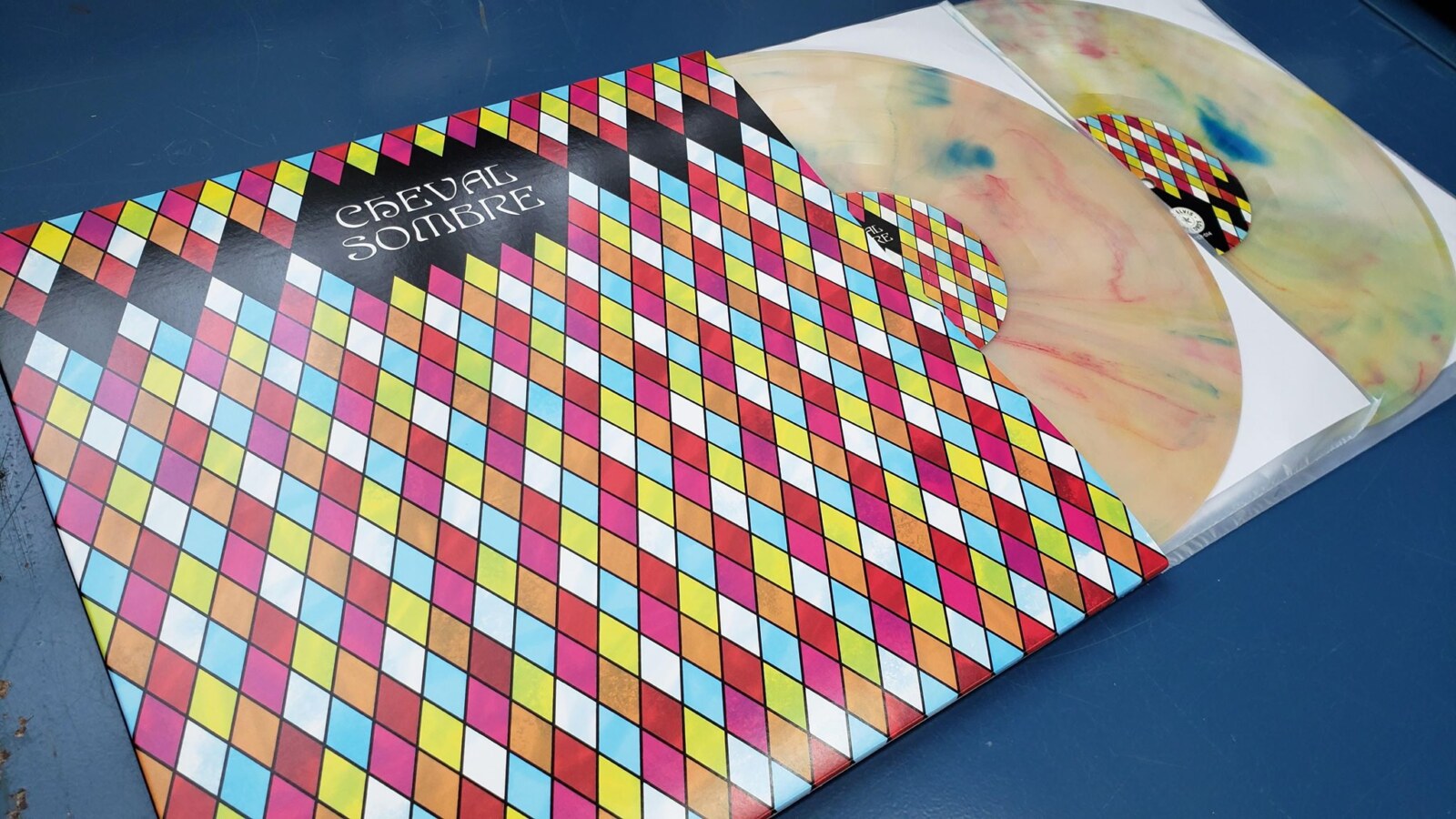 Without a second thought, this is one of the most beautiful peaceful blissful albums I've ever heard, drawing influences from across time and space, creating something much larger and more intimate than the sum of its parts. Softly engaging, hypnotic vocals prod at you to pay attention, yet in the same breath, taking your mind so far off that it's often difficult to find your way home. Nevertheless, anyone with any outwardly expansive musical tastes are gonna fall in love with these songs, a piece of music that in no way rolls over you, more that it moves through you by osmosis, with liquid purity.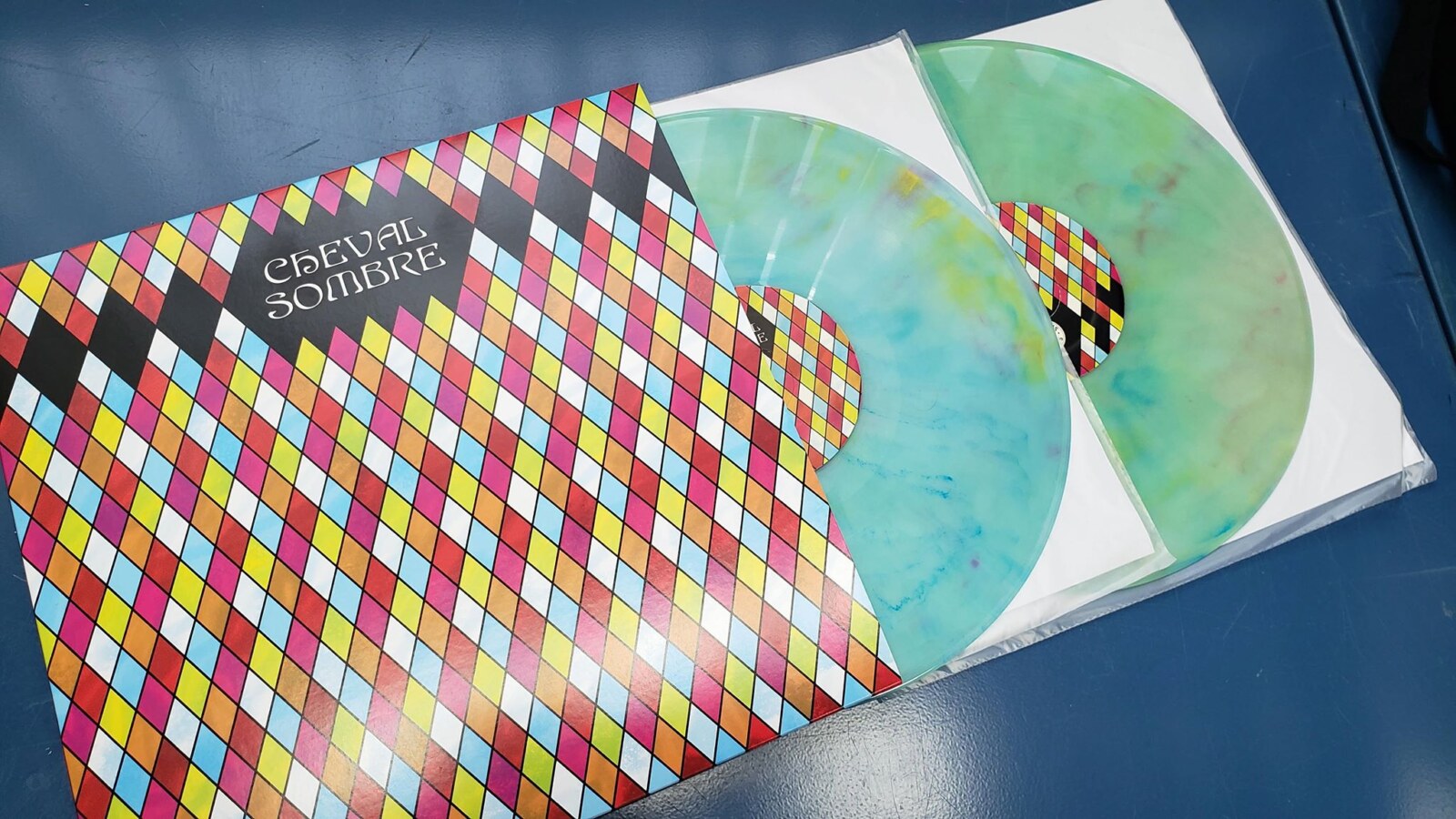 Find yourself a warm blanket, a comfortable chair, turn off the lights and watch as this record unfolds somewhere between you and the ceiling.
Yet just when you thought things couldn't get any better, Fat Elvis Records has marked the 10th anniversary of this hazed gem by releasing it on vinyl for the very first time, giving the music a deeper resonance and sonic quality with the addition of rare unreleased tracks from the time period, while featuring the original artwork inspired by Ben Javens, all on a deliciously coloured bit of limited edition wax, consisting of two albums.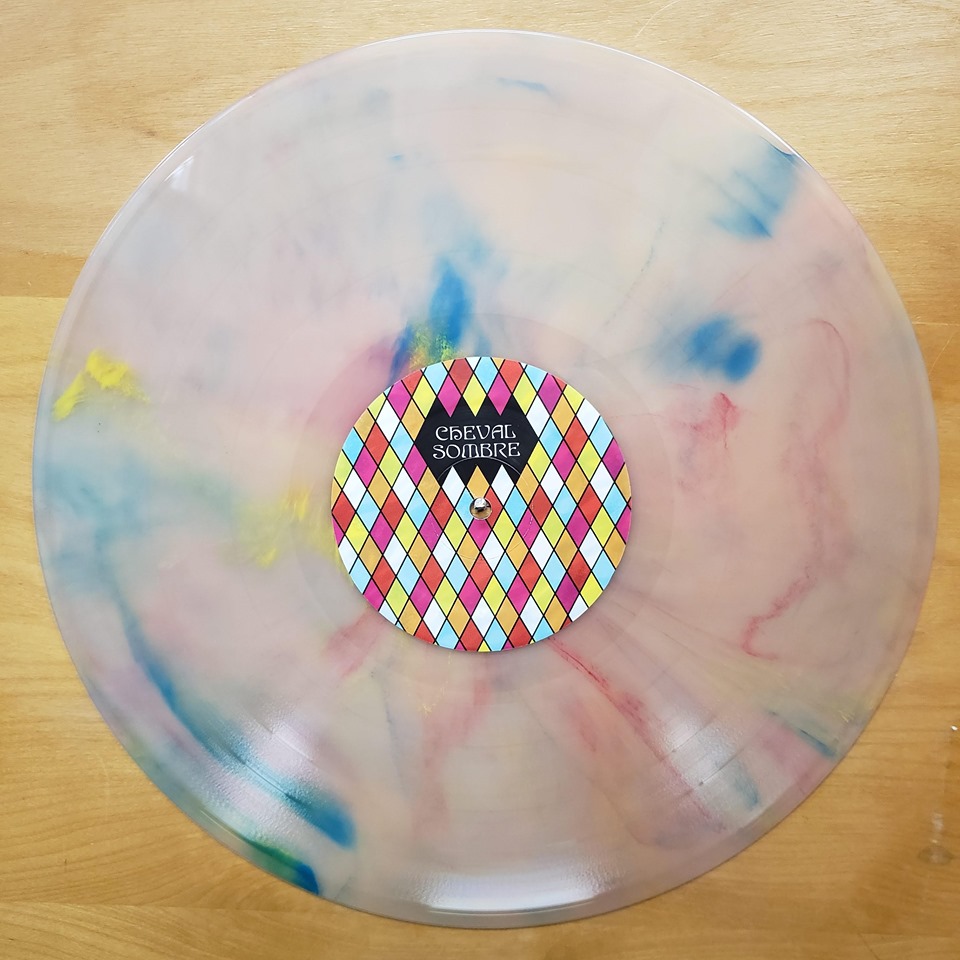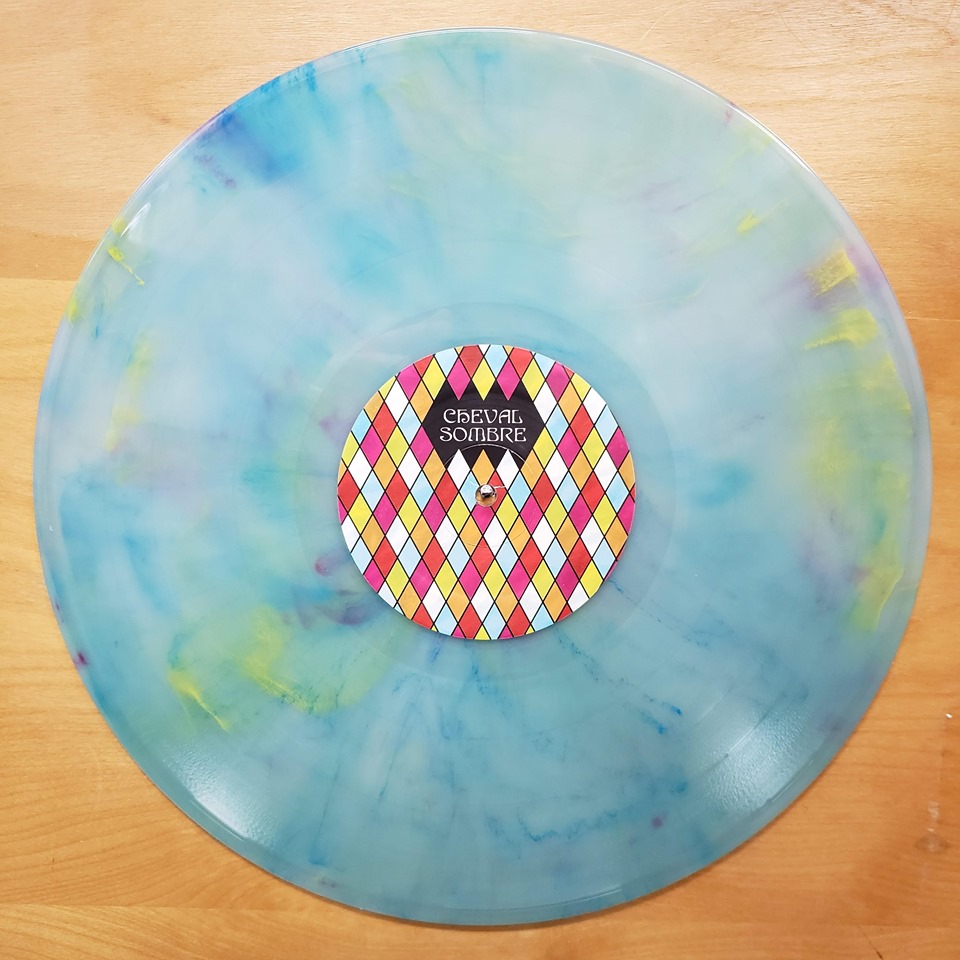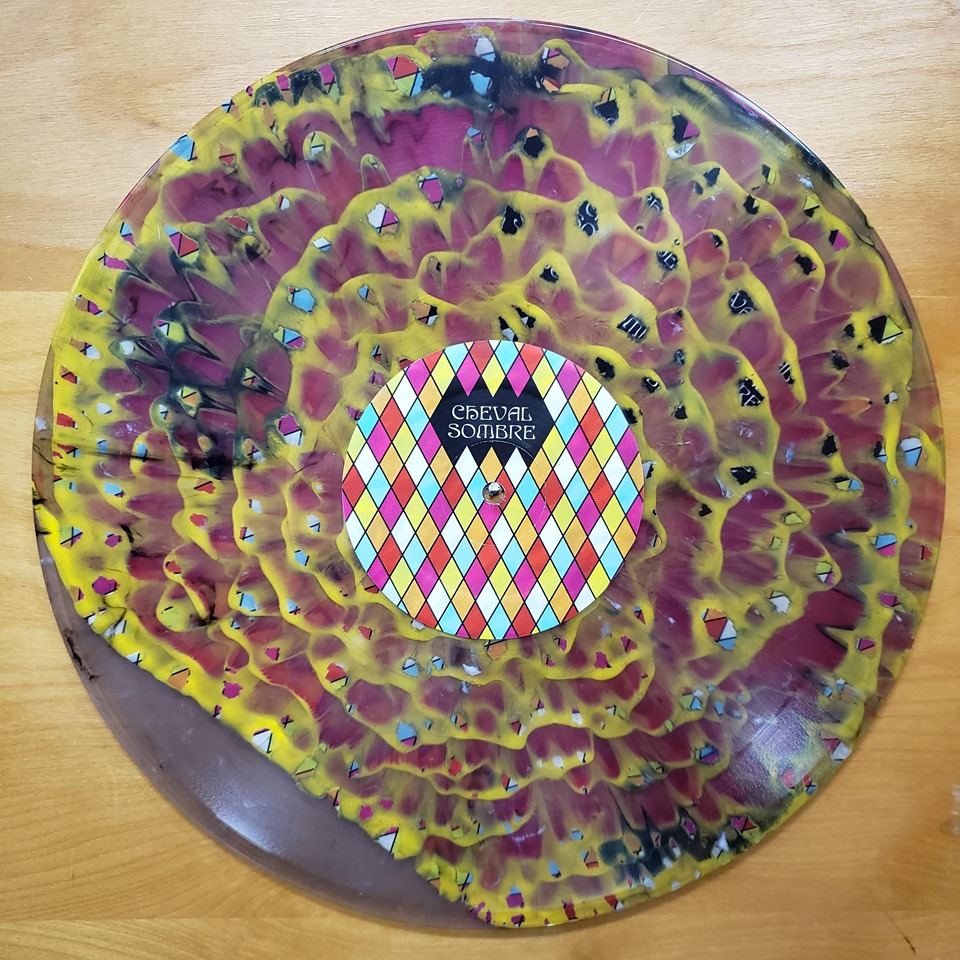 * Limited Edition of 300 copies on coloured wax, sold exclusively through Norman Records (UK) and Fat Elvis Records (US). Due to vinyl manufacturing and the colors involved in the pressing, not all the records pressed look identical to the ones pictured. Some of the records appear Milky White with Blue, Yellow, and Red swirls while others have a Green-ish tint with Blue, Yellow, and Red Swirls.
* Limited Edition of 25 Wax Mage Extreme Label Blowout variants sold exclusively through Fat Elvis Records.
TRACKLISTING:
A
"It's a Shame"
"Little Bit of Heaven"
"Troubled Mind"
"Julie Don't Go Down"
B
"I Get Around"
"I Found It Not So"
"I Sleep"
"Hyacinth House"
C
"The World Is Wrong"
"I've Been All Around This World"
"The Strangest Thought I Never Had"
D
"Little Bit of Heaven" (Original Demo)
"Julie Don't Go Down" (Original Demo)
"I Found It Not So" (Original Demo)
"The World Is Wrong" (Original Demo)
"If It's You" (Single Version)
– Jenell Kesler
---
Cheval Sombre – Cheval Sombre (10th Anniversary Reissue) (Fat Elvis Records | 2020)