Bag of Nails interview
Bag of Nails are a psychedelic Blues-Rock trio from Athens, Greece. They are characterized by their improvisational style and inspired by the classic blues and rock sounds from the 60's and 70's. The Wolf Inside Me is their debut full length album which was recorded mainly live in the summer of 2018.
---
"When someone spends his whole life amongst the sheep, he usually ends up acting like them, moving like them, even bleating like them, becoming indistinguishable from the flock. Here, we tell the story of those who don't. We tell the story of those who cry when others laugh and it only takes a hard day's night and a great love that hurts bad, to remember who they truly are. So, when the shepherd tells them not to stray 'cause the wolf will get them, you shouldn't get fooled… They nod in agreement not because they are afraid of him, but because they got the wolf inside them."
Would you like to talk a bit about your background?
Klemen, hi and thanks for the opportunity to talk about us and our music. We are actually three guys that got into the blues and late 60's rock music at a very early age, mostly from our parents and other friends. We are all self taught instrumentalists and music has been the only way out for us since the day "she" got into our lives. Let us introduce ourselves.
Panos Katsikogiannis (guitar/vocals) was born in 1990 in St. George, a small village about 100 km away from Athens, Greece. The first records he ever listened to, were: L.A. Woman by The Doors, Janis Joplin's Cheap Thrills, Jethro Tull's Benefitand The Allman Brothers Band Live at The Fillmore East, all these at the age of 4. His father is definitely to blame for what would follow up next. He got his first guitar at the age of 7, as gift from his grandpa and started hangin' around with her at the age of 12. He has been working as a farmer next to his father since childhood until today, but also studied mechanical engineering at the National University of Athens.
Giorgos Antoniadis (bass/backing vocals) was born in 1970 in Holargos, a few miles from the center of Athens. Before the age of 10, he was already listening to The Beatles, Elvis Presley, Bee Gees and Stevie Wonder. Soon after that, he came across Led Zeppelin, Black Sabbath,Rory Gallagher and Jimi Hendrix and started playing the bass. He has studied sound engineering and has worked as an audio engineer in radio stations, movies and advertisements.
Agis (drums/percussion) was born in 1993 in Keratsini, near Piraeus. It was his parents that introduced him to Pink Floyd's magical world, and to the blues as well, at a very early age. He first started playing the piano but very soon he found out that his real passion was to play the drums. He has studied chemical engineering and has been working as an engineer since his graduation but also as a drums teacher.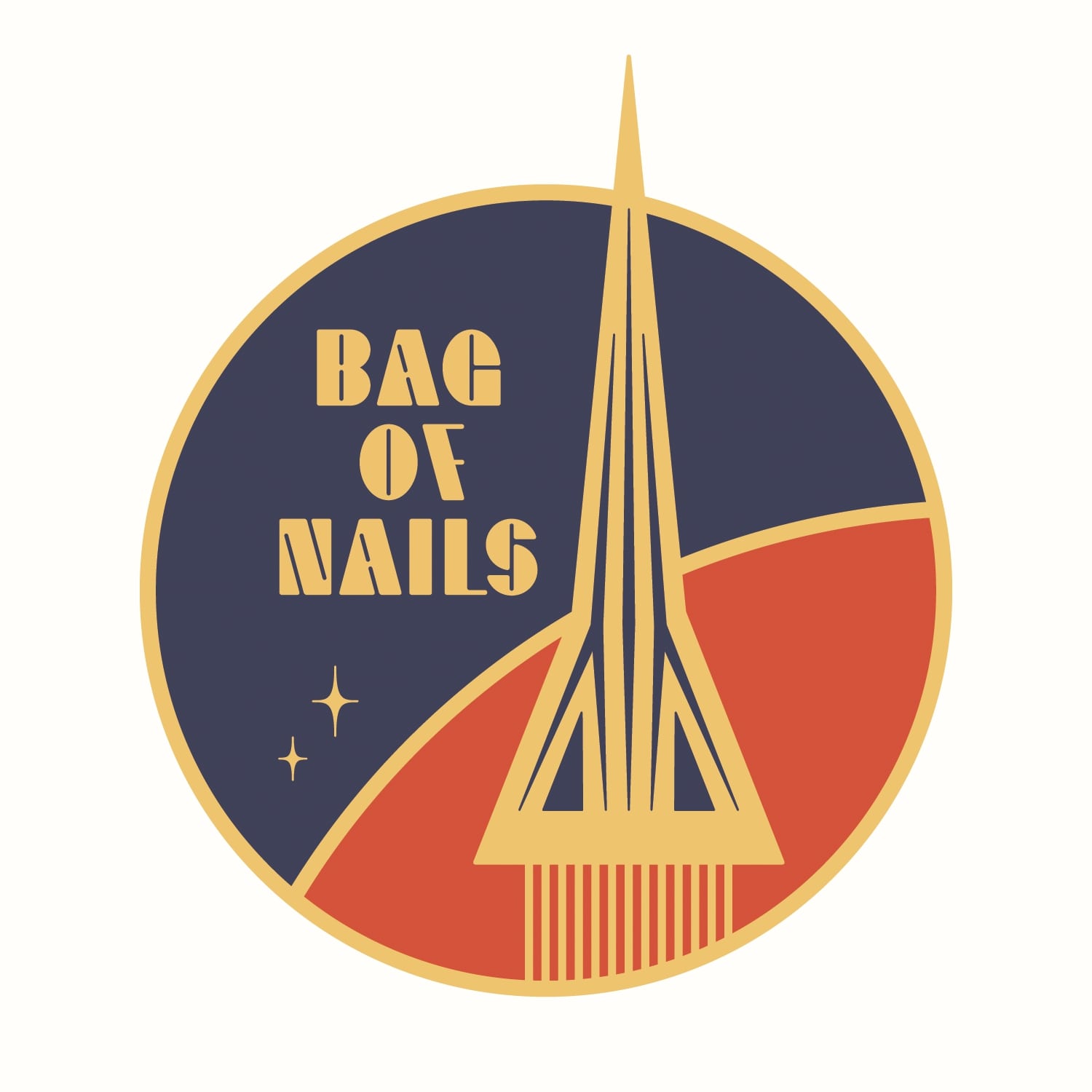 Tell us about the formation of Bag of Nails.
"Bag of Nails" started floating as an idea in Panos' head in 2014, during his time at "Mr. Delay and The Tallman"(a mainly cover trio that played Hill Country Blues with late 60's rock elements). Many of the songs that would later become the basis of "Bag of Nails" were written during that period. The trio was formed in September of 2015 and immediately started performing live and preparing to record its first demo, which came out in early 2016.
"Bag of Nails is an old western expression that refers to a state of confusion and disorder."
What does the name "Bag of Nails" refer to in the context of the band name?
Bag of Nails is an old western expression that refers to a state of confusion and disorder. Both words describe us and our music style perfectly since we actually play the blues but with an aggressive psychedelic approach, trying to combine our musical tastes, especially when it comes to arrangement, and manage our whims at the same time.
The Wolf Inside Me was recently released by Nasoni Records. Would you like to share the story behind it? How do you usually approach music making?
As we mentioned above, most of the songs that comprise The Wolf Inside Me were written before the band was formed and they all tell a personal story. They come actually to outwardly express everyday feelings and situations that people usually keep to themselves. They talk about love, hard work and the feeling of immense loneliness, even when surrounded by thousands of people. After three years of practicing, jamming, playing at live gigs and several lineup changes, the songs had organically changed and evolved. When we decided to record the album, we practically locked ourselves in our practice studio, a tiny warehouse inside the university, and started working on the songs, adding and removing parts, often fighting, until we were happy with the result.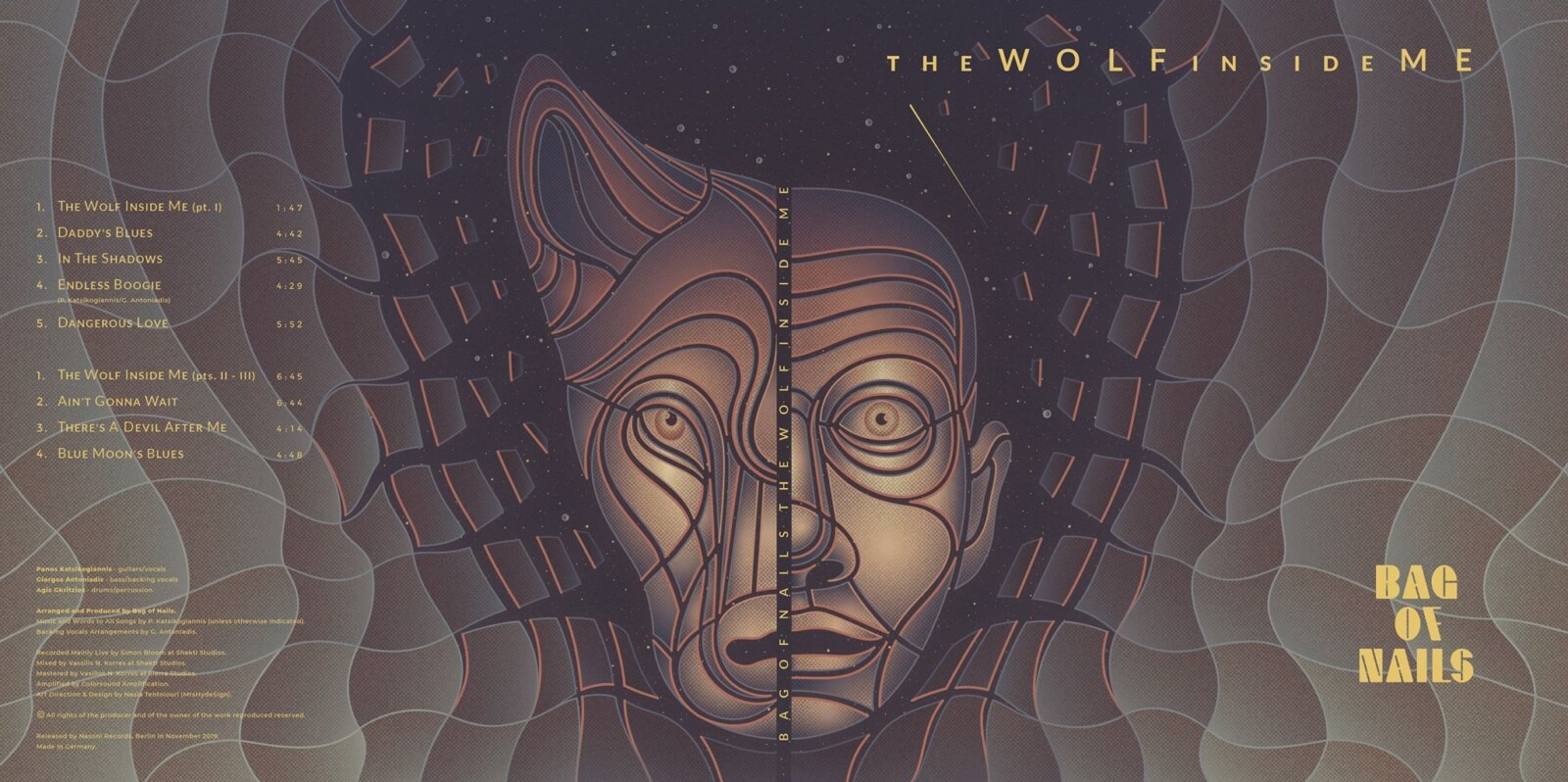 We decided to record the album live, since we consider ourselves primarily a live band and we wanted all the energy that comes out when we are playing live to be present in our album. Apart from that we find it more honest when a studio album sounds pretty much the same as a live performance. It is annoying to listen to an album, digging it and being totally disappointed when you listen to the same stuff live. As for the release now, we have to say that we are really happy for being part of the Nasoni family. These guys take music very seriously. They work with professionalism without losing at any point their passion and honesty, and for more than 20 years, their contribution in keeping rock music alive is very significant. Let us now give the album credits.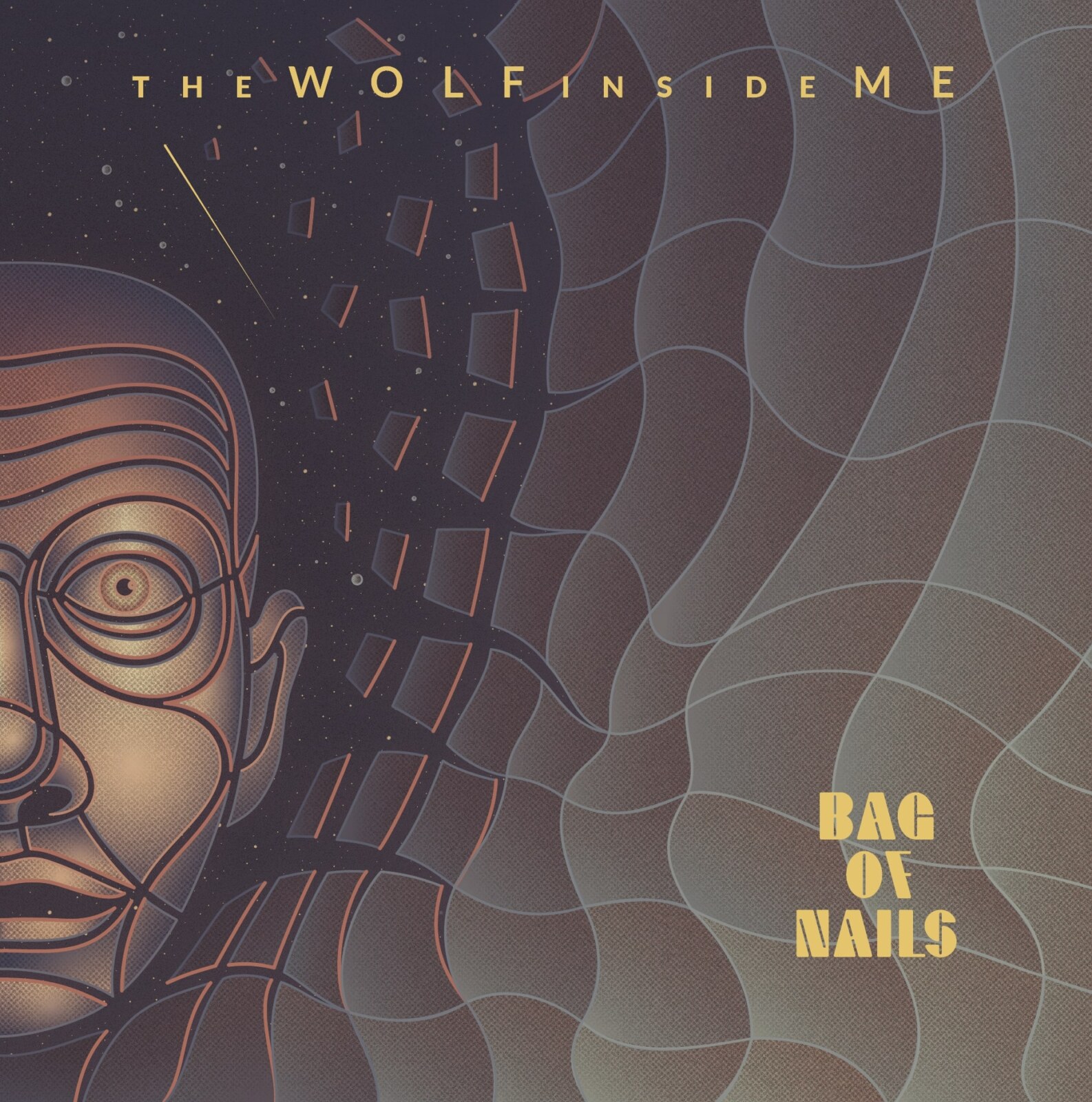 It was recorded by Simon Bloom at Shakti Studios and it was mixed and mastered by Vasilis N. Korres at Shakti Studios and Sierra Studios respectively. The Art Direction and Design credits go to Athanasia Tentolouri (MrsHydeSign). We would also like to thank Antreas Mpogiatzoglou from Colorsound Applification for providing us with killing hi-end tube amplifiers.
Do you think your music reflects the current situation in Greece?
The situation in Greece is totally fucked up, both economically and aesthetically. On the economic side, the crisis that hit Greece hard over a decade ago exacerbated pre-existing problems. Most people are struggling to survive, working hard, not seeing much in return, while a rich minority doesn't even understand the rest of the country's situation, not giving a damn about who lives and who dies. When it comes down to aesthetics and taste, most people are following trends. Even when it comes to "underground" music one or two genres dominate the scene and everyone follows those "trendy" genres for a year or two, until everyone gets tired and moves on. Everyone tries to belong and everyone feels safer if they belong to a group, just like sheep, unaware of their impending slaughter. We are inspired by people who go against the current. We write music for people who try to resist, no matter the cost and we firmly believe that everyone hides a wolf inside them, ready to come out when the time comes.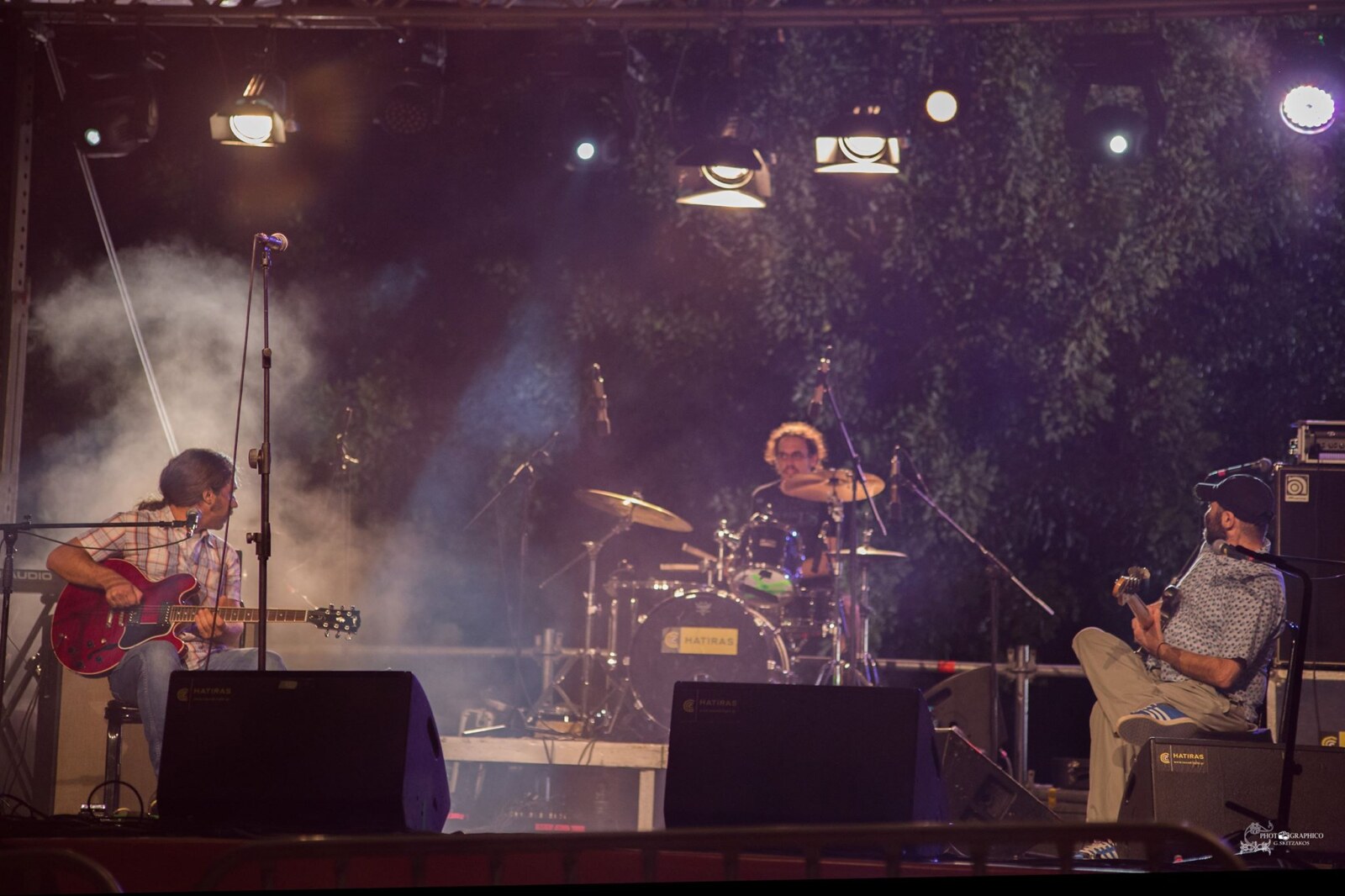 What are some bands/musicians that have a big influence on you?
That's a bit hard to say, because it would be like discriminating but it would be fair enough to mention guys like Jimi Hendrix, Rory Gallagher, Roy Buchanan, Janis Joplin, The Doors, The Allman Brothers Band, Peter Green's Fleetwood Mac, Cream, Led Zeppelin, Yes, Mike Bloomfield, Stephen Stills, Pink Floyd, Jethro Tull, Deep Purple and Black Sabbath. All the 50's and early 60's Chicago Blues scene as well as the North Mississippi Hill country Blues scene that Fat Possum Records brought in the surface.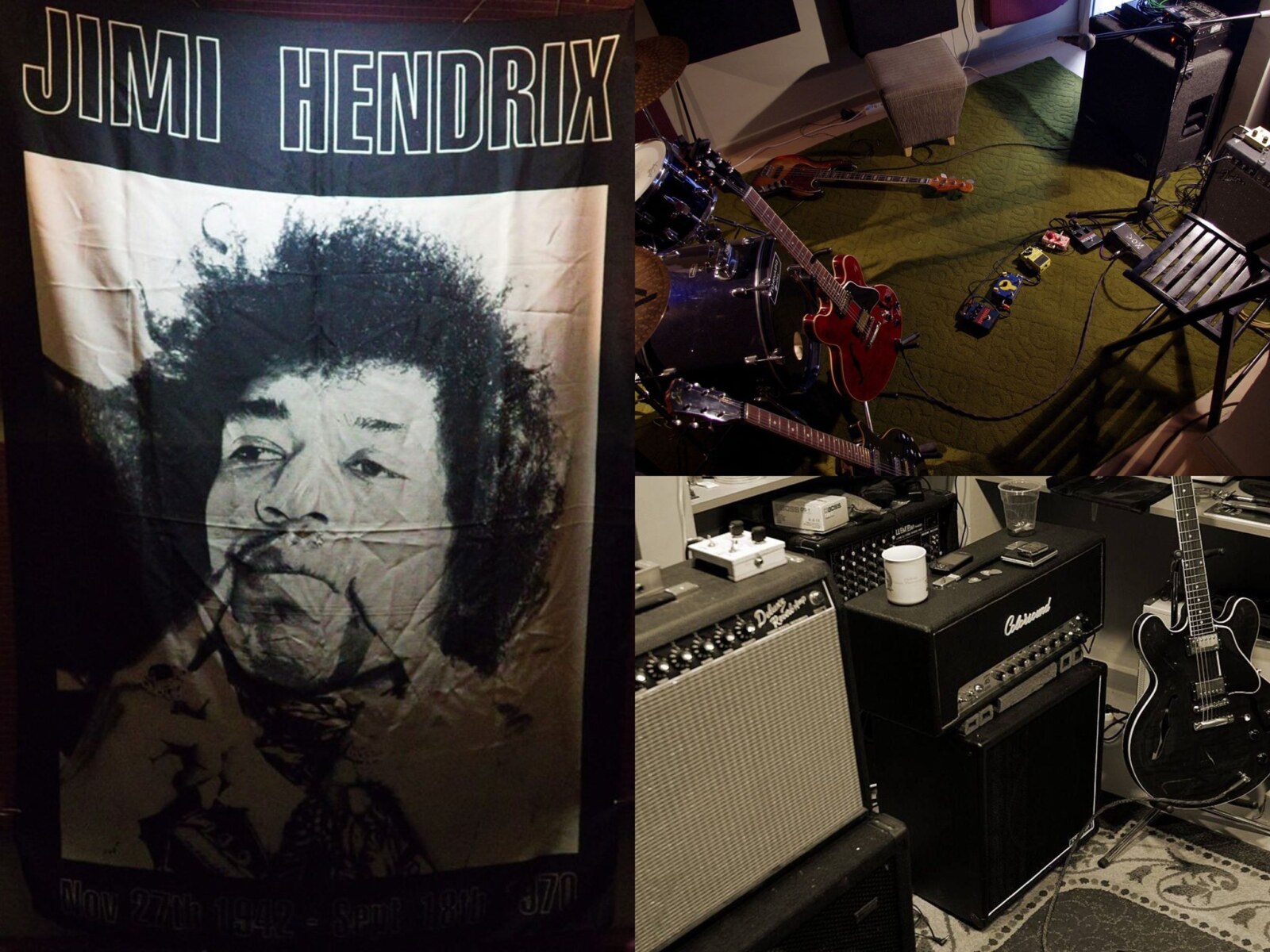 What are some future plans?
We are currently trying to perform live as much as possible. We are playing at various gigs in the countryside and in major cities in Greece and we plan to play live more often. At the same time we are about to start working on our second studio album. The songs have already been written and we will be working in the same way as we did with the first album, practicing, jamming and working on them until we are satisfied. We are also discussing the idea of a small-scale European tour, but when and where remains to be seen.
Do you often play live?
We play relatively often, but not as often as we would like to. The blues-rock scene in Greece is fairly limited, as are the venues that support our kind of music. Nonetheless, we have performed live in various venues and open air festivals in Athens and other big cities in Greece.We are constantly trying to expand our range and find more and more venues outside Athens. Playing live, connecting with the audience and truly expressing ourselves is the reason why we play music, so we try to do it as often as possible. At this point we would like to mention our participation at the National Television's Battle of The Bands where we got the first place and of course our appearance next to the legendary Martin Turner's Wishbone Ash at the historic Kyttaro Club in Athens.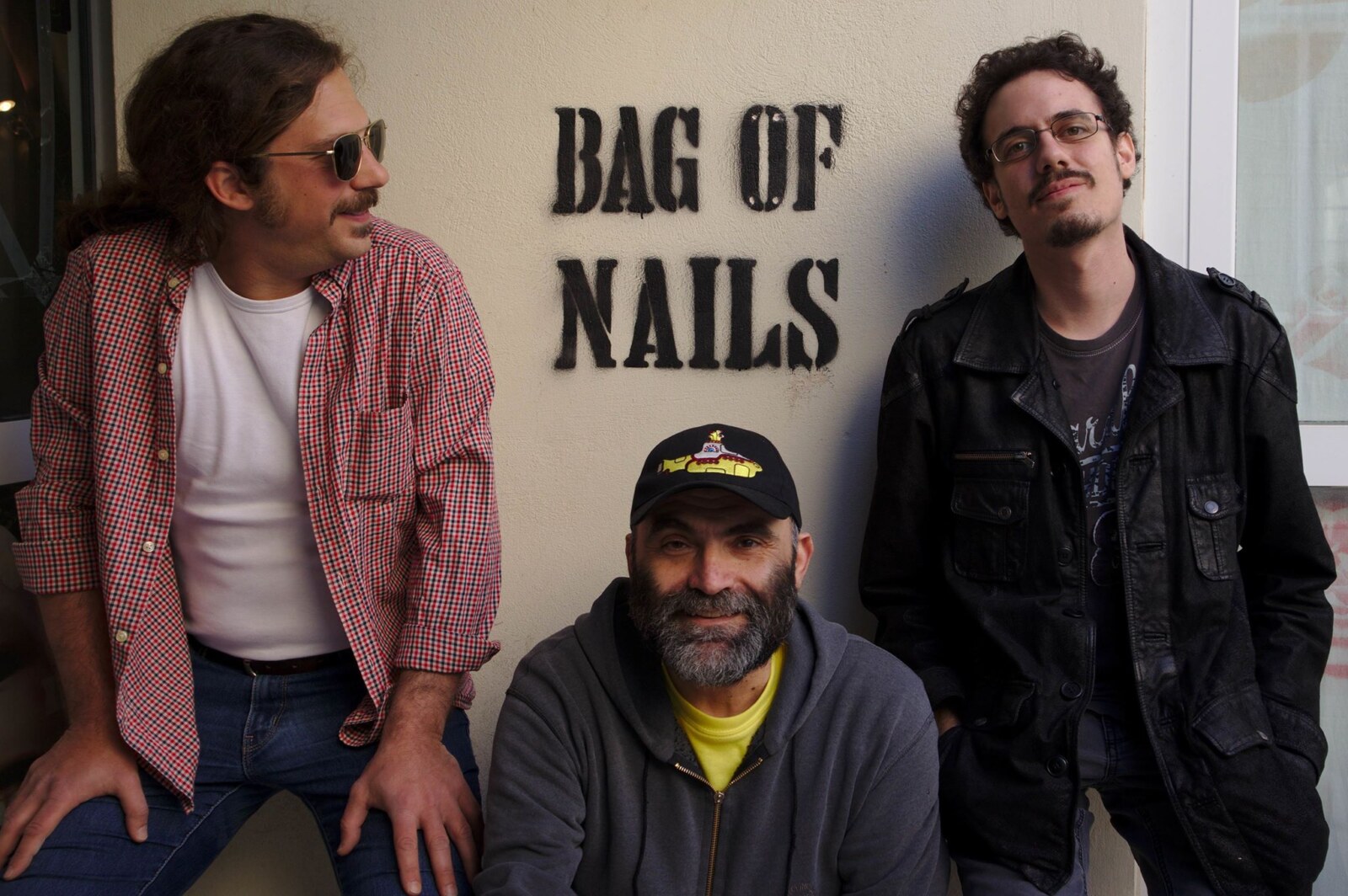 Let's end this interview with some of your favorite albums. Have you found something new lately you would like to recommend to our readers?
Some of our favorite albums of all times are the following:
Band of Gypsys – Live at The Fillmore East
The Allman Brother's Band – At Fillmore East
Fleetwood Mac – Live in Boston
Paul Butterfield's Blues Band – Paul Butterfield's Blues Band
Cream – Wheels of Fire
Pink Floyd – Animals
We'd like to mention some great relatively new releases as well:
Paul Karapiperis (Small Blues Trap's vocalist & harmonist) – Acoustic and Electric Growls (Self Release)
White Coven – Overseas (Nasoni Records)
Thank you. Last word is yours.
We'd really like to thank you for giving us the platform to say a few words about us and our music. We'd also like to say a big thumbs up for the great work you're doing by introducing new as well as old music to the public and keeping rock 'n' roll spirit alive. See you on stage! Thanks again!
– Klemen Breznikar
---
Bag of Nails Facebook
Bag of Nails Instagram
Bag of Nails Bandcamp
Nasoni Records Official Website