Acid Mammoth interview
Acid Mammoth was formed in 2015 by Chris Babalis Jr. (Vocals & Guitars) and Dimosthenis Varikos (Bass), good friends since high school, with a deep love for Black Sabbath and other heavy music. They were quickly joined by their very good friend Marios Louvaris (Drums) and Chris Babalis Sr. (Guitars), Jr.'s father. Acid Mammoth is more than just a band of friends. They are a family. In late 2016, the band recorded its debut album, which they self-released digitally in autumn of 2017. The album was well received, and it wasn't long before the band was in the studio again to record its second full-length album Under Acid Hoof. This time darker, heavier and fuzzier.
---
Who's in Acid Mammoth and what do you all play? Have you made any changes to the lineup since you started or is this the original lineup?
Chris Babalis Jr.: Hello Klemen! First of all I would like to thank you for this interview. Acid Mammoth are myself on the vocals and guitars, my father Chris Babalis Sr. on lead guitars, Dimosthenis Varikos on the bass and Marios Louvaris on the drums. We formed Acid Mammoth with Dimosthenis in 2015, and Marios and my dad joined us pretty soon afterwards. The four of us have been together ever since and I don't expect this quartet to change at any point in the future, since we are all really close to each other and we are also very passionate about this band. Dimosthenis and I have been very good friends for more than a decade, and Marios has been an equally close friend of ours for the last five years. And of course the bond between a father and a son is definitely an unbreakable one, and Dimosthenis and Marios are also really cool with Chris Sr., since they've known him as my dad long before they knew him as a bandmate and a friend.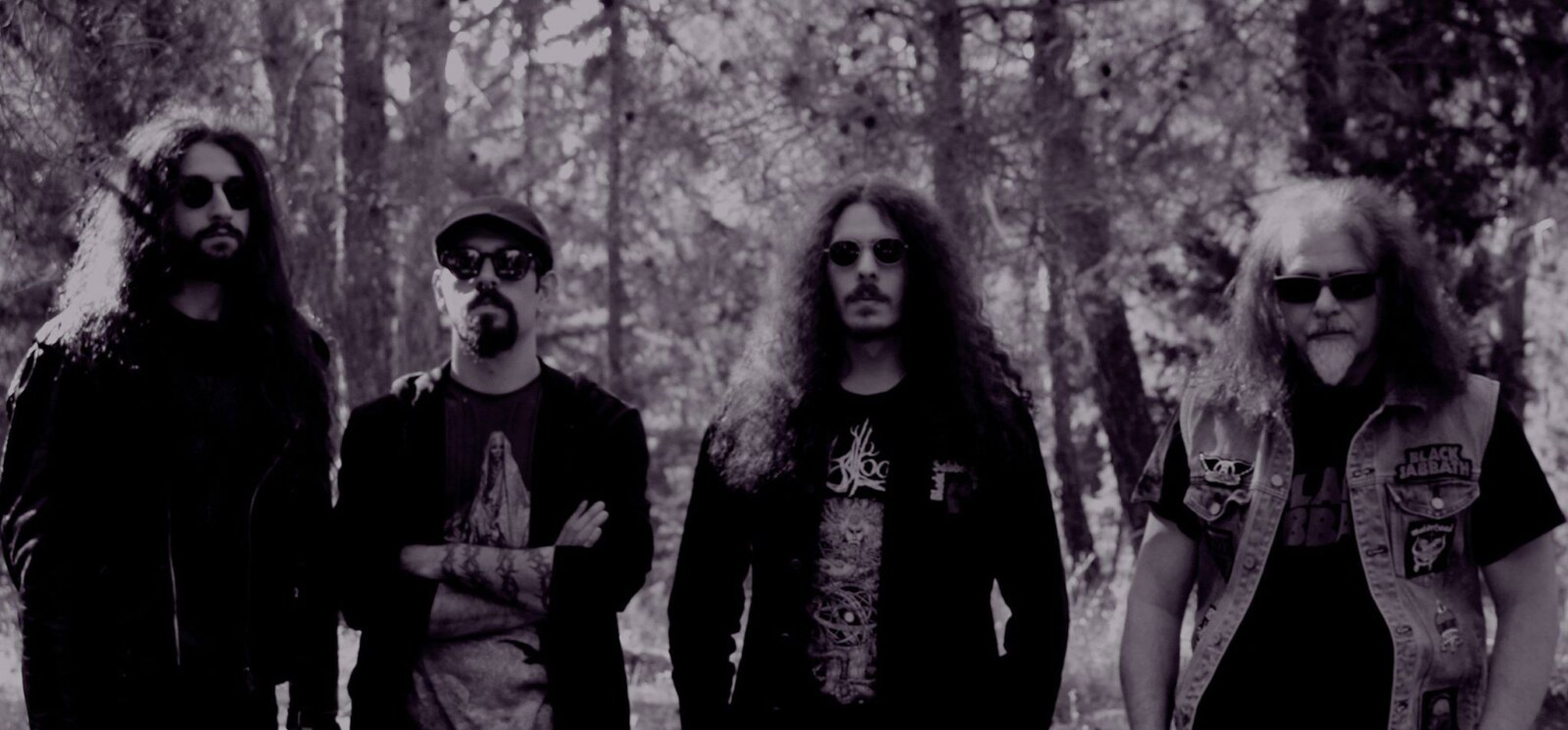 Under Acid Hoof is one of the heaviest records of 2020. It was released via Heavy Psych Sounds in January. Can you share some further details how your latest album was recorded and released?
We are very proud of Under Acid Hoof. Its creation has been our singular focus for the better part of 2019. The production was handled by our good friend Dionysis of Descent Studios, who also worked with us for our debut album, so he had the experience and understanding of our sound to take the album and make it sound awesome. We recorded drums in Dope of Sound studios in Athens, and everything else was done in Descent. It was a thrilling and satisfying process all-around, from the beginning of preproduction up until the last moments of mastering. At no point during the production did we feel any pressure whatsoever, we were quite confident and enjoyed every moment of it. Joining the Heavy Psych Sounds family is truly a dream come true and we are really proud and excited to be part of their amazing roster. HPS loved the album from the very first listen, and we signed pretty soon afterwards. Ever since its release on January the 24th 2020, Under Acid Hoof has been very well received by the scene and we are really happy for that.
The artwork is made by Branca Studio and I think it perfectly captures the music.
Branca's art without a doubt has captured the aesthetic that we hoped for the new album. The cover art encapsulates Acid Mammoth and Under Acid Hoof on the 'canvas' in a way that complements our music one hundred percent. It inspires images of vintage horror, witchcraft as well as something primal, something silenced and forgotten. I love how he uses red and this 'tainted' white against each other and yet at the same time he forces them together. After all, the color red is rarely used to convey virtue. Something evil is brewing in the cover of Under Acid Hoof, and those Witches are there on a mission. A gathering of malign intent around a Gargantuan Mammoth that towers at the center of it all! No one is safe!
"'Under Acid Hoof' as an idea has been to create an album of the utmost heaviness"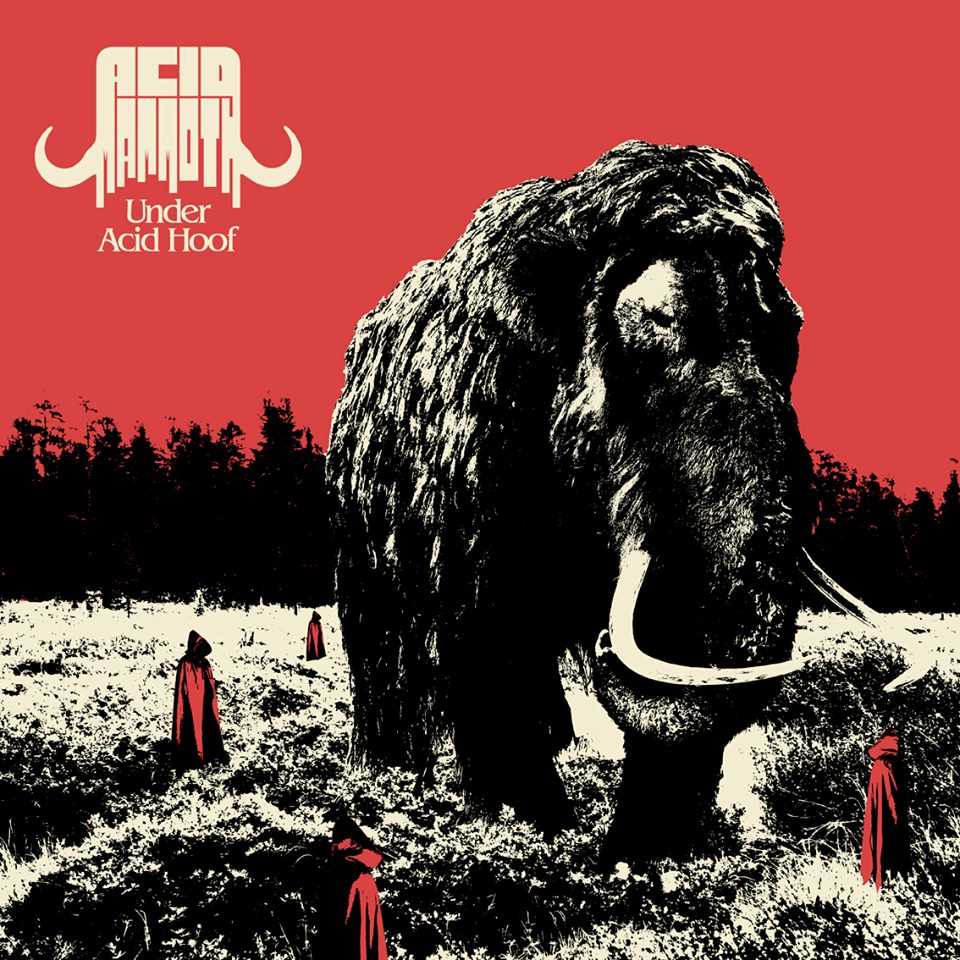 The album is a direct continuation of the band's self-titled, debut full-length, but darker, heavier, and fuzzier. How would you compare it to your debut release?
Our plan since the conception of Under Acid Hoof as an idea has been to create an album of the utmost heaviness that would surpass its predecessor in every way possible, and I'd like to think that we've succeeded in that regard. It could be argued that Under Acid Hoof is indeed heavier, darker, and definitely fuzzier than our self-titled debut. Another important factor was that this time we were more experienced, well-rehearsed and had a clearer picture on what we set out to do. The acquisition of new gear undoubtedly helped shape the overall sound as well as the quality. Moreover, it is worth mentioning that the new album's length is 35 minutes, which is a clear divergence from our hour long debut. This time we wanted to make an album that would be straight to the point, without any filler or unneeded parts that could very well fatigue the whole experience. This time every riff, vocal and solo is where it is supposed to be and every second matters. Our plan from the get-go has been to create an album that would be heavy and sublime, and would elevate the band to a higher level from where it was before. Don't get me wrong, I absolutely love Acid Mammoth, in my humble opinion it is quite gloomy in its essence and offers 57 minutes of good doom, with a few songs really standing out, as well as two extended length goliaths that expand the album and dwell deep into the essential roots of the genre.
"Tales of horror and witchcraft, mammoths and wizards, rituals and sacrifices, the night and the occult."
Would you say that it's a conceptual album?
The album is not conceptual in terms of an overall story arc spanning across five songs but it is conceptual in the sense that all five songs share tales of horror and witchcraft, mammoths and wizards, rituals and sacrifices, the night and the occult. If you told me to pick one film to associate with Under Acid Hoof, I would pick the 1922 classic 'Haxan'. And while 'Haxan' does not feature the prehistoric giant, it does include everything else.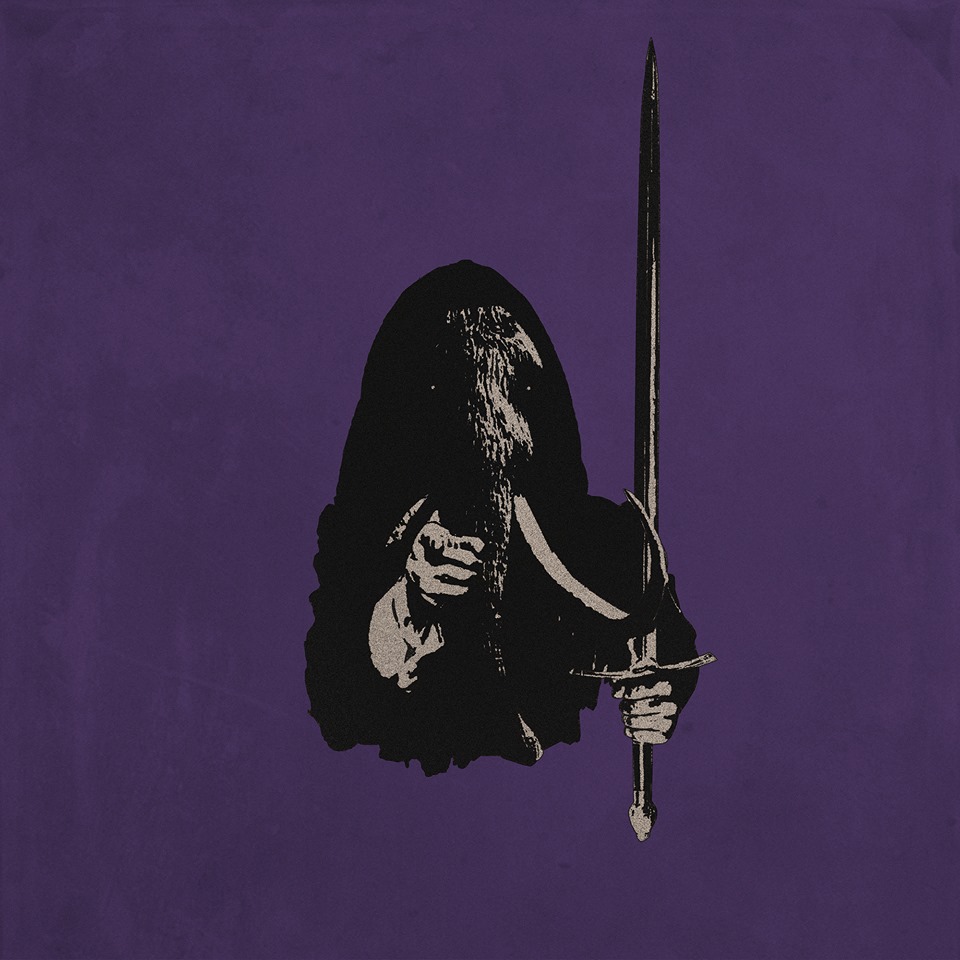 What does the name "Acid Mammoth" refer to in the context of the band name?
The Mammoth conveys the heaviness of it all, the grandness and the massiveness of the sound that we wish to bring forth. The Acid can have a few different interpretations and depends on how you experience it. Is it something threatening or something mesmerizing? Or is it both?
"Witchy lyrics for witchy riffs."
How do you usually approach music making?
Usually we work on new riffs and then proceed with forging the main structure of each song. We then rehearse it like hell, adding bits and pieces along the way. We really focus on making a meaningful structure for each song that does not drag at any point. It is a really constructive, beautiful and rewarding process and we love doing it each and every time. Nothing beats the enthusiasm of a new riff or the idea for how to use it. As soon as the song acquires its flesh and bones, it is time for the lyrics. There is usually a discussion about the main theme of each song, and then usually me or my father start working on ideas which are later used or combined. Sometimes it is hard to find the right words that fit when there is an already existing idea for the vocal melody of a song, but we always figure it out and end up with a piece that really speaks to us. It is never a series of meaningless phrases just to accompany the music. We're always trying to write a piece that complements our musical style. Witchy lyrics for witchy riffs.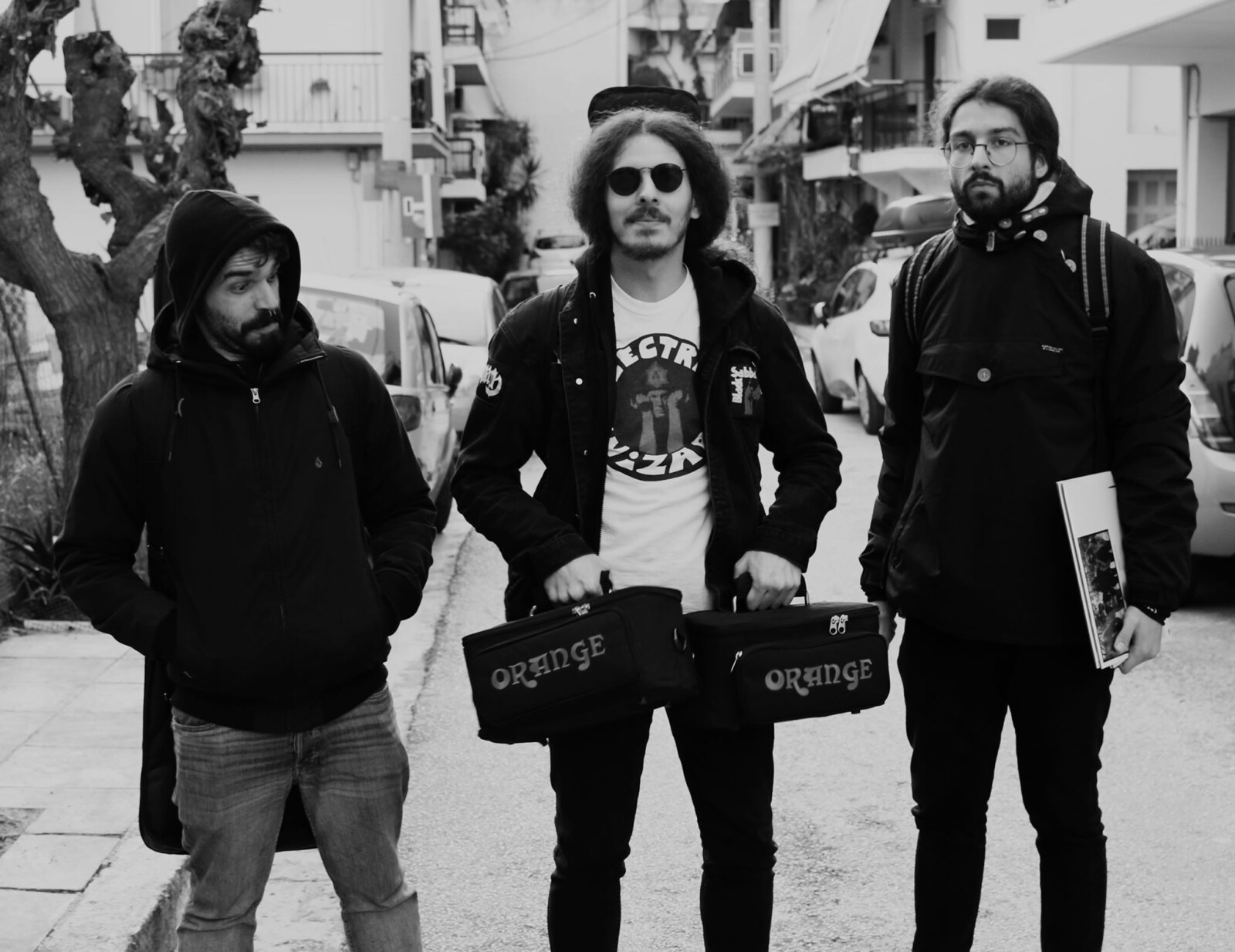 Do you think your music reflects the current situation in Greece?
Music is definitely an escape from the difficulties of today and it is true that art is soothing for troubled minds. No matter how difficult things have been or how they'll turn out to be, we're never, ever going to stop doing what we love. Financially a band is definitely a difficult undertaking, especially if you consider the costs for new gear, rehearsals or recordings. But like I said before, and I'm sure lots of people share this view, money can be replaced, but these beautiful experiences that we share with this band are irreplaceable and I wouldn't put an end to it for money.
What are some bands/musicians that have a big influence on you?
As you can definitely tell, Black Sabbath are our main influence. The original lineup, with Bill! A good number of our daily record listens comes from the 70s; great names like Zeppelin, Dust and Deep Purple (interview). At the same time, this appreciation of the past comes to merge with the present, with influences from modern bands like Electric Wizard (interviews), Monolord (interview) and Uncle Acid (interview). While all these names have influenced us greatly, at the same time we are doing our own thing, presenting our own Doom, a fresh and authentic addition to an ocean full of magnificent bands. We do not seek originality in the sense of an entirely new genre of music or a brand new take on doom that hasn't been heard before. We are presenting our own version of Doom, one which is ours one hundred percent.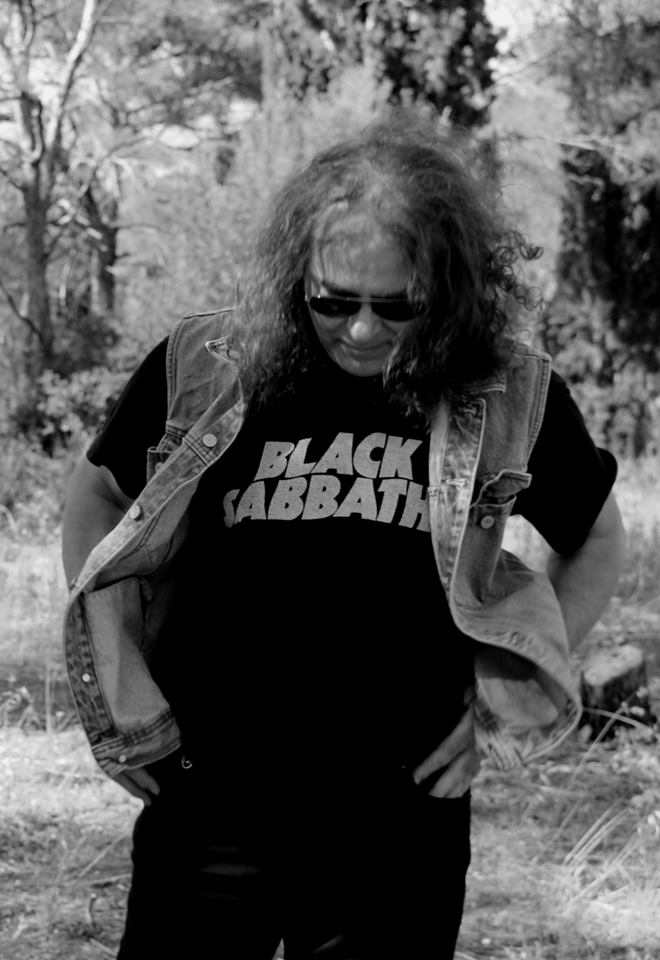 Do you often play live?
Until now we've played only a handful of shows, given that we spent almost the entirety of 2019 working on Under Acid Hoof and meanwhile had to wait out or figure out obligations to the Greek army (military service is still mandatory in Greece!!!). However all that is over now. We are free, and 2020 is going to be a far more active year for the band in terms of doing shows. We love playing live, and you're definitely going to see more of it this year!
What are some future plans?
Like I mentioned above, we're planning on doing live shows throughout the year, in Greece as well as abroad. Announcements for that will start coming really soon. Meanwhile, we have started planning our third full-length album, which is composed but unrecorded. I expect recordings to start late 2020 if all goes well. The blueprints look very promising, and for now we believe that it could turn out better than Under Acid Hoof and our self-titled debut combined! Moreover, we're getting a lot of messages and emails from people asking for a possible physical release of our self-titled debut which is exclusively digital for the moment, and perhaps we need to seriously consider actions towards its release. Time will tell, but from the get-go 2020 has been really busy for the band.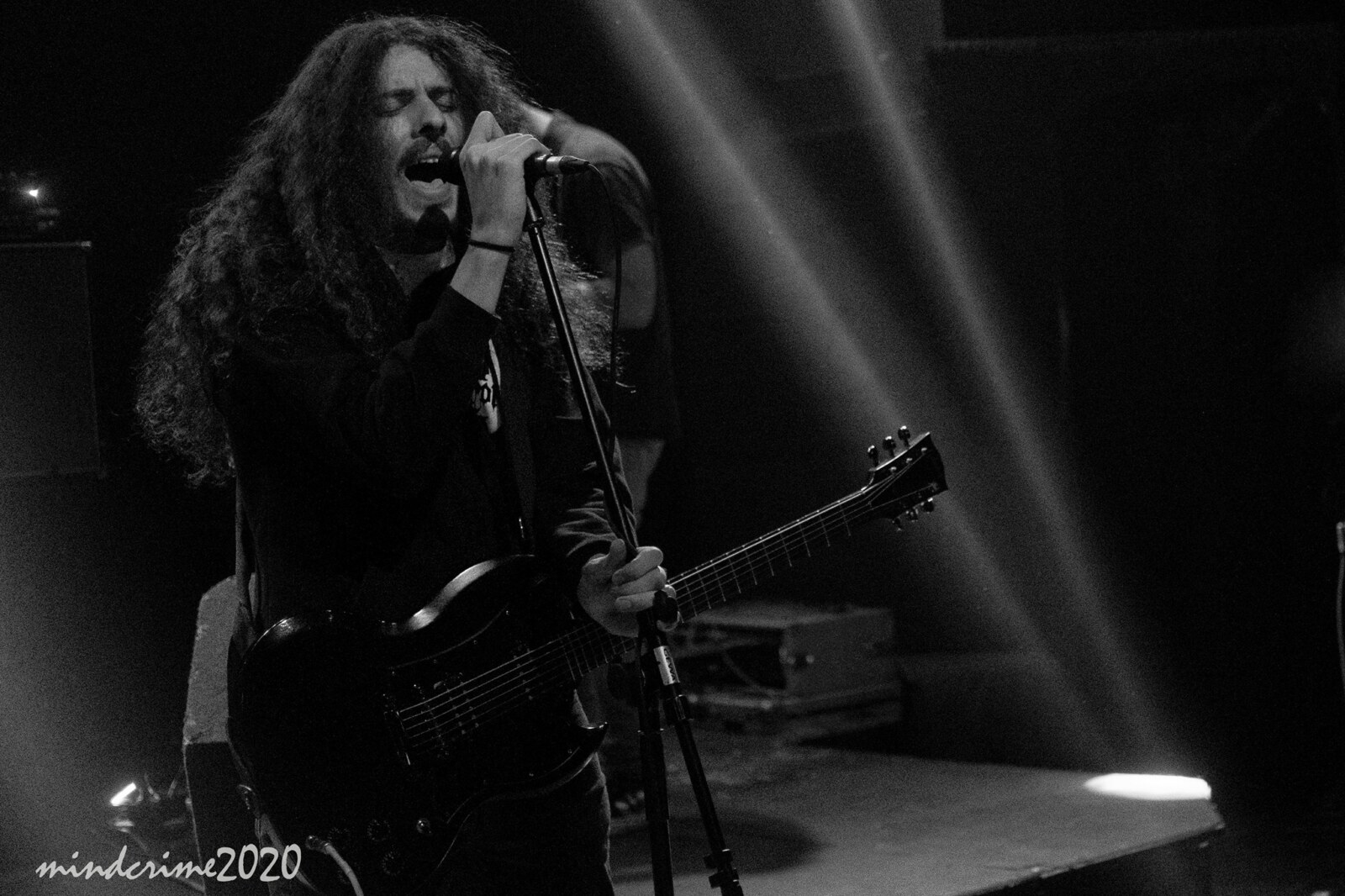 Let's end this interview with some of your favorite albums. Have you found something new lately you would like to recommend to our readers?
The one album that we most definitely have to mention is Sabotage by Black Sabbath. If it wasn't for this album, Acid Mammoth would not exist. My dad as a 14 year old Greek kid growing up in mid 70s Canada came across this record on the 'new releases' section of a local record store. He bought the record without knowing what it was or what it meant, and then it happened. The mesmerizing otherworldly experience of Sabotage welcomed little Chris to a whole new realm of music and art that he would then in turn pass it on to his son, many years later. It is only fitting that father and son would end up playing similar tunes together. We both share this experience of being utterly mesmerized by listening to Sabotage for the first time. The absolutely enthralling and ecstatic "Hole in the Sky", the threatening, sinister and apocalyptic experience of "Symptom of the Universe" as well as the sublime, hypnotizing magic of "Megalomania" truly captivated us both. We love all Sabbath records, but Sabotage is our favorite by far.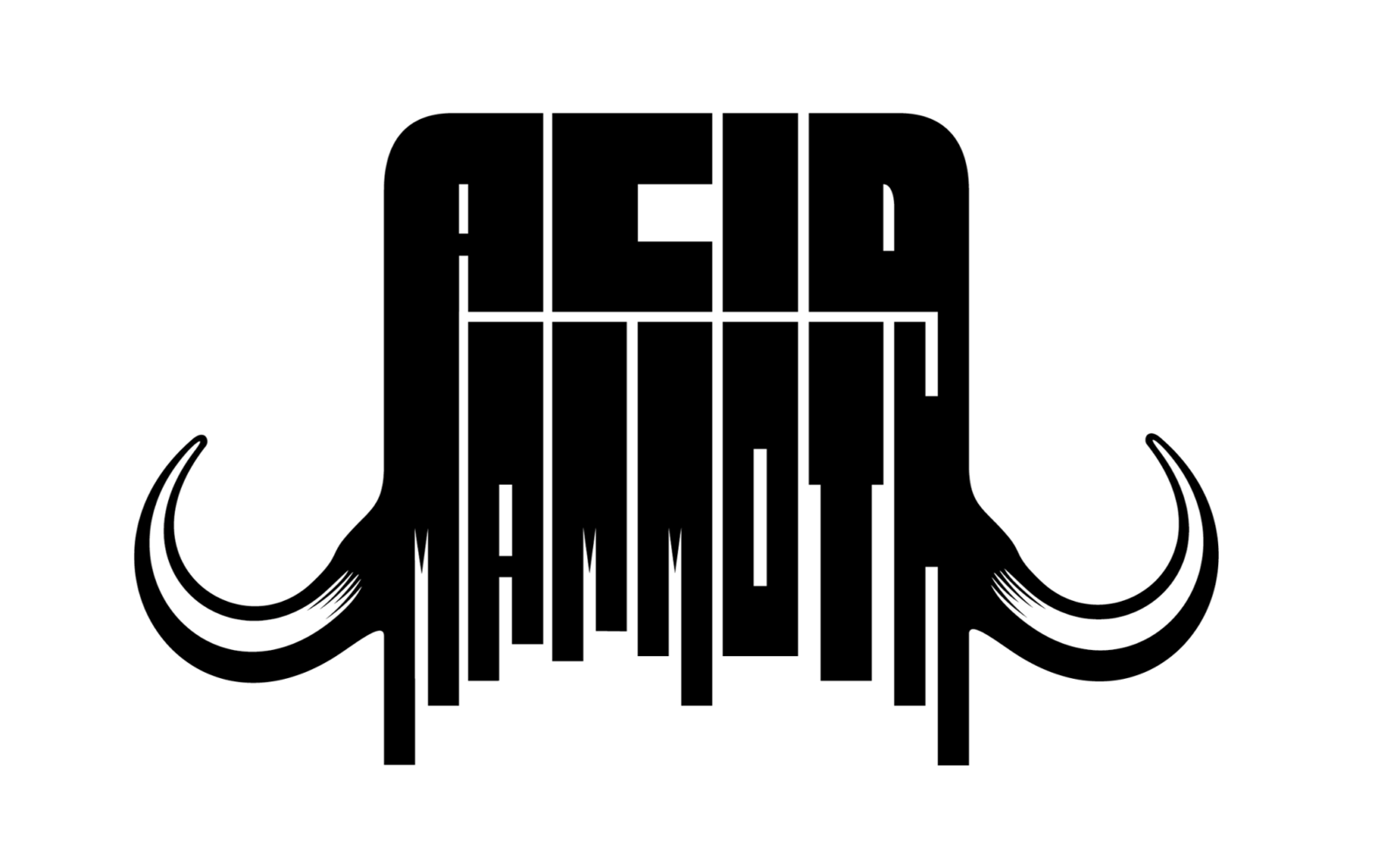 If Dimosthenis was here right now he would scream "WIZAAAARD" to the screen, only for it to spread to every other screen on earth. Thus, Dopethrone by Electric Wizard is definitely a legendary gem worth mentioning and undoubtedly one of our favorites. If Marios was here he would start screaming the lyrics of "Under the Oak" or any other track from the masterpiece Epicus Doomicus Metallicus by Candlemass. I could keep talking about favorite albums for hours and the list would just go on and on and on.
As for new albums that I would recommend, the self-titled debut album of our label-mates Ryte is absolutely killer and totally deserves a listen or two (or twenty! It's really, really good). Additionally, since we had the talk of Sabbath moments ago, I'd like to recommend an album from last year, Hymns of the Damned by Hazemaze, an awesome album that really brings good-old-Sabbath to mind. I loved it.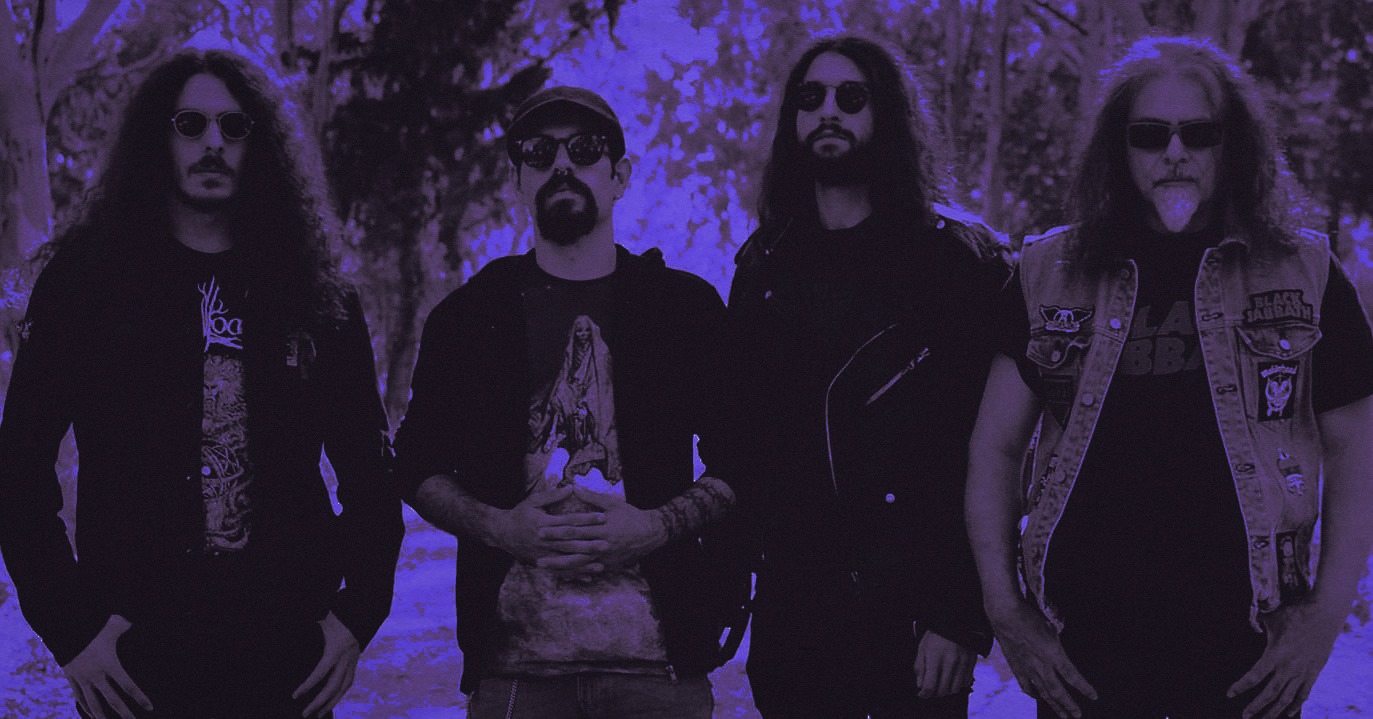 Thank you. Last word is yours.
I'd like to thank everyone who has supported us so far, it really means a lot to us! 2020 is going to be a great year for the band, so tune in as lots of great announcements are going to keep coming! I also want to thank you again for this interview Klemen, and I wish you all the best with It's Psychedelic Baby Magazine!
Cheers and Doom On!!!
Chris Jr.
– Klemen Breznikar
---
Acid Mammoth Official Website
Acid Mammoth Facebook
Acid Mammoth Instagram
Acid Mammoth Bandcamp
Heavy Psych Sounds Official Website