Yürgen Karle Trio
"Spasms"
---
Who's the Yürgen Karle Trio?
Robert Steng: The Yürgen Karle Trio is a free music/fake jazz group.
When did the band start?
It was founded in 2000 as a trio.
Who's Yürgen Karle?
The group is named after the junk yard Jürgen Karle Schrottplatz, next door from the wagon, which has been a tiny music venue in Stuttgart for 14 years.
Videos on Youtube always show more than three people playing in the group.
The original band members were me on bucket and drums, Moritz Finkbeiner on bucket and bass and Andre Möhl on 'Mc Donald's straw' and sax.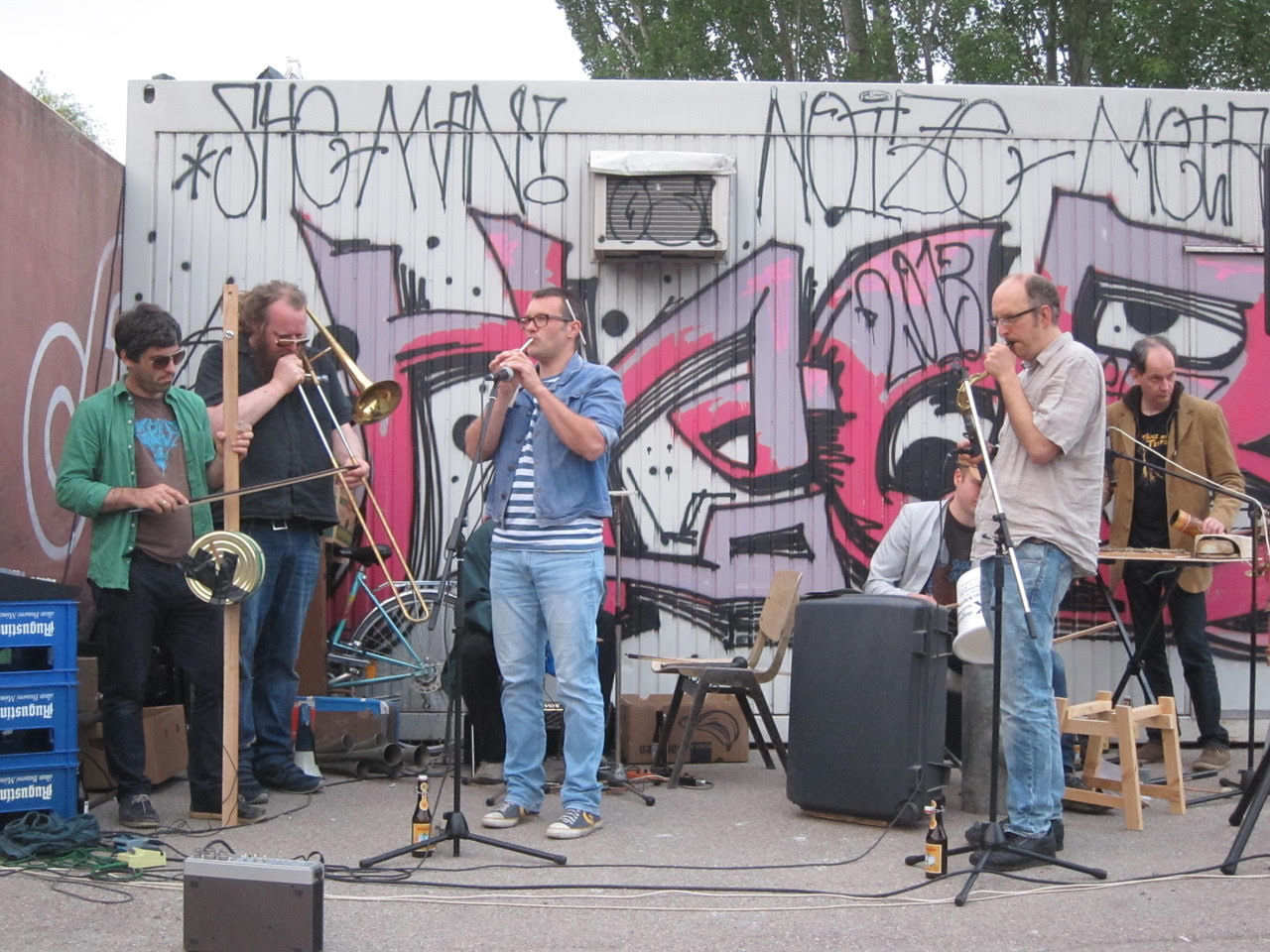 How is the Yürgen Karle Trio linked to Metabolismus?
Soon after the original line-up, other members were added, most of them from the Stuttgart music collective Metabolismus.  In recent times YKT performed with the original 3 members plus Werner Nötzel, Thilo Kuhn, Dietmar Köhle and Björn Luchterhand.
How would you define what the Yürgen Karle Trio does?
After the official definition YKT could be described as a spasm band.
What's a spasm band?
A spasm band is a musical group that plays a variety of Dixieland, trad jazz, jug band, or skiffle music.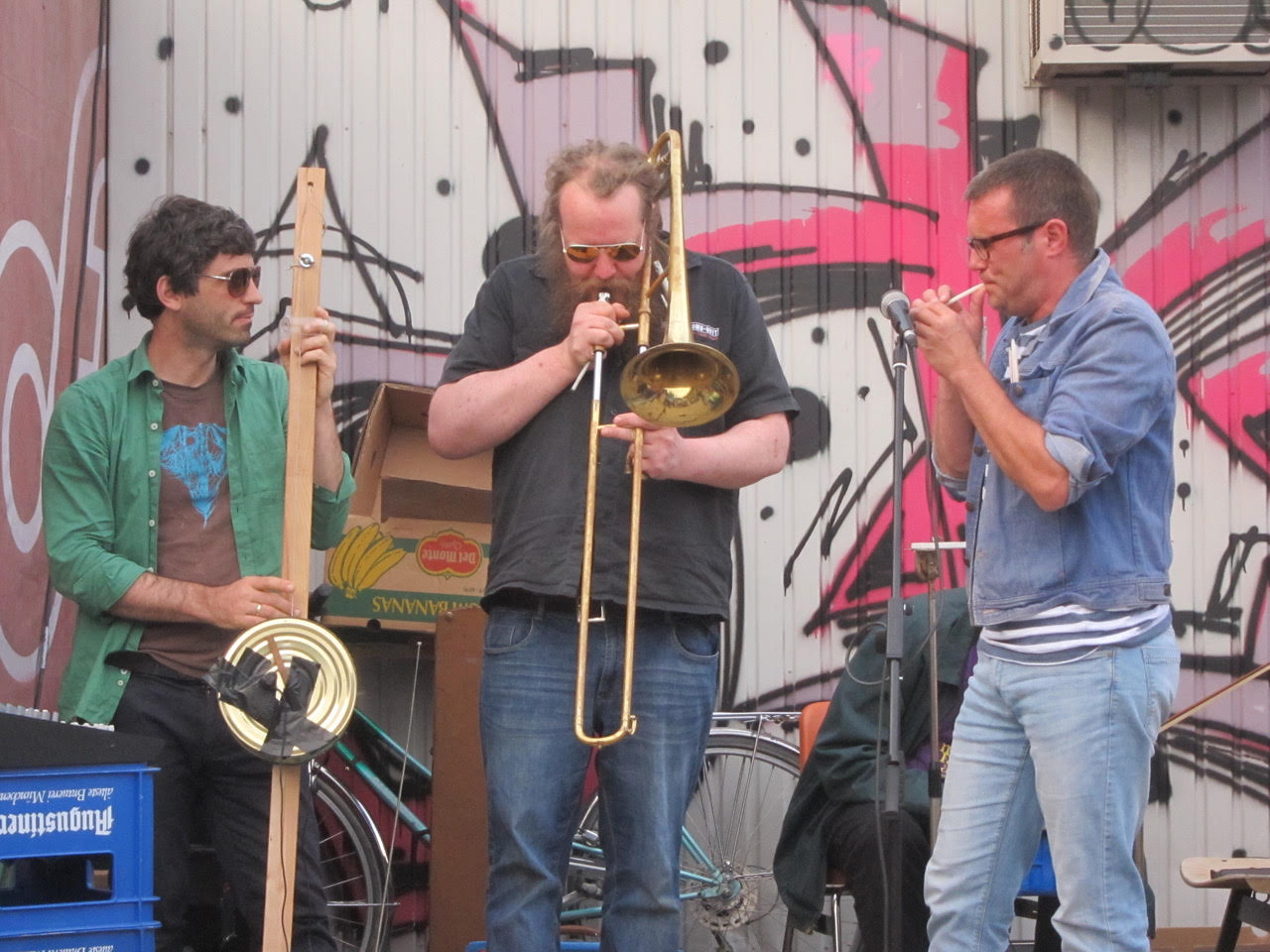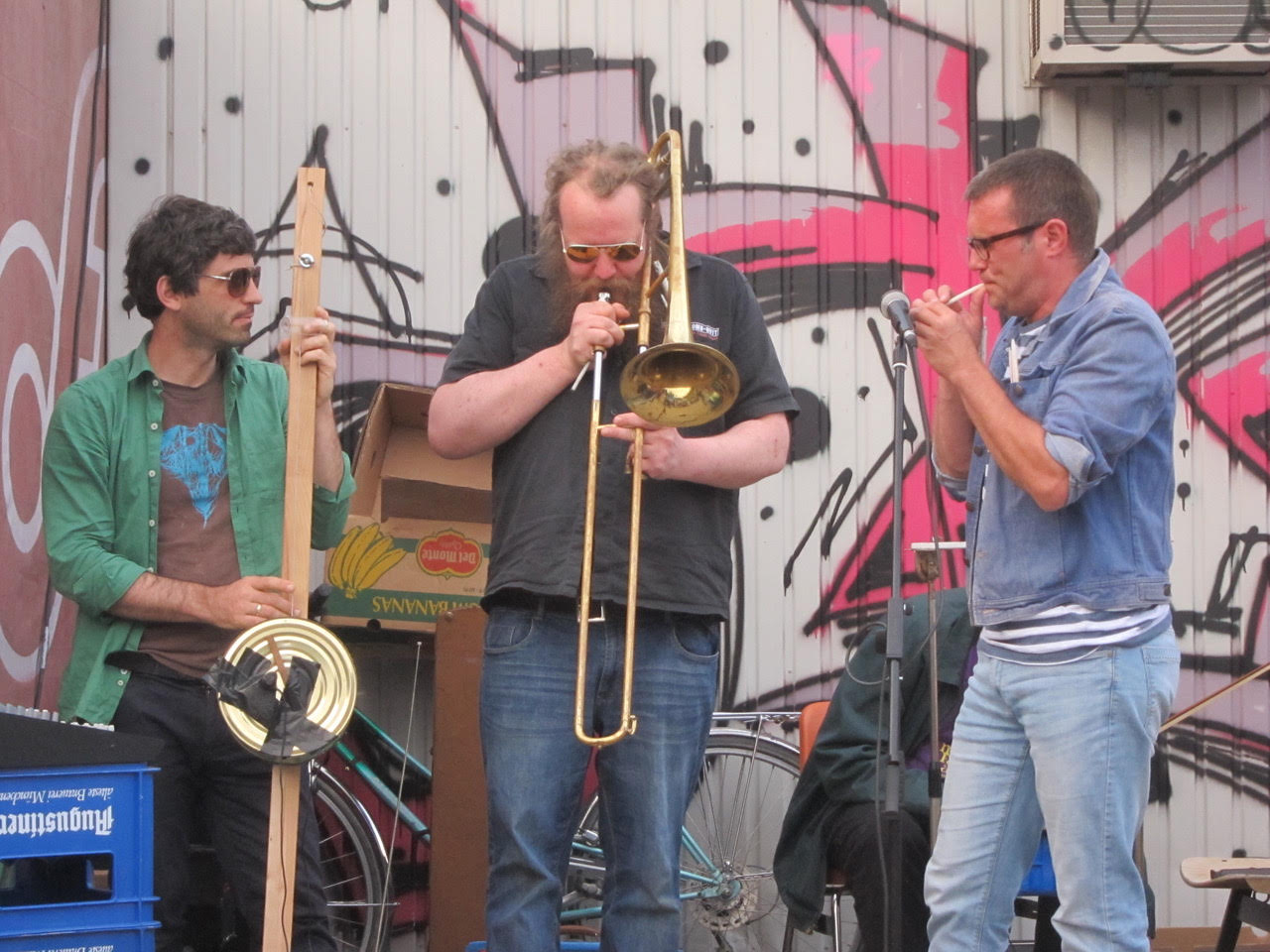 You also performed as the Yürgen Karle Spasm Band.
Just for a couple of shows. But we soon went back to the original trio name (can't remember why…).
Did you release any records?
Two cassettes have been released: 'Hauptmann Der Misere' in 2014 and 'Alte Schachtel' in 2015, plus several songs on compilations.
– Joeri Bruyninckx
---