Black Widow Records interview
This Italian label will celebrate its thirtieth anniversary in 2020. They showed true dedication to underground music supporting both new and old bands, as well as revealing long lost rock treasures.
---
Label's name is taken from British Progressive rock band, so you know what you can expect. Black Widow Records' discography is rich with variety of releases from bands such as Pentagram, Northwinds, Death SS, Pagan Altar and others. We had a conversation with one of the label's founders Massimo Gasperini, a nice introduction to their inner machinery and passionate work.
Ciao Massimo! Thanks for your time! It's much appreciated! How are you?
Massimo Gasperini: Ciao my dear friend, all is ok at Black Widow Records. We're working on many new releases, reissues, concerts and festivals.
Black Widow Records are known for finding antique artifacts and rarities and I wasn't surprised with the fact that you managed to re-release Saturnalia's album Magical Love. The album was originally released in 1973. 
Thanks for the king words! We love our job! It's amazing to bring back to life some unknown treasures from the rock world! We love Saturnalia and we're very happy to release this new edition with a fantastic sound quality and with two booklets and tickets!
The album has great booklet indeed, which I believe reconstructs original vinyl edition. It's a real gift for the fans. When did you hear Saturnalia for the first time?
Yes, it's a fantastic release, music and packaging! I remember I discovered this album in the 80's talking with my great friend Mercy, the voice of Malombra and Il Segno Del Comando. Mercy is one of the more talented artist I know.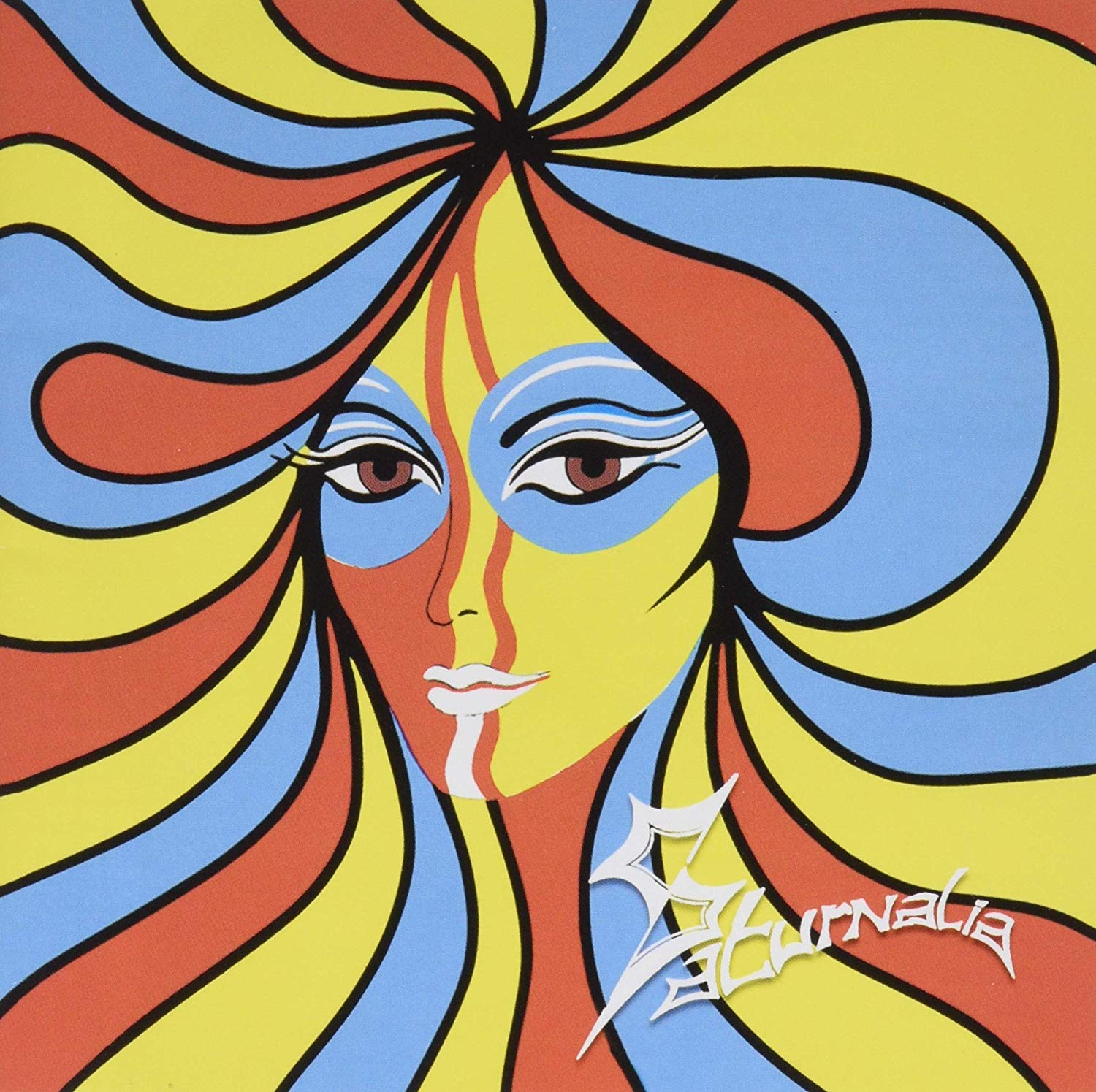 Why do you think Italian rock scene is more well know for its 'progressive' side?
Italian Progressive Rock bands are well know all across the world, especially in Japan and South America. Some Japanese labels released reissues on CD during the 80's and 90's and many of these bands (Osanna, Delirium, New Trolls, PFM, Goblin, Il Balletto Di Bronzo…) played often in Japan and South America. It's a long history of culture. The Japanese have always loved the Italian way of making progressive music and above all they love our vocals.
What about Italian Psychedelic Rock? Why do you think it wasn't as big? 
In the early 70's there was a great Psych movement in Italy with Califfi, New Trolls, Trip, Sensation's Fix, Le Orme, Il Balletto di Bronzo, Templari, Gli Astrali, Nomadi, Equipe 84, I Ragazzi dai capelli Verdi… with time many of these bands started playing Progressive Rock.
The best Psych bands from Italy are No Strange, Desert Wizards, Merry Go Round (ex Standarte), and there is a new movement called Occult Psychedelia with La Piramide Di Sangue, Mai Mai Mai, Al Doum & The Faryds, Mamuthones… but I'm not too familiar with these bands at the moment.
I remember that you literally returned Progressive Rock veterans Spettri back to life. How many bands did you return back to the active status?
Many years ago we discovered a band called Eneide. They toured with Atomic Rooster and Van Der Graaf Generator in the 70's. Now we're working with a band called Magia Nera. They are from La Spezia, near to Genoa. Their sound is very similar to Uriah Heep, Deep Purple and Black Sabbath. Their second album is coming up soon. It's a conceptual album about The Count of Monte Cristo. Spettri are our best Italian discovery. Currently they are recording a new album!
Yes, Magia Nera! They were disbanded in 70s and you've helped them with the release of L'Ultima Danza Di Ophelia not long ago. 
All the compositions of their new album are from 2018-2019. The band is in great shape!
Do you think that you have significant influence when it comes to bands and their releases?
Black Widow Records loves to discussion with our bands. We talk about everything; songs, guests, cover art, lyrics, concerts, interviews! I could say that our influence is felt. Sometimes a lot, sometimes less.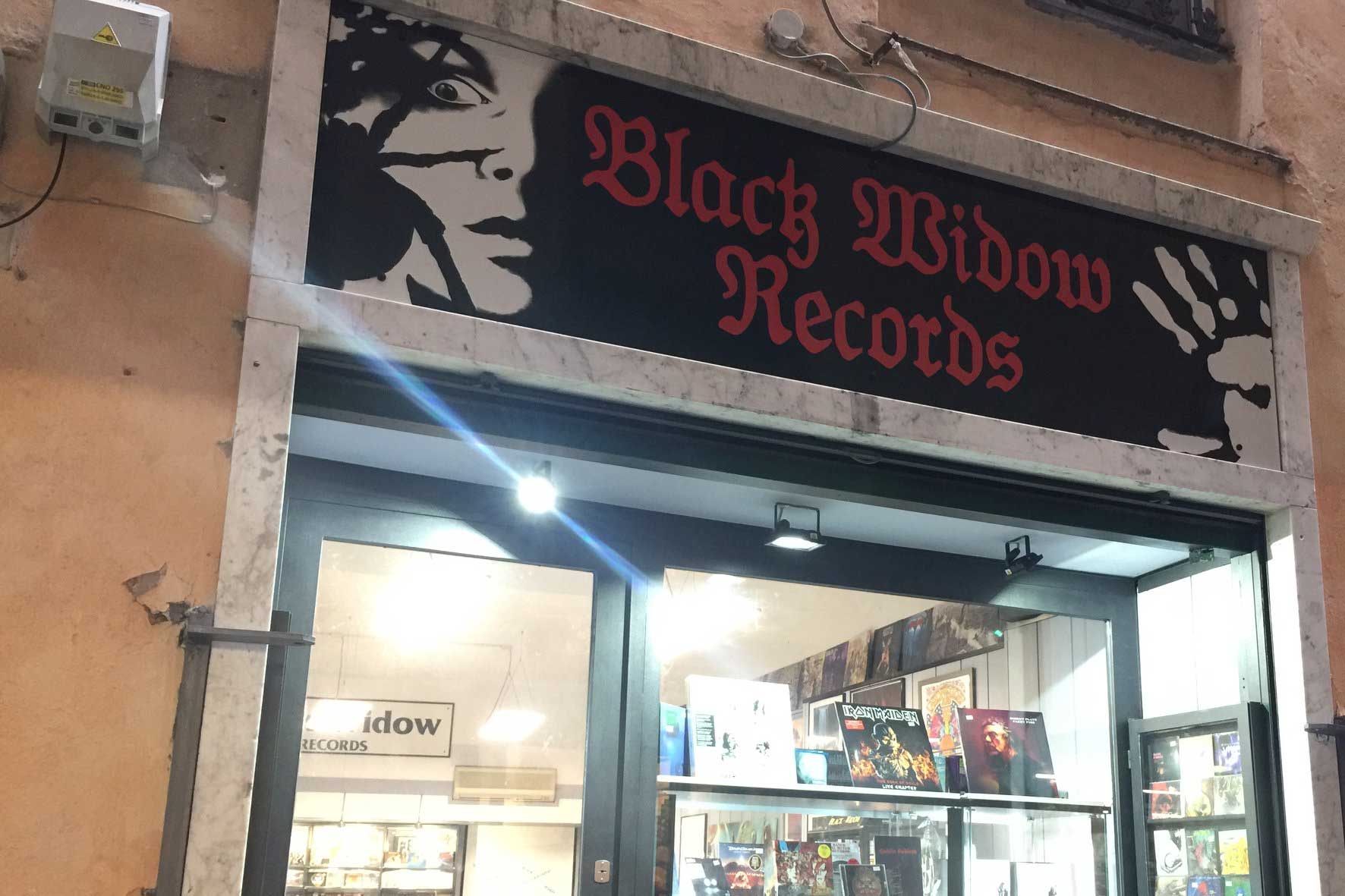 Besides old bands, you also support new local outfits like La Janara. I believe that you have a lot of requests from different bands. How often do you say "no"? What are your criteria?
You are right, you understand perfectly what happens every day. We receive many requests from all over the world, but we cannot and do not want to do everything. I believe there is always something magical that binds us to one band rather than another. La Janara is a very interesting band. They remind me on the first Malombra album, … same atmosphere! I think the next album will be a masterpiece!
Can you make Malombra members reunite again?!
To see Malombra reunited would be a dream come true! It isn't easy… it's very difficult… I know there are some incredible unreleased tracks. I'm in touch with the leader Mercy. We talk about projects and music each week… We'll see!
One of your new and most ambitious releases is double tribute to Death SS. The releases of Terror Tales A Tribute To Death SS has a really gorgeous edition. How did you manage to organize it? There are 35 tracks and all of the songs are different! It's a very epic tribute!
This is the second tribute to Death SS we did, the first was Beyond the Realm of Death SS! Steve Sylvester is a great friend of mine. He is a true gentleman, an educated and very intelligent person, besides he is an extraordinary songwriter and performer. For me it is always a pleasure and an honor to work with him because his talent is unique. You'll see that we still do several things together.
How did you get bands like Black Oath, Blue Dawn, Doomraiser or Epitaph? How about Nokturnal Mortum and Japanese extremists Sigh?
Very simple because they are great fans of Death SS.
What's your opinion about Death SS influence on Italian scene?
To talk about Death SS would take a month. I was also a friend of Paul Chain who I had as a guest at my home many years ago. Paul and Steve did great songs together but then things changed. They are a unique band. Only the American Ripper have been quite similar to them. Death SS have influenced many other bands, but you know this well. Last year we invited them to the Metal Festival in Genoa and they gave us an impossible show to forget. That's why the Death SS are fundamental for me and for Italian scene.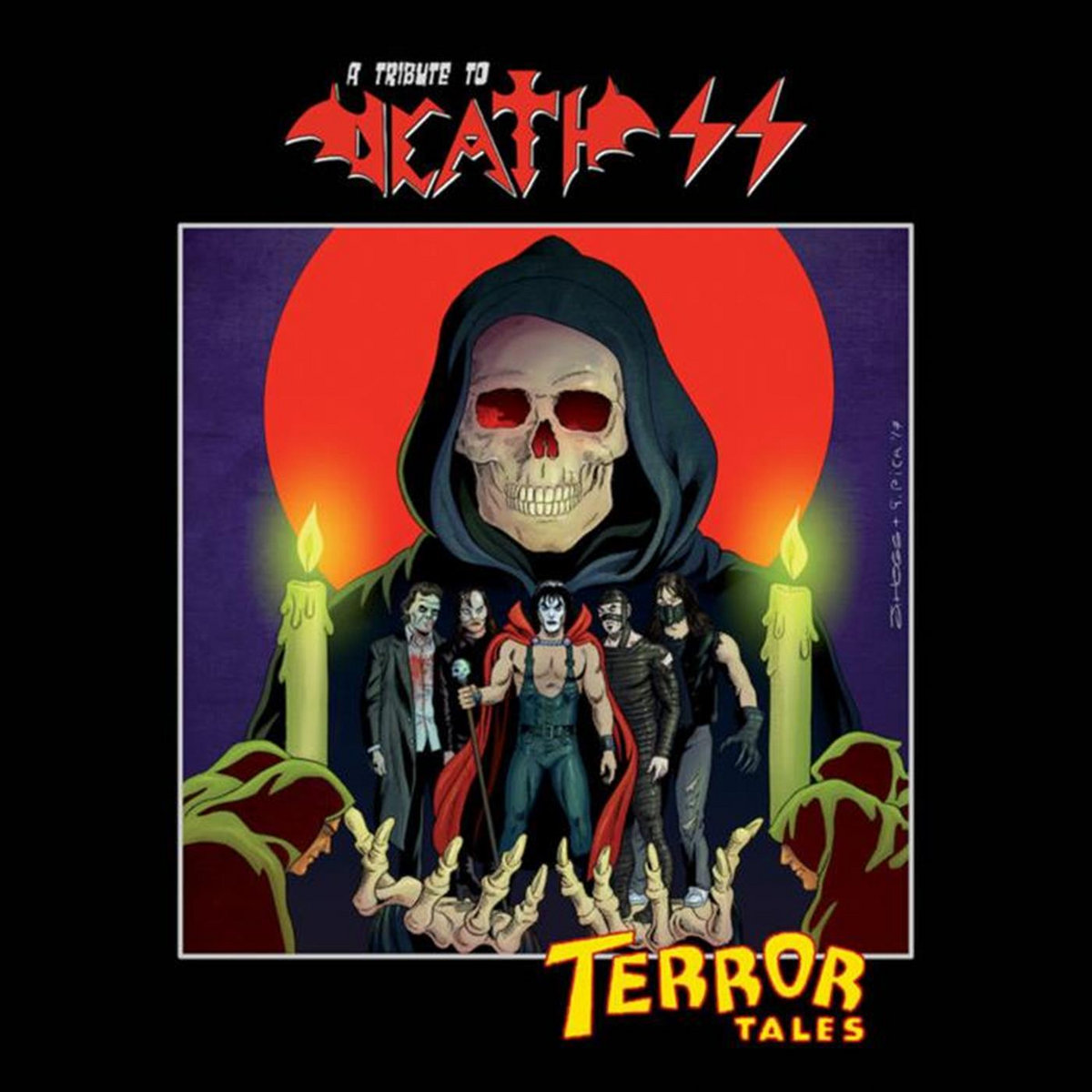 The band is known with its scandalous songs and performances. Do you ever have a problems with censorship?
We never had a problem with them!
How about official Italian media? Do they accept Death SS and promote them?
The truth is that Death SS have always had problems with their name and their shows. Also last year they had problems with censorship after their show in southern Italy. But in the end this is all publicity.
You released The Cross by Freddy Delirio And The Phantoms The Cross. Do you feel that this album draw attention from Death SS fans only or will it be interesting to a wider audience?
Freddy Delirio is the keyboardist of Death SS. Freddy Delirio is an artist of enormous artistic depth. He is also a fantastic performer and singer. We believe in him and the album is going really strong.
A year ago you also released another tribute to Marc Bolan and David Bowie. It's an expensive release with excellent box set. Were you afraid of financial risk dealing with such an edition?
We were convinced it will work, because we love what do. There always is a bit of risk.
Don't you plan some others epic tributes for 2020? Or let's say do you have a band for which you'd like to release tribute one day – sooner or later?
I do not know at the moment … many ask us to do a tribute to Pentagram, or one to The Black … I don't know … we'll see, now we have many new productions already scheduled for 2020.
Here you have one more vote for Pentagram tribute!
I UNDERSTAND YOU!
Massimo, speaking about Black Widow promotion… Nowadays almost all labels have Bandcamp. Do you feel you pay enough attention to promoting the label?
Promotion is very important, we invest some money to promotion but as much as we do it is never enough.
But speaking about music business – some labels exist on a verge of survival, how good or bad is the current situation in music business for Black Widow?
In the last 5-10 years some labels and record shops in Italy have disappeared and I'm very sorry about them, but I can say that we always work very well, to our great satisfaction. We are very lucky.
You are releasing a lot of Italian bands. You should include English version of the booklet. Don't you think it would make a wider exposure possible?
You're right. We are convinced that we are doing more and better and better for our bands, even with your help.
I've heard that French old school Doom band Northwinds has some material…
Yes, it's true! A new album will come soon!
They seem to be one of your constant clients, they also took part in both mentioned tributes. How did you meet them?
We love Northwinds from their first demo on! They are perfect band for Black Widow Records. Perfect mix of Doom, Prog and Folk. It's magic!
Black Widow also organizes gigs for local bands.
We organize concerts and festival each year. Organizing concerts is important for our bands, but we also invite bands from other labels if we like them. We have just organized an exceptional concert for Il Segno Del Comando with Runaway Totem in Genoa. It was a success. During spring and summer we also organize Metal and Prog Festival. Last year, as I told you before, we had Death SS. In 2020, festival will be even more important.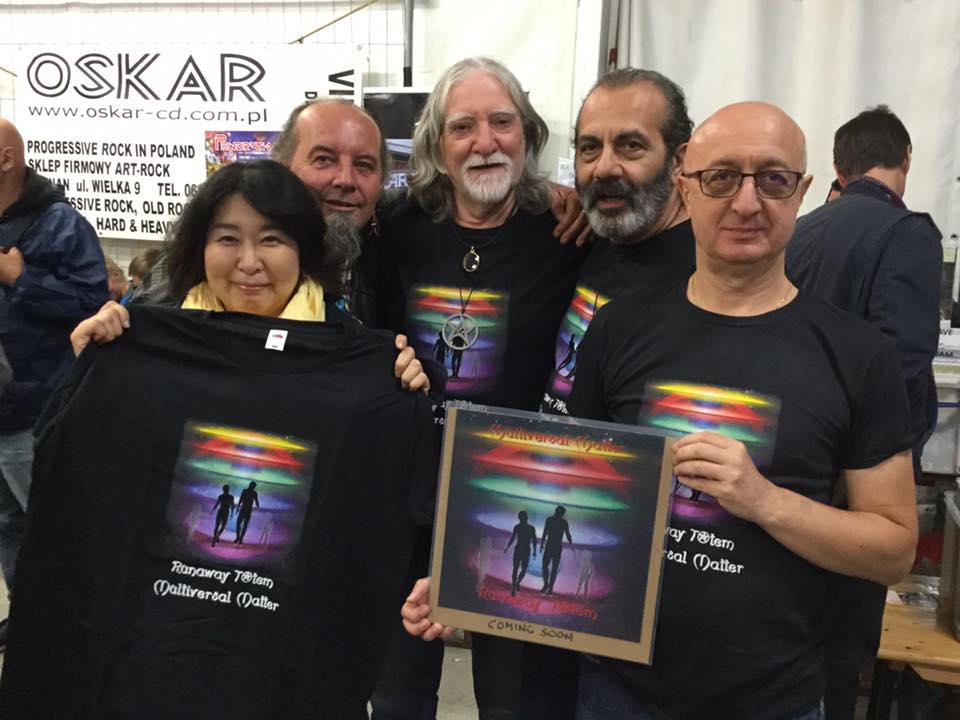 Mario 'The Black' Di Donato is one of the most talented musicians on your label. A few years ago he mentioned that he's working on two albums. Maybe you can reveal some details?
The Black is recording a new album. It will be his masterpiece. It's called Ars Metal Mentis.
Can you share some information about the latest material?
I can only say that the intro and the outro are played by the mythic organist Tony Pagliuca of Le Orme. The rest will be a surprise!
What are some of the latest releases?
LatteMiele 2.0 – Paganini Experience (Italian Prog) | CD/LP
Il Segno Del Comando – Il Segno Del Comando reissue | CD/LP
Anno Mundi – Land of Legends (Hard Doom Prog)| CD/LP
Mythology – The Castle Of Crossed Destinies (Obscure Hard Prog) | CD/LP
Melting Clock – Destinazioni (Italian Prog) | CD/LP
Runaway Totem – Multiversal Matters (Space Prog) | CD
Gothic Stone – Haereticus Empyreum (Heavy Doom) | LP/CD
Ramrod – Jet Black (Heavy Psych/Blues Rock) | CD/LP
How about for 2020?
Kentish Spires – The Last Harvest (UK Prog) | LP
L'Impero Delle Ombre – Racconti Macabri | CD/LP
The Black – Ars Metal Mentis | CD/LP
La Stanza delle Maschere – La Stanza delle Maschere (Doom Goth) | CD/LP
Hunka Munka – Foreste Interstellari (Italian Prog) | CD/LP
Gas – Omnia Sun Communia (Italy Prog) | CD/LP
Il Balletto di Bronzo – Live Official Bootleg (Italian Prog) | CD/LP
It seems you have a lot of work to do! I don't want to distract you further, but I'm excited with news of L'Impero Delle Ombre!
Keep your eyes open for Mythology and also Ramrod (incredible female voice). L'Impero Delle Ombre play Doom but it's a very personal style called 'Cemetery Rock' with elements of Hard Rock, Progressive and Heavy Metal .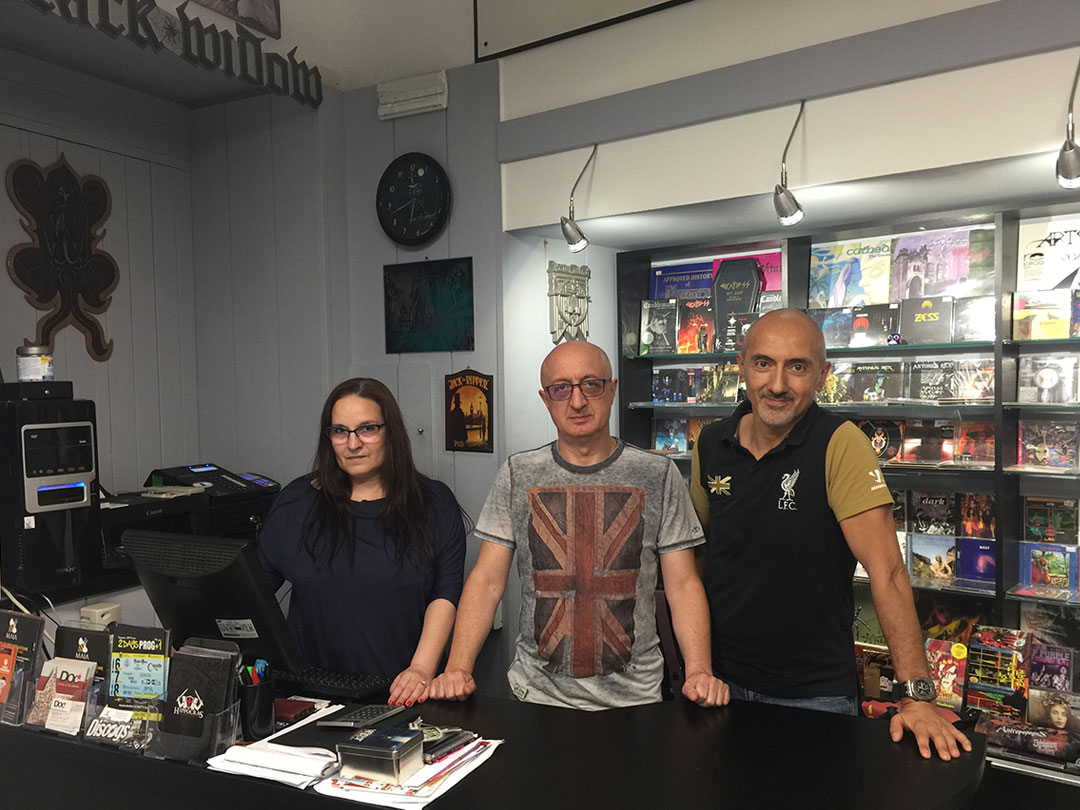 I've already heard a few songs from Gothic Stone album, and it's absolutely killer Doom Metal. Will they play some shows?
Great album really! I don't know. All the musicians lives in different towns, but nothing is impossible!
I wish you and Black Widow crew all the best in forthcoming year, and thanks for your work!
Thank you my friend! Doom on!
– Aleksey Evdokimov