The Who – 'WHO' (2019)
The Who's WHO is a welcome return to form from the world's greatest rock band!
---
Kicking the album off with the powerful "All This Music Must Fade," the once upon a time angry young men of '60s British Mod rock have crafted a fitting bookend to their 1965 debut album My Generation from the other side of the generational divide–even slyly referencing the opening lyrics to "The Kids Are Alright" with the lyrical twist of: "I don't mind other guys ripping off my song…" Especially refreshing is Pete Townshend and Roger Daltrey's contrarian stance in this age of petty finger pointing and grievance culture, as the song begins with the brilliant lines: "I don't care/I know you're gonna hate this song/And that's fair/We never really got along/It's not new, not diverse/It won't light up your parade/It's just simple verse…"–convincingly belted out with Daltrey's trademarked stentorian sneer–and ends with the matter of fact statement: "who gives a fuck?" uttered by a terminally disenchanted Pete Townshend. "Ball and Chain," a reworking of the song "Guantanamo" from Townshend's 2015 compilation album Truancy: The Very Best of Pete Townshend, opens with a Baba O' Riley-esque synth wash; while Pete's caustic lyrics here have progressed from the erstwhile depiction of a teenage wasteland to damning the U.S Government as an ethically compromised wasteland.
"Rock is dead they say–Long Live The Who!"
"I Don't Wanna Get Wise" is a wryly bitter-sweet reflection on The Who's rise to fame from its early days as snotty young Mod kids to celebrated counterculture icons by the the turn of the swinging Sixties into the solipsistic Seventies, and additionally serves as a sort of momento mori to the late, great Keith Moon and John Entwistle. The peppy, up-tempo "Detour" continues in a nostalgic vein–with its "Magic Bus" tempo, hand claps, and inferred reference to the the fact that in the early '60s the band was named The Detours before becoming The Who; yet it also addresses the malaise of contemporary reality: "…we can't explain/We lost the force/We went off course…" (and even serves as a call out to early Who classic "Can't Explain").
Oddly, the sentimental "Beads on One String" seems melodically descended from The Cars' classic tune "Drive" –leaving me wondering if Townshend subconsciously or willfully was paying sonic homage to the recently deceased legendary Cars czar Ric Ocasek? The elegiac anthem "Hero Ground Zero" feels like it would be right at home on Quadrophenia; "Street Song," meanwhile, seems a distant cousin to Peter Gabriel's "Red Rain," yet also recalls "After the Fire," and leaves the impression that old man Townshend knows it's inevitable that we will get fooled again.
"I'll Be Back" actually finds a chipper Pete Townshend singing what can best be described as an Easy Listening/Hip-hop fusion song extolling the virtues of love and loyalty…and the possibility of individual consciousness transcending the death experience; and he actually pulls it off–not bad for a man who usually gets pigeonholed as a major malcontent! Meanwhile, baby brother Simon Townshend pulls his weight on the heartfelt "Break the News."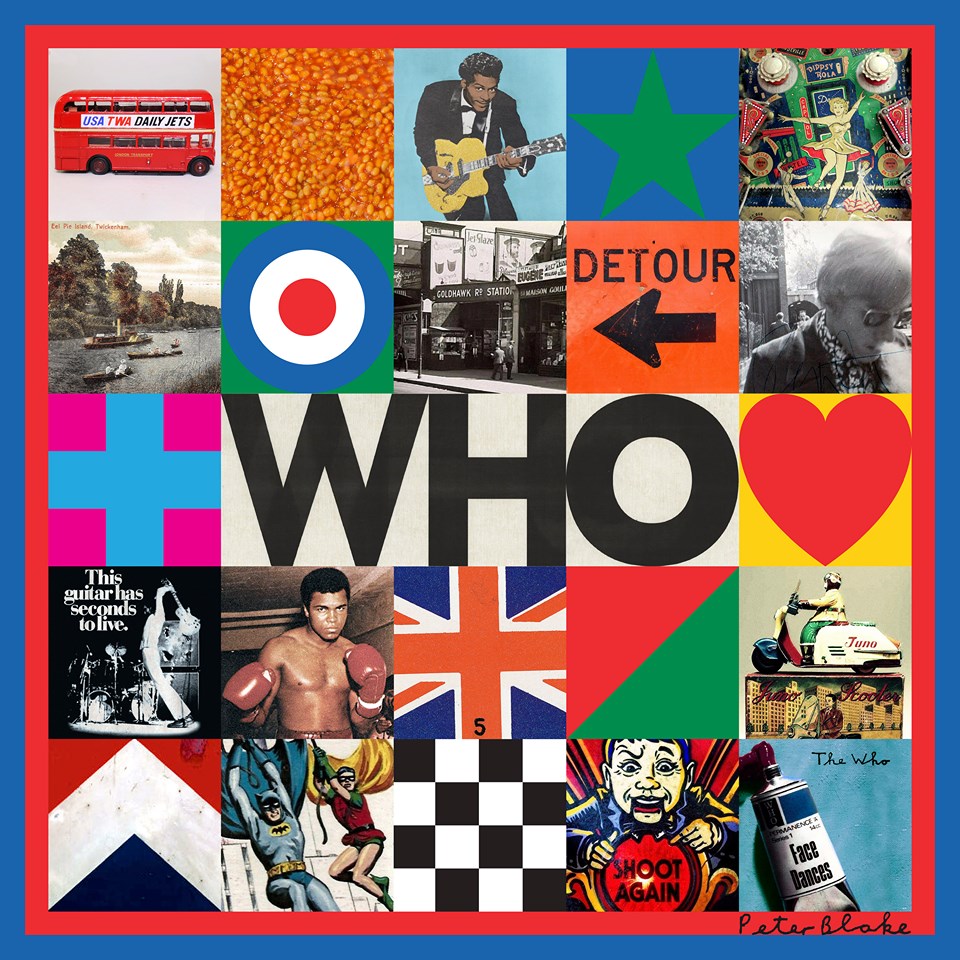 "Rockin' in Rage" starts with the brilliant lyrics: "If I can't speak my truth for fear of being abused/I might as well be a mute, my voice never used…" (recalling The Who's protagonist from its classic rock opera Tommy–and perhaps facets of Townshend himself), before building into a "Pinball Wizard"-inspired mid-section cross-bred with the essence of Dylan Thomas' poem Do Not Go Gentle Into That Good Night–as the surviving members of The Who rage, rage against the dying of the light! Album closer "She Rocked My World" seems a bit of an anomaly–a paean to a lost lady love from years gone by performed as a romantic quasi-bolero??? Okay. Personally, I think the Deluxe Edition bonus track "This Gun Will Misfire," sung with conviction by Townshend, would have made for a more satisfying album conclusion–or even "Got Nothing to Prove," another bonus track which seems to be an Odds & Sods-esque outtake from the embryonic Shel Talmy-produced Who of the early '60s–or at least a reasonable facsimile of same. Third bonus track Danny and My Ponies would have been better left off altogether–or kept for a Townshend solo album…no offense to quixotic British tramps intended on my part.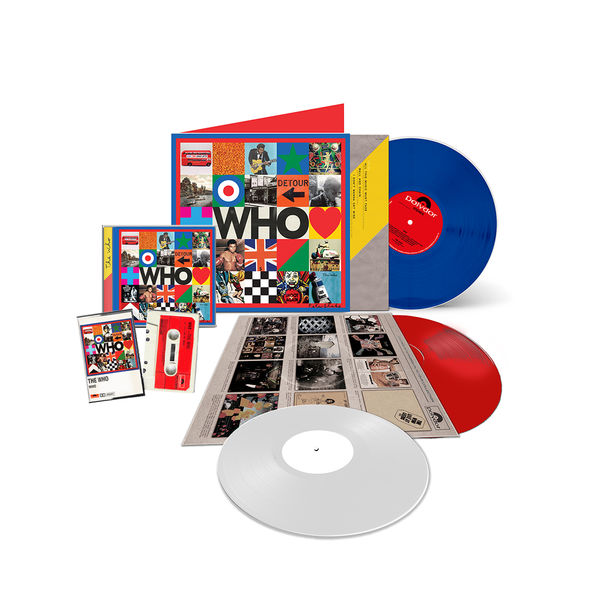 Kudos to Townshend and Daltrey for getting Pop Artist Peter Blake–most know for creating the art to The Beatles' Sgt.Pepper's Lonely Hearts Club Band, but also responsible for the album covers for Paul Weller's Stanley Road, and The Who's Face Dances— to create the stunning album cover for WHO which references various aspects of the band's career phases, song motifs, and Mod imagery; as well as iconic photos of global heroes Chuck Berry and Muhammad Ali. Rock is dead they say–Long Live The Who!
– Sean Mageean
The Who – 'WHO' (Polydor, Interscope Records | 2019)
The Who Official Website