Stone Harbour – 'Emerges' (1974)
One of the most heralded private-pressing gems of homegrown psychedelia gets the typically thorough remastering and repackaging from Guerssen imprint Out-Sider music. Now you can relive the experience that has fascinated collectors for over 45 years, all in glorious vinyl!
---
Multi-instrumentalist Ric Ballas plays guitars, bass, and keyboards and Dave McCarty sings and plays the drums. Ballas also provides the background of the album's creation in the accompanying booklet. There's an occasional intimate vibe that feels like you're attending one of those front room gigs in someone's living room and then the other half sounds like you're hanging out with the band in their basement, but that's half the charm. McCarty's dreamy, stoney vocals vary from childlike lullaby innocence on tracks like 'You'll Be A Star' and my personal favourite, the nostalgic floater 'Summer Magic Is Gone' to a screeching bellow on loose, no-holds-barred garage efforts like 'Rock & Roll Puzzle', which wouldn't be out of place on a Roky Erickson or 13th Floor Elevators album. Ballas' guitar solos freely weave throughout, even if they occasional feel as if they've been overdubbed. He freely admits that most tracks were single takes, but a few overdubs were added later.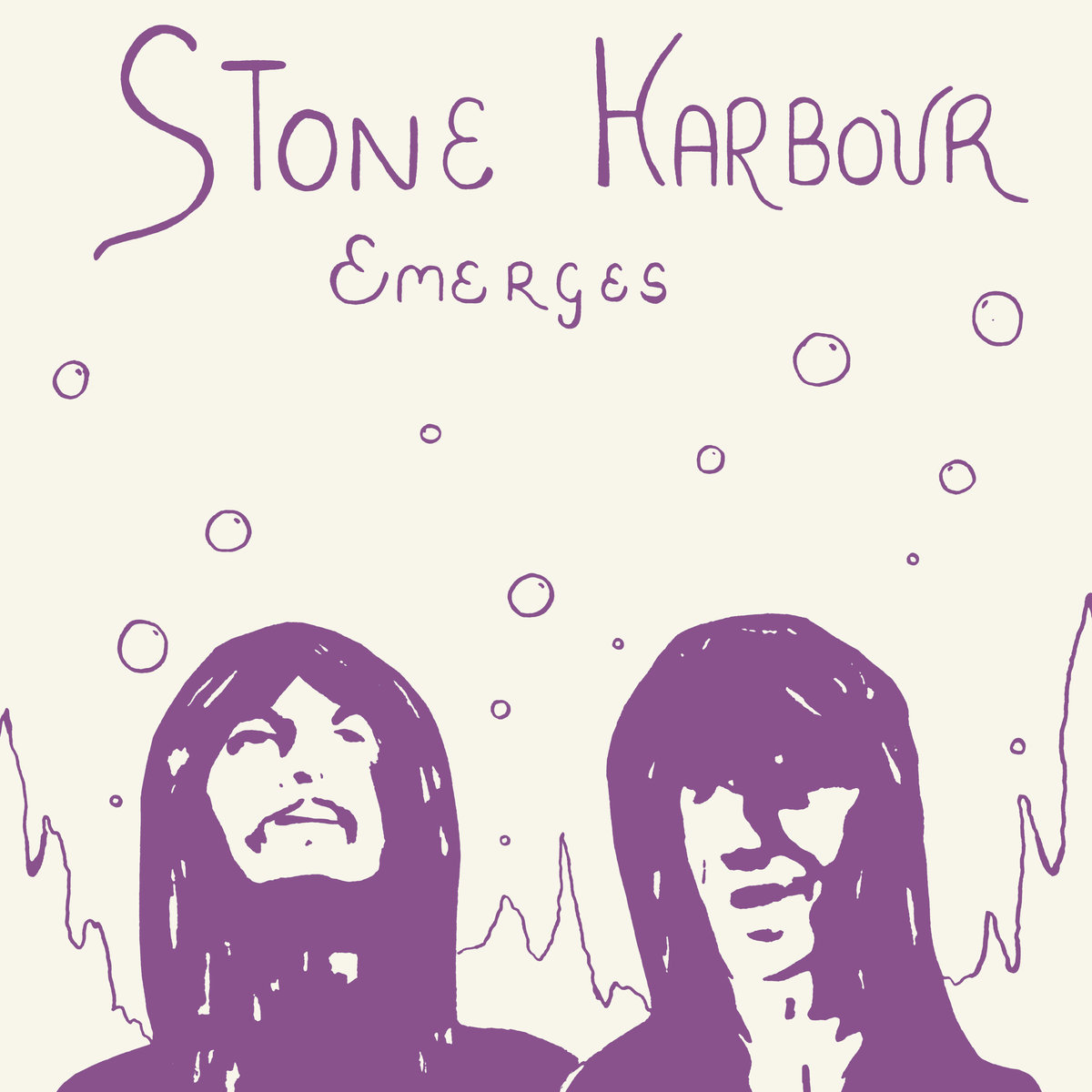 'Rock & Roll Puzzle' also features some insane and quite zany sci-fi effects, while Ballas enters "blisters on me fingers" mode for the elaborate arrangements on the tender ballad 'Grains Of Sand.' 'Thanitos' is another exercise in spooky sound effects from Ballas' guitar and synths that might have worked well in a horror film score for Dario Argento or John Carpenter, and it's wankoff time for 'Still Like That Rock and Roll', a chugging mess o' fun that holds its own alongside any of Neil Young and Crazy Horse's sloppier, grungier efforts. There's some gnarly wah-wah going on in 'Ride' and the remorseful tearjerker 'Dying To Love You' has a dreamy, Tom Rush vibe that tugs, no, tears at the heartstrings.
So, sure it's sloppy as hell and occasionally amateurish and poorly recorded (to wit: 'Workin' For The Queen', which sounds like a faux bootleg live recording), but it's a couple of mates winging it and having a helluva good time. And, at its heart, isn't that what rock and roll is all about?
– Jeff Penczak
Reissued on Out-Sider/2019; originally self-released on Stone Harbour Records/1974)