From The Vault: 'Highs in the Mid-Sixties Vol.3 L.A. '67 Mondo Hollywood A Go Go'
Launched in 1983, Highs in the Mid-Sixties was a compilation series composed of wildly obscure songs from the sixties. Over the course of three years, a staggering twenty-three volumes were produced, with each offering focusing on a select region of the United States. Unlike a number of series of its kind, Highs in the Mid-Sixties was never reissued onto compact disc, making these albums as rare as the music presented.
---
While the series was partial to raw and rowdy sounds – a style which would later be termed garage rock – occasional snatches of folk rock, pop and hippy rock dotted the collections. The most psychedelic-oriented package of the lot was 'Highs in the Mid-Sixties Vol. 3 L.A. '67 Mondo Hollywood A Go Go.' But the truth is, not all the bands appearing on the set came from Los Angeles, nor were all the tracks recorded in 1967. Considering the series was conceived before little information was available on these long forgotten bands and there was no internet to provide quick and easy access to the musicians and their histories, inaccuracies can be excused. In the end, it's the content that counts, and "Highs in the Mid-Sixties Vol.3 L.A. '67 Mondo Hollywood A Go Go" contains a cache of cool cuts capturing the tenor of the era.
Characterized by a taunting smirk, a spunky stance and a trippy organ solo, "Invisible People" by Hamilton Streetcar involves goofy prose about a girl playing cards with the boogeyman, breaking a heart in a tuna fish can and odd beings that obviously cannot be seen. In 1969, the band delivered an album – simply called "Hamilton Streetcar" – but by then both the personnel and direction drastically changed. Nevertheless, "Hamilton Streetcar" is a rather interesting effort, marked by a mix of heavy orchestration and experimentation.
Booming chant-infested vocals, married to a repetitive pounding beat, lend the Grains of Sand's "Golden Apples of the Sun" a nightmarish vibe, and from the Flower Children, there's the rough and ragged "Mini-Skirt Blues" where the narrator is going to a go go and working on his mojo.
An eerie atmosphere penetrates the urgent yearning of the Human Expression's "Every Night" and Somebody's Chyldren's "I'm Going Back To New York City" slides in as a slice of catchy pop rock. Wrapped in wobbly rhythms and loose-limbed arrangements, Time of Life's "Ode To A Bad Dream" adds a spacy slant to the process via a blast of distorted feedback, and Research 1-6-12's "I Don't Walk There No More" is a hard-edged funky blues shuffle.
The Giant Sunflower's pert and plucky "February Sunshine" spreads joy and happiness in the shape of warm and bright Mamas and Papas inspired harmonies. The band was actually the Rose Garden and scored a national hit single with "Next Plane To London" in 1967, which was heard on their lone self-christened album that further featured "February Sunshine," as well as a host of equally fine folk pop fashioned tunes.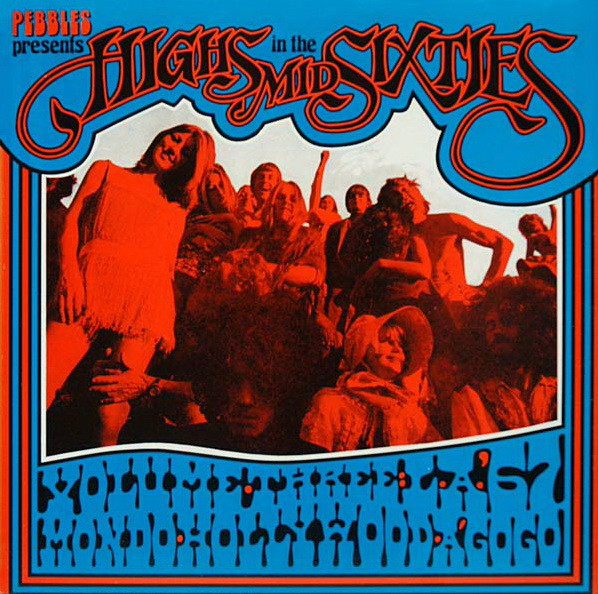 Pronounced by sheets of spellbinding choruses and waves of electrifying melodies, "Wake Up To My Voice" by the Lyrics – who hailed from San Diego – is psychedelized pop at its best. A Florida band, the Painted Faces supply a quirky aching feel in the mold of an acid-riddled Bee Gees to "I Think I'm Going Mad" and the Oregon based Hunger's "Colors" alternately stomps and swirls with heavy guitar riffage and groovy Strawberry Alarm Clock type keyboards. From Colorado, there's the Fantastic Zoo, whose heady "Light Show" is executed in spooky measured tones and duly pays tribute to the visually stunning light shows accompanying concerts of the day.
A great choice of songs, 'Highs in the Mid-Sixties Vol.3 L..A. '67 Mondo Hollywood A Go Go' serves up a tasty blend of fun and freakiness, and as already noted, portrays the musical mood of the times. The quality of some of the recordings may be less than stellar, but such primal passion is definitely part of the appeal.
Various Artists – 'Highs in the Mid-Sixties Vol.3 L.A. '67 Mondo Hollywood A Go Go' (AIP Records 1983)