Diogenes interview
You've heard what's going on in Chile and considering the country's difficult history, it's something that disturbs me even far away from Santiago. Music is a form of art supporting people in hard times. Chilean Diogenes is a good example of talented band combining some recognizable influences with authentic individuality. They have a new acoustic release. We had a nice chat with Diogenes' guitarist Daniel R. Gómez.
---
Is the band active despite the difficult situation in your country? Do you have energy for music these days?
Daniel R. Gómez: The band still lives and is active with some difficulties. We are working on new songs that are inspired by the current situation. The music manifestation is stronger in difficult times, our egos are crushed…
Do you feel there's a chance for positive changes?
Maybe in future… with tanks on the streets, soldiers with fire weapons, police Special Forces, tv montages, torture, sequestrations, all by the government, add to the "Chilean iceberg" (increased public transport cost, miserable salaries, pension system crisis, precarious jobs, poor condition of the healthcare system, etc…), this is a great beginning to the possibilities of radical change. It's a great battle against neoliberal capitalism. The hope that I can see these days is people gathered in the parks, the great march of past Friday, kids playing on the streets not in the mall commercial centers, people buying on local markets…
There isn't much information about your band. How was Diogenes formed?
In early years of the band we didn't have much info on the web, because one of the founding members did a deal with us to hide his name. Then we decided to start again, erasing all the info
on social media (like Radiohead), and the first album was delayed 3 years since its recording… it was hard! At the beginning I called Gabriel (another guitarist, old friend) in the morning on January 2009 and I said that I have a name for the band! Previously we had another band called Zoom Abstraction (between 2004 and 2008), and then the new band was formed with the same old ZA members. The music that we worked in the late ZA years was different. We learned about different kinds of music (jazz fusion, folklore, classical music), and grew up playing from folklore to heavy metal. We played under names like Quitralpiyan (2001), Mistica Contemporanea (2003), Enlaces (2004) and Zoom Abstraction (2004). Diogenes contains all these elements!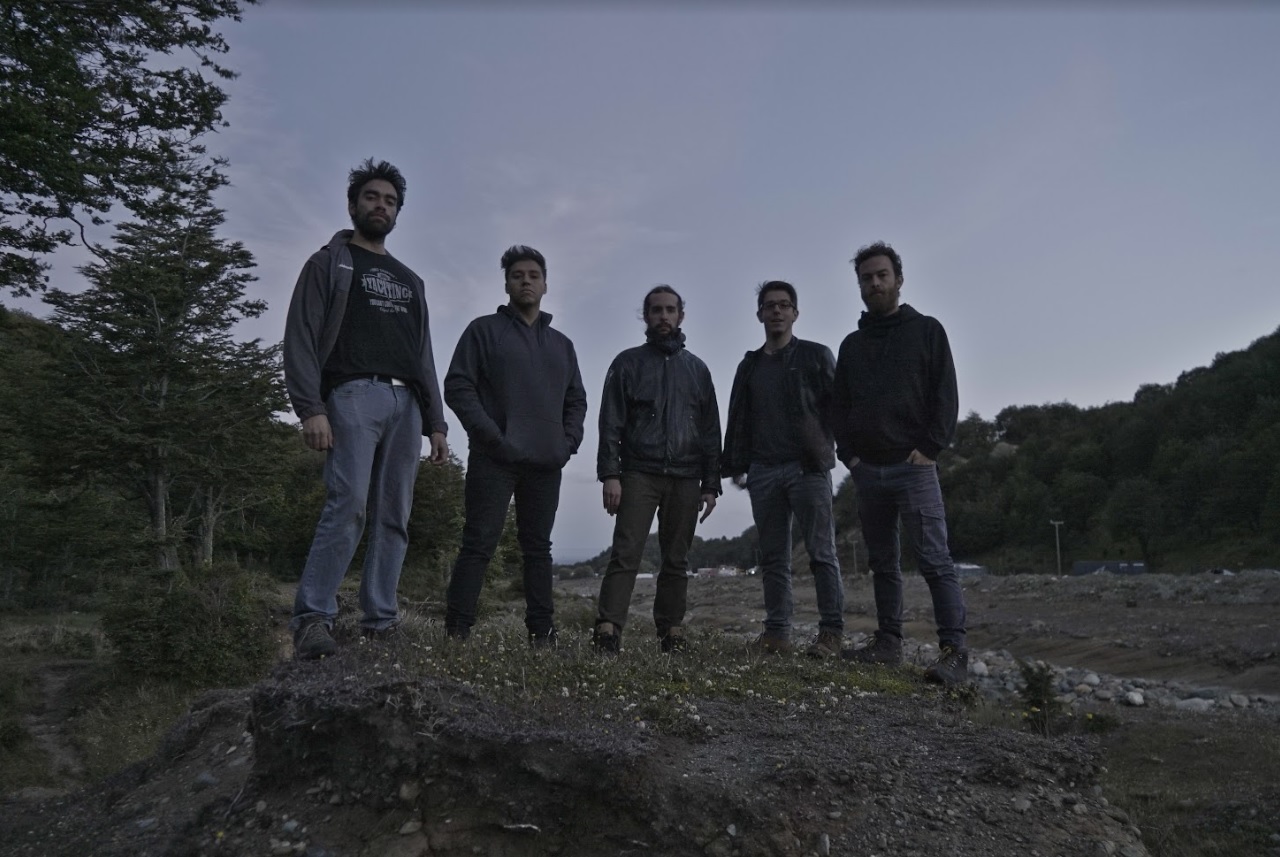 It sounds as a really tangled story. What's Diogenes' first album then?
Caminante Del Cielo was the first Diogenes album!
Is it difficult to hold a balance between Diogenes' influences?
We are simple humans, but all members have different musical background in different branches of music. Gabriel Faundez plays prog rock and pop, the new bass player Cristian Mono Rivera plays jazz fusion, Emilio Díaz is a film maker and loves progressive rock, Vince Couve is the lead singer with very eclectic taste in music. On one hand metal (doom, death, heavy, prog, hardcore, etc) and on another hand folklore, world music, trip hop, ambient, soundscapes, avant garde, etc…
Do you have a chief songwriter?
Yeah. I am! I'm trying to compose in a way that all musician can play their best. We aspire to be channels connecting music with the audience.
"Truth, integrity and strength."
What was on your mind when you were naming the band after Ancient Greek philosopher? Does it reflect your position towards society or does it just express your interest towards history?
I was trying to find a great name between boring philosophers… (laughs). Absolutely, Diogenes was the first proto punk or anarchist (recognized), not only historically, even mystically (considered saint on Sufism!) and philosophically. Diogenes report the injustice, not only social but include the nature and the inner world of the human being. And another aspect to consider is the old Cynic (Ancient Greek philosophers) virtues: truth, integrity and strength.
Progressive rock, psychedelic rock, fusion, avant-garde… your music is quite varied. Do you have someone in the band who is responsible for certain stylistic elements?
I am guilty, but not for all! I like a lot avant garde, psychedelic rock and prog. Do you know Los Jaivas, Congreso and Blops? We are fans of these bands, especially Los Jaivas have all these elements since the early 70's. We have a lot of inspiration from their albums until Alturas del Machupichu… A lot of indigenous instruments, latin and folklore rhythms, but also progressive rock in the style of King Crimson, Magma, Genesis, and Jazz Rock like Mahavishnu Orchestra, Tony Williams Lifetime, Soft Machine, Gong, etc.
How would you sum up your influences? What is the core around which you build your songs?
The roots of folklore, indigenous music and rock! Old sounds with a new vision. It's is really hard to sum up in a few words in English (laughs). Today maybe Rock de Raiz Patagonica, tomorrow maybe other…
How much of Chile is in your music and lyrics?
We grew up playing and listening to folklore music and fusion. Violeta Parra, Victor Jara, Atahualpa Yupanqui, Patricio Mans, Inti Illimani, Quilapayun… Cueca, tonada, chacareras, choike purrun (mapuche), the rhythms of the Patagonia (Argentina too) more than Chile.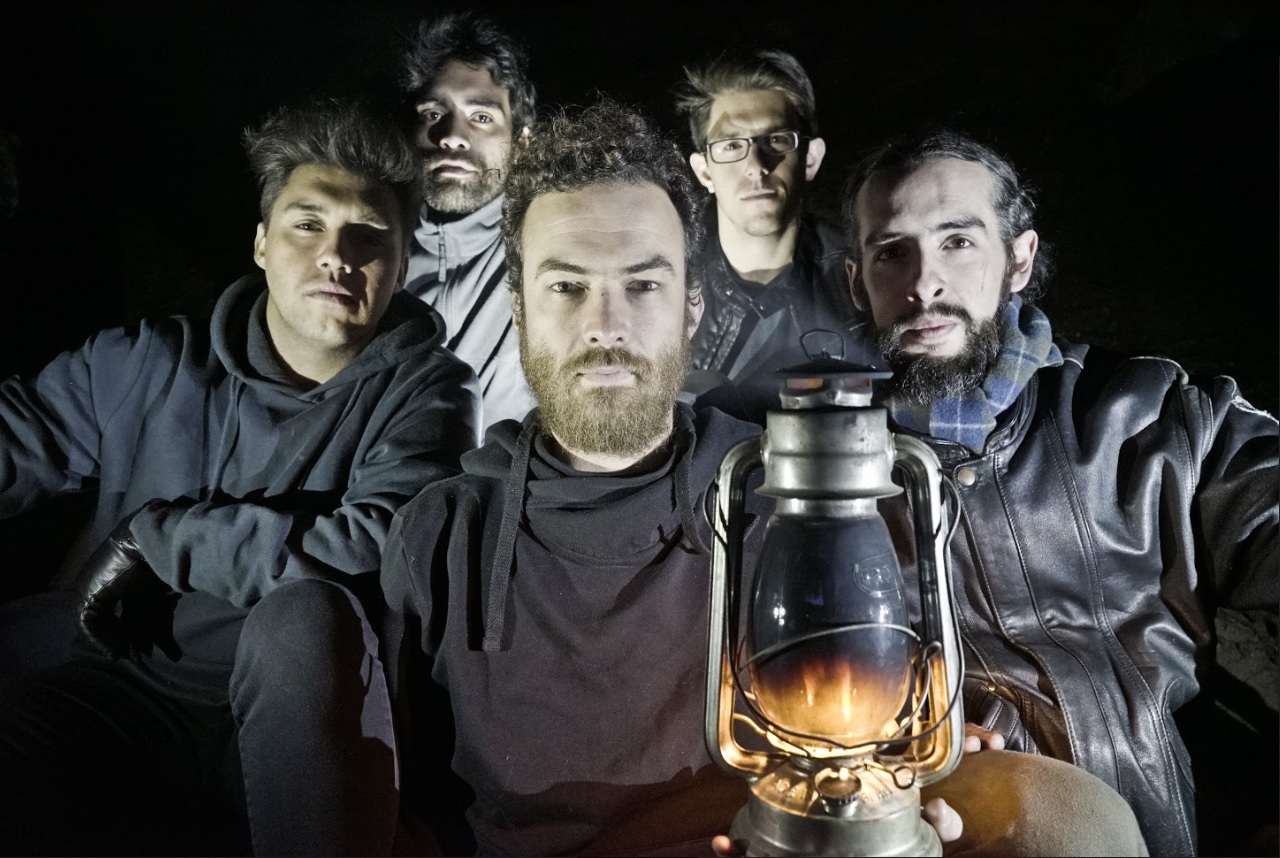 Yes, I was wondering about Chilean influences because for years there wasn't a rock scene at all, but you mention Argentina. When did rock scene start to form? 
Between 60s and 70s Chilean rock music was massive with some festivals like Piedra Roja, Primer Encuentro de Música de Vanguardia, etc. With the military repression in the 70s, it went to underground until the end of the 80s again. It became massive with new bands like Los Prisioneros, Los Tres, Electrodomesticos, but others jazz fusion oriented like Fulano, Congreso, Tumulto, and all punk and metal scene was very underground… On other hand Blops broke up and Los Jaivas lived in France.
Is this a form of music that people eagerly enjoy nowadays? Do you feel support from local fans?
It's weird… when we started, few people listened to our music but these days we have fans in different parts of the world, in Chile too…
How actively do you push Diogenes outside the country?
Not really, but we have some international reviews, and we work with people like René Rutten (The Gathering) from Netherlands that help us to spread the Diogenes voice around the world. But we want to visit new places; Europe is interesting place for our music.
That's interesting! How do you collaborate with René? 
Diogenes and The Gathering (in any period) are very different bands! I'm The Gathering fan, we have a friend in common called Rodrigo Castro (Milotante, ex- Crisalida, ex- Coprofago) that showed our music to René. We talked about working together. René was the mastering engineer on Caminante Del Cielo album. Then we recorded a new single called "Caminante Del Cielo III" and René did the mix and mastering and later he came to Chile to marry a Chilean girl, in summer 2016. We talked about doing a mini album with new songs. He then finished the album in his own studio. This album is called Ciudadano Del Universo, maybe the most common field between Diogenes and The Gathering.
You recently released acoustic album. Does it contain acoustic version of your early songs?
New tracks not at all, but there are a unreleased song called "Día Fuera Del Tiempo" from 2009. And all versions are new!
Did you release it DIY? Or do you work with a label? Or do you have at least a distributor who can help you?
Yes it is a DIY tape, but with good quality. I'm owner of Halim Music record label with a friend called Mario Aguilera. Previously we released the first album with Tuneless Records, and the other has been released by Halim Music, and have distribution in another Chilean cities with Mylodon Records and South of Heaven. We don't have international distro yet, and we are looking for it.
How much of initial band is left now, 13 years after it was born?
The progressive rock and metal, and folklore and indigenous roots are present, but in the early years (ZA), we played instrumental songs (without vocals).
"The music is nourishment to the spirit and the harmonic vibrations help the physical bodies."
Do you feel that Diogenes' music helps to change the world to better?
We cannot change the world, but our music is to the inner world and may be a great beginning. It's like the John G. Bennett conception of the inner world and impressions. The music is nourishment to the spirit and the harmonic vibrations help the physical bodies. Then a transformation is not impossible, I have a little hope.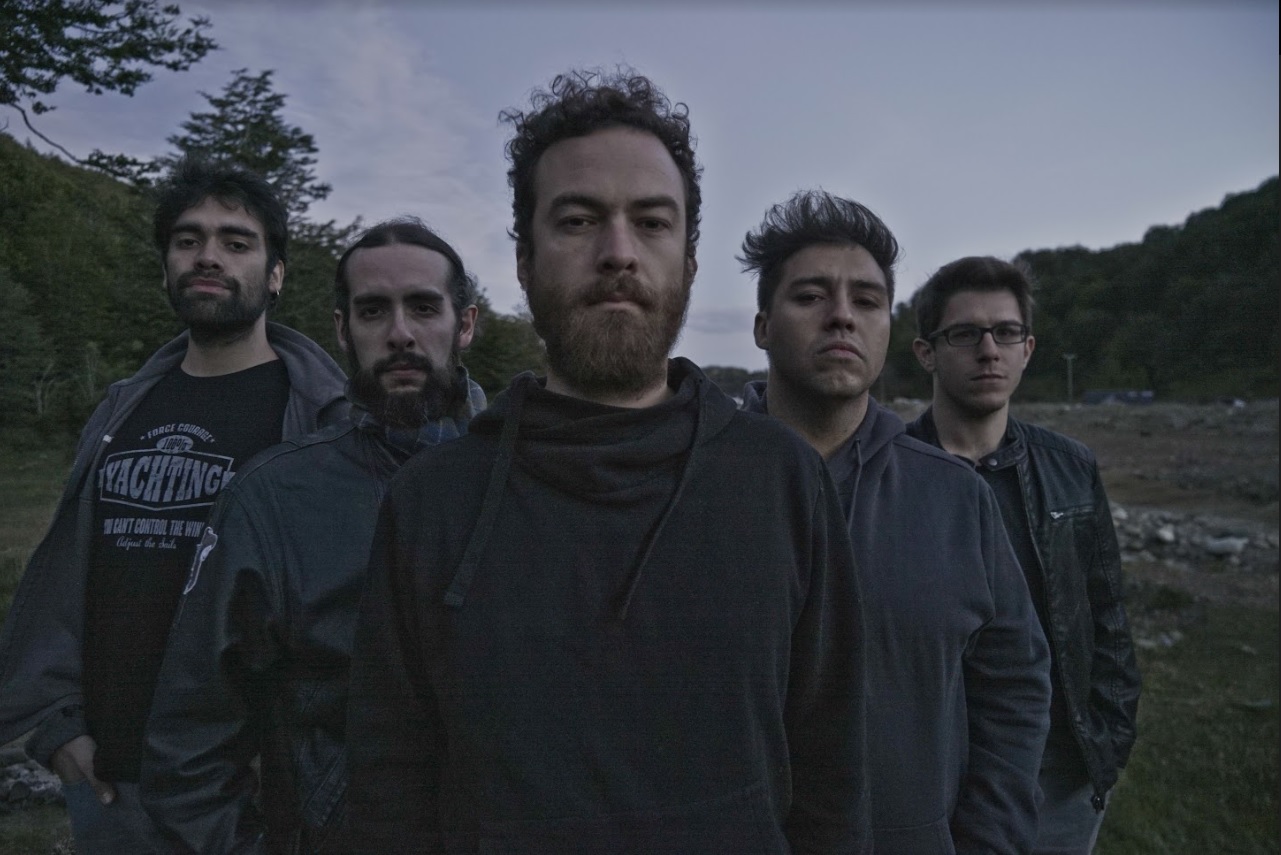 Do you have approximate plan for the next album? What kind of material would you like to record?
We have a lot of ideas and songs. It's going to be a different album. The same essence but we are coming back to the roots. We have a lot of inspiration from 70s music. We bought some new equipment; 'bombo leguero compacto'; made in Argentina. It's an Analog Synthesizer and I'm looking for other analog equipment, valves amps, old guitars… It has been funny and beautiful journey, in total concordance with the last unplugged album. Now we are a little bit more old and heavy (laughs), but with a lot in front us!
– Aleksey Evdokimov
Diogenes on Bandcamp
Diogenes on Facebook
Diogenes on Instagram
Diogenes on Twitter