Humble Pie – 'Tourin': The Official Bootleg Box Set Volume 4'
Drummer Jerry Shirley continues the series of live releases by Humble Pie with this four disc release including two shows from 1974, one in Germany, the other in the United States, and two later shows from 1980 and 1981, both recorded in the US.
---
The earlier gigs feature Clem Clempson on guitar and include extended versions of classics such as '30 Days In The Hole' while the latter concerts include Bob Tench on guitar and vocals replacing Clempson and Anthony Jones on bass and vocals with original member Greg Ridley having departed the band, and the music industry, in 1975, returning only briefly for a 2002 album and a few performances to back the 'Back On Track' release.
Discs one and two were recorded while the band was touring supporting its 'Thunderbox' LP and both include spirited takes on that album's title track. However, the shows are centered around 1972's 'Smokin'' more than any other tour the band undertook, with four tracks, a full half of the tune's from the German concert, and three played at the Boston, MA show. In addition, both gigs showcase Greg Ridley's bass and vocal efforts on two tunes, 'Sweet Peace And Time' and 'Let Me Be Your Lovemaker' making it obvious to the listener that Humble Pie was not just a vehicle for the group's guitarist/vocalist Steve Marriott and his fellow front man, originally Peter Frampton, then later Clem Clempson. More than any other releases these gigs make it apparent that the former Art then Spooky Tooth bassist/vocalist could easily have fronted a band on his own, had Ridley been so inclined.
The first disc, taken from a 27 September 1974 Eppelheim, Germany concert includes seven tracks, running sixty minutes, the band stretching out on nearly every song and spotlighting the group's instrumental abilities, opening with a nearly ten minute take on 'Thunderbox' with Clempson's guitar and Marriott's guttural bluesy vocals to the fore, while Ridley and Shirley give the tune its heavy, driving beat. Clempson's lead line and solos take the song away mid tune drive this rocker throughout. 'Sweet Peace And Time' opens with Clempson's slide guitar, but it is Ridley's vocals that shine on this relatively short, under six minute, number, while Clempson's lead guitar teams with Marriott's to give the tune some real punch, with six strings' swirling all about. 'The Fixer' has Marriott's bluesy vocals to the fore, with the twin guitar attack of he and Clempson forcing the tempo, the band again showing it could rock with the best before mellowing out mid-tune, momentarily, just to keep the listener on their feet. The eleven minute version of 'Thirty Days In The Whole' opens with a Shirley drum solo, Clempson and Marriott entering guitars aflame before Marriott's familiar vocals join in. Roaring guitars are much more prevalent with Clempson's lead line deceptively heavy and his solo rather restrained, Marriott's harmonica taking center stage mid-tune giving way to call and response vocals with the audience before Clempson's lead guitar drives the song home. 'Let Me Be Your Lovemaker' is the set's shortest tracks at five and a half minutes. Once again Greg Ridley's melodic lead vocals are on display as Marriott and Clempson's guitars give the bluesy number its heavy groove, reminiscent of Spooky Tooth. The show closes with two Humble Pie live staples, the Eddie Cochran/Jerry Capehart classic 'C'mon Everybody' and the familiar Ashford/Simpson 'I Don't Need No Doctor' both stretched out to over eleven minutes with the instrumental abilities of the band and Marriott's bluesy vocals reminding everyone this is a Humble Pie gig. The driving beat of Ridley and Shirley is joined by the dual guitar attack of Marriott and Simpson while the group's vocal harmony abilities are ever present, the crowd showing its appreciation in both cases as the disc and show come to an end, reminding all that this was a finely tuned blues rock band at the top of their game, with Marriott and Clempson's guitars making that point unavoidable.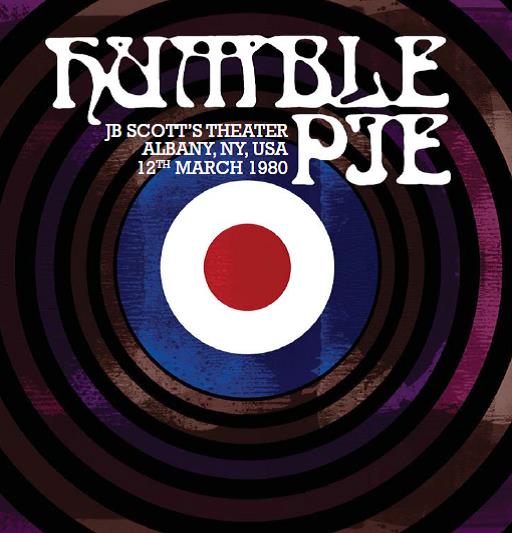 Disc two is from an 11 March 1974 concert in Boston, MA. The set list is much the same as the German gig, but there are differences worth mentioning. The opener 'Thunderbox' is presented in a considerably shorter, seven minute, version, although the energy of the tune remains the same. 'Sweet Peace And Time' is again five and a half minutes long, but is more melodic and takes on a Deep Purple feel, with Ridley's vocals and the guitars of Clempson and Marriott again on display. 'Thirty Days In The Hole' is stretched out even more, to nearly fourteen minutes, with a Shirley drum solo once again introducing the tune. Marriott makes a change to his presentation by intimating, in his 'Smokin'' rap, that getting busted in public or in his car is understandable and part of the risk he assumed with his lifestyle, but being arrested in his home while minding his own business and doing his own drugs is something he finds unacceptable. Musically, his guitar, joined by that of Clempson gives the tune its muscle, with Clempson's solos especially standing out. In a nod to the earlier days of the band when Peter Frampton was a member, 'Four Day Creep' from 'Performance Rockin' The Fillmore' is included. A four minute gem, the band delivers a raucous version with vocal harmonies and a driving rhythm pushed by Shirley and Ridley joining the ringing guitars of Marriott and Clempson, a nice trip down memory lane to say the least. Next on the agenda is a seventeen minute plus medley which runs the gamut from Willie Dixon's 'I Just Want To Make Love To You' to Chuck Berry's 'No Money Down' before ending with Howlin' Wolf's 'Rollin' Stone' with the emphasis on the band's blues roots, as the tempo slows but the music's intensity does not. Marriott's love of the blues and identification with American blues icons is obvious throughout. Clempson's guitar work is stellar, as is the locked down rhythm section performance of Ridley and Shirley. This medley may, more than any of the other performances, present the vision Mariott had for Humble Pie, as he mixes conversations with the audience with the instrumental performances of band members. The mood changes as the band shifts into 'Let Me Be Your Lovemaker' with its raw guitar work mixed with the gorgeous, evocative vocals of Greg Ridley. Clempson's guitar solo and Ridley's voice turn this into a just under six minute showstopper. The days of Ridley's acoustic numbers may have been gone, but his ability to front a top flight band were not. The gig closes out with the same two numbers as usual, although this time 'C'mon Everybody' is shortened to ten minutes while 'I Don't Need No Doctor' is stretched out to sixteen. Regardless, the band shines, as always, on both tunes, and the crowd roars with appreciation as the disc and the show close, yet another representation of Humble Pie being among the finest live rock acts of the day.
Disc three is from a 12 March 1980 show in Albany, New York while the band was touring their new album 'On To Victory' and the non-LP single 'Fool For A Pretty Face', a rather bitter, sarcastic number written by Jerry Shirley and Steve Marriott. Much had changed with the band and their concerts. The show opens with a fifteen and a half minute take on 'I Don't Need No Doctor' which had traditionally been their show closer. The take has a much more relaxed musical feel than previously, but Marriott gets very real about not needing "needles in his arms" during his mid-tune banter, the years of cocaine abuse being a topic brought up often during shows and becoming apparent to fans of the band. The tune sounds quite different without Ridley and Clempson, but bassist Anthony Jones and guitarist Bobby Tench definitely hold their own. A Marriott original 'Infatuation' taken from the new LP is a nice rocker with commercial possibilities due to its hook, vocal harmonies and Tench's lead guitar work. A sixteen and a half minute take on 'Hallelujah (I Love Her So)' which was a standard of the band's live set for years seems to find Marriott in a rather foul mood, but the band's performance more than makes up for it as everyone shows off their chops. Tench's guitar dominates, and he trades vocals with Marriott who contributes an excellent mouth harp solo, while Jones' bass and Shirley's drum solos are also top drawer. '30 Days In The Hole' is given a more traditional five minute take, with a more stripped down sound than on the 1974 tour. The song is much closer to the studio version from 'Smokin'' while featuring a hot solo by Tench. The non-LP single 'Fool For A Pretty Face' is Marriott and Shirley's tale of love gone bad, with rather sarcastic lyrics: "So why don't you keep your big mouth shut, why don't you let your love light shine? I don't wanna hurt ya But you can, I'm just a fool for a pretty face." Regardless, the straight ahead rocker features another staunch solo from Tench, although Marriott seems to be in a rather foul mood referring to the "fat fucking bitch" the tune is written about. The disc and show close with a thirteen minute medley on which Marriott returns to his R&B roots consisting of 'Route 66', 'Be Bop A Lula', 'Little Queenie', and 'Whole Lotta Shakin' Goin' On.' Marriott seems at home and Tench's guitar shines as the band seems at home, taking full advantage of the jam opportunities and vocal harmonies.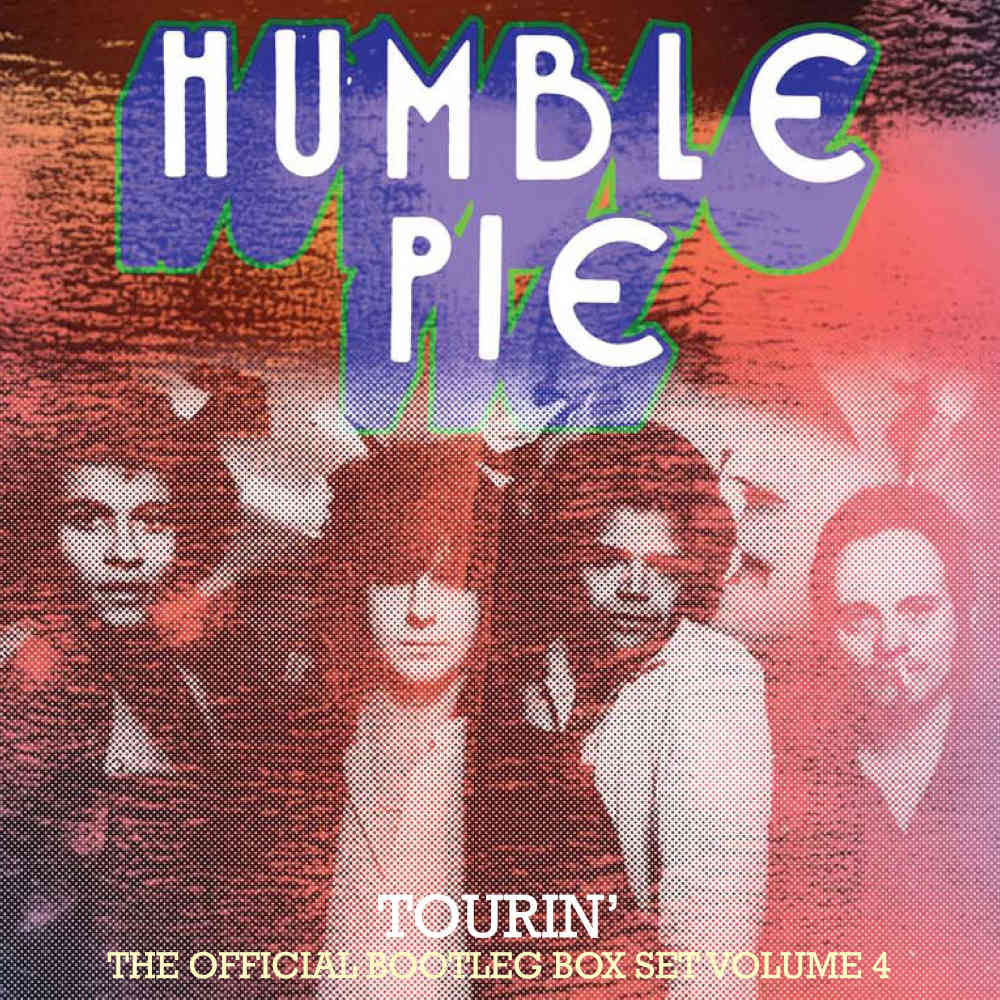 Disc four is taken from a 19 April 1981 gig, with the band touring their 'Go For The Throat' LP. The performance is a mix of classic and reformed Humble Pie tunes, including the Small Faces classic 'Tin Soldier' which was re-recorded for the album. The disc begins with a two minute snippet of 'I Don't Need No Doctor.' A seven and a half minute take of 'Infatuation' from 'On To Victory' is a highlight of the gig as the band is in fine form. The band's cover of 'All Shook Up' shines with Marriott in his R&B element and Tench's guitar rocking. 'Jerry's Drum Solo' is three minutes of Shirley at his best. The most interesting, and telling, part of the concert is the nearly twenty five minute medley of '30 Days In The Hole', 'Hallelujah (I Love Her So)' and I Walk On Gilded Splinters.' Shirley's short drums solo introduces the first tune which the band turns into a jam, somewhere between the 1974 and 1980 performances in length. As the band is segueing into 'Hallelujah (I Love Her So)' Marriott begins conversing with the audience, telling them that when he wrote '30 Days' he snorted cocaine, smoked weed and drank Jack Daniels. That would seem fine except he continues by saying "I'm a lot older now, I'm a lot wiser now, I snort even more cocaine, I smoke even more good grass and I drink even more fucking Jack Daniels. Before I came on stage this is how I got my kicks.' At the least, more information than necessary, in reality probably Marriott's way of justifying the excesses of his behavior during the gig, and without question an explanation of his uneven performance. While the band does a credible job in covering Ray Charles' "Hallelujah (I Love Her So)' Marriott rambles on about "my baby's got itty bitty titties but it's alright by me, you don't know what that woman's done for me." The remarks seem unnecessary and the audience, even in those pre-PC days of the early 1980's seems a bit taken aback. Luckily, Marriott goes into a harmonica solo and around the 17:30 mark the band picks up the pace considerably and rocks hard as it goes into Dr. John's classic 'She Walks On Gilded Splinters, their playing truly inspired, with Tench's guitar seemingly everywhere. Sadly Marriott isn't done yet,, making a remark to the effect that "this is my ex-wife on bass, what's your name again?" As the band repeats "30 Days" over and over, Marriott, obviously out of it, can't help but add "in a fucking hole" as Tench solos the song out. There is a three minute 'Tune Up' and one wonders what was going on before the band returns for a seven minute take on 'Fool For A Pretty Face.' The band rocks with Tench's guitar shining, but Marriott can't help but blurt out "why don't you keep your mouth shut bitch" as the band finishes off the song and the lead vocalist can't resist one last sarcastic remark "thanks for spending your hard earned money to come and see us mother fuckers." The band returns for two encores, first a nine minute medley of 'Route 66' and 'Tulsa Time' which feature the group in their comfort zone, returning to an R&B standard and then the number made famous by Don Williams and later covered by Eric Clapton, which the group handles with a quick, but interesting run through before giving it a Who like finish. The show and disc close with a five minute take on the Small Faces classic 'Tin Soldier' which they included on the 'Go For The Throat' LP. Marriott's vocals aren't as strong, but the band gives a spirited, rocked up performance on the tune, marred only by Marriott's final "Good night, I'm fucked" remark. A sad commentary on the state of affairs of an amazing musician and incredible band, but even with Marriott's behavior the band's performance is quite acceptable, and the recording is an important document of the effects of rocks excesses on even the most talented musicians, certainly does not nullify all the incredible music found on 'Tourin'" The Official Bootleg Box Set Volume 4; and if anything serves as an important reason to include it in the collection of Steve Marriott, Small Faces and Humble Pie fans alike.
'Tourin': The Official Box Set Volume 4; comes in a clamshell box, with each of the four discs coming in its own cardboard mini-LP sleeve. The set includes a poster and notes by Iain McGonigal. The sound was mastered by Tony Dixon at Masterpiece in London. The set, as its three predecessors, will appeal to Humble Pie fans as well as fans of 1970's and 1980's rock and comes highly recommended.
– Kevin Rathert
Humble Pie 'Tourin': The Official Bootleg Box Set Volume 4 (HNS Recordings, 2019)