Here The Captain Speaking, The Captain Is Dead interview
Sophomore full length from Spanish psychsters features 30 minutes of pure space rock with 'krautrock' elements. Valencia based band is inspired by various of psychedelic, 'krautrock' and space rock bands from the past.
---
Would you like to talk a bit about your background? Where and when did you grow up? When did you begin playing music? What was your first instrument? Who were your major influences?
We are all from Valencia, Spain, except Ethan from Maine, USA. I grew up here (Lucas) and I have lived here most of my life. Valencia is a relatively small city on the shore of the Mediterranean. People have quite a village mentality, really. I always liked the music. My first 'serious' cassette was the self-titled album by Blur and Tragic Kingdom by No Doubt when I was 12 years old. Then someone gave me Metallica and it was like 'booom!'. I was impressed by their covers, which scared me and their thrash metal totally blow my mind! I've always fell attracted to the drums. I learned the drums watching videos and imitating what the dude did at the end of the stage. I was air drumming on many albums while listening to them, so I imagine that I am an expert in the world of air drumming! I can play any Black Sabbath album (well, the Ozzy era!) doing air drumming with 99% success! My first drums were Thunder, a very low quality drums that served for neighbors to call the police 2 or 3 times. My greatest influences are in psychedelia and heavy psych from the late sixties and early seventies, although there are so many bands that I love… I will name the ones we all have in common: Cave, Föllakzoid, Amon Düül II, Gong, Neu!, Minami Deutsch, Hawkwind, Øresund Space Collective …
When and how did you all originally meet?
We all know each other from the Valencia scene which as I said is a small city. The psychedelic scene is really small and it is easy to meet everyone, but at the same time it is really difficult to find people to play with and march forward with the music project. We all knew each other before playing together. We have shared the stage sometimes with other bands we had.
"I need to set up a space rock band!"
Can you elaborate on the formation of your band? Who's in the band and what do you all play? Have you all made any changes to the lineup since you started or is this the original lineup?
I started the band when I had the impulse and the need to express my cosmic influences. I always loved this kind of music. In my previous band Kamadeva, which was heavy psych, I realized that my love for space compositions was getting bigger and bigger. So one day I woke up and said "I need to set up a space rock band!". I had a hard time finding people who wanted to do things in this style. After months of searching I found Adrian, guitarist, and Dela, bassist, who recorded the first album. Then Dela left and Xavi (guitarist) and Josu (bassist) entered. We did some concerts and Adrian left us, we continued giving concerts and after months Ethan (synthesizers) entered and that is currently the formation.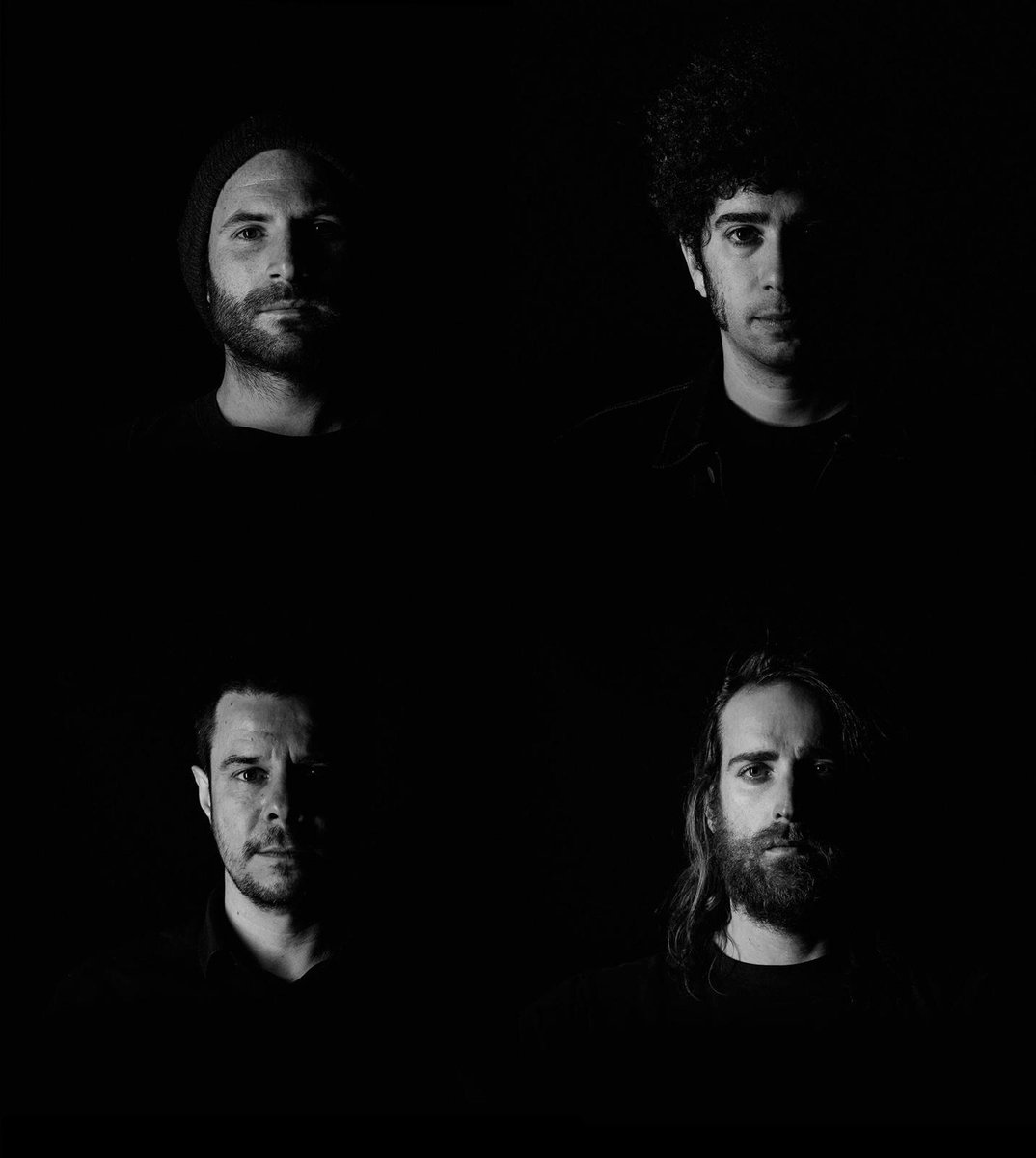 You're obviously big Hawkwind fans. At least judging by the name of the band.
Yes, we are all Hawkwind fans, that's obvious! Hahaha! Personally, of all the space rock bands, I think it's the one I like the most. I think it's a unique band, ahead of their time and I would love to have seen one of their concerts from the first half of the '70s.
Is anyone part of any other musical project?
Yes, almost everyone is playing in other bands. Xavi is in Noise From Mars, a prog and math rock band, Ethan in Sufre, which is another 'krautrock' band from Valencia and I play in Bloody Crom, which is a mix of heavy trash and punk doom similar to Witch, Zig Zags, Celtic Frost and things like that.
How do you usually approach music making?
Everything comes from improvising in the rehearsal room. Occasionally someone brings some ideas, but mostly everything is developed spontaneously, leaving the minds and instruments flowing. It is a style that allows you to wander, but in my opinion at the end you have to make a song, so let's say it is a 60% improvisation, 40% reasoning (probably not very accurate!).
"I'm excited about the idea of capturing moments of communication between various instruments and people."
Can you share some further details how your latest album was recorded?
The album was recorded live for two days at Carcosa Studios, although we subsequently added guitar layers and synthesizers, but we wanted to preserve that freshness of recording live, maintaining the energy and heat that comes from being played live. Personally I feel that it is much more fun like that. I'm excited about the idea of capturing moments of communication between various instruments and people. Of course I also love listening to albums recorded track by track, but at the time of recording it, I prefer to do it live. It was a little tour de force record in two days, but fun!
What kind of process do you have at mastering material for the release?
We mastered it in the same studio, it is mostly a digital master, someday we will make a totally analog master! Maybe the next one!
Who did the artwork?
The artwork has been done by my girlfriend, known as Ana Infinito. I wanted something abstract that would move away from the topics of psych and I knew she was the one to do it. She endured me for a few weeks (change this! This is better if we put it that way etc.), but I'm more than satisfied with the final result. From here I want to send her a message: "Thank you for that piece of art! I love you, you are the best!".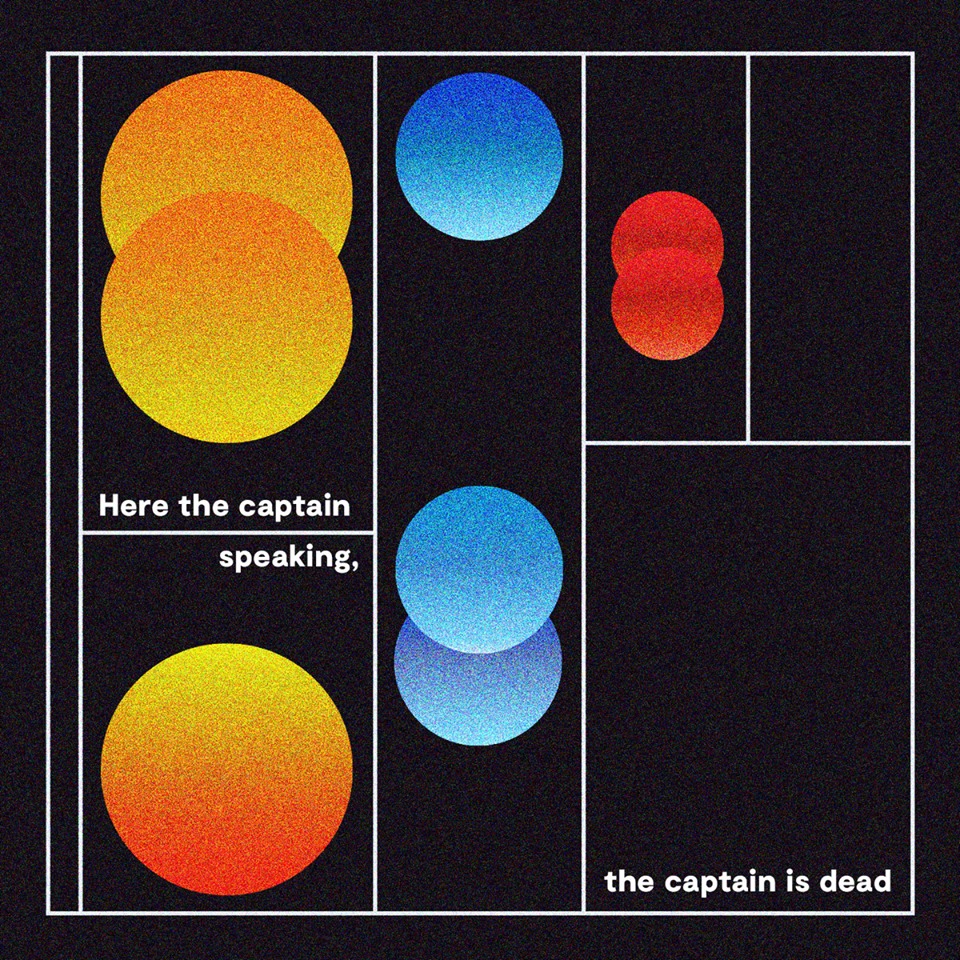 How about concerts and touring?
Playing live has always been the main objective of the band. We have played a lot in these two years. We shared the stage with Acid Mothers Temple, PoiL, Thalia Zedek… this summer we were touring Portugal and we played at the Sonic Blast Festival sharing the stage with Earthless, Om, Graveyard … it was crazy! Soon we will play with Minami Deutsch, then we will play the movie Fantastic Planet (French: La Planète sauvage, Czech: Divoká planeta, lit. The Wild Planet) and in December we will tour the south of France. Normally, and whenever the scenario allows, we put cosmic projections to make the trip more enveloping.
What are some future plans?
Going on tour! We hope to be able to record new album next year with the new formation. We also want to play more and more! If anyone wants to organize a concert, feel free to drop us an email at: herethecaptain@gmail.com!
In your dreams, who are you on tour with?
Definitely with Hawkwind! Seeing the amount of dope they had, we would not pass the third concert, but it would surely be a lot of fun! I would love to see a night after night how people fuse their brains!
How would you describe local scene. 
The scene in Valencia is very small. People do not have much interest in the music itself, they are more interested in what is around it and the social part than the music itself. They only look at the sound, the aesthetics of sound that can come from California, London, Barcelona or Berlin … Almost nobody wants to make songs! A shame! But there are some very funny bands, like Sufre, Double Horse, Perro Grande, Noise From Mars etc.
It would be great if your album would be also available on vinyl…
Our album will get released in the late Autumn or at the beginning of the Winter by the German label Tonzonen Records. It will be a wonderful gatefold 180g vinyl. We can't wait to see it!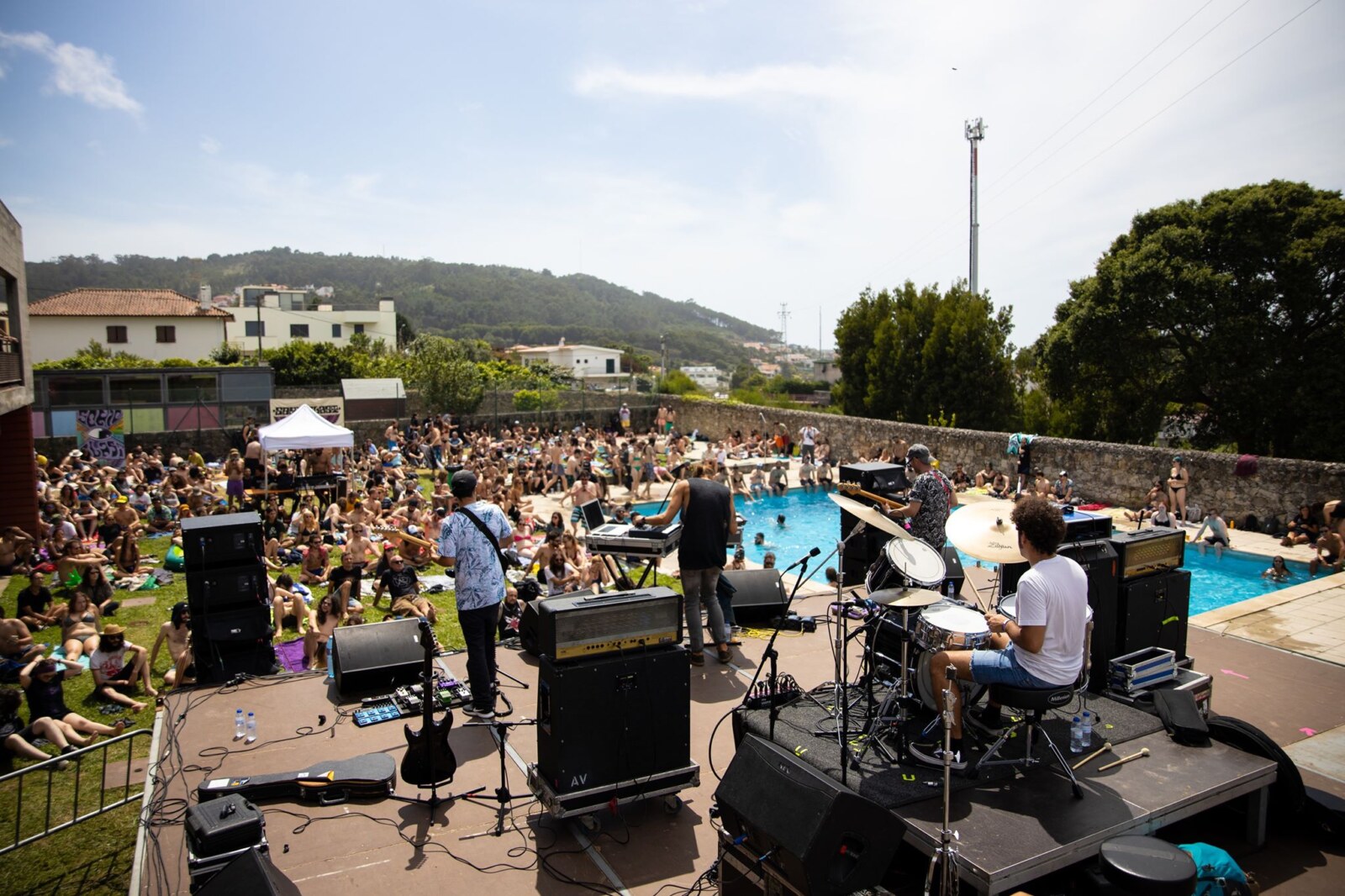 Let's end this interview with some of your favourite albums. Have you found something new lately you would like to recommend to our readers?
Well, Doremi Fasol Latido and BBC Radio 1 Live in Concert (Hawkwind album), Inventions for Electric Guitar by Ash Ra Tempel and Manuel Göttsching, Yeti by Amon Düül II, any album by Cave! Something more current … I think Minami Deutsch's first album would be a great option!
Thank you. Last word is yours.
Thank you very much for the interview and for your interest! We hope to tour your country one day and meet you in person. And thank you very much to all who have listen the record, as Ozzy used to say when he was high "We love you all!"
– Klemen Breznikar