Blind Mr. Jones – 'Stereo Musicale Retrospective' (2017)
While I'm not one to make band comparisons, I simply can't get dancing images of the Cure out of my head as this record spins.
---
Blind Mr. Jones have two formal albums, Tatooine (which as you know was a fictional desert planet that serves as the setting for several key scenes throughout the Star Wars saga) and Stereo Musicale (which is a musical gathering or concert, most often small and informal in its nature) as both albums move within the same constructs and dimensional characteristics.

The genre of 'shoegazer,' like 'psychedelic,' came in so many flavors that nearly none are related to any other, with Blind Mr. Jones occupying their very own special slot that you are either going to love, or easily dismiss.
Often referred to as the Jethro Tull of shoegazing due their relentless use of the flute, Blind Mr. Jones took their name by combining the first two tracks from the album Naked by the Talking Heads, and seemed to have no trouble finding their own footing, sound, and a presentation that suits them effortlessly. Sadly, even with the rather lengthy number of songs laid out on each album, the result was a short lived career for this outfit, though memorable for any who's heard them but once.
"This is a rather beautiful and extensive package"
What makes this album different from say, Ride, Slowdrive or My Bloody Valentine, is that the band have a Nordic or perhaps Celtic feel, where they comes off as being rather frenetic within their slowdrive construct, delivering an even tempered display that's atmospheric and sightly moody, though certainly not depressive. Nearly all of the songs come off with a sense of urgency, though I'm not sure if that's just me wanting to get through them, or that it's the band's presentation … nevertheless, Blind Mr. Jones are shimmeringly enthusiastic about what they are doing. Nothing is traditional about this album and that makes it difficult to categorize, where yes, I would agree that it's not always important or necessary to categorize music, but in the same breath, I for one am of that nature. With hushed subdued harmonies and melodies delivered in the lower ranges and minor keys, I found that a number of the songs get a bit weary as they played out during my first listen (though perhaps it's the sheer number of songs played with the same attitude that may contribute to this), though that being said, I found the music much better on the second and third spin, to where it's now a favored album.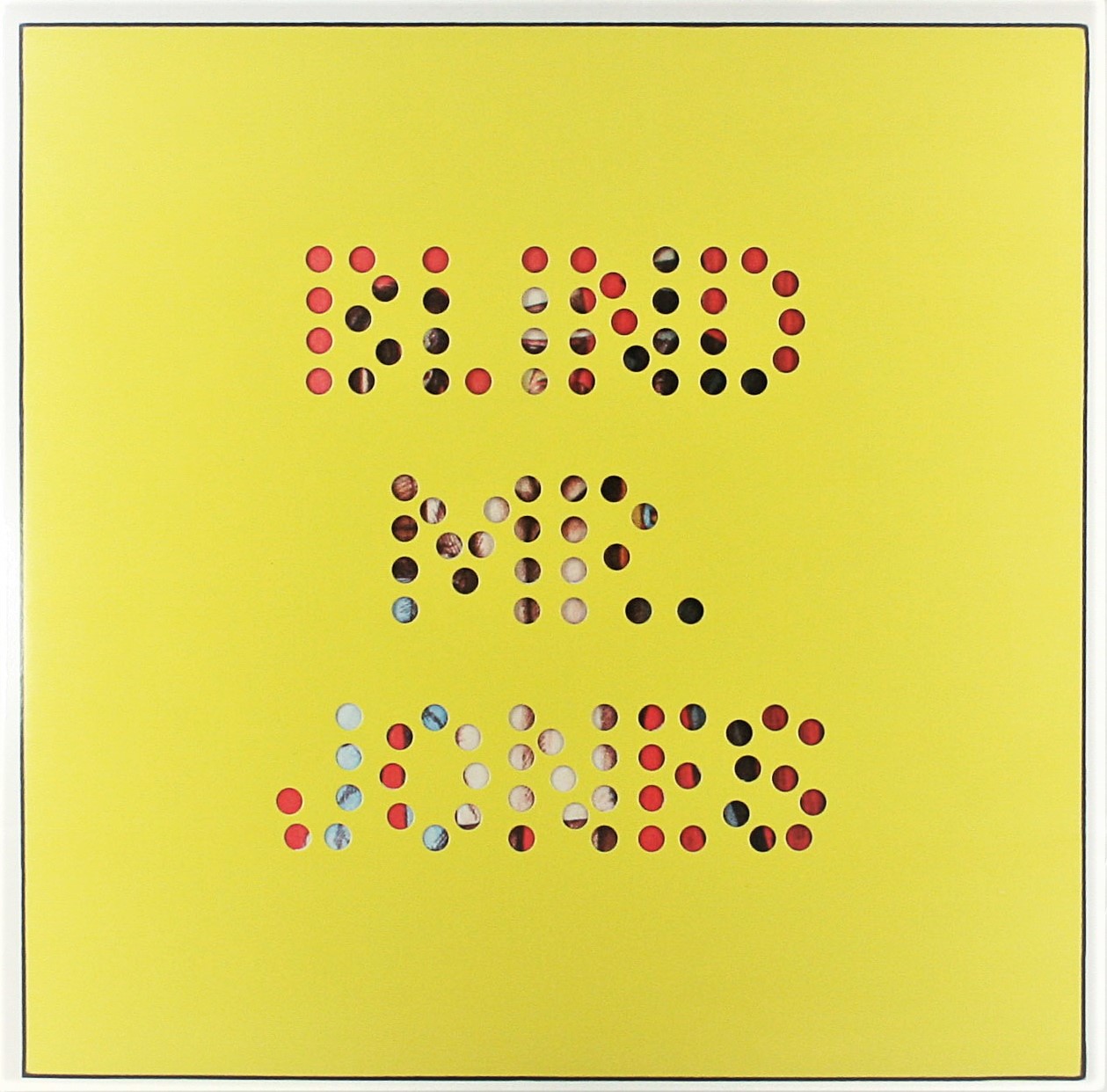 Had some of their songs embraced differing atmospheric temperatures, perhaps the career of Blind Mr. Jones may have lasted longer, as fans would have found a variety of comforting places to sit as the music unfolded and flowered. Oddly enough (laughing), Blind Mr. Jones wanted to be a shoegazing band, but at heart, they weren't.
This is a rather beautiful and extensive package, complete with demos and additional material from the time of the recording of Stereo Musicale, where if you liked that album, this assemblage is not to be missed on any account. Best yet, it was very reasonably priced on its release and is still quiet affordable on the secondary market.
– Jenell Kesler
*** The Fun Facts: The limited edition (750 copies) double vinyl (both different colours) gatefold package is housed in a die-cut perforated slipcase, along with the two 33 rpm records is a 45 rpm (with random colours of yellow, orange, purple or black being delivered).
Blind Mr. Jones – 'Stereo Musicale Retrospective' (Graveface, 2017)