Slowness – 'How to Keep from Falling off a Mountain' (2014)
Bouncing into an otherworldly realm of dream pop is Slowness and their new album How to Keep From Falling Off A Mountain. The record comes across as warm and inviting, well structured and crafted, featuring a more conceptual feel, though not edgy.
---
Slowness have distilled their dream laden psych sound into a thoughtful meditative concoction that's explorative in its nature and the territory it encompasses. Of delightful interest where the four interdependent tracks (Aron in five sections) which are enhanced by infectious hooks built on light and airy sunshine grooves that weave intoxicatingly together, often with hypnotic inwardly directed guitar emancipations toward a brooding climatic finish, which while very good, like some jazz, I just didn't get … though the album's title alludes me as well.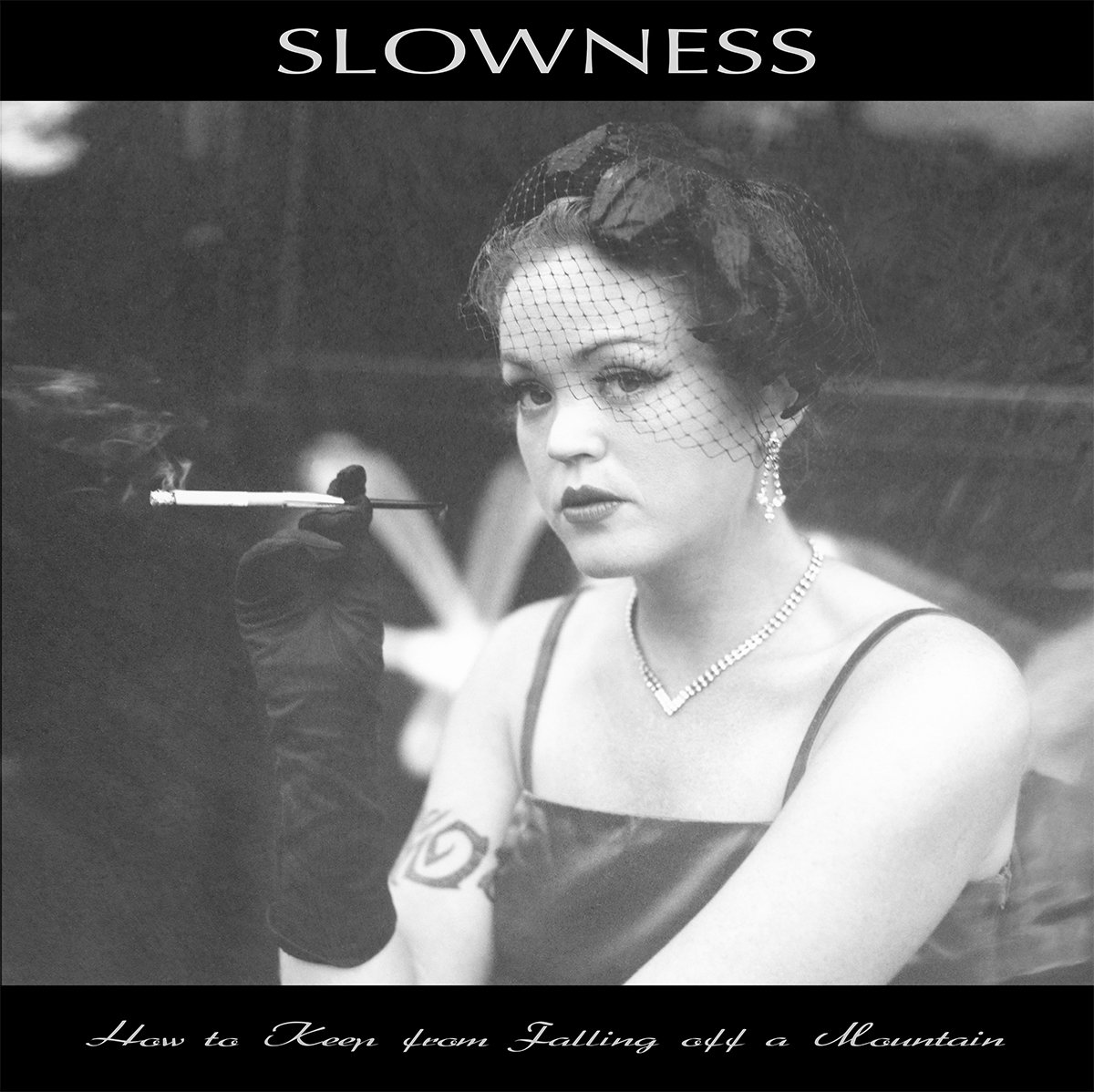 I hesitate to say this, as it may scare off the casual listener, the album has its fair share of indulgent moments, all intentional and necessary, relegating this release to actual slowness, a tripped out concept that needs to be embraced and nurtured before the full flower is revealed.
– Jenell Kesler
Slowness – 'How to Keep from Falling off a Mountain' (Blue Aurora, 2014)