Mammoth Weed Wizard Bastard interview
'Yn Ol I Annwn', Welsh for 'Return To The Underworld', it is the third part of the trilogy of albums that began with 'Noeth Ac Anoeth' in 2015 and 2017's 'Y Proffwyd Dwyll'. The final phase of the band's first intergalactic voyage. The band delve deeper into their collective influences, embracing full on space rock, atmospheric film soundtracks, melancholic acoustic interludes, psychedelia, cosmic moogs and percussion, moments of introspection and light … and of course, large helpings of doom.
---
What's the story behind Mammoth Weed Wizard Bastard formation?
Jessica: I think we've formed as most bands do I guess! Mutual friends and the same music scene. At the time I had my own band called Warsisters. We would regularly share the stage with a band called Mother Of Six which Paul, Wes and James used to be in. Stuart hails from the Liverpool music scene with his previous band called Stereo Virgins. We had also crossed paths back in the day!
What are some of your favourite bands?
I may surprise some with my music taste! I don't really listen to "band" music as much as I used to when I was a teenager. I've started to branch out to electronic and solo artists, even rap! Right now on my playlist I have Beak, Run The Jewels, James Blake and Bad Bad Not Good. Vastly different from the music I play and perform! But that's what keeps me musically 'fresh' if you will.
"I remember how blown away I was the first time I heard Can."
Are you a fan of 'psychedelic' music?
I think personally the psychedelic element has existed since our first record. Just take a listen to Nachthexen! I have always loved psych music, we all have so it hasn't been a chore or an effort to introduce to the writing. I remember how blown away I was the first time I heard Can. Another one of my favourites is Spacemen 3.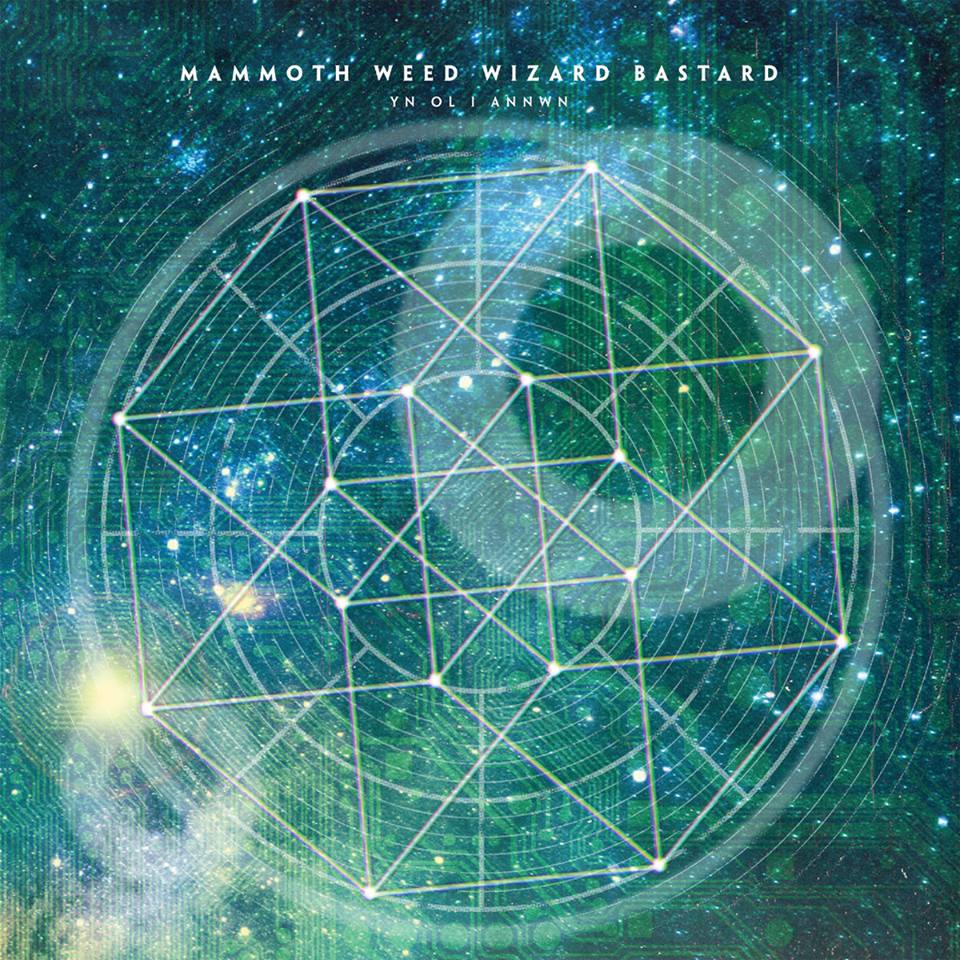 What is the music scene in Wales?
I think that the heavy music scene in Wales is very small and I don't feel like there is a big platform compared to the other genres. Having said that, there are a few of us bands and promoters who keep it alive. I am proud of Welsh bookers and promotors for booking us and giving us exposure on non-heavy platforms too. The fans are out there and it's always a pleasure to play in front of them.
What, if anything, do you have planned as far as touring goes for the rest of the year? In your dreams, who are you on tour with?
Our album launch in London was amazing. We had a sold out crowd and it was just how I wanted it to be! We have a few more live shows dotted about here and there for this year and possibly more in the pipeline. If I had to choose a band that exists in this time to tour with it would be Beak. I am loving them at the moment.
Do you have any side project?
I know Stuart (bass) has his Liverpool based band Branch To Root. The rest of us are just MWWB based for now, however don't rule anything out for the future!
– John Wisniewski
https://mammothweedwizardbastard.bandcamp.com/