Terry Brooks and Strange – 'Treasures and Gems from the Treasure Chest Volumes 1-5' (2018)
One of America's great independent rock and roll guitarists, Terry Brooks has been active professionally since the early 1960s.
---
Growing up in Ohio, he toured the US "chitlin' circuit" in his mid-teens as the only white musician in an all-black blues band. At this time, he began developing his trademark sound that is at once formidable and spaced-out while also deeply empathetic.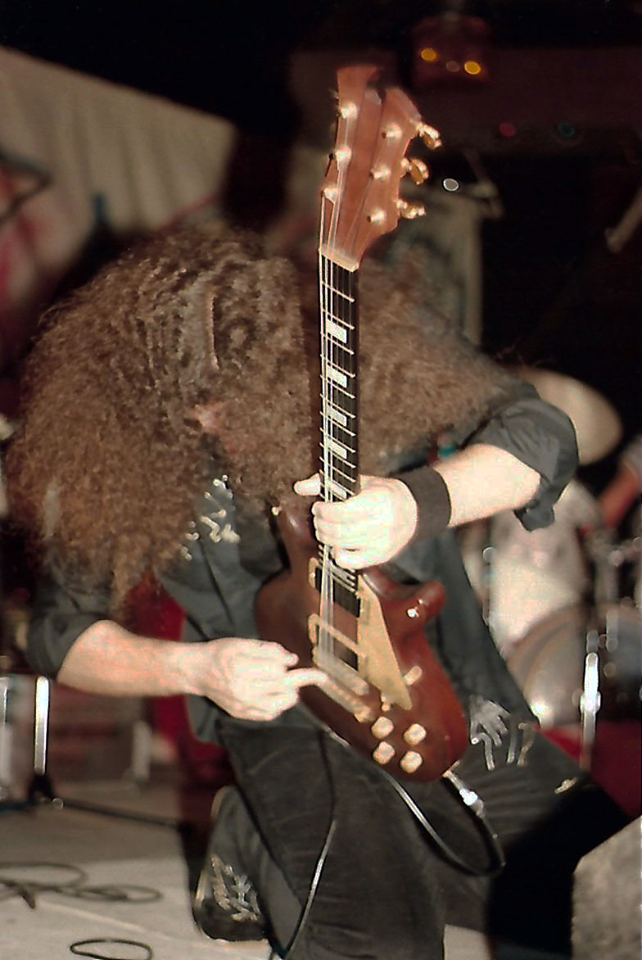 Brooks spent time in the Army in the mid-1960s, experiencing firsthand the horrors of the war in Vietnam. After he returned to Ohio and began playing guitar professionally again, he formed his band The Strange and released their innovative and groundbreaking first album 'Translucent World' in 1973 on his own Outer Galaxie label. Becoming one of American psychedelic rock music's steadfast independent bands, Terry Brooks and Strange put out seven more albums between 1975 and 1998. In late 2017, nearly 20 years since their final recording on Akarma, Brooks made the first volume of his long-awaited 'Treasures and Gems from the Treasure Chest' project available on Bandcamp.
'Volume 1' begins the series with three tracks recorded live during Strange's 1984 tour of Germany. After a brief guitar prelude, Brooks greets the audience then the band launches into the 20-minute 'Hello Germany'. With the drummer riding the floor tom, Brooks scales the upper registers then dives into the lower realms. He picks and tears at the strings while his instrument resonates long trills of tone and feedback. His guitar calls out into the universe and there are moments of sustain that crash into sonic shale cracked by time and cosmic energy.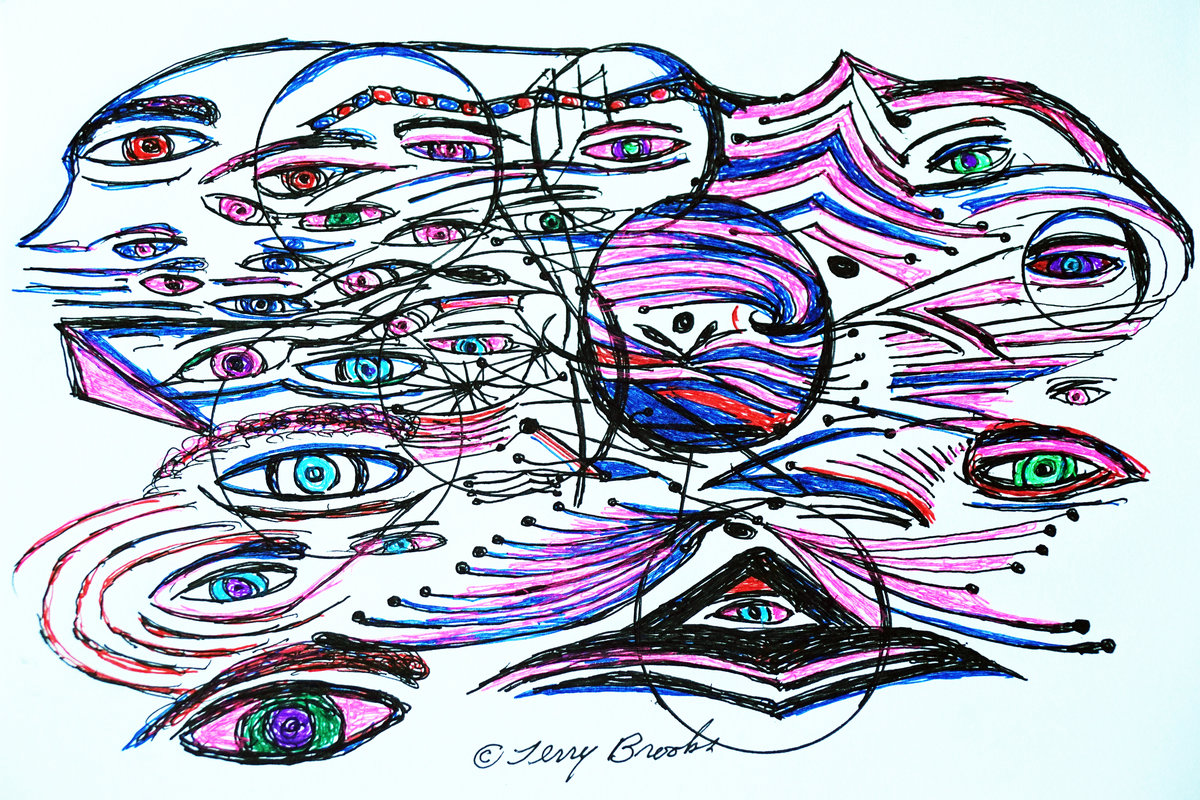 Brooks' classic 'Child of the City' follows, beginning with a guitar solo then leading into the rhythm of the tune. He continues to tear at his guitar while it screams in seeming agony, reverb providing sonic relief as it feeds back into the cosmic expanse. He doesn't segue into lyrical phrasing – he rips into distortion, singing the lyrics over the bass and drums before taking a dive into an exploration of the planes of human existence. There is a theme – that he ponders why it has to be that children are lonely and poor all over the world. He screams repeatedly and continues to express his dismay through dynamic guitar intonations, reaching forward then pulling back while he explores the feel and sound of the bending and wailing of his strings.
'Volume 2' begins with a German radio promo for the tune 'Rock and Roll Woman', then leads into a jam entitled 'Monster Guitar'. Brooks solos fiercely as though nothing else in the world matters, chewing up guitar strings and spitting out feedback sustain, pulling tone out of his guitar as though the purpose of this musical beast is to be torn and twisted inside out. It wails and whines like the spirit of an ancient animal making its presence known to all who approach its demesne.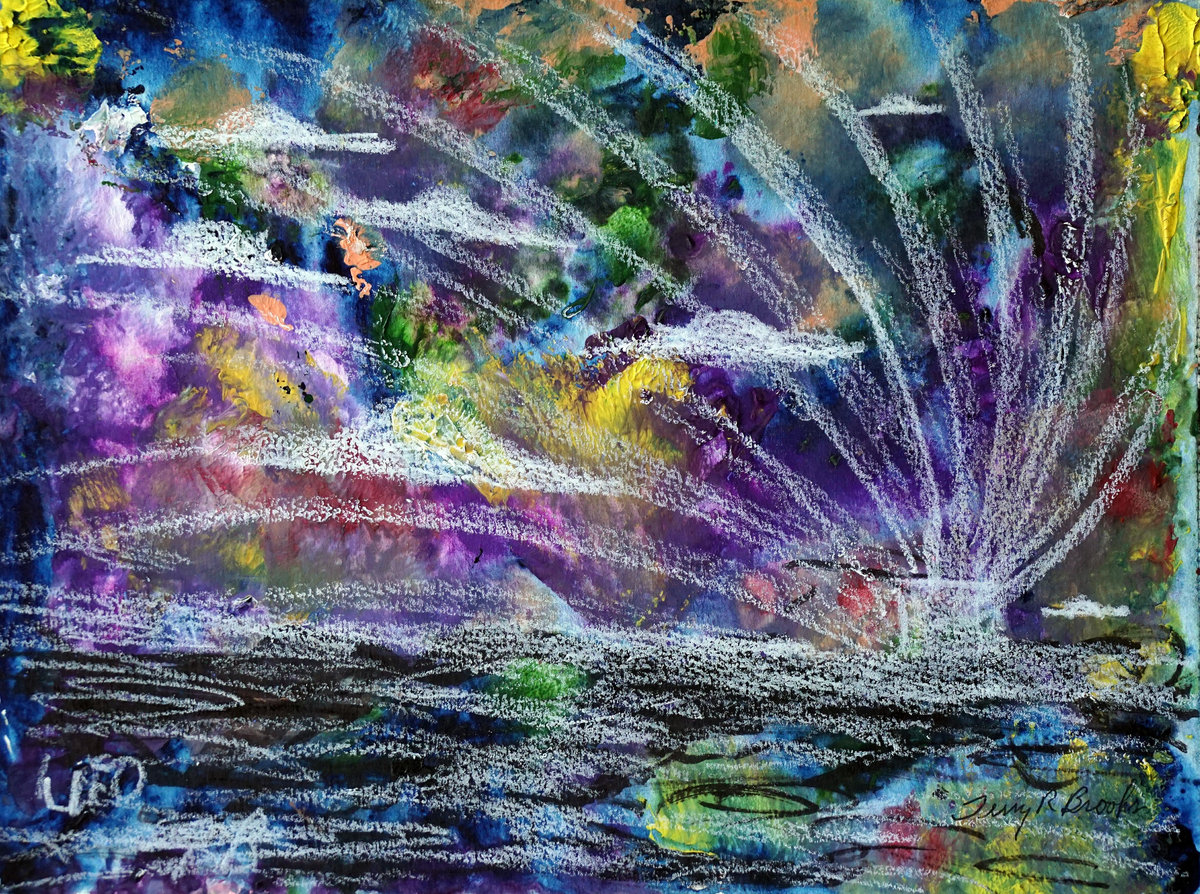 Brooks is at home creating unearthly sounds tearing up his fretboard with unparalleled dexterity. Reverb and delay saturated transcendental chords augment his soloing on 'Magic Fingers'. Interdimensional traveling from place to place as though he never actually leaves, he transmogrifies by changing tonal colors with waves of feedback that ebb and flow. On 'Space-Metal…KILLER!!' Brooks screams about star fire from the center of the universe, traveling through time at the speed of light…then deep space guitar ruminations ensue. Yelling "Star fire! Star fire! Star fire come tonight, the force of light!" he seeks out and finds a sound as though it haunts this dimension, emanating from another realm of music. He then goes after it by picking and transforming the upper and lower registers with blinding sonic intrusions.
Included in 'Volume 3' is the tune 'A Thousand Miles From Nowhere', Side A of a rare vinyl single recorded by Brooks' band The Phydalions in 1961 by the legendary DJ Wolfman Jack at a radio station in Mexico. It was originally released on his label Outer Galaxie Records in 1974 with the name 'I Dreamt I Love You'. Also included is 'Annihilation', Side B of the same single. Spoken word by Edmond Goode over Brooks playing guitar and all other instruments, it was originally recorded in 1970. Other early recordings include 'Rock & Roll', recorded in 1961 at a Holiday Inn in Ohio, as well as 'You Said You Loved Me' and 'Don't Ask Me Why', both recorded in the early 1970s before the sessions for 'Translucent World'. 'Celestial Deborah Project 'Father Rock" is an excerpt from a 1977 project that was commissioned by 'Jonathan Livingston Seagull' author Richard Bach as the soundtrack for a film that was never released.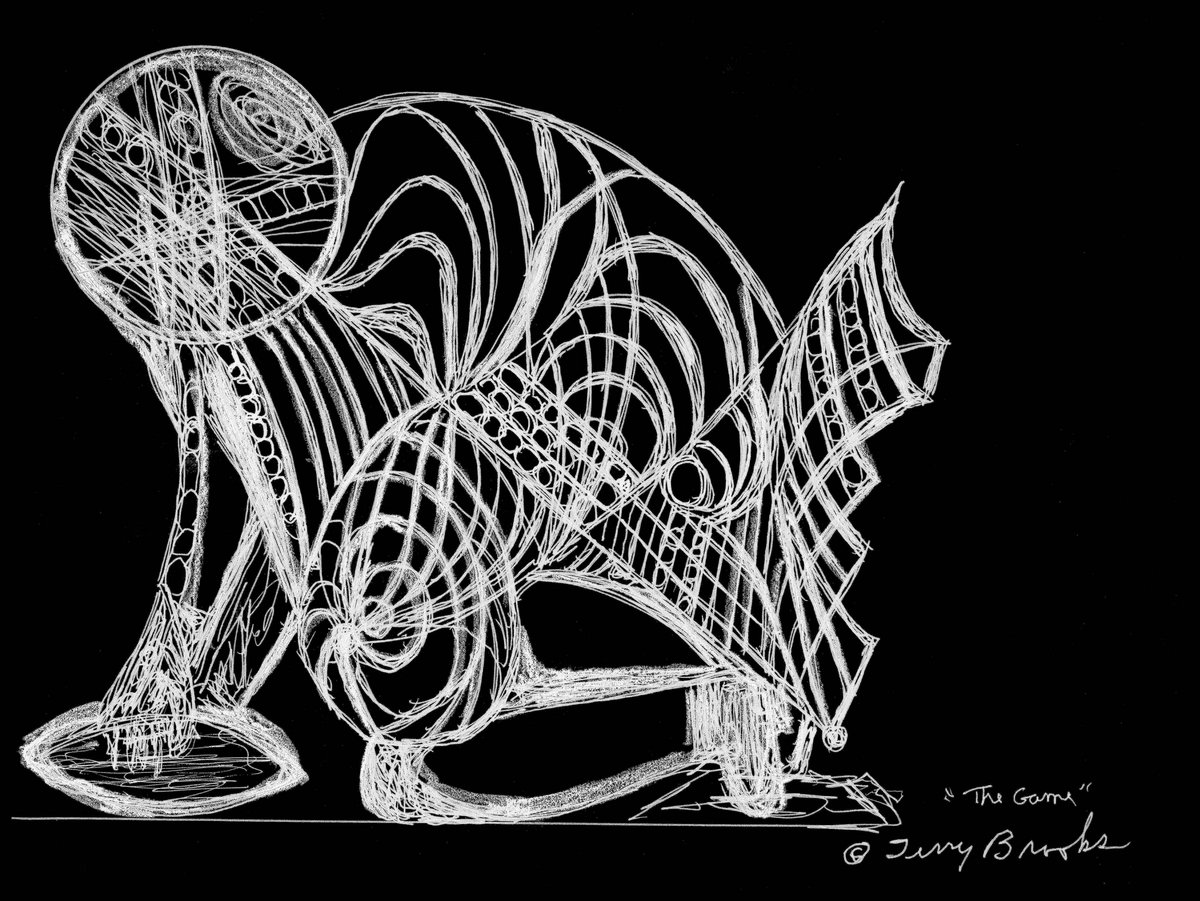 The first 11 songs on 'Volume 4' are recordings made in the early 1980s of Brooks composing with only an acoustic guitar. Providing rare insight into his creative process as well as his ability to play with nuance and deep emotion, some of these compositions were developed into songs that were included on his 1980 release 'To Earth With Love'. Others were used on later recordings while some remained as unfinished pieces that are only now being surfaced. Also included in this volume is the tune 'The Shocker'. Recorded in May 2018, this was the first time Brooks had picked up his guitar in three years after being diagnosed with carpel tunnel syndrome, trigger finger and osteoporosis and having been told by his doctors that he would never be able to play again.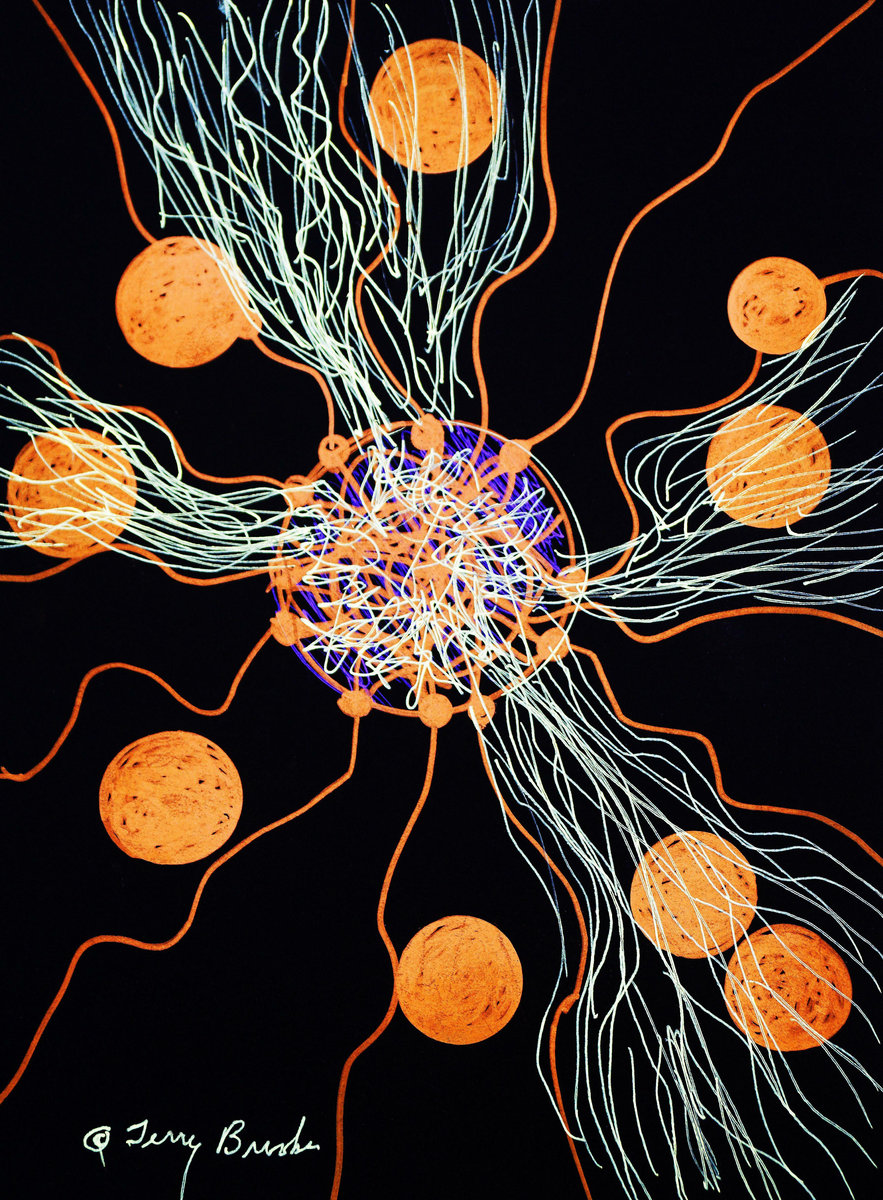 A large part of 'Volume 5' consists of a blistering live set recorded in 1976 at a party near Muscle Shoals in Alabama. What makes this set especially interesting is that alongside extensive instrumental jamming and finely crafted psychedelic guitar traversals, Brooks performed early versions of 'Woman' and 'Bottom Line', two tunes that weren't released until four years later on 'To Earth With Love'. He also played early renditions of 'Rock and Roll Woman' and 'Child of the City', two songs that weren't released until 1981 on the album 'High Flyer'. Something that makes these two records particularly desirable to collectors is that they were originally issued by the independent label Star People on multiple editions of different colored vinyl. This was still before the advent of mass market digital technology that began with the compact disc in 1982.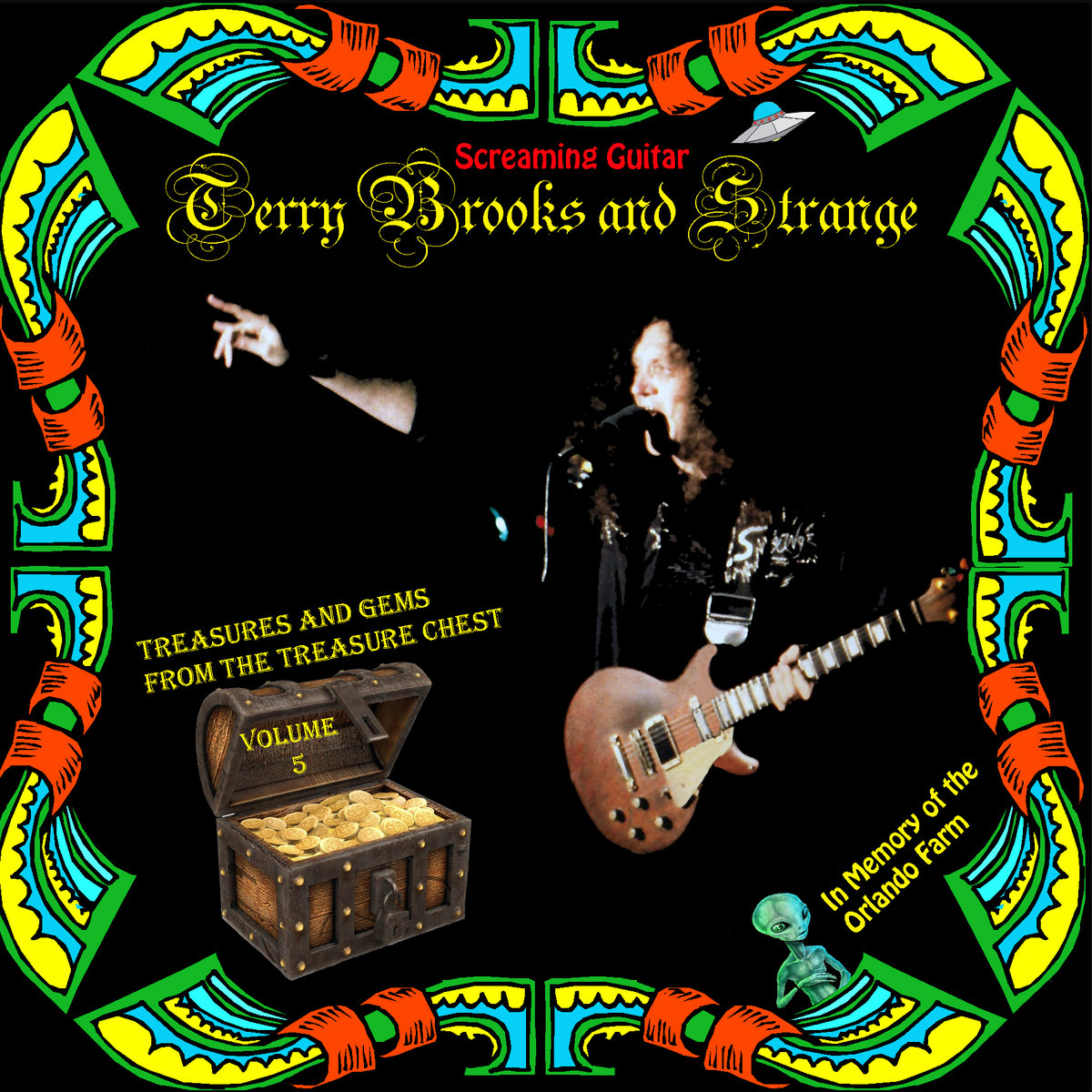 There are many musical and artistic gems included in this series. Besides the numerous alternate versions of songs, unreleased material, and guitar work that showcases his pursuit of interstellar and outer-stellar sonic phenomena, Brooks also created the paintings that were used for the album art of 'Volumes 1-4'. The fine artist and musician that Brooks is, followers of his music old and new can be grateful that alongside his vinyl and CD catalogue, these first five volumes are only the beginning of the 'Treasures and Gems from the Treasure Chest' series.
Jack Gold-Molina
---
Photos courtesy of Terry Brooks and Ben Upham
Paintings entitled U.F.O.'s Coming Home, From The Center and The Game by Terry Brooks
Sources
Terry Brooks and Strange Official Website / Bandcamp / Artwork
Discogs Marketplace: Terry Brooks & Strange
Discogs Marketplace: Star People Records Inc.
Kranitz, J. (2012) Terry Brooks – 'Call Me Mr Strange'. Aural Innovations. Retrieved from: http://aural-innovations.com/blog/2012/03/terry-brooks-call-me-mr-strange/
Wikipedia: Compact Disc