The Jelly Bean Bandits interview
Interview with Michael Raab of The Jelly Bean Bandits. In 1968, The Jelly Bean Bandits released their debut LP on Mainstream Records.
---
Interview with keyboardist Michael Raab
Where and when did you grow up? Was music a big part of your family life? Did the local music scene influence you or inspire you to play music?
Michael Raab: I grew up in a small town named Cornwall, 100 miles north of New York City, in the late 40s, 50s and early 60s. My father used to play music with a small local band playing big band music with a thump-tub. That was an inverted metal bath tub with a hole in its center. A piece of rope was run from the bottom side of the tub and had a knot in it so it didn't slip through the hole. The piece of rope was attached to an upright stick around five foot tall. My father would pluck at the rope and depending on how tight or loose he pulled on the stick he was able to make simulated bass notes. My sister played bagpipes in a marching band.
I wanted to join my high school band, but when I walked into them rehearsing, they were playing "Pomp and Circumstance." I wanted to play Chuck Berry and Buddy Holly, so I turned around and walked out. Our local music scene in the Hudson Valley (where Cornwall is located) was transitioning from oldies (like to aforementioned Chuck and Buddy) through a gap filled in by folks like Roy Orbison and almost to the Beatles era. A turbulent and exciting musical time.
When did you begin playing music? What was your first instrument? Who were your major influences?
I started playing music on guitar when I was 19. Met a guy named Doug Shook, who knew 2 chords on a guitar. The kid upstairs from Doug's apartment knew a few more chords and taught them to us. Doug's brother Denny played drums so we started a band called The Furys. Like 10,000 other guitar players at the time, we cut our 6-string teeth on The Ventures.I eventually switched to keyboard because I wanted to work. There were 1,000 guitar players in the region, all better than me, but there were only like 3 keyboard players, so I bought a Farfisa and got down with it.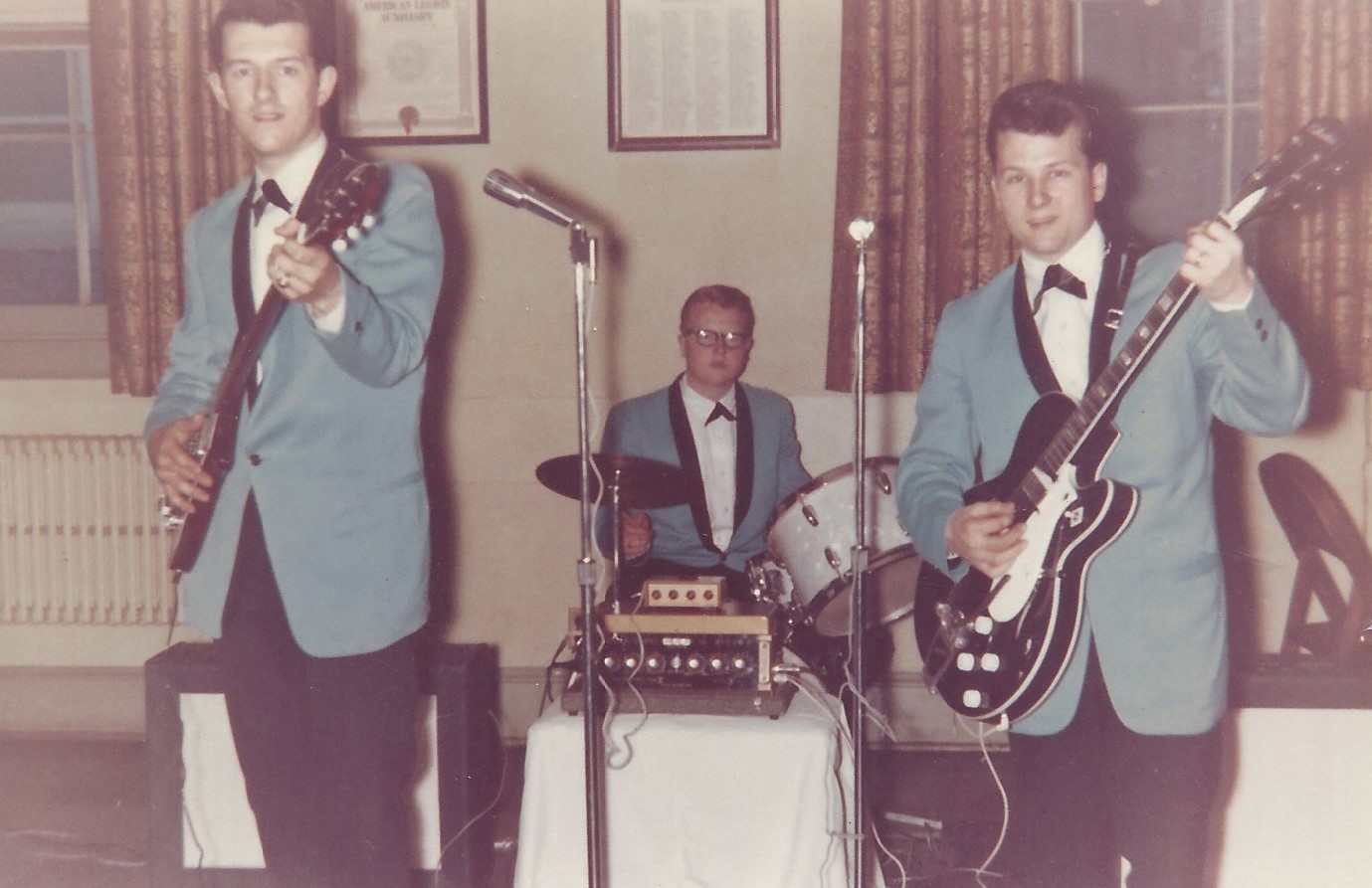 What bands were you a member of prior to the formation of The Jelly Bean Bandits?
After the Furys I rambled through a number of groups. One was called The Aboriginies and Steve the lead singer never learned the complete lyrics to any song. He would start with the first verse that everyone knew, then make up other lyrics as he went along. Our rule of thumb at that time was to start together, end together and everything else in between would take care of itself somehow.
What was the first song you ever composed?
Even though everyone in the Bandits were credited with writing every song on our Mainstream Records Inc LP in 1967 (our democratic sharing) 7 out of the 12 tunes were basically mine. At the time I had a better grip on song construction then anyone else in the band so I did what I was good at. The first song was probably "Country Woman"…
Can you elaborate the formation of The Jelly Bean Bandits?
I was in a band playing at the Mayflower nightclub, the roughest toughest bar in Newburgh New York at the time. Our drummer got so tired of running into fights in the mens room that he used the ladies room instead and no one complained. Our frontman, Billy Donald, was fresh out of the service and parking cars in the parking lot of another local nightclub, the Trade Winds. The house band at the time, The Goodtimes, would bring Billy in from the parking lot once a night to sing Roy Orbison on stage with them because his voice had that high range. We asked him to join the new group we were putting together. I had worked with Joe, our drummer, in The Aboriginies before. He was working behind a piano played doing weddings and was delighted to get back to rock and roll. Our lead guitarist Jack was working in a club across the street from the Mayflower and we asked him to join our group. We asked Fred to join us, but only if he gave up guitar and learned bass. He did.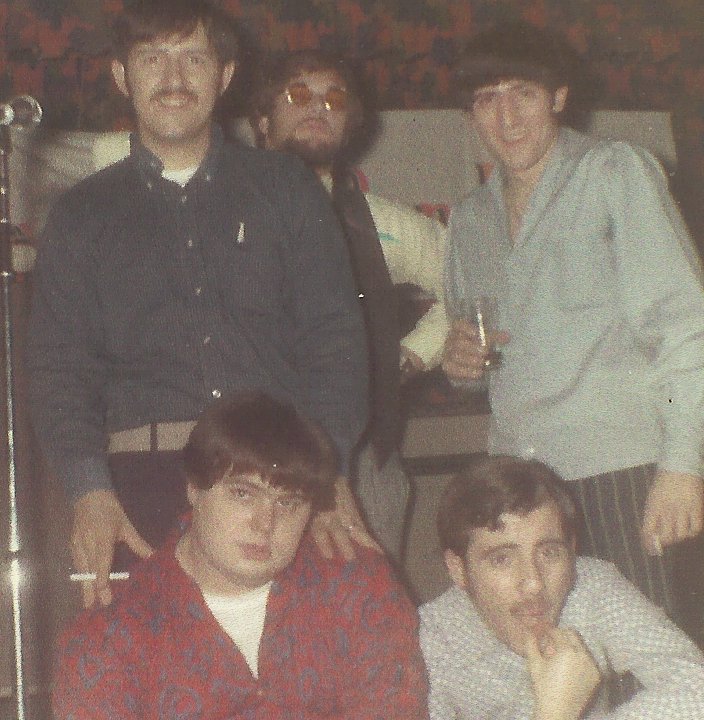 When and where did The Jelly Bean Bandits play their first gig? Do you remember the first song the band played? How was the band accepted by the audience?
Our very first gig was at the Trade Winds nightclub in Newburgh, New York, a very classy nightclub. We were the weekend opening act. The house band that weekend was the Little Giants from New Jersey. They totally destroyed us and musically mopped the stage with us. They were that good and we were that bad. However, karma being what it is, a few years later when we were at our peak, we were the weekend house band at the Trade Winds and they were the weekend opening act for us. We chewed them up and spit them out. And it felt great.
What sort of venues did The Jelly Bean Bandits play early on? Where were they located?
We basically played 3 nightclubs – The Trade Winds, the Buccaneer in Poughkeepsie, New York, and the Red Dog in Burlington, Vermont. They were top 40 venues and we were the best cover band in 2 states. This however would create problems for the musical direction of the band. Our agent, Jimmy Lamare, was a great guy who kept us working, but never got us in clubs that accepted original material. We played a couple of others, but those three were basically it.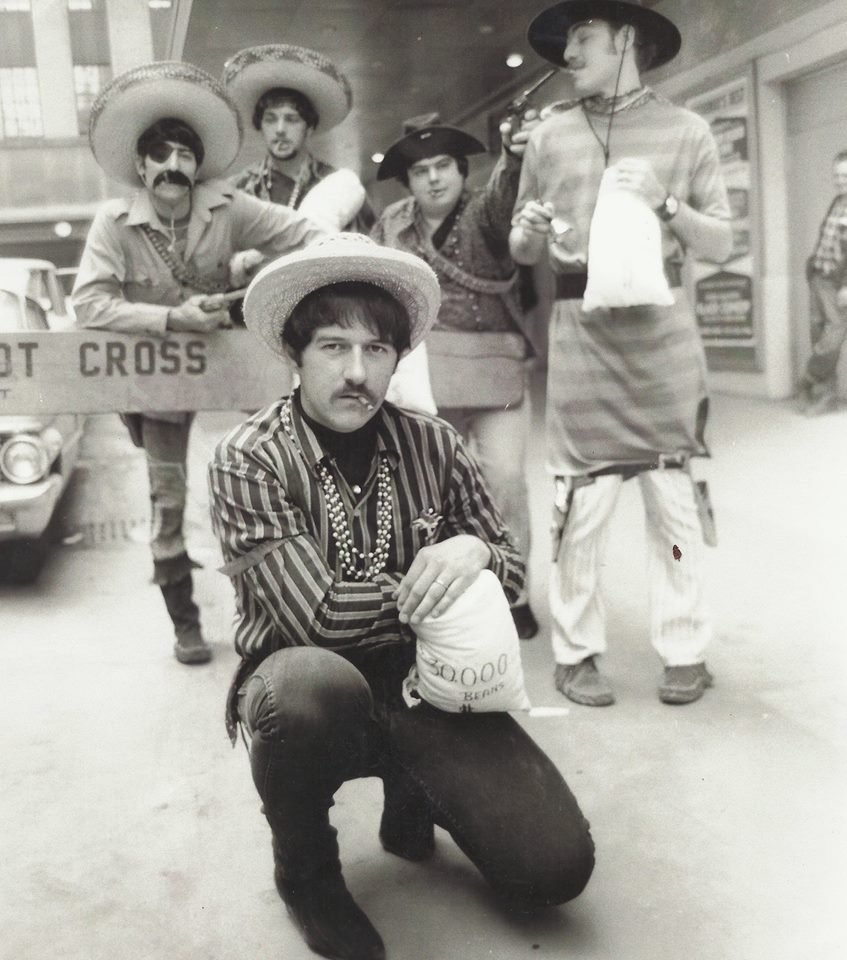 How did you decide to use the name "The Jelly Bean Bandits"?
Our original name was The Mirror. Turns out there were 2 other bands in the Hudson Valley with the same name. One night we went to another local club, the Coral Reef, and decided to get a new name. Gone were the days of one name bands, like The Ventures and The Shadows. Now it was like the Jefferson Airplane and Buffalo Springfield. Our personal favorite was The Peanut Butter Conspiracy. So after many drinks late at night, the Jelly Bean Bandits name somehow came up. Made perfect sense to us at the time so we kept it.
What influenced the band's sound?
Everything. We were fearless in our song selection. Nothing was untouchable. We went from "Purple Haze" to "MacArthur Park," "On Broadway" to "Homburg", "Expressway To Your Heart" and "Even The Bad Times Are Good." Early in the 2000s we put out 2 live CDs from 1967 entitled "Mirror Music" and "Other Sides Of The Mirror", the titles coming from our pre-Bandits name change. The variety was astounding.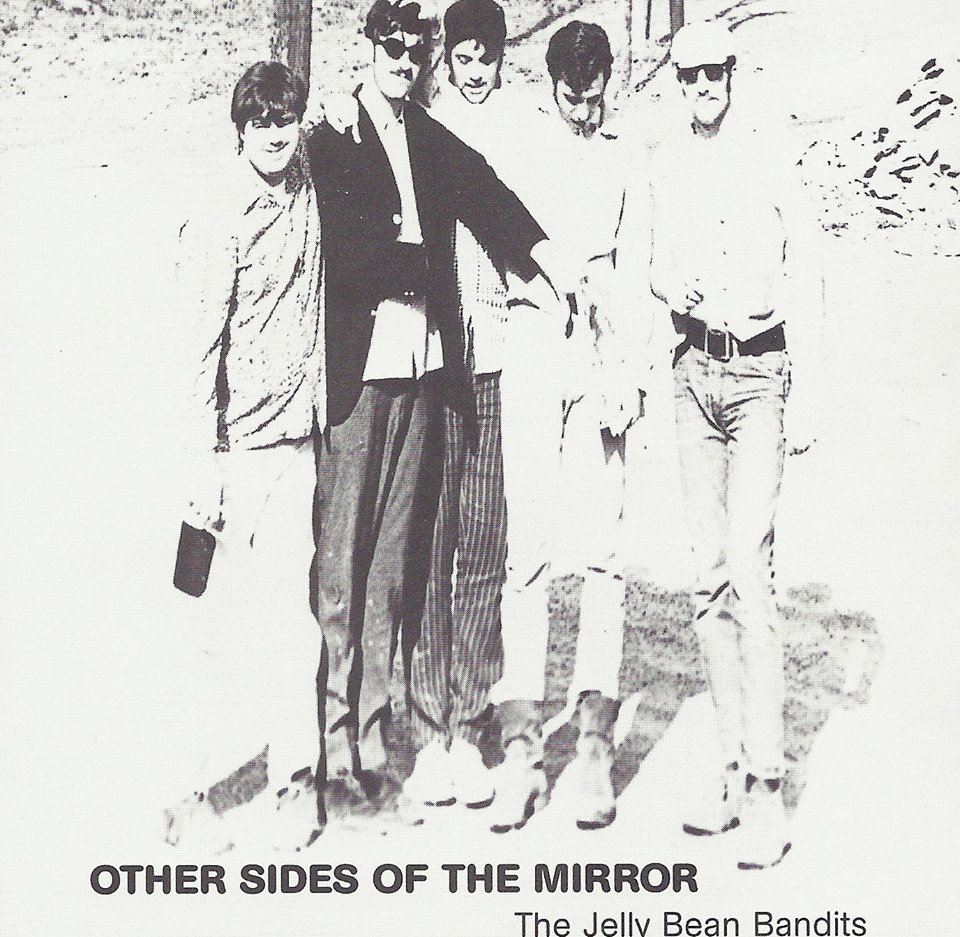 Did the size of audiences increase following the release of your debut?
By the time the debut came out, we packed the houses as a powerhouse covering the top ten and then some. When our debut came out many of our club fans bought the LPs as mementos, but rarely asked for any of our original songs. We were the victims of a musical dichotomy as we would find out 34 years after the band broke up. We did a reunion concert in 2002 at the former Coliseum Restaurant in Newburgh and that is where we came face-to-face with our split personality. The people who packed the club were former fans of the live club band. When we played cover music like "Gimme Some Lovin" by Spencer Davis, they packed the dance floor. When we played Jelly Bean Bandits tunes, they sat down. They didn't really know our original material in 1968. No station played it in the 34 years following that, so they really never knew those tunes at all.
"We spent 12 hours in the studio, that was it, to make the entire LP."
How did you get signed to Mainstream Records?
We decided we wanted a recording. We assembled a demo tape of 3 tunes, went to Manhattan, went to a phone booth (remember them?) and ripped out the yellow pages listing record companies and began our assault on the record business. We got thrown out of every office we went into. We devised techniques like one of us would hold up the front desk secretary while the rest of us wandered through the hallways. Got thrown out much quicker. Then we landed at Mainstream. Met a pleasant secretary named Maxine who asked us to sit down and she would do what she could. Took our tape to the owner, Bob Shad, who listened and then called us into a meeting room. He asked us the question "What do you want? A recording contract?" Of course we said yes and he ushered us into the corporate lawyer Joe Diamond (his real name). We signed a three-LP deal. Later bios would inaccurately say that Mainstream dumped us after the first LP but the truth was the opposite. The Bandits self-destructed before we reached our second LP. We did have some songs ready for it, like "Salesman" and "Superhog" which turned up on our "Time and Again" 2001 CD in the "Bonus Collectors Section." We signed a one-year management contract with Bob's son-in-law Maury Apatow which turned out to be a bad judgement call by we the novices. He saw us perform once in that year and did nothing else. And if the name Apatow sounds familiar, his son Judd Apatow is the one who makes those mega-hit movies.
Interesting group on Mainstream at the time. Big Brother & the Holding Company, with Janis Joplin, the Amboy Dukes with Ted Nugent … they were our label mates.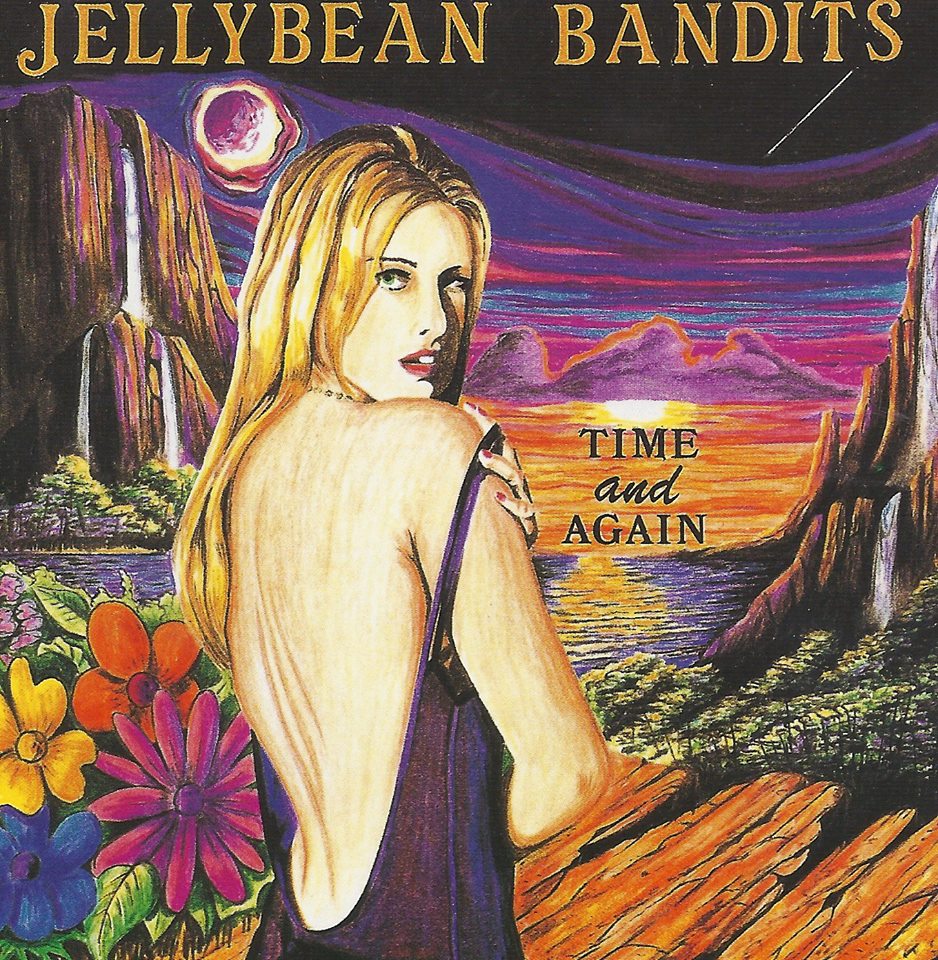 What's the story behind your debut album? Where did you record it? What kind of equipment did you use and who was the producer? How many hours did you spend in the studio?
Recorded it in Manhattan. Big studio that before we did our one and only session had a large 20+ orchestra recording in it and there was still lots of room. Equipment was state of the arts at the time, 4-track reel-to-reel, great monitors, top of the line mics. Bob Shad was the A&R man (artist and repertoire), Frank Abbey was the engineer. We spent 12 hours in the studio, that was it, to make the entire LP.
Please share your recollections of the sessions. What were the influences and inspirations for the songs recorded?
First, we got our cars towed and whisked away to Pier 96. City tow truck operators in Manhattan were quick and ruthless. Once we got into the studio we looked around and found all sorts of marvelous toys we would use on our recording. Billy discovered tympani drums and put them into "Neon River." Joe stumbled across coconuts and incorporated them into "Goodtime Feeling." I found vibes and promptly used them on Tapestry."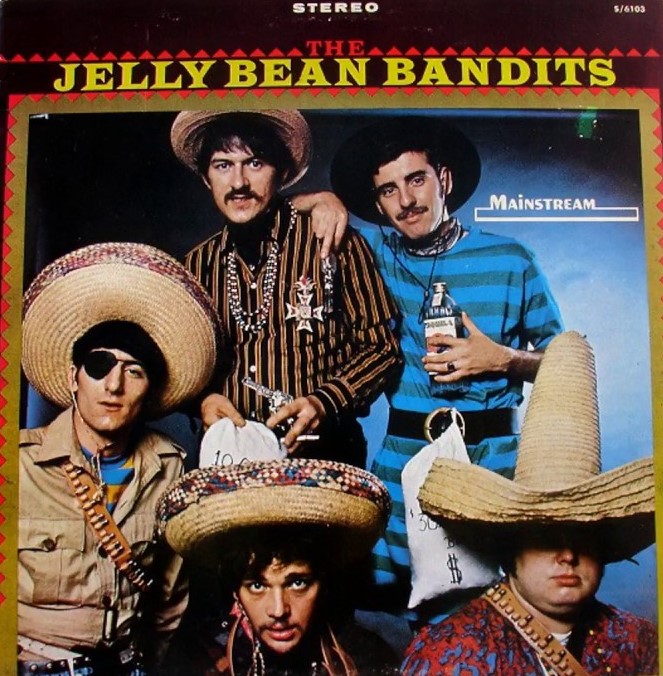 Would you share your insight on the albums' tracks?
It was a real mixed bag. Lead song was "Country Woman" which was an answer sort of to "Get Out Of My Life, Woman" by Lee Dorsey. He sang about the woman he didn't want, and we sang about the one we did. "Generation" started out with Billy singing "Look To The Skies!" which was the opening line of a comedy song by Buchanan & Goodman in 1956 called "The Flying Saucer (Parts 1 and 2.)" The guitar riff in "Happiness Girl" was lifted from a Slicker lipstick commercial of the time. We thought it was too good to waste on promoting cosmetics.
Were you inspired by psychoactive substances like LSD at the time of writing the album?
Everybody thought we were heavily drug-influenced but we were the cleanest non-drug using band you could ever meet at the time. We did belly up to the bar in style, however. One week Joe's bar tab was higher than what he earned at that nightclub. Some fans thought they were doing us a favor, like the guy who opened up a cardboard box full of pills and offered them to us. We politely declined saying "we don't take anything we can't identify."
How pleased was the band with the sound of the album? What, if anything, would you like to have been different from the finished product?
Our first time in a big time studio and we were in total awe. We were given playbacks of every tune and asked "does that sound alright to you?" To us it was radiant and we basked in the sun of the studio monitors. We changed nothing. What we did is what we did.
Did the band tour to support the LP?
Not at all. Our agent was working a circuit for cover bands. Our manager gave us no guidance whatsoever. It was like "you've got your record now go and do something." Local Hudson Valley radio stations played our music and some local bands, much to our delight, played some of our songs. But that was it.
Was there a certain concept behind the album?
The concept was to write enough tunes to fill an LP, and write in a hurry. When Mainstream signed us we told them that we had 12 tunes ready to go. The truth was we had 3 and Mainstream had made the studio appointment for us a couple of weeks later. So we did a songwriting marathon at Fred's family home. Styles were everywhere – blues, hard rock, heavy metal, country, ballad, psychedelic and even a little jug band…
What happened after the band stopped? Were you still in touch with other members? Is any member still involved with the music?
It was easy to say that there were personality problems in the band, which there was or there was musical direction problems in the band which there was. Stepping back 50 years later, the biggest truth was we had no direction and ran out of money. Everything else was secondary. Joe, Jack and I went to a short-lived trio called The Wedge, Billy and Fred went into country music, and eventually Billy made an oldies band named Big Edsel his lifetime career. Jack gave up six-string guitar to pursue his real love, steel guitar. He went to Ireland with a country band, got married, eventually came back and his first gig was on Grand Ole Opry. Talk about starting at the top. Joe foraged forward with power rock bands like River Road and others. I played in a cover band named Diamondhead and eventually an original band named Neptunes Buffalo and cover band named Maco Station. After the country band, Fred got into songwriting.
We reunited in 1992 to do a benefit for the Hudson Valley chapter of the Vietnam Vets of America, the first time we had all been on the stage in 24 years.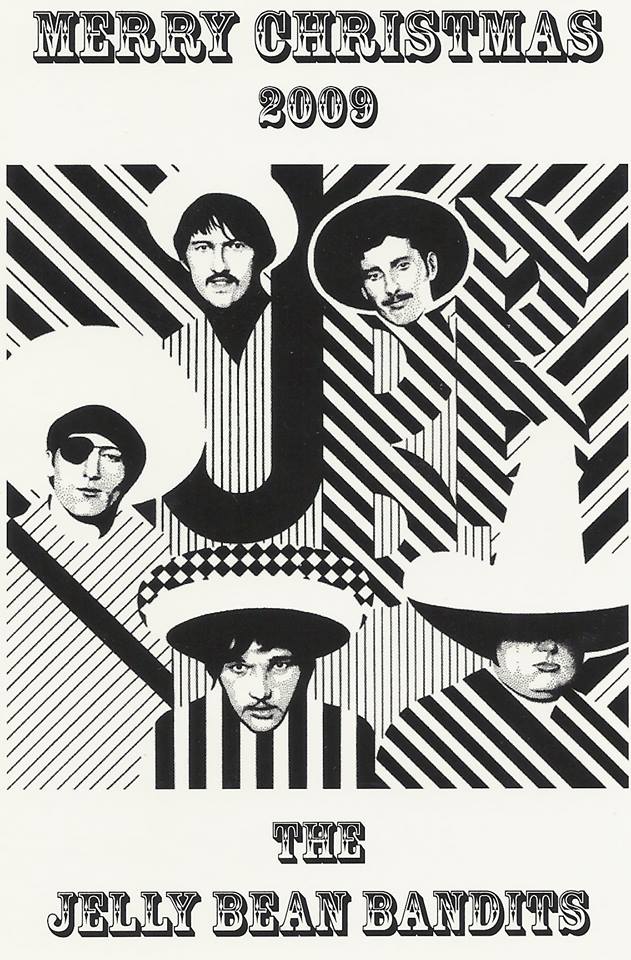 Goldmine Magazine gave us a full page in their annual collectibles edition in 1997 and said we were pretty good and bootlegs of the LP started popping up all over the internet. I called everyone, said there's something going on here and asked if they wanted to get back together and do some more recording. Billy was busy with his Big Edsel project so he bowed out. In 2001 we put out our first new recording of new material in over 3 decades, "Time and Again." Then, to satisfy our nightclub fans, we put out the two live recordings from the 60s, "Mirror Music" and "Other Sides Of The Mirror." One of the most unusual releases was "Bandit Planet" which featured our original recordings and cover versions from bands from different parts of the earth who were our fans. There was Romislokus from Moscow, The Secrets from Australia, Graceland Homegrown from Vienna and some from around the U.S. "Rock & Roll Is Keeping Me Alive" followed next. In 2012 we recorded "Rolling Thunder" which became the official song of Rolling Thunder XXV, held Memorial Day 2012, with over 1 million American vets in attendance. It was submitted for a Grammy. Joe had a hunting accident where he fell out of a tree and broke his back, which brought us to a halt. In 2004 Billy ended his Big Edsel band and wanted to come back with us on the next recording. We were delighted because Billy had the best voice in the band. Fate stepped in however and Billy had a fatal heart attack during surgery.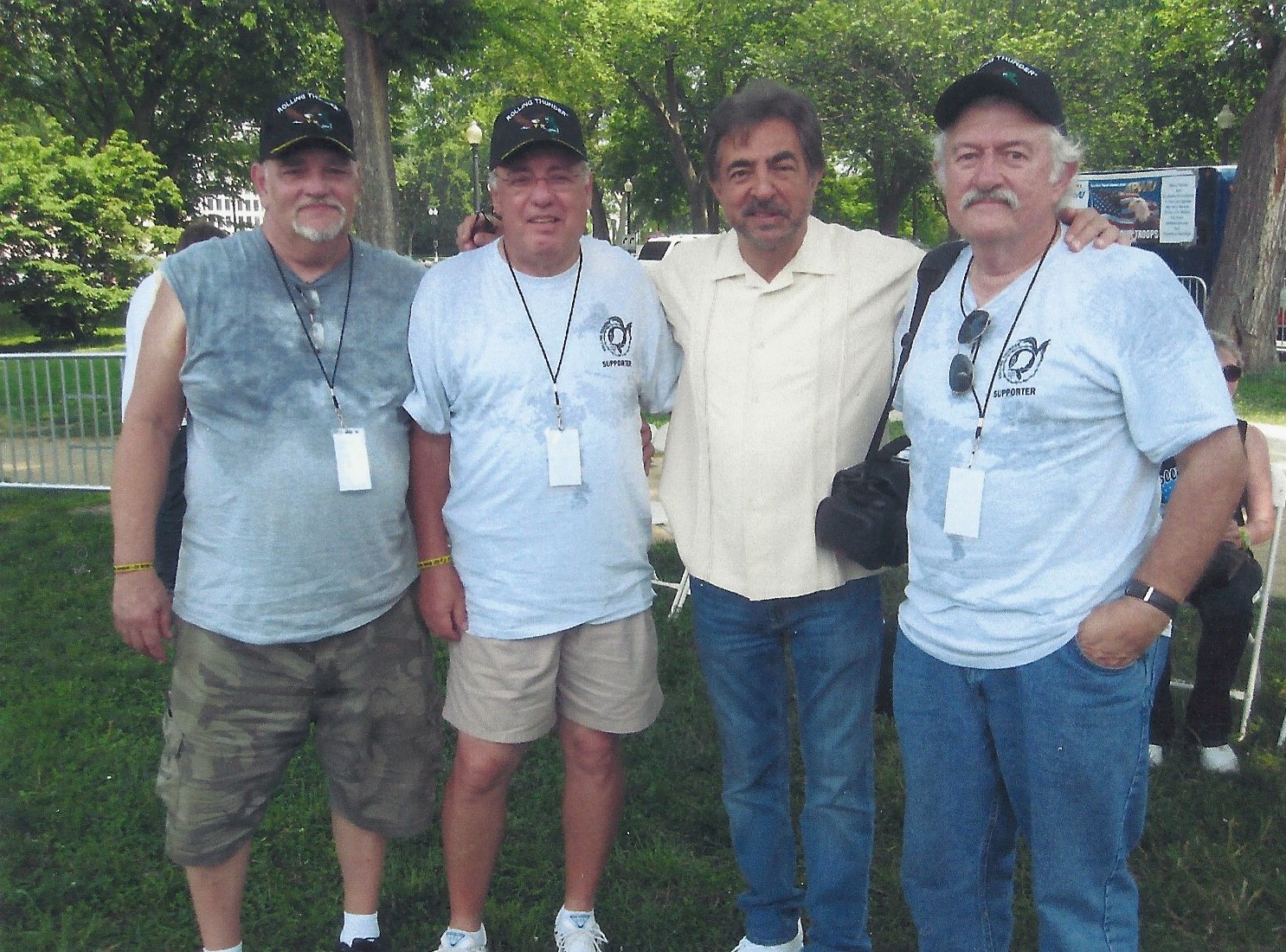 " It was rushed, it was crazy, it was impossible and it worked."
We almost reunited in 2007 for the proposed Goodstock Mind Garage Festival. Started off big like the poster shows. Headliners like the Jefferson Starship, Iron Butterfly, Electric Prunes and others, plus you'll find us listed in small print. Little by little, updates showed fewer and fewer big names on the line-up and we knew the promoter was running out of money so it never happened.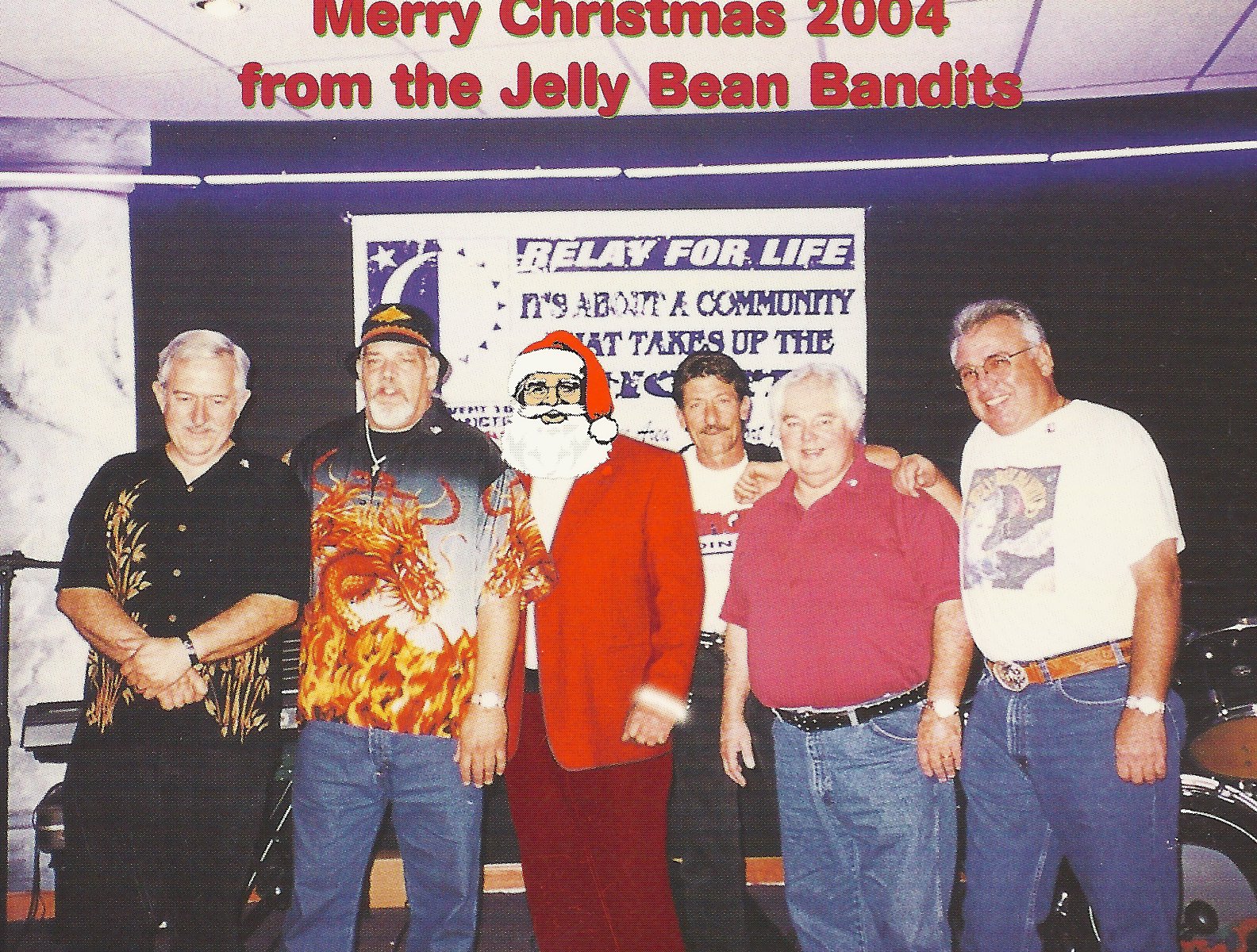 Looking back, what was the highlight of your time in the band? Which songs are you most proud of? Where and when was your most memorable gig?
The highlight of being in the band was our recording. It was rushed, it was crazy, it was impossible and it worked. "Generation" was the one song that two of us wrote – Billy the verse and me the chorus – that juxtaposed greaser lingo with a psychedelic chorus. Of the new Bandits recordings it had to be "Rolling Thunder". Most memorable (of sorts!) was when we played at the Brown Derby, a nightclub in East Orange, New Jersey. That weekend we opened for Fats Domino, but one night during the week a biker club took over the bar, and they started yelling "Let Joe the Mystic onstage." The stage was lit by old-fashioned flood lights. Joe came onstage, unscrewed one of the flood lights, wrapped it with his handkerchief, broke it and ate it. He even came up later for a second encore in which he had us take the razor blades from our razors in the dressing room and he ate them, too. That was memorable.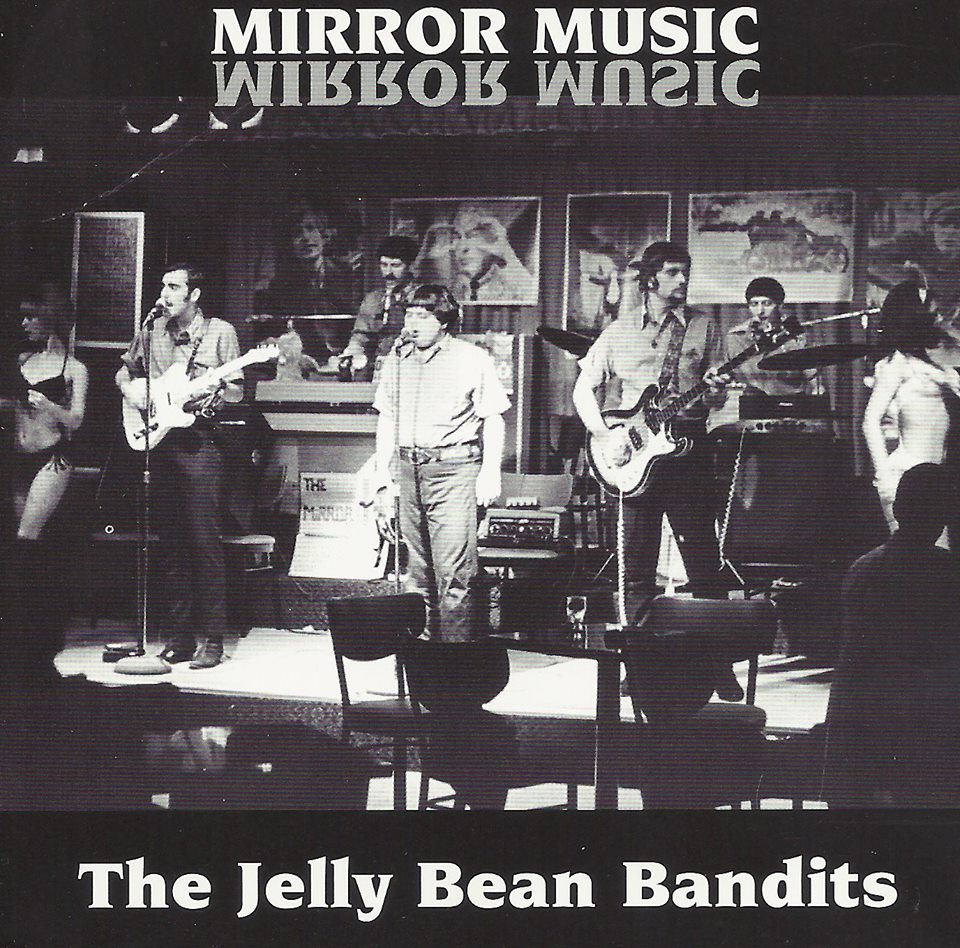 What are some of your favorite memories from The Jelly Bean Bandits and the 60s in general?
Great memory was the first time a radio station played our recording. It was WHVW, a small 950 watt station in Hyde Park, New York. We were on our way there when they played a cut. We immediately pulled off the road, cranked the car radio as loud as we could and just let the music rush over us. Another time we did a day before Christmas lip synch on Hank Brown's Twist-O-Rama TV show in Schenectady NY. Had never done anything like that before. Put on our Bandits outfits (the only other time we every dressed like our LP cover) and wandered around beating on a rubber chicken, for lack of something else to do. And when we walked into a local nightclub and heard another band playing one of our songs, we were torn between "that's not the way that song goes" and "thank you, thank you, thank you for playing our music." Of course the thank-yous instantly won out.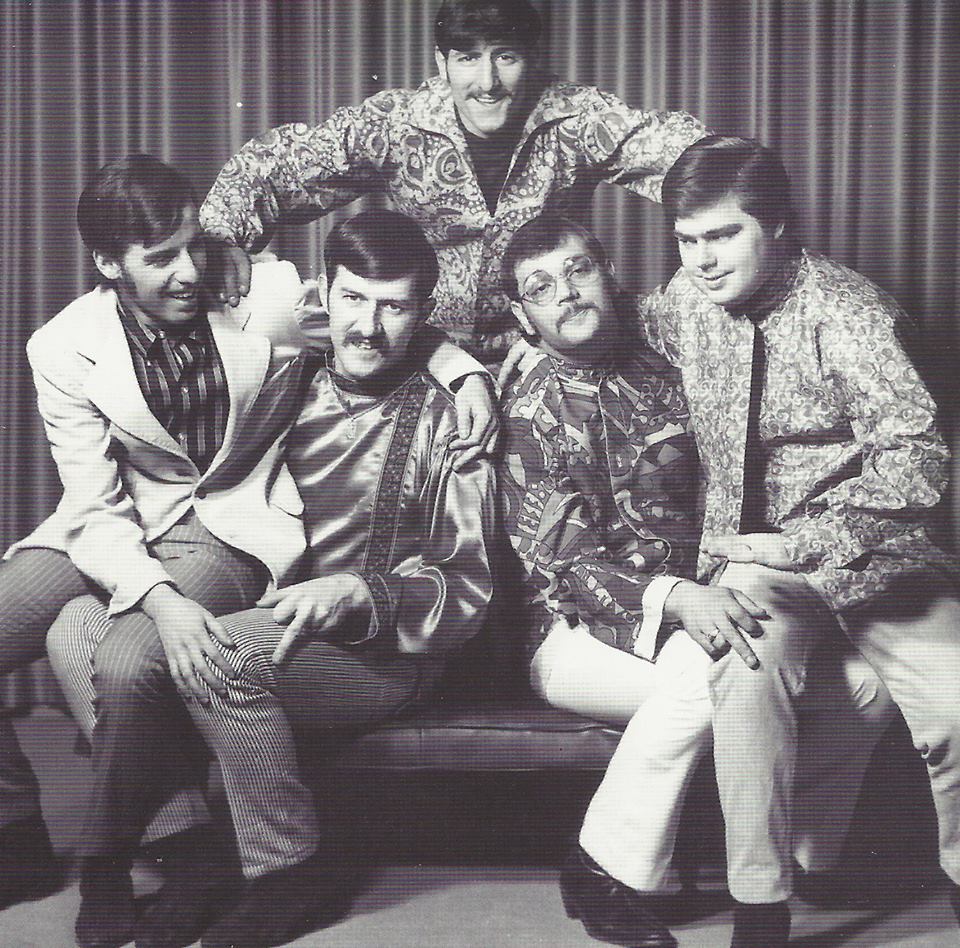 What were some of your favourite bands?
Like our music, our tastes were varied. Jack introduced us to Buck Owens & the Buckaroos. Joe talked about drummer Louis Bellson using double bass drums decades before Ginger Baker and Mitch Mitchell. Fred, at 17, had written a song that appeared on the back side of Sgt. Barry Sadler's "Ballad Of The Green Berets." And me, I was always the forward thinker when it came to song selection. "I know you guys haven't heard of Jimi Hendrix yet, but I think we should check him out."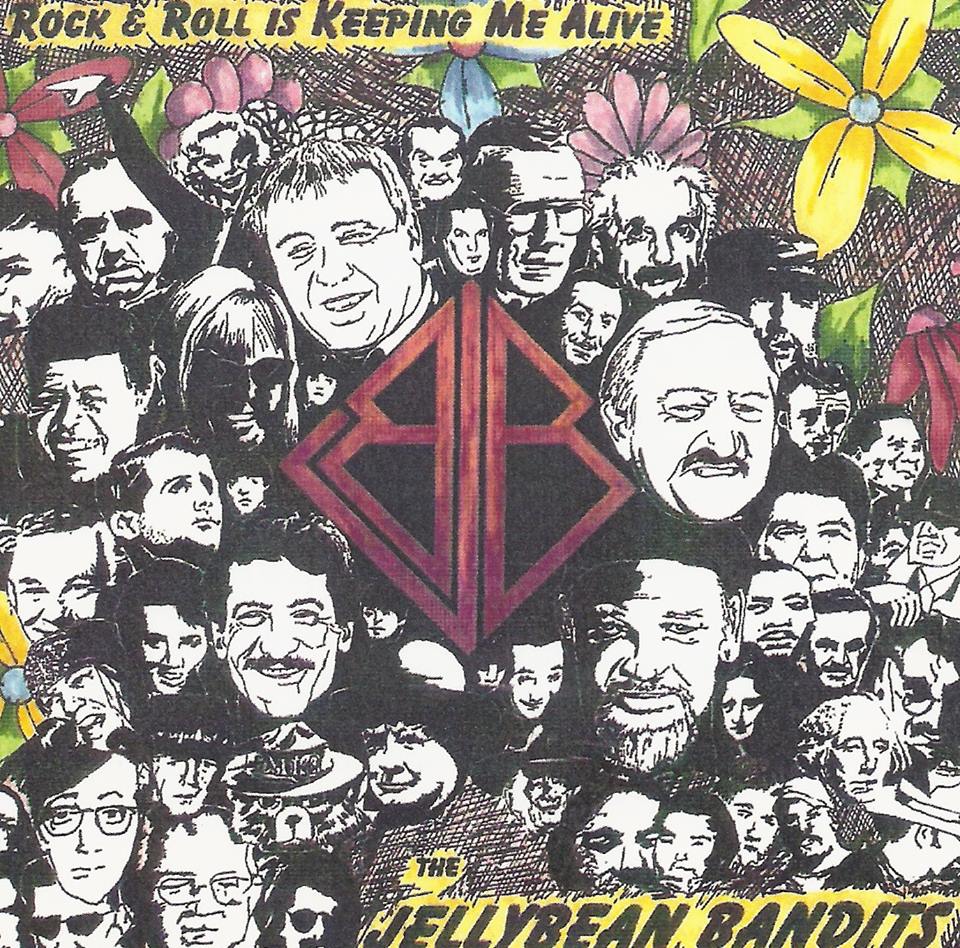 Is there any unreleased material by The Jelly Bean Bandits?
No, we've mined it all, including the demos.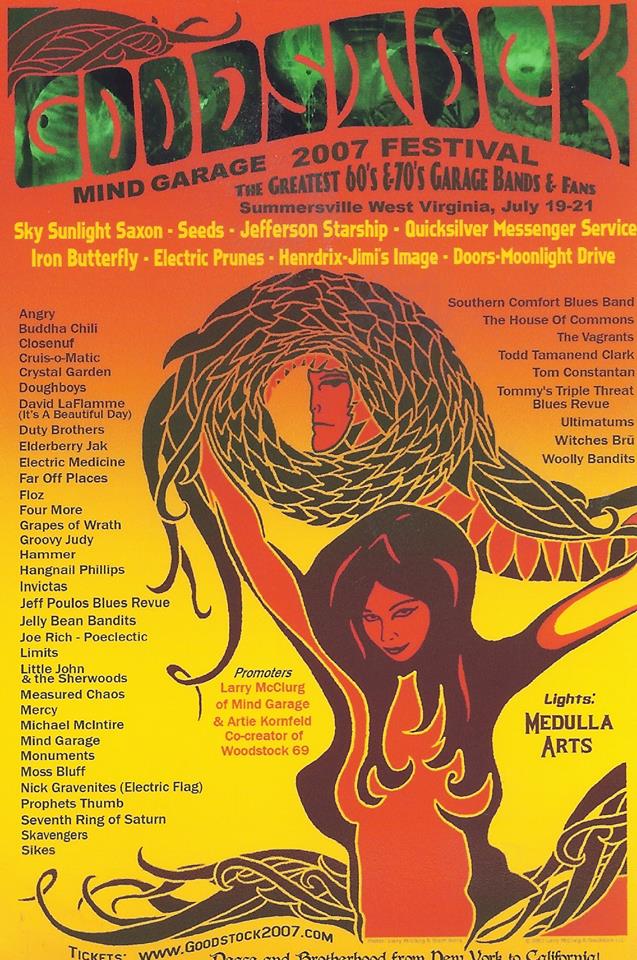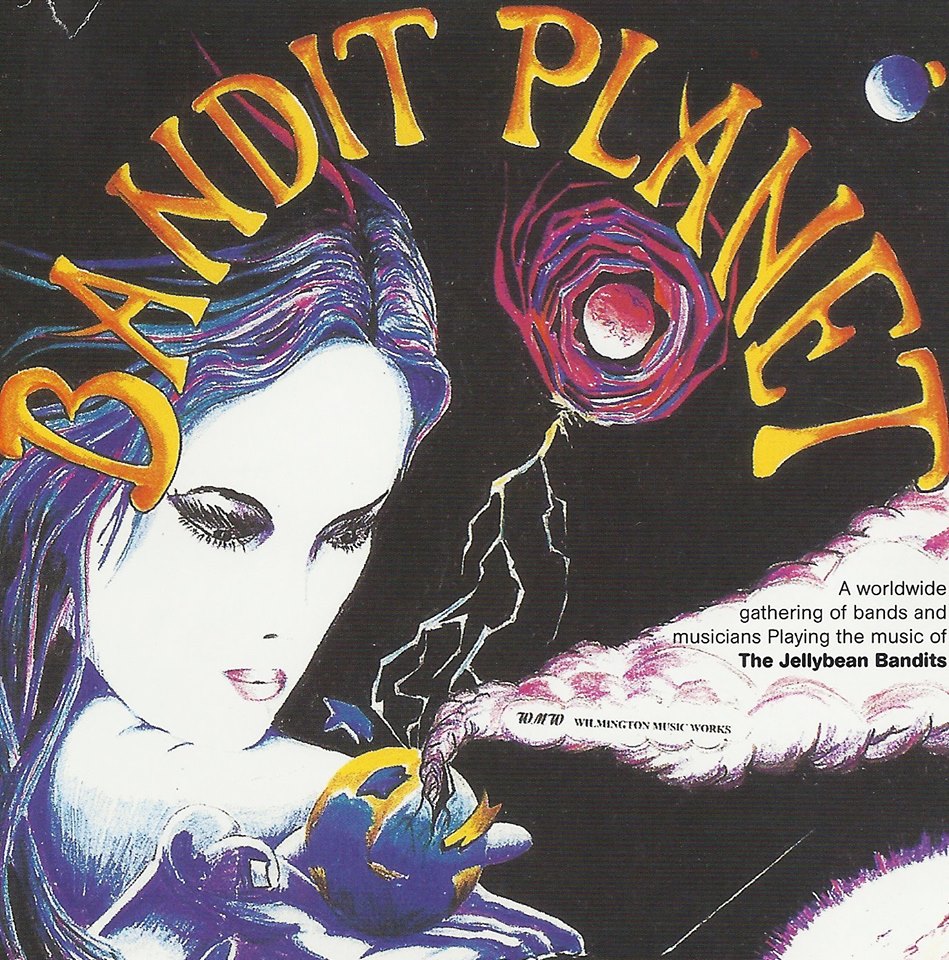 Let's end this interview with some of your favourite albums. Have you found something new lately you would like to recommend to our readers?
Classic rock recordings include "Sgt. Pepper," "The Best of The Guess Who," and the Woodstock soundtrack. This century faves include Kid Rock "Rock&Roll Jesus" and "Born Free," and Lenny Kravitz "Strut" and "It's Time For A Love Revolution". Both are current rockers who approach much of their music with an ear out of the Woodstock era. Some Foo Fighters and some Metallica as well.
Thank you for taking your time. Last word is yours.
We really have no idea why our LP from 1968 has continued to gather new listeners but to all of you who have discovered and streamed our songs, a major "Thank you!" And a second "Thank you!" to It's Psychedelic Baby Magazine for putting us back in the spotlight.
– Klemen Breznikar
Two photos © Chuck Stewart
The Jelly Bean Bandits Official Website
The Jelly Bean Bandits Facebook fanpage