Courtney Barnett & Kurt Vile – 'Lotta Sea Lice' (2017)
My thoughts on Kurt Vile have changed over the years, and here with Courtney Barnett, I suddenly came face to face with what's been eluding me for so long.
---
There was a time when I considered Kurt Vile to be part of the laid-back neo-psychedelic movement, primarily from his work with Adam Granduciel of War On Drugs, but now it's clear that Kurt Vile has developed a genre all his own, or perhaps an extension of several, because what the two of these casually thoughtful artists have given us is a new take on folk rock, except rather than being about the lyrics, as with say Simon & Garfunkel or The Byrds, is a records filled with effortless relaxation and a supernatural atmosphere that ebbs gently from your speakers, fills the room, and then lingers.
On first listen 'Lotta Sea Lice' comes off as unambitious, yet on second and deeper listens there's not a single thing that's accidental as these two trade and exchange vocals, harmonies and lyrics that come across as conversations we hear from an open window, unable to capture the genesis, but certainly all of the flavor and nuances. With this in mind, it becomes self evident that there is no linear movement to these tracks, the songs meander along well traveled paths, though in a haphazard direction … like dancing across a stream on unsteady stones, impossible not to get wet, and not raise a rolling eyed smile. Other than that, I'd say that this album comes across like street magic, like slight of hand, filled with misdirection, some awkwardness, yet is so sentimental that it's charmingly easy to love as Kurt and Courtney create near mirror images of each other, sounding aesthetically loose, yet meticulous and detail oriented, where counter melodies and guitar phrasing loop back onto themselves like a plume of smoke rising within a plume of smoke.
Once upon a time, Spacemen 3 wrote an album while taking drugs to make music to take drugs to, with much the same attitude 'Lotta Sea Lice' lingers for the sake of allowing you to linger, coursing toward some sort of inner peace, where they stand against all of the indignations of the modern world in true hippie fashion with pure hearts and gentle vibes. All of that being said, this is an album of duets, yet to that end, these songs are not directed toward each other, there's not internal drama, no romantic role playing, just a casual conversation that could certainly exist between two artists doing a bit of lightweight jamming on the front porch singing and writing about what gets them through the day, motivated, and aspirations real and otherwise.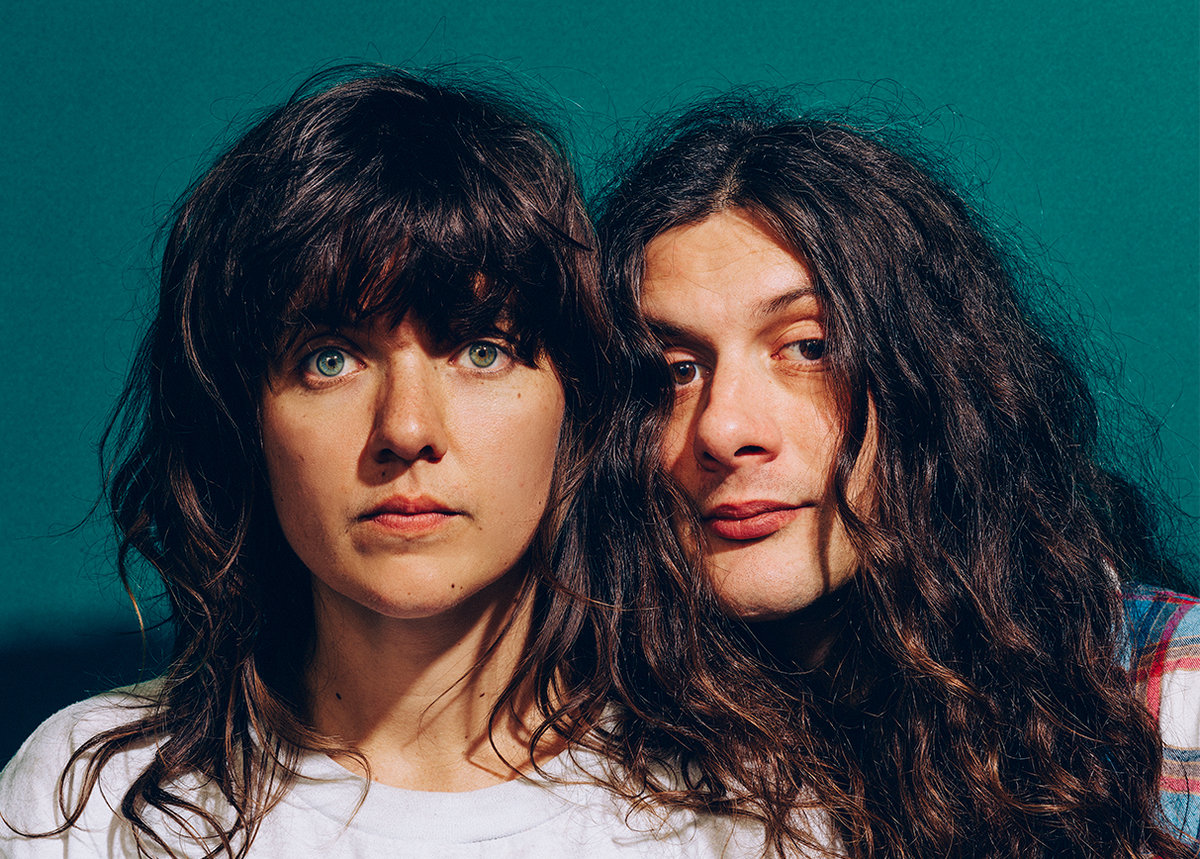 If anything, this album was designed to allow Kurt and Courtney to not only finish each others sentences, but to finish each others thoughts, where the two become one, where the sum of the parts actually creates a single individual, and in so doing, comes across more expansive, thoughtful, and alluring.
*** The Fun Facts: Sea Lice, also known as Beach Lice, cause Sunbather's Eruption, and are the larvae of the Thimble Jellyfish. They are tiny specks, no smaller than a grain of pepper, and are almost invisible. They tend to show up in cycles around the world in warmer waters during the summer months and are becoming ever more prevalent.
Jenell Kesler
---
Courtney Barnett & Kurt Vile – Lotta Sea Lice (Milk! Records, 2017)