Highway interview with Steve Murphy
Interview with Steve Murphy of Highway
---
Thank you so much for taking the time to talk about the Highway group and your musical history! The 1975 album has been a favorite of mine for some time, after finding it in my hunt for obscure 1970s self-released rock albums. I was immediately drawn in by the cover and the ethereal, rural rock vibes it contains, as well as the fine guitar work and songwriting.
Thanks Josh, I am very proud of the Highway album and have great memories of the work that went into making it. We were playing all songs from the album at most of our shows so when we came to the studio we were prepared. It took two days to record which if not for a tape machine break down we would have probably had the basic tracks done in the first day. Of course we went back and spent time on the mixing etc. at a later date.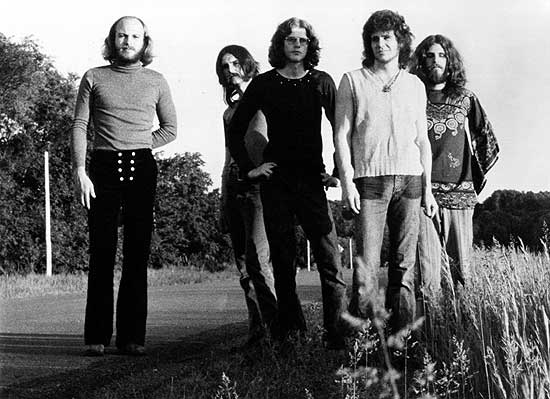 When and where were you born, and what got you started to play music? Was guitar the first instrument you picked up?
I was born in Blue Earth Minnesota on June 20th 1949, the youngest of six kids. When I was in 2nd grade the family moved to a farm by Fairmont MN, growing up and working on a farm was a great way to live. I come from a family of singers and our mother played piano, she was very musical. We would all gather around the piano and sing along as she played. At age 12 I came to the conclusion that I had to have a guitar and from the moment on I knew what I wanted to do the rest of my life…
What musical influences did you have growing up?
Besides my parents love for music I also remember listening to Les Paul and Mary Ford on the radio, I didn't realize at the time that it was them but later on in life after hearing them I knew. So I know I liked the sound of the guitar at a very early age. One of my older brothers Mike was a guitar player and he had one of the first rock bands in our area, must have been late 50's. They would practice at the farm and the cars would be lined up and down our long driveway just to hear them practice. They would play at county fairs and other events and the people in those days just flocked to see them. I know that was a big influence and exposure for me and it certainly made a huge impression on me. When I mentioned having to have a guitar at age 12, there was an electric Supro in our attic. It was my brother's and he had just bought a new Fender Duo Sonic. One of his band members had taken the bridge off of the Supro for another guitar. I kept asking my parents about it and finally they took it to a repair guy and $7.50 later I had the guitar. So I really have my brother Mike and my parents to thank for helping me get started and as I said earlier I knew this was going to be what I would be doing from then on. After about a year of playing the Supro my brother bought a new Fender Jaguar and he gave me his Fender Duo Sonic. Guitar instrumentals were big in those days, Duane Eddy, Link Wray, The Ventures to name a few.
What was the first band you were in?
The first attempt at putting a band together never got off the ground. I got together with some guys to form a band and I was very excited about it. Went to the first practice and no one even took their guitars out of the case and they just started playing pool. I was very disappointed but at that point I knew I had to find the right like minded people.
The first real band was The Volcanoes, we had shirts with the band name on the back and our names on the front and we wore the same white slip on tennis shoes. We played our first paying job at the local youth center and a few high school dances. Some members had to leave the band so I was back trying to put another one together. I got a call for a school dance and I ended up getting some guys together and we called ourselves The Centuries and that band ended up changing its name to The Pacers in probably 1964 or 65.
I read about The Pacers & The Corvaires on your website, and I understand you were in The Epicureans for quite a while before Highway… How did they come to be?
In late 1965, there were two main bands in Fairmont: The Corvaires and The Pacers. The Corvaires were losing their guitar player to the service, so they asked myself and Phil Messerli, the keyboard player from The Pacers, to join them and we became The Epicureans.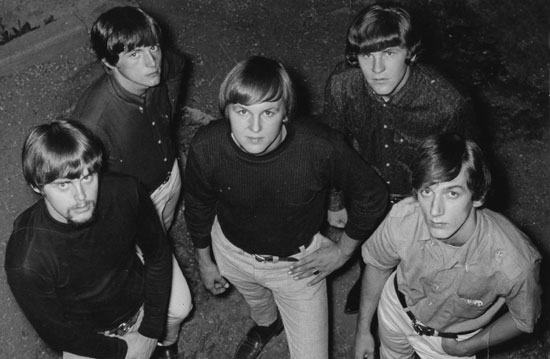 The Epicureans did very well playing many of the Ballrooms in a 4 state area which were really the places to be in those days. In 1966 we recorded our first 45 record at IGL Studio in Milford Iowa ("Baby Be Mine" b/w "I Don't Know Why I Cry").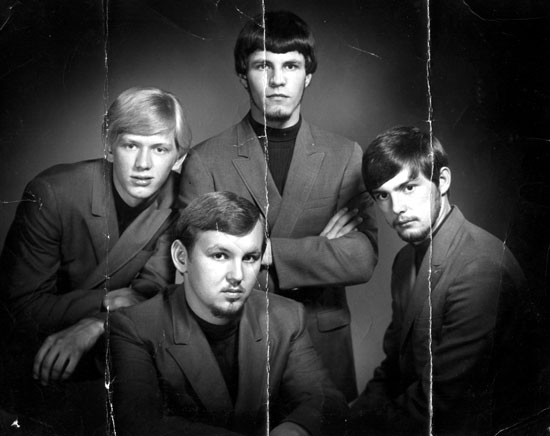 Then in 1970 I think it was, we recorded our 2nd 45 record ("Break Out And Run" b/w "Blue Side Of Lonely") in Winona MN at Universal Audio. There is a lot of history here with style changes as far as places we played and music we played.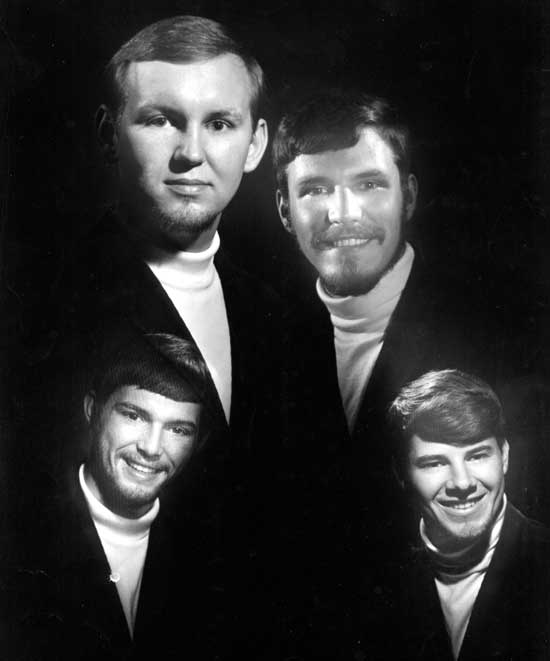 All thru my history I have always been concentrating on writing and playing original material.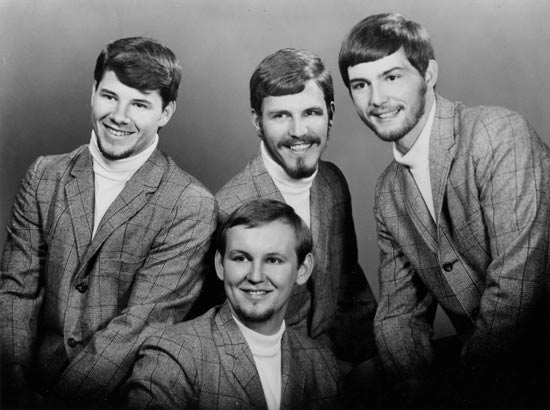 In 1971 or so we changed the band's name to HIGHWAY.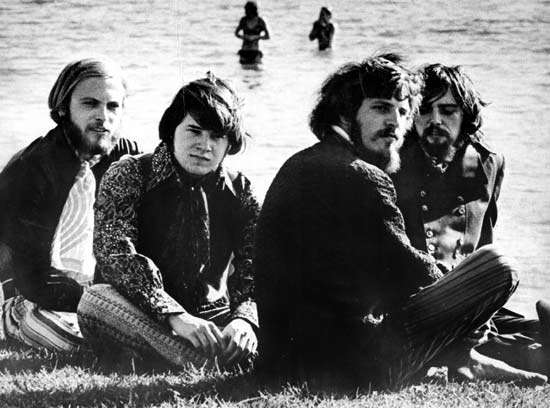 It went from a 5 piece to a 4 piece to the 3 Piece that recorded the Highway album in 1975. We were playing better venues opening up for bigger name groups etc. Then in around late 1976 because of disco changing the music scene so drastically (which I think the music world still hasn't fully recovered) we disbanded.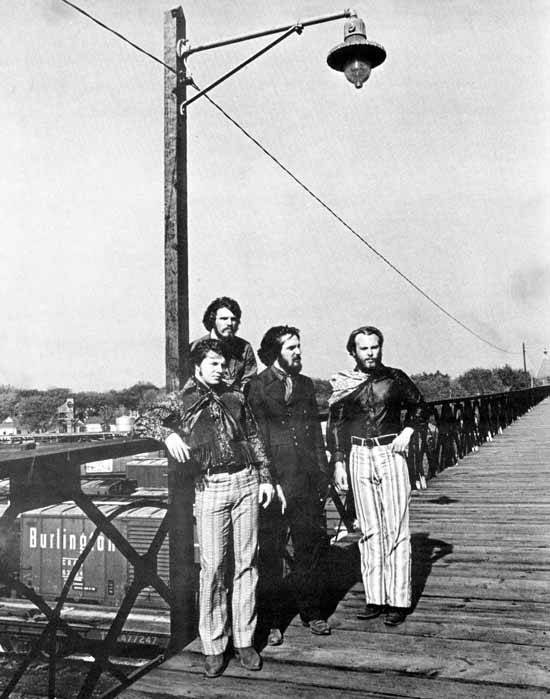 By September of 1977 my brother Mike and I put together The Murphy Brothers Band which is still going strong today.
The Epicureans singles are wonderful! "I Don't Know Why I Cry" from 1966 has a ringing, Byrds-influenced riff, and "Break Out And Run" from 1970 has shades of the Nazz and Iron Butterfly…
When we were getting ready to record our first 45 in 1966 some of the band members were collectively trying to write songs. I was working on my own and it ended up they liked the song I wrote which was "I Don't Know Why I Cry" I was 15 at the time. When we recorded that song @ IGL (Iowa Great Lakes) Studio, there was a music store on the front of the building and a Studio in the back. There was a new Fender 12 string electric in the window and we borrowed the 12 string and added it to the record which really helped set the mood for the songs.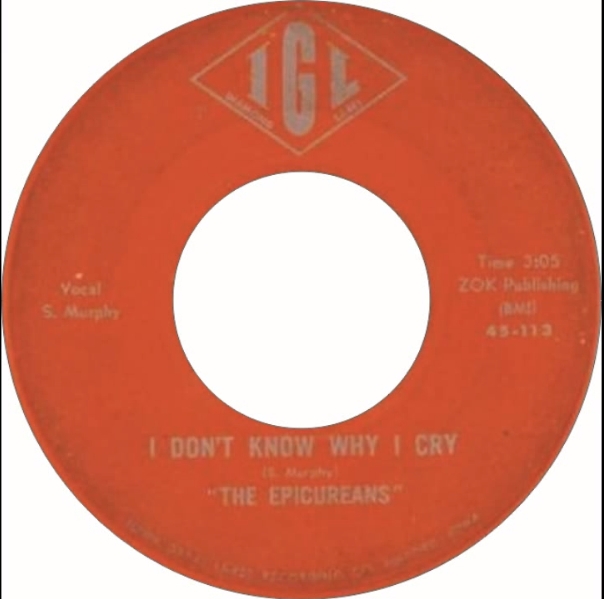 We recorded a couple more sessions at IGL over the years between the two 45's that we did. So there are tapes that never turned into records but are still preserved and show the era and changes in the sound that we went through.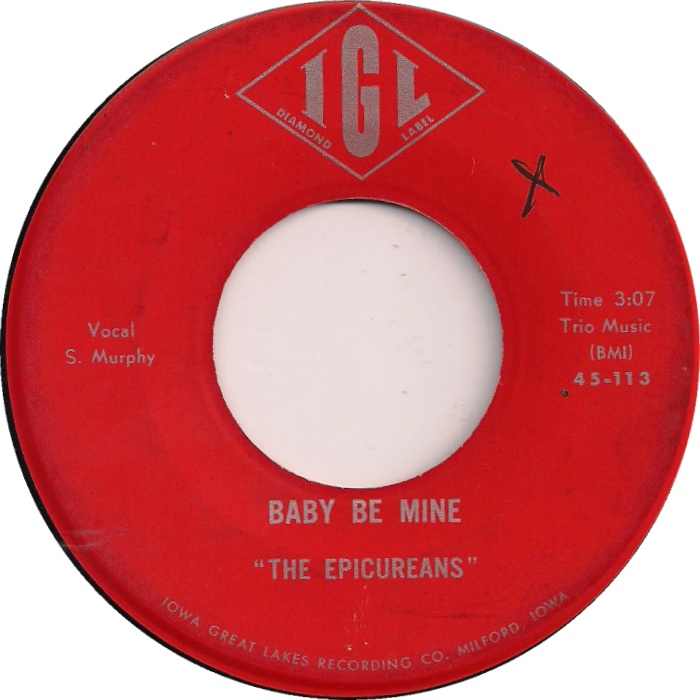 The 2nd 45 "Break Out And Run" was really the turning point in our music. The Epicureans had come up through the English invasion which influenced the clothes that we wore to the length of our hair. We went from wearing suits on stage and shorter haircuts to long hair and totally different appearance. So the 2nd 45 was really the beginning of an entire new era. We went from playing what was on the radio to what was on vinyl albums.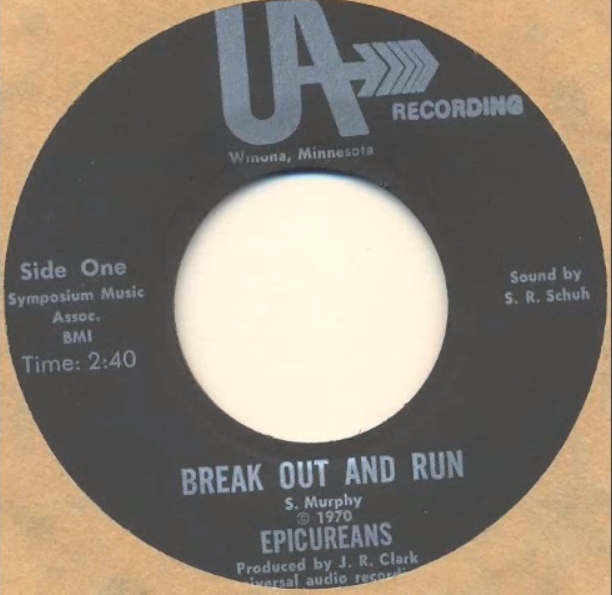 We were playing songs from groups like Deep Purple, The Vanilla Fudge and Procol Harum, anything with more of a musical challenge and deeper involvement, at the same time still working on writing our own original music.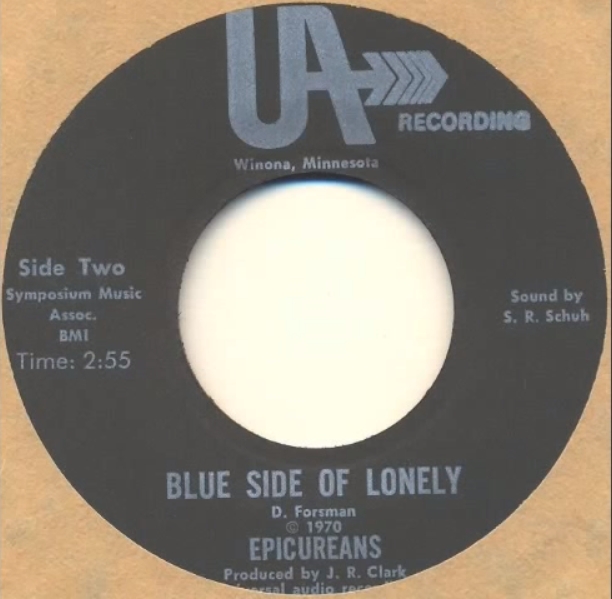 Later, groups like The Allman Brothers and Wishbone Ash were big influences.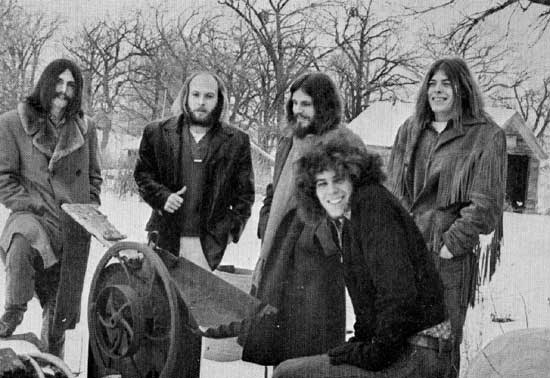 Would you like to do a track-by-track analysis for the Highway album?
The Highway Album Songs:
"Too Many Changes"
To this day this song seems to be the one song people comment consistently on and I think many identify with Highway. In the years leading up to the recording of the album the band which, at one time was up to a 6 piece, lived in the same farm house. Lots of activity and lots of changes, people came and people went. The farm house burned to the ground when we were playing about 100 miles from home one night. Shortly after that I had my nose broken by a soon to be ex lead singer. This is one of the few tunes that I had written that the band was playing at the time. After we went 3 piece I rearranged the song and wrote some different lyrics.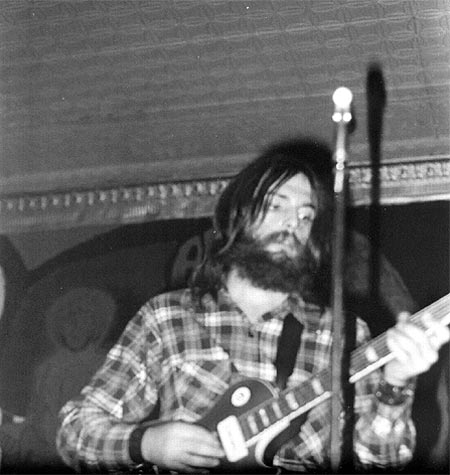 "Look Away"
I have always been an optimist and this song certainly is about that. Trying to encourage the better days to come and of course the instrumental part of the song is very important to me. The guitar solo on this song is one of my favourite parts of the album.
"Pegasus"
I have been an instrumental guy from the beginning back to the days when that is what most guitar players played. So it is only right that a couple of these would pop up. It was ironic because after naming the song and when the album came out there were two or three major records that came out with a picture of a Pegasus on them, must just have been the right time for all that. This song starts like a flying horse would take off and same with the landing like one.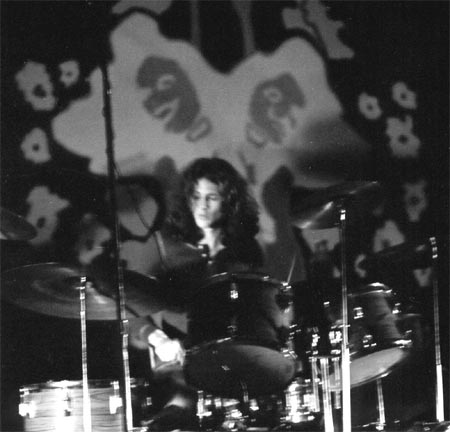 "Seems To Me"
This is my spiritual song and a personal one for me. It is more like a prayer than anything yet tactful enough not to scare anyone away. It is just my thought on what is wrong with the world and wishing it could be different.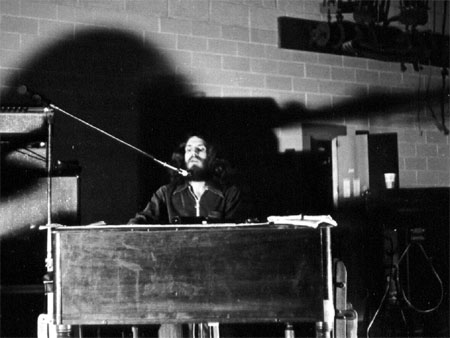 "Just To Be With You"
This was the only song that I didn't write on the record. I always enjoyed playing guitar on the song. There were some comments over the years about the thundering drums on this song and I would have to agree with that.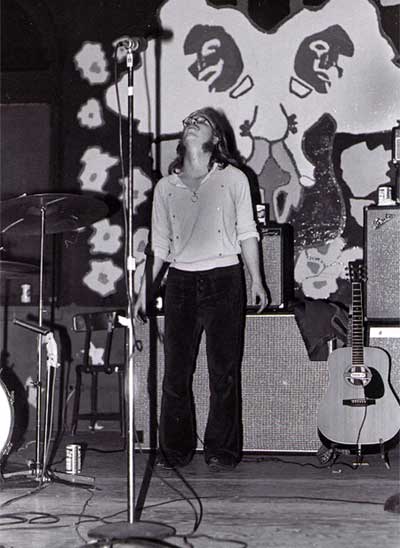 Side 2
"Brightside"
My optimistic attitude came out in this one. When the Highway 3 piece started, original music was our number one priority. I had written "Brightside" shortly before this time and it really came from the frustration of prior members who seem to be afraid of original music. This was a positive anthem about getting yourself together and get to it. One of my favourites and The Murphy Brothers Band has been playing this song all through the years and is on our 2007 Synergy CD.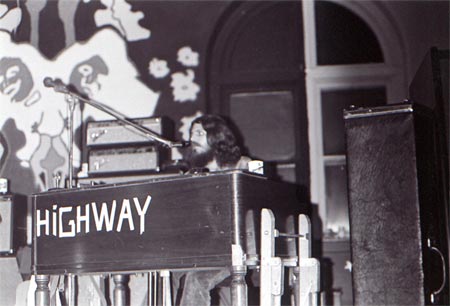 "Meadow"
This is an artsy song that plays out in my mind every time I hear it or play it. It is all about getting away from where you don't want to be and escape to a perfect place. I have always tried to balance songs with enough guitar parts and themes to keep it interesting for player and listener.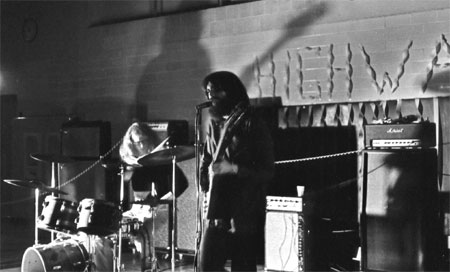 "Slip Away"
This instrumental is almost like an Irish jig but wasn't intended to be. I love playing it and it is a great finger exercise and always a challenge to play.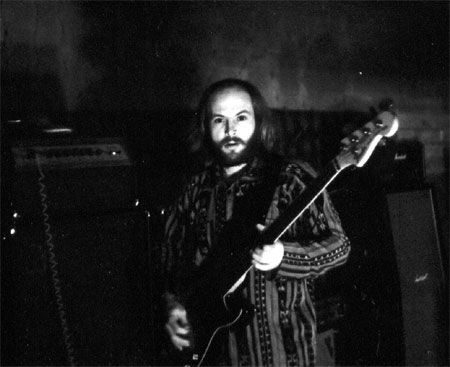 "Tomorrow"
The beginning of this song was recorded on a classical guitar but I would play the part on an electric when we played live. A classical type beginning and maybe an attempt at blending a classical feel with rock. The song itself is about not letting today make you feel helpless because there is always tomorrow and an instant do over.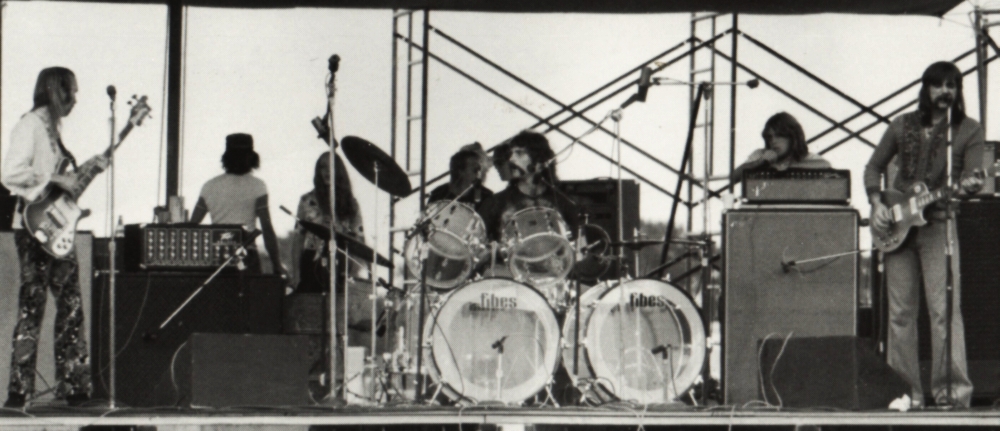 I noticed you have a Goldtop Les Paul with P-90s played through Marshalls and Fender… What gear did you use?
Yes I used a 1969 Gibson Les Paul Gold Top with P-90 pickups and a Blackface 1965 Fender Vibrolux and I still have both today. The only effects that I used in those days was a Electro Harmonix LPB 1 which is a line booster and sometimes a Maestro Phase Shifter like on the end of "Brightside".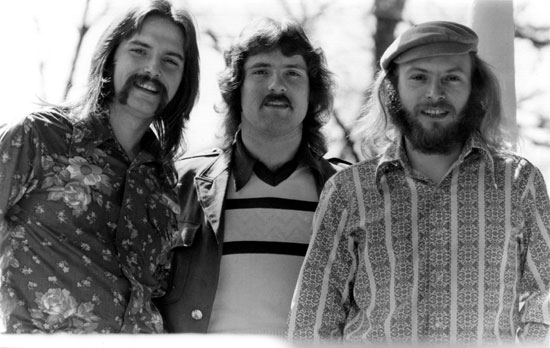 I lean towards more of the clean sound but of course with the booster overdriving a bit. I still use LPB 1 and LPB 2 boosters today and I prefer the old ones. When we played live I would use more than just one amp, usually a 1964 Fender Bassman and bottom on one side and the 1965 Fender Vibrolux on my side.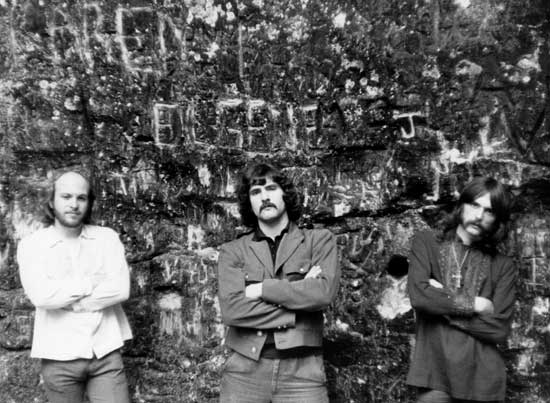 I carried an extra guitar, a 1973 Gibson Les Paul Sunburst Deluxe with Mini Humbuckers, which I also still have today. I haven't changed much in my approach to playing and I enjoy it even more now than I did ever.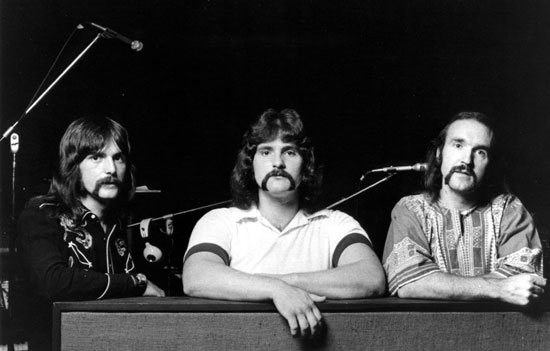 Original Highway vinyl are quite rare and collectable now. How many copies were pressed, and how did it feel when you started being approached by collectors?
The original 1975 vinyl pressing was 500 copies. After the band stopped playing I figured as far as the Highway Project went our time had ended. I gave away many albums to friends etc. and then in the 80's I started getting phone calls and letters and then emails about people wanting to buy the album. The value just kept going up. I had some albums but not as many as I would have had if I hadn't given them away and I wasn't going to ask for them back. I heard from all over the world on this record and it was unbelievable that just 500 copies had traveled so far. In 1991 I re-released the Highway material on CD with 4 bonus tracks and still selling them today.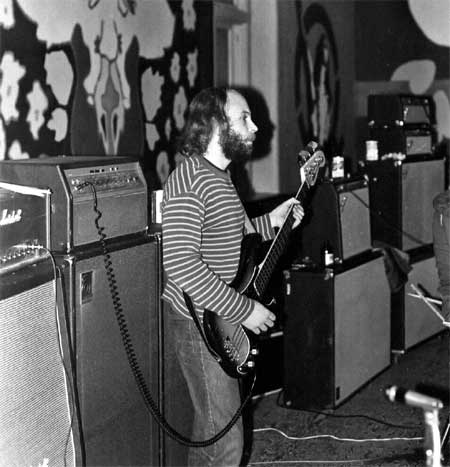 The album was bootlegged in the early 90's which helped further the legacy of the work but they took all musician names and credits off the identical cover art. Then in 2013 I found there was a bootlegged copy of the CD with the bonus tracks which appears to be out of Australia? The cover of that one is like a record cardboard sleeve, both of these just a sham.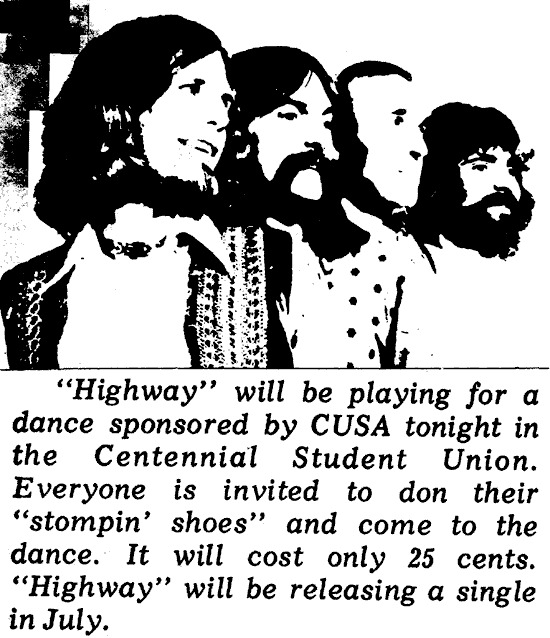 Why would anyone want a bootlegged copy of the Highway music when you can get something exactly or better than the original?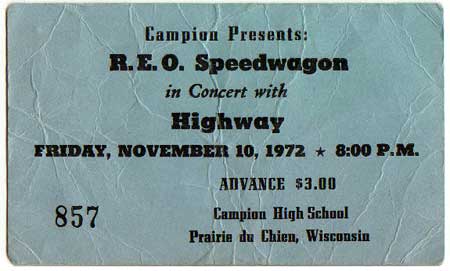 Any words on the new vinyl reissue?
There really are only 3 releases of the Highway album that are authentic:
1. The original vinyl album 1975
2. The original CD with 4 bonus tracks 1991
3. The new re-release on vinyl 2016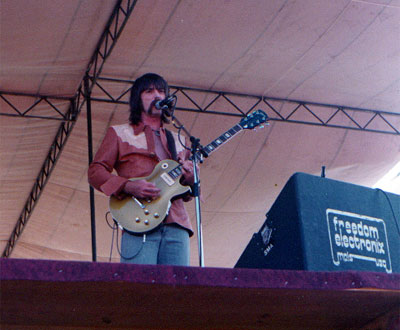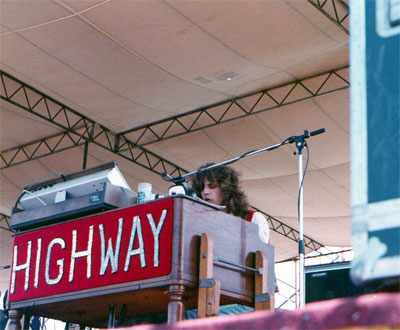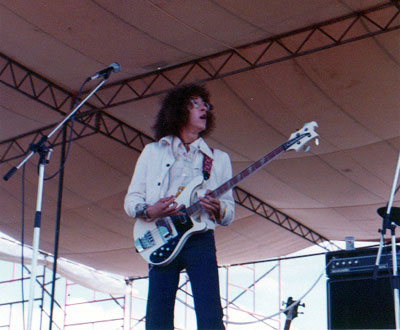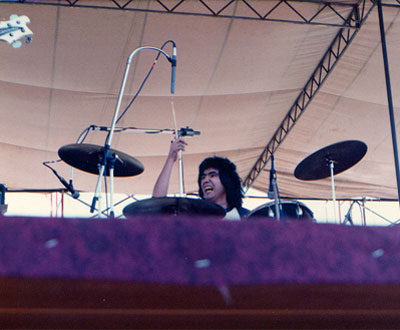 That is what is so exciting about the new re-release of the vinyl, why would you want a bootlegged copy when you can get something just like the original.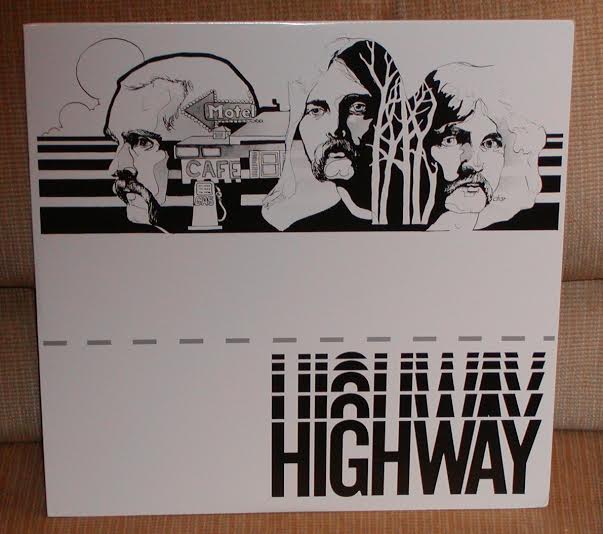 550 numbered copies of the re-issue Highway album.
Cover by Stoughton Printing with old style tip on covers
Printed record sleeve with song lyrics and pictures.
Re-mastered by John Golden Mastering from original tapes
Pressed at RTI Record Technology Incorporated on 180 gram vinyl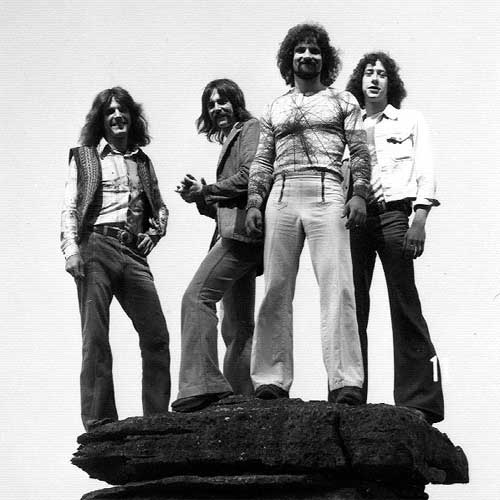 I am very proud of this re-issue.
Thanks so much for your time, Steve! For anyone wondering, I got a copy of the new reissue and it sounds fantastic. Is there anything else you'd like listeners to know?
In closing I would like to say Thank You to everyone who supports music on this level and keeps it alive. Without this group of individuals the music might never have had the chance to surface. It is very rewarding to know the number of people out there that have supported this album and this music. I am very grateful and appreciative of all of you.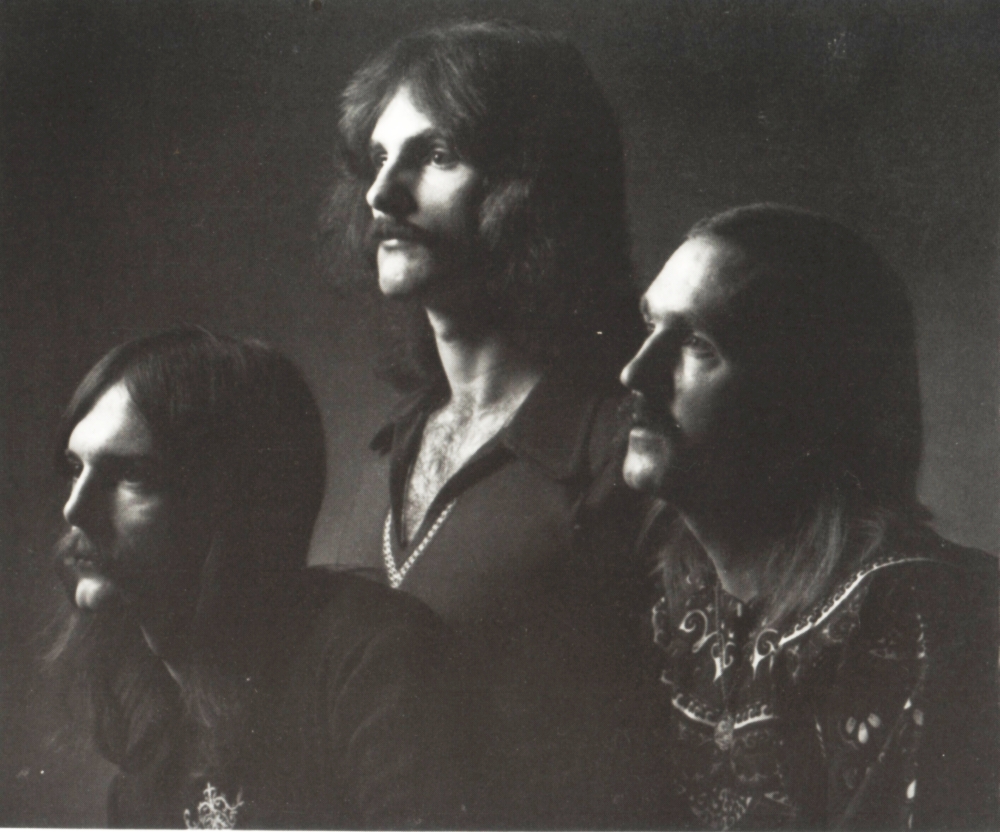 A special Thanks to Josh Robertson for the support of this Highway Re-issue.
Steve Murphy
Highway
– Josh Robertson
---
Highway Official Website