Elder interview
Elder is known as a great stoner band from Fairhaven, Massachusetts. Their third album Lore was released on vinyl and CD via Stickman Records and Armageddon Shop.
---
One hour long journey from catchy stoner stuff to natural cosmic psychedelic explorations. Right after the return of Elder from their huge tour in support of the album, I've got a chance to talk with band's frontman Nicholas DiSalvo and ask a few questions about Lore.
Hello Nicholas! Elder's last record Lore was released in February 2015; what has the band been doing since then?
Hello! The band has been quite busy with touring since the release of the album, I believe at this point we've played over 100 shows this year alone, so that hasn't left time for much else, unfortunately… The past few months we've been trying to concentrate our time off from touring on writing more music, which is coming along, albeit slowly.
Lore is very natural, highly energetic album. It streams and flows as a real river of starlight in the dark of space. What's Lore for you?
The album feels like a melange of sometimes conflicting, sometimes harmonious contrasting ideas. In some ways it's more organic than its predecessors but in some ways it's more mechanical and crisp. These dynamics are something that we try to draw out as heavily as possible in our music and we sometimes draw criticism for trying to pack too many emotions or stylistic turns into one album, but it's this interplay in particular that makes playing music so exciting for us.
What kind of 'lore' did you mean naming the album with such a title?
The lyrical themes in Lore revolve around the idea that humans have created an extensive and quite fascinating volume of mythology and folklore to explain our existence on this planet. A lot of the songs muse on the reasons for us being here and the way we cope with the big questions about the meaning of life.
Lore shows development of Elder into something new as you saturated its musical body with new elements. 
The recording of Lore was quite straightforward, as were the sessions for our previous records. Perhaps things were even more focused this time as there were only 4 days booked to record the entire album, so the pressure was pretty heavy to stay on track and get the best results out of our little time. I recorded 3 of the 5 songs entirely by myself, so that was a difficult task for sure and a few ideas didn't pan out the way I had intended, so there had to be some quick revision. All of that adds an element of spontaneity to the recording that we cherish.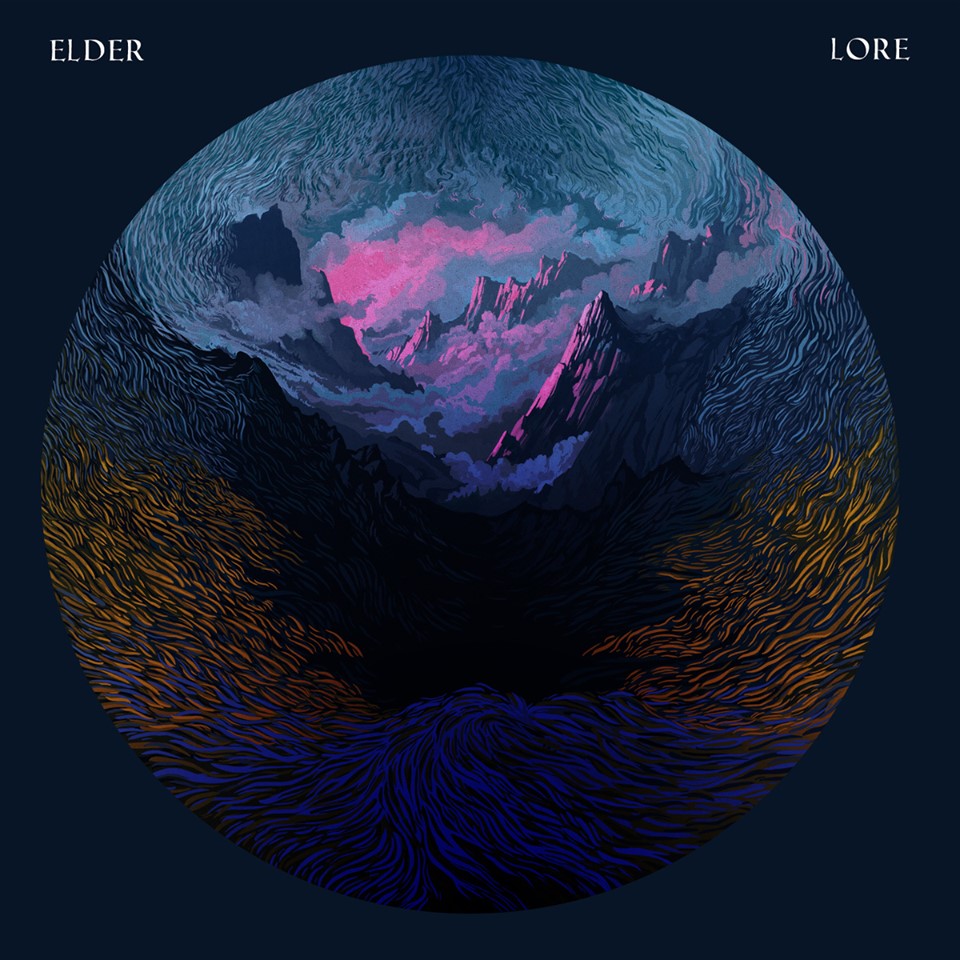 Do you have any songs that were left from the last recording session? Or are all things you wrote on this album?
We have lots of ideas that never make it past the phase of editing, but no full songs that have been discarded. Usually an idea that gets rejected will show its head again in later years in another form; we save lots of riff ideas that we're not sure how to use until the time is right.
How did this change happen? How did you turn to a more complex and progressive form of stoner?
I wouldn't consider Elder a stoner band at all anymore – the change that we've undergone is simply what we see as a natural progression of ourselves as musicians. Elder is not intended to be any sort of band at all, or to fit into any genre constraints nice and neatly, since we're really not interested in recycling the same ideas album after album. Our goal is to write interesting and innovative music that resonates with us (and hopefully some others!).
Lore's songs sound as concentrated euphoria, how does it feel to play it live?
A lot of the album is quite emotional and some of the dynamic changes certainly bring out a sense of euphoria. When we perform the songs well and they sound as they're intended, it's always a rush – especially when we see the music connect with the audience. These songs are much less about headbanging and whatever than those of the previous albums, so it's less about adrenaline and more about synching up with each other on stage.
Elder played Roadburn and a lot of smaller shows. What were your most positive and negative impressions from gigs? You know – most of our readers (and myself) expect stories about booze'n'drugs in Black Sabbath vein.
We're amazingly fortunate to have the opportunities to travel and play music the way we do. One of the most thrilling moments of my musical career with Elder was our first European tour, travelling through breathtaking landscapes and smiling ear to ear, playing shows every night for eager audiences who have never seen us before. That sense of awe and wonder in playing in foreign places has never left the band and we look forward to our overseas trips more every time. Of course there is a good deal of carousing and some stories about drugs and booze and whatever, but that's really not as important as things like meeting your childhood legends and playing legendary festivals. Unfortunately, some of our most negative experiences have been with shows in our own country, learning that the scene and some promoters still have a very long way to go before they can compare to our European and Australian friends.
You've just returned from Australian tour, how did you organize it? 
The Australian tour was put together by Life is Noise, a booking agency based in Perth/Melbourne. We had an absolute blast, all the shows were killer. It was a bit exhausting, the distances between cities are even more than in the States so you have to fly from one show to another to keep your sanity, but it was so worth it. Highlights from that trip? Laying on the beach drinking beers in October when it's already cold back home, getting our asses handed to us by Earthless every night, hanging out with crazy animals in an animal sanctuary. It's a lovely country.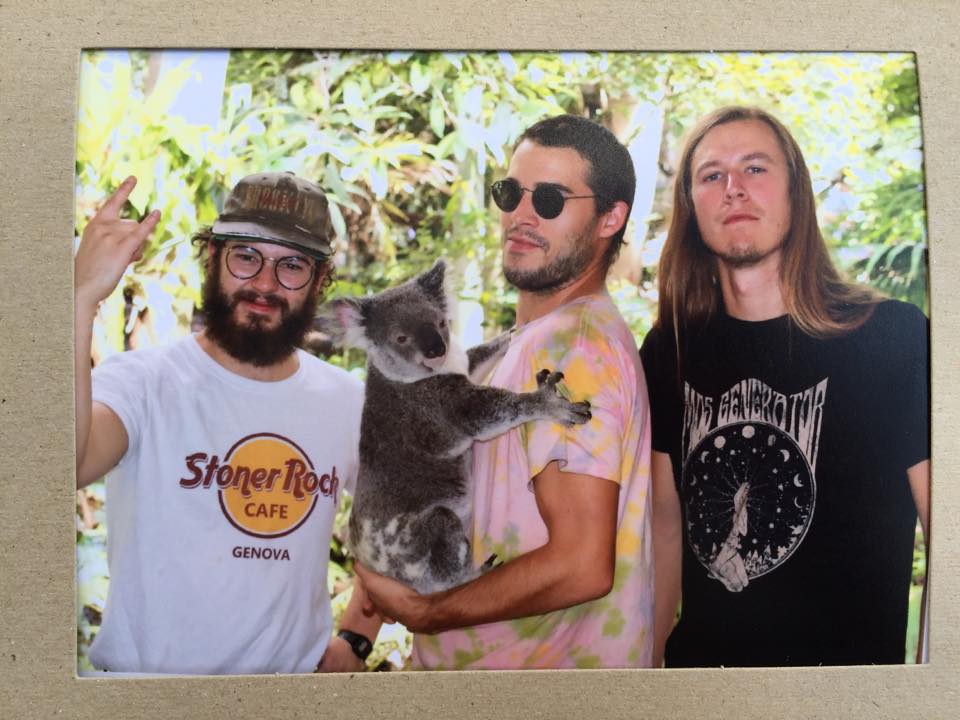 Straight after return from Australia, Elder hits the road and do another tour with Spirit Caravan, how often do you tour? And how do you keep yourself in form during such a long journeys?
We've been touring pretty much constantly since Lore came out in February and we'll keep up that schedule for a little while still. Unfortunately, we don't really do anything to keep ourselves in shape during those long tours… where it's possible, we sleep as much as we can and try to eat a decent meal, but there's really nothing in the way of exercise to be had. Luckily we're still young enough that we can abuse our bodies for a few more years, I hope!
Next year is tenth anniversary of Elder, how would you sum it up?
Our journey with Elder has been the most rewarding one of my life and has validated the notion that music is the thing I live for. It's been very gratifying and extremely fun. Keeping a band together across time and space is a very challenging exercise and touring full time has taught me a few lessons about myself and my relationships to other people, but I consider the entirety of it quite valuable.
I have two standard questions nearly for everyone. First of all, please tell a story of one of your favorite song on the album.
"Compendium" is definitely one of my favorite songs and I really love it because it was written by the band together, which usually doesn't happen (I am normally the principal songwriter). It was the first song that was written for Lore and one where we decided to make a decisive break with the past and move in a stranger, more progressive direction, and I remember discussing what that might mean for our future and fanbase, but eventually saying 'fuck it', we have to do what we want to do. We played the song live a few times before recording but it never felt entirely right, but one day something changed and we were able to rewrite the middle passage and everything clicked. I remember feeling certain that we were on the right track with the direction of our new material.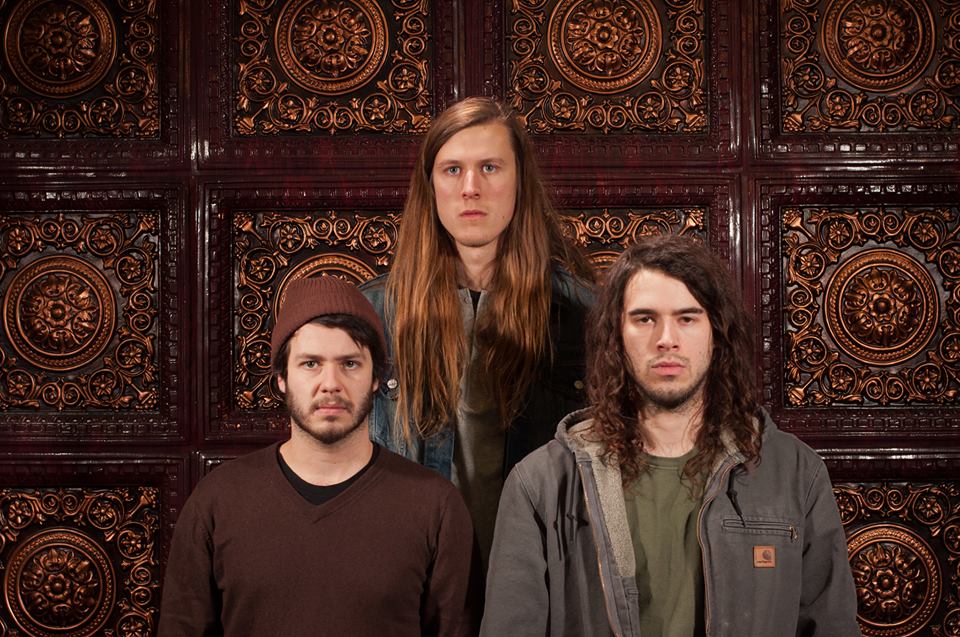 And next one is about influential book you read in school – what are they?
Without a doubt this book is War and Peace by the Lev Tolstoy. I had the fortune of studying this book at university and fell in love with his amazing style of interweaving fiction and nonfiction, as well as his studies of the human condition. The themes of War and Peace touch upon the most fundamental human concerns – the question of how to live life in light of the certainty of death – which was something I had never truly asked myself either. For that reason, the book changed the way I think about my own life.
Thank you. Last word is yours.
Elder is nothing more than the expression of three individuals' creative freedom! If there's to be a message in that, it would be for everyone to exercise their own creative selves.
– Aleksey Evdokimov